Prayer has a tremendous power that leads us into the spiritual battlefield where we can defeat our enemy. It also strengthens us in times of weaknesses and sorrows. We have to discipline our spiritual life by which we can build up a prayerful life. Prayer is the key by which we can connect ourselves with the Lord
Jesus says that we can overcome all kinds of hindrances in our life through prayers. All the Bible heroes spent their time on prayers and even Jesus also spent many sleepless nights on prayers.
The Bible encourages its readers to pray continually so that we can build a close relationship with the Lord. Our life will give us many ups and downs but we must stand firm in the prayers by which we will be able to overcome such hindrances.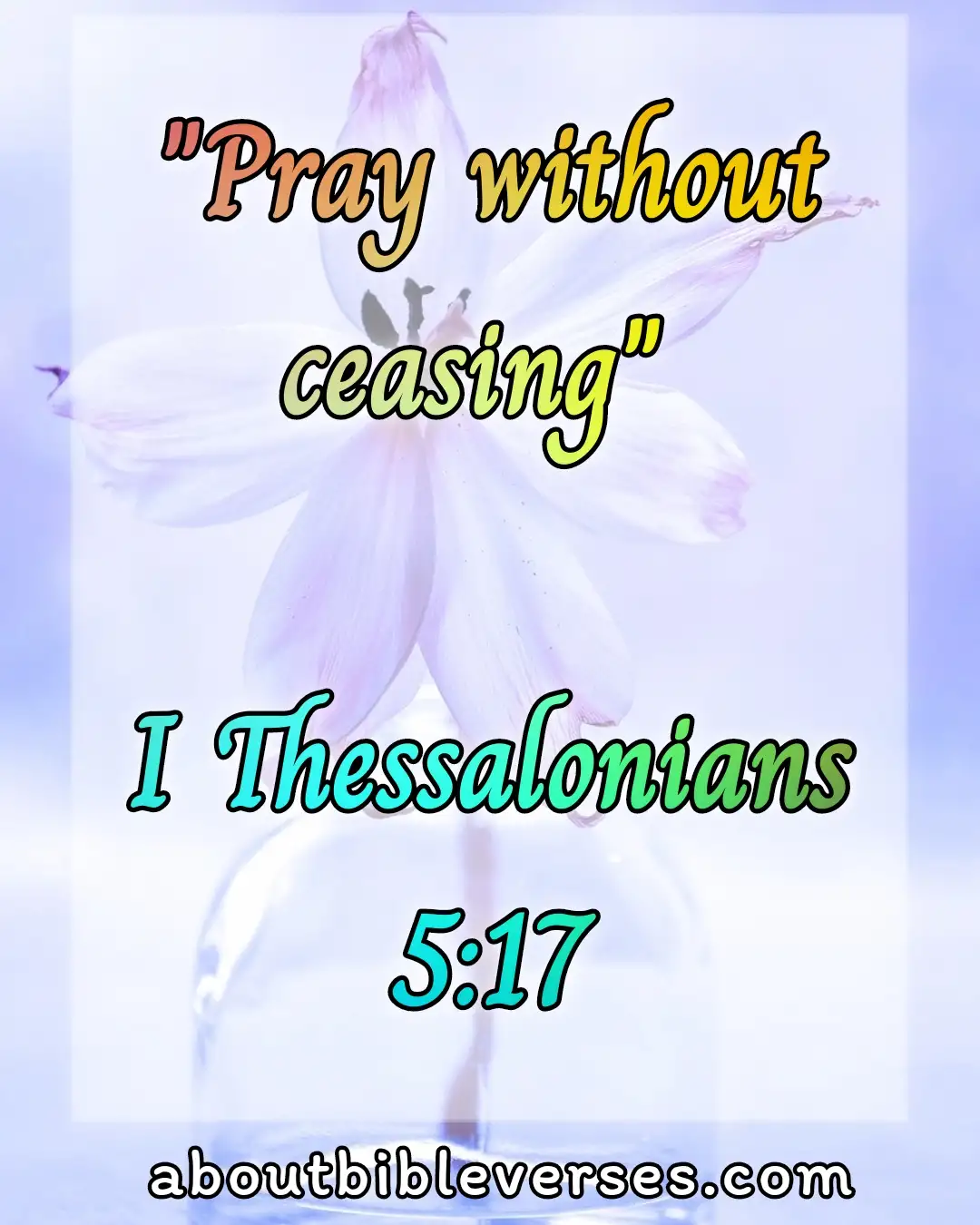 1 Thessalonians 5:17(KJV)"Pray without ceasing"
Explanation:- A Christian must pray all of the day so that he can get the touch of the Lord. we can only be connected with the Lord through prayer. Jesus himself also left an example for each of us to be busy ourselves in the prayer.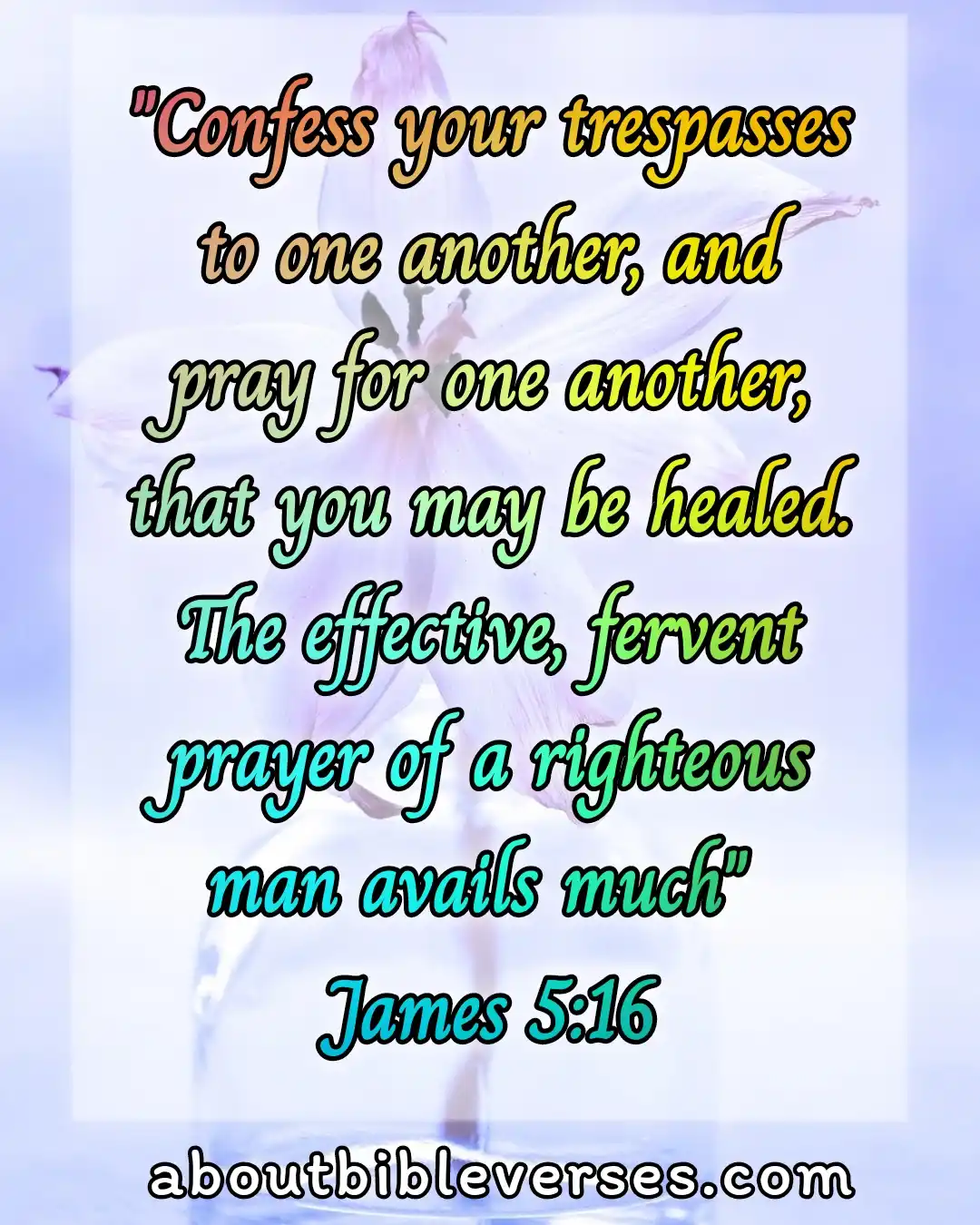 James 5:16(KJV)"Confess your faults one to another, and pray one for another, that ye may be healed. The effectual fervent prayer of a righteous man availeth much"
Explanation:- We must respect each other so that we can glorify God through our life. Apart from this, we need to pray for each other so that we all can receive God's guidance and wisdom in our life.
Jesus taught us to pray so that we may not fall into temptation as we are living in a simple world where our enemy is always sitting and advantageous to destroy us.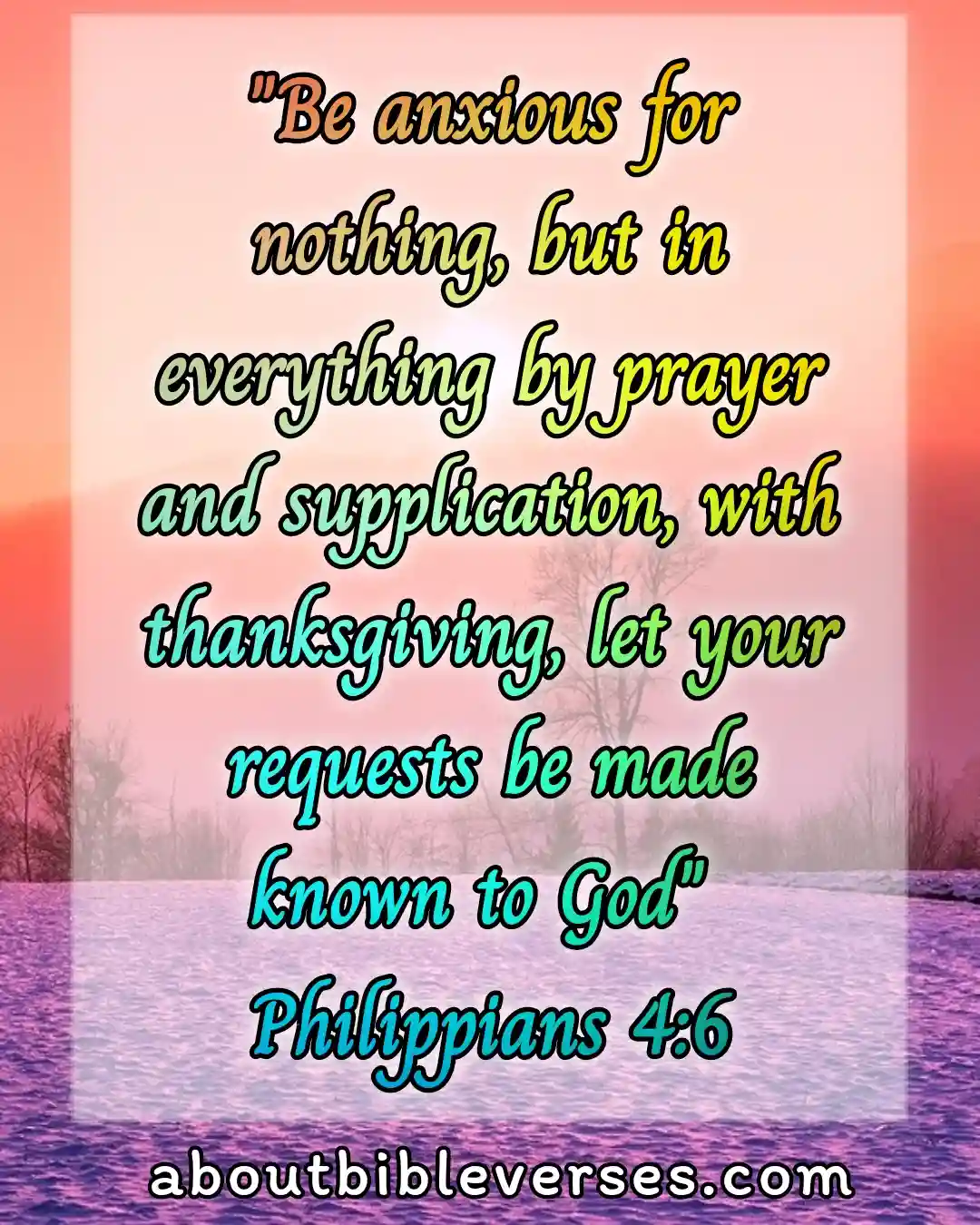 Philippians 4:6(KJV)" Be careful for nothing; but in every thing by prayer and supplication with thanksgiving let your requests be made known unto God"
Explanation:- We should bother nothing and we must pray for everything with Thanksgiving and supplication so that our God would be praised by us. It is important to submit ourselves before the Lord to receive his guidance to overcome various troubles in our lives.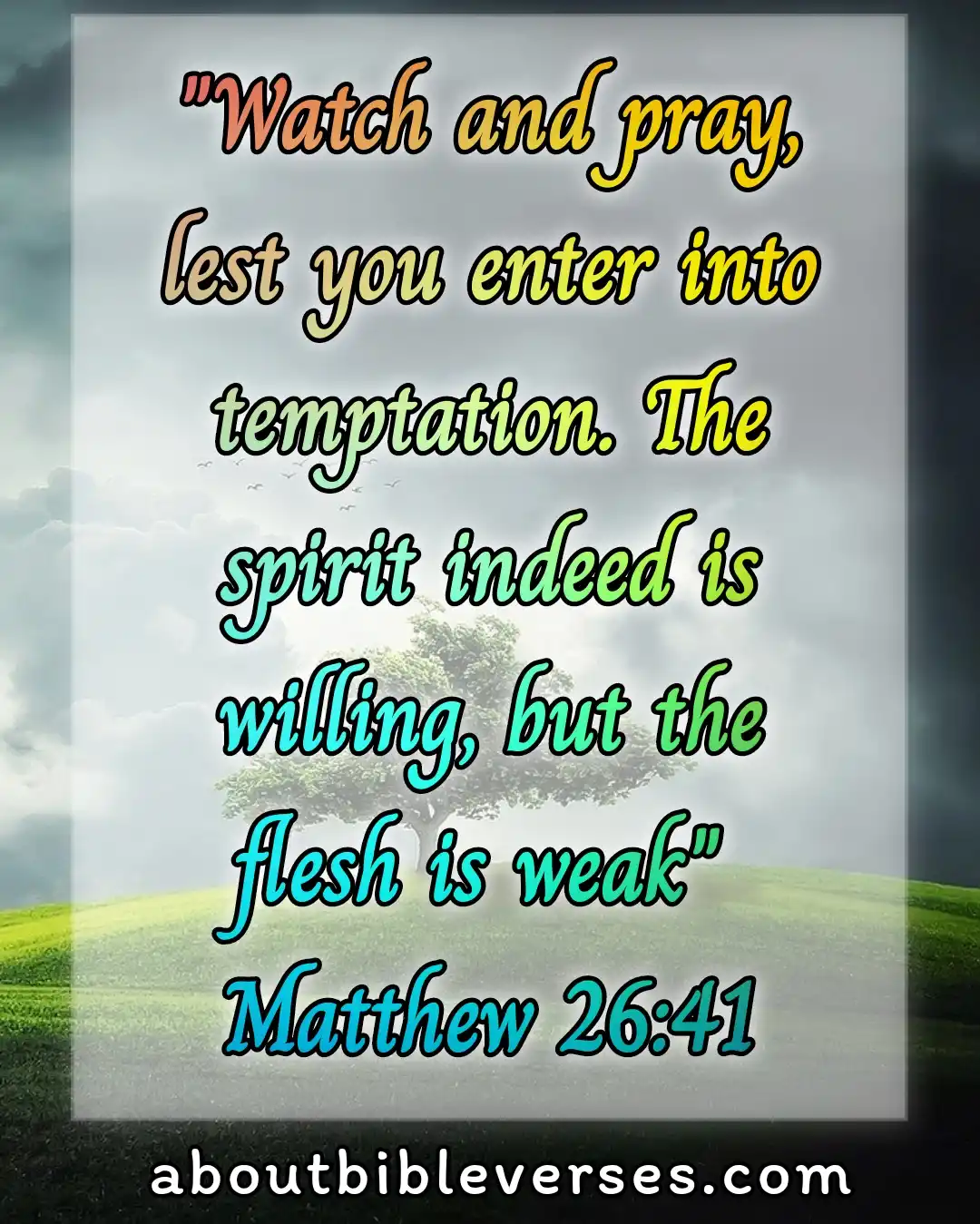 Matthew 26:41(KJV)"Watch and pray, that ye enter not into temptation: the spirit indeed is willing, but the flesh is weak"
Explanation:- The Bible teaches us that we must pray constantly so that we can have the authority to overcome evil. The power of prayer is tremendous by which we will be able to defeat our spiritual enemy who is always tempting us to fall into his trap.
Though spiritually we are strong we need to remember that our flesh is weak and due to our fleshly desires often we respond to the temptations.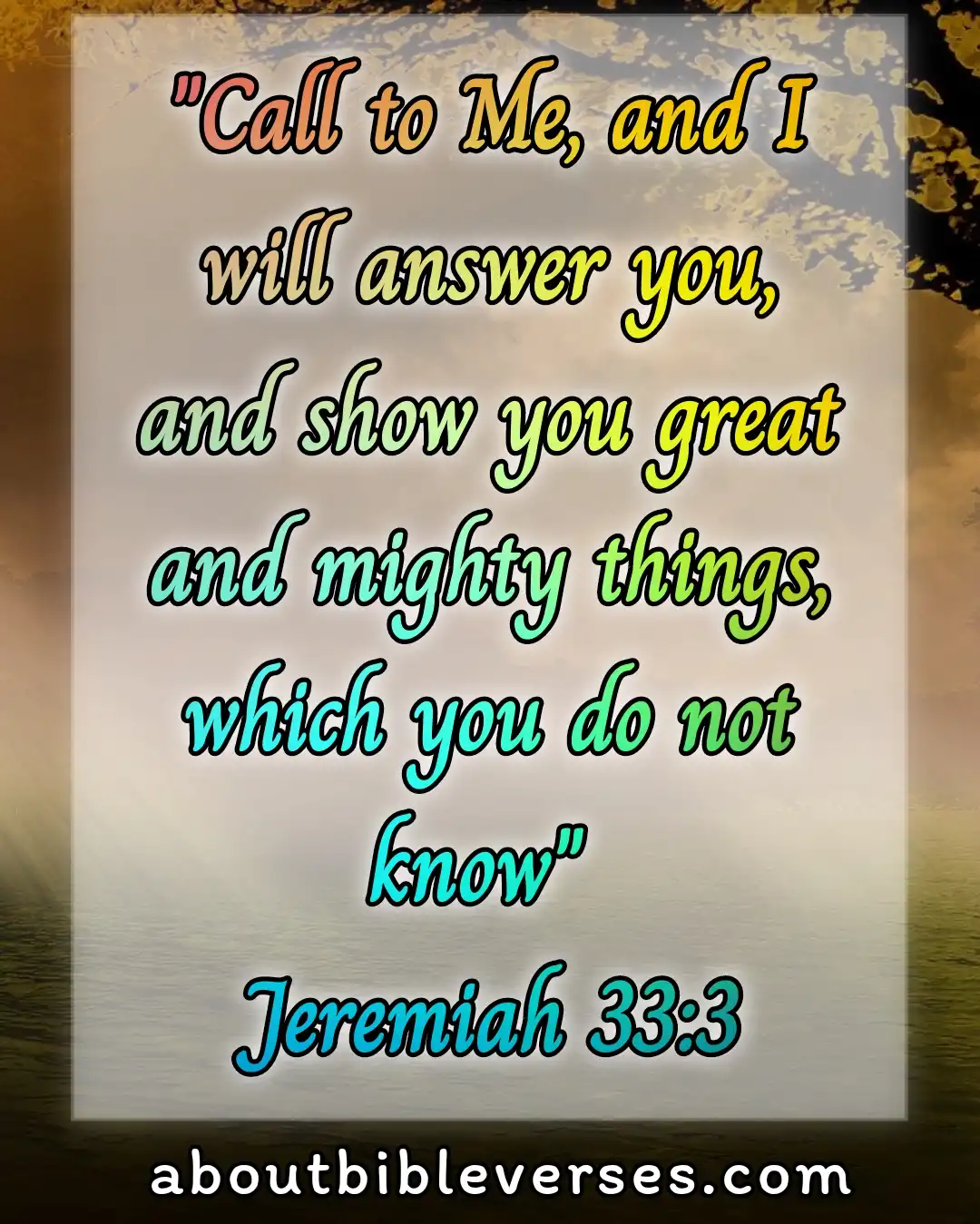 Jeremiah 33:3(KJV)"Call unto me, and I will answer thee, and show thee great and mighty things, which thou knowest not"
Explanation:- Throughout the Bible, we can see various examples of the power of prayer where God says that if we call him in prayer then he will answer us and he will also reveal many unknown things which will help us to know him and to understand this world better.
There are many Christians who are not disciplined in their prayer so in the times of temptations they lose their hope.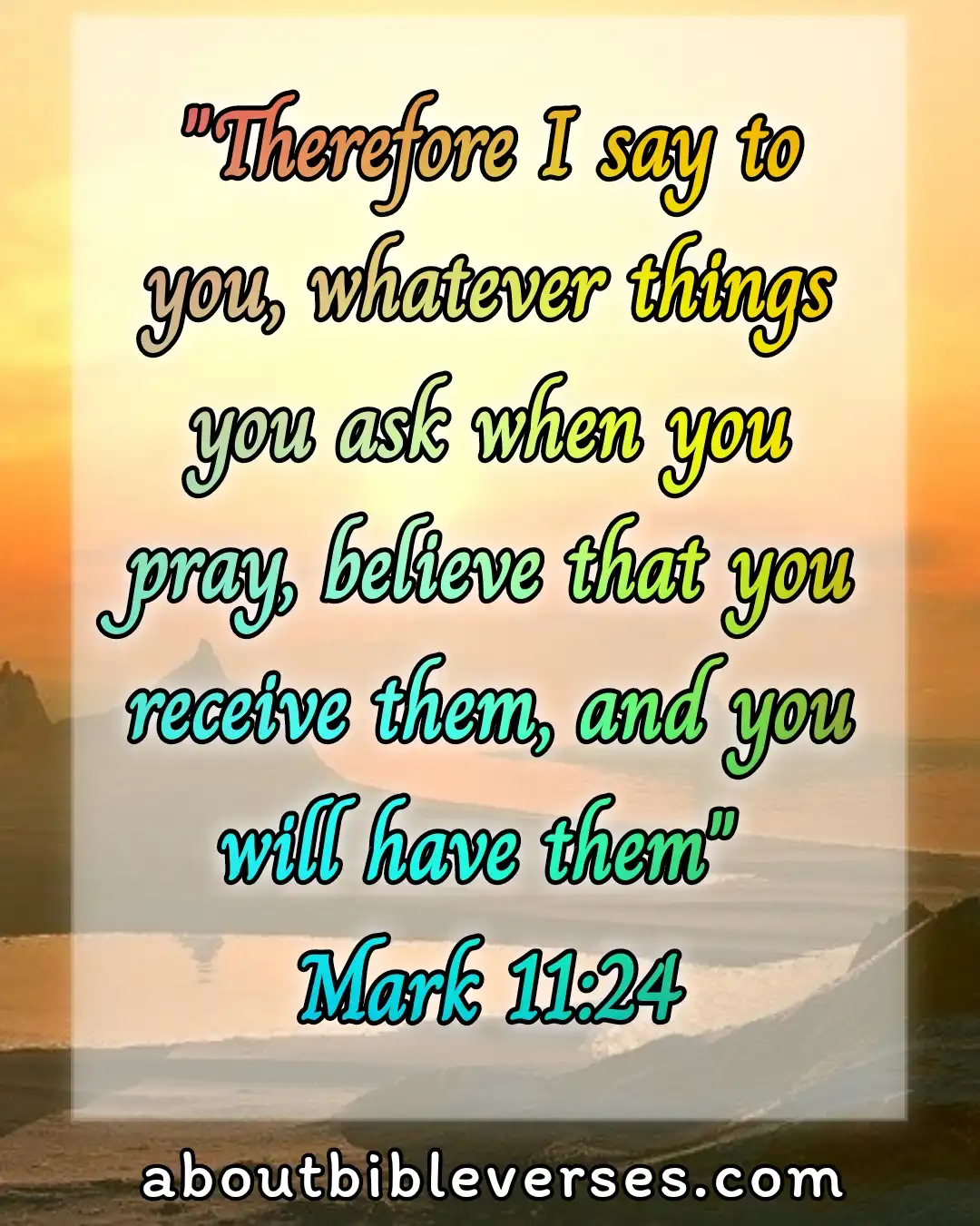 Mark 11:24(KJV)"Therefore I say unto you, What things soever ye desire, when ye pray, believe that ye receive them, and ye shall have them"
Explanation:- The Lord Jesus teaches us that we must have a great faith by which we are able to receive our words from him. we can only please God by living a righteous life and we must be persistent in our prayer life.
Jesus reminds us that whenever we will play we must have to pray with faith that we will definitely receive what we are asking for because the prayer has power.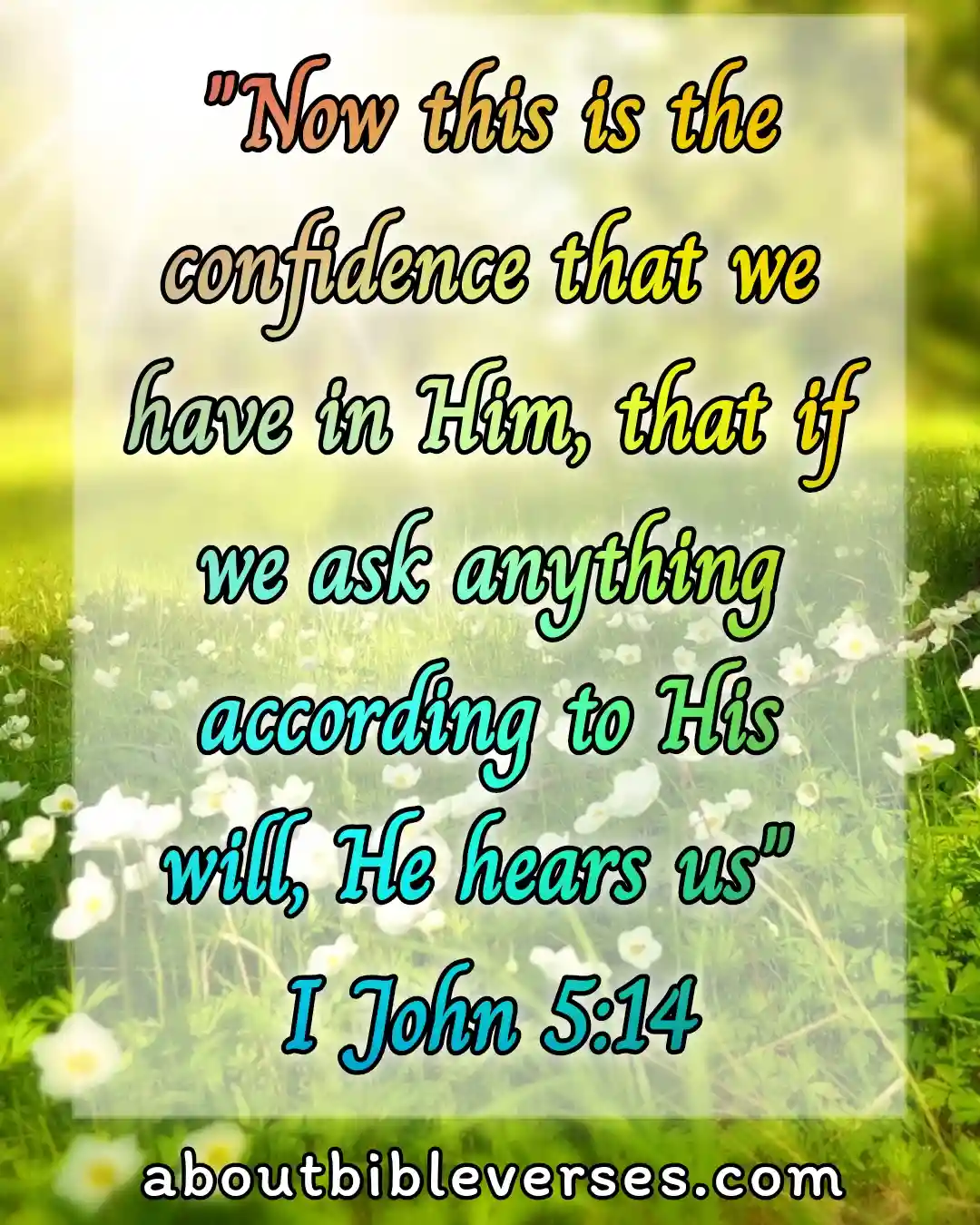 1 John 5:14(KJV)"And this is the confidence that we have in him, that, if we ask anything according to his will, he heareth us"
Explanation:- Prayer makes us wise and strong in our Christian life. Many Christian do not know how to pray and what to pray.
But the scripture teaches us that we have to pray according to the will of God and if we do so then we will receive the reward.
Until we live a righteous life and fulfill the will of God in our life, we will never see any answer from the Lord from our prayers.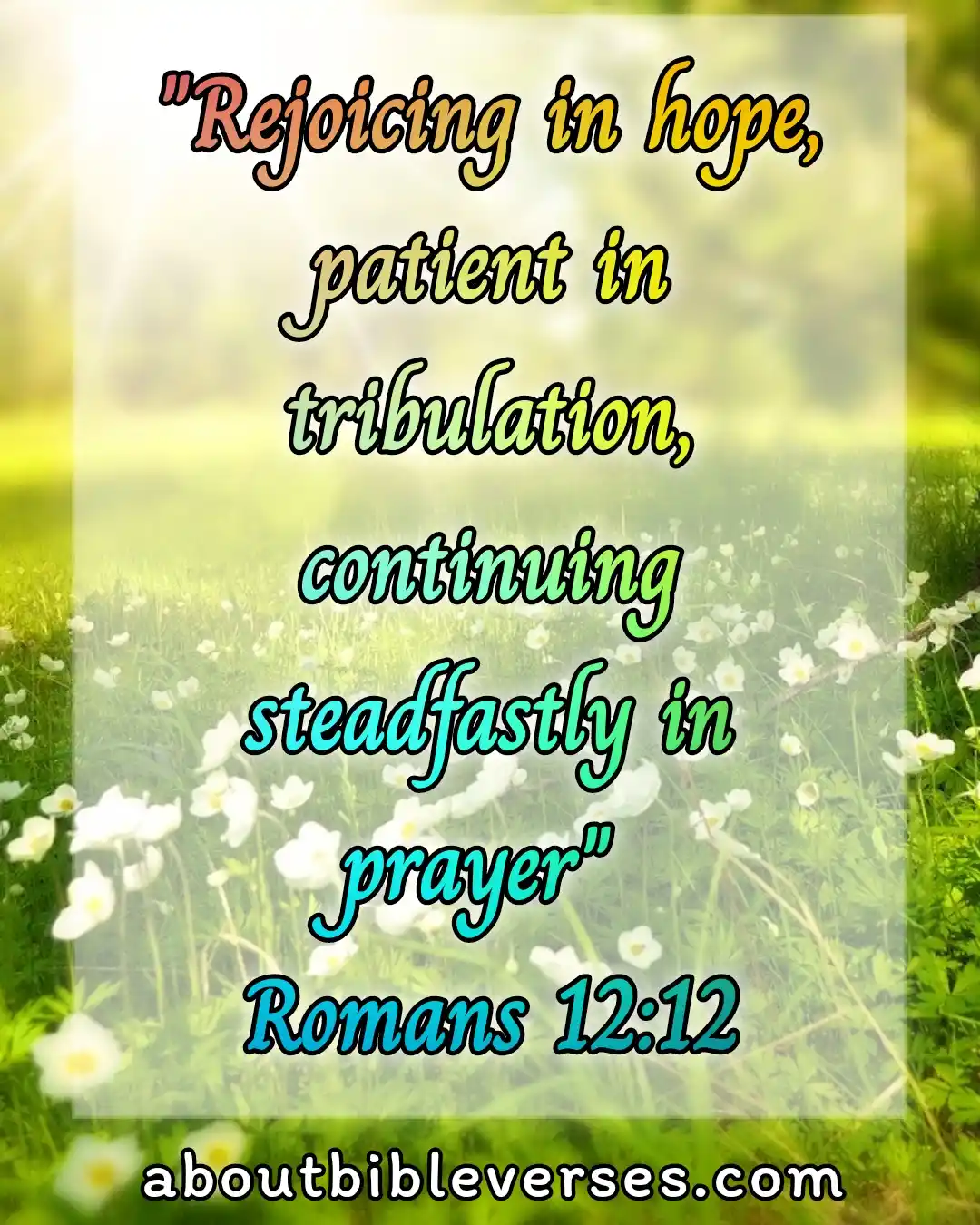 Romans 12:12(KJV)"Rejoicing in hope; patient in tribulation; continuing instant in prayer"
Explanation:- The book of Romans teaches us that we need to pray constantly because we have a high hope that one day we will meet our Saviour in heaven.
But if I only remember that then it will give us no profit. We have to pray constantly because prayer has a huge power by which we will be able to receive God's Blessing in our life.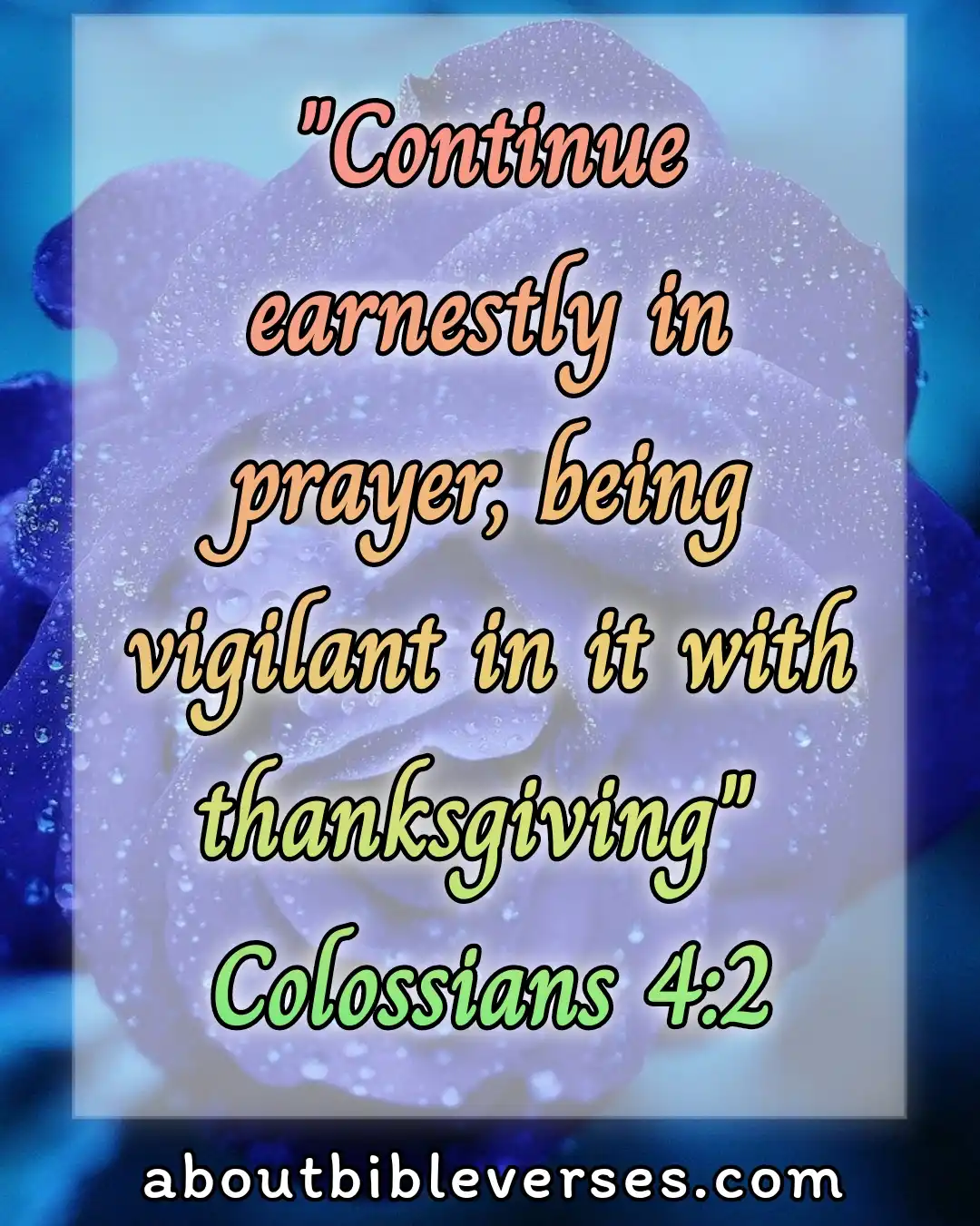 Colossians 4:2(KJV)"Continue in prayer, and watch in the same with thanksgiving"
Explanation:- Sometimes when we do not get answers from the Lord we stop praying but the scripture advises us that we have to pray continuously.
Prayer connects us with the Lord and he knows the perfect time for us. he also holds our future and because of that, he will give us that thing which we are asking today at the right time.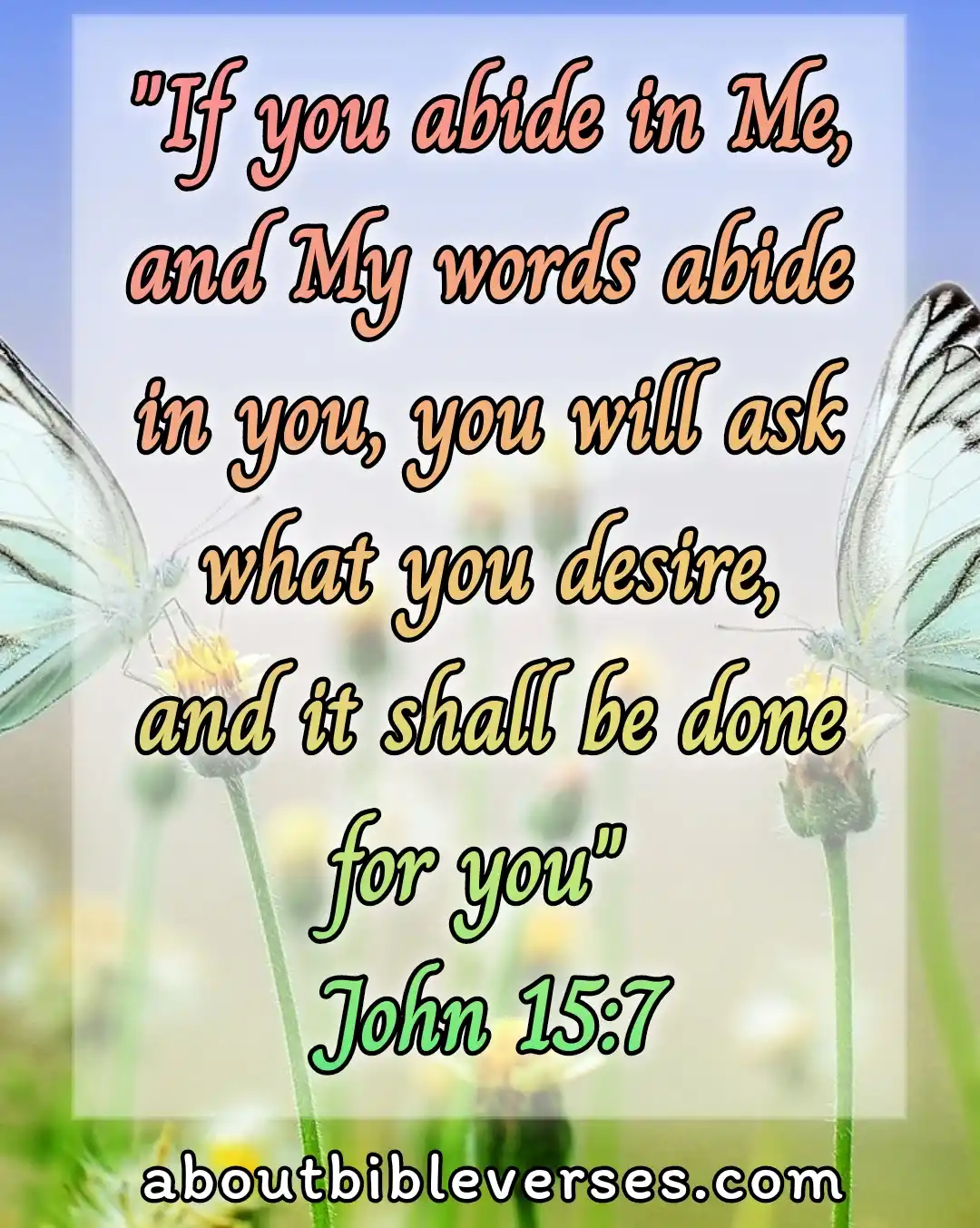 John 15:7(KJV)"If ye abide in me, and my words abide in you, ye shall ask what ye will, and it shall be done unto you"
Explanation:- To get the answers to our prayer from the Lord we must keep his words in our hearts. We should live according to his instructions and if we are able to abide by his words then he will answer our prayers. The prayer will be powerful only when we will live a godly life.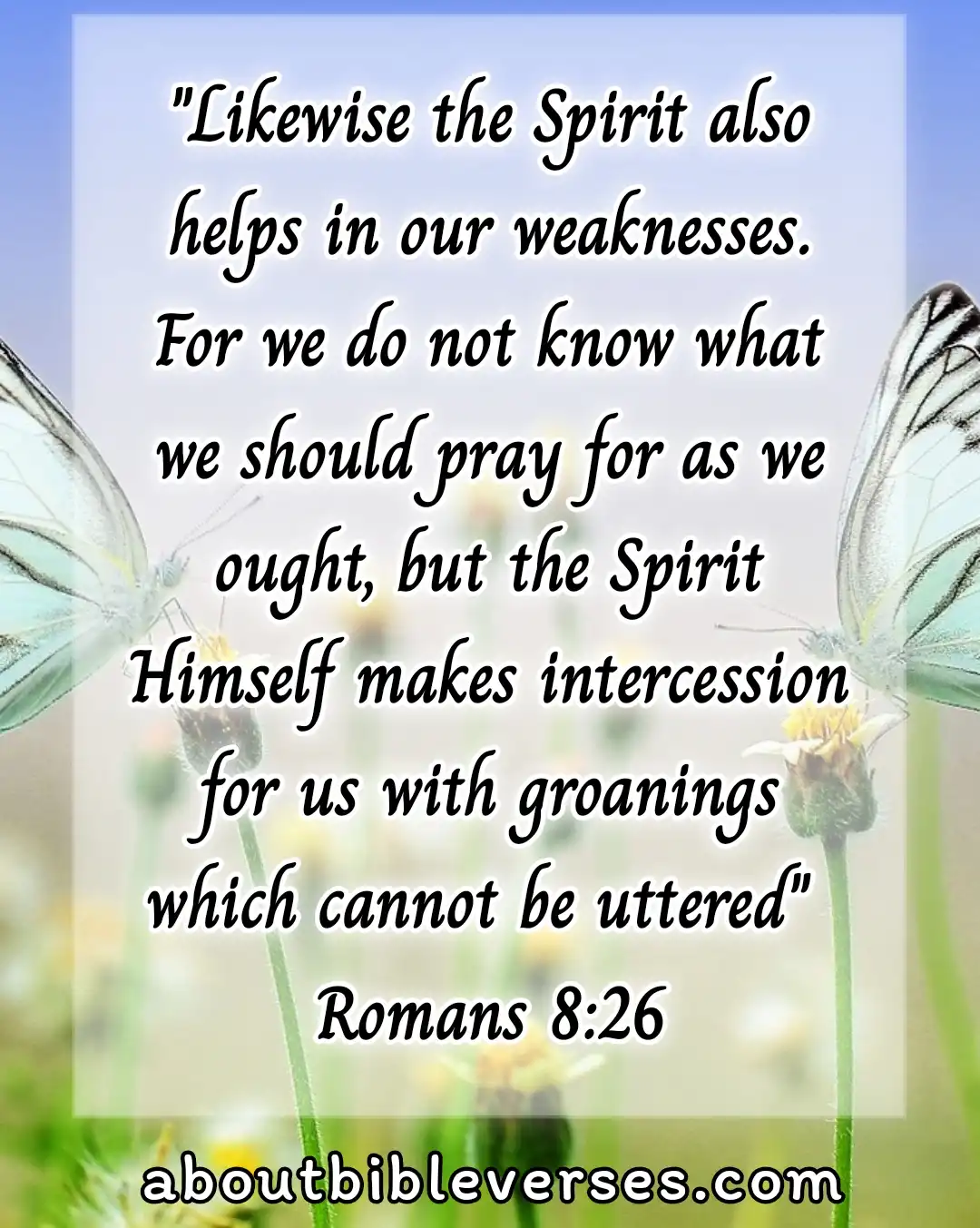 Romans 8:26(KJV)"Likewise the Spirit also helpeth our infirmities: for we know not what we should pray for as we ought: but the Spirit itself maketh intercession for us with groanings which cannot be uttered"
Explanation:- Sometimes we do not know what to pray for but if we dedicate all life to the Lord then we will understand and he will guide us on how to pray and what to pray.
We need to seek the guidance of the Holy Spirit who will lead us into the prayer and we will move ahead. As we do not know what the future holds so we must depend on the Lord and he will lead our life according to his wonderful plan by which we will inherit heaven.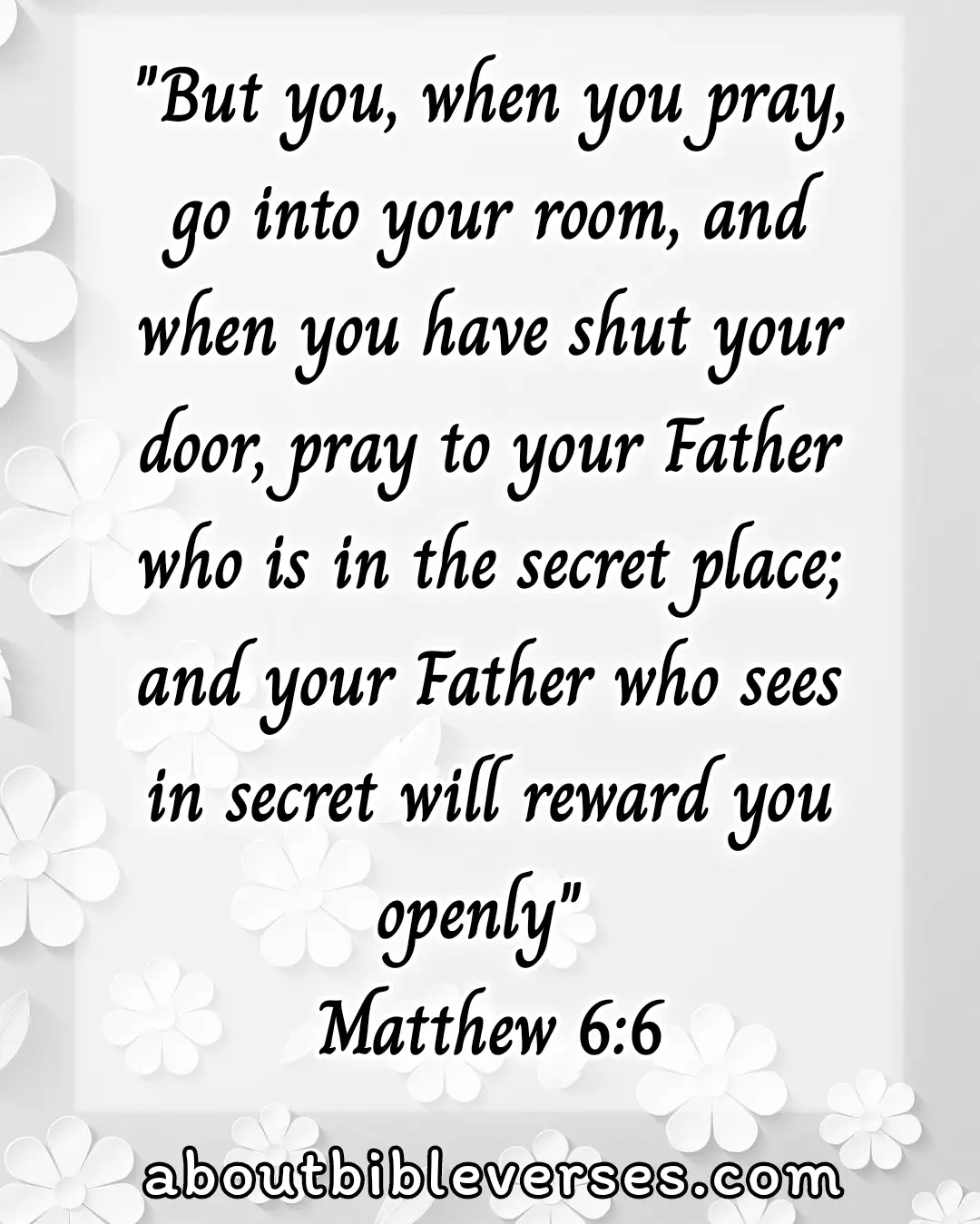 Matthew 6:6(KJV)"But thou, when thou prayest, enter into thy closet, and when thou hast shut thy door, pray to thy Father which is in secret; and thy Father which seeth in secret shall reward thee openly"
Explanation:- We should not pray publicly because those who pray before the men actually show them before others how spiritual they are. But the scripture teaches us not to do things we like those people. 
Instead of that, we should pray in our house alone so that we can communicate with the Lord silently. Prayer will be powerful when we will give our hearts to the Lord and we will obey all of his instructions and we apply them in our life.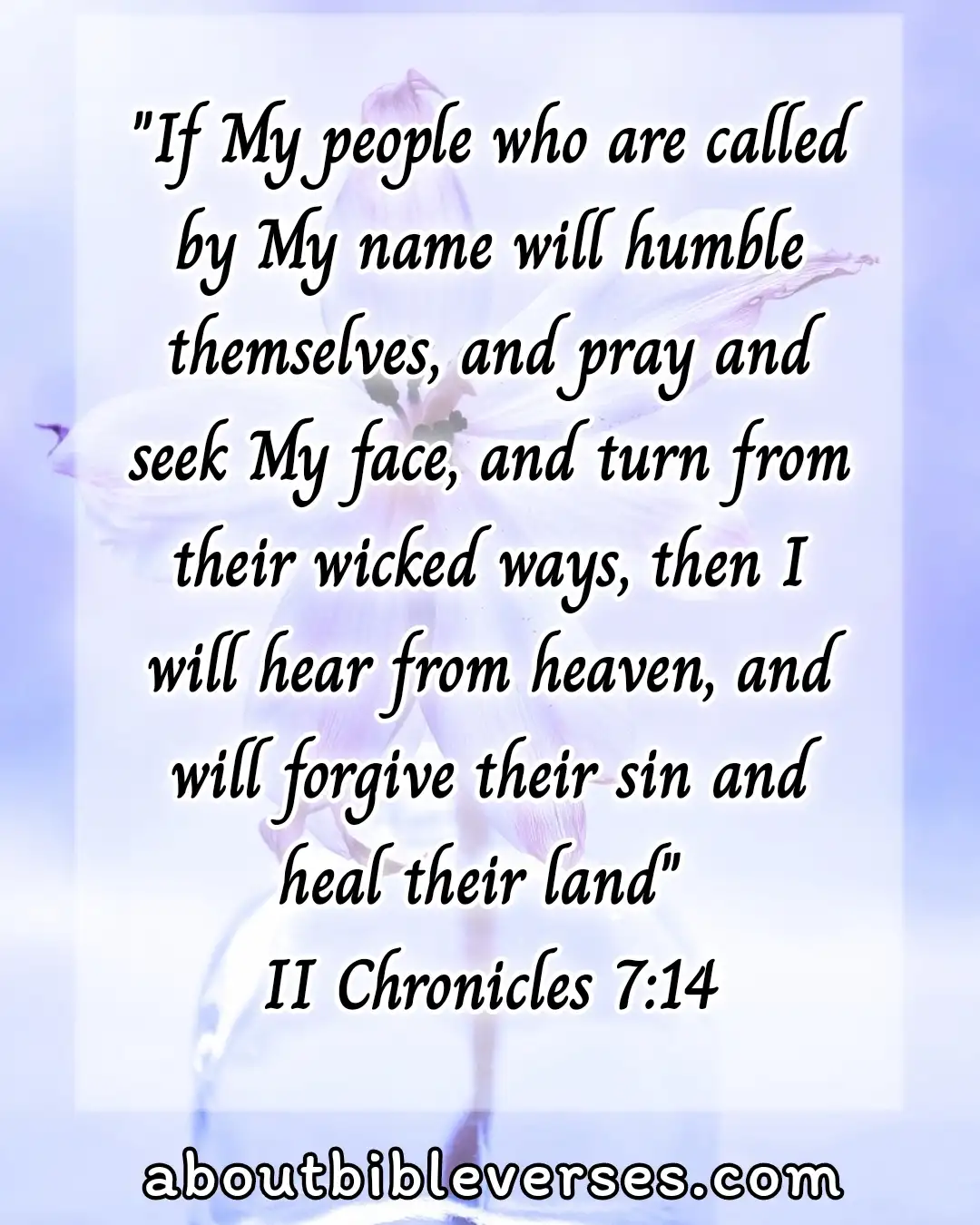 2 Chronicles 7:14(KJV)"If my people, which are called by my name, shall humble themselves, and pray, and seek my face, and turn from their wicked ways; then will I hear from heaven, and will forgive their sin, and will heal their land"
Explanation:- In the old testament, the Israelites of hind neglected the lot because of their sinful activities. but the Lord is so gracious that he forgave them all the time and he told them if they confess their sins and come before me with a humble heart then I will be there God again.
The Bible says that the Lord is the same as yesterday today and tomorrow so we can come before Him with a humble heart and we can pray to him and he will answer our prayers.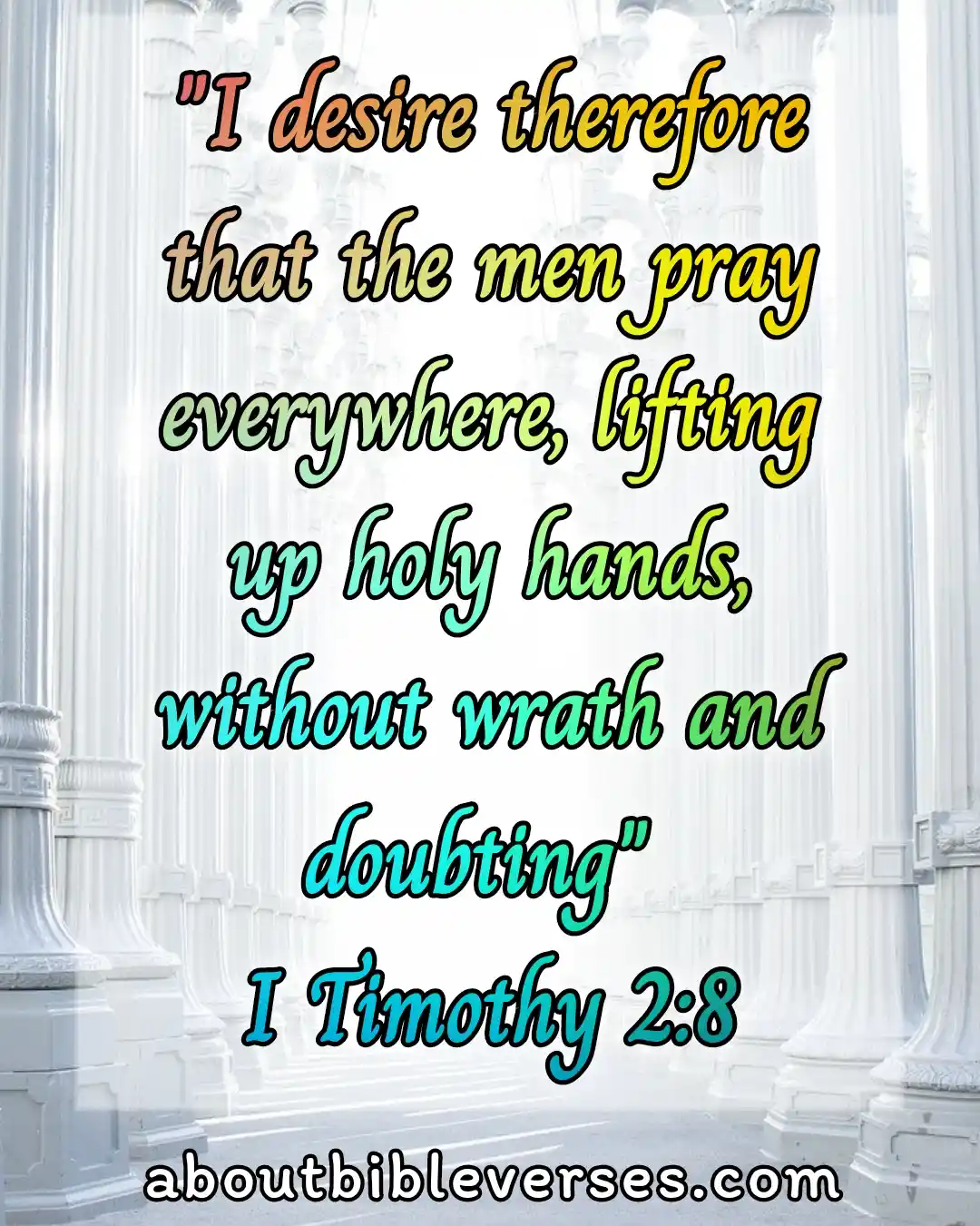 1 Timothy 2:8(KJV)"I will therefore that men pray everywhere, lifting up holy hands, without wrath and doubting"
Explanation:- We must believe that Jesus died on the cross for ourselves and if we believe so then we will have the heart by which we will confess our sins before him and we will understand his grace.
The word of God says that we are saved by his grace and because of his Grace we got the privilege to enter his Kingdom. We can confess our sins with prayers and fastings. To come before the Lord we must wash away all our sins.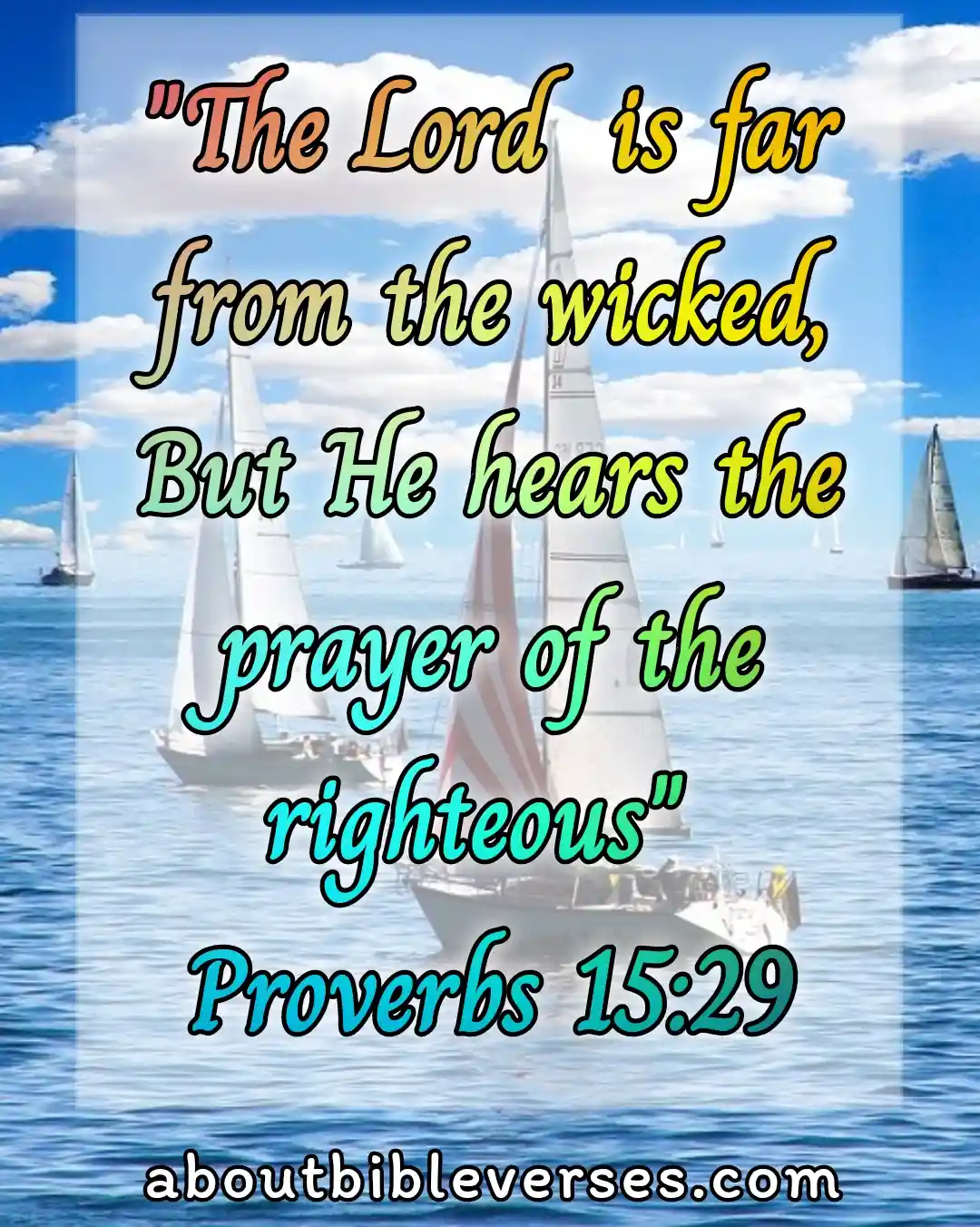 Proverbs 15:29(KJV)"The Lord is far from the wicked: but he heareth the prayer of the righteous"
Explanation:- We are separated due to the sin of Adam but the Lord hears the prayers of a righteous man. Spiritually God is near us and when we pray he listens to our prayers and answers us according to his plan.
But the Lord never listens to the prayer of a wicked person. If we do not put his words in our life then he will not hear us.