For new beginnings, there are plenty of scriptures that can be found in the Bible. The Bible is a guidebook for Christians and it helps us to walk on the right track. 
When we believe Jesus in our hearts we feel something new and we can evaluate our spirit. We understand that we are new to Christ. So, our new beginnings must be guided by the word of God.
The Lord wants us to make an intimate relationship with us. If we approach him with a positive mind then we will experience his Goodness.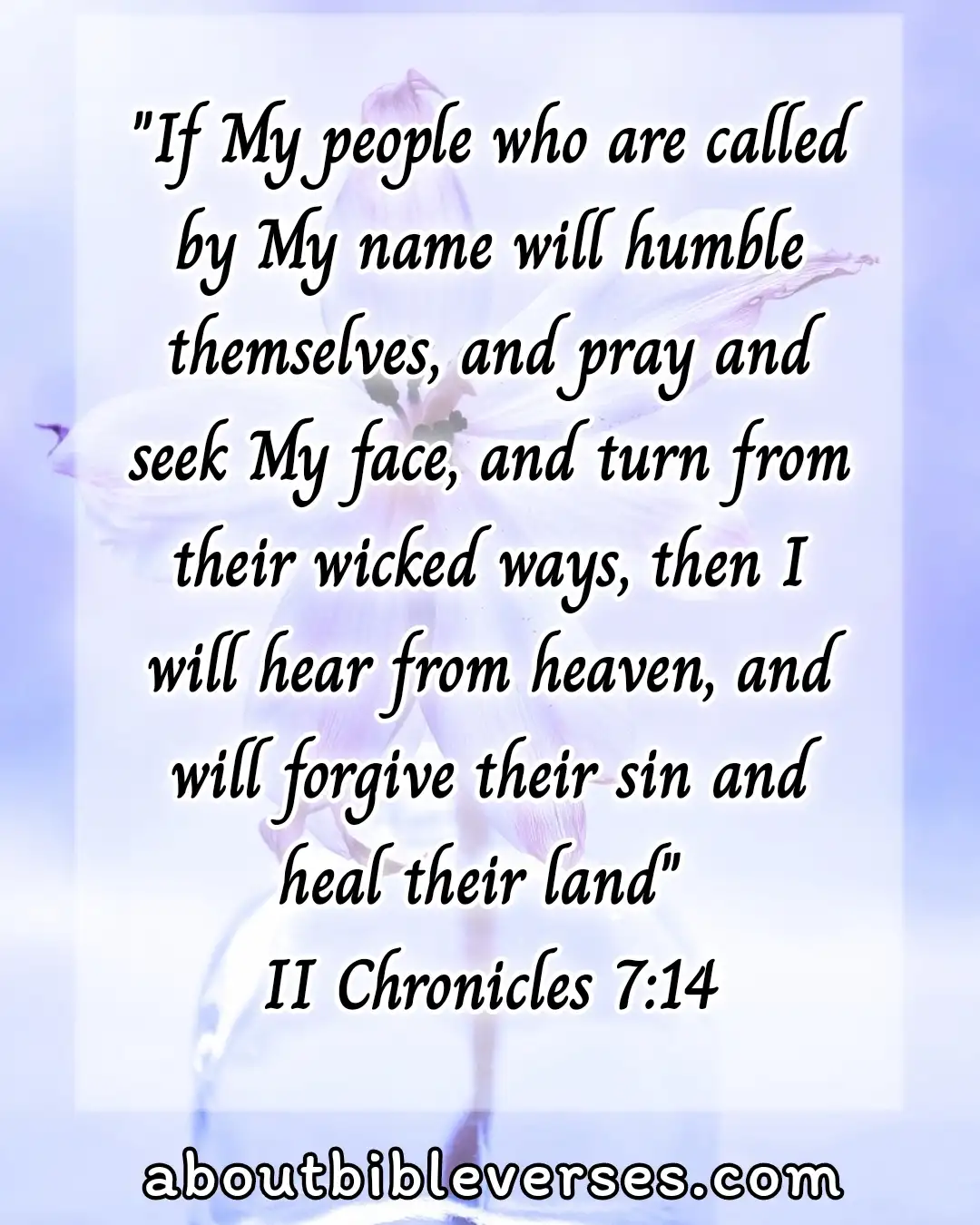 2 Chronicles 7:14(KJV)"If my people, which are called by my name, shall humble themselves, and pray, and seek my face, and turn from their wicked ways; then will I hear from heaven, and will forgive their sin, and will heal their land"
Explanation:- When the children of Israel went away from the presence of the Lord they suffered a lot. They understood that they were in danger, so they tried to come back to the Lord. If they repent for their sins then God will receive them.
In today's time, we need to confess our sins before the Lord when we fail to obey his instructions.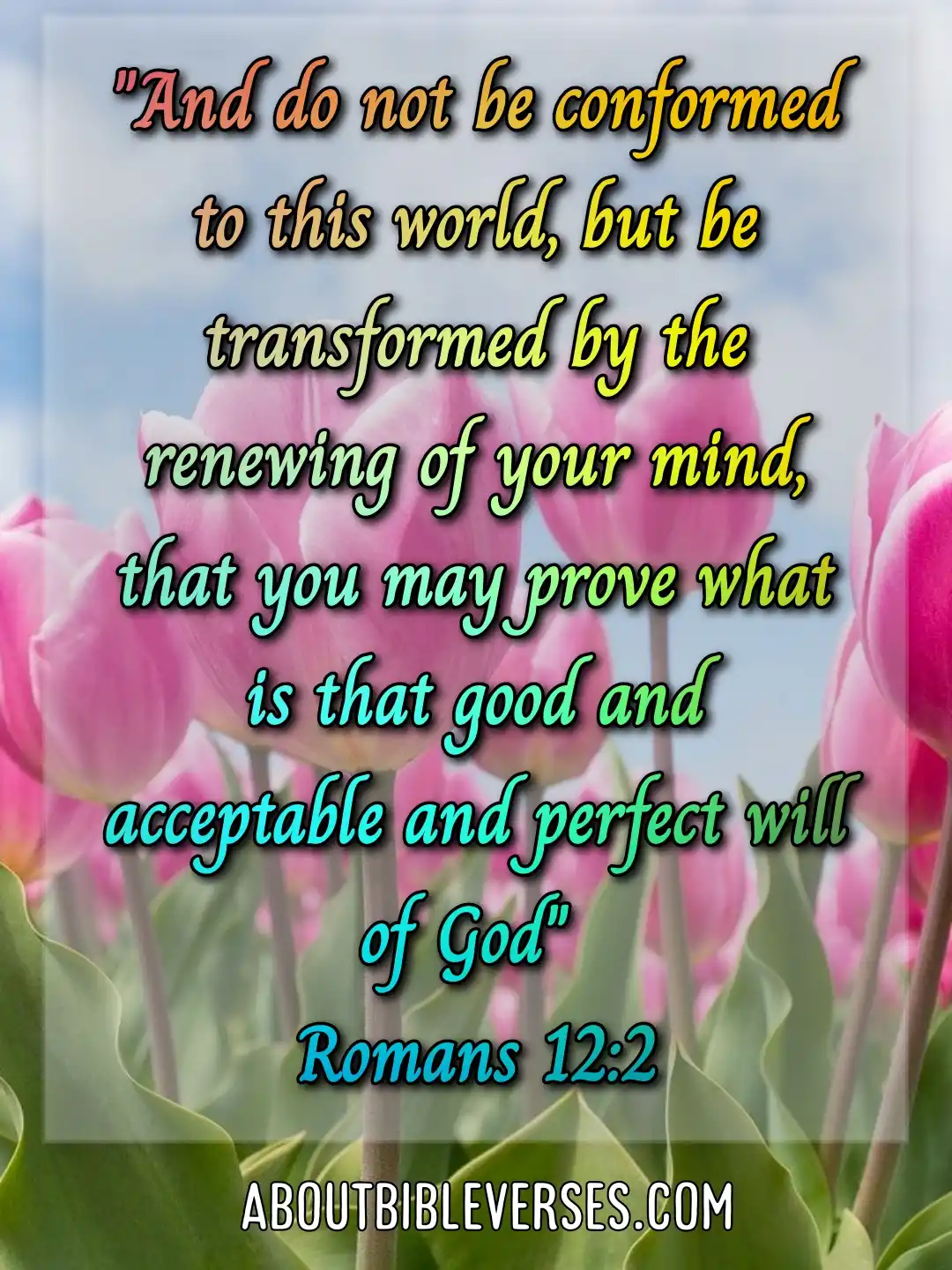 Romans 12:2(KJV)"And be not conformed to this world: but be ye transformed by the renewing of your mind, that ye may prove what is that good, and acceptable, and perfect, will of God"
Explanation:- Christians should not follow this world and its tradition. They must renew their minds to understand what is good and what is evil.
The word of God will help us to get the right path for our spiritual journey and we will prosper by walking in God's ways.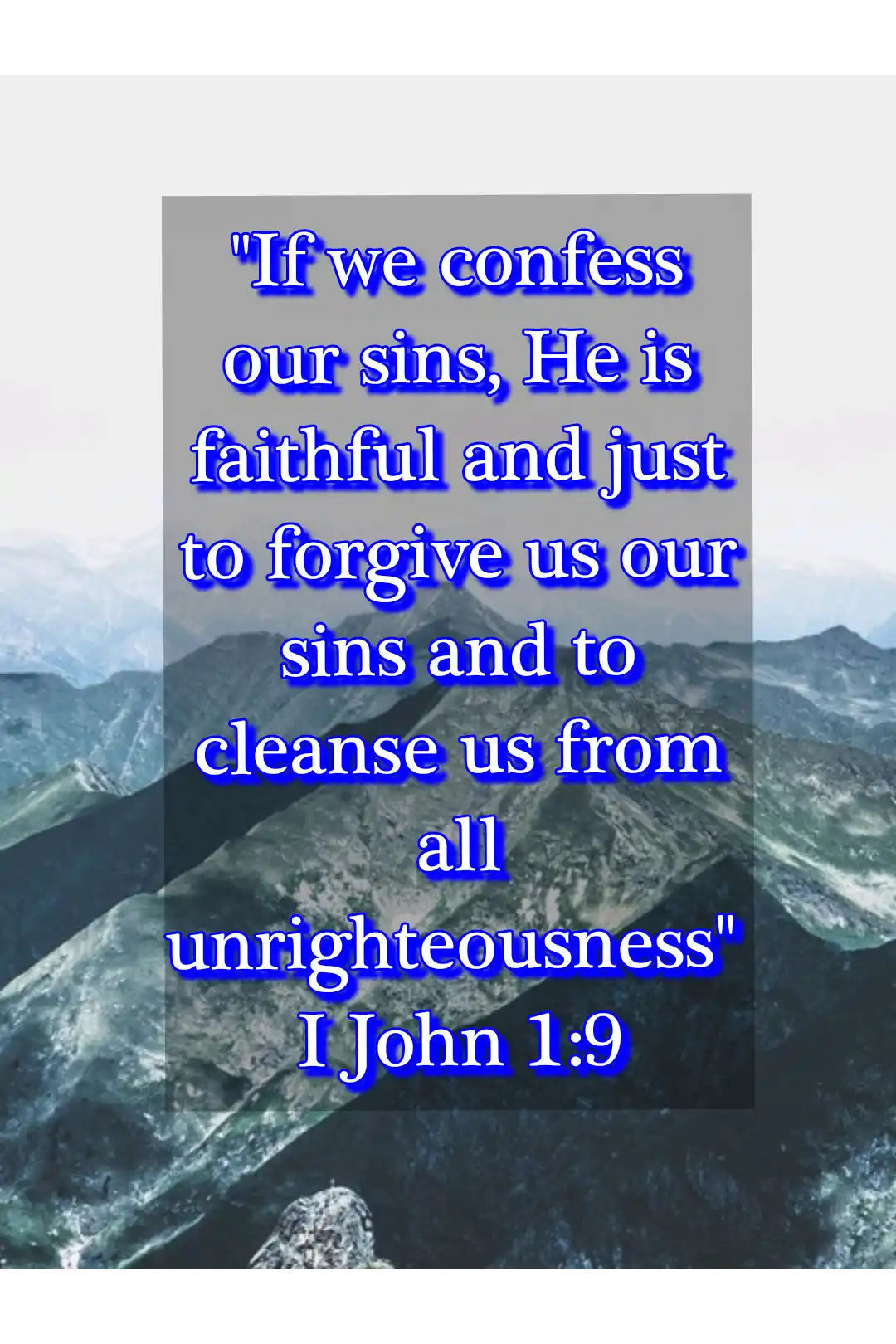 1 John 1:9(KJV)"If we confess our sins, he is faithful and just to forgive us our sins, and to cleanse us from all unrighteousness" 
Explanation:- The Lord wants us to repent our sins before him to get his touch in our lives. When God forgives our sins, he never remembers that any longer. He desires to come close to us so that we can get the life.
Romans 10:9-10(KJV)"That if thou shalt confess with thy mouth the Lord Jesus, and shalt believe in thine heart that God hath raised him from the dead, thou shalt be saved. For with the heart man believeth unto righteousness; and with the mouth confession is made unto salvation"
Explanation:- We need to believe that Jesus died for our sins and we will be saved through our faith. Abraham was called righteous due to his faith in God.  We would be called righteous just like Abraham if we believe him.
It is not so easy to walk with God but if we have strong faith in him then we will be delivered.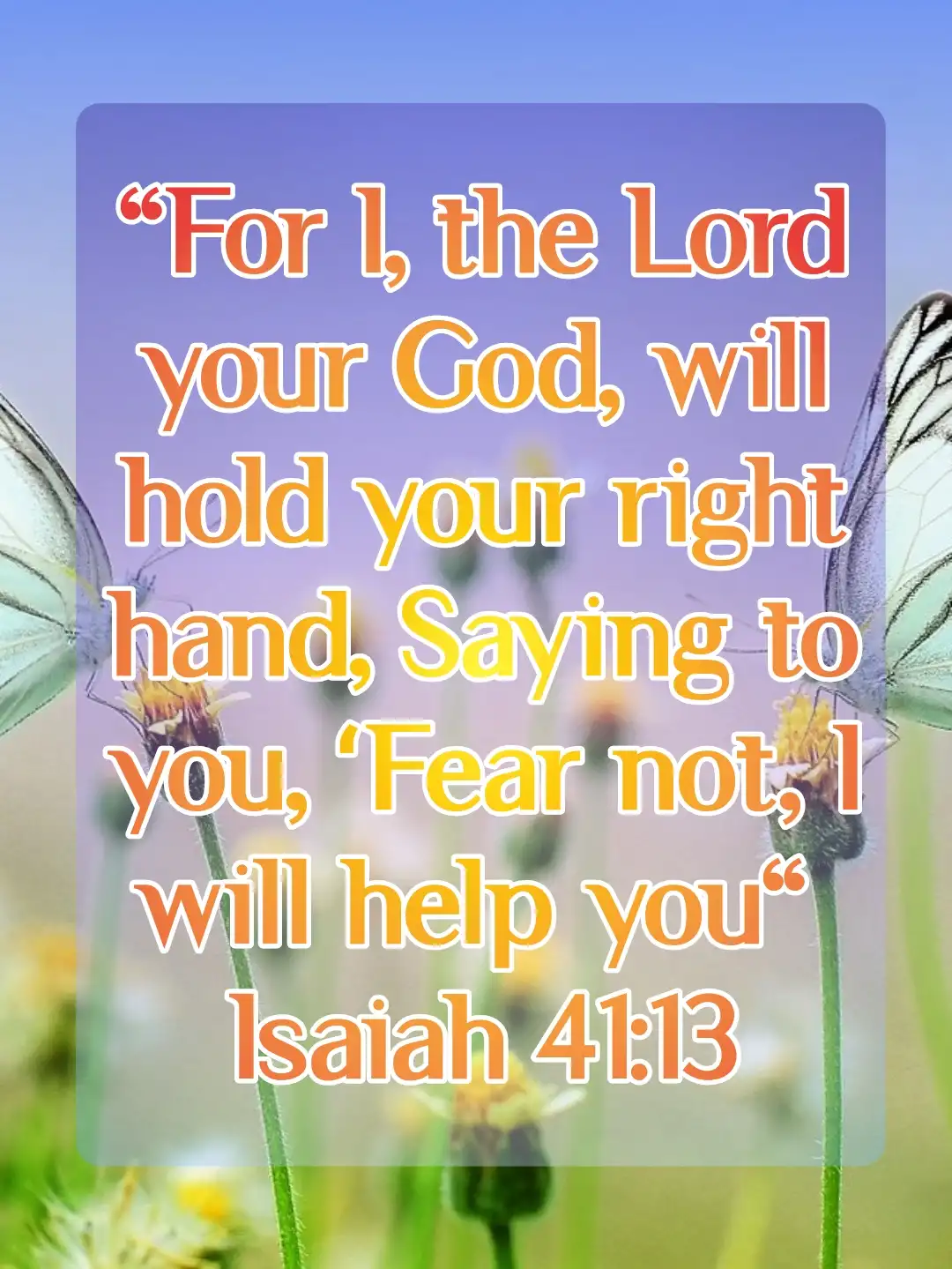 Isaiah 41:13(KJV)"For I the Lord thy God will hold thy right hand, saying unto thee, Fear not; I will help thee"
Explanation:- God is holding our future. He knows everything and if we dedicate our lives to his hands then we will get the courage to live on this earth.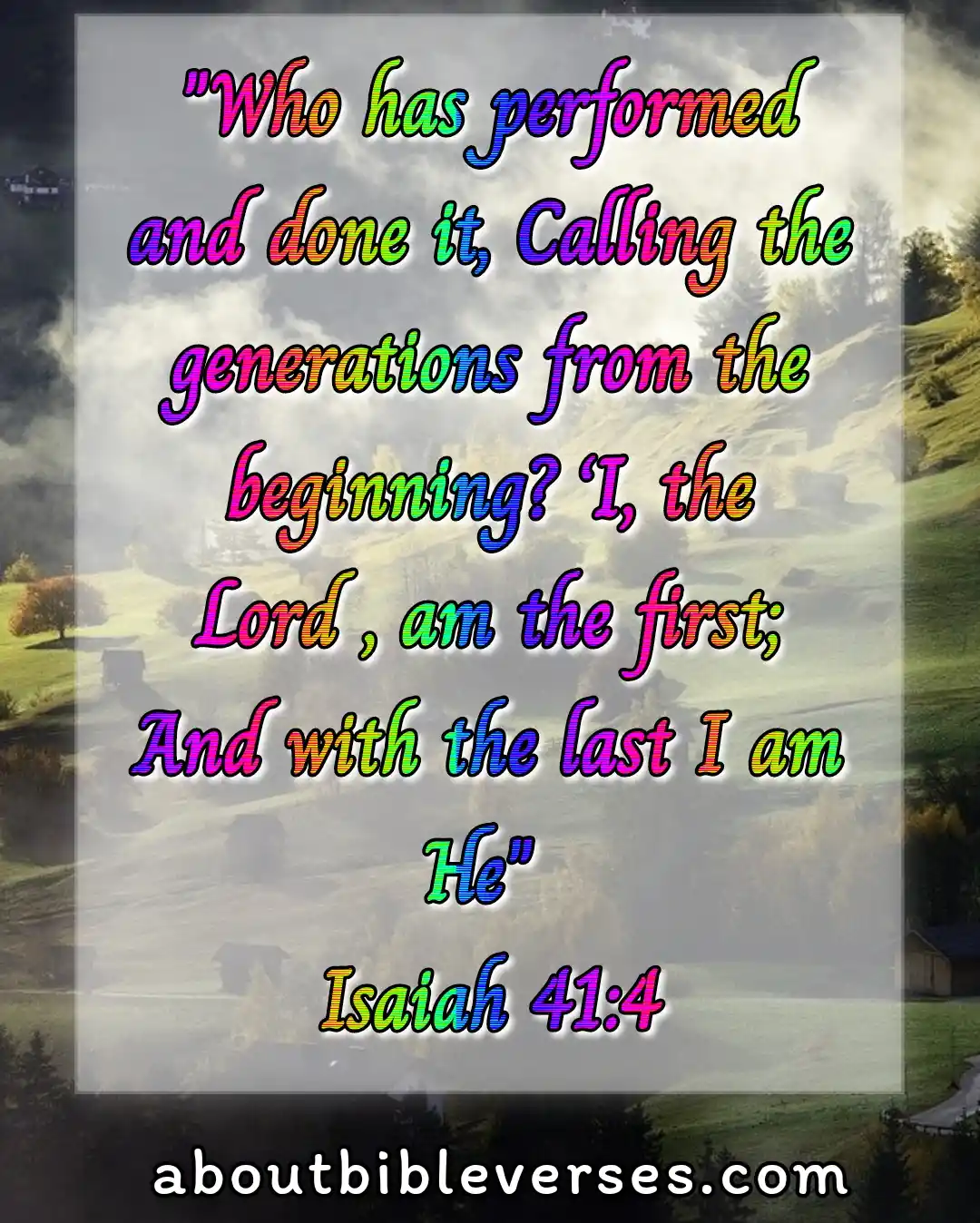 Isaiah 41:4(KJV)"Who hath wrought and done it, calling the generations from the beginning? I the Lord, the first, and with the last; I am he"
Explanation:- The Lord is the creator and from the beginning, he has been showing his mighty works among his children. He is the first and last. No other god was there while the Lord created this universe and all the things.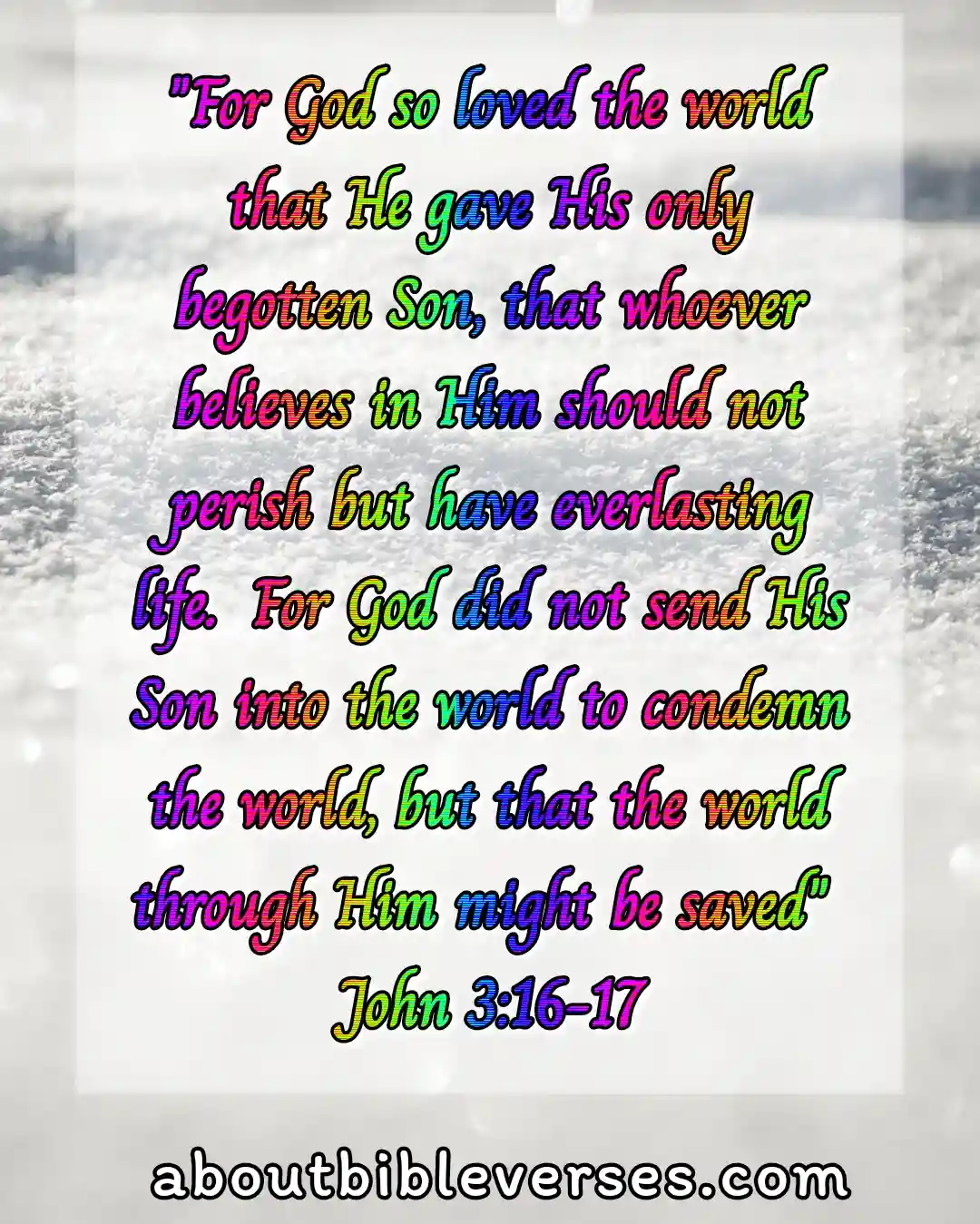 John 3:16-17(KJV)"For God so loved the world, that he gave his only begotten Son, that whosoever believeth in him should not perish, but have everlasting life. For God sent not his Son into the world to condemn the world; but that the world through him might be saved"
Explanation:- God loves us so much that is why he has sent his son on this earth so that we can get everlasting life. If we believe in him then we will be saved from God's wrath. Those who will neglect Jesus in their life will have to pay the consequence in the judgment.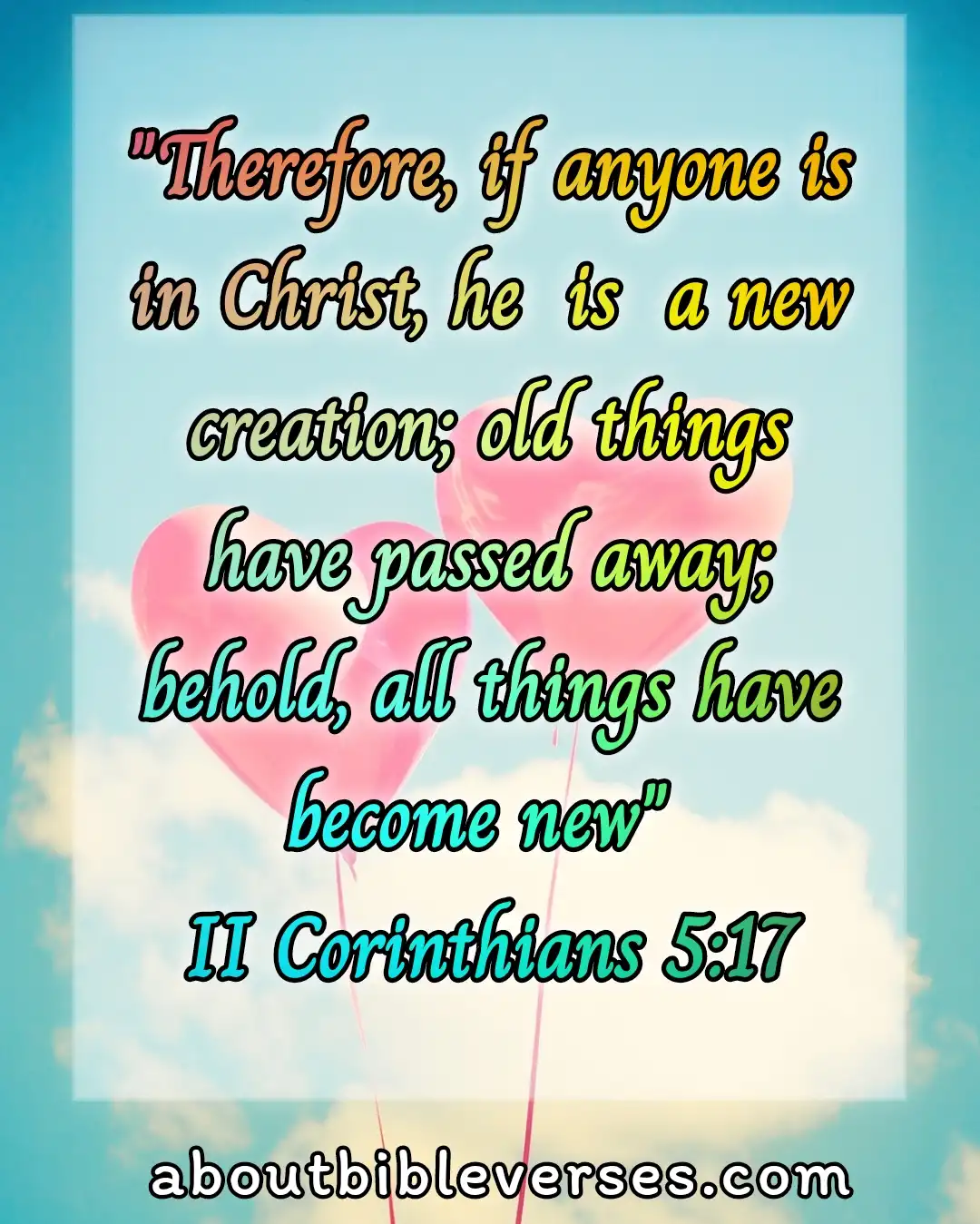 2 Corinthians 5:17(KJV)"Therefore if any man be in Christ, he is a new creature: old things are passed away; behold, all things are become new"
Explanation:- The moment one puts his faith in Jesus and accepts him as his God becomes a new creation. All of his past sins get erased by the blood of Jesus. He became a new person who deserves to stand before the Lord.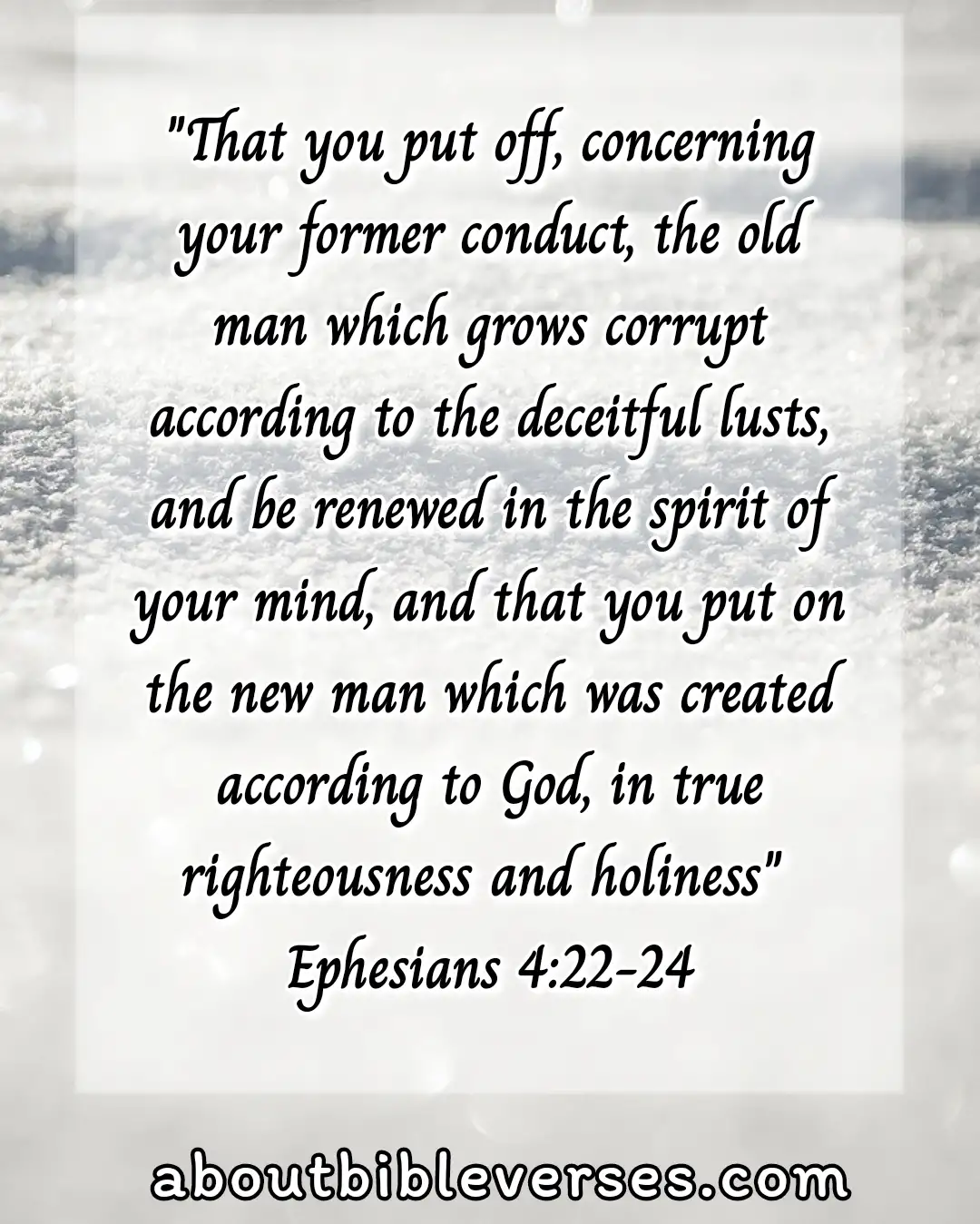 Ephesians 4:22-24(KJV)"That ye put off concerning the former conversation the old man, which is corrupt according to the deceitful lusts; And be renewed in the spirit of your mind; And that ye put on the new man, which after God is created in righteousness and true holiness"
Explanation:- In Christ we must give up all our sinful works which we practiced before receiving Jesus. In Jesus, we should only think of good things which glorify God's name only.
We need to be careful as long as we will be on this earth to keep our faith in Jesus alone to achieve eternal life.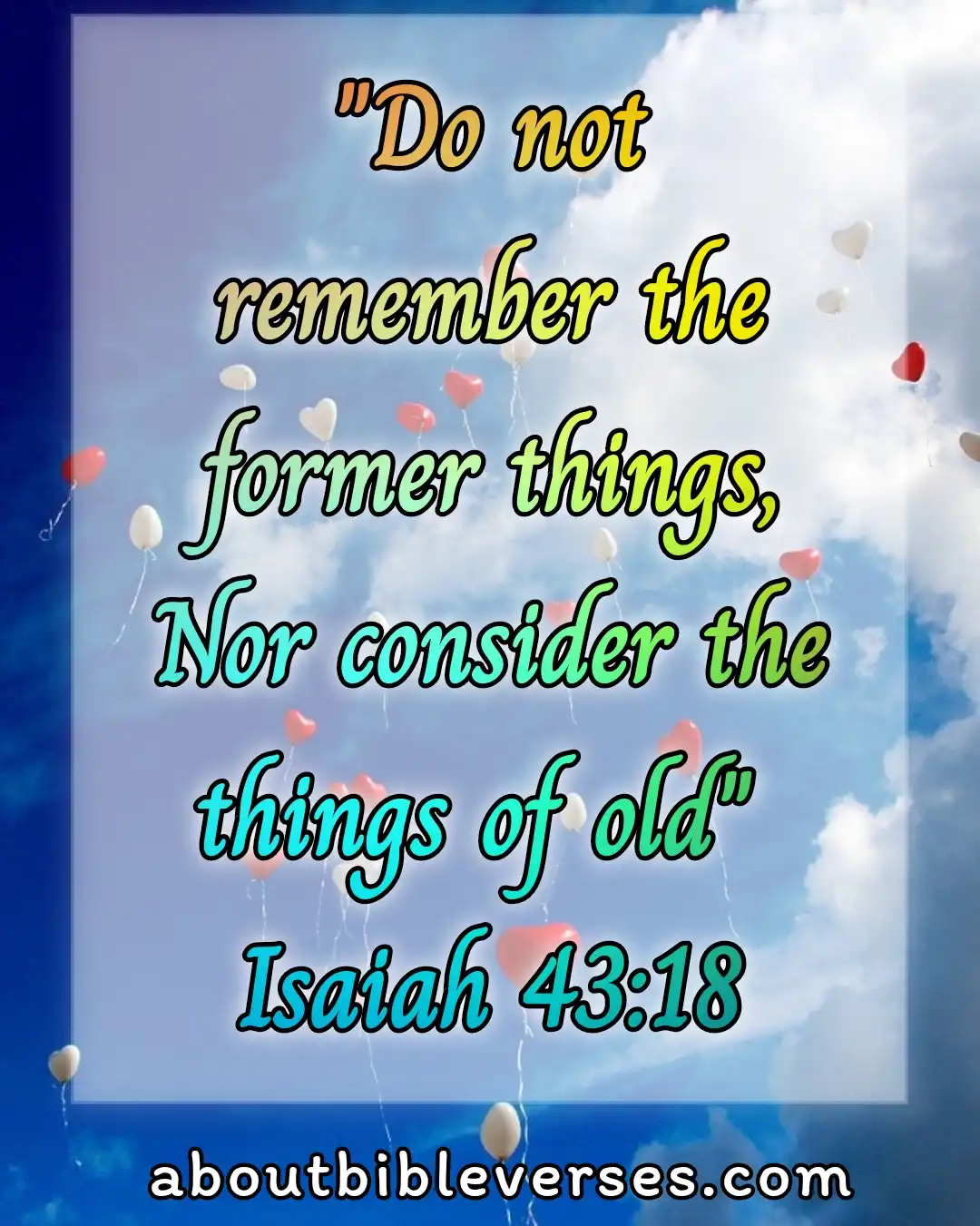 Isaiah 43:18(KJV)"Remember ye not the former things, neither consider the things of old"
Explanation:- We must not depend on the old things as we have overcome them so we need to think of the new things. If we follow the new things then we will be blessed with the Lord.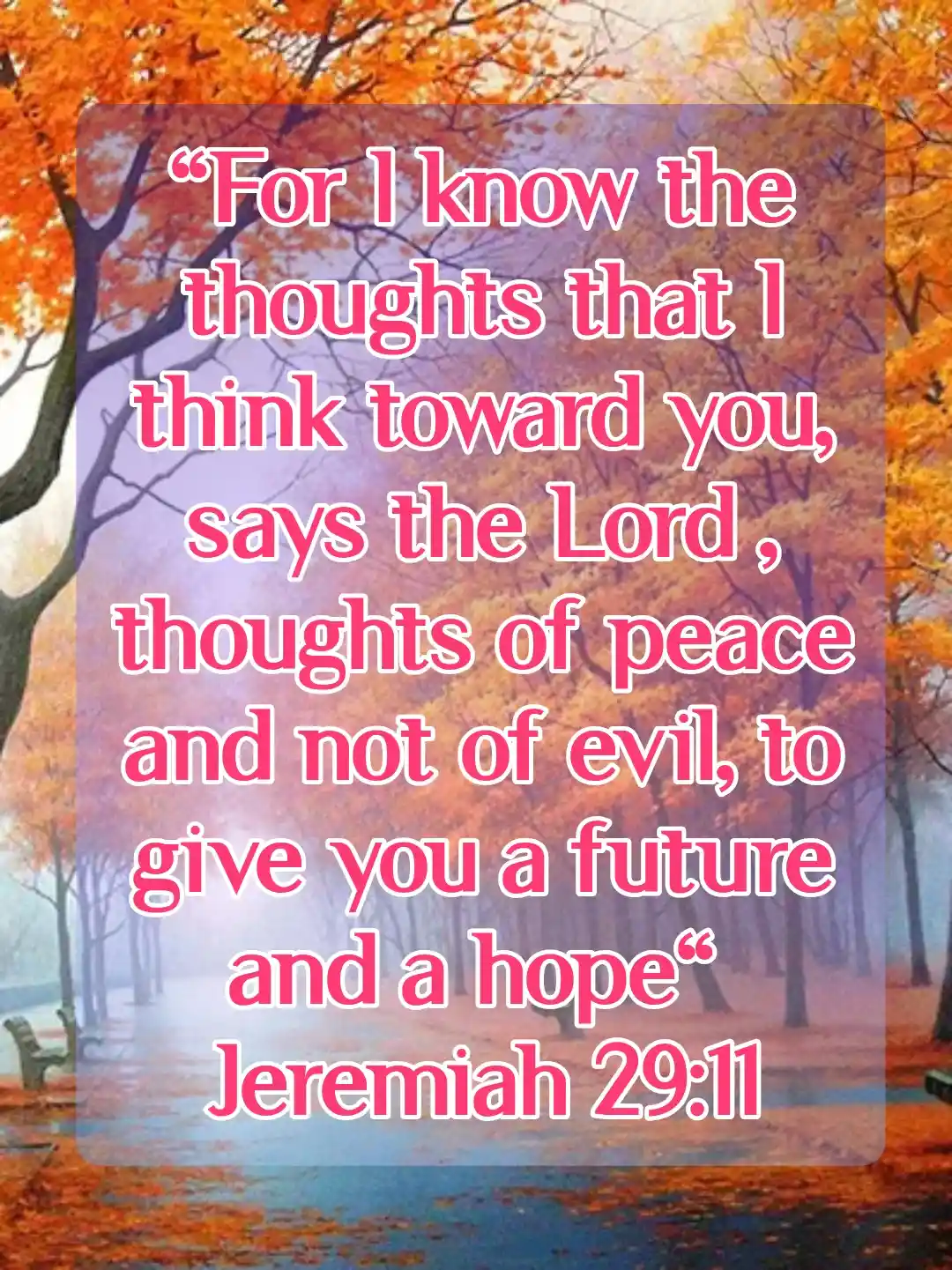 Jeremiah 29:11(KJV)"For I know the thoughts that I think toward you, saith the Lord, thoughts of peace, and not of evil, to give you an expected end"
Explanation:- The Lord alone knows the thoughts that he has in his mind. He made beautiful plans for our salvation and if we obey his instructions then we will see the glorious days that the Lord prepared for us.
When we were in our mother's womb from that time onwards the Lord made plans for our lives. If we believe him and act according to his will then we will definitely reach heaven.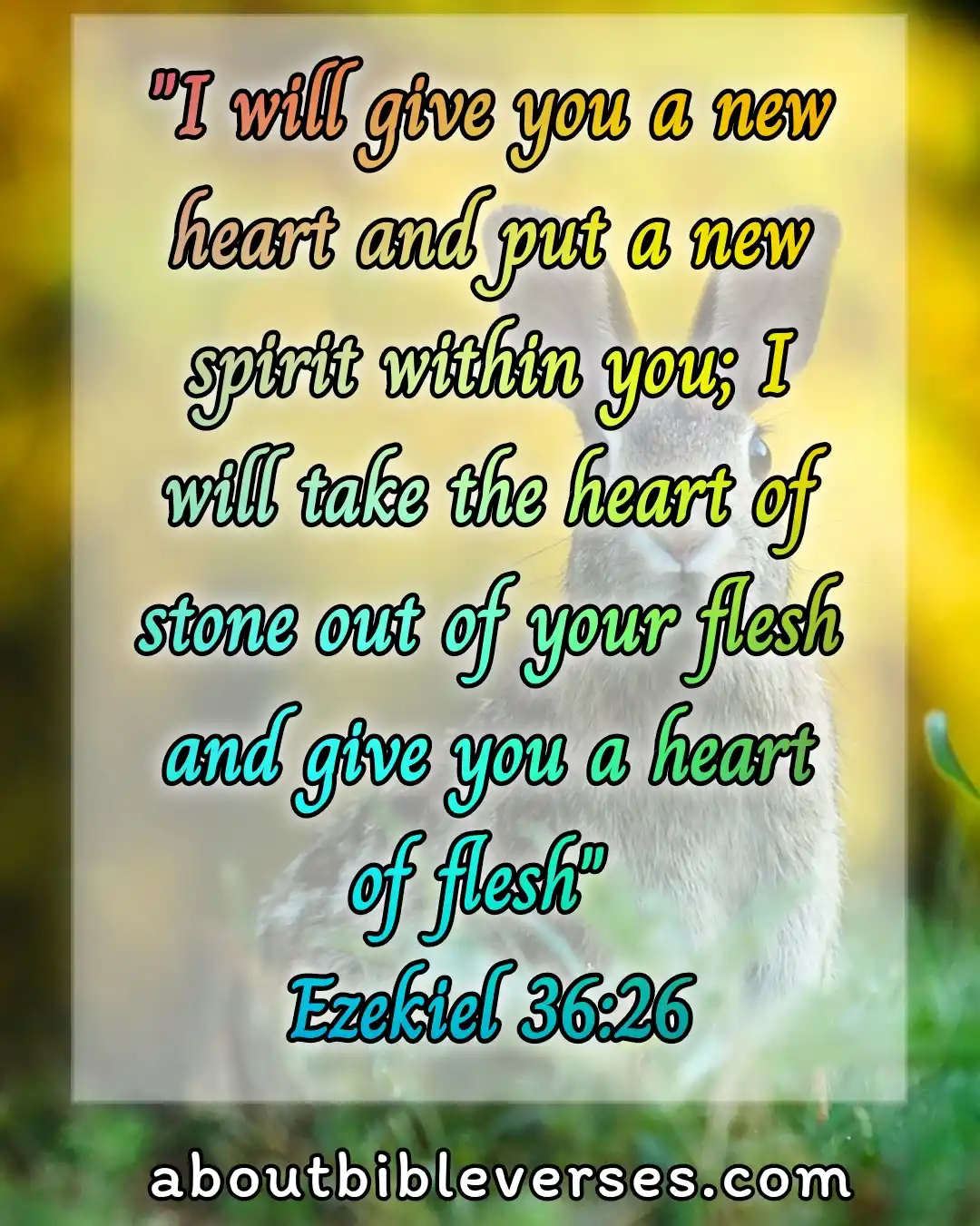 Ezekiel 36:26(KJV)"A new heart also will I give you, and a new spirit will I put within you: and I will take away the stony heart out of your flesh, and I will give you an heart of flesh"
Explanation:- The Lord says that he will give us a new heart by which we will search him and he will guide us in this sinful world. Our previous heart is affected with sin due to the disobedience of Adam but the new heart will bring us close to the Lord.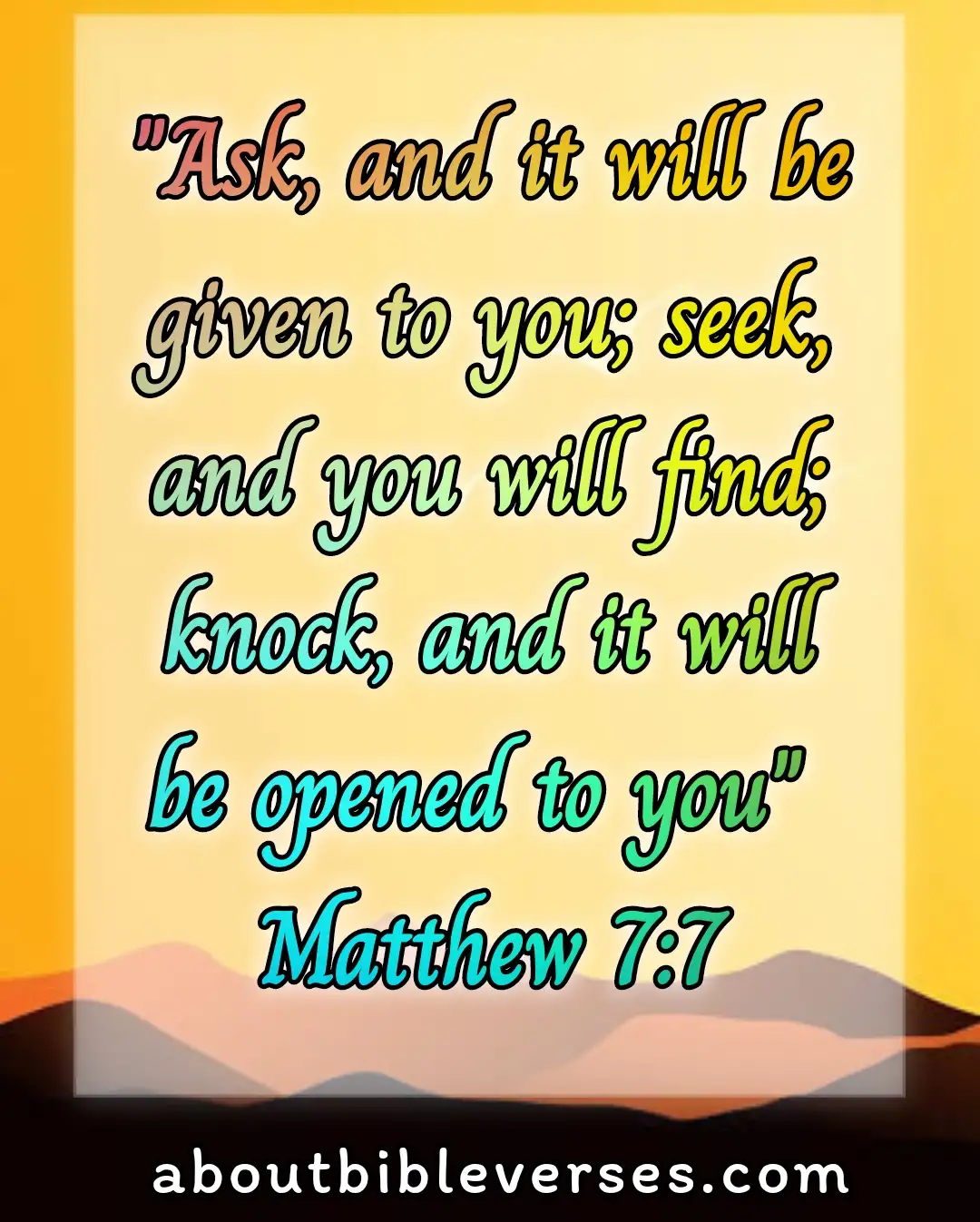 Matthew 7:7(KJV)"Ask, and it shall be given you; seek, and ye shall find; knock, and it shall be opened unto you"
Explanation:- If we ask we will receive, and if we constantly seek something with prayer then we will find and the door will be opened if we repeatedly knock on the door.
The Lord hears all our prayers and he will provide us the things that we need on time.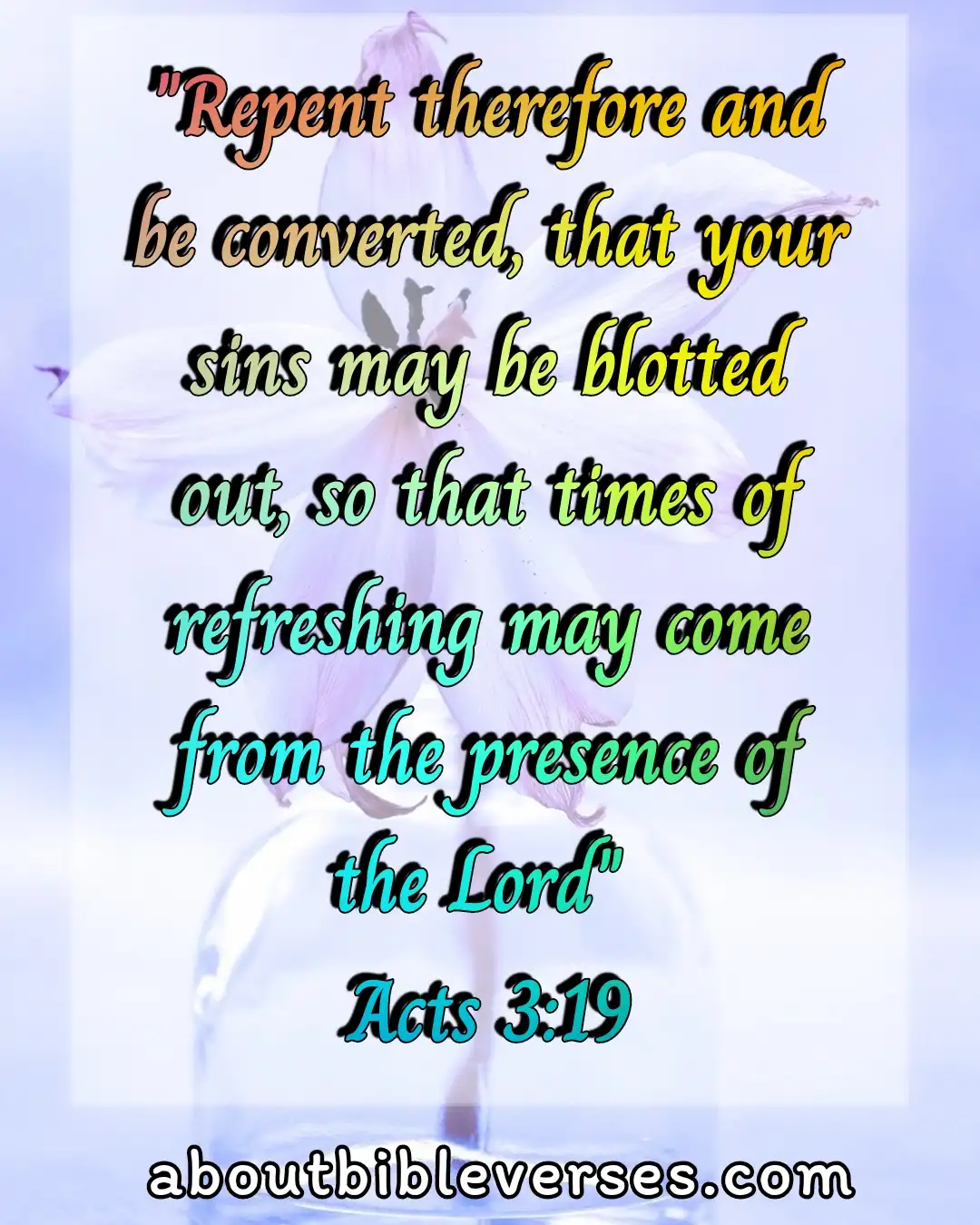 Acts 3:19(KJV)"Repent ye therefore, and be converted, that your sins may be blotted out, when the times of refreshing shall come from the presence of the Lord"
Explanation:- On the day of Pentecost Peter preached to everyone to repent so that they will be saved from the wrath of God. Jesus died for the entire world to give us salvation. We must understand it and pay heed to the words of God to get everlasting life.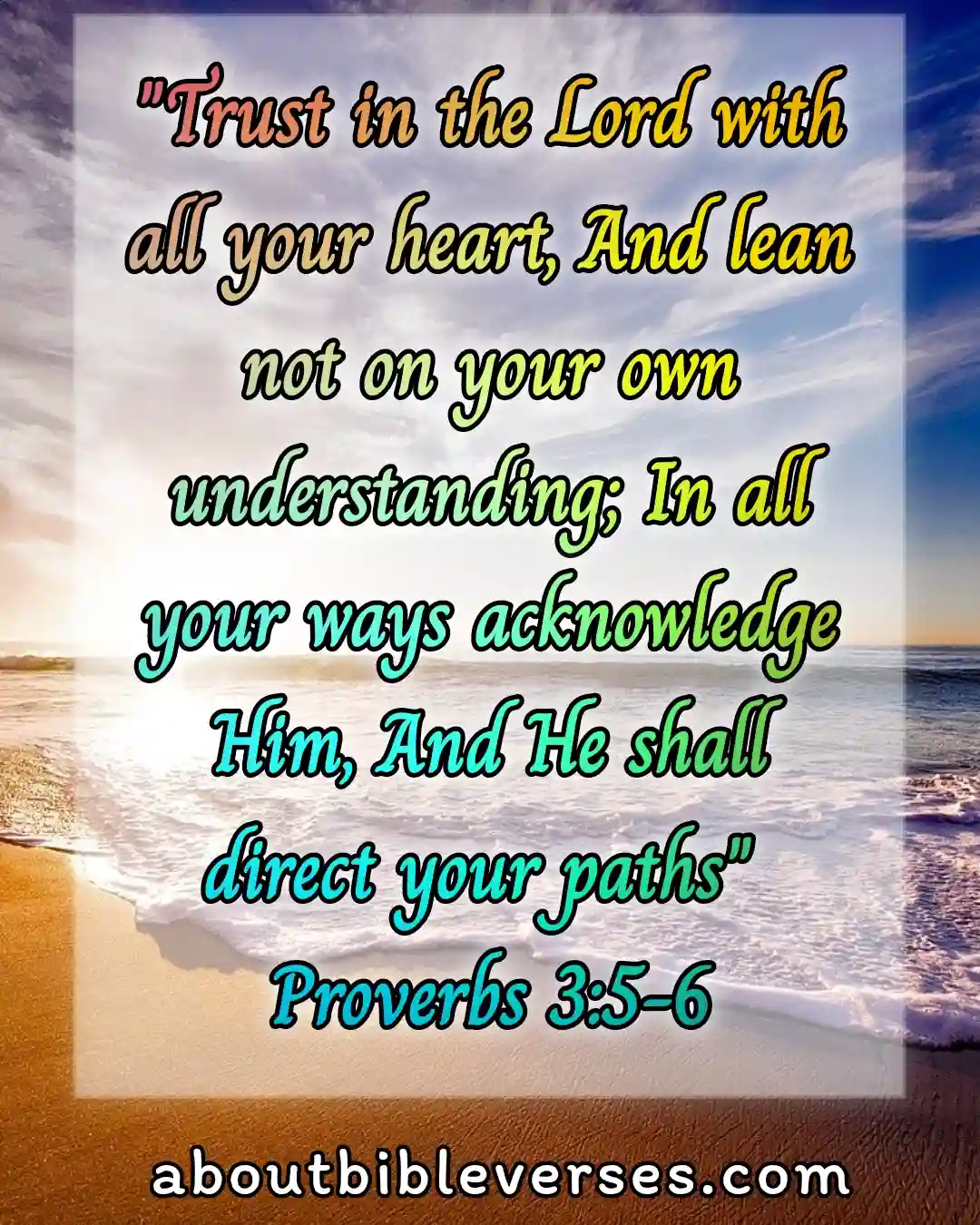 Proverbs 3:5-6(KJV)"Trust in the Lord with all thine heart; and lean not unto thine own understanding. In all thy ways acknowledge him, and he shall direct thy paths"
Explanation:- The Bible says to trust God with all our hearts so that we may not fall into any troubles. If we believe God partially then we will have to face many temptations in our lives which will lead us into destruction.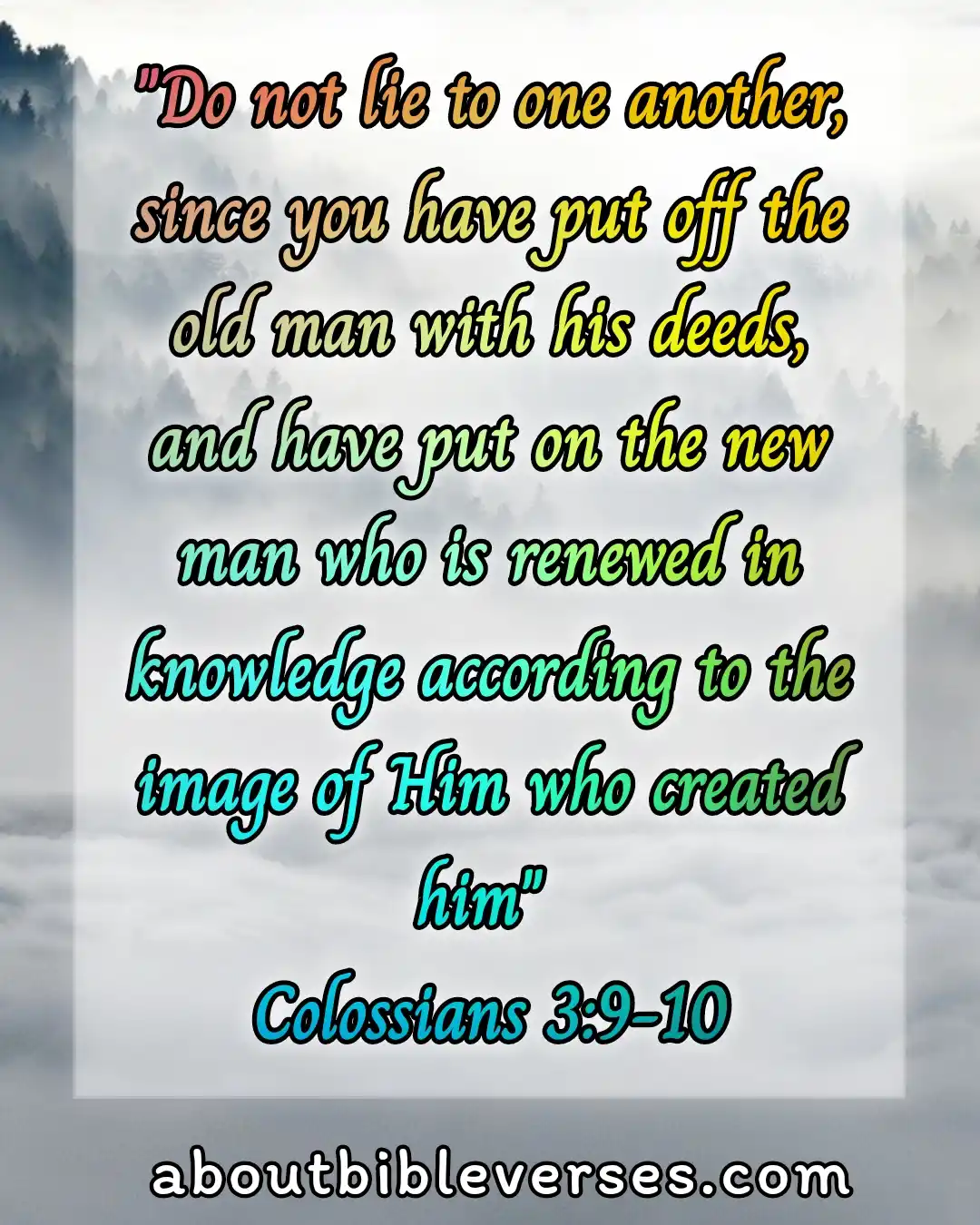 Colossians 3:9-10(KJV)"Lie not one to another, seeing that ye have put off the old man with his deeds; And have put on the new man, which is renewed in knowledge after the image of him that created him"
Explanation:- We should not lie and we must remember that we have put on the new man who is dressed with righteousness. We must not live in darkness when we have received the light of the world. The Lord demands us to live a holy life so that the world will see Jesus through us.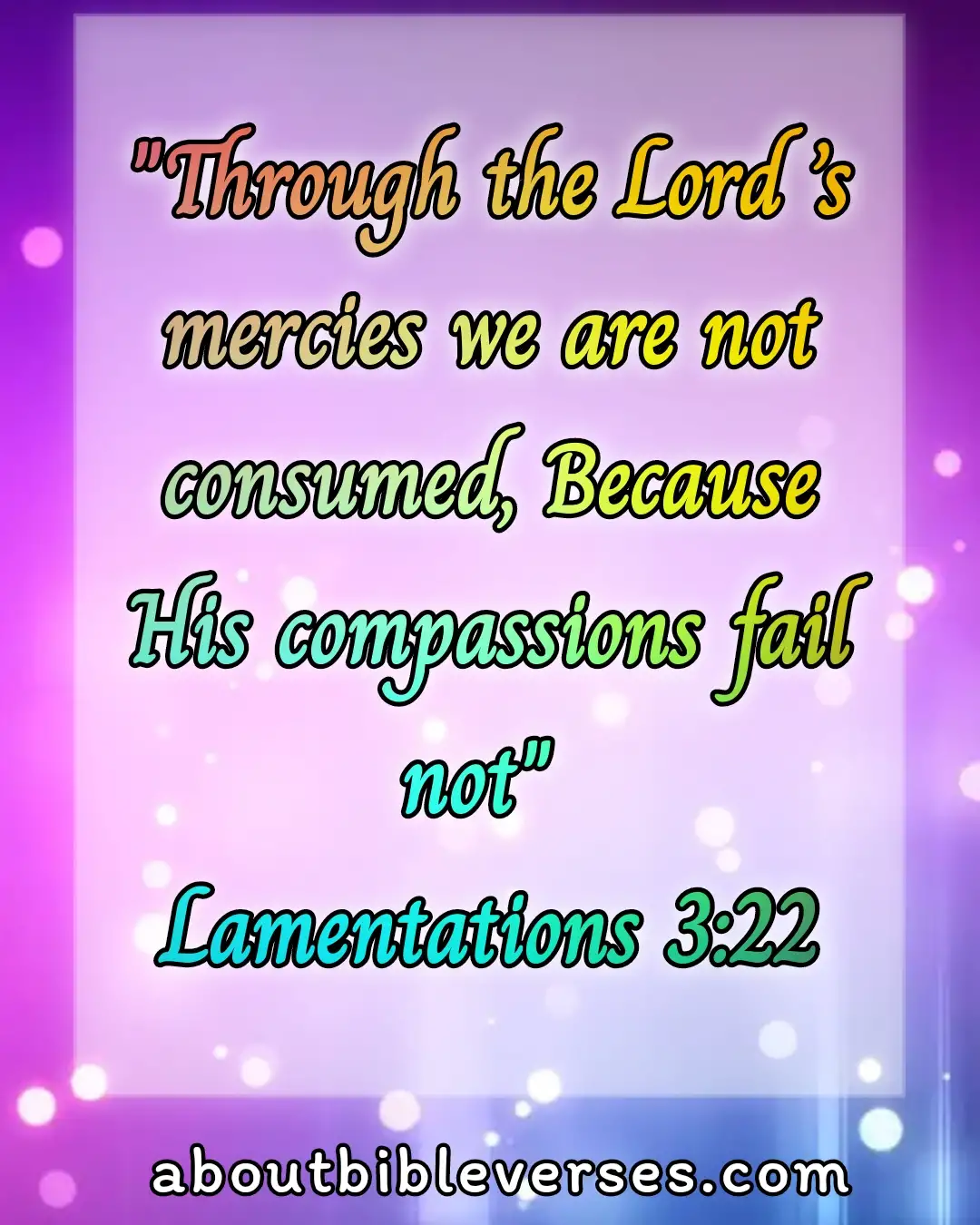 Lamentations 3:22(KJV)"It is of the Lord's mercies that we are not consumed, because his compassions fail not"
Explanation:- God's mercy is sufficient for us. We can live a righteous life if we believe him and walk according to his ways. Though we are sinners, still his mercy helped us to get the life.