Bible verses about faith The words "faith" and "belief" are synonyms. Nelson's Bible Dictionary provides the definition of faith as a belief in or confident attitude toward God, having a commitment to the invisible but living God for one's life.
Faith this word is mentioned in the Bible several times. Without faith, it is not possible to please God and experience him personally in our lives. While faith is the most important part of our spiritual lives, many people struggle with this.
It is so strange that people can believe many things in their daily life like while visiting a doctor we never check their certificates, rather we just have faith in them, when we travel on a bus or private transport, we never ask for a driver to prove his skill rather we just believe in them.
But when matters come to having faith in God, many people make many silly excuses and feel difficult. When you feel difficult to trust in God, just remember when was the last time you asked any doctor to prove their certificate and license before treatment.
If you can have faith in a sinful human, a doctor, who can take your life with the wrong medication, then why is it so difficult to trust in the loving and holy God, who wants to give us life rather than an abundance of life?.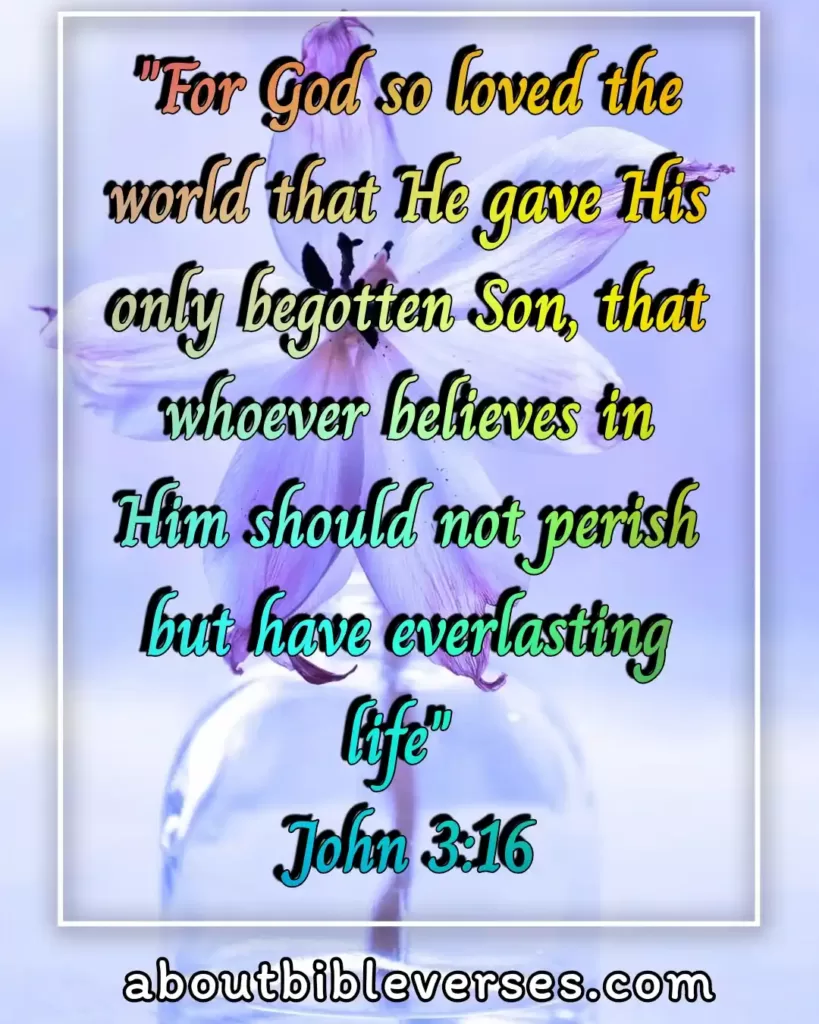 John 3:16 (KJV) "For God so loved the world, that he gave his only begotten Son, that whosoever believeth in him should not perish, but have everlasting life."
Explanation:-If one believes that Jesus is the son of God then he will gain everlasting life.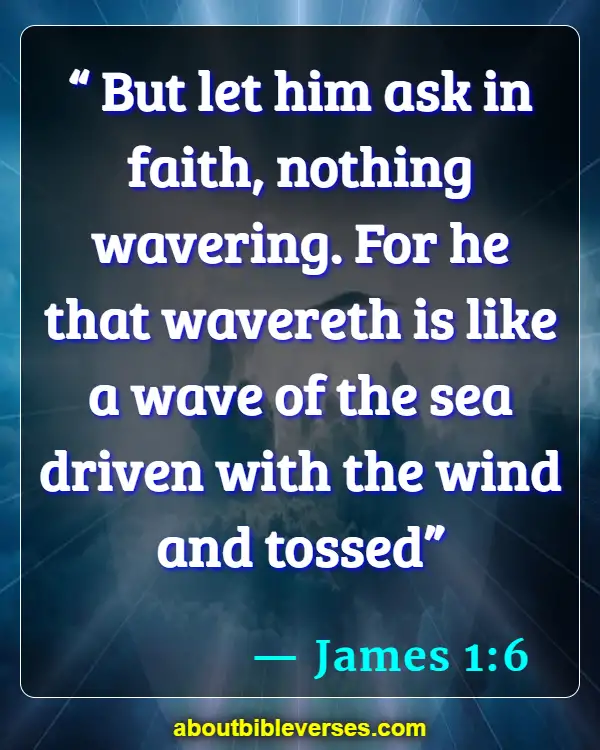 James 1:6(KJV) " But let him ask in faith, nothing wavering. For he that wavereth is like a wave of the sea driven with the wind and tossed"
Explanation:- But if you ask God, you must ask him with all confidence, without any doubt, for he who doubts is like the waves of the sea.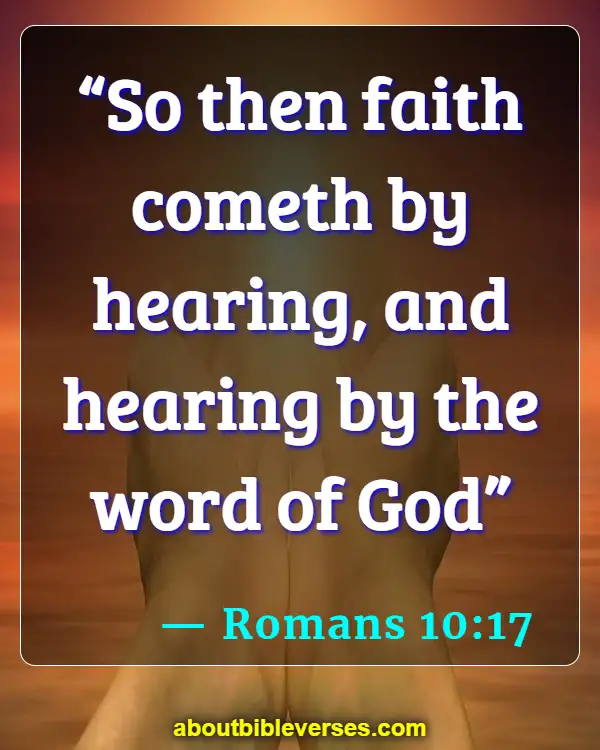 Romans 10:17(KJV)"So then faith cometh by hearing, and hearing by the word of God"
Explanation:-To extend the level of faith one must hear the word of God.
Mark 11:22-24(KJV)"22 And Jesus answering saith unto them, Have faith in God."23 For verily I say unto you, That whosoever shall say unto this mountain, Be thou removed, and be thou cast into the sea; and shall not doubt in his heart, but shall believe that those things which he saith shall come to pass; he shall have whatsoever he saith."24 Therefore I say unto you, What things soever ye desire, when ye pray, believe that ye receive them, and ye shall have them."
Explanation:-Jesus wants His disciples to have faith in Him. If one asks something in prayer then he should believe that definitely he is going to get it.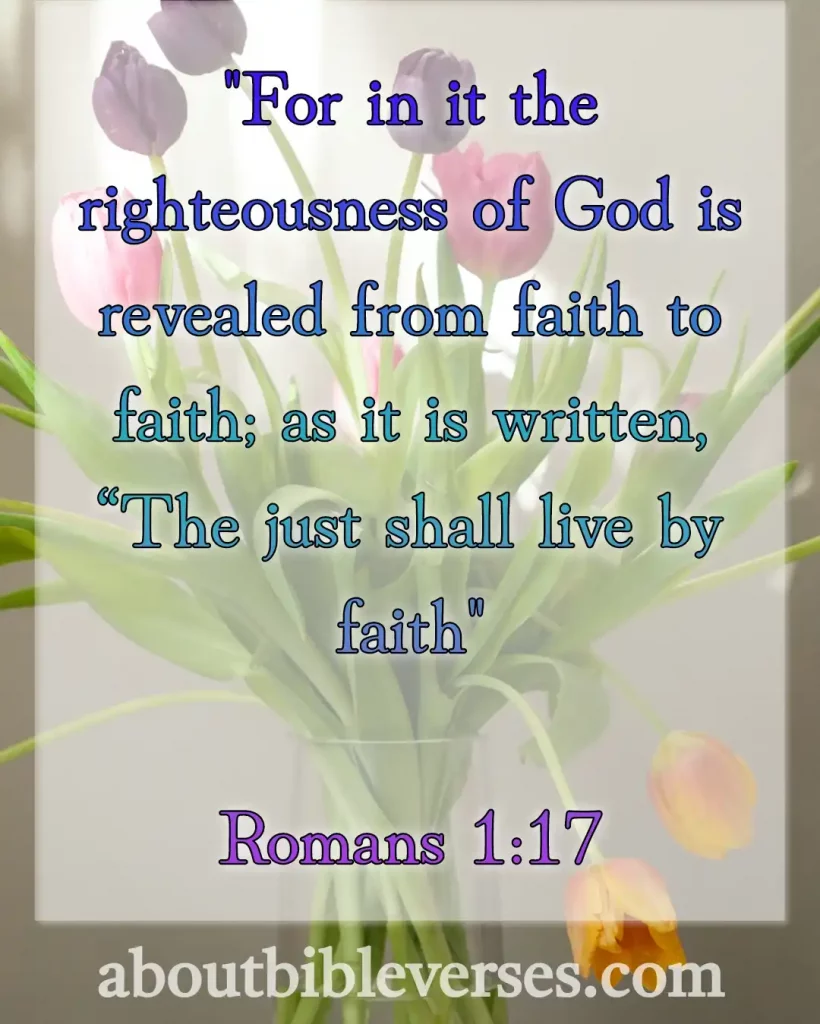 Romans 1:17(KJV) "For therein is the righteousness of God revealed from faith to faith: as it is written, The just shall live by faith"
Explanation:-A righteous person will be saved by faith in Jesus. All the great men and women in the Bible put their faith in God.
Hebrews 11:7(KJV)"By faith Noah, being warned of God of things not seen as yet, moved with fear, prepared an ark to the saving of his house; by the which he condemned the world, and became heir of the righteousness which is by faith"
Explanation:-God warned Noah about the flood and Noah prepared the ark by believing in God's commandment. That is why he was saved from the flood while the others died.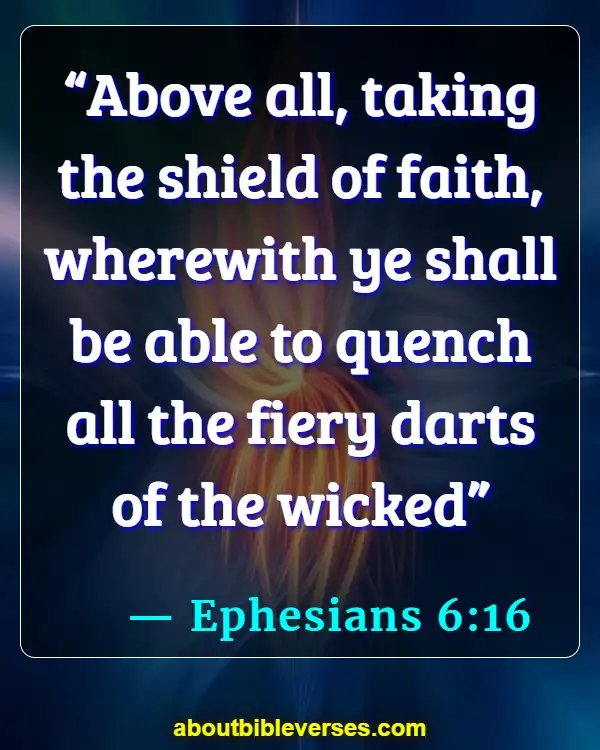 Ephesians 6:16(KJV)"Above all, taking the shield of faith, wherewith ye shall be able to quench all the fiery darts of the wicked"
Explanation:-Christian should use faith as a shield to protect themselves from the devil's plan.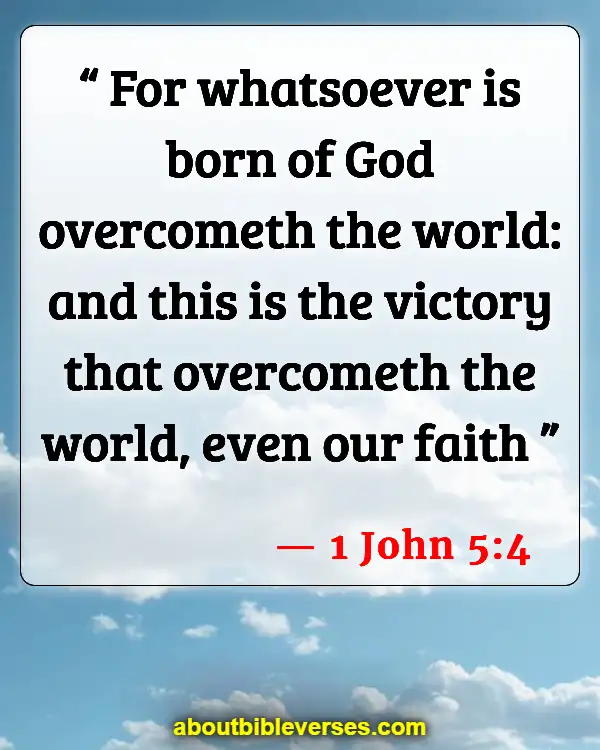 1 John 5:4(KJV)"For whatsoever is born of God overcometh the world: and this is the victory that overcometh the world, even our faith"
Explanation:-We can overcome the world by putting faith in Jesus.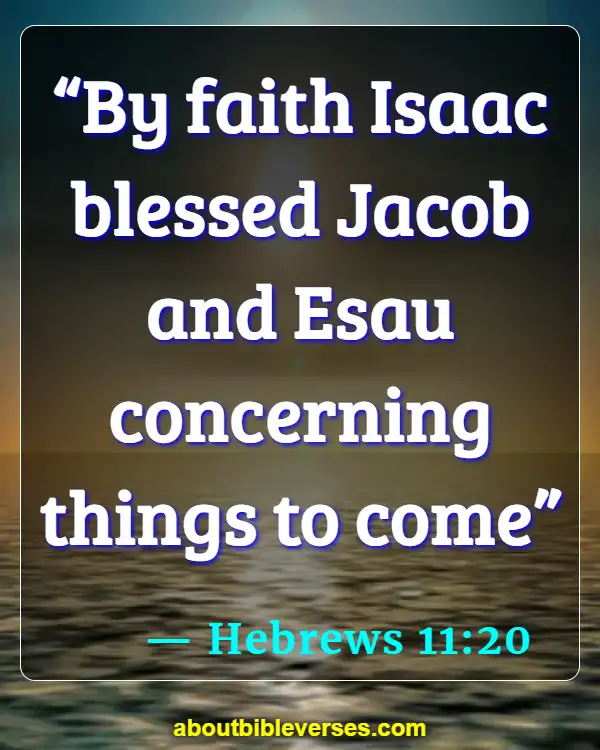 Hebrews 11:20(KJV)"By faith Isaac blessed Jacob and Esau concerning things to come"
Explanation:–Issac had faith in God which is why he could assume the things of the future and blessed Jacob and Esau.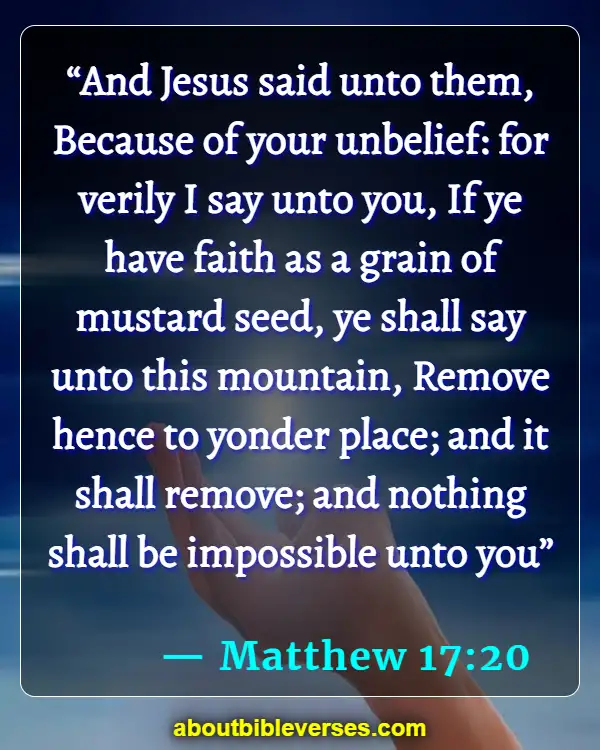 Matthew 17:20(KJV)"And Jesus said unto them, Because of your unbelief: for verily I say unto you, If ye have faith as a grain of mustard seed, ye shall say unto this mountain, Remove hence to yonder place; and it shall remove; and nothing shall be impossible unto you"
Explanation:-If we have faith as a mustard seed, the mountain can be moved from one place to another.
Matthew 21:21(KJV)"Jesus answered and said unto them, Verily I say unto you, If ye have faith, and doubt not, ye shall not only do this which is done to the fig tree, but also if ye shall say unto this mountain, Be thou removed, and be thou cast into the sea; it shall be done"
Explanation:-By the faith the fig tree died. Jesus said to his disciples if they have faith, the mountain can be cast in the sea.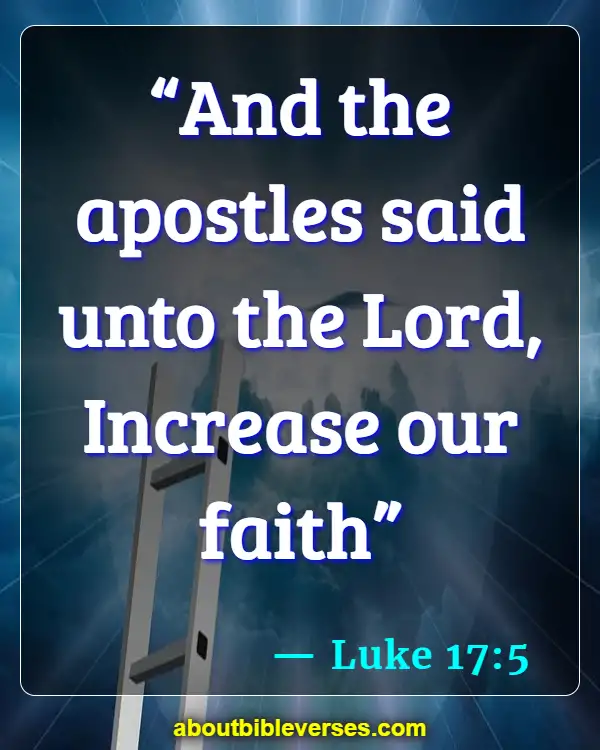 Luke 17:5(KJV)"And the apostles said unto the Lord, Increase our faith"
Explanation:-The disciples asked Jesus to increase their faith so that they can have good fellowship with him.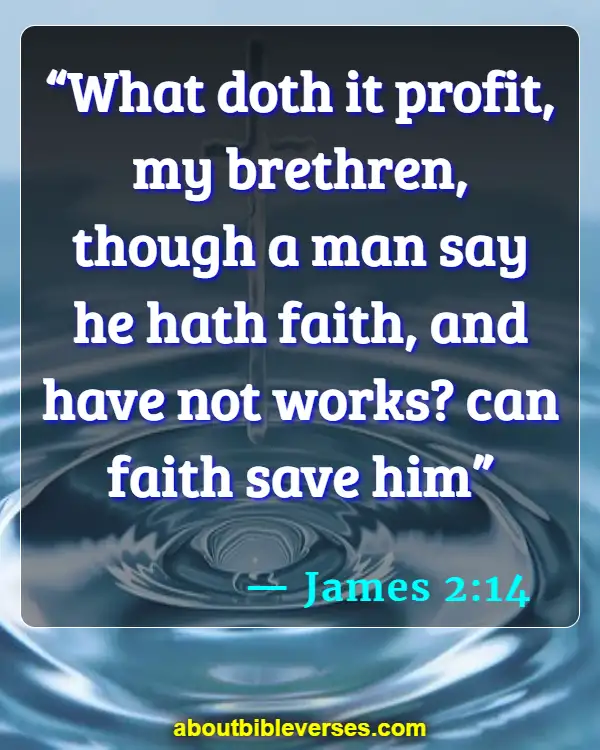 James 2:14(KJV)"What doth it profit, my brethren, though a man say he hath faith, and have not works? can faith save him"
Explanation:-If we have only faith but do not apply it in our works then faith is useless. but you do not give them the things which are needed for the body, what does it profit?"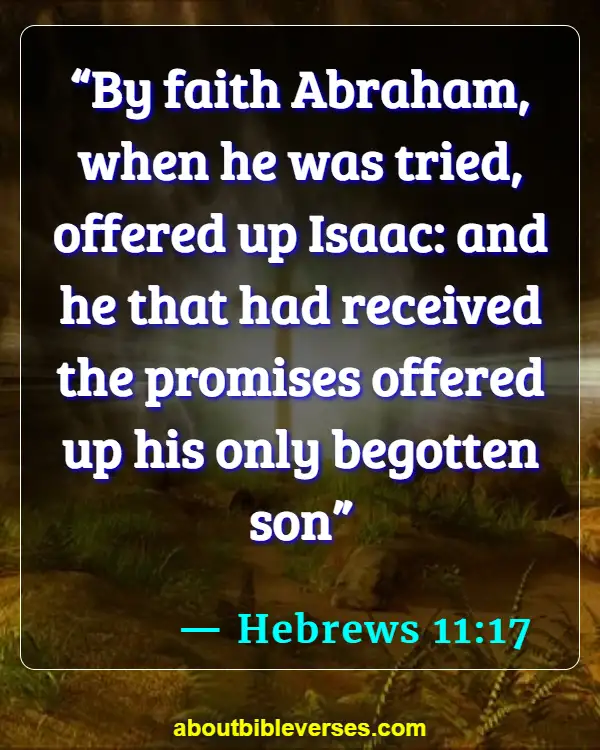 Hebrews 11:17(KJV)"By faith Abraham, when he was tried, offered up Isaac: and he that had received the promises offered up his only begotten son"
Explanation:-Abraham won the heart of the Lord by faith. Because of Abraham's faith in God, he was able to overcome all the trials.
Ephesians 2:8(KJV)"For by grace are ye saved through faith; and that not of yourselves: it is the gift of God"
Explanation:-The Salvation is the free gift of God. By His grace we are saved, putting our faith in Him.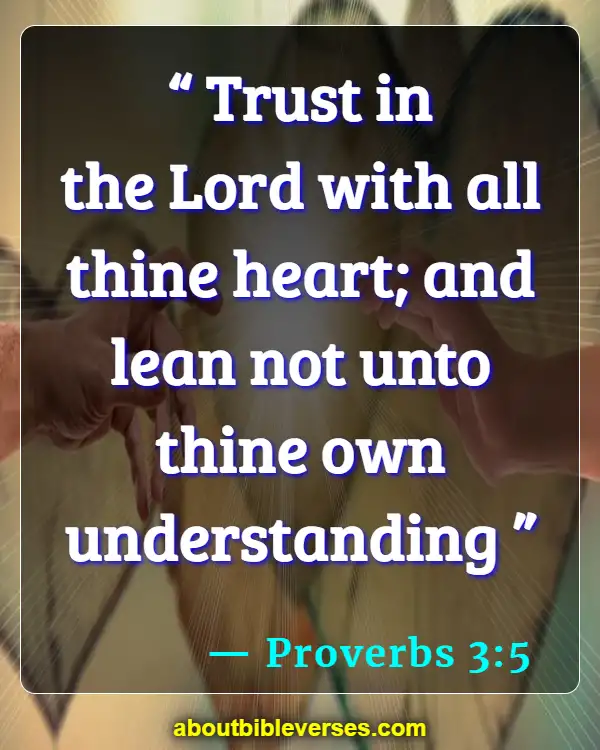 Proverbs 3:5(KJV)" Trust in the Lord with all thine heart; and lean not unto thine own understanding"
Explanation:- The scripture says to believe in the Lord with a whole heart. The doubt should not take place. Being a Christian we need to depend on the plan of God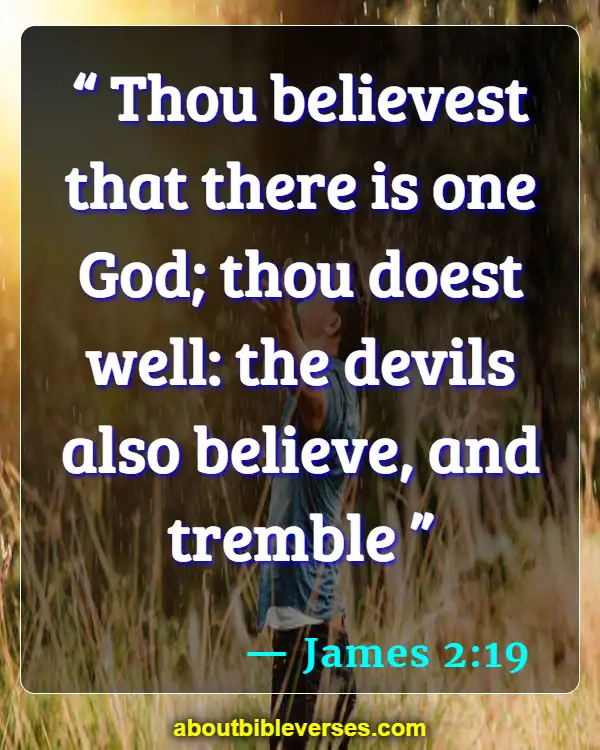 James 2:19(KJV)"Thou believest that there is one God; thou doest well: the devils also believe, and tremble"
Explanation:-There is only one God and He is Jesus. The demons also know that there is only one true living God. They also fear Him.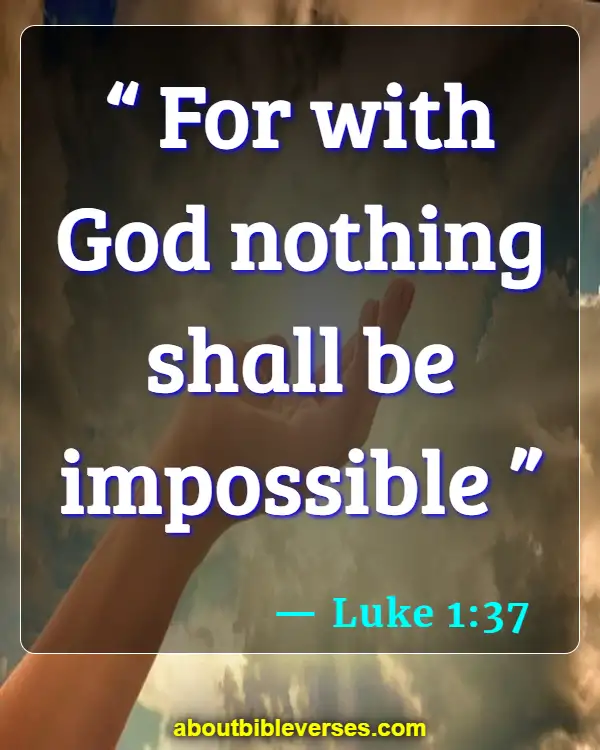 Luke 1:37(KJV)"For with God nothing shall be impossible"
Explanation:-God can do all the things. We should not measure the power of God from our human perspective. Human beings are limited in deeds but God is not like man and that is why everything is possible with Him.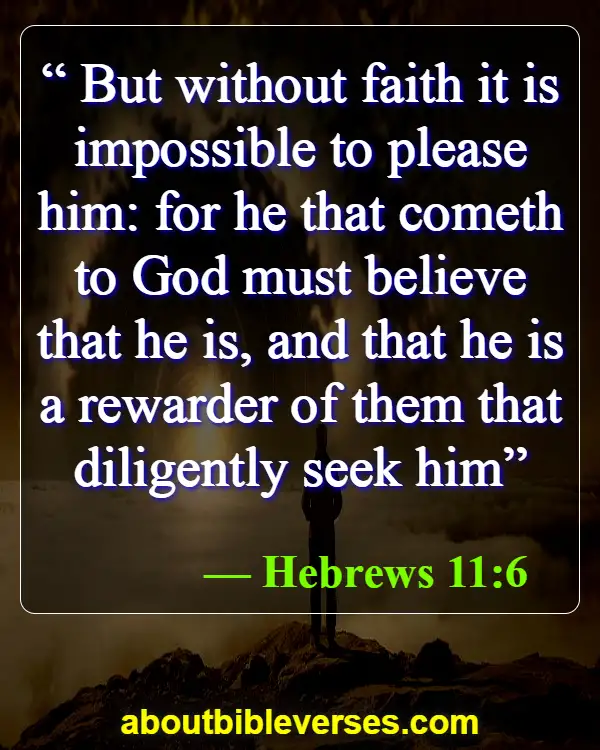 Hebrews 11:6(KJV)"But without faith it is impossible to please him: for he that cometh to God must believe that he is, and that he is a rewarder of them that diligently seek him"
Explanation:-To please God one needs to have faith in Him and he should believe that God exists. Only then God will bless him.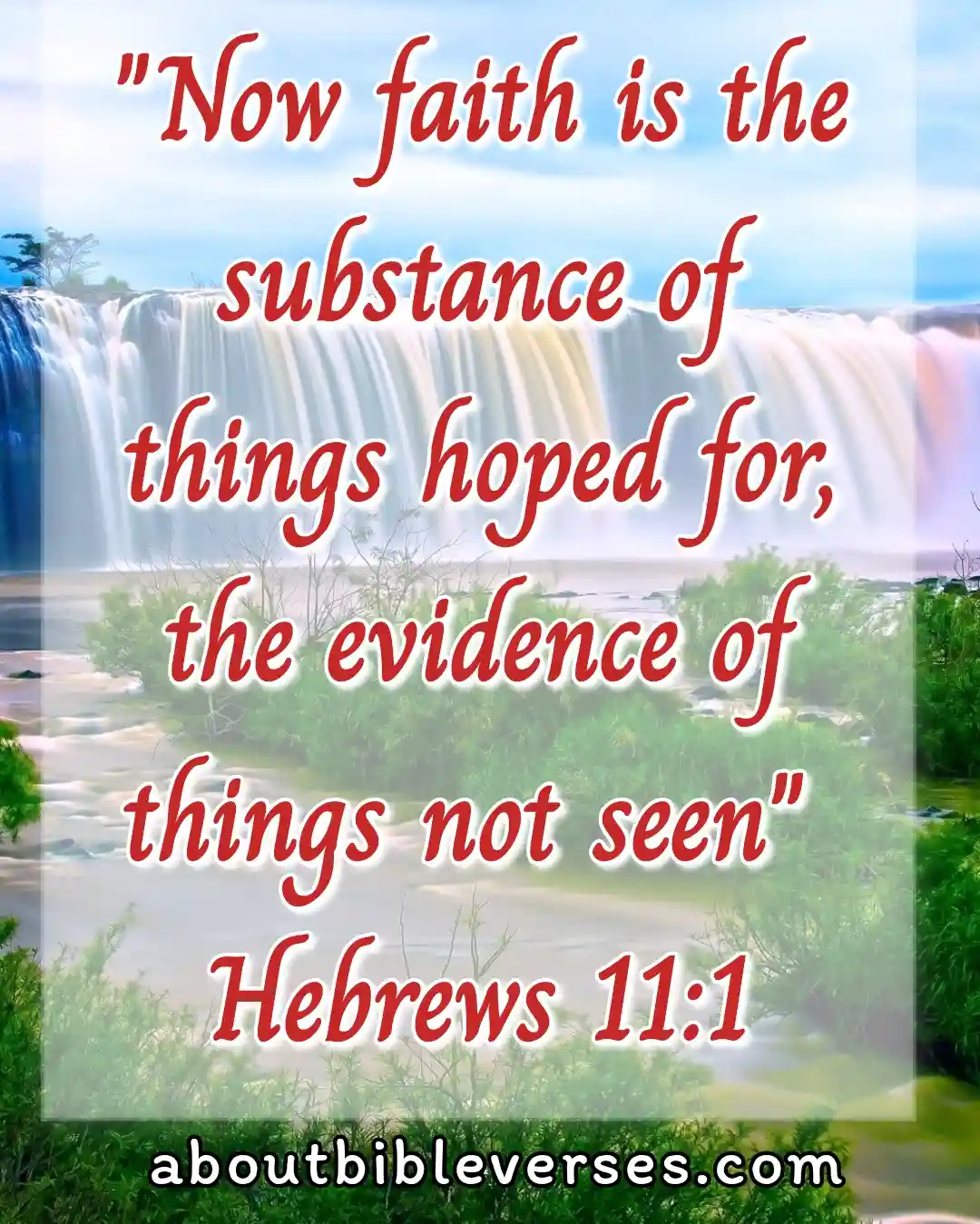 Hebrews 11:1(KJV)"Now faith is the substance of things hoped for, the evidence of things not seen"
Explanation:-By faith one can see the invisible. With faith, we can trust the promises of God that He will give us eternal life.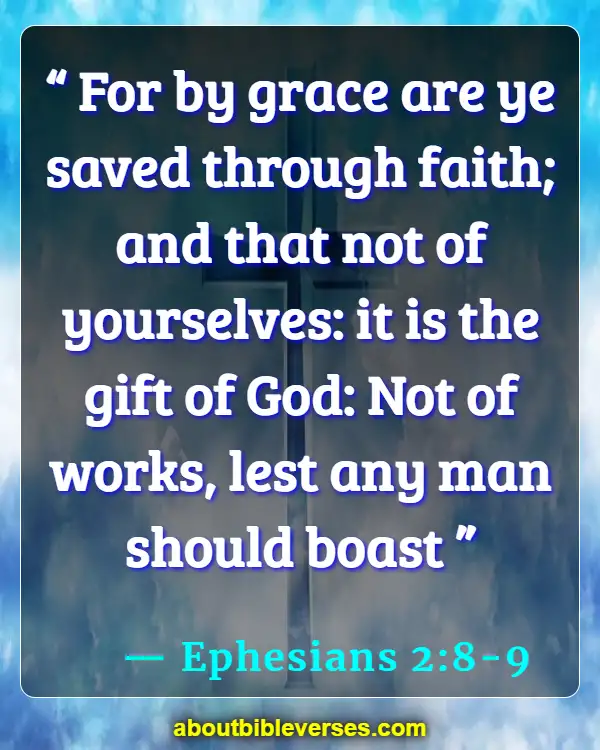 Ephesians 2:8-9(KJV)"For by grace are ye saved through faith; and that not of yourselves: it is the gift of God: Not of works, lest any man should boast"
Explanation:-We will never be saved by our righteous works. We can perform many charitable deeds but that will not lead us to heaven. We are saved by God's grace and that grace will be effective in us when we will put our faith in Him.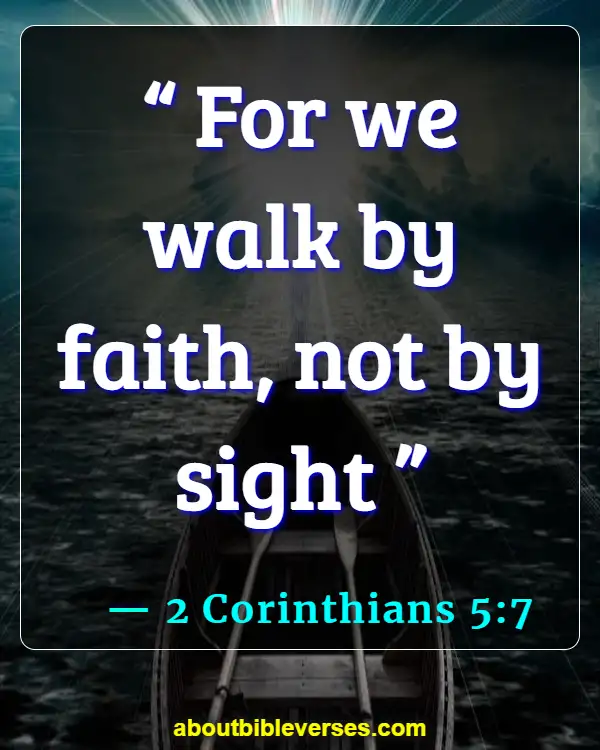 2 Corinthians 5:7(KJV)"For we walk by faith, not by sight"
Explanation:-Faith is the substance that leads our Christian life towards eternal life. We need to run the race faithfully.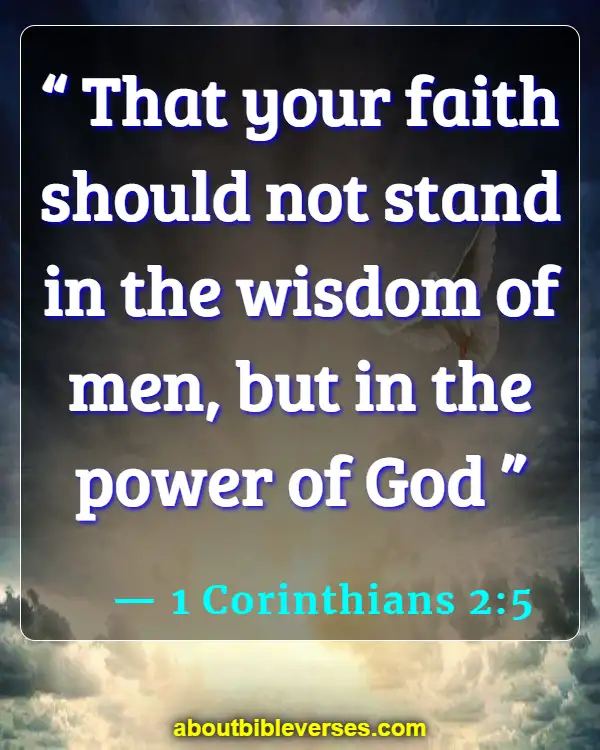 1 Corinthians 2:5(KJV)"That your faith should not stand in the wisdom of men, but in the power of God"
Explanation:-Our faith should not be based on human wisdom rather it must be dependent on God's power.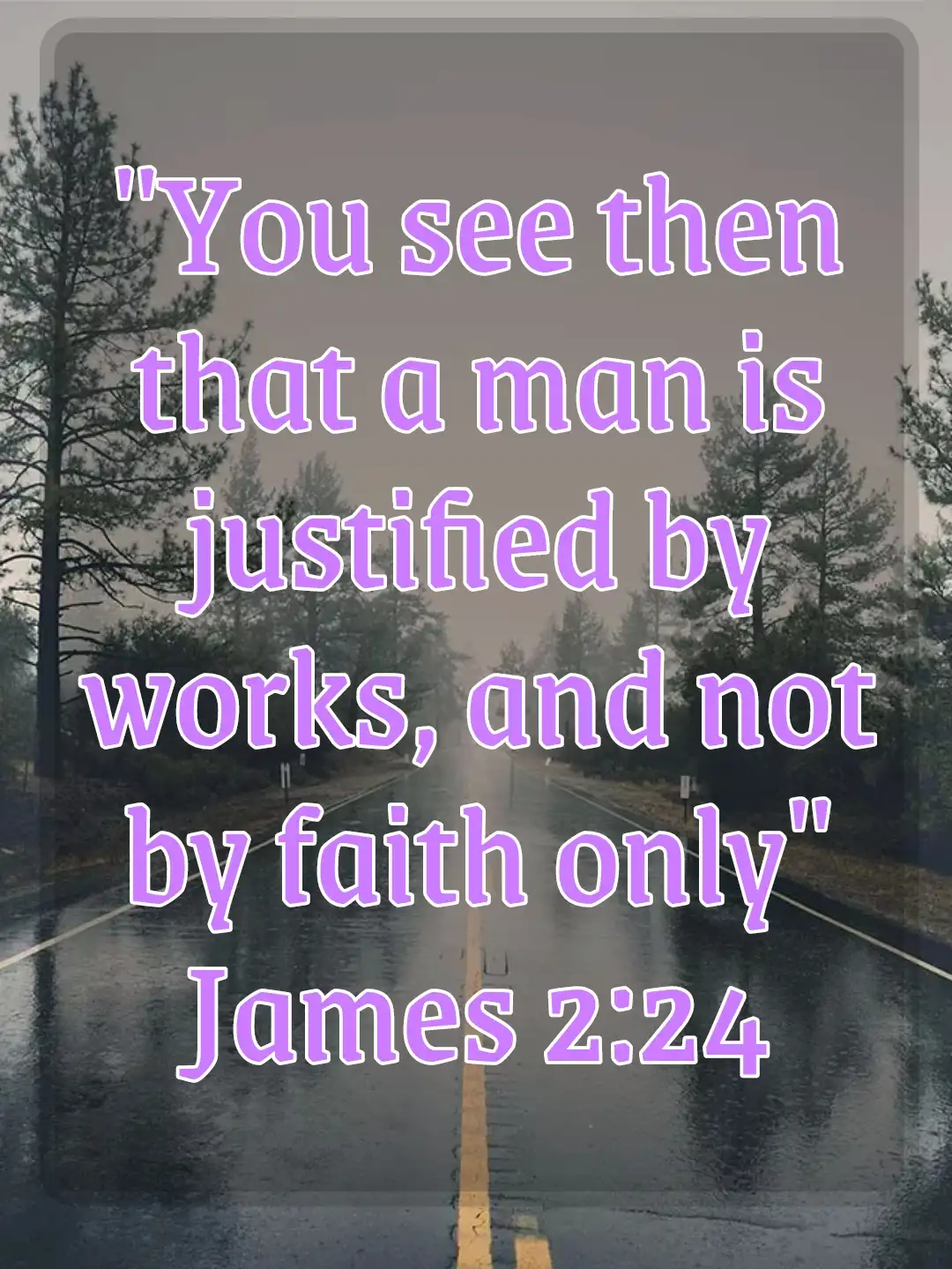 James 2:24(KJV)"Ye see then how that by works a man is justified, and not by faith only"
Explanation:-A man can be judged by his works not by his faith.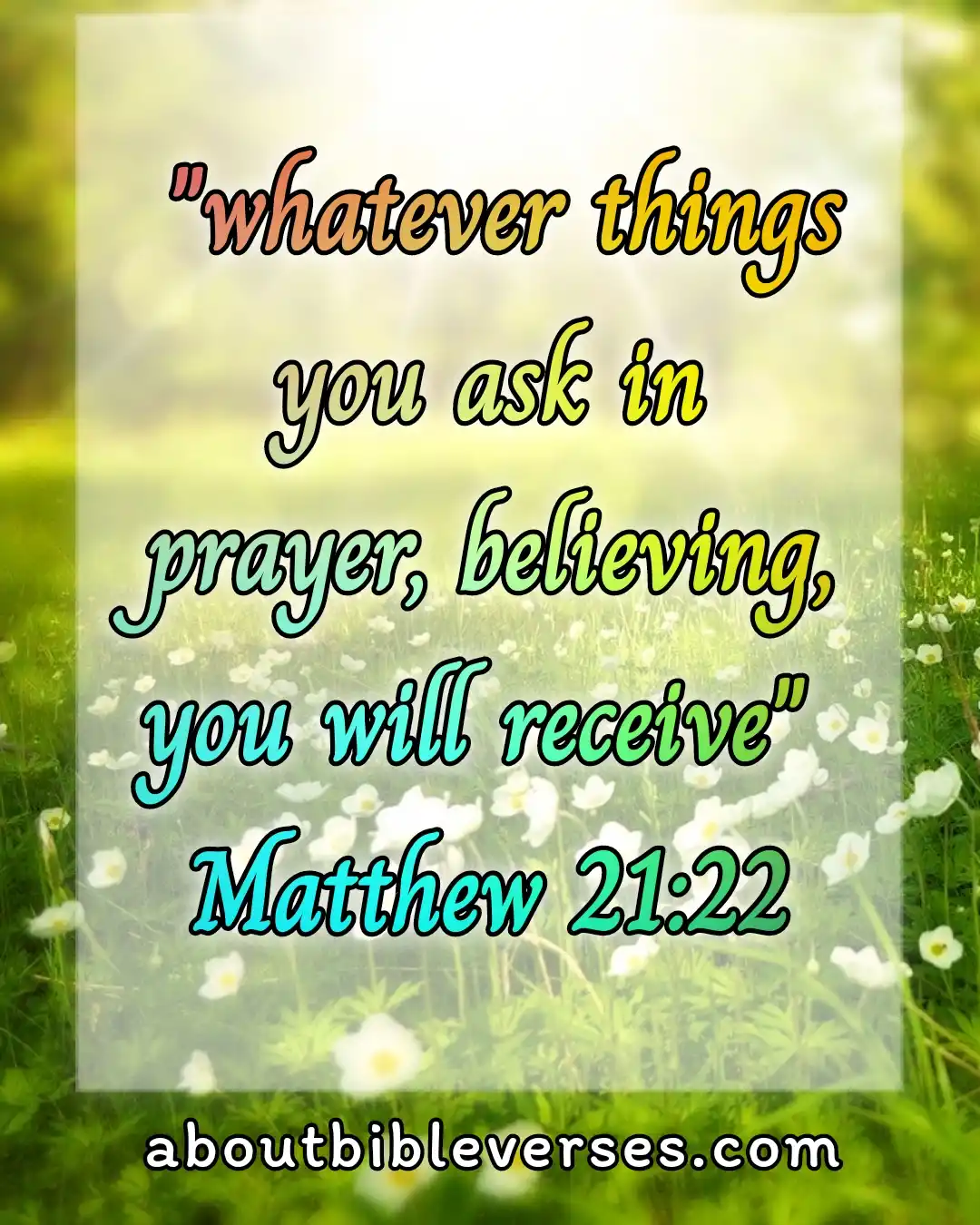 Matthew 21:22(KJV)"And all things, whatsoever ye shall ask in prayer, believing, ye shall receive"
Explanation:-God wants us to have faith in Him. If you pray something with faith that He will grant us, then He will answer our prayer.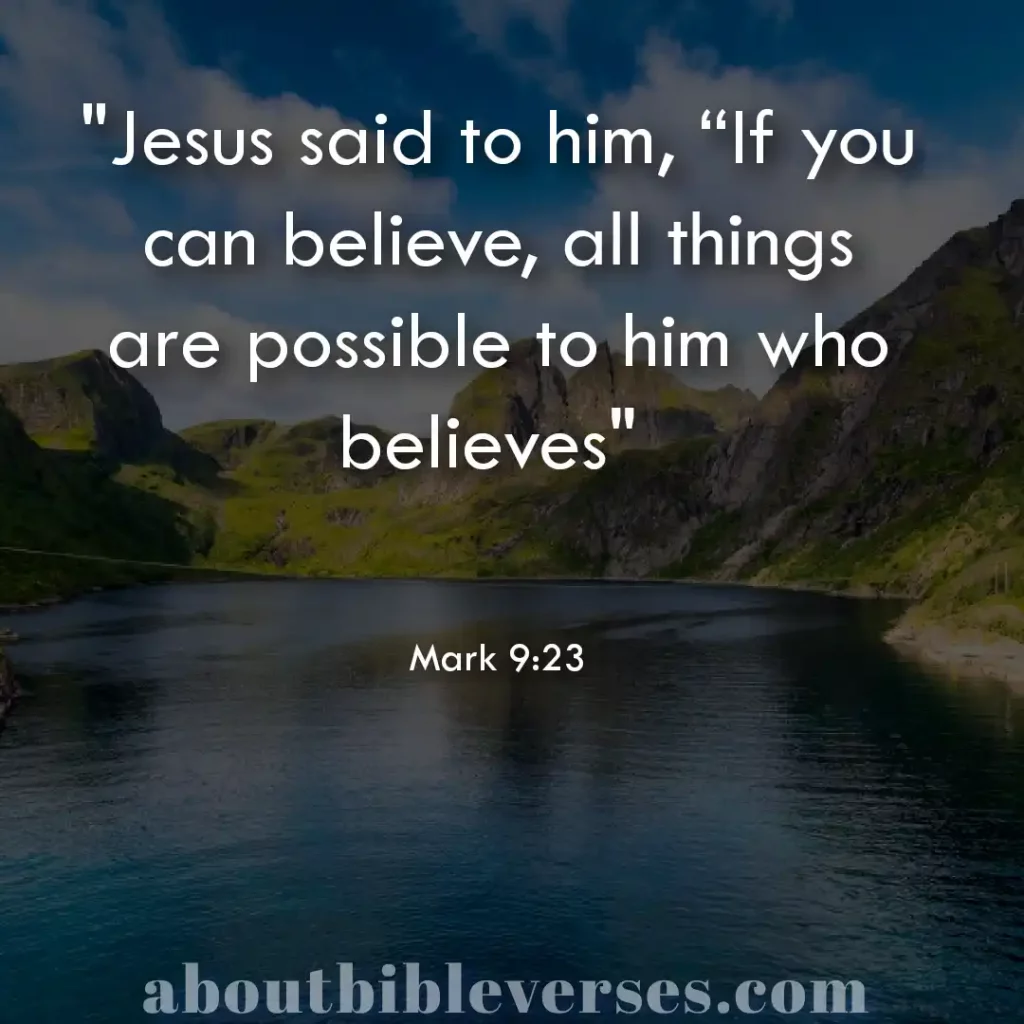 Mark 9:23(KJV)"Jesus said unto him, If thou canst believe, all things are possible to him that believeth"
Explanation:-Believing in the Lord will help us to know the power of God.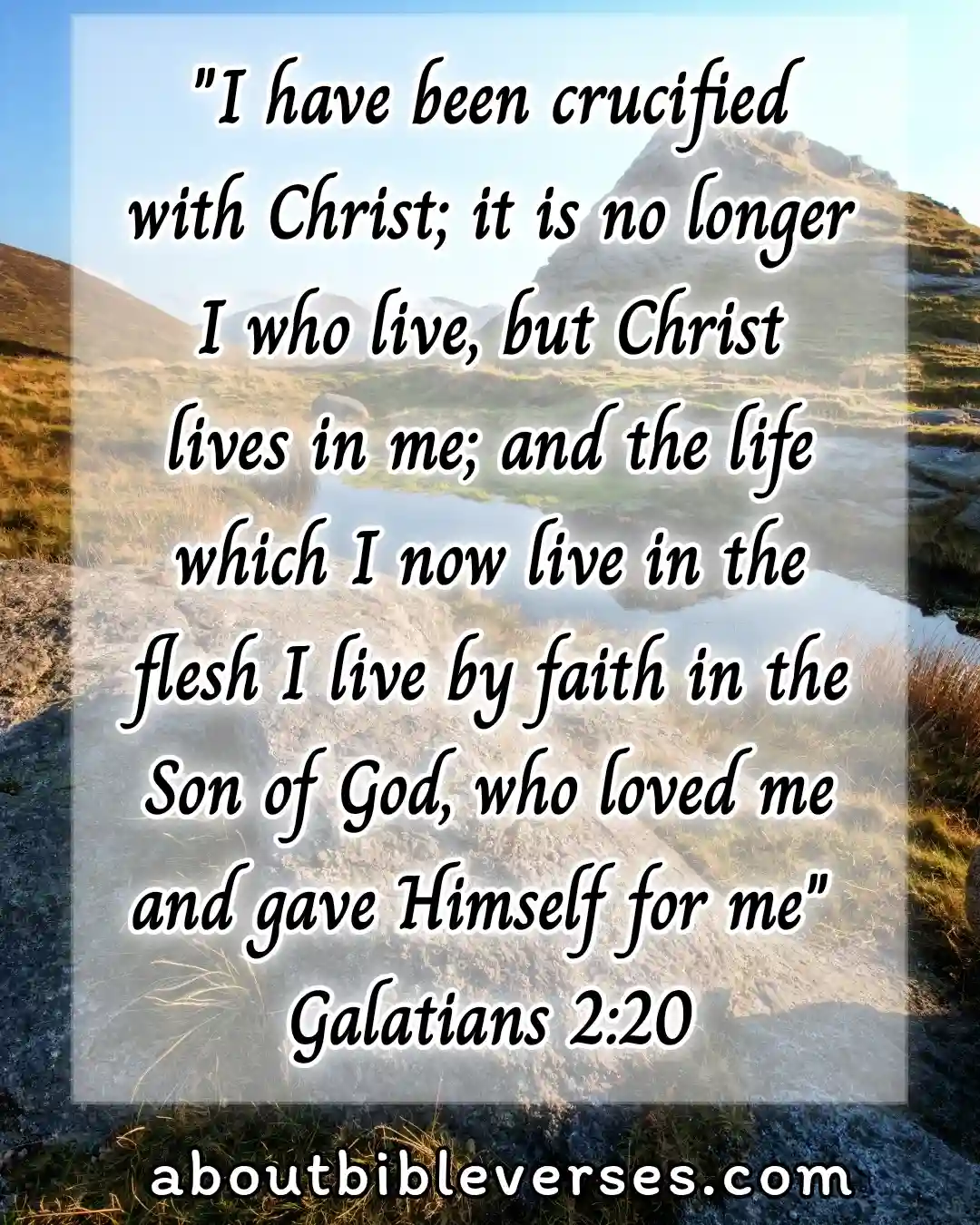 Galatians 2:20(KJV)"I am crucified with Christ: nevertheless I live; yet not I, but Christ liveth in me: and the life which I now live in the flesh I live by the faith of the Son of God, who loved me, and gave himself for me"
Explanation:-Paul said he was crucified with Jesus and Christ lived in him. He is living his fleshly life by faith in Jesus.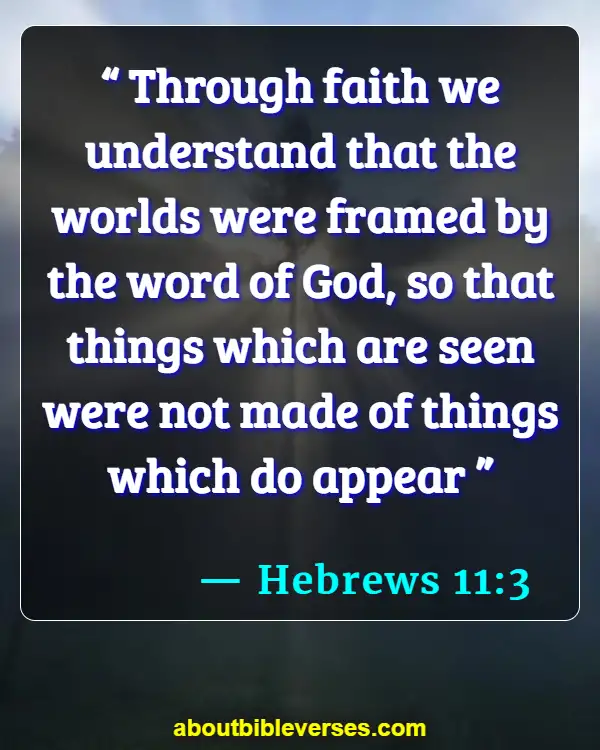 Hebrews 11:3(KJV)"Through faith we understand that the worlds were framed by the word of God, so that things which are seen were not made of things which do appear"
Explanation:-We believe that the world was created by God and we believe it by faith. All the natural things which are visible were created by an invisible God.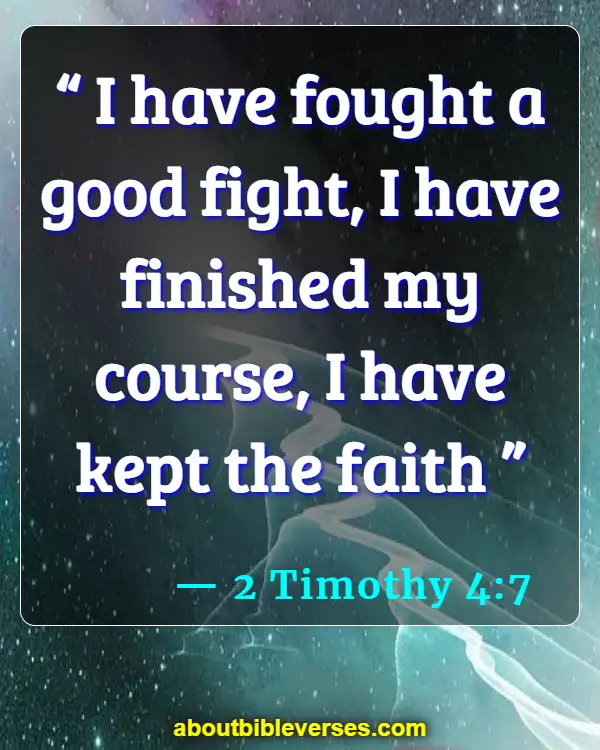 2 Timothy 4:7(KJV)"I have fought a good fight, I have finished my course, I have kept the faith"
Explanation:-Here Paul said he finished the race as a good fighter keeping faith in Jesus.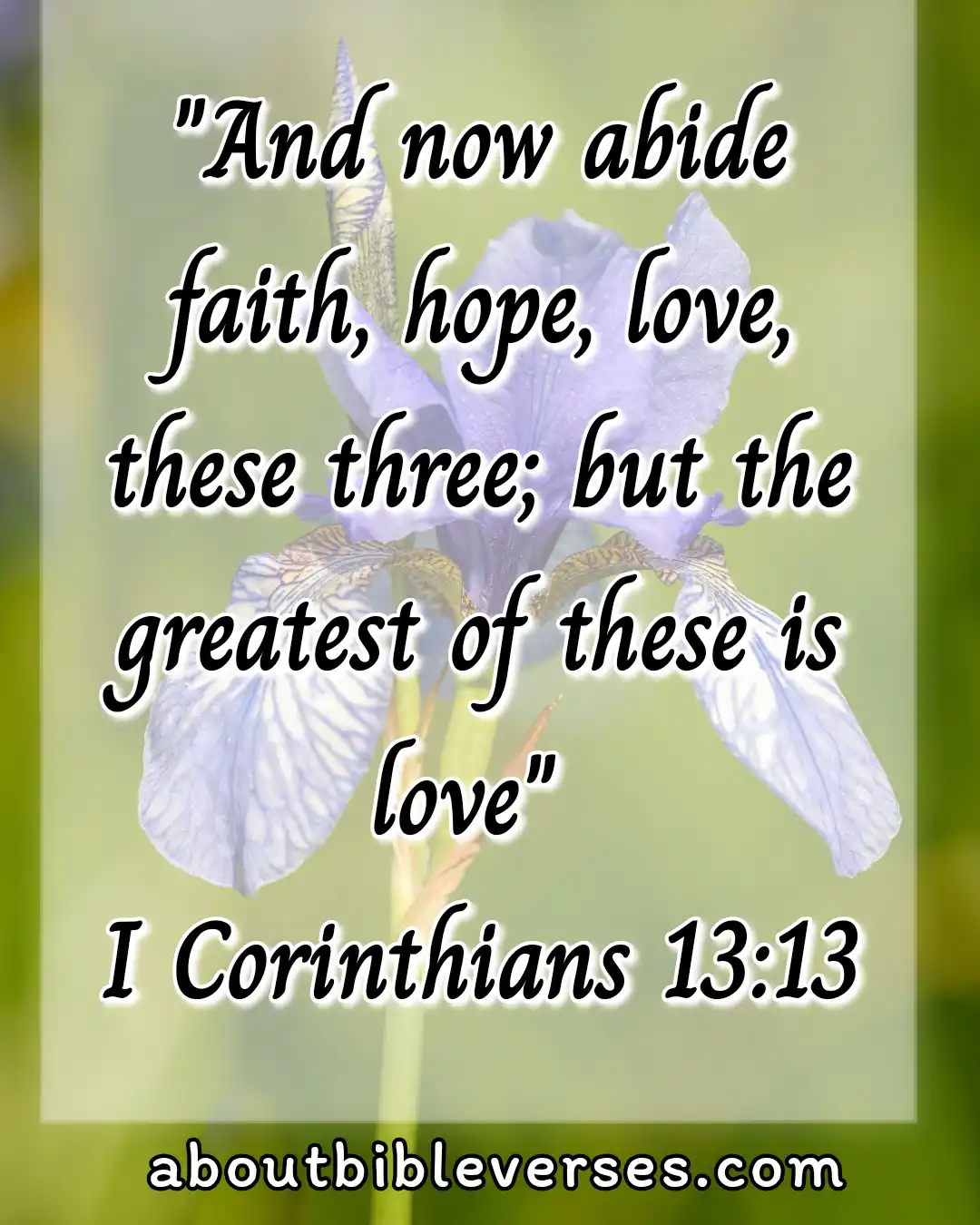 1 Corinthians 13:13(KJV)"And now abideth faith, hope, charity, these three; but the greatest of these is charity"
Explanation:-We should abide by faith, hope, and love but out their love is greatest.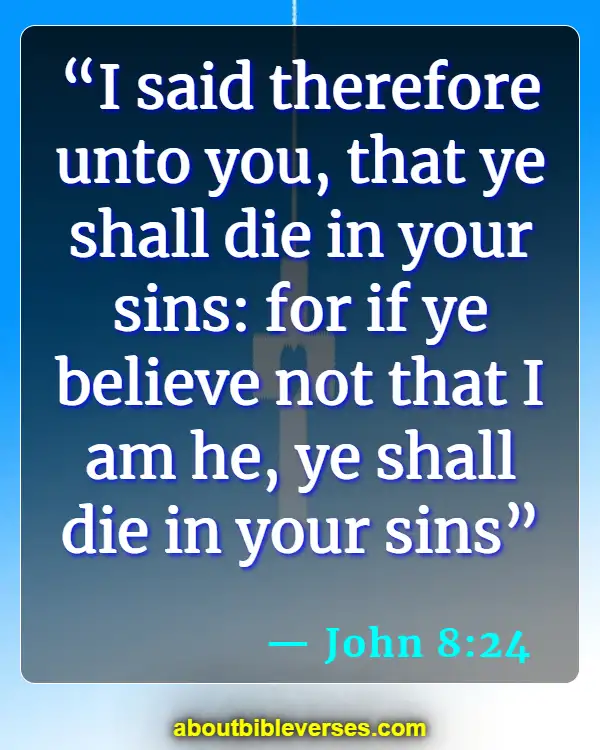 John 8:24(KJV)"I said therefore unto you, that ye shall die in your sins: for if ye believe not that I am he, ye shall die in your sins"
Explanation:-If we do not believe that Jesus is the Father incarnate then we will die.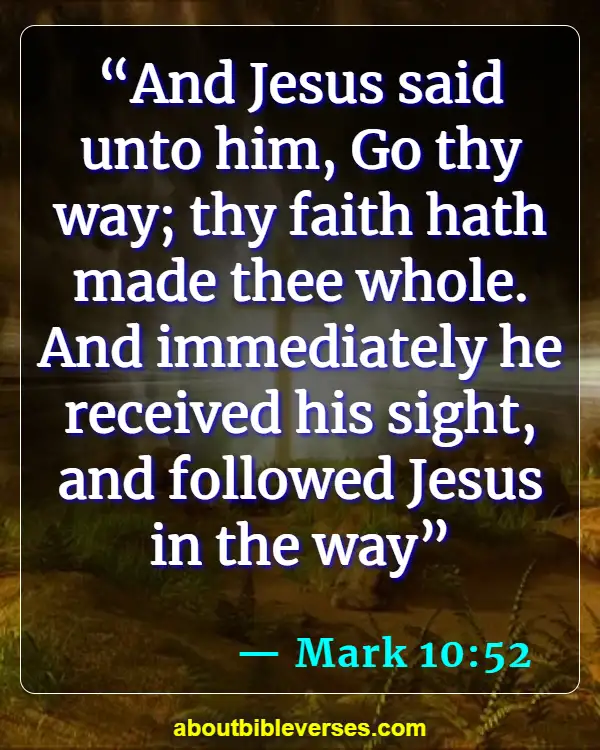 Mark 10:52(KJV)"And Jesus said unto him, Go thy way; thy faith hath made thee whole. And immediately he received his sight, and followed Jesus in the way"
Explanation:-The blind man was healed by his faith in Jesus. He believed that only Jesus can heal him from his deplorable situation.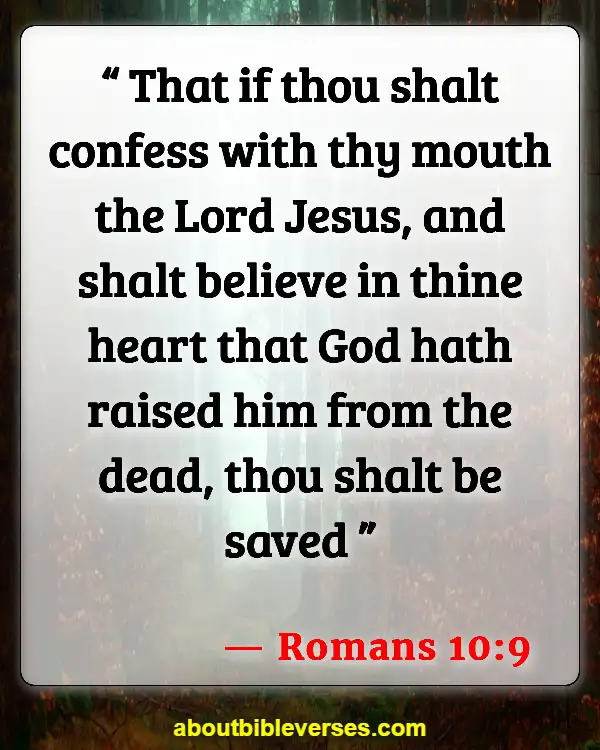 Romans 10:9(KJV)"That if thou shalt confess with thy mouth the Lord Jesus, and shalt believe in thine heart that God hath raised him from the dead, thou shalt be saved"
Explanation:-To get Salvation we need to confess with our mouths that Jesus is the only living God. We need to also believe in our hearts that He died for our sake.