Hello dear friends, welcome to our site in the name of Jesus Christ. Today we will look at the Bible Scriptures About Faith In Hard Times In KJV. If you like today's post then definitely comment and share.
The Bible is a complete book that helps Christians to grow. In our trials and hardships, the verses on Faith in Hard Times are very important for our encouragement.
There is no human being living on this Earth who never faced hard times. When you face hard times, remember that all the men of God also have walked on this same street of hard times.
Many times hard times may bring worry and anxiety in you, but just remember where Jesus or his disciple ever lived a life of fear and anxiety. If they did not, why should we?
We get anxious because we see things through human eyes and understanding. But when we will start seeing through the eyes of God, we will find that all those things actually were leading us towards betterment if we were walking in the footsteps of Jesus.
But if our lives are sinful and against nature and the command of God then this hard time can be a punishment to discipline us, just like our earthly father disciplines us. All this discipline actually aims to draw us close to God.
The Lord says that he thinks for us, so we should not worry about our hardships. The word of God tells us that the Lord will never give us such burdens which we will not be able to carry. He knows our abilities and according to that he tests us. We need to stand firm upon him in times of hardship to experience the mighty touch of Jesus.
Dear friends now let's see the Bible scriptures below that talk about Faith In Hard Times.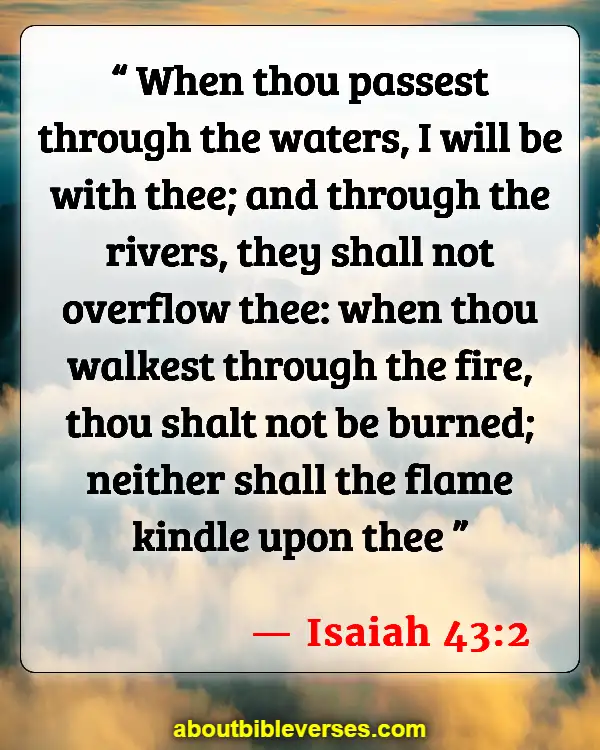 Isaiah 43:2(KJV)"When thou passest through the waters, I will be with thee; and through the rivers, they shall not overflow thee: when thou walkest through the fire, thou shalt not be burned; neither shall the flame kindle upon thee"
Explanation:- Israel was a chosen nation by God but so many times they left God. but the Lord forgives them every time because he loves them. Here,  the Lord said that he will provide them with everything and he will protect them with all the things that they need. He will be their protector and at the same time, he will be their provider.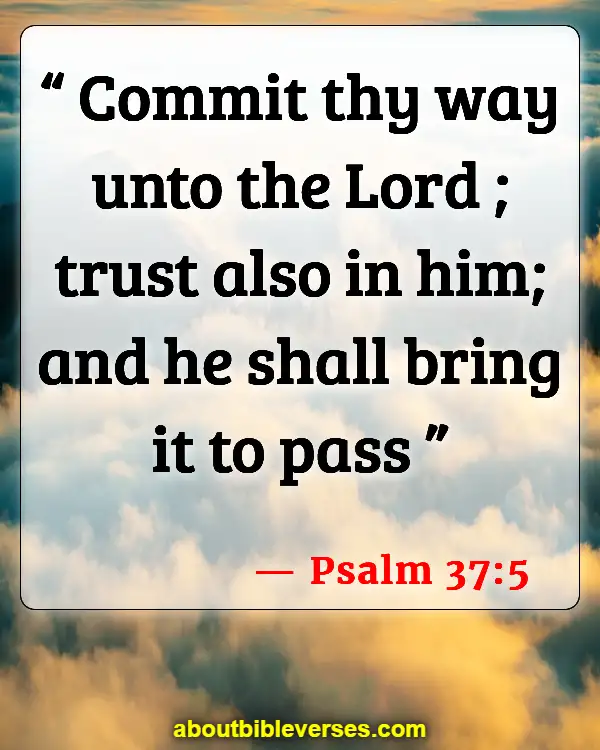 Psalm 37:5(KJV)"Commit thy way unto the Lord; trust also in him; and he shall bring it to pass"
Explanation:- In our life sometimes we will have to go through trials and if we do not allow God in our life we will face very difficulty to overcome that situations. But the lot said that if we trust him and let him know the problems that we are facing then he will deliver us from the problems.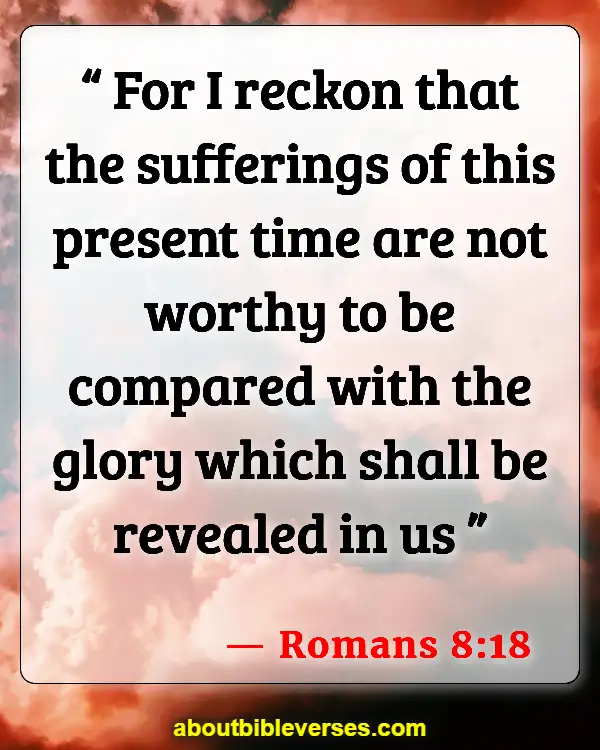 Romans 8:18(KJV)"For I reckon that the sufferings of this present time are not worthy to be compared with the glory which shall be revealed in us"
Explanation:- You might ask a question if there is a God then why we are suffering in this world? To get the answer we have to look at the word of God. Because the Bible tells us that though we are suffering today one day we will be resurrected and we will live with the Lord in heaven forever.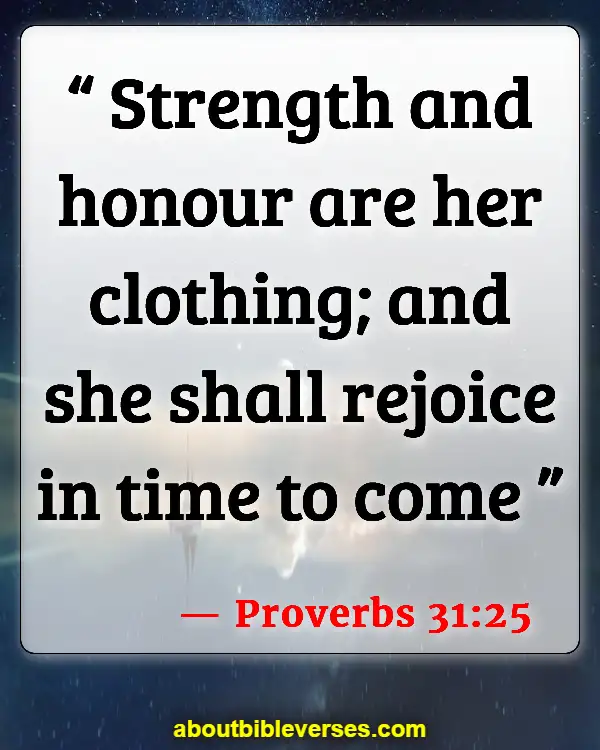 Proverbs 31:25(KJV)"Strength and honour are her clothing; and she shall rejoice in time to come"
Explanation:- The book of Proverbs is given to us so that we can gain wisdom from the Lord. Here, the verse says that wisdom has strength and honor. so to get strength and honor we have to obtain heavenly wisdom from the Lord. If you walk in God's wisdom then you will be righteous men in the sight of the Lord.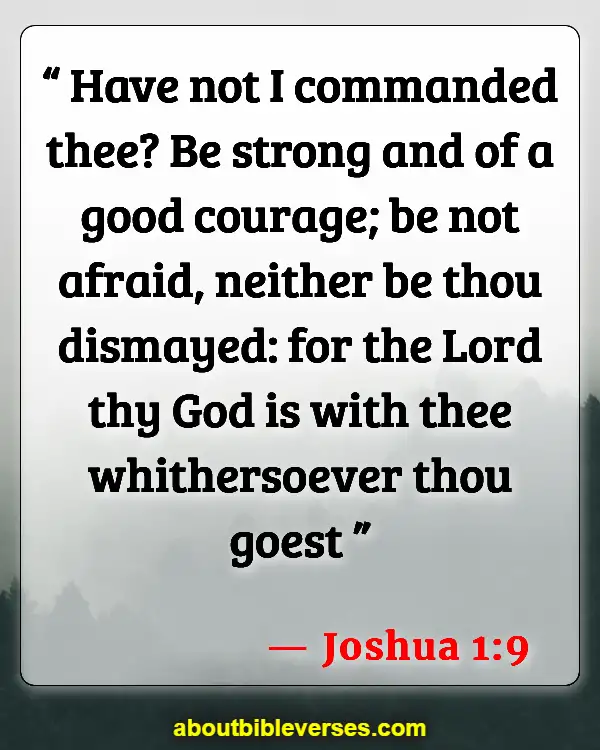 Joshua 1:9(KJV)"Have not I commanded thee? Be strong and of a good courage; be not afraid, neither be thou dismayed: for the Lord thy God is with thee whithersoever thou goest"
Explanation:- After the death of Moses the Lord prepared Joshua to lead the Israelites into the promised land. Butt Joshua found himself weak so he was tense. But the Lord comforted him that He will be with him and guide him where he will lead him.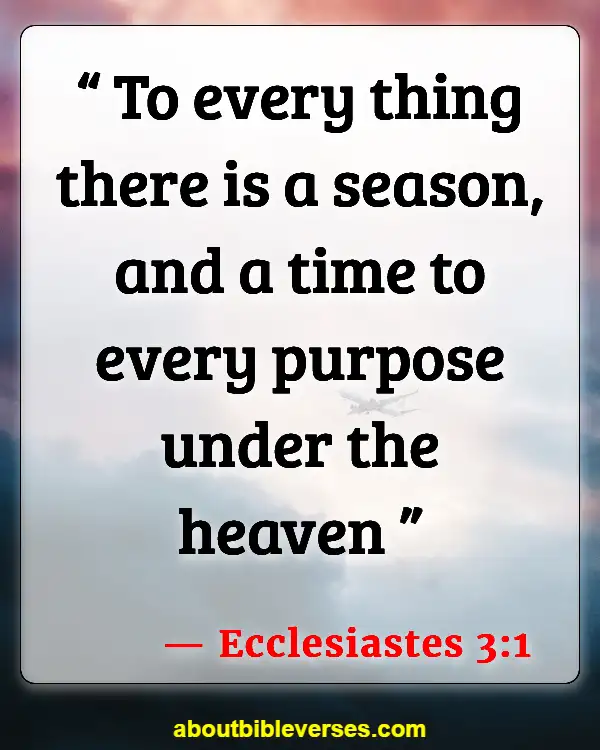 Ecclesiastes 3:1(KJV)"To every thing there is a season, and a time to every purpose under the heaven"
Explanation:- God knows everything and everything in his control. So we must depend on him and we have to be patient because God never fails to fulfill his promises. As we all know that  God is omniscient so he knows the future and he will bring everything to the right time. We do not know what will happen tomorrow but our future is in God's hands.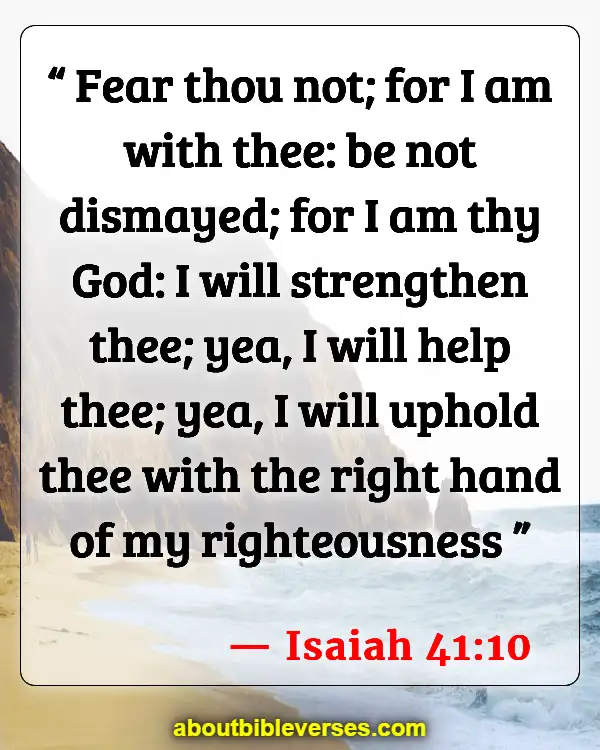 Isaiah 41:10(KJV)"Fear thou not; for I am with thee: be not dismayed; for I am thy God: I will strengthen thee; yea, I will help thee; yea, I will uphold thee with the right hand of my righteousness"
Explanation:- The Lord said that we should not fear because he is with us. Sometimes we might feel that we are weak but we need to remember that we have a powerful God who can defeat all our enemies. The Lord has promised that he will protect us and at the same time he will deliver us by his mighty hand.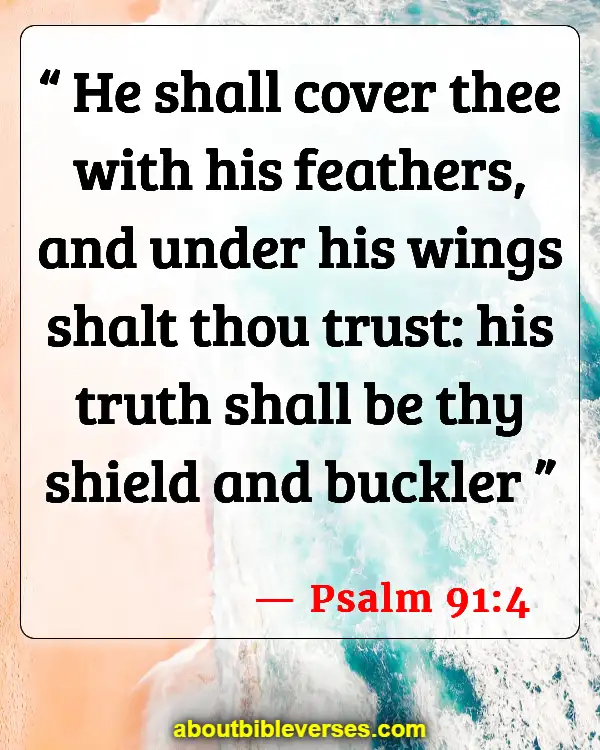 Psalm 91:4(KJV)" He shall cover thee with his feathers, and under his wings shalt thou trust: his truth shall be thy shield and buckler"
Explanation:- When we trust the Lord and walk with him, he guards us against all of our enemies.  We have to believe in him because he is trustworthy. If you believe him and walk in his commandments then definitely we will overcome all our trials and hardships.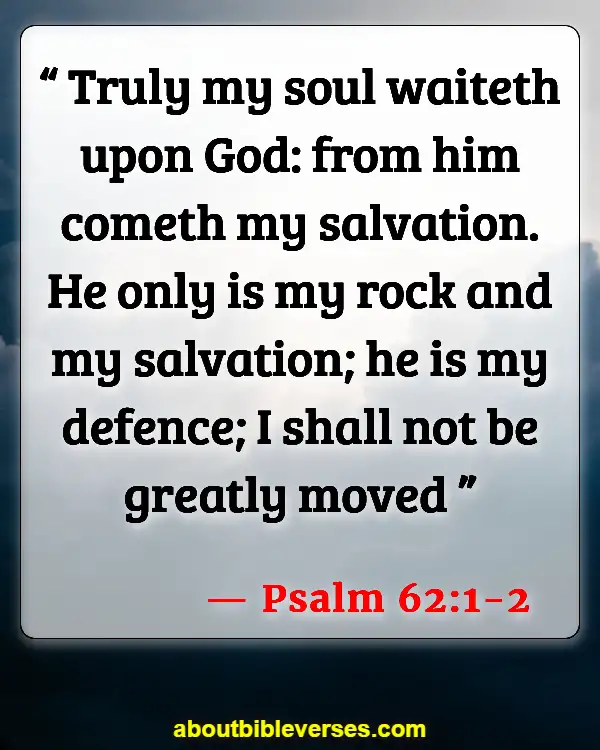 Psalm 62:1-2(KJV)"Truly my soul waiteth upon God: from him cometh my salvation. He only is my rock and my salvation; he is my defence; I shall not be greatly moved"
Explanation:- We need to stand upon the words of the Lord to get salvation. No one can rescue us from the wrath of God. He is a mighty God and he gave his life on the cross to deliver us from the power of Satan. Being a follower of Jesus Christ, we have to depend on him alone because he has purchased us with his precious blood.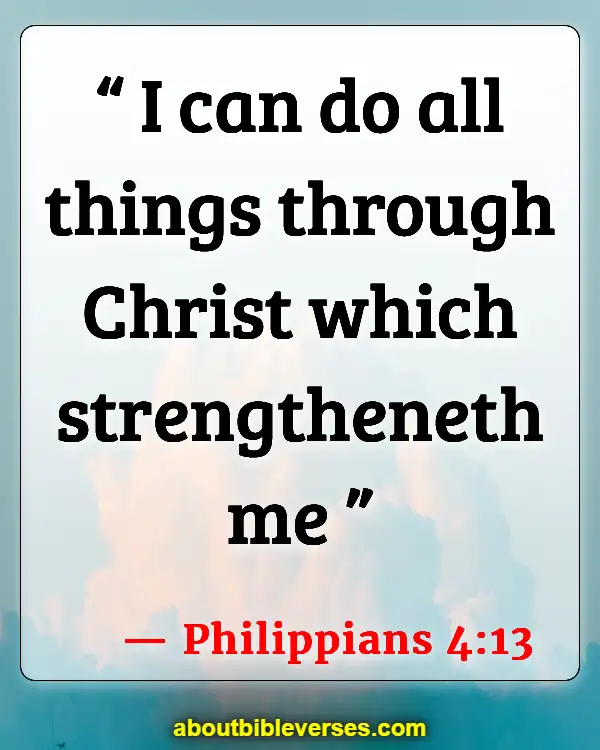 Philippians 4:13(KJV)"I can do all things through Christ which strengtheneth me"
Explanation:- Here Paul said that he can do everything through Jesus because he gets strength from him. If we closely look at Paul's life we will experience that the Lord has changed him from a persecutor to a Preacher.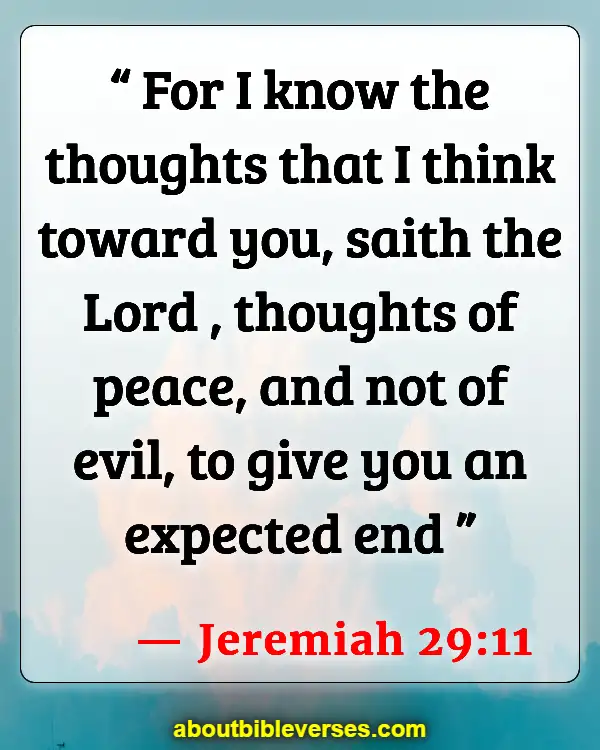 Jeremiah 29:11(KJV)" For I know the thoughts that I think toward you, saith the Lord, thoughts of peace, and not of evil, to give you an expected end"
Explanation:- The Lord says that he created this universe with a purpose and he also made a plan for each of us. When we surrender our lives before him he starts to control us. The Bible says that all of the plans are best for us.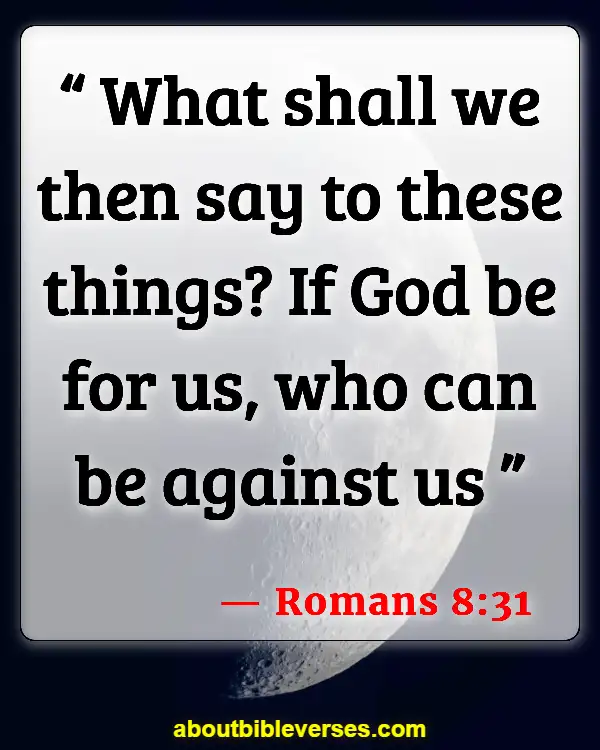 Romans 8:31(KJV)"What shall we then say to these things? If God be for us, who can be against us?"
Explanation:- As long as we will live by the world, no one will persecute us but when we will decide to turn back from that to live in Christ we will have many problems in our life. We will get persecutions by our society and even sometimes by our dear ones. But the word of God tells us that if the Lord is with us we should not fear anyone.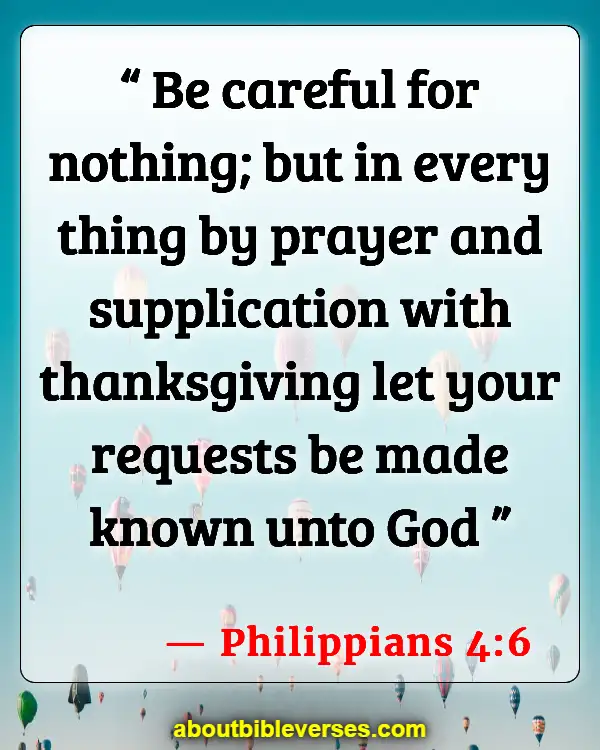 Philippians 4:6(KJV)"Be careful for nothing; but in every thing by prayer and supplication with thanksgiving let your requests be made known unto God"
Explanation:- As we are living on this earth we will have so many problems and we have to go through trials. If we discuss our problems with others it will not help us. But we have to bring everything into God by prayer and when he will live with us we will overcome all our trials.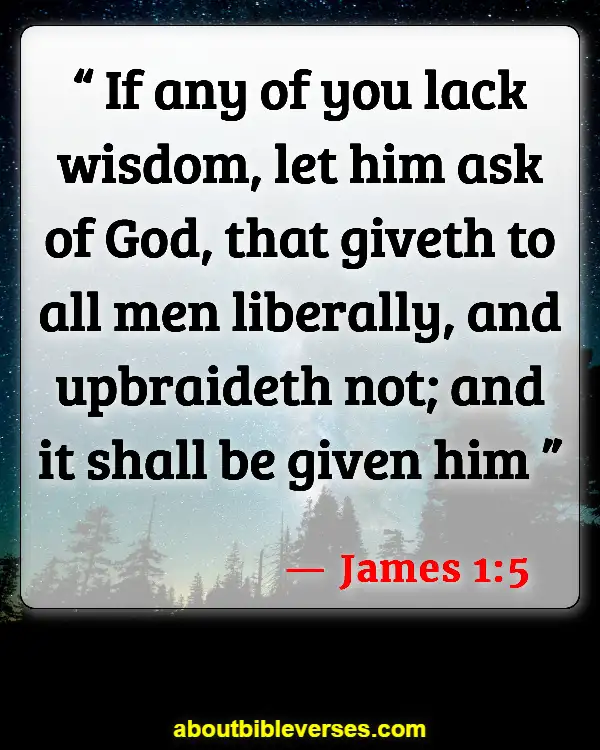 James 1:5(KJV)" If any of you lack wisdom, let him ask of God, that giveth to all men liberally, and upbraideth not; and it shall be given him"
Explanation:-To live on the sinful earth we all need heavenly wisdom. The word of God tells us that if we seek wisdom from the Lord he will give us. Sometimes we are so busy with our work that we forget to pray. We should always give our time in prayer to God so that we can get his blessings.