If you have never known or misunderstood Jesus, this is the good news for you today. And today's gospel will change your life. This gospel changed my life. If the gospel had not come to me, Satan, the ruler of this world, would have kept me in the dark, but I thank God that he has given me his gospel. In the same way, we are bringing this good news to you. If you believe and accept this good news then God will change your life and you can come out of the dark world.
Bible Verses About Spreading The Gospel
God was manifested  on this earth in the name of Jesus, according to His plan and promise
John 1:1,14 "In the beginning was the Word, and the Word was with God, and the Word was God And the Word was made flesh, and dwelt among us, (and we beheld his glory, the glory as of the only begotten of the Father,) full of grace and truth"
Matthew 1:21 "She will bear a son, and you shall call his name Jesus, for he will save his people from their sins"
Matthew 1:22-23 "All this took place to fulfill what the Lord had spoken by the prophet: Behold, the virgin shall conceive and bear a son, and they shall call his name Immanuel"
Jesus had all the divine power in him, yet he lived a normal life
Colossians 2:9 "For in him the whole fullness of deity dwells bodily"
Philippians 2:6 "who, though he was in the form of God, did not count equality with God a thing to be grasped"
Jesus forgave the sins of the people on this earth and performed many miracles
Matthew 9:6-8 "6 But that you may know that the Son of Man has authority on earth to forgive sins"—he then said to the paralytic—"Rise, pick up your bed and go home." 7 And he rose and went home. 8 When the crowds saw it, they were afraid, and they glorified God, who had given such authority to men"
Luke 7:48-50 "48 And he said to her, "Your sins are forgiven." 49 Then those who were at table with him began to say among themselves, "Who is this, who even forgives sins?" 50 And he said to the woman, "Your faith has saved you; go in peace"
John 2:1-11 "1 On the third day there was a wedding at Cana in Galilee, and the mother of Jesus was there. 2 Jesus also was invited to the wedding with his disciples. 3 When the wine ran out, the mother of Jesus said to him, "They have no wine." 4 And Jesus said to her, "Woman, what does this have to do with me? My hour has not yet come." 5 His mother said to the servants, "Do whatever he tells you." 6 Now there were six stone water jars there for the Jewish rites of purification, each holding twenty or thirty gallons. 7 Jesus said to the servants, "Fill the jars with water." And they filled them up to the brim. 8 And he said to them, "Now draw some out and take it to the master of the feast." So they took it. 9 When the master of the feast tasted the water now become wine, and did not know where it came from (though the servants who had drawn the water knew), the master of the feast called the bridegroom 10 and said to him, "Everyone serves the good wine first, and when people have drunk freely, then the poor wine. But you have kept the good wine until now." 11 This, the first of his signs, Jesus did at Cana in Galilee, and manifested his glory. And his disciples believed in him"
John 4:46-47 "46 So he came again to Cana in Galilee, where he had made the water wine. And at Capernaum there was an official whose son was ill. 47 When this man heard that Jesus had come from Judea to Galilee, he went to him and asked him to come down and heal his son, for he was at the point of death"
Mark 1:23-28 "23 And immediately there was in their synagogue a man with an unclean spirit. And he cried out, 24 "What have you to do with us, Jesus of Nazareth? Have you come to destroy us? I know who you are—the Holy One of God." 25 But Jesus rebuked him, saying, "Be silent, and come out of him!" 26 And the unclean spirit, convulsing him and crying out with a loud voice, came out of him. 27 And they were all amazed, so that they questioned among themselves, saying, "What is this? A new teaching with authority! He commands even the unclean spirits, and they obey him." 28 And at once his fame spread everywhere throughout all the surrounding region of Galilee"
Mark 1:30-31 "30 Now Simon's mother-in-law lay ill with a fever, and immediately they told him about her. 31 And he came and took her by the hand and lifted her up, and the fever left her, and she began to serve them"
Mark 1:40-42 "40 And a leper came to him, imploring him, and kneeling said to him, "If you will, you can make me clean." 41 Moved with pity, he stretched out his hand and touched him and said to him, "I will; be clean." 42 And immediately the leprosy left him, and he was made clean"
Luke 7:11-15 "11 Soon afterward he went to a town called Nain, and his disciples and a great crowd went with him. 12 As he drew near to the gate of the town, behold, a man who had died was being carried out, the only son of his mother, and she was a widow, and a considerable crowd from the town was with her. 13 And when the Lord saw her, he had compassion on her and said to her, "Do not weep." 14 Then he came up and touched the bier, and the bearers stood still. And he said, "Young man, I say to you, arise." 15 And the dead man sat up and began to speak, and Jesus gave him to his mother"
Jesus came to this world and gave his life for us
Jesus was crucified with a wooden cross because the cruel people hated him. But God's plan was for him. Jesus gave His life to save you and me from our sins by His own will.
Hebrews 2:14-15 "14 Since therefore the children share in flesh and blood, he himself likewise partook of the same things, that through death he might destroy the one who has the power of death, that is, the devil, 15 and deliver all those who through fear of death were subject to lifelong slavery"
John 10:10  "I came that they may have life and have it abundantly"
John 10:18 "No one takes it from me, but I lay it down of my own accord. I have authority to lay it down, and I have authority to take it up again. This charge I have received from my Father"
1 Peter 1:18-19 "18 knowing that you were ransomed from the futile ways inherited from your forefathers, not with perishable things such as silver or gold, 19 but with the precious blood of Christ, like that of a lamb without blemish or spot"
Hebrews 10:10 "And by that will we have been sanctified through the offering of the body of Jesus Christ once for all"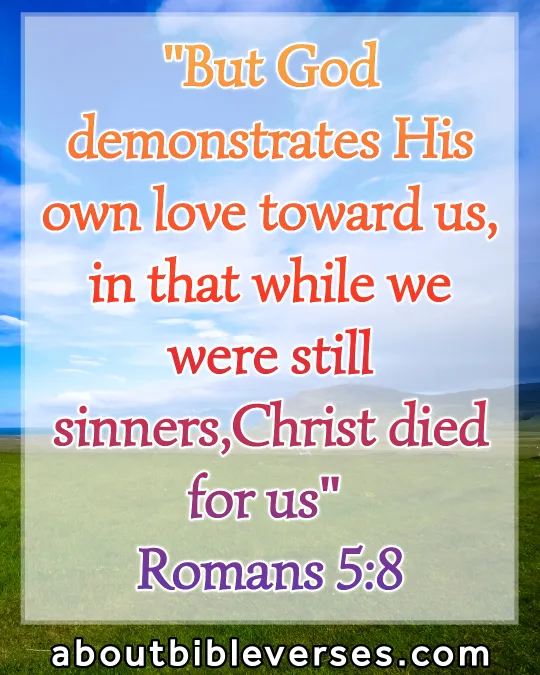 Romans 5:8 "but God shows his love for us in that while we were still sinners, Christ died for us"
Romans 5:9 "Since, therefore, we have now been justified by his blood, much more shall we be saved by him from the wrath of God"
Galatians 2:20 "who loved me and gave himself for me"
Jesus overcame death and rose from the dead and was on the earth for 40 days, and he appeared to many people besides his disciples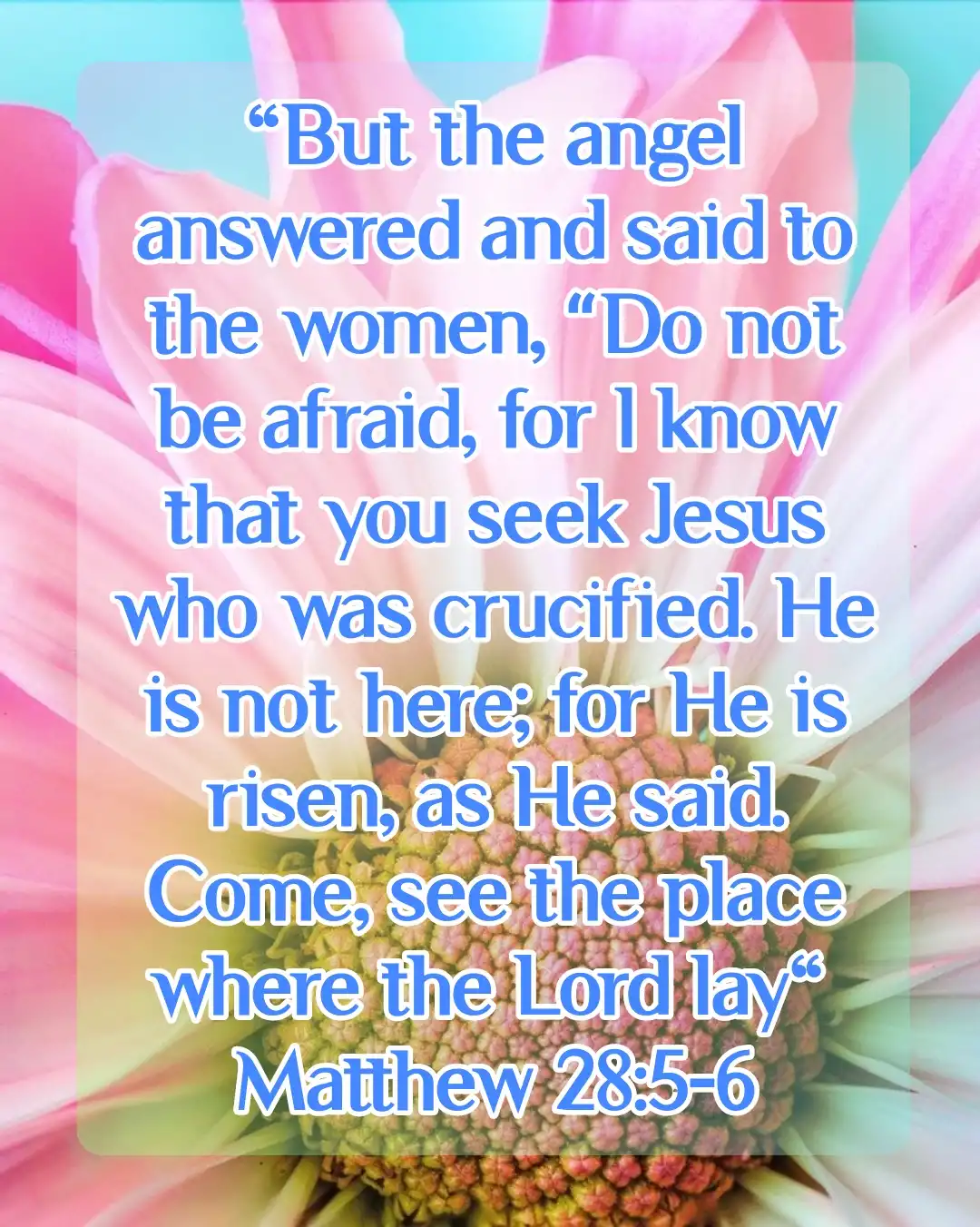 Matthew 28:5-6 "5 But the angel said to the women, "Do not be afraid, for I know that you seek Jesus who was crucified. 6 He is not here, for he has risen, as he said. Come, see the place where he lay"
Revelation 1:18 "and the living one. I died, and behold I am alive forevermore, and I have the keys of Death and Hades"
Hebrews 7:24 "but he holds his priesthood permanently, because he continues forever"
Jesus will come to this world a second time to save His people and to punish the sinner
Hebrews 9:28 "so Christ, having been offered once to bear the sins of many, will appear a second time, not to deal with sin but to save those who are eagerly waiting for him"
Matthew 16:27 "For the Son of Man is going to come with his angels in the glory of his Father, and then he will repay each person according to what he has done"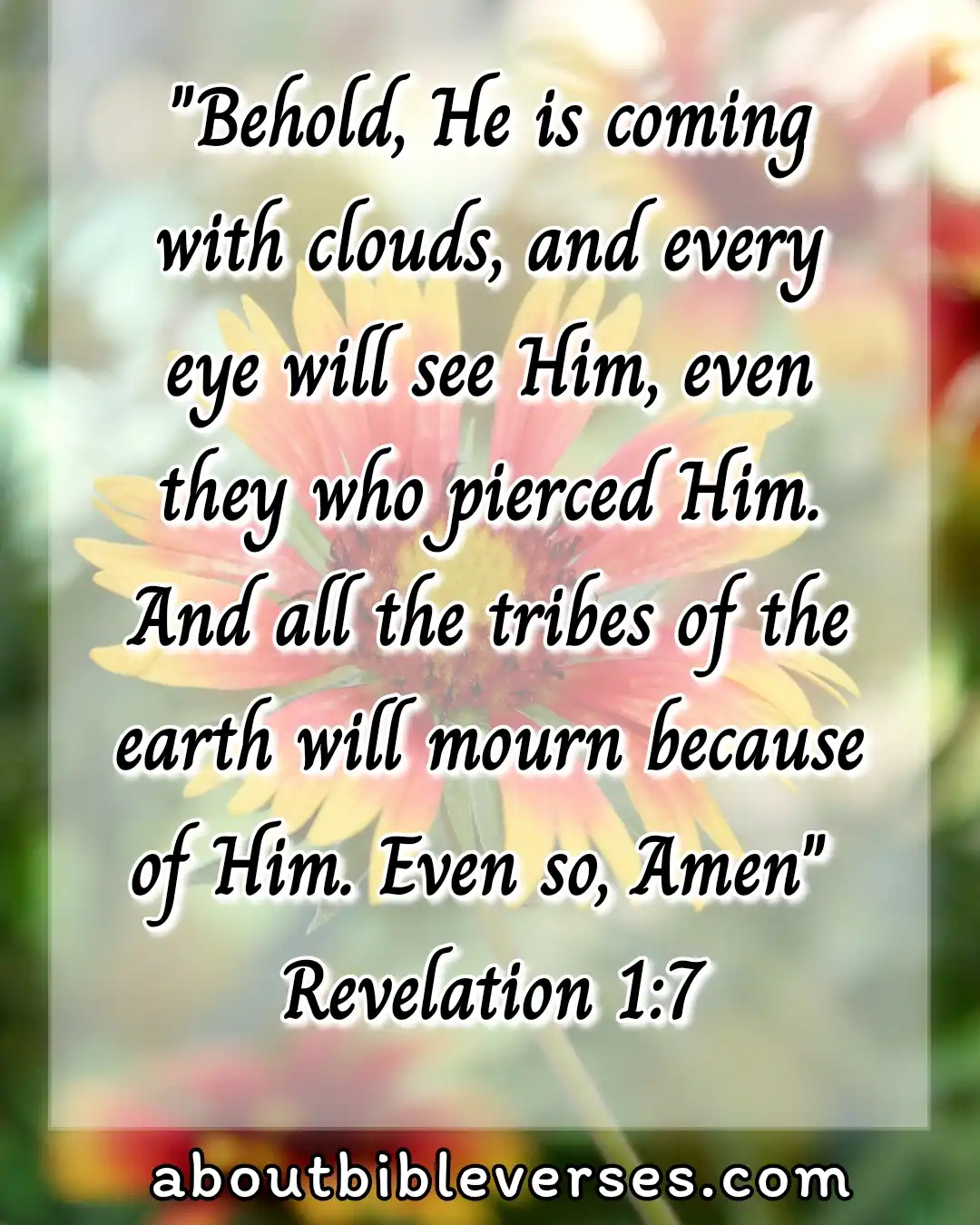 Revelation 1:7 "Behold, he is coming with the clouds, and every eye will see him, even those who pierced him, and all tribes of the earth will wail on account of him. Even so. Amen"
1 Thessalonians 4:16-17 "16 For the Lord himself will descend from heaven with a cry of command, with the voice of an archangel, and with the sound of the trumpet of God. And the dead in Christ will rise first. 17 Then we who are alive, who are left, will be caught up together with them in the clouds to meet the Lord in the air, and so we will always be with the Lord"
John 14:1-3 "1 Let not your hearts be troubled. Believe in God; believe also in me. 2 In my Father's house are many rooms. If it were not so, would I have told you that I go to prepare a place for you? 3 And if I go and prepare a place for you, I will come again and will take you to myself, that where I am you may be also"
Acts 1:10-11 "10 And while they were gazing into heaven as he went, behold, two men stood by them in white robes, 11 and said, "Men of Galilee, why do you stand looking into heaven? This Jesus, who was taken up from you into heaven, will come in the same way as you saw him go into heaven"
Jesus is the way to everlasting life. He who believes in Jesus and keeps his word has the right to be a child of God and receive eternal life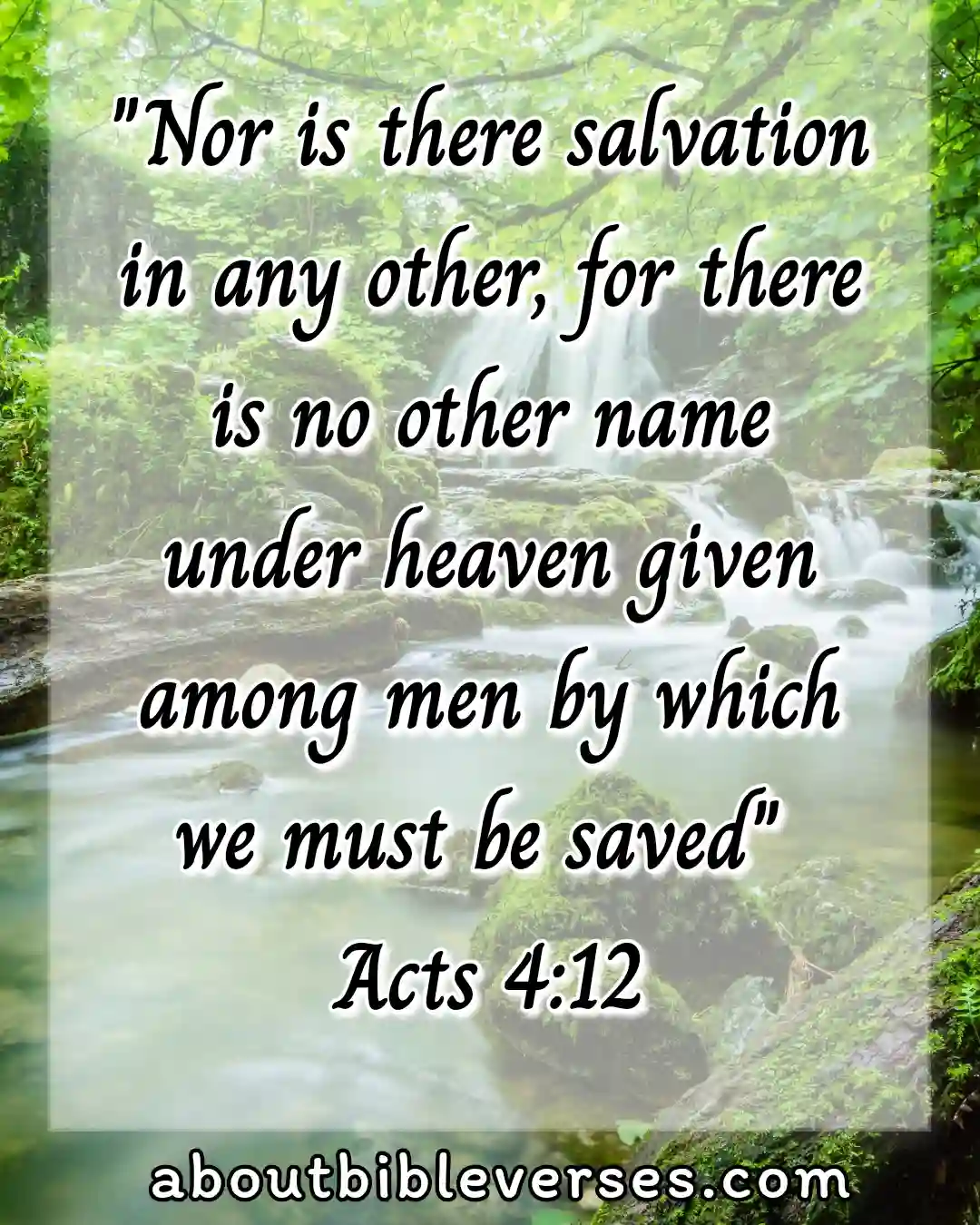 Acts 4:12 "And there is salvation in no one else, for there is no other name under heaven given among men by which we must be saved"
John 1:12 "But to all who did receive him, who believed in his name, he gave the right to become children of God"
Isaiah 43:11 "I, I am the Lord, and besides me there is no savior"
John 14:19 "but you will see me. Because I live, you also will live"
1 John 5:11 "And this is the testimony, that God gave us eternal life, and this life is in his Son"
John 14:6 "Jesus said to him, "I am the way, and the truth, and the life. No one comes to the Father except through me"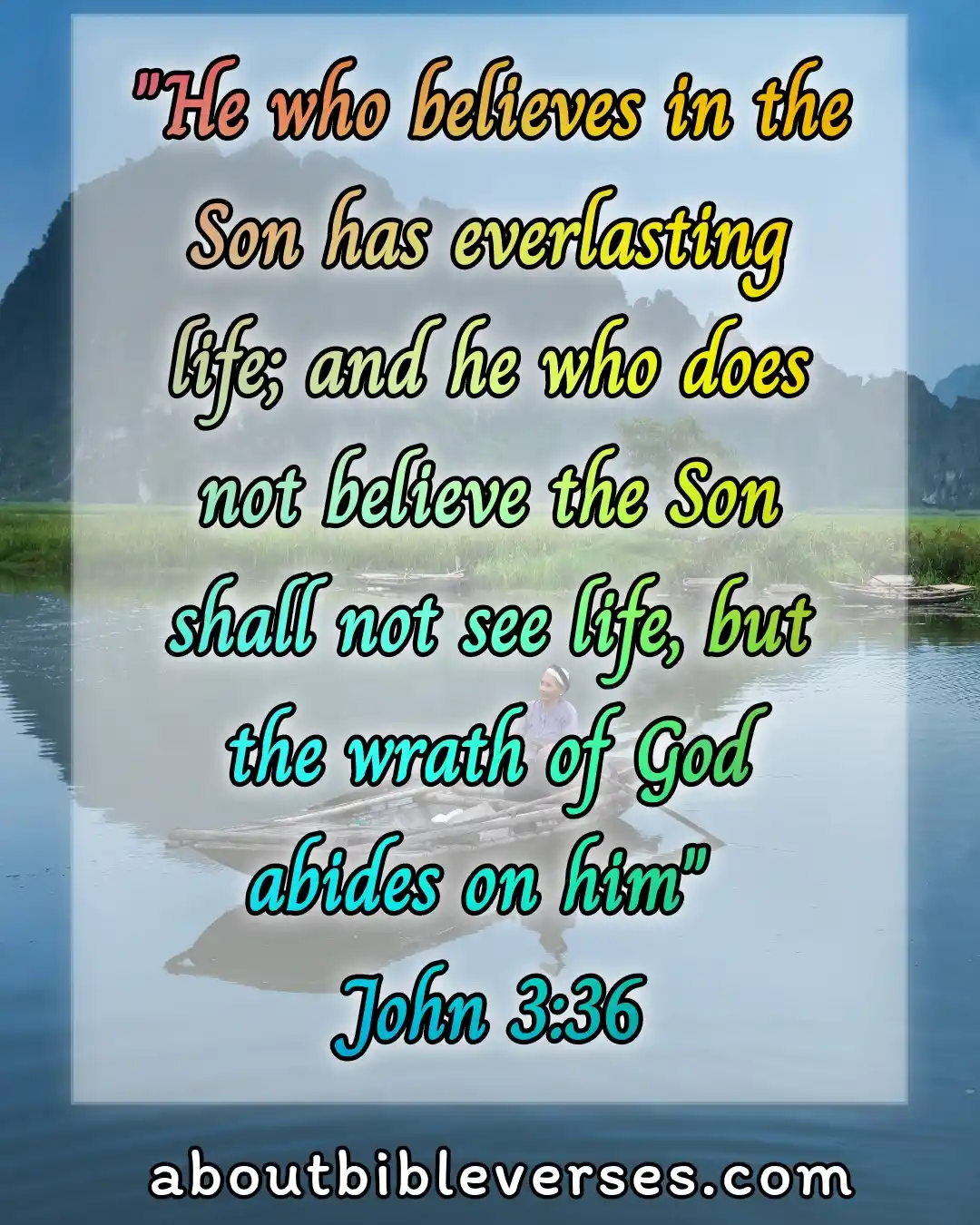 John 3:36 "Whoever believes in the Son has eternal life; whoever does not obey the Son shall not see life, but the wrath of God remains on him"
Romans 6:23 "For the wages of sin is death, but the free gift of God is eternal life in Christ Jesus our Lord"
Jesus is waiting for you. Do you want to come to him?
Revelation 3:20 "Behold, I stand at the door and knock. If anyone hears my voice and opens the door, I will come in to him and eat with him, and he with me"
If you accept the Lord Jesus as the Savior of your life, see what He is saying to you
John 6:37 "whoever comes to me I will never cast out"
Hebrews 13:5 "I will never leave you nor forsake you"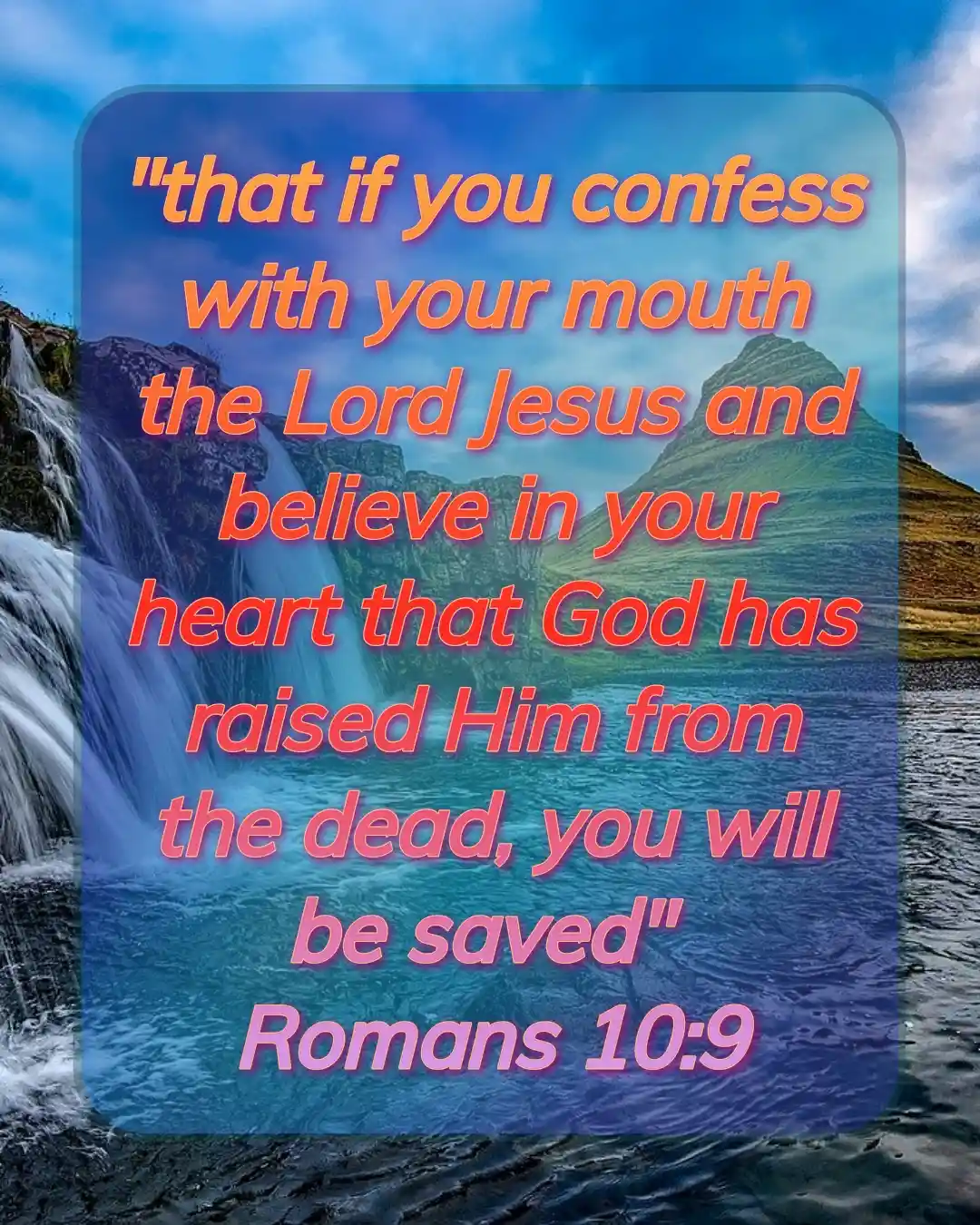 Romans 10:9 "because, if you confess with your mouth that Jesus is Lord and believe in your heart that God raised him from the dead, you will be saved"
Share This Good News With Others
Mark 16:15 "And he said to them, "Go into all the world and proclaim the gospel to the whole creation"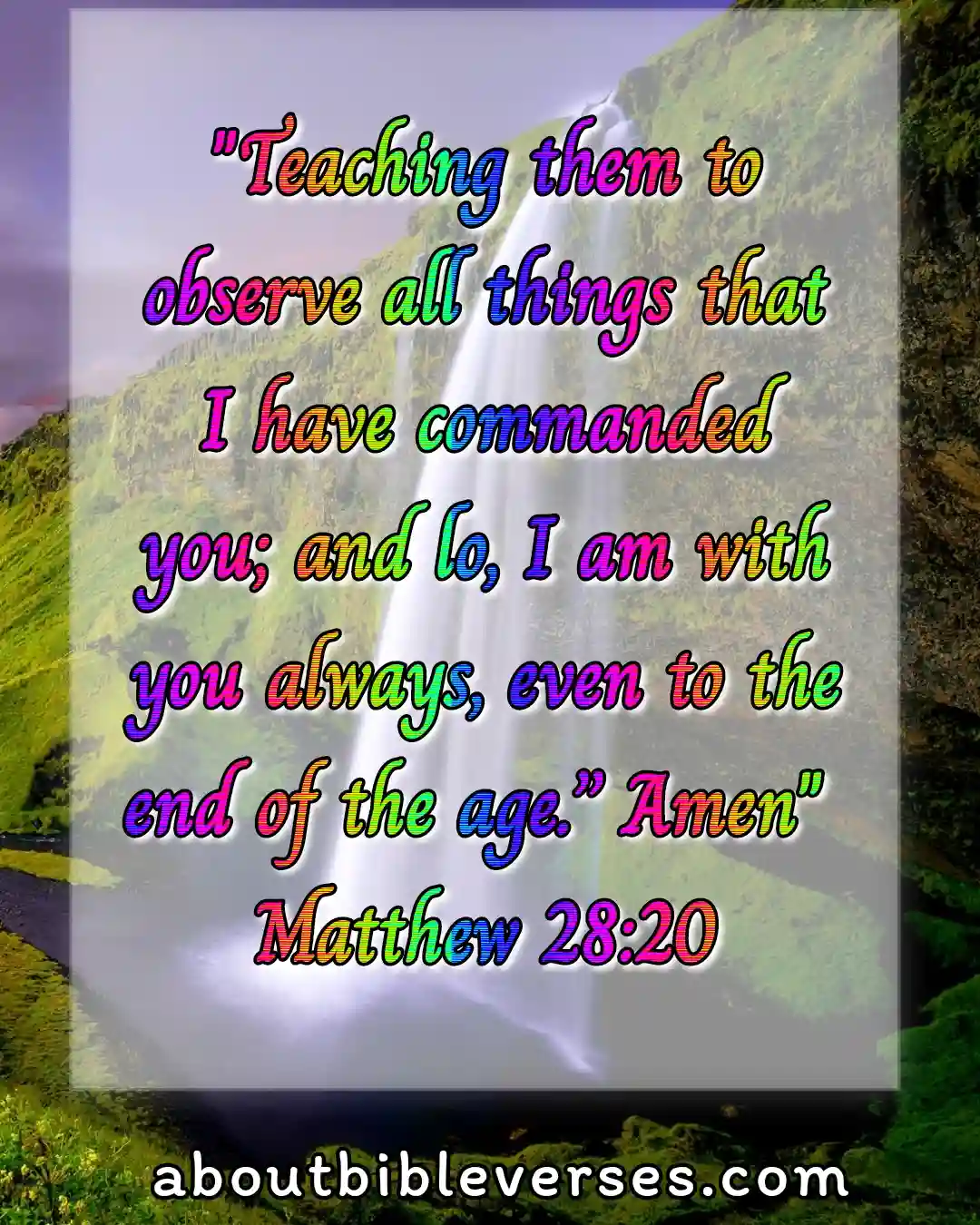 Matthew 28:20 "teaching them to observe all that I have commanded you. And behold, I am with you always, to the end of the age"
More Bible Topic
Who will suffer the consequences of his sins? – Bible Stories
Beautiful Bible Story Jesus Is The Governor To Redeem Us
Why Bible Says Stop Making Excuses? – God Will Never Accept
This Is Why We Need Jesus – Jesus Wants You – Are You Ready