The Bible says you must sing to your Lord from the heart. If you are happy and joyful then you sing to glorify him and if you are in trouble then you praise God through songs. Just as we humans like to listen to music, so God wants to listen to our praises.
God wants his children to sing his songs. Yes, children of God, if we praise our Lord with songs and with various musical instruments and melodies, we will call upon our Lord with applause, and our Lord will be pleased and bless us.
If a child of God cannot sing to a good tune, let him sing because we must remember that we are not singing the song before the man to get the reward. Because it is not written anywhere in the Bible that only those who can sing well should sing.
Through this song, we can deepen our relationship with the Lord. Not all of us can sing well, so we can sing from our spiritual heart no matter how we sing. Because this song is for the Lord because He knows the hearts of all of us. Let's look at some Bible verses.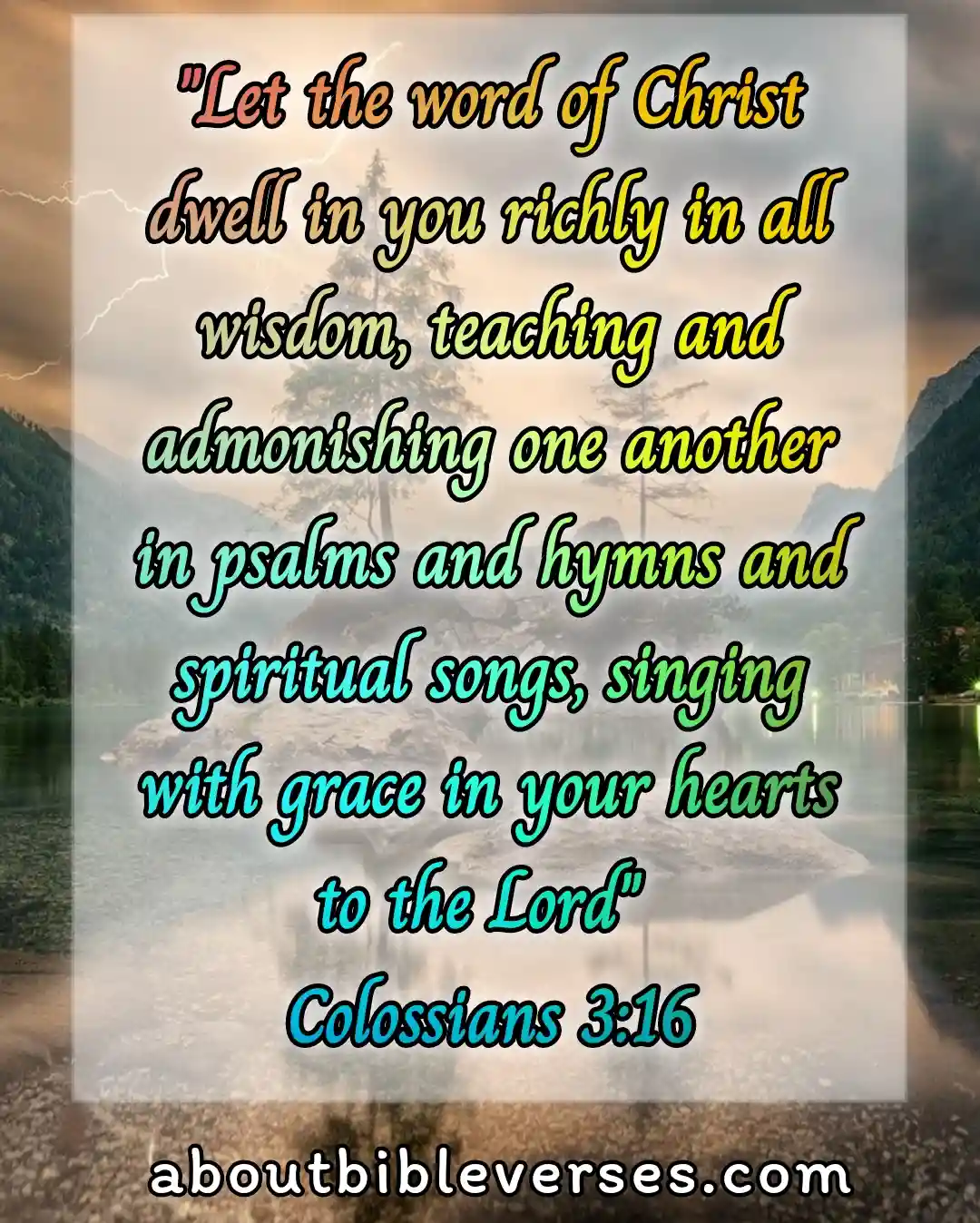 Colossians 3:16(KJV)"Let the word of Christ dwell in you richly in all wisdom; teaching and admonishing one another in psalms and hymns and spiritual songs, singing with grace in your hearts to the Lord"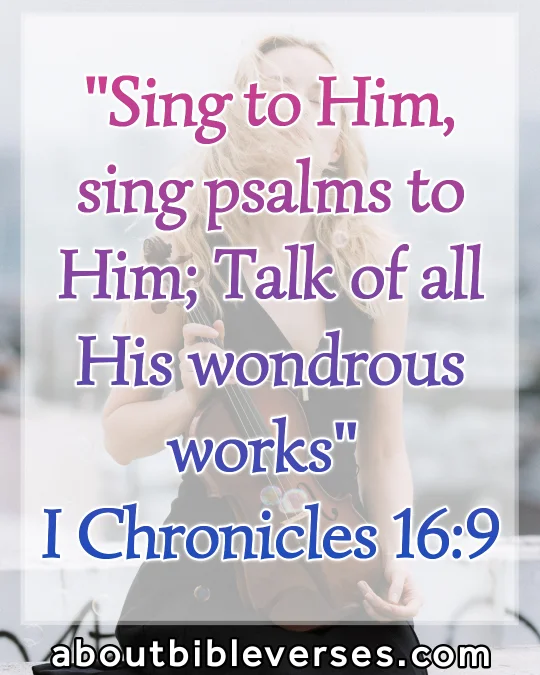 1 Chronicles 16:9(KJV)"Sing unto him, sing psalms unto him, talk ye of all his wondrous works"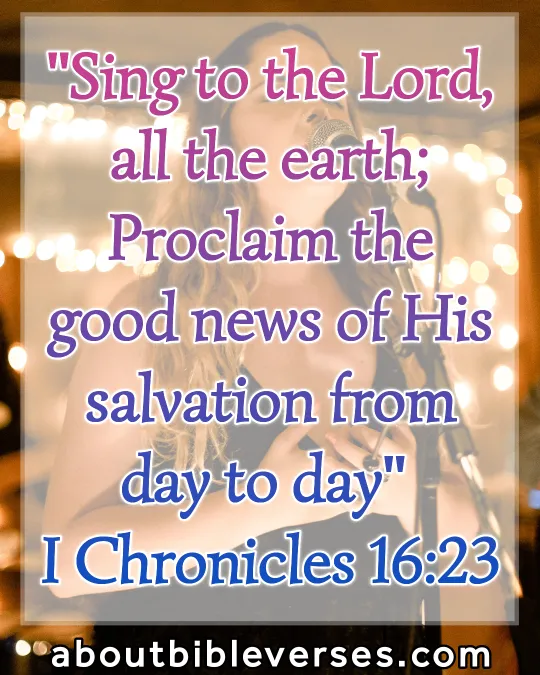 1 Chronicles 16:23(KJV)"Sing unto the Lord, all the earth; shew forth from day to day his salvation"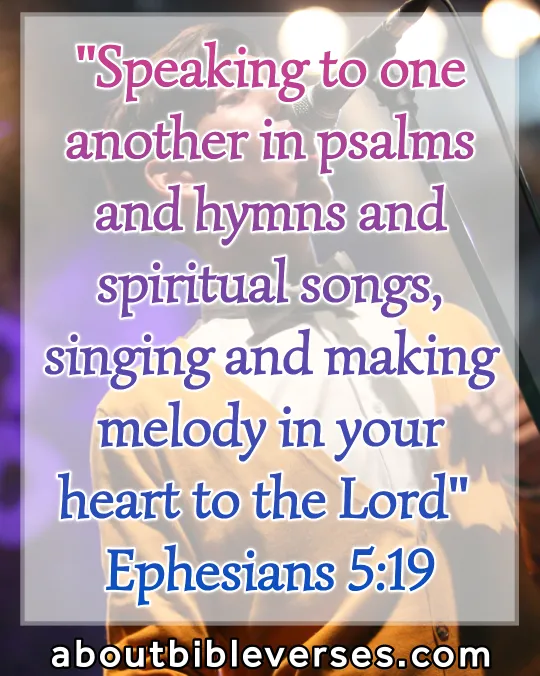 Ephesians 5:19(KJV)"Speaking to yourselves in psalms and hymns and spiritual songs, singing and making melody in your heart to the Lord"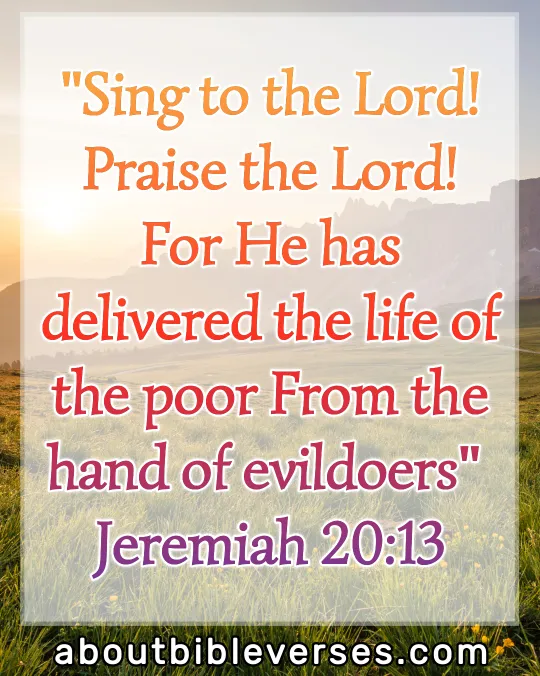 Jeremiah 20:13(KJV)"Sing unto the Lord, praise ye the Lord: for he hath delivered the soul of the poor from the hand of evildoers"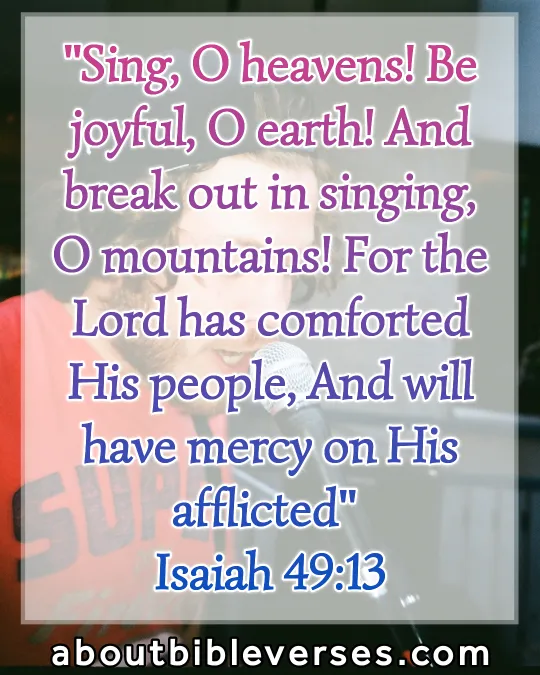 Isaiah 49:13(KJV)"Sing, O heavens; and be joyful, O earth; and break forth into singing, O mountains: for the Lord hath comforted his people, and will have mercy upon his afflicted"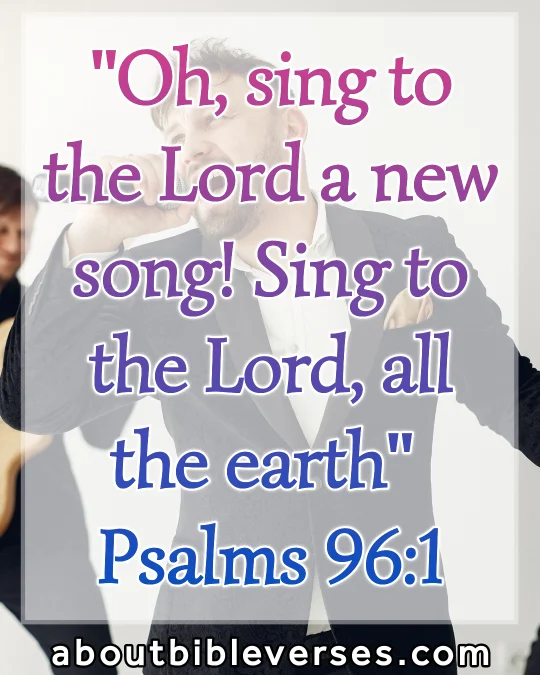 Psalm 96:1(KJV)"O sing unto the Lord a new song: sing unto the Lord, all the earth"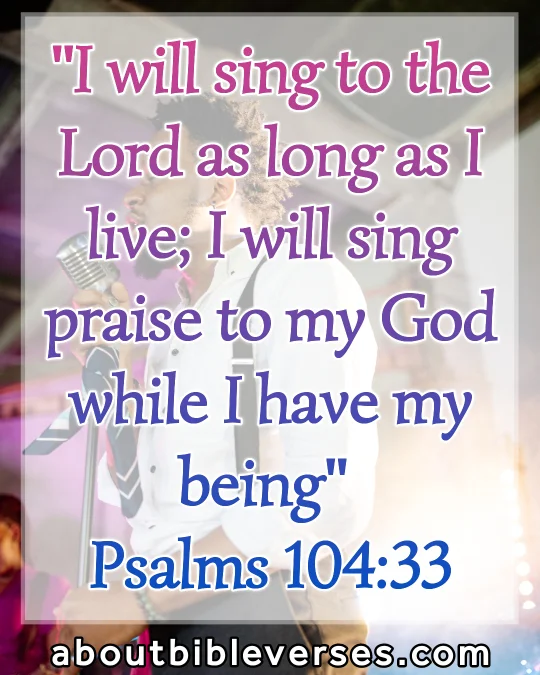 Psalm 104:33(KJV)"I will sing unto the Lord as long as I live: I will sing praise to my God while I have my being"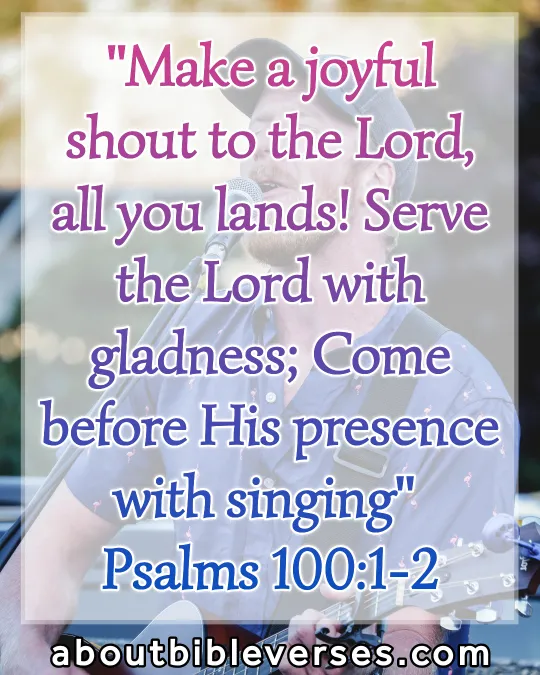 Psalm 100:1-2(KJV)"Make a joyful noise unto the Lord, all ye lands. Serve the Lord with gladness: come before his presence with singing"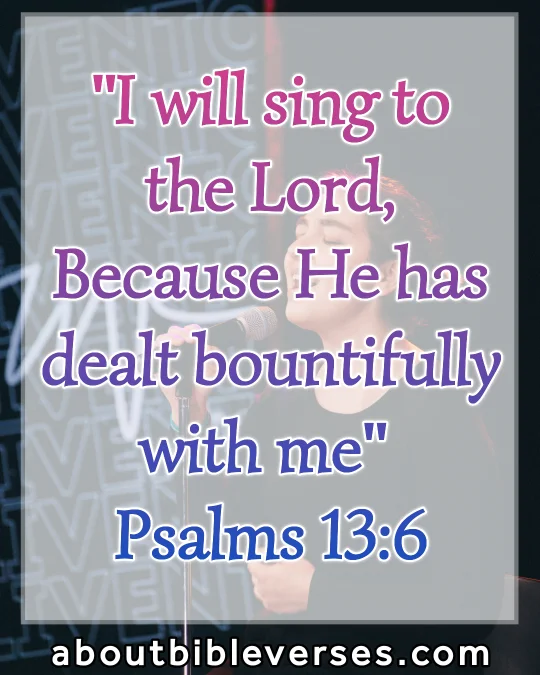 Psalm 13:6(KJV)"I will sing unto the Lord, because he hath dealt bountifully with me"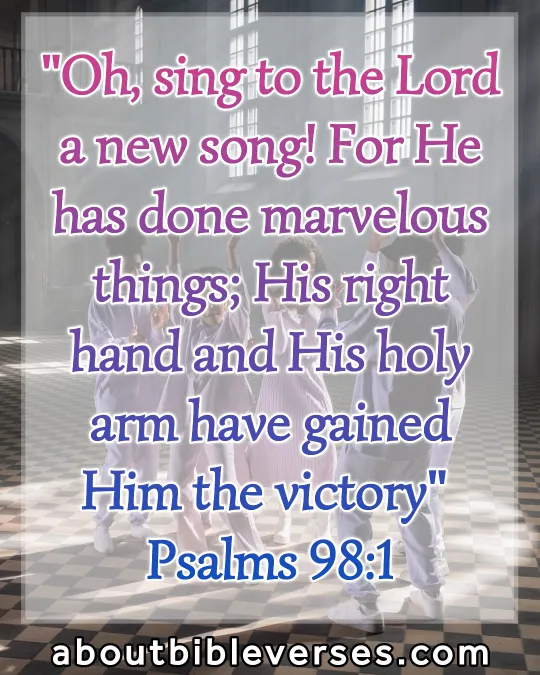 Psalm 98:1(KJV)"O sing unto the Lord a new song; for he hath done marvellous things: his right hand, and his holy arm, hath gotten him the victory"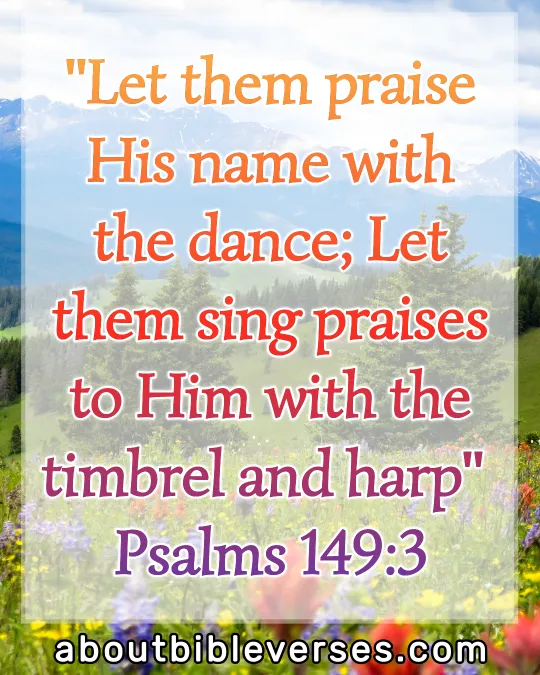 Psalm 149:3(KJV)"Let them praise his name in the dance: let them sing praises unto him with the timbrel and harp"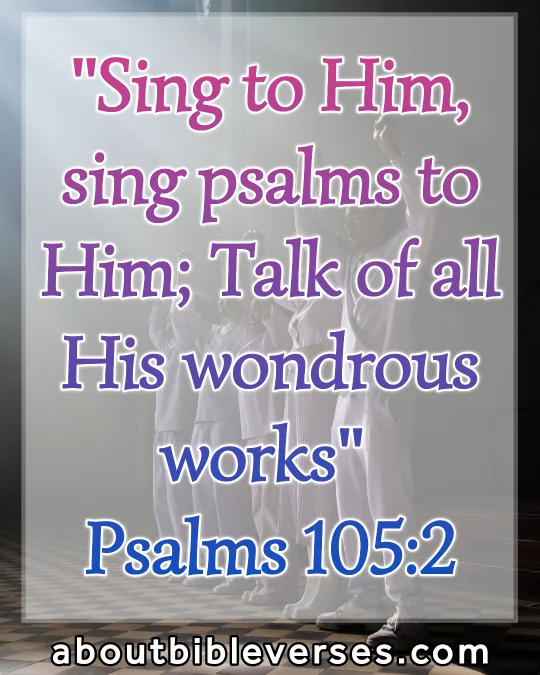 Psalm 105:2(KJV)"Sing unto him, sing psalms unto him: talk ye of all his wondrous works"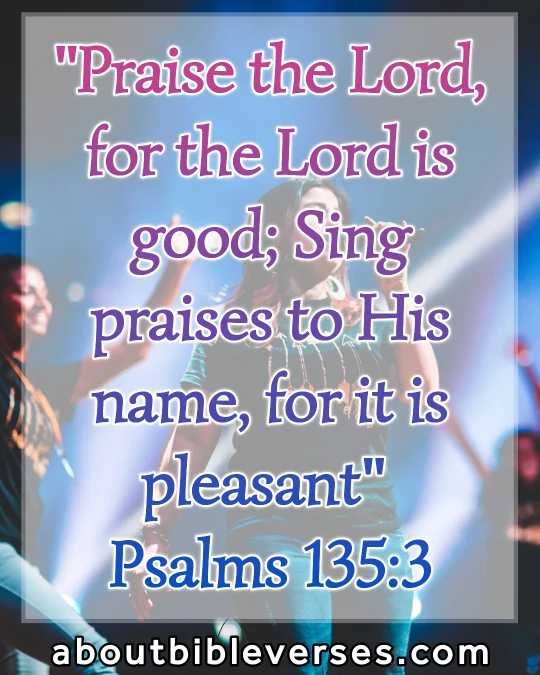 Psalm 135:3(KJV)"Praise the Lord; for the Lord is good: sing praises unto his name; for it is pleasant"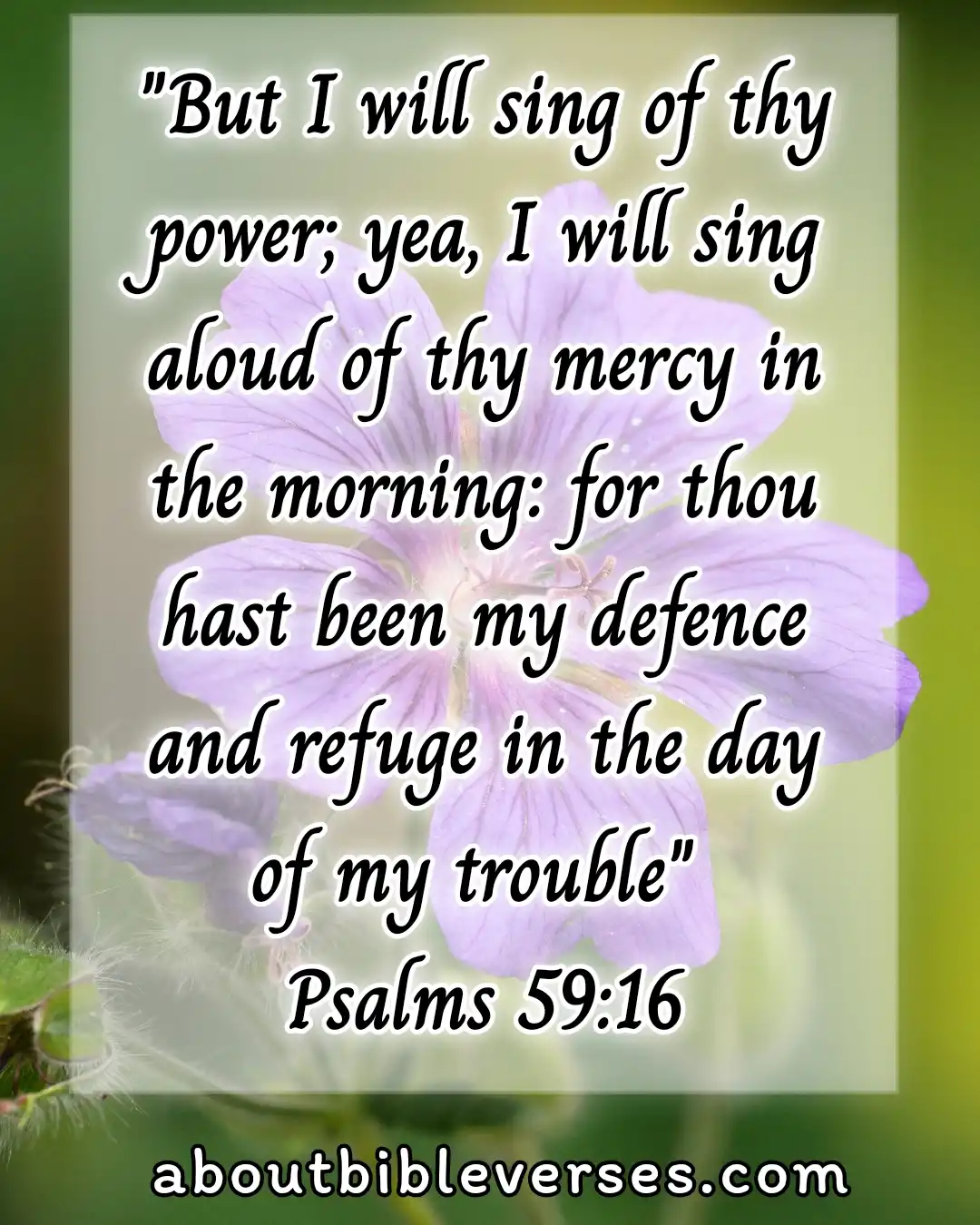 Psalm 59:16(KJV)"But I will sing of thy power; yea, I will sing aloud of thy mercy in the morning: for thou hast been my defence and refuge in the day of my trouble"
Psalm 68:4(KJV)"Sing unto God, sing praises to his name: extol him that rideth upon the heavens by his name Jah, and rejoice before him"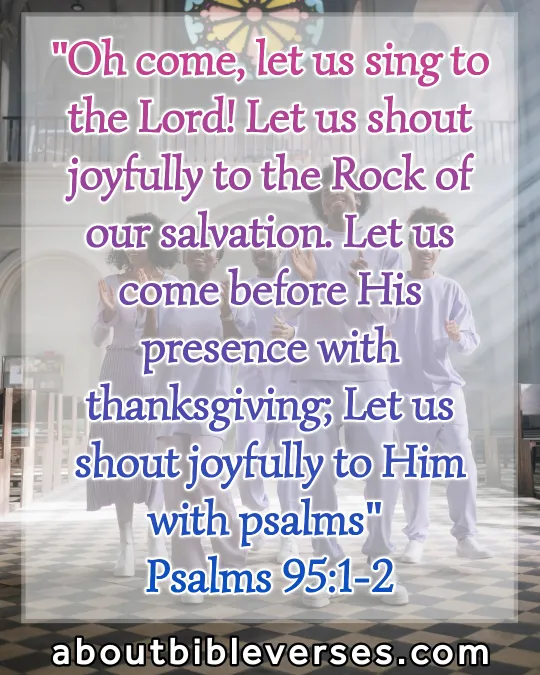 Psalm 95:1-2(KJV)"O come, let us sing unto the Lord: let us make a joyful noise to the rock of our salvation. Let us come before his presence with thanksgiving, and make a joyful noise unto him with psalms"Psalm 144:9(KJV)"I will sing a new song unto thee, O God: upon a psaltery and an instrument of ten strings will I sing praises unto thee"