We always seek benefits whenever we do something but the most important thing that we often do is spending time with God. There are numerous benefits we can get if we spend our time with Lord Jesus Christ.
If you will go through the Bible then we will see many examples where the children of God had received many benefits while they walked with God Let us see the amazing benefits if one spends his time with God on this earth. More About Top 8 Reasons Why To Worship And Praise God – Bible Verses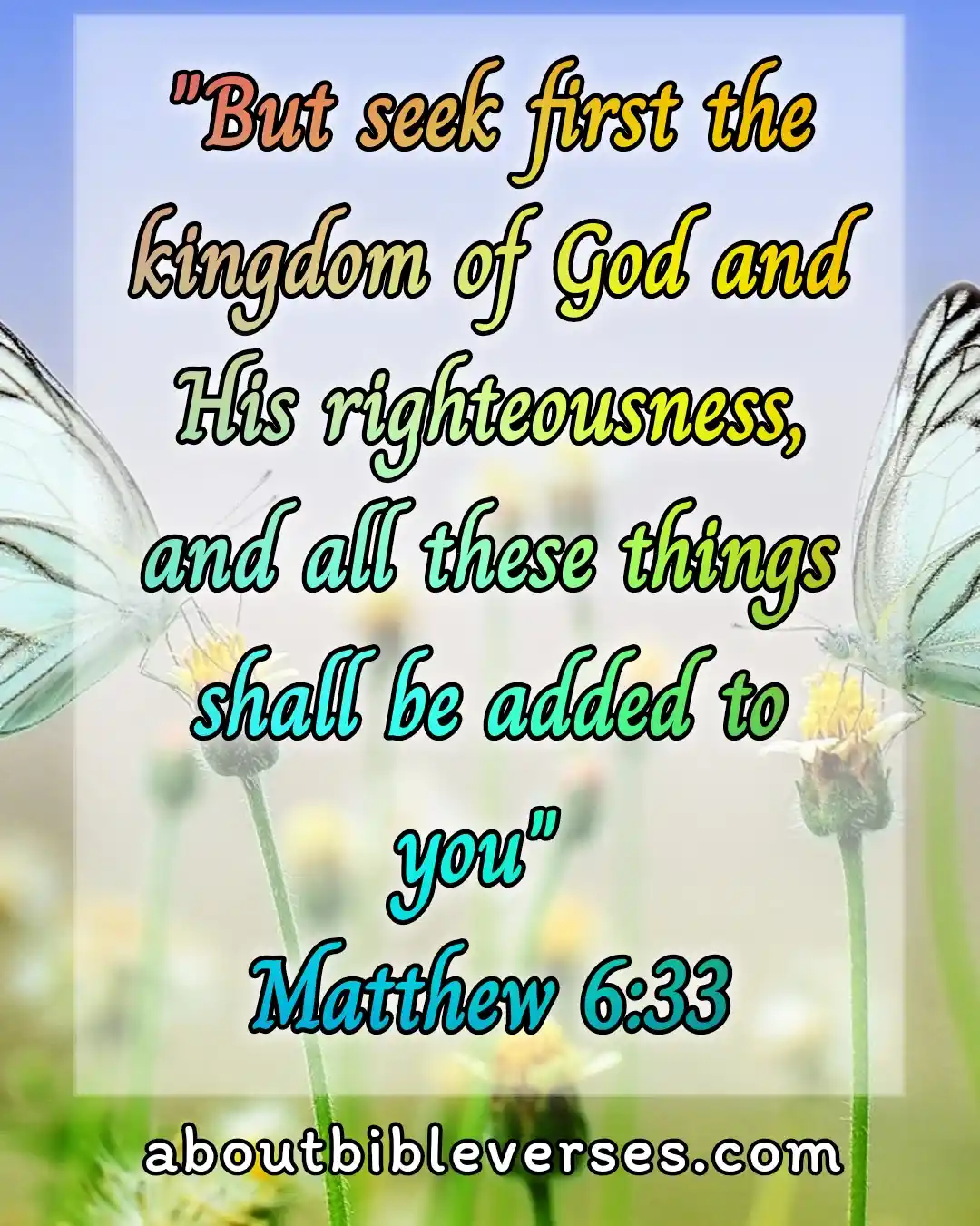 Matthew 6:33(KJV)"But seek ye first the kingdom of God, and his righteousness; and all these things shall be added unto you"
Explanation:- If we spend our precious time with the Lord then we will receive many blessings from him. First of all, we need to put Him first in our life so that we will experience his guidance and protection throughout our life.
The world will never teach us to run after God but the scripture is always trying to take our attention towards God so that we find his Grace in our life.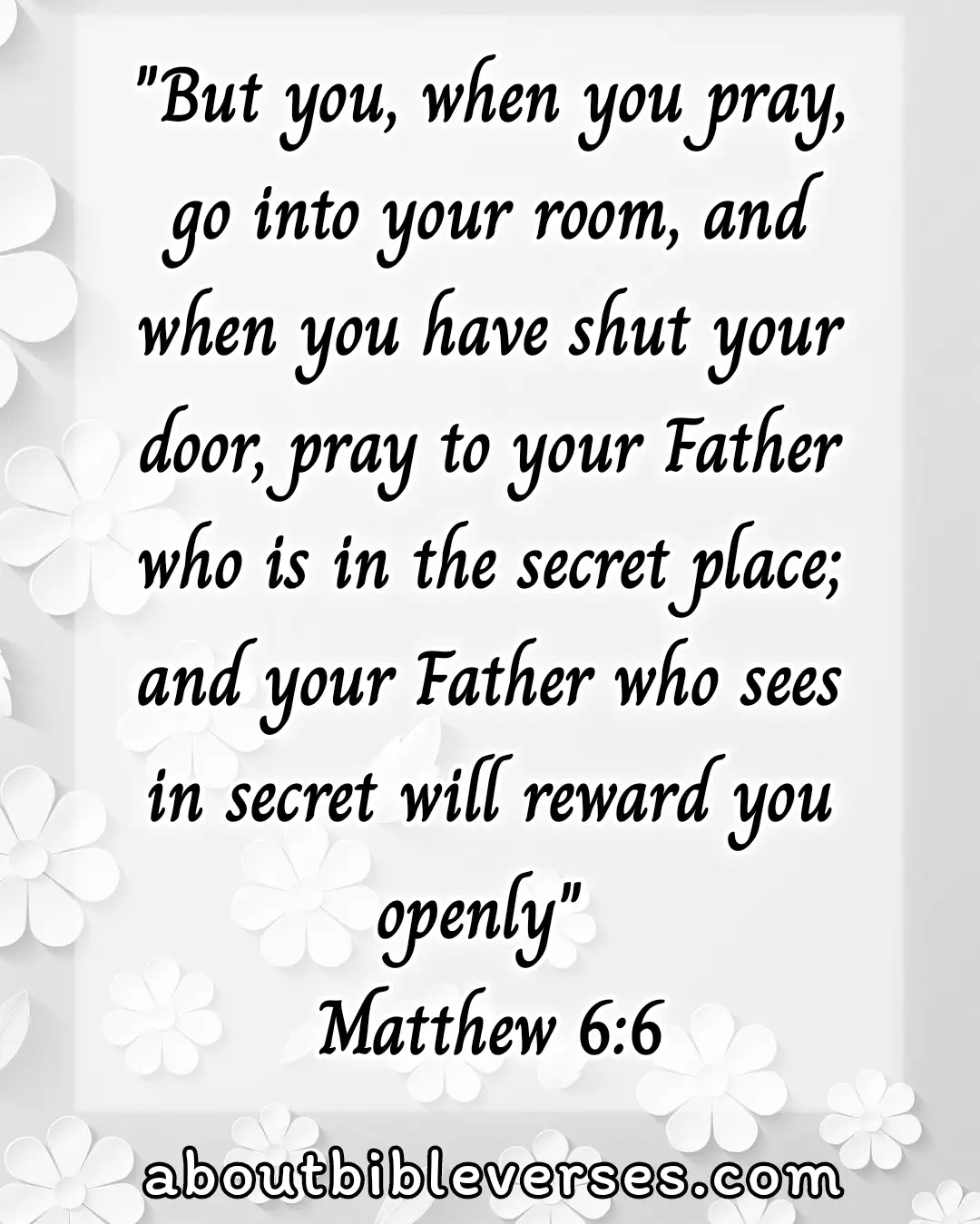 Matthew 6:6(KJV)"But thou, when thou prayest, enter into thy closet, and when thou hast shut thy door, pray to thy Father which is in secret; and thy Father which seeth in secret shall reward thee openly"
Explanation:- If we surrender our life before God then we have to walk with him in prayers. Prayer will connect us to the Lord and he will answer our prayers at the right time.
Most of the time we fail to give our time to God and we suffer for that. We need to keep in our mind that we are a stranger on this earth so as long as we will be here we have to put God first in our life.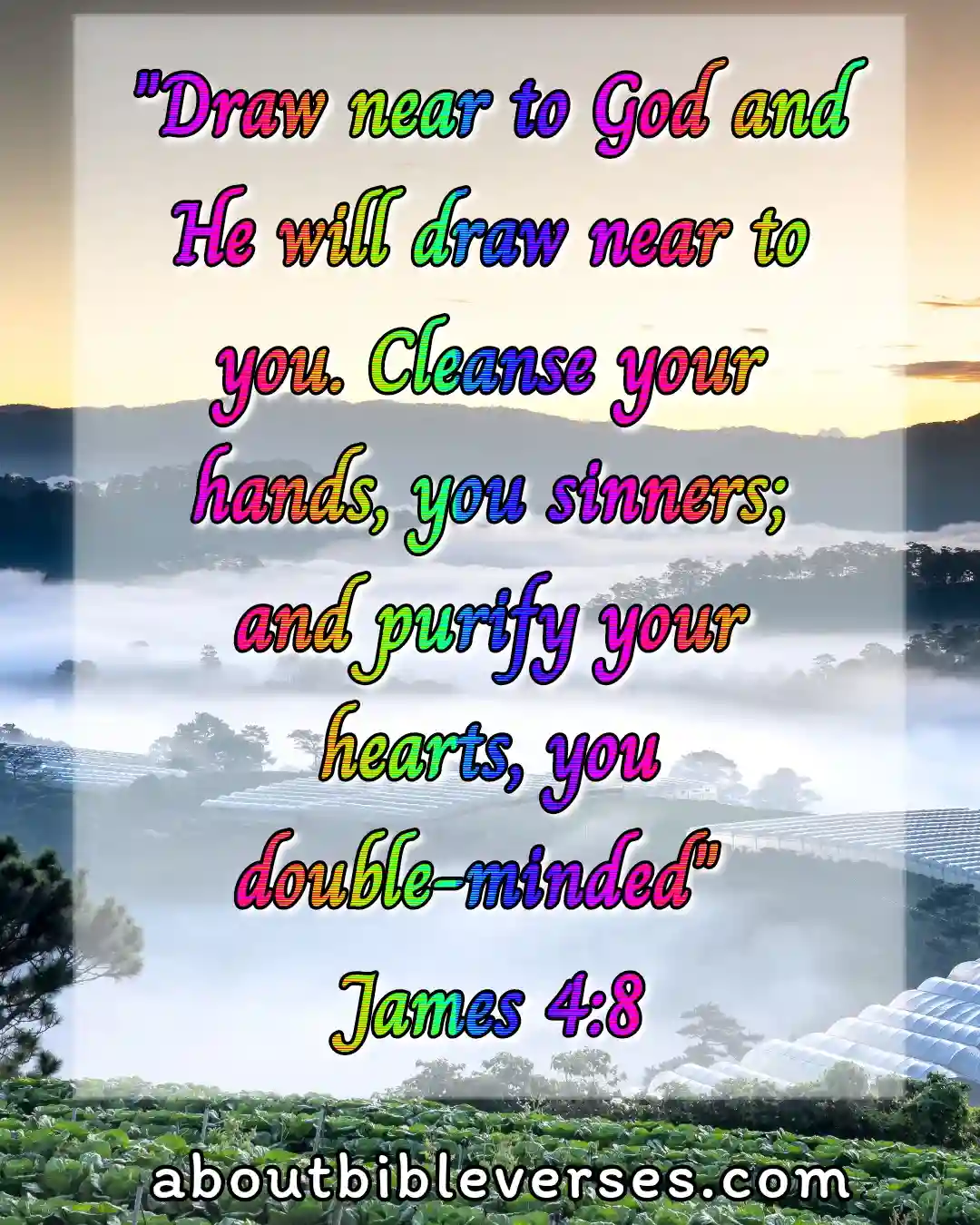 James 4:8(KJV)"Draw nigh to God, and he will draw nigh to you. Cleanse your hands, ye sinners; and purify your hearts, ye double minded"
Explanation:- The Lord wants us to give his blessings if we step forward towards him and give up all our fleshly desires. As the Lord is the holy one so we must have quit all the sinful works that separate us from the Lord.
To build an intimate relationship with the Lord Jesus Christ we have to be humble and holy to bring his attention to our life.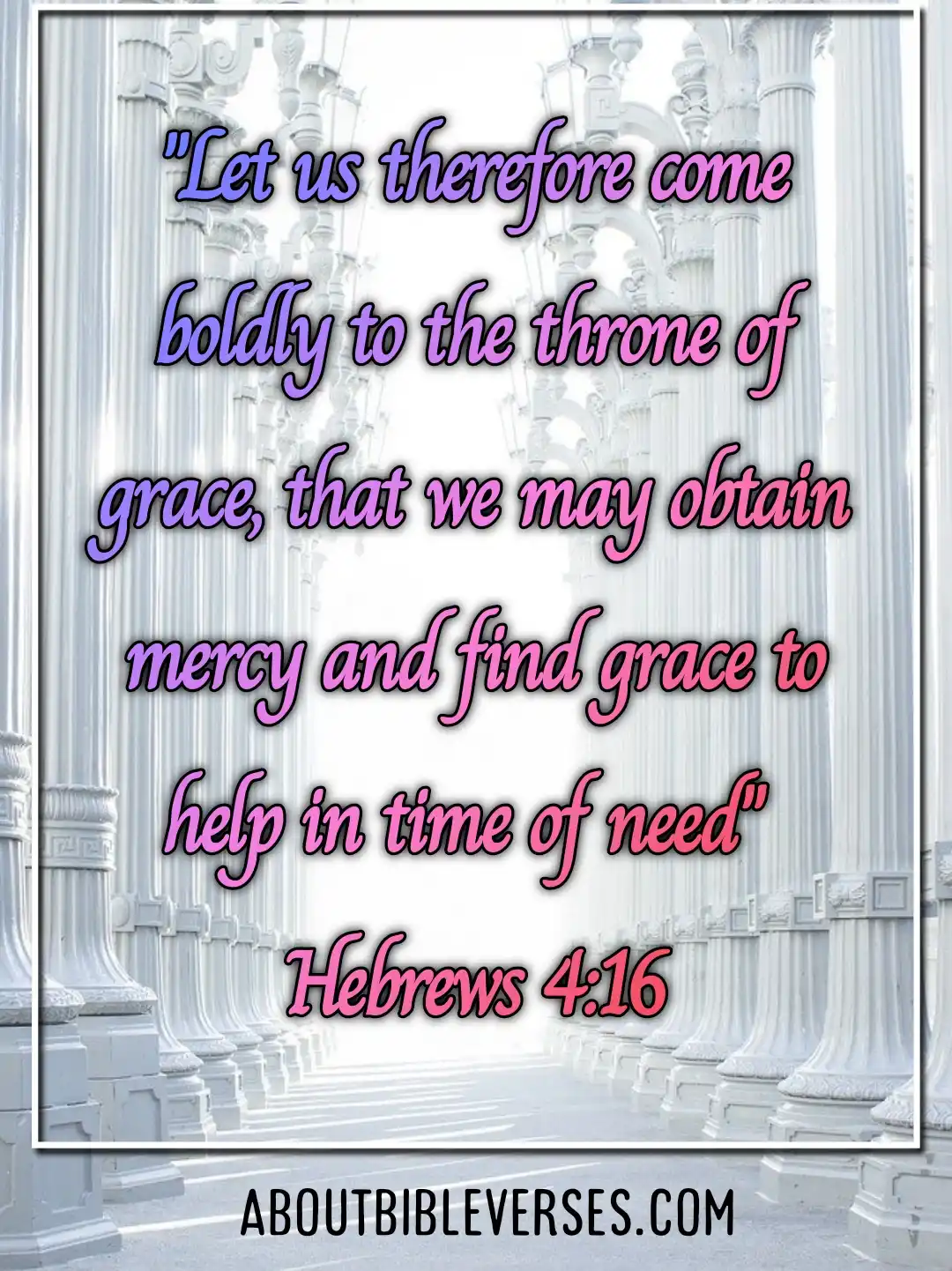 Hebrews 4:16(KJV)"Let us therefore come boldly unto the throne of grace, that we may obtain mercy, and find grace to help in time of need"
Explanation:- We must have to understand the benefits if we receive Jesus and keep his commandments in our life.
Paul says that he acknowledges all the world fame is useless for the sake of Christ because he understood very clearly that if he entered heaven then he would be the successful person on this earth. So we have to live like Paul so that we also can get God's grace in our life to enter into everlasting life.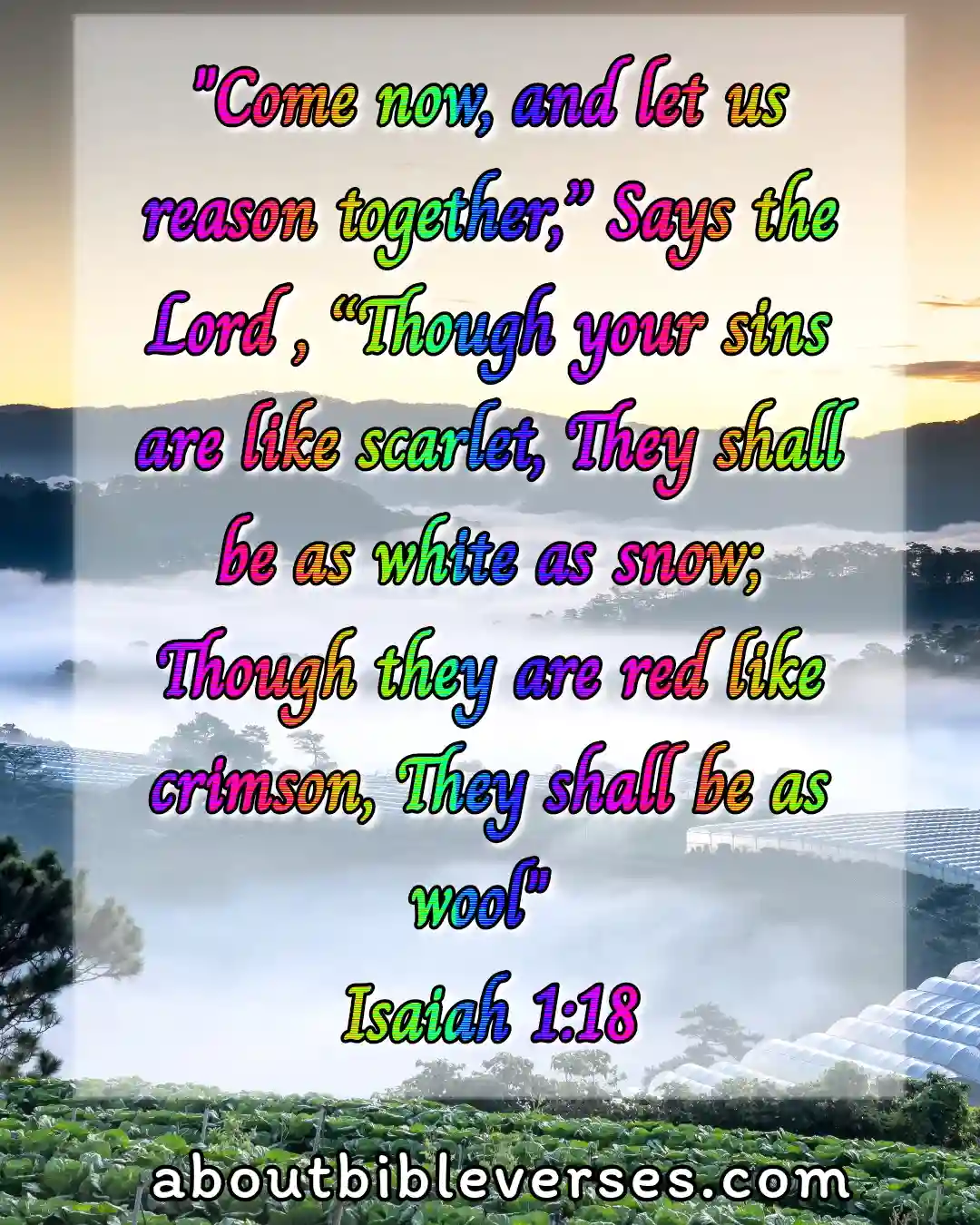 Isaiah 1:18(KJV)"Come now, and let us reason together, saith the Lord: though your sins be as scarlet, they shall be as white as snow; though they be red like crimson, they shall be as wool"
Explanation:- The Lord says that I will forgive your sins. It may be so big but I love you and my grace is upon you so you have to humble yourself and I will clean all your sins.
God loves us so much that is why he has sent his son Jesus on this earth so that he can make a way for the entire human being to connect with the Lord again.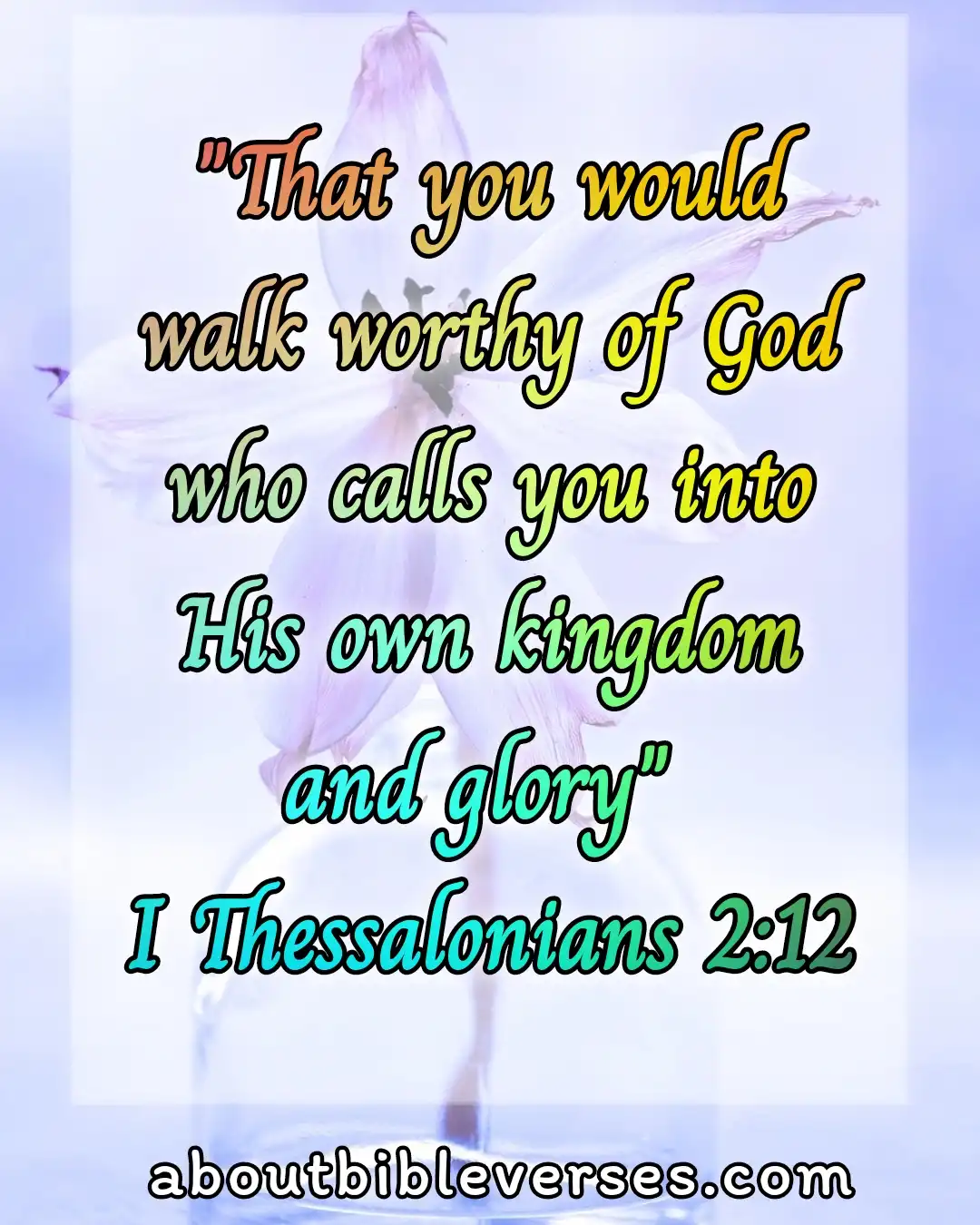 1 Thessalonians 2:12(KJV)"That ye would walk worthy of God, who hath called you unto his kingdom and glory"
Explanation:- The children of God must be holy and they must ask themselves if they really deserve to stand before the Lord.
The Bible teaches us that God is perfect and we are also running after that perfection so that we are able to stand before him.
We have to put ourselves with all the righteousness and godliness in our characters so that we will have the courage to have fellowship with the Lord after our death.
Ephesians 5:15-17(KJV)"See then that ye walk circumspectly, not as fools, but as wise, Redeeming the time, because the days are evil. Wherefore be ye not unwise, but understanding what the will of the Lord is."
Explanation:- Christians should be wise in their lives because they are living in this sinful world that is being ruled by the devil. They must meditate upon the word of God by day and night so that they would be directed according to the will of God.
Devil is always ready to pull the children of God from their spiritual life so that they can be destroyed and they can follow him.
Joshua 1:8(KJV)"This book of the law shall not depart out of thy mouth; but thou shalt meditate therein day and night, that thou mayest observe to do according to all that is written therein: for then thou shalt make thy way prosperous, and then thou shalt have good success"
Explanation:- A man would be called successful only when he will put God first in his life and live according to God's Words.
When God called Joshua to lead Israel at that time he was so weak because he had not that much experience to lead such a people into the promised land. But God assured him that if he remains faithful and sticks to his commandments then he will be able to do his task easily.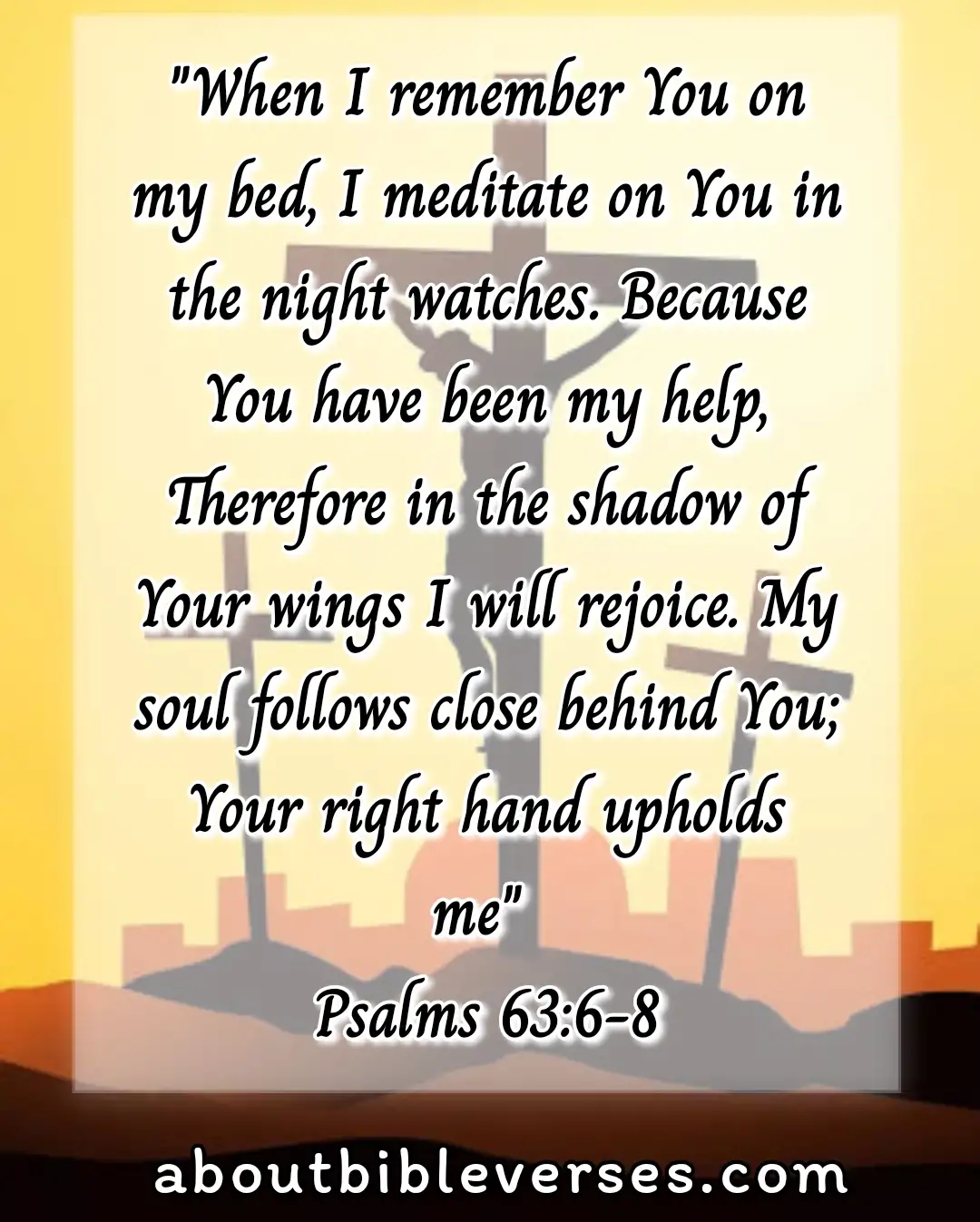 Psalm 63:6-8(KJV)"When I remember thee upon my bed, and meditate on thee in the night watches. Because thou hast been my help, therefore in the shadow of thy wings will I rejoice. My soul followeth hard after thee: thy right hand upholdeth me"
Explanation:- King David has experienced God's mercy in his life because he said that when he was in need of God's help he asked him to help and he received God's guidance in his life.
We are also worshipping the same God who has delivered David in his life so we can say that if God is on our side who can harm us.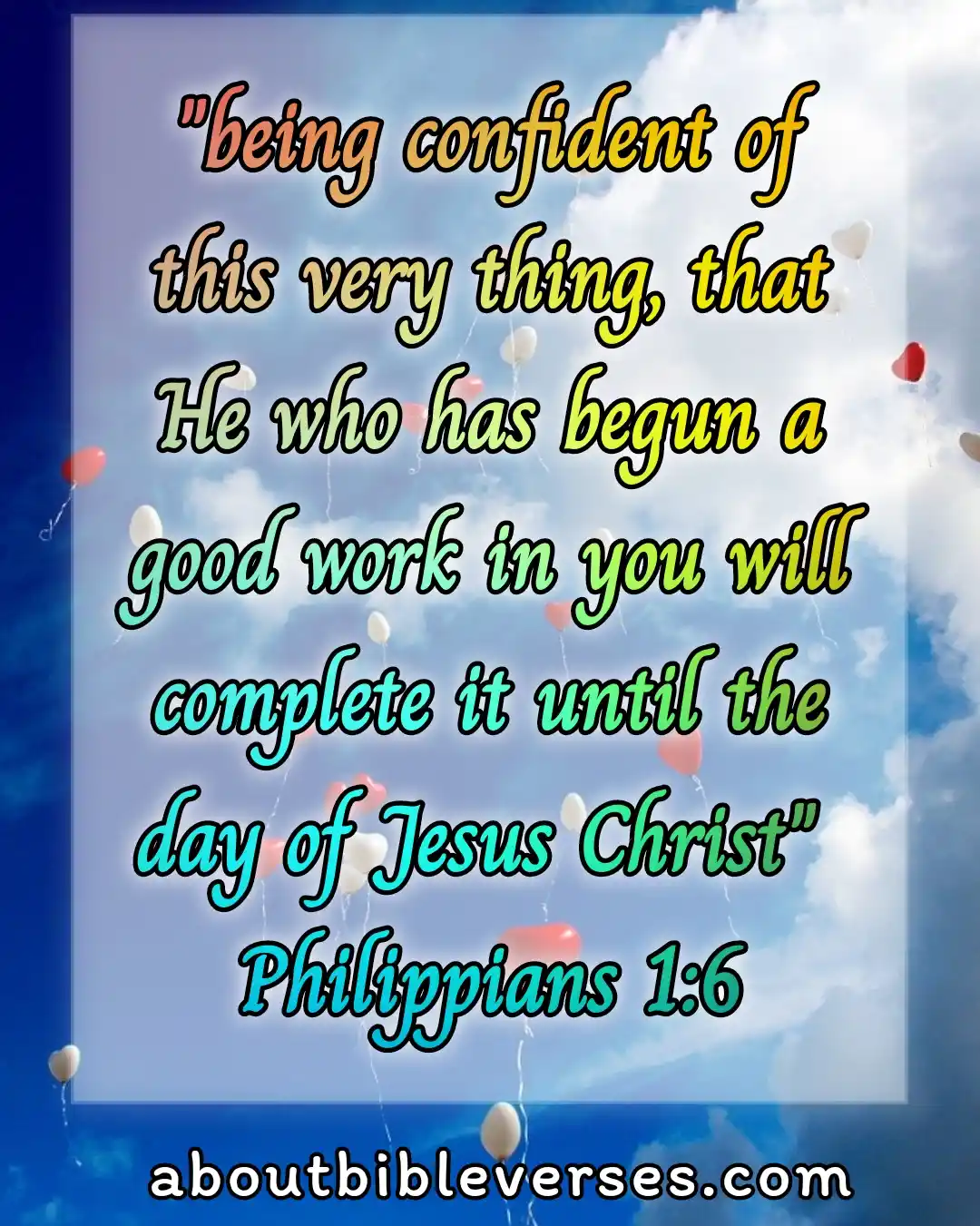 Philippians 1:6(KJV)"Being confident of this very thing, that he which hath begun a good work in you will perform it until the day of Jesus Christ"
Explanation:- When someone receives Jesus Christ in his life then he becomes a new creation in the eyes of God. To enter into heaven one must live a holy life till his last breath. 
Many Christians live a righteous life for a few years when they receive Jesus but afterward, they live like a worldly person. But God wants us to live a holy life as long as we will be on this earth.