Hello, dear friends welcome to our site in the name of Jesus Christ. Today we will see What Does The Bible Say About Assurance Of Salvation? If you like today's post then please comment and share.
The Bible says that our salvation is only in the Lord Jesus Christ and only He can save us. The Lord Jesus Christ told us that if anyone wants to be saved, he must go through him because He is the way, the truth, and the life (John 14:6). Besides, the Bible also says that there is no other name in this world by which we can be saved except in the name of the Lord Jesus (Acts 4:12). That is because Christ gave his life for us while we were still sinners (Romans 5:8).
Besides, the Bible makes it clear that God has given us eternal life and this life is in his Son. Whoever is in the Son has eternal life and whoever is not in the Son does not have eternal life (1 John 5:11-13).
To receive this salvation dear friends, we must confess Jesus Christ as our savior with our mouths and believe in our hearts that God raised him from the dead. Only then will we be saved because faith produces righteousness and confession produces salvation (Romans 10:9-10).
Dear friends, let us not be proud of this salvation because the Bible says that we only get this salvation because God has displayed his grace on us, no matter how great works we do, we will not receive it on the basis of works unless God shows his grace to us (Eph. 2:8-9).
Dear friends, this great grace of God should help us to know the same way we have known because the Bible says that whoever calls on the name of the Lord will be saved. So if people do not hear how they will believe and how they will hear without preaching then we must share the grace of God with others (Romans 10:13-14).
Another thing we need to understand friends is that we are not saved by faith alone because the Bible says that just as the body without the Spirit is dead, so faith without works is dead (James 2:26). So Jesus Christ himself said that not everyone who says to me Lord, Lord will be saved, but whoever does the will of my heavenly Father will be saved (Matthew 7:21). Therefore, we have written a separate article about what we should follow the rules of the Bible, the link of which will be given below this article.
Now let's look at more Bible verses below with Assurance Of Salvation scripture images that you can share with others.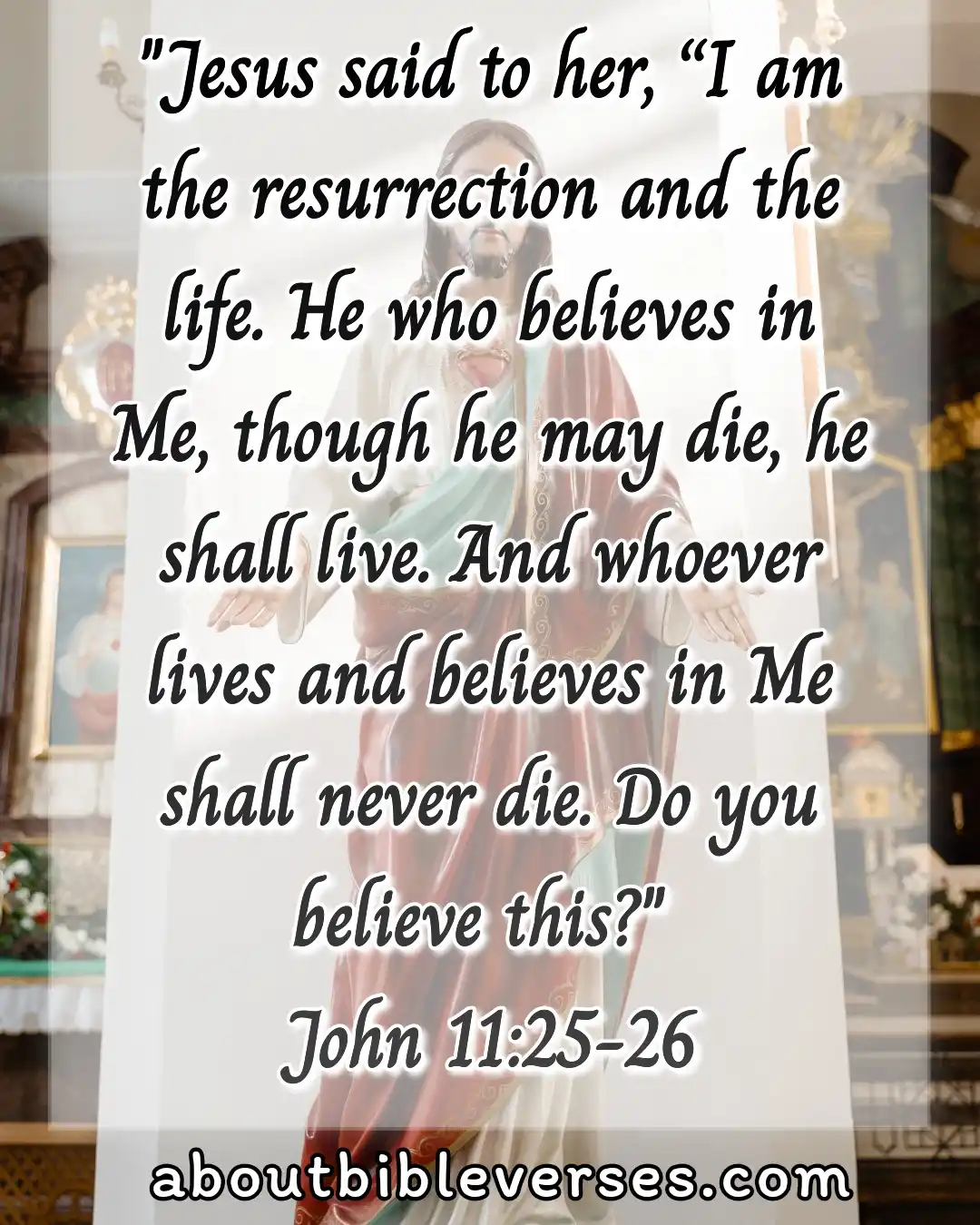 John 11:25-26
"Jesus said unto her, I am the resurrection, and the life: he that believeth in me, though he were dead, yet shall he live:And whosoever liveth and believeth in me shall never die. Believest thou this?"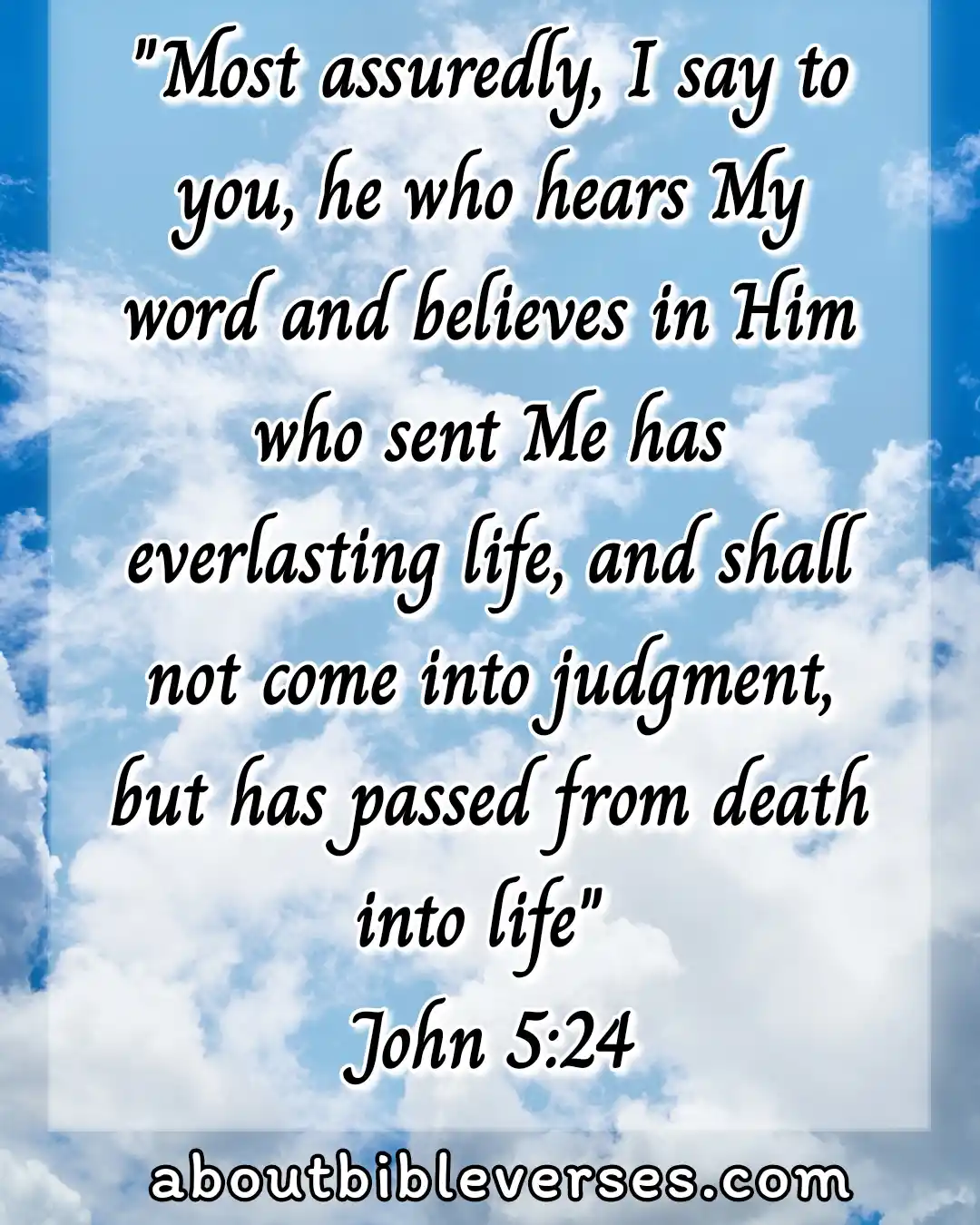 John 5:24
"Verily, verily, I say unto you, He that heareth my word, and believeth on him that sent me, hath everlasting life, and shall not come into condemnation; but is passed from death unto life"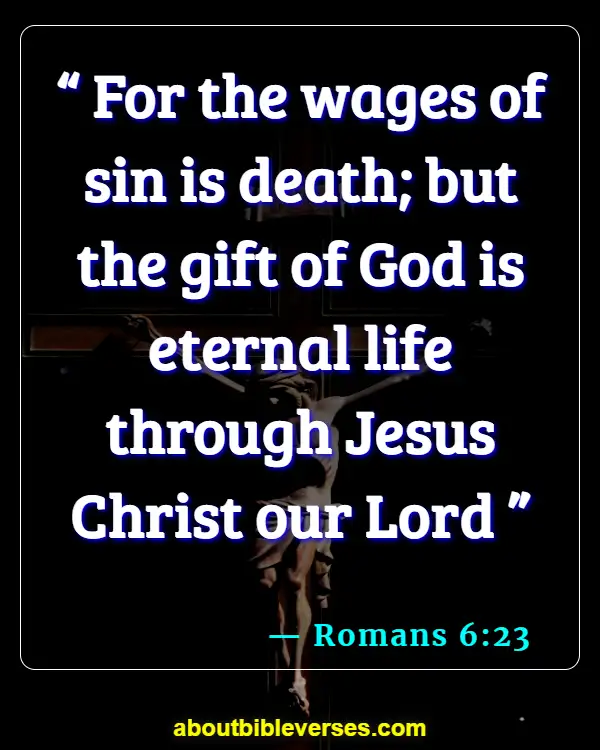 Romans 6:23
"For the wages of sin is death; but the gift of God is eternal life through Jesus Christ our Lord"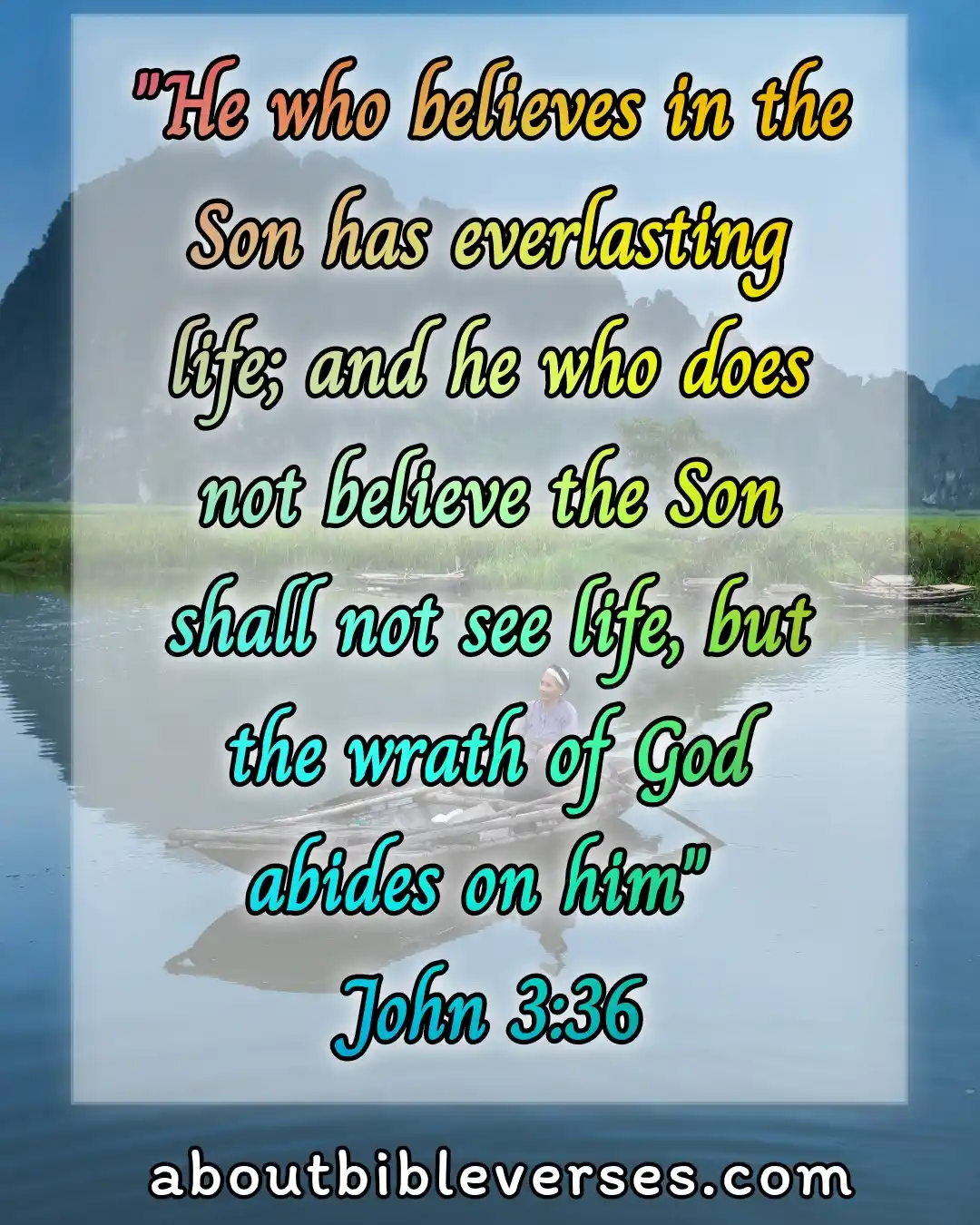 John 3:36
"He that believeth on the Son hath everlasting life: and he that believeth not the Son shall not see life; but the wrath of God abideth on him"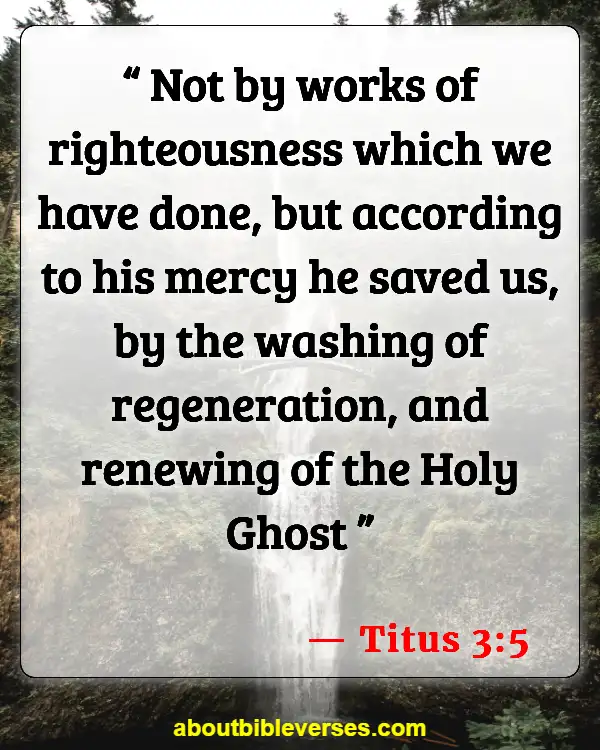 Titus 3:5
"Not by works of righteousness which we have done, but according to his mercy he saved us, by the washing of regeneration, and renewing of the Holy Ghost"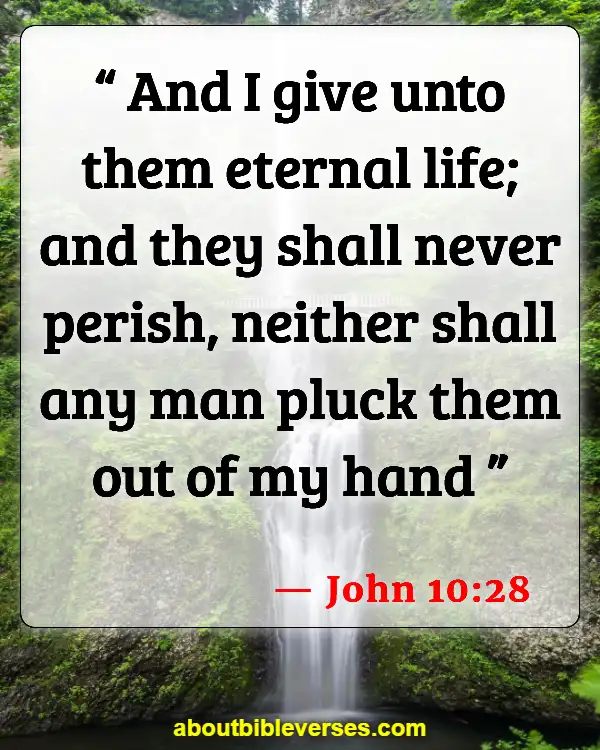 John 10:28
"And I give unto them eternal life; and they shall never perish, neither shall any man pluck them out of my hand"
Ephesians 2:8
"For by grace are ye saved through faith; and that not of yourselves: it is the gift of God"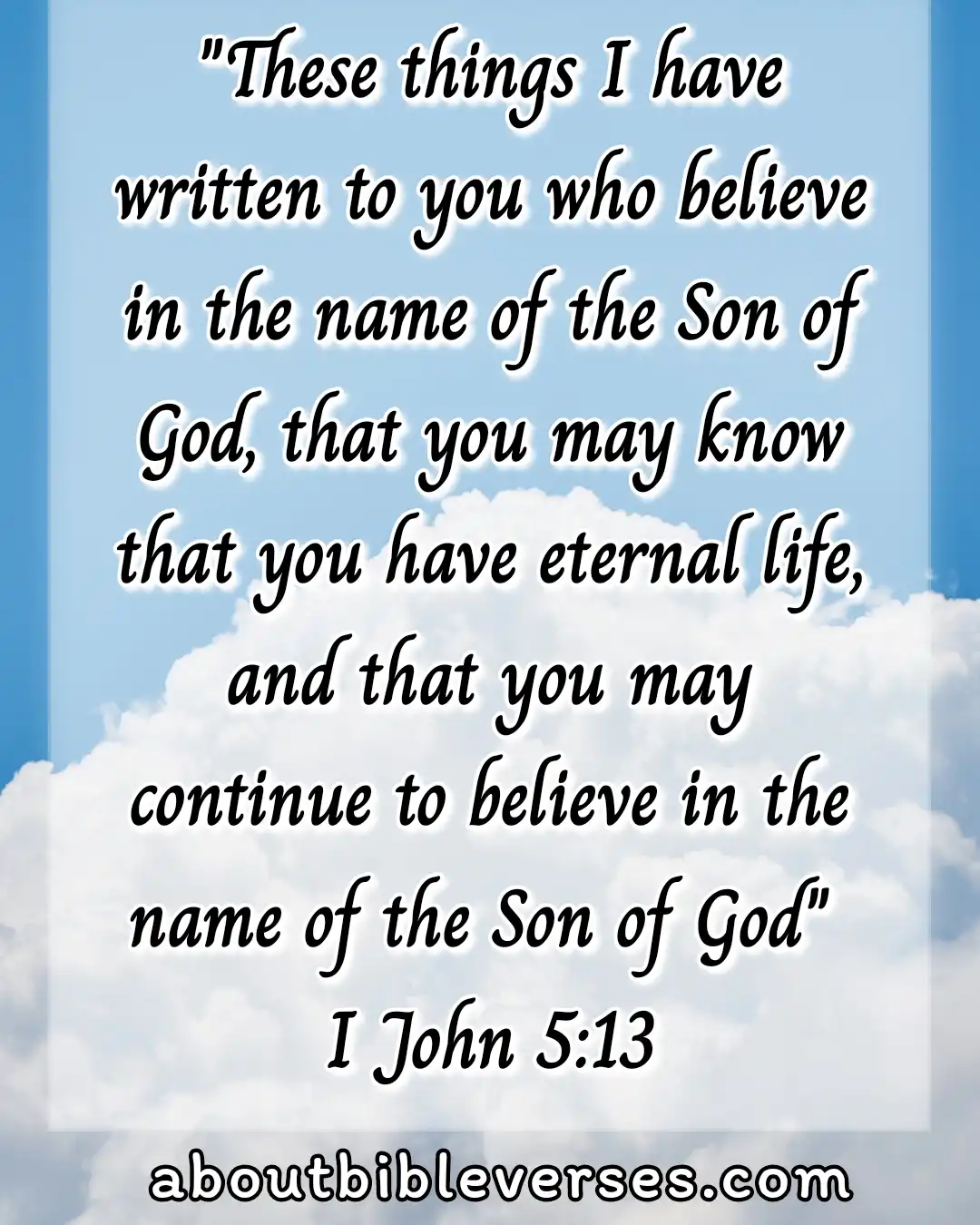 1 John 5:13
"These things have I written unto you that believe on the name of the Son of God; that ye may know that ye have eternal life, and that ye may believe on the name of the Son of God"
Acts 16:31
"And they said, Believe on the Lord Jesus Christ, and thou shalt be saved, and thy house"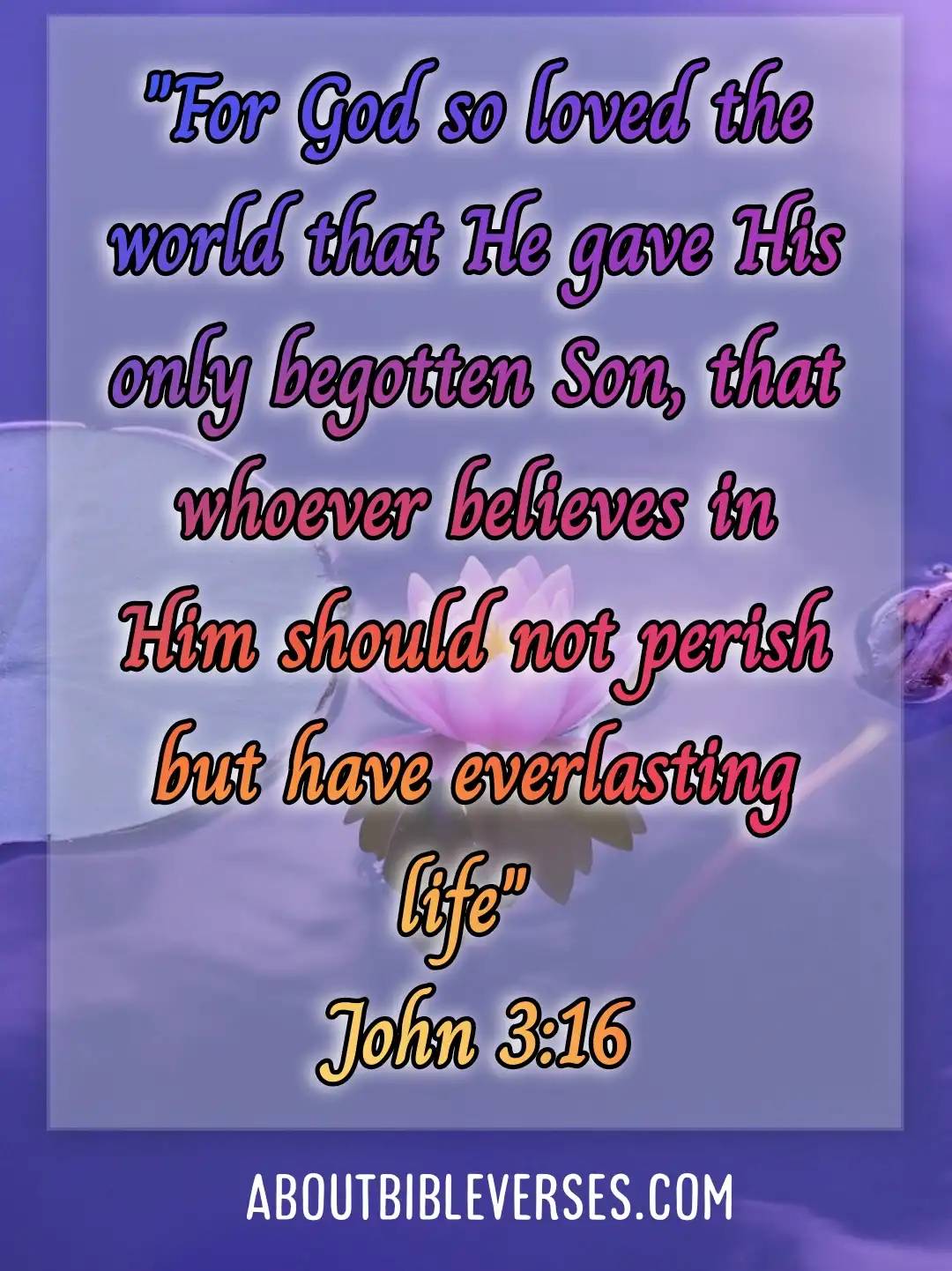 John 3:16
"For God so loved the world, that he gave his only begotten Son, that whosoever believeth in him should not perish, but have everlasting life"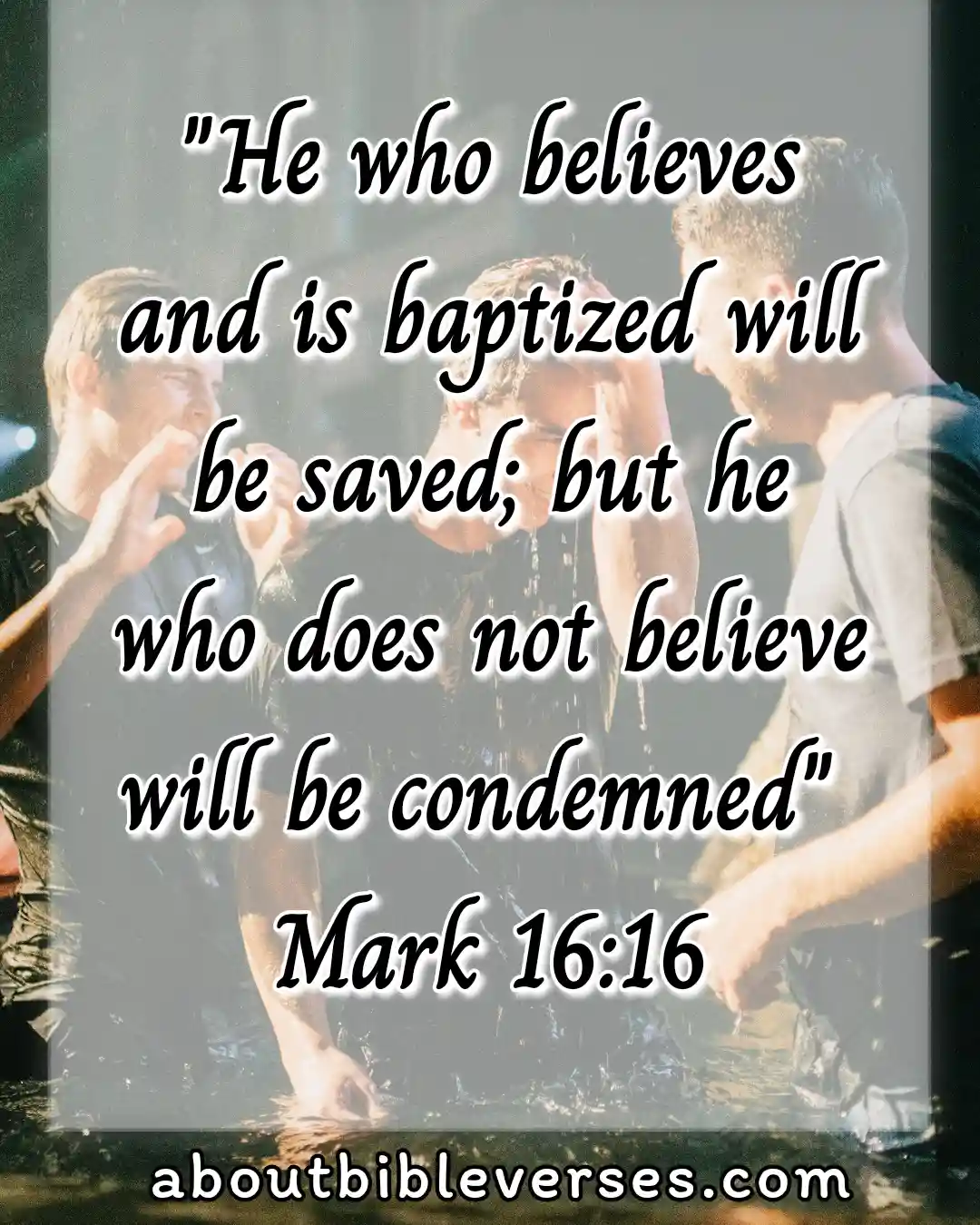 Mark 16:16
"He that believeth and is baptized shall be saved; but he that believeth not shall be damned"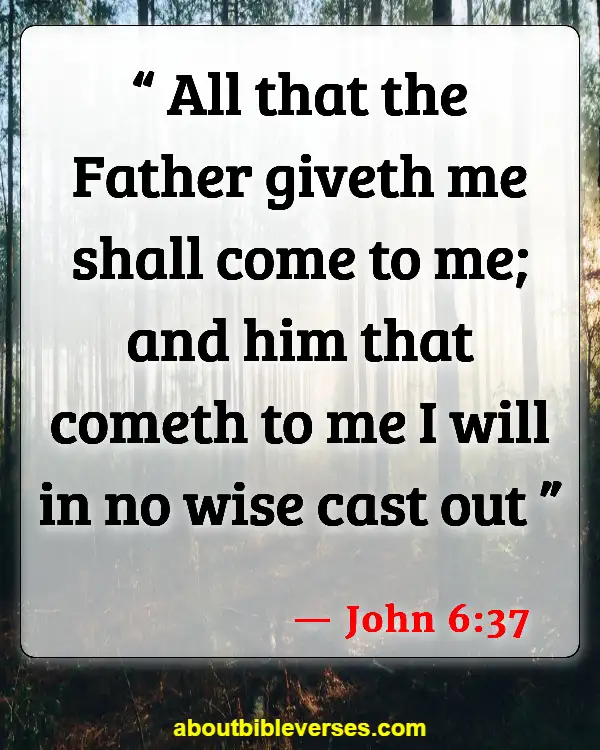 John 6:37
"All that the Father giveth me shall come to me; and him that cometh to me I will in no wise cast out"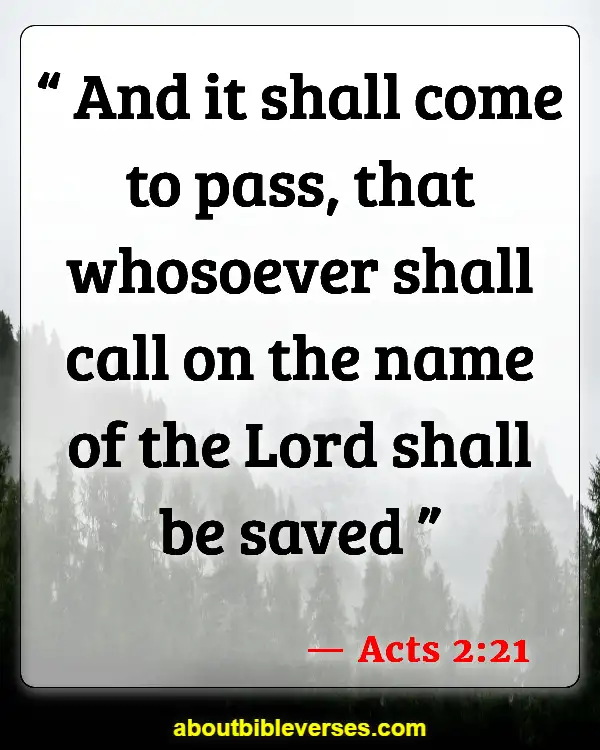 Acts 2:21
"And it shall come to pass, that whosoever shall call on the name of the Lord shall be saved"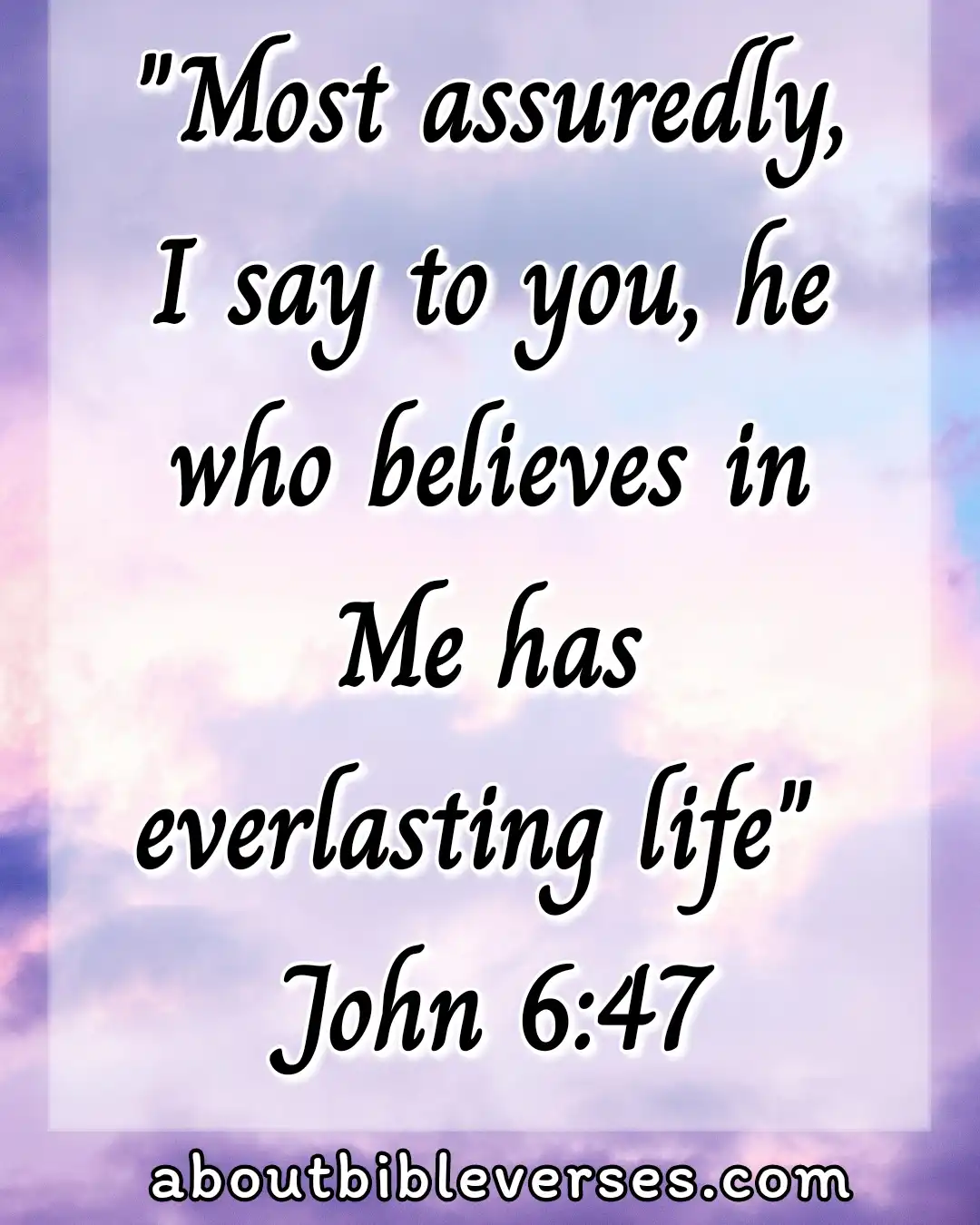 John 6:47
"Verily, verily, I say unto you, He that believeth on me hath everlasting life"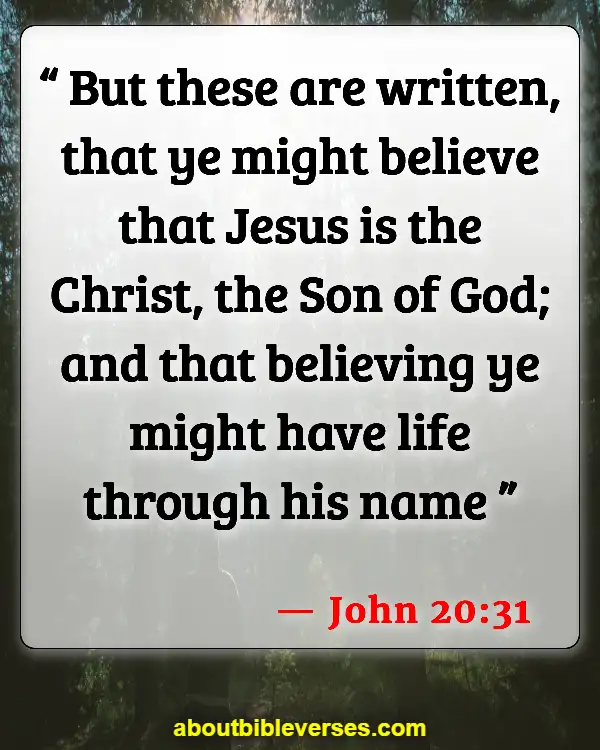 John 20:31
"But these are written, that ye might believe that Jesus is the Christ, the Son of God; and that believing ye might have life through his name"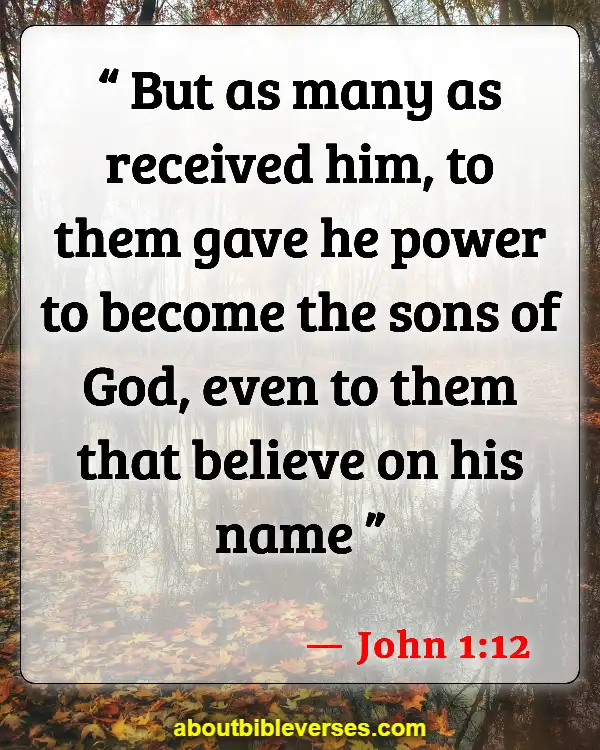 John 1:12
"But as many as received him, to them gave he power to become the sons of God, even to them that believe on his name"
More Information About This Salvation Click Here -> What is salvation and how can I achieve it? – Detailed Explanation