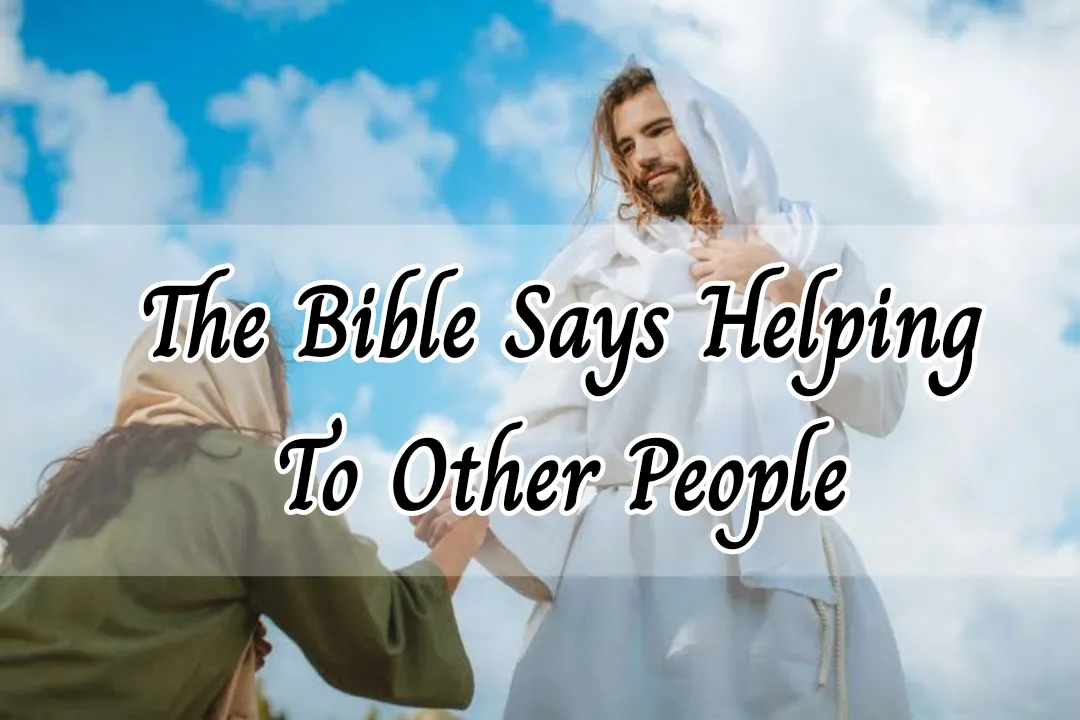 Hello dear friends, welcome to our site in the name of Jesus Christ. Today we will look at the Bible Scriptures About Helping Other In KJV. If you like today's post then definitely comment and share.
Through the Holy Bible God told us to help each other. By this, you can save money in heaven. Where I am and no one can take away your wealth from me. Help is not just about giving money to someone.
The help we can do in many ways, such as if someone is weak in faith, we can encourage him with the Word of God. If someone goes astray, we can bring them to the right path with the right advice by the word of God.
Help means to be by someone's side in times of sorrow.  Through this, we can be pleasing to God and play a special role in the growth of God's kingdom.  Let us look at some Bible verses that God has told us to help others.
Helping Others

From Old Testament Bible

Verses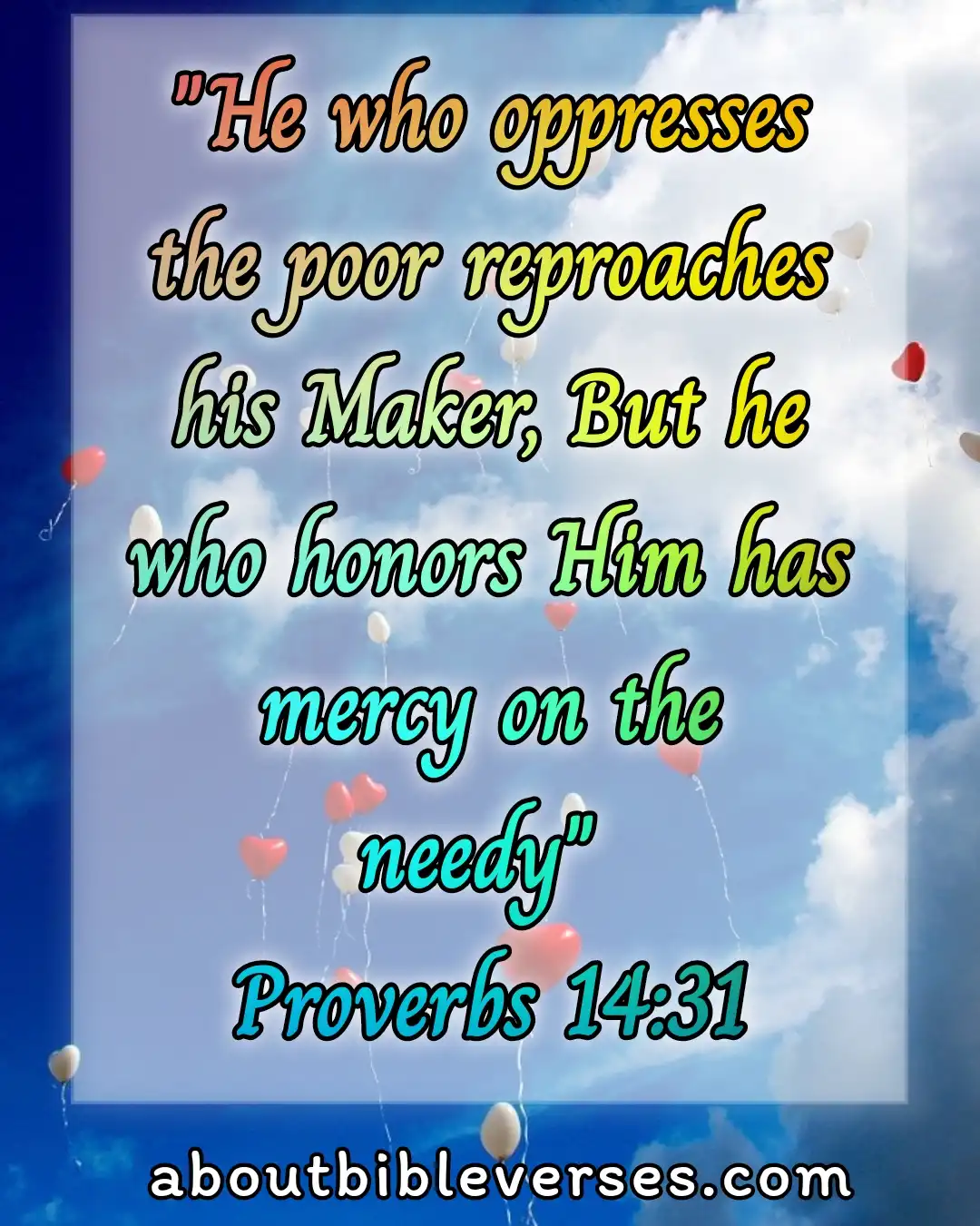 Proverbs 14:31(KJV)"He that oppresseth the poor reproacheth his Maker: but he that honoureth him hath mercy on the poor"
Explanation:-The Bible tells us that we are all children of God. He who is poor or rich. So the Bible tells us that he who loves God will sympathize with the poor and that he who does not love God will persecute God by torturing the poor.
Deuteronomy 15:7(KJV)" If there be among you a poor man of one of thy brethren within any of thy gates in thy land which the Lord thy God giveth thee, thou shalt not harden thine heart, nor shut thine hand from thy poor brother"
Explanation:- This Word of God tells us that wherever we go if there is a helpless poor brother in front of us, we must help him. If we have the power to help, we will save our wealth from God so that we do not hold back.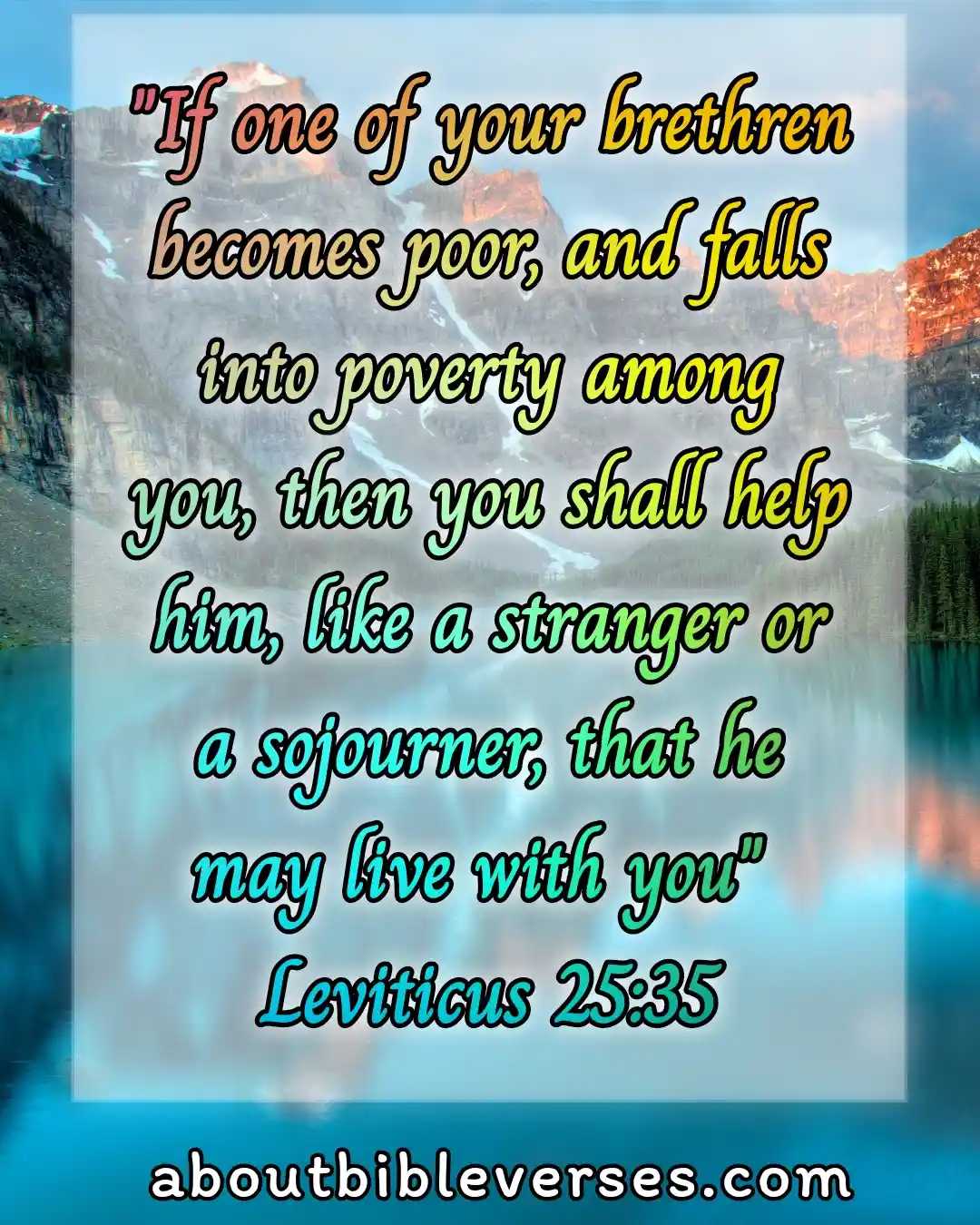 Leviticus 25:35(KJV)"And if thy brother be waxen poor, and fallen in decay with thee; then thou shalt relieve him: yea, though he be a stranger, or a sojourner; that he may live with thee"
Explanation:- God says in His Word that if a person becomes financially weak in order to live, we must help him financially without any interest and let that person live with us so that we can honor God.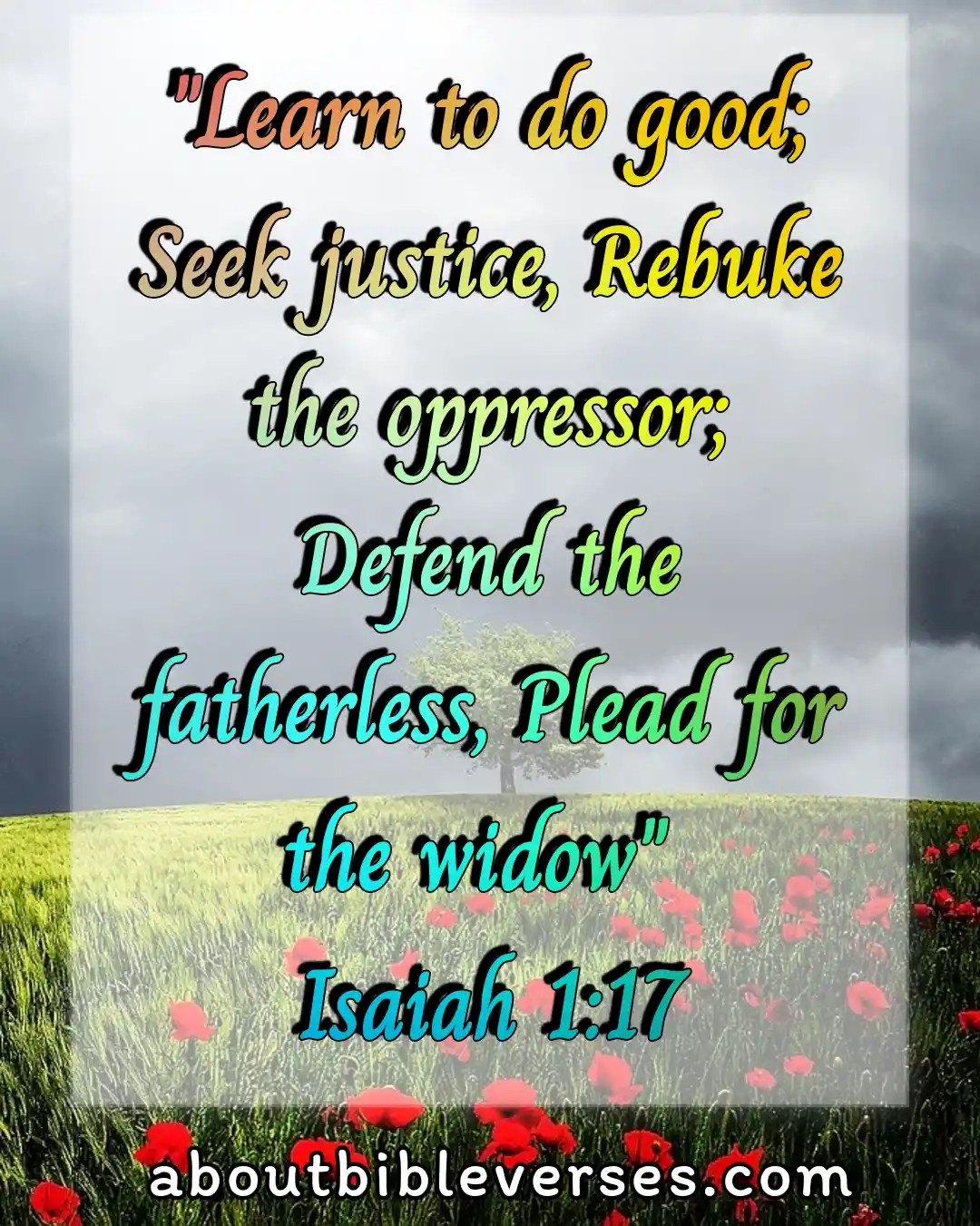 Isaiah 1:17(KJV)"Learn to do well; seek judgment, relieve the oppressed, judge the fatherless, plead for the widow"
Explanation:- May we always do good deeds as true children of God, and treat people well and walk in righteousness, stand by orphaned boys and girls and help widows.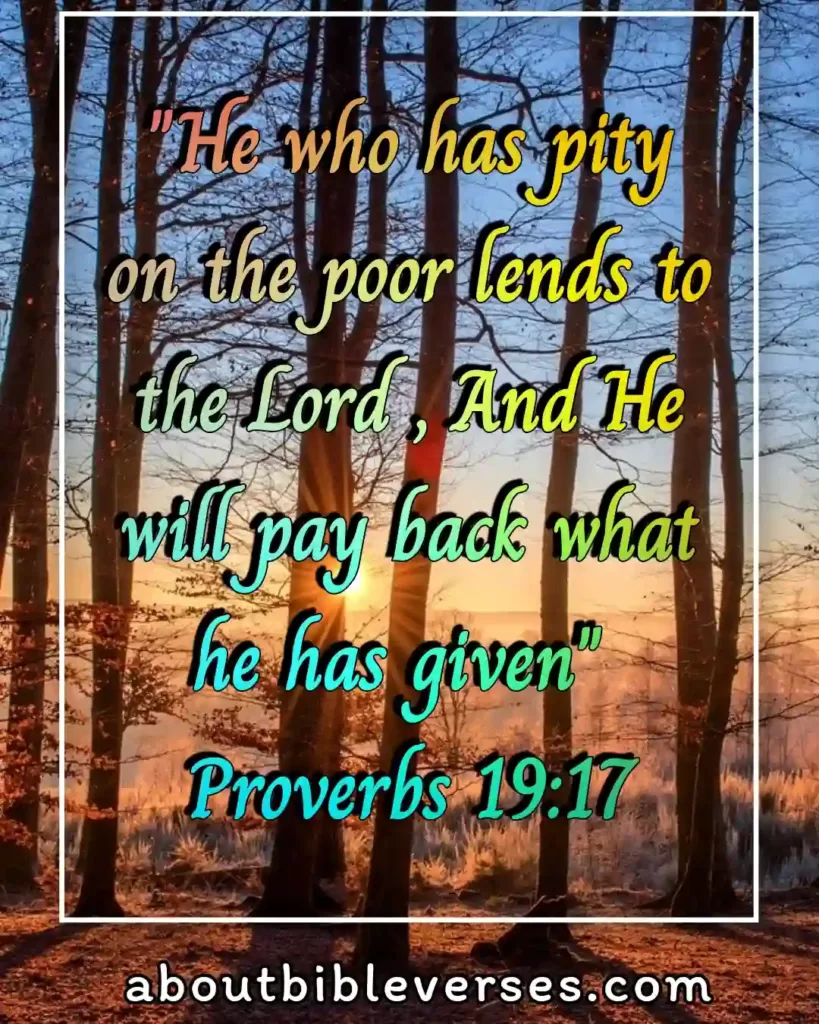 Proverbs 19:17(KJV)"He that hath pity upon the poor lendeth unto the Lord; and that which he hath given will he pay him again"
Explanation:- God's Word tells us that when we give money to a poor person, we lend it directly to God, and God's Word tells us that God will repay it for such a merciful quality.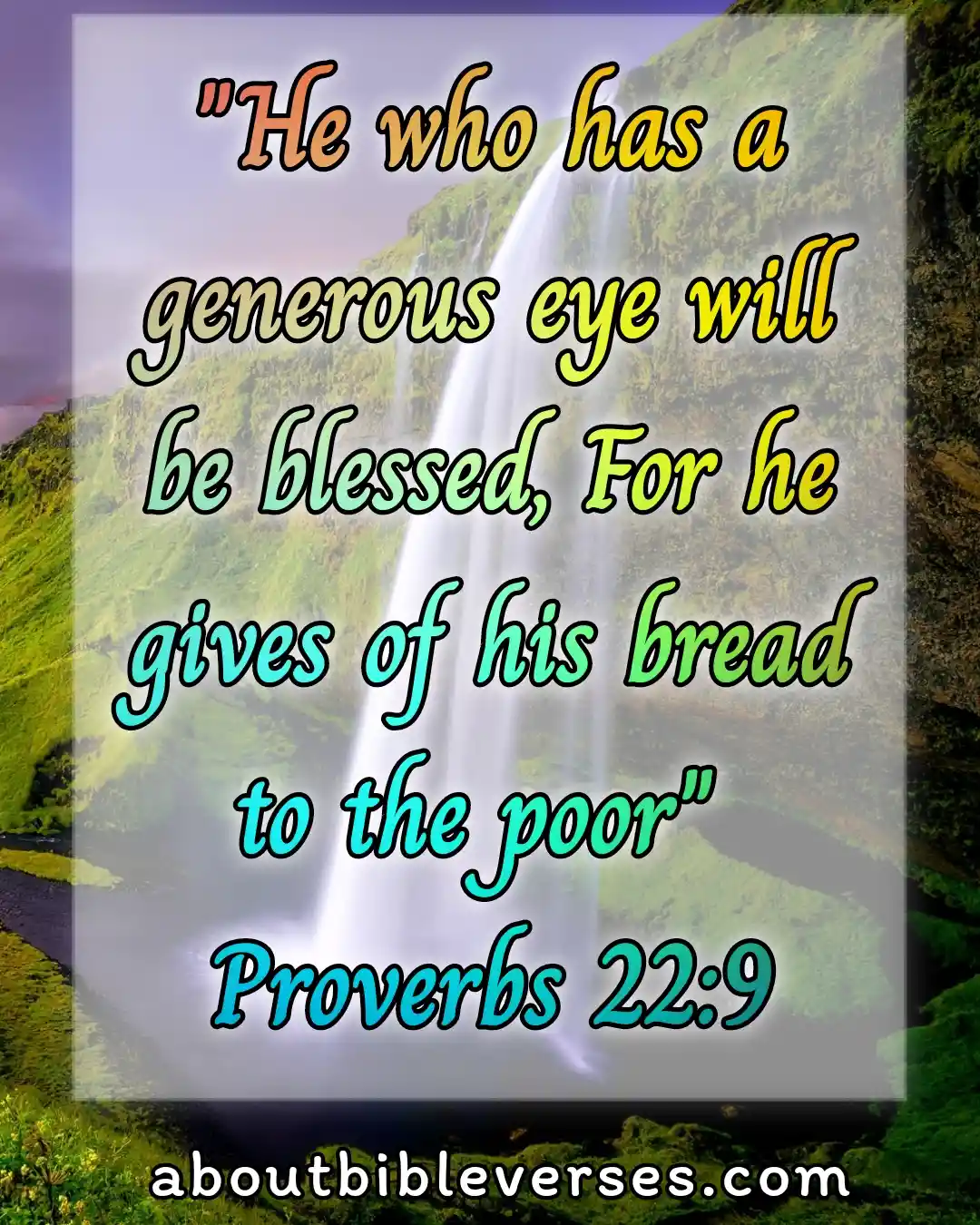 Proverbs 22:9(KJV)"He that hath a bountiful eye shall be blessed; for he giveth of his bread to the poor"
Explanation:- Blessed is the man who gives generously to himself without thinking of himself. Blessed is he who shares his food with the poor.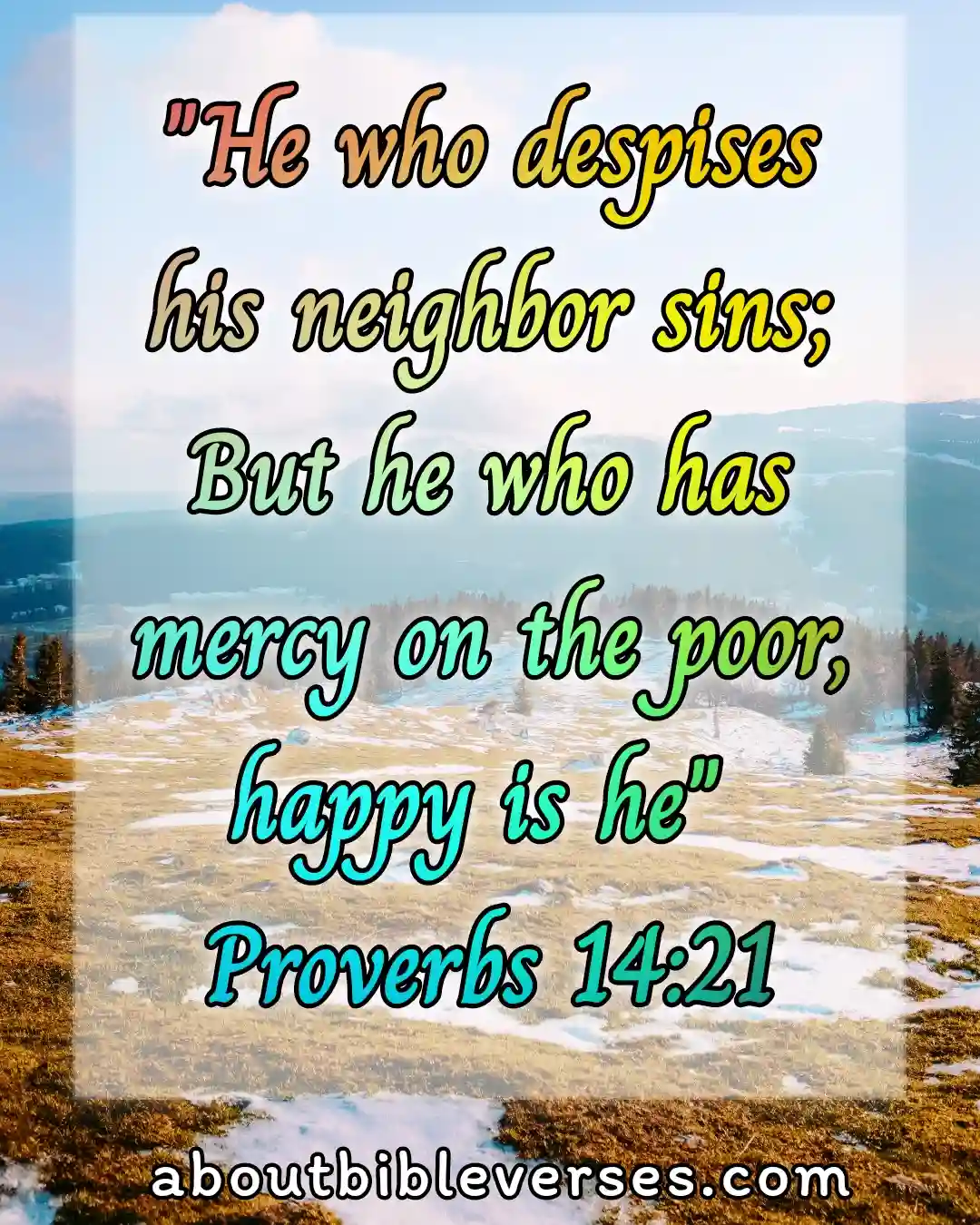 Proverbs 14:21(KJV)"He that despiseth his neighbour sinneth: but he that hath mercy on the poor, happy is he"
Explanation:- The Bible teaches us not to hate our neighbors. Even if he oppresses us, we should run away from his bad times. We should not neglect him. This will be our second commandment of God. And if we hate Him and do not go for help, we will sin against God.
Helping Others

From New Testament Bible

Verses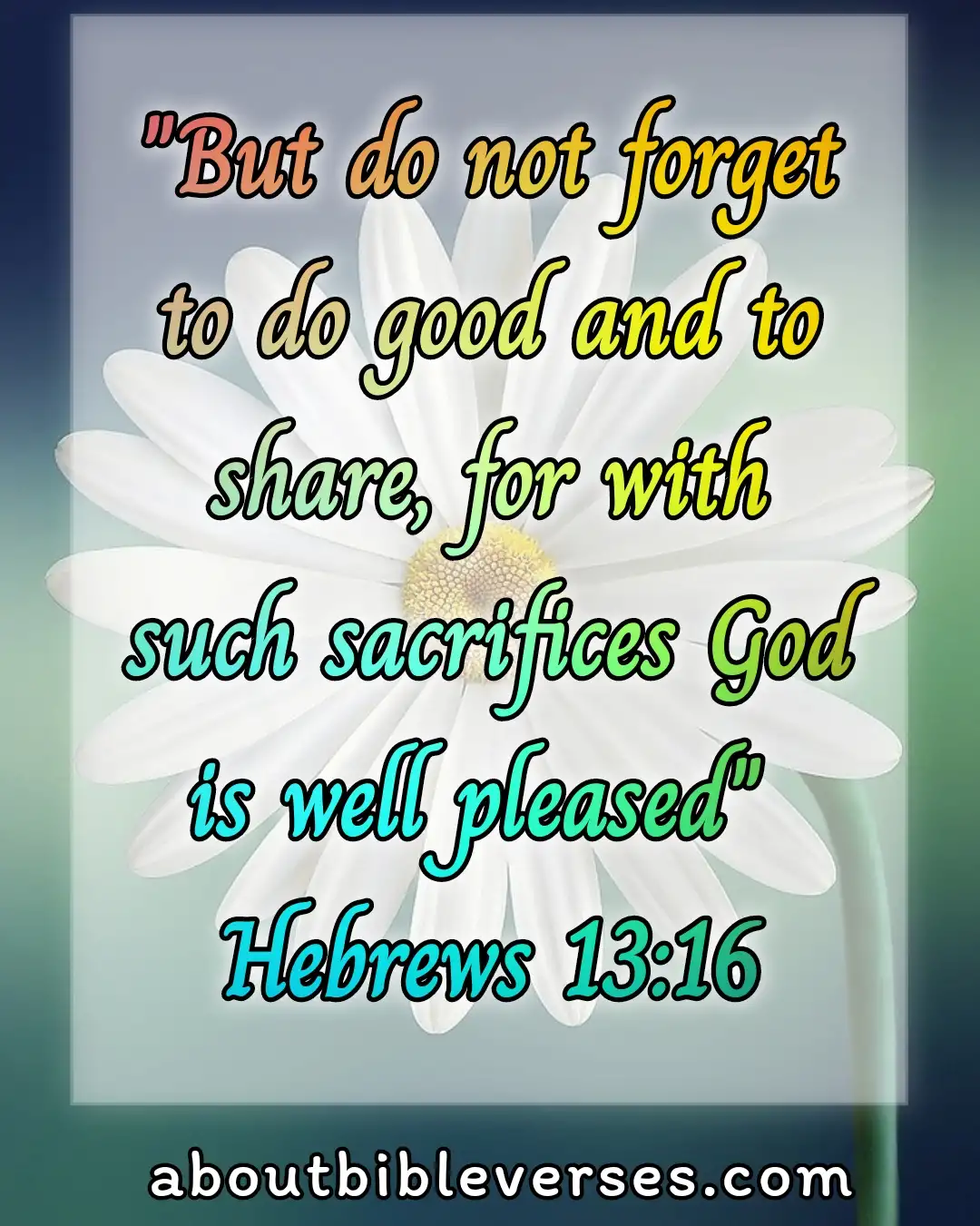 Hebrews 13:16(KJV)"But to do good and to communicate forget not: for with such sacrifices God is well pleased"
Explanation:- In this verse, God's Word tells us to be always ready to help others. May we never get tired and may all our small good deeds please God very much. And these small deeds will one day get great rewards from God.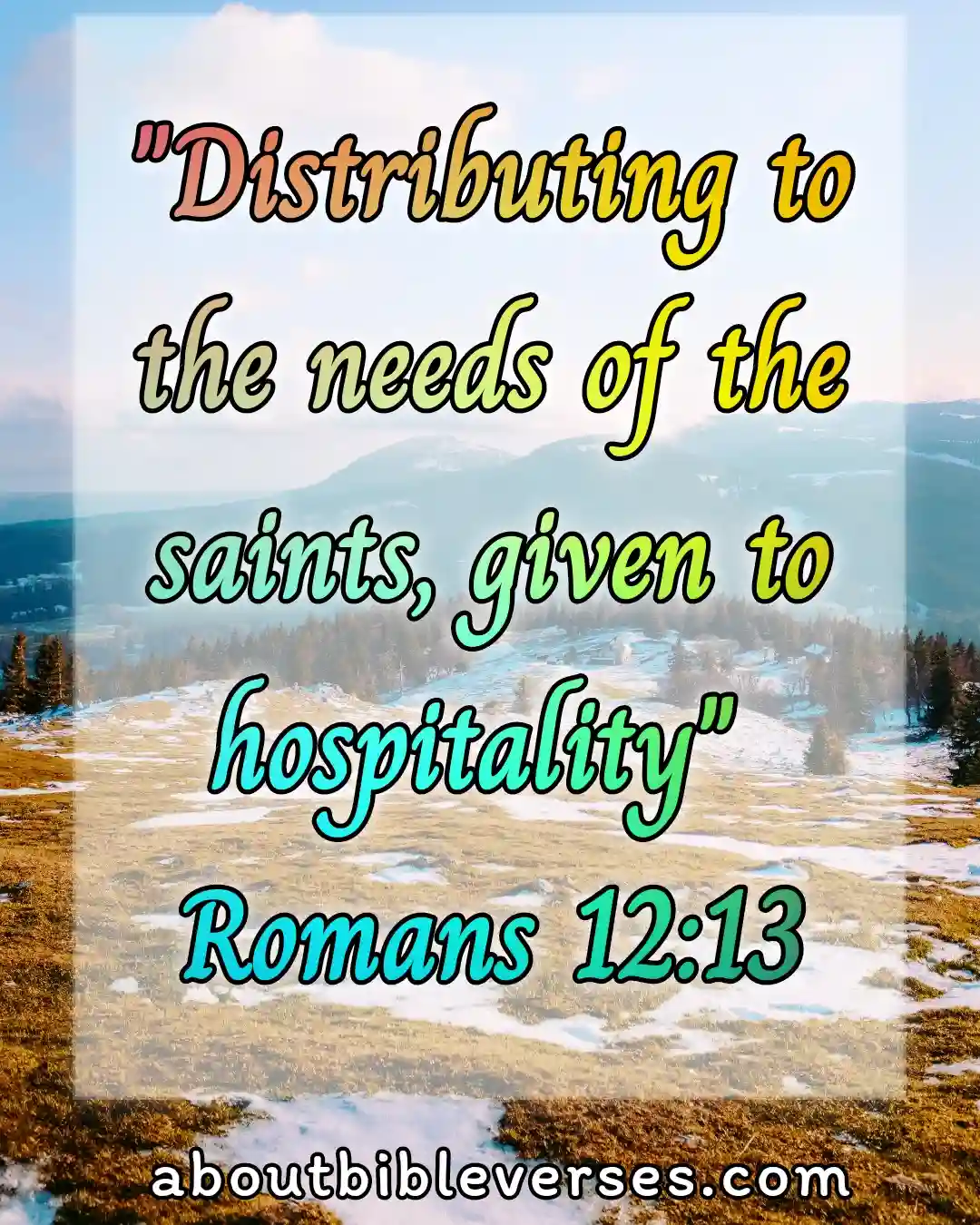 Romans 12:13(KJV)"Distributing to the necessity of saints; given to hospitality"
Explanation:- God encourages us in this short sentence to share what we have with others, that is, God's needy people so that we can have more of God's blessings.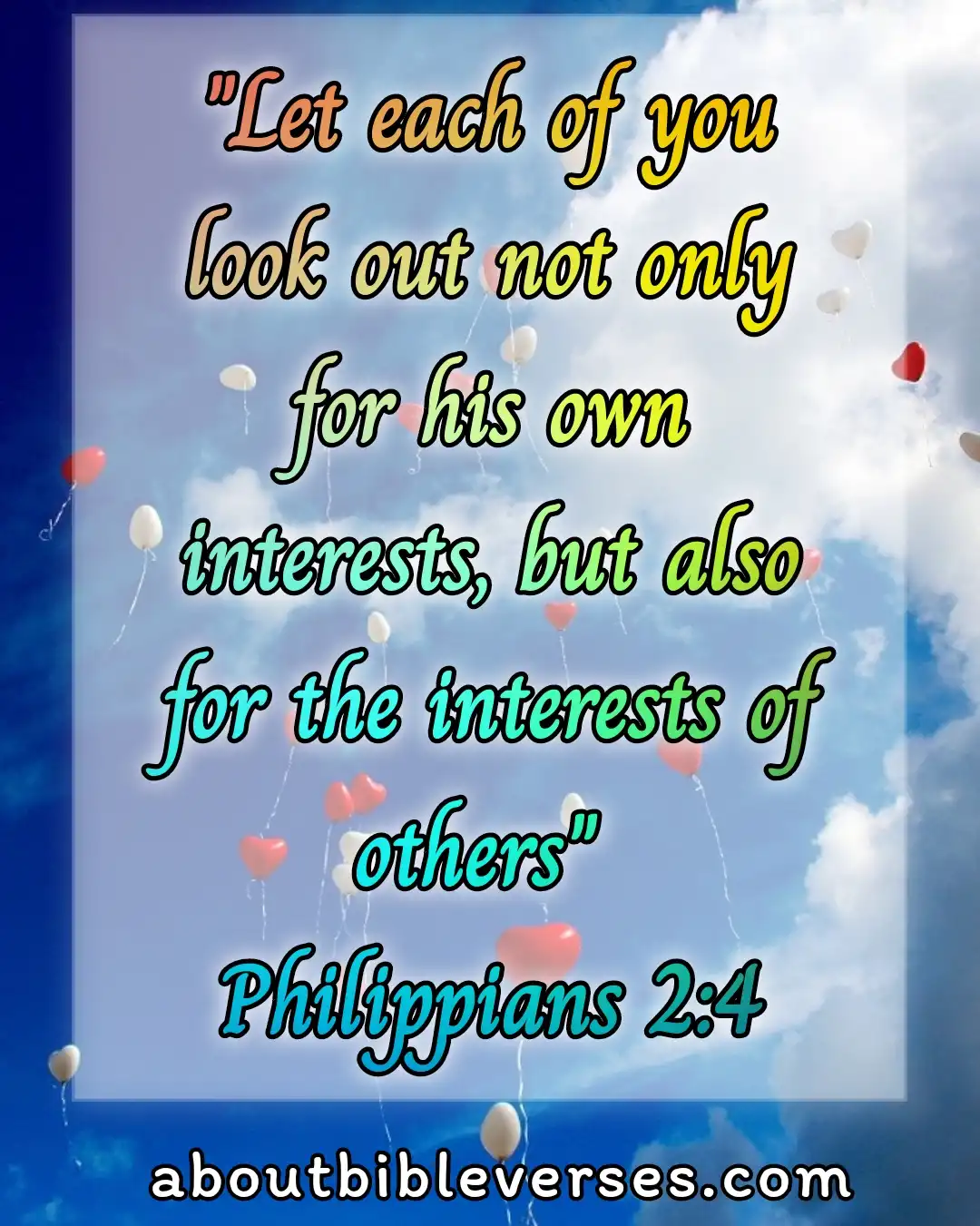 Philippians 2:4(KJV)"Look not every man on his own things, but every man also on the things of others"
Explanation:- The Bible tells us not to be selfish and to think only of ourselves and others. As was the attitude in our Lord Jesus Christ, He gave life on this earth, not for himself but for us.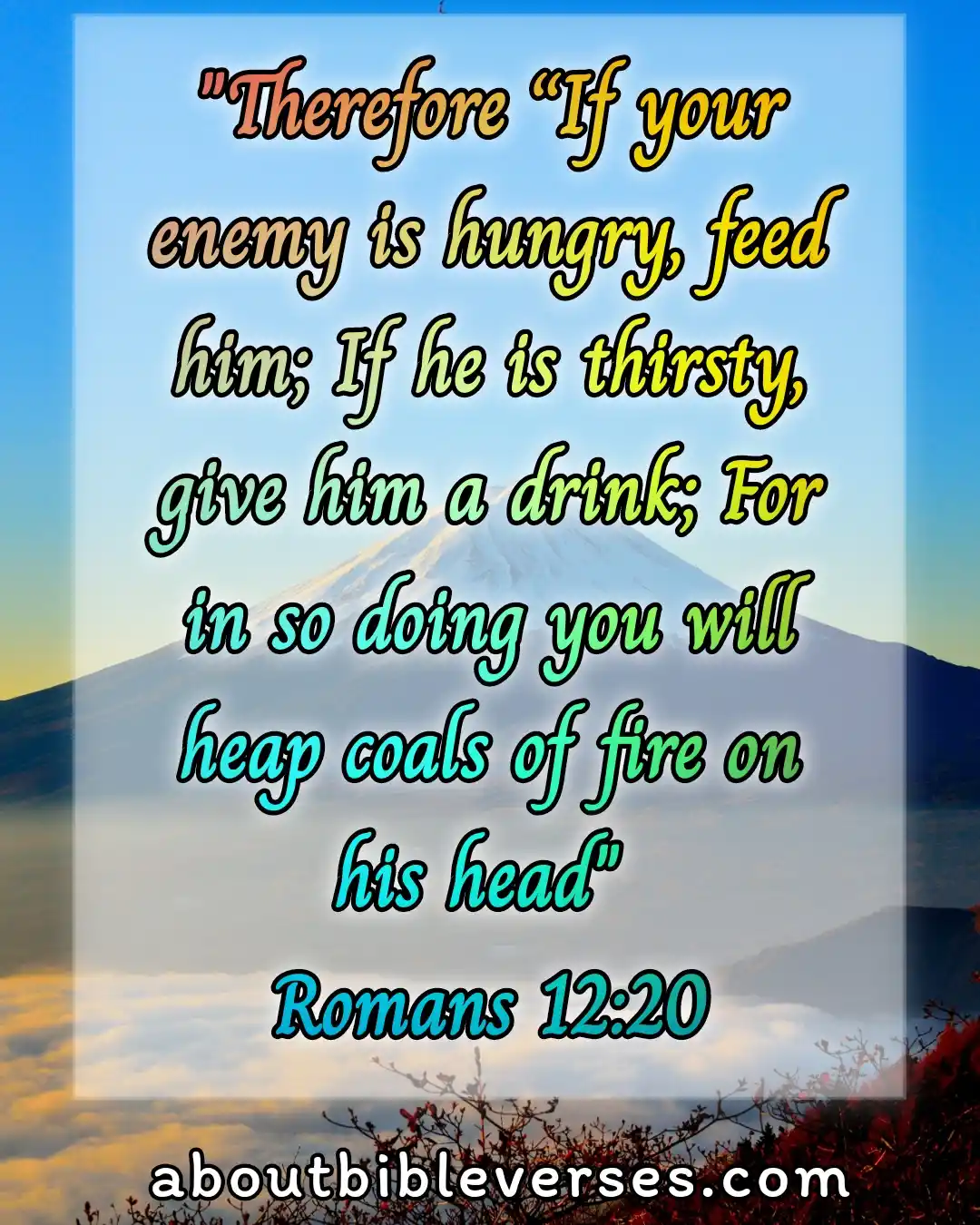 Romans 12:20(KJV)"Therefore if thine enemy hunger, feed him; if he thirst, give him drink: for in so doing thou shalt heap coals of fire on his head"
Explanation:- God's Word tells us that we love our enemies and do not retaliate in any way. Because revenge is with God, but if our enemy is hungry, let him eat. If he is thirsty, let him drink water. In this way, he will understand our God and he will be ashamed.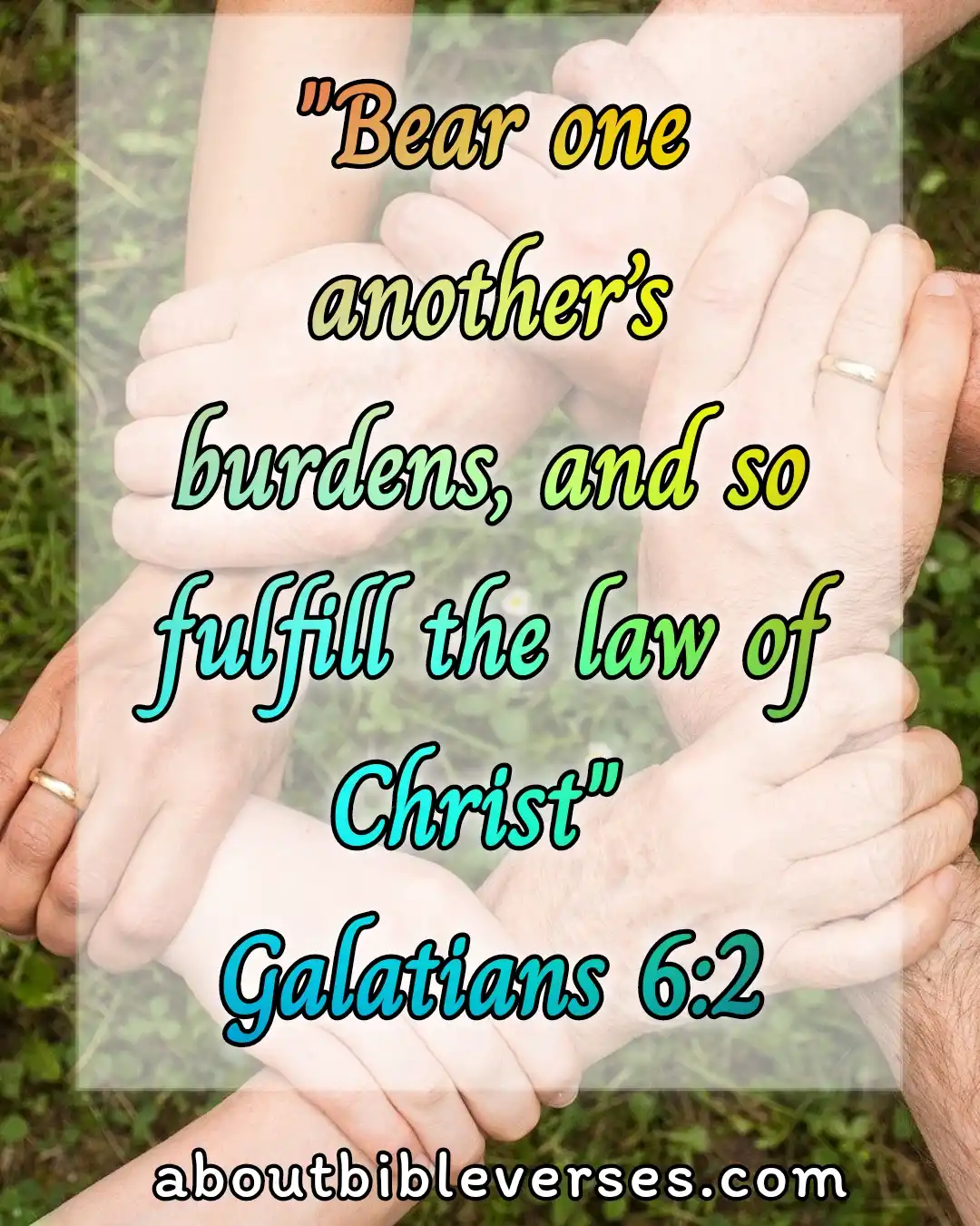 Galatians 6:2(KJV)"Bear ye one another's burdens, and so fulfil the law of Christ"
Explanation:- The Lord Jesus Christ tells us to love one another. And let us help each other. Let us bear each other's burdens, as the Lord Jesus Christ has carried our burdens. He has taken the burden of our sins in spite of His innocence, just as we bear each other's burdens and encourage one another.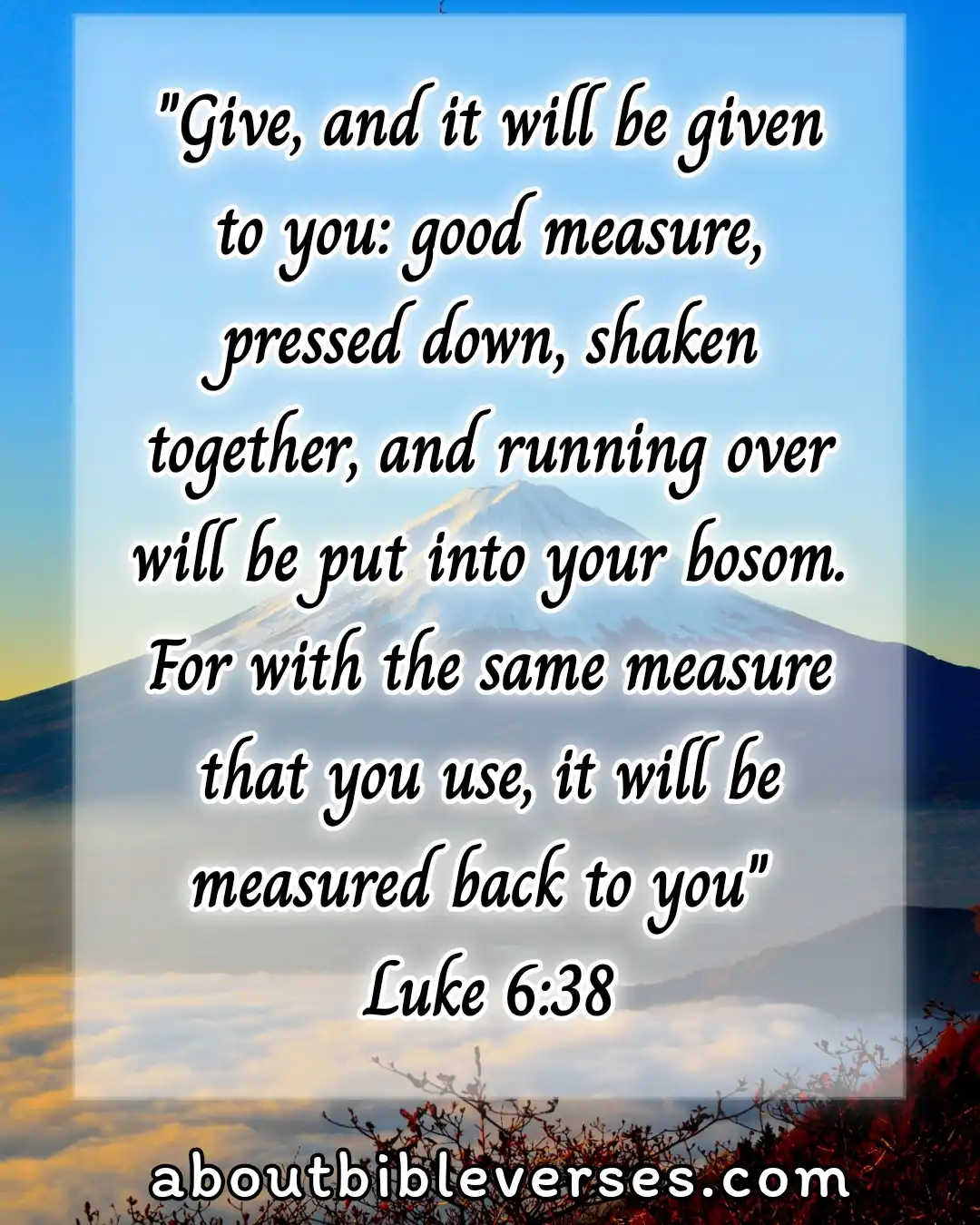 Luke 6:38(KJV)"Give, and it shall be given unto you; good measure, pressed down, and shaken together, and running over, shall men give into your bosom. For with the same measure that ye mete withal it shall be measured to you again"
Explanation:- The Lord Jesus Christ says you help others. You give to others. In return, you will be given what you need. You will be rewarded just as much as you give to another. And if you blame others, you will be condemned. And if you do not forgive others, you will not be forgiven. Let us not forget the command of the Lord Jesus Christ.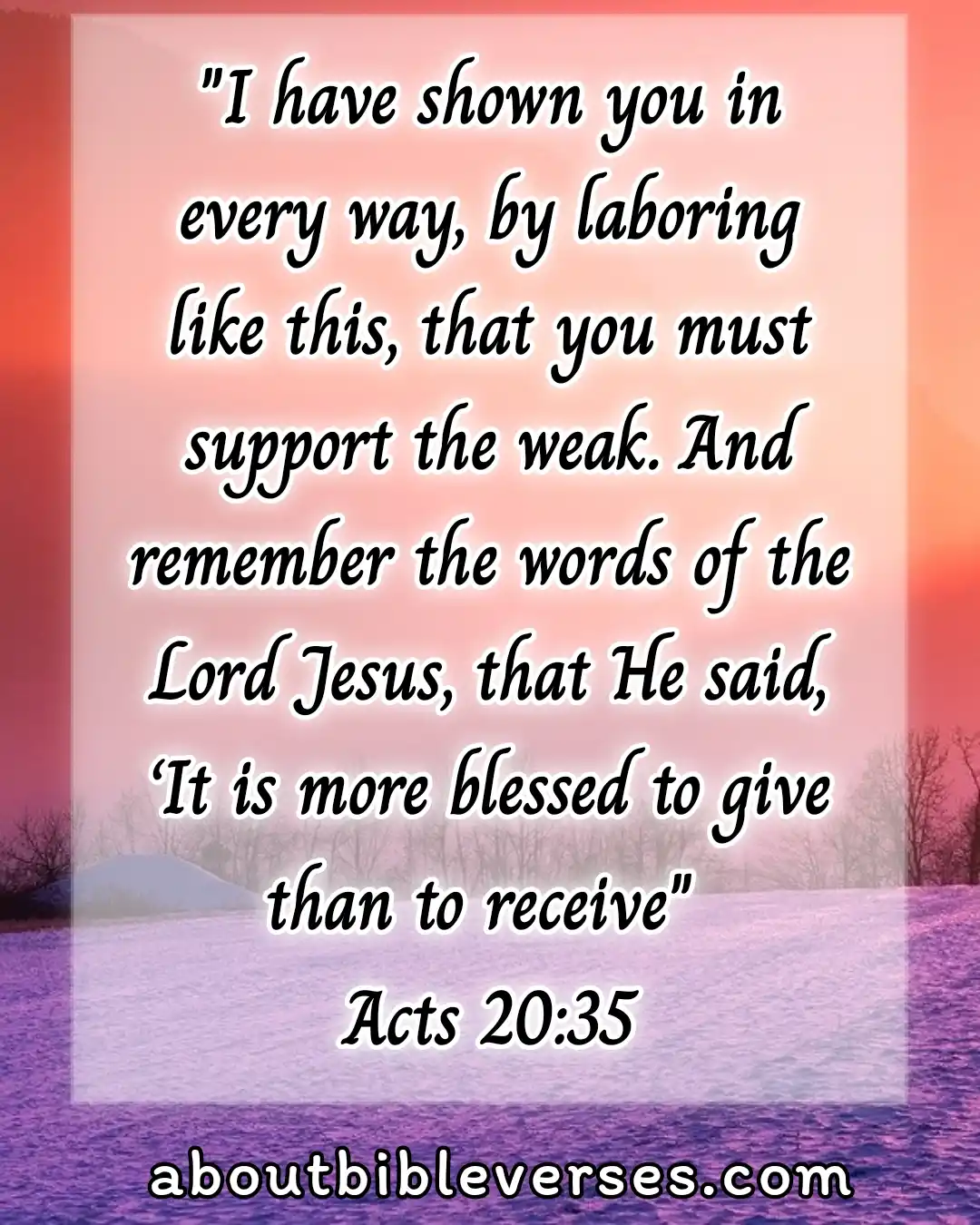 Acts 20:35(KJV)"I have shewed you all things, how that so labouring ye ought to support the weak, and to remember the words of the Lord Jesus, how he said, It is more blessed to give than to receive"
Explanation:- We should have the heart to give others instead of receiving things from others. Most of the time we seek to get profits from others even when we have those things.
We must not follow the world because it will give us no benefits. As we are the children of the most high God we must think for others that the Lord Jesus Christ thinks for the needy people.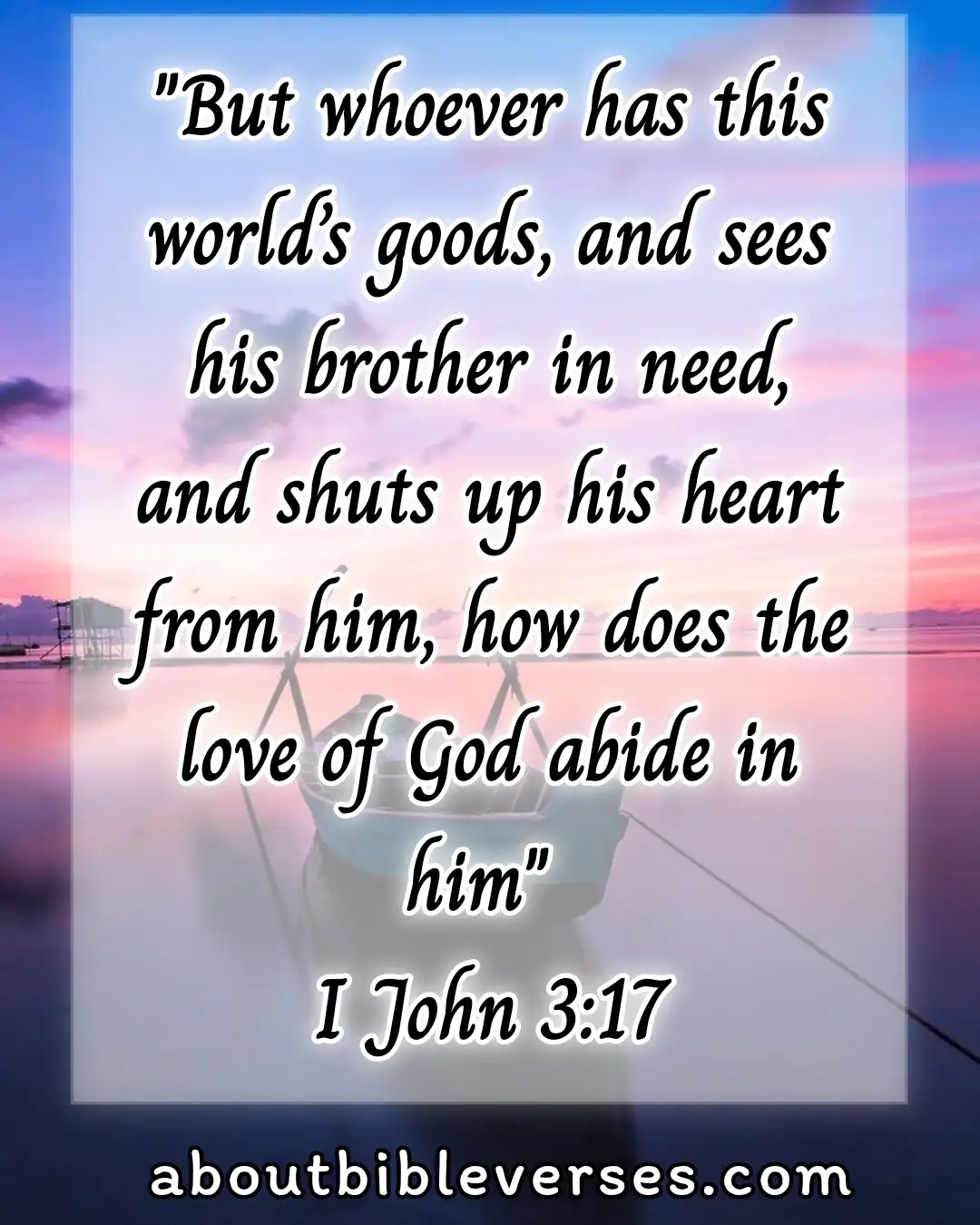 1 John 3:17(KJV)"But whoso hath this world's good, and seeth his brother have need, and shutteth up his bowels of compassion from him, how dwelleth the love of God in him"
Explanation:- While we have received Jesus we need to think for our neighbors who are living around us. We must walk according to the direction of the Holy Spirit institute of our own desire.
If we live by the instructions of the Lord then we will find inner peace in our hearts that will help us to build a healthy relationship with our brothers.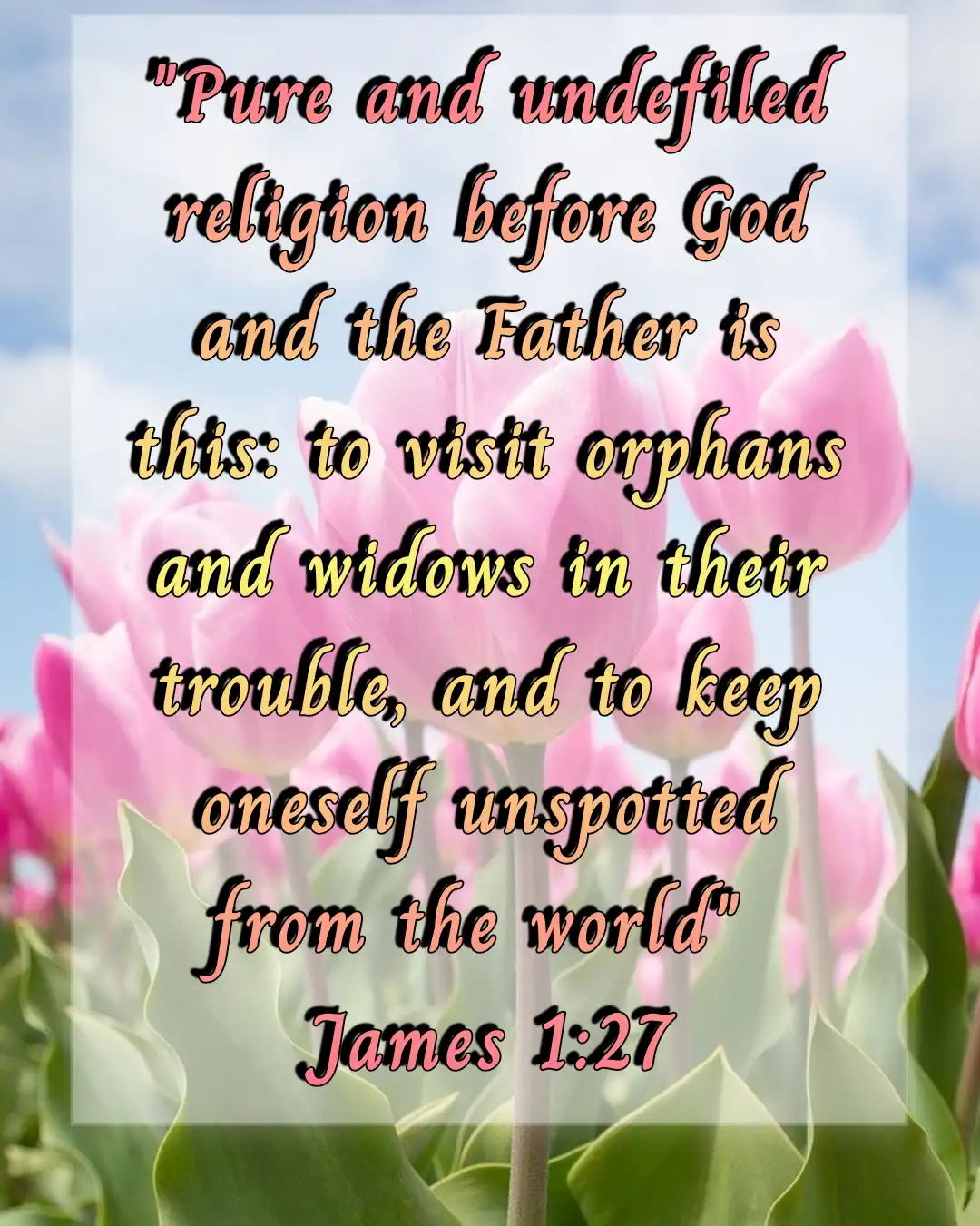 James 1:27(KJV)"Pure religion and undefiled before God and the Father is this, To visit the fatherless and widows in their affliction, and to keep himself unspotted from the world"
Explanation:- James says that the true religion will always put God first and all of his words. The followers of that true religion master live a holy life which will help them to forgive the sins of others. In true religion, people will take care of the orphans and widows who are helpless in society.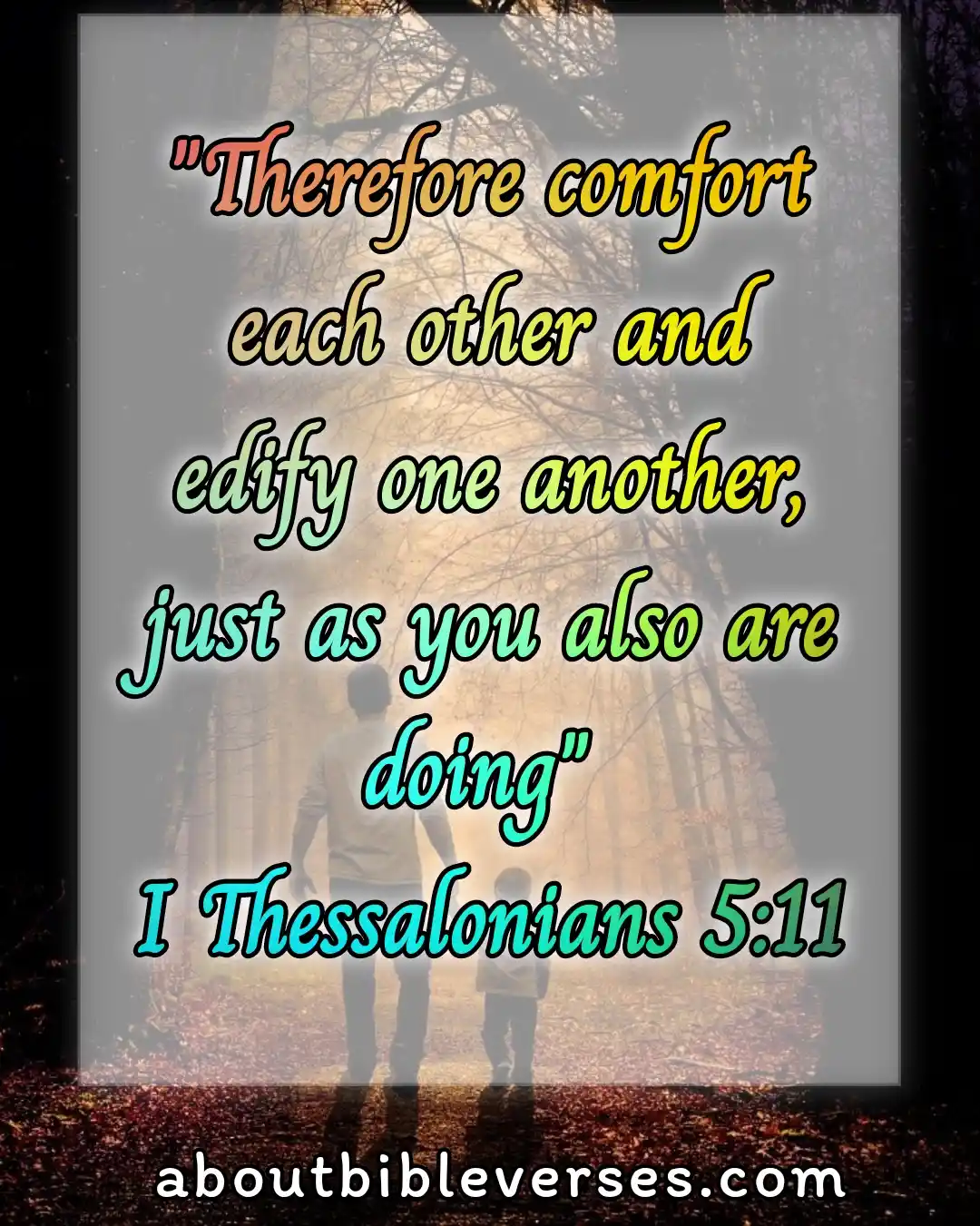 1 Thessalonians 5:11(KJV)"Wherefore comfort yourselves together, and edify one another, even as also ye do"
Explanation:- Christians should comfort each other by the word of God. They have to follow the will of God so that they will get God's grace. They need to walk with love and kindness and by doing so they will deserve to be God's children.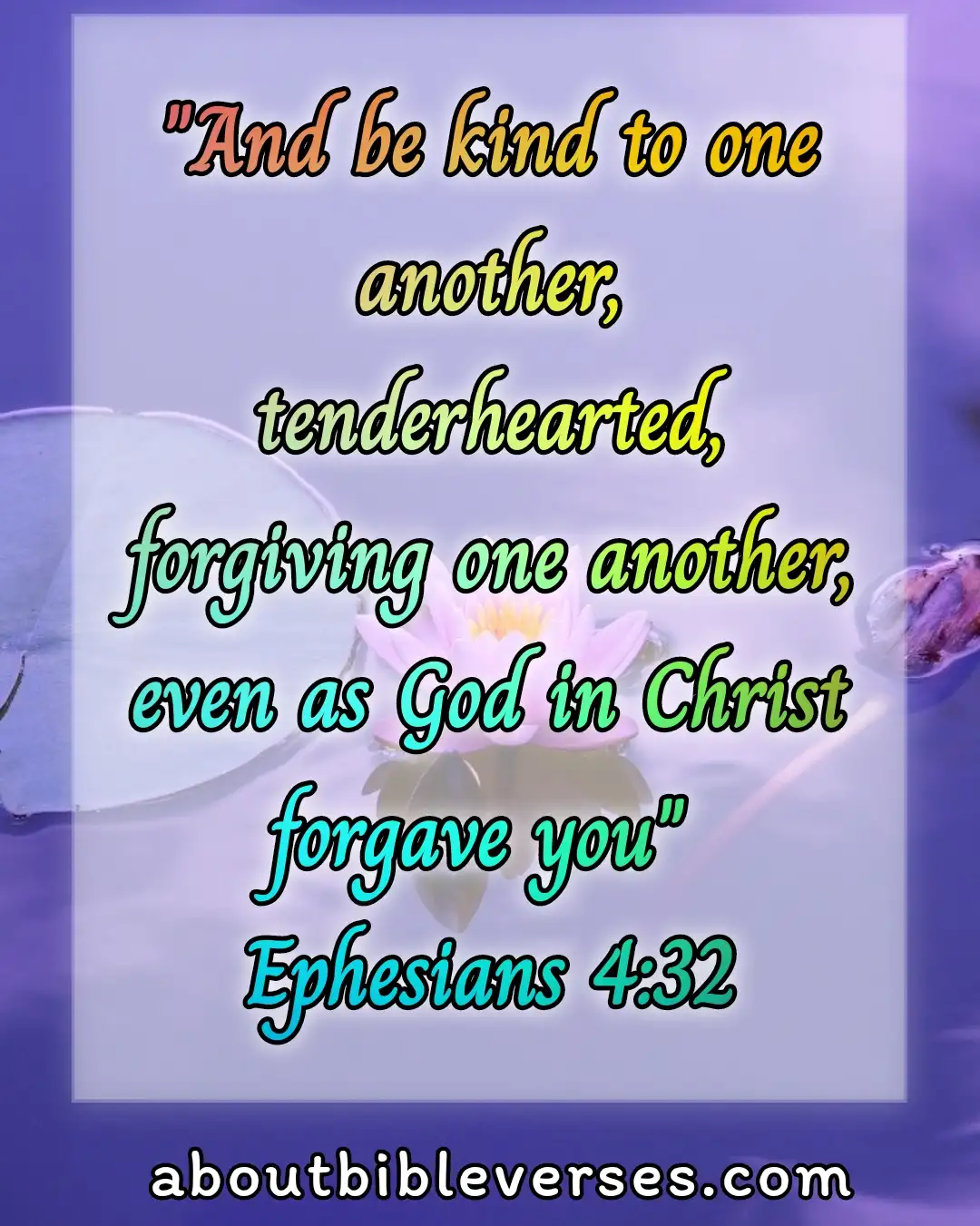 Ephesians 4:32(KJV) "And be ye kind one to another, tenderhearted, forgiving one another, even as God for Christ's sake hath forgiven you"
Explanation:- The Lord wants us to be kind to each other so that we can have godly peace in our hearts. We must forgive each other for the sake of Christ to have unity among the children of God.
Jesus has forgiven our sins when we were sinners in the eyes of the Lord. So we need to forgive our enemies.