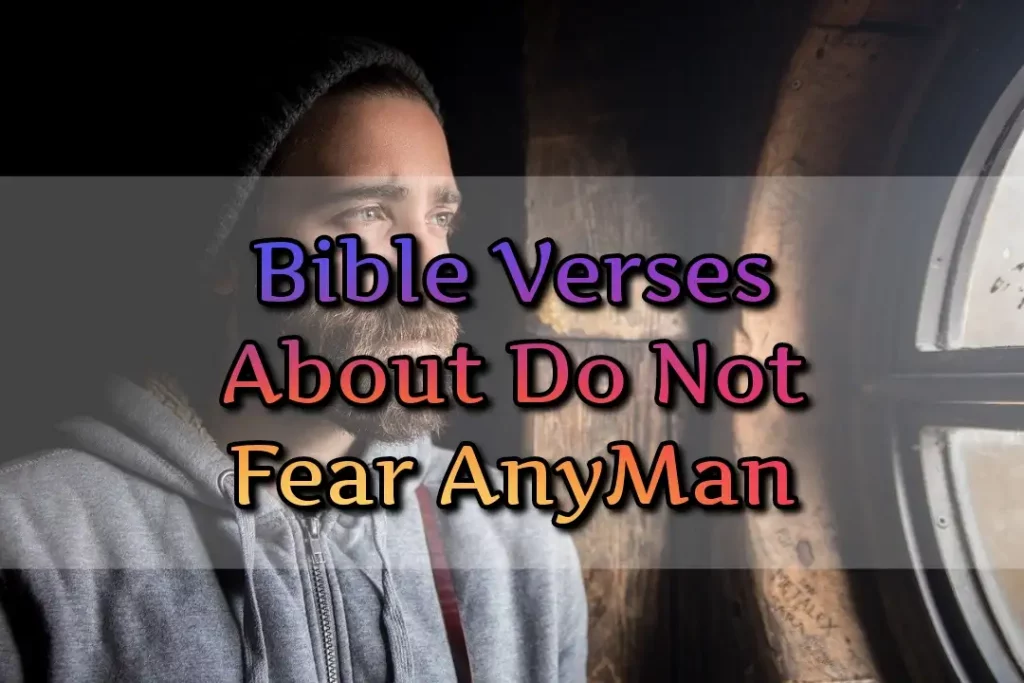 God is great and omnipotent. He created this world and created man. And that great God tells us not to worry about anything and not to be afraid of anyone. Maybe we should not be afraid to go somewhere else or stand in front of a judge. Because God is Almighty and Creator God tells us that if I am for you, who can stand against you?
The Bible tells us not to fear the people of this world because they can only kill your body but do nothing more than that but you only fear your God because He can destroy both body and soul (Matthew 10:28). Let us look at some Bible verses that take away our fear and encourage us.
Do Not Be Afraid Bible Verse In Old Testament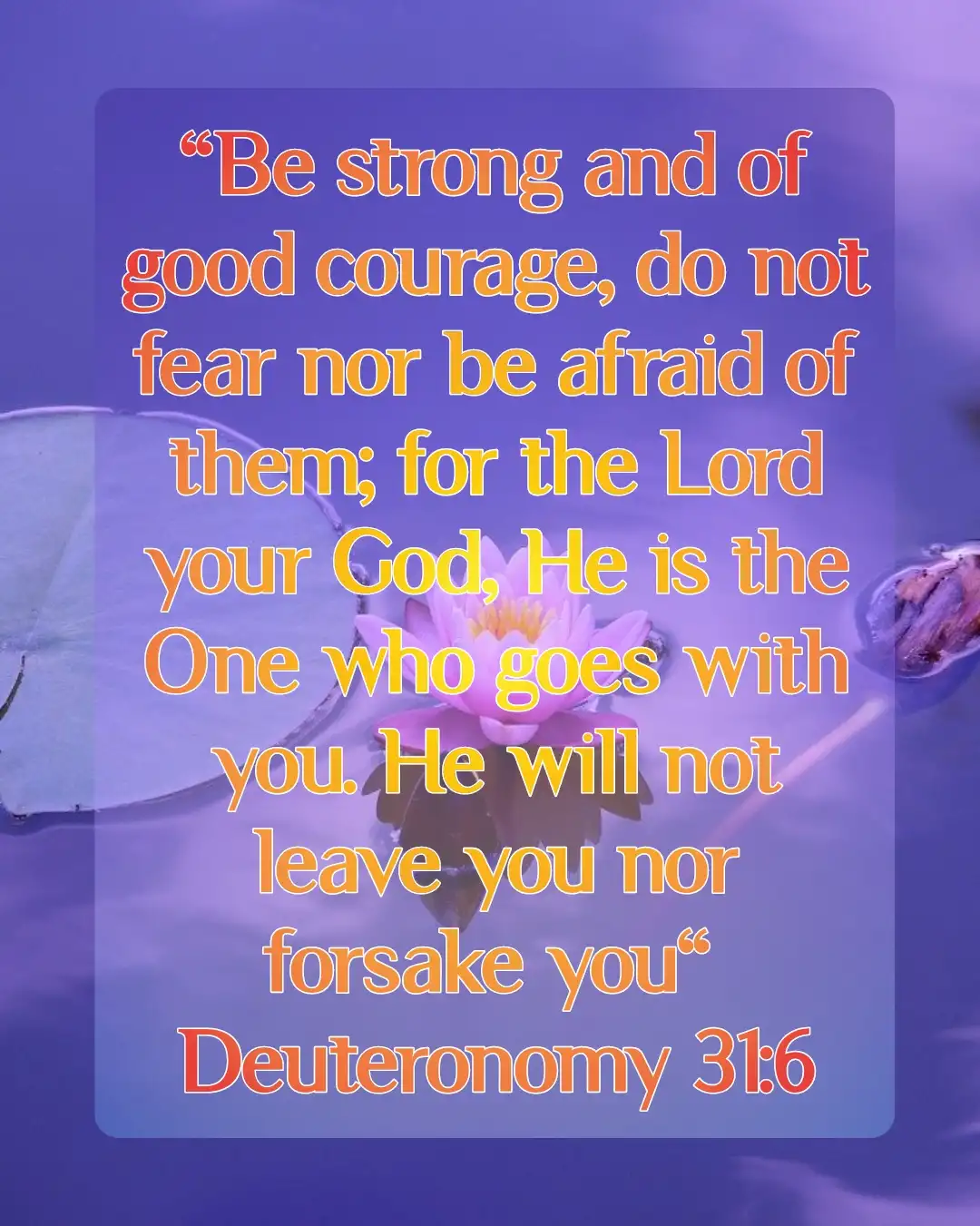 Deuteronomy 31:6"Be strong and of a good courage, fear not, nor be afraid of them: for the Lord thy God, he it is that doth go with thee; he will not fail thee, nor forsake thee"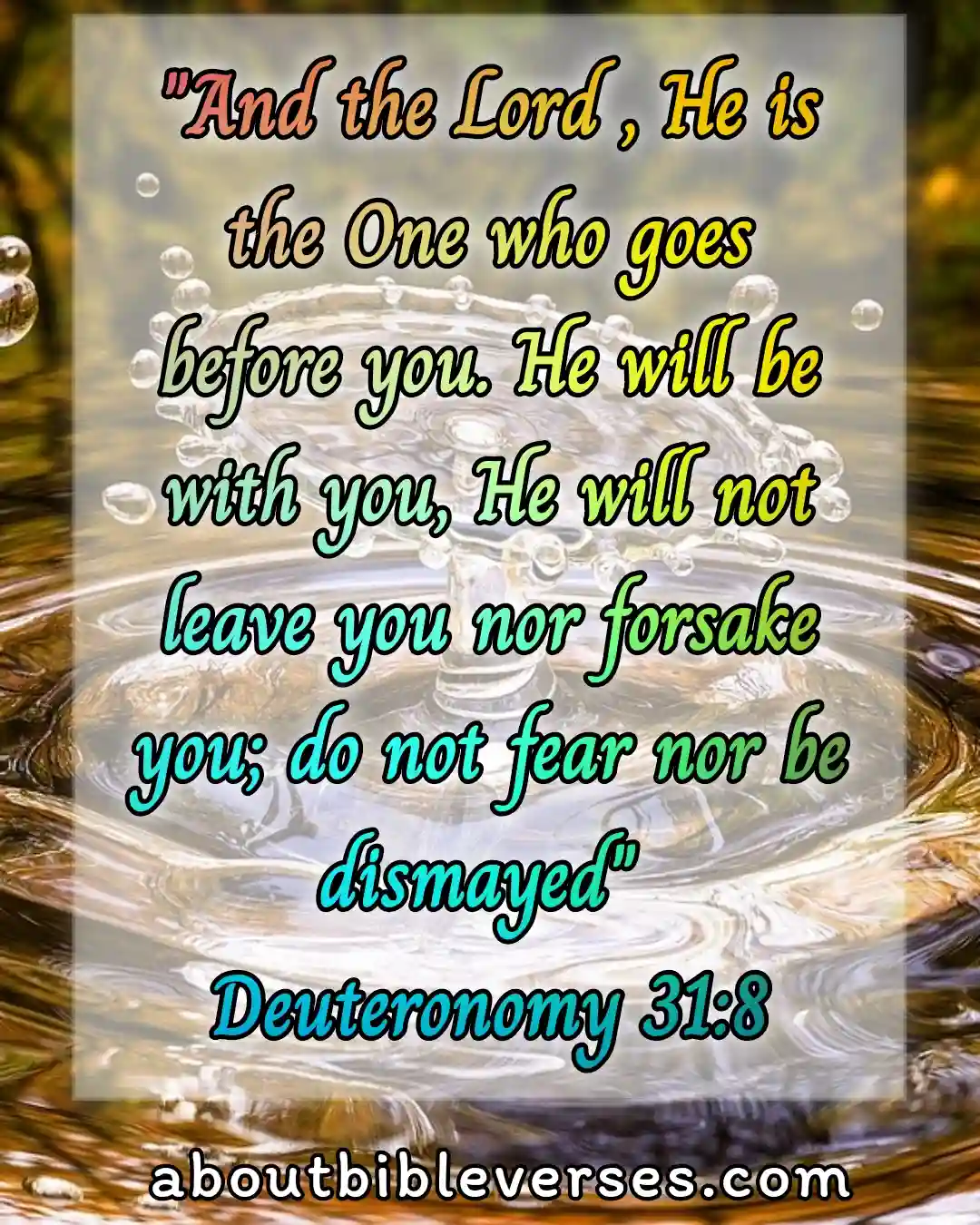 Deuteronomy 31:8"And the Lord, he it is that doth go before thee; he will be with thee, he will not fail thee, neither forsake thee: fear not, neither be dismayed"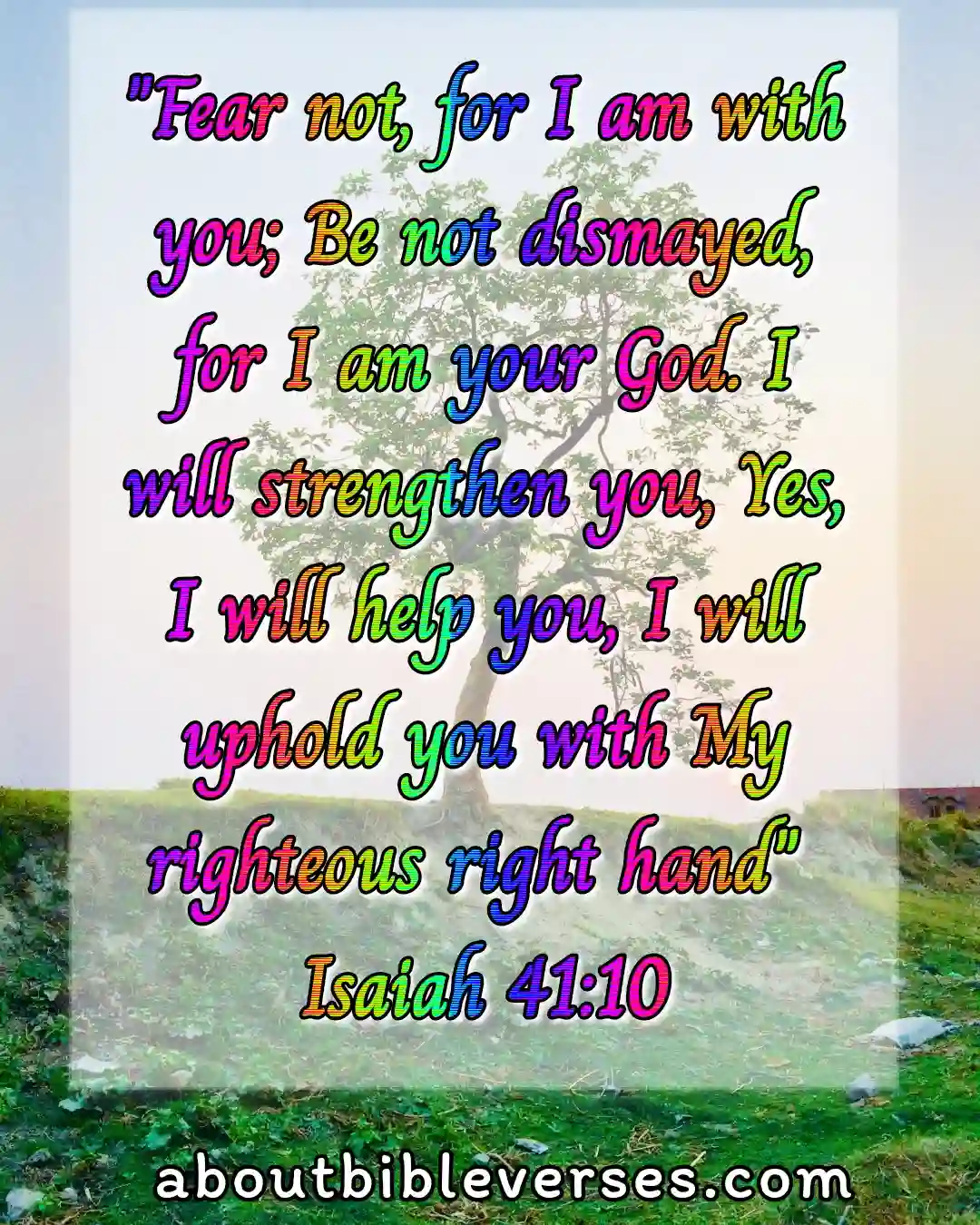 Isaiah 41:10"Fear thou not; for I am with thee: be not dismayed; for I am thy God: I will strengthen thee; yea, I will help thee; yea, I will uphold thee with the right hand of my righteousness"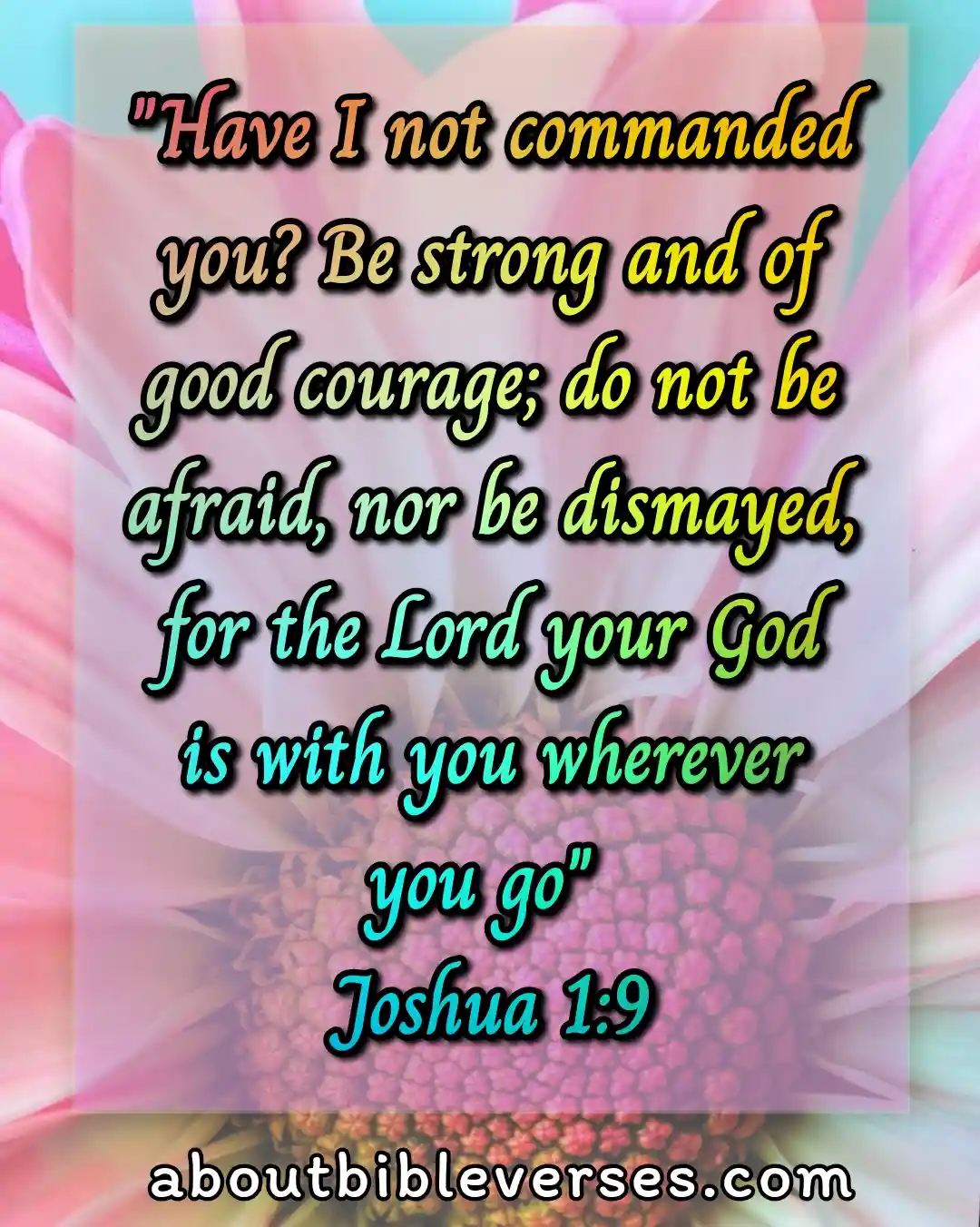 Joshua 1:9"Have not I commanded thee? Be strong and of a good courage; be not afraid, neither be thou dismayed: for the Lord thy God is with thee whithersoever thou goest"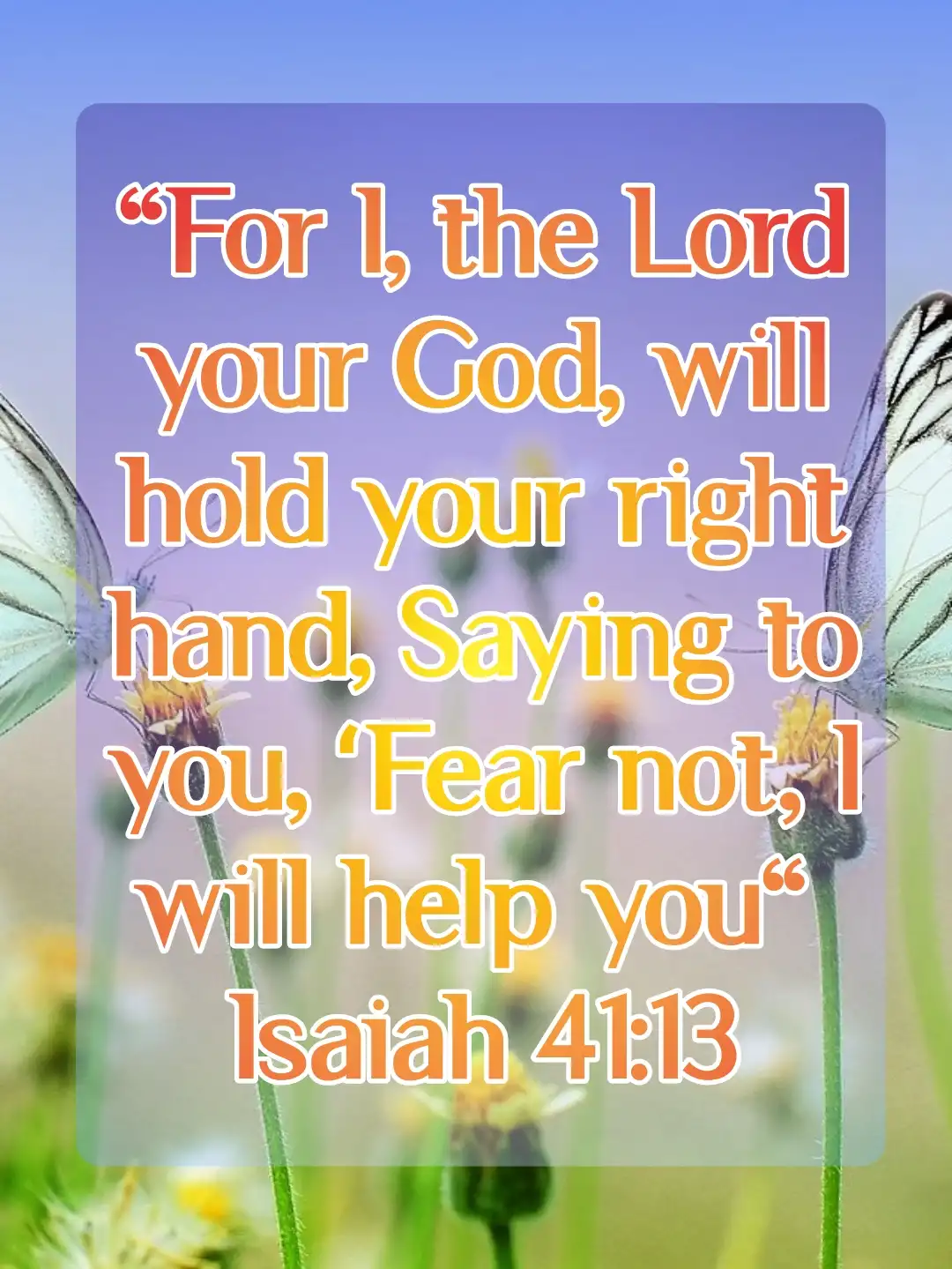 Isaiah 41:13"For I the Lord thy God will hold thy right hand, saying unto thee, Fear not; I will help thee"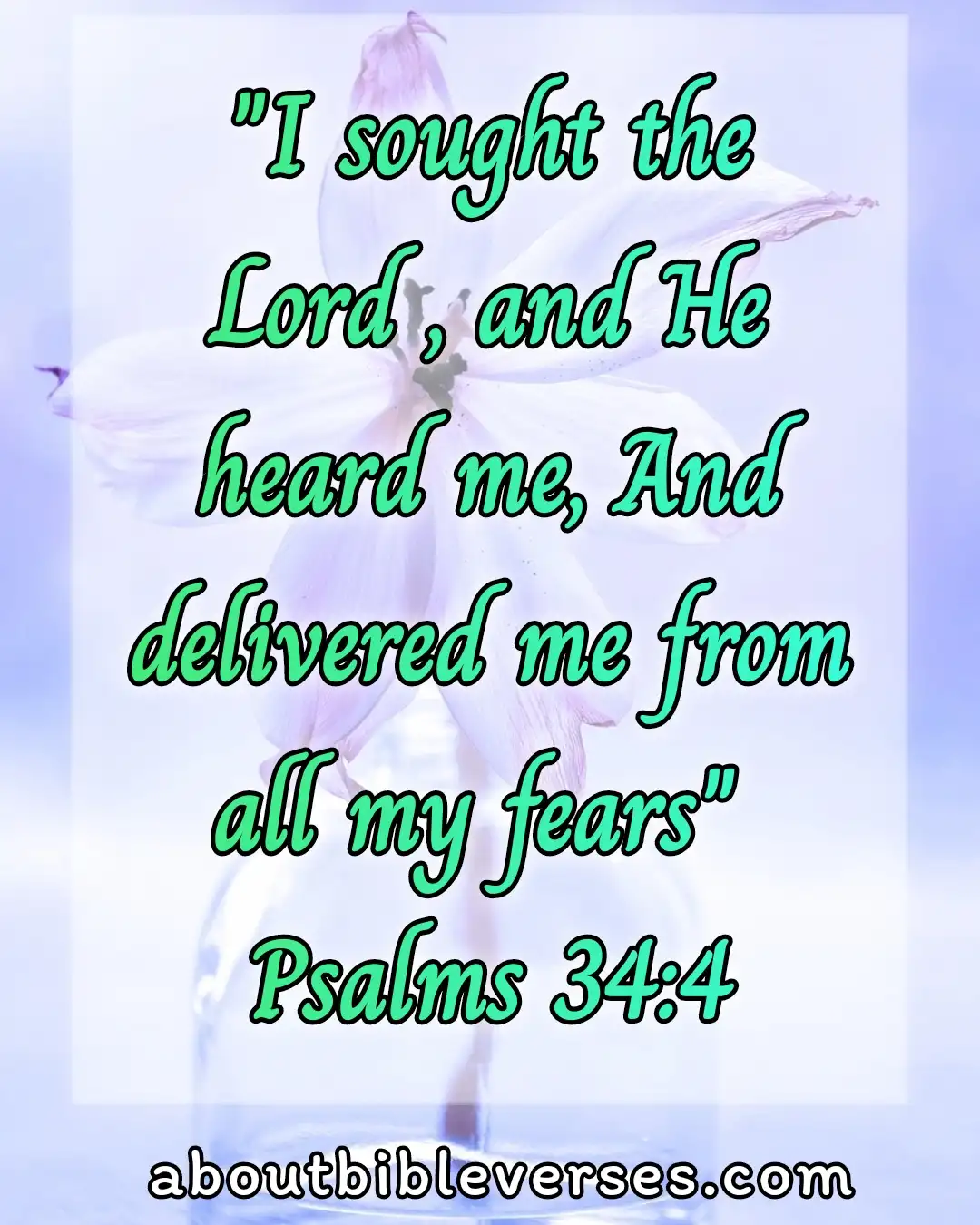 Psalm 34:4"I sought the Lord, and he heard me, and delivered me from all my fears"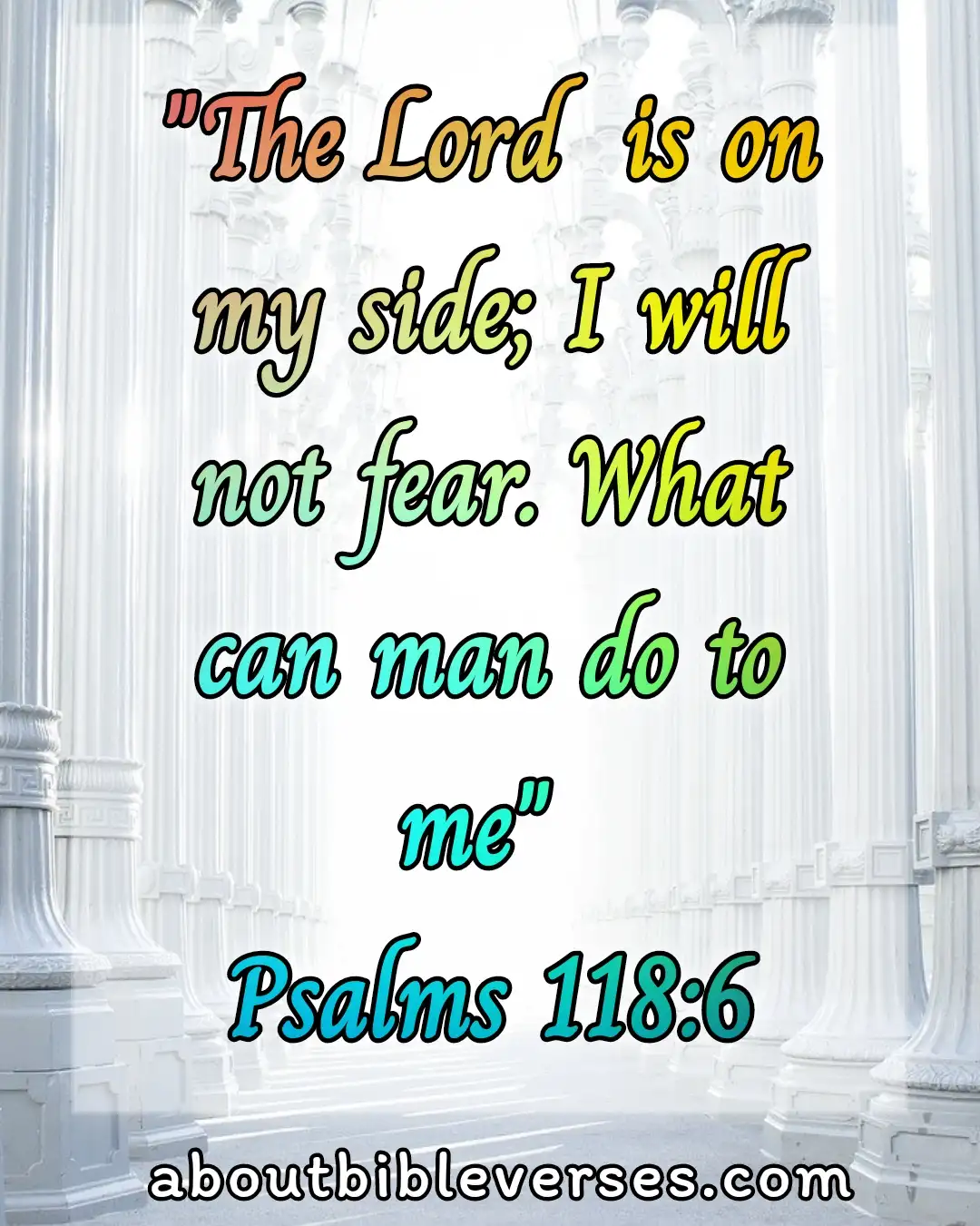 Psalm 118:6"The Lord is on my side; I will not fear: what can man do unto me?"
Isaiah 43:1"But now thus saith the Lord that created thee, O Jacob, and he that formed thee, O Israel, Fear not: for I have redeemed thee, I have called thee by thy name; thou art mine"
Psalm 56:3-4"What time I am afraid, I will trust in thee. In God I will praise his word, in God I have put my trust; I will not fear what flesh can do unto me"
Isaiah 35:4"Say to them that are of a fearful heart, Be strong, fear not: behold, your God will come with vengeance, even God with a recompence; he will come and save you"
Psalm 56:3"What time I am afraid, I will trust in thee"
Exodus 20:20"And Moses said unto the people, Fear not: for God is come to prove you, and that his fear may be before your faces, that ye sin not"
Isaiah 43:5"Fear not: for I am with thee: I will bring thy seed from the east, and gather thee from the west"
Psalm 27:3 "Though an host should encamp against me, my heart shall not fear: though war should rise against me, in this will I be confident"
Isaiah 12:2"Behold, God is my salvation; I will trust, and not be afraid: for the Lord Jehovah is my strength and my song; he also is become my salvation"
Do Not Be Afraid Bible Verse In NewTeastament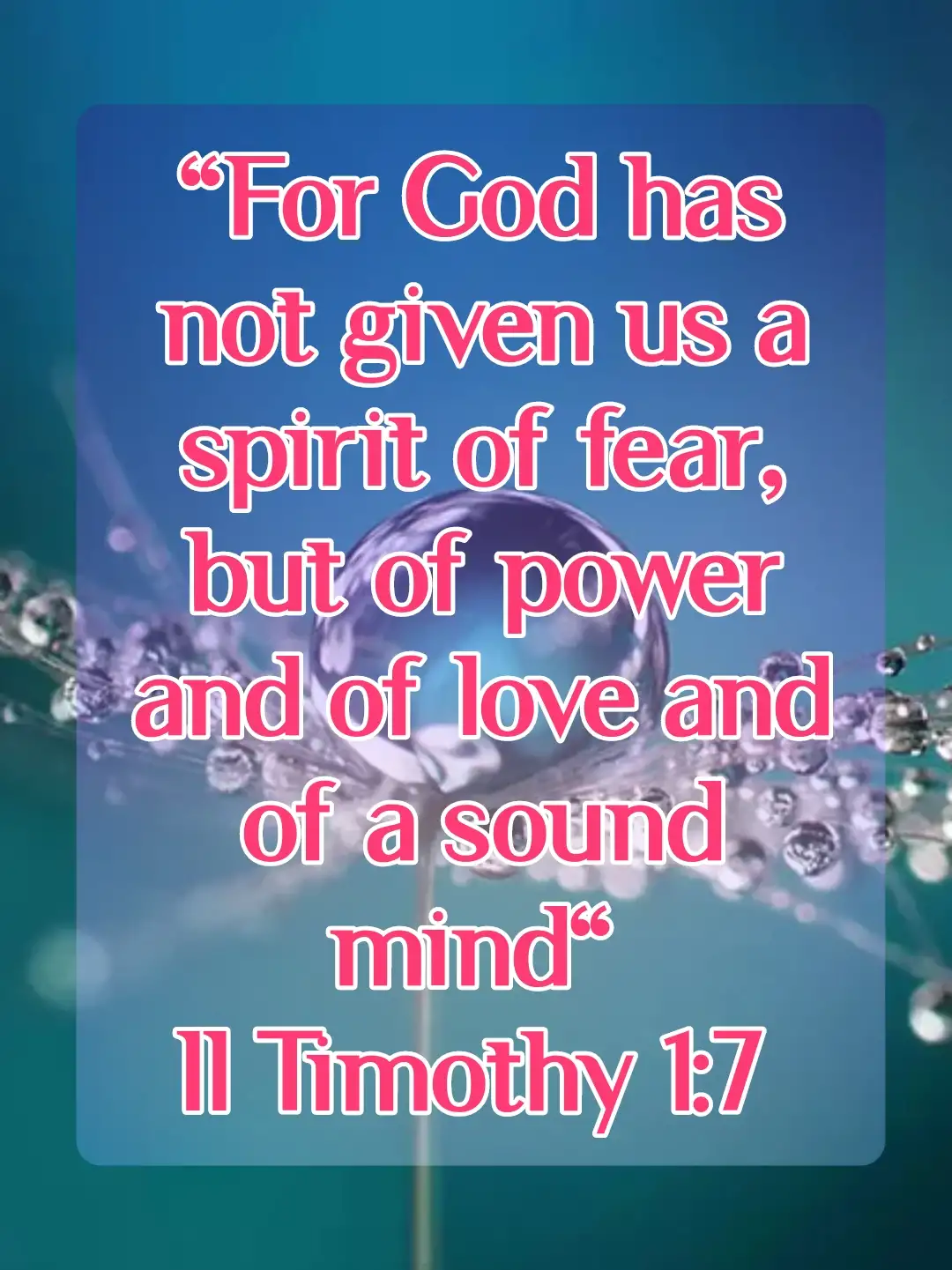 2 Timothy 1:7"For God hath not given us the spirit of fear; but of power, and of love, and of a sound mind"
1 John 4:18"There is no fear in love; but perfect love casteth out fear: because fear hath torment. He that feareth is not made perfect in love"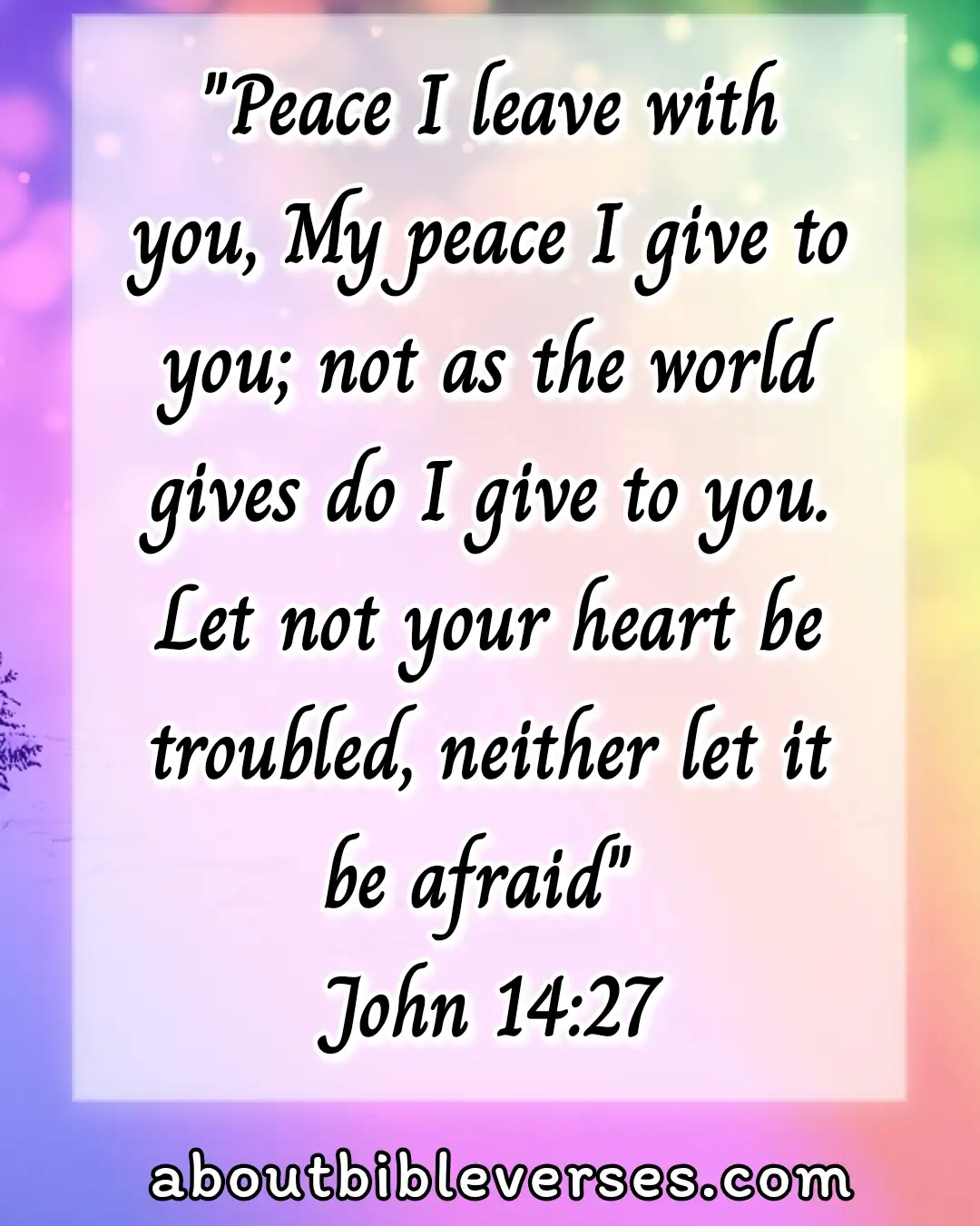 John 14:27"Peace I leave with you, my peace I give unto you: not as the world giveth, give I unto you. Let not your heart be troubled, neither let it be afraid"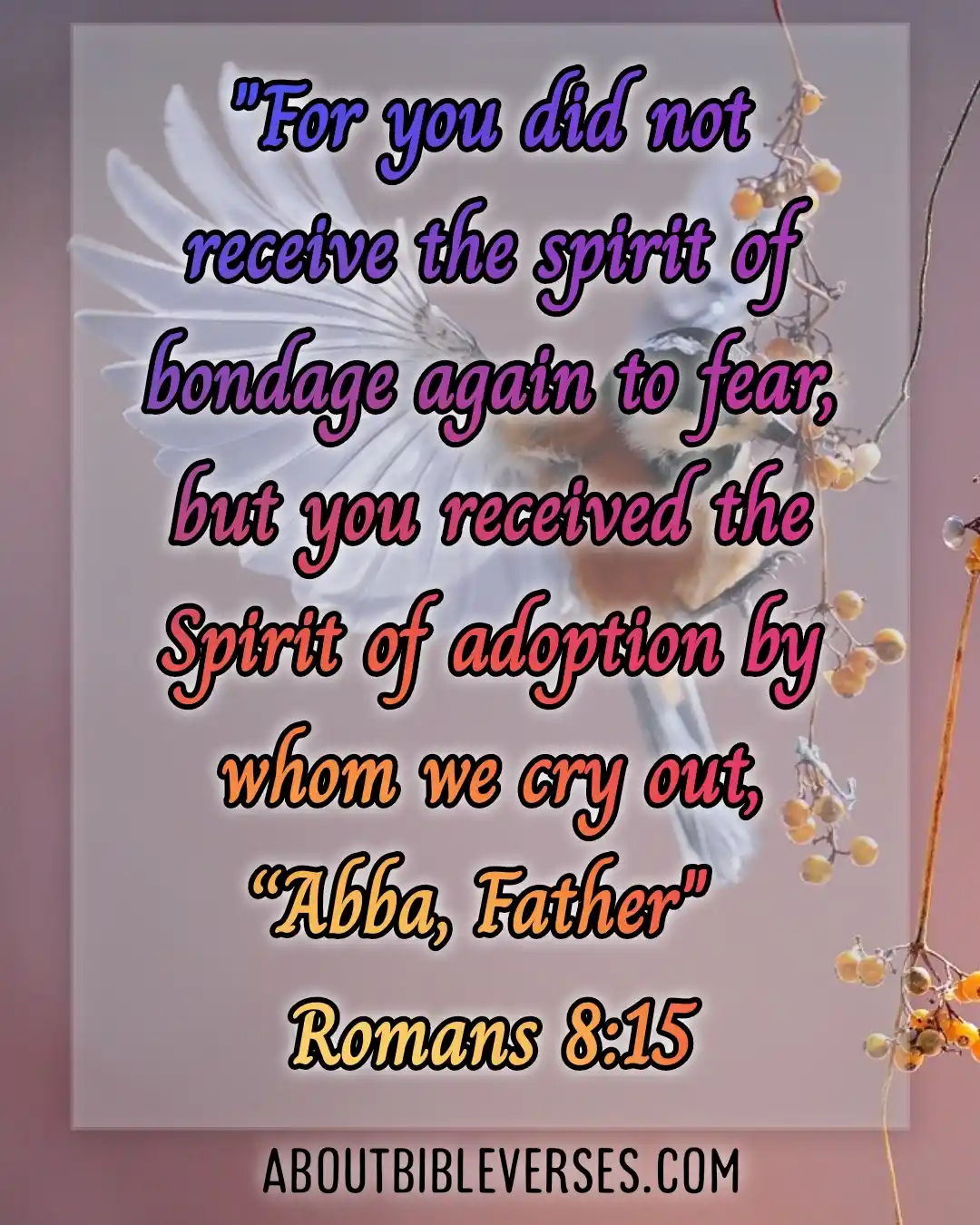 Romans 8:15"For ye have not received the spirit of bondage again to fear; but ye have received the Spirit of adoption, whereby we cry, Abba, Father"
1 Peter 3:14"But and if ye suffer for righteousness' sake, happy are ye: and be not afraid of their terror, neither be troubled"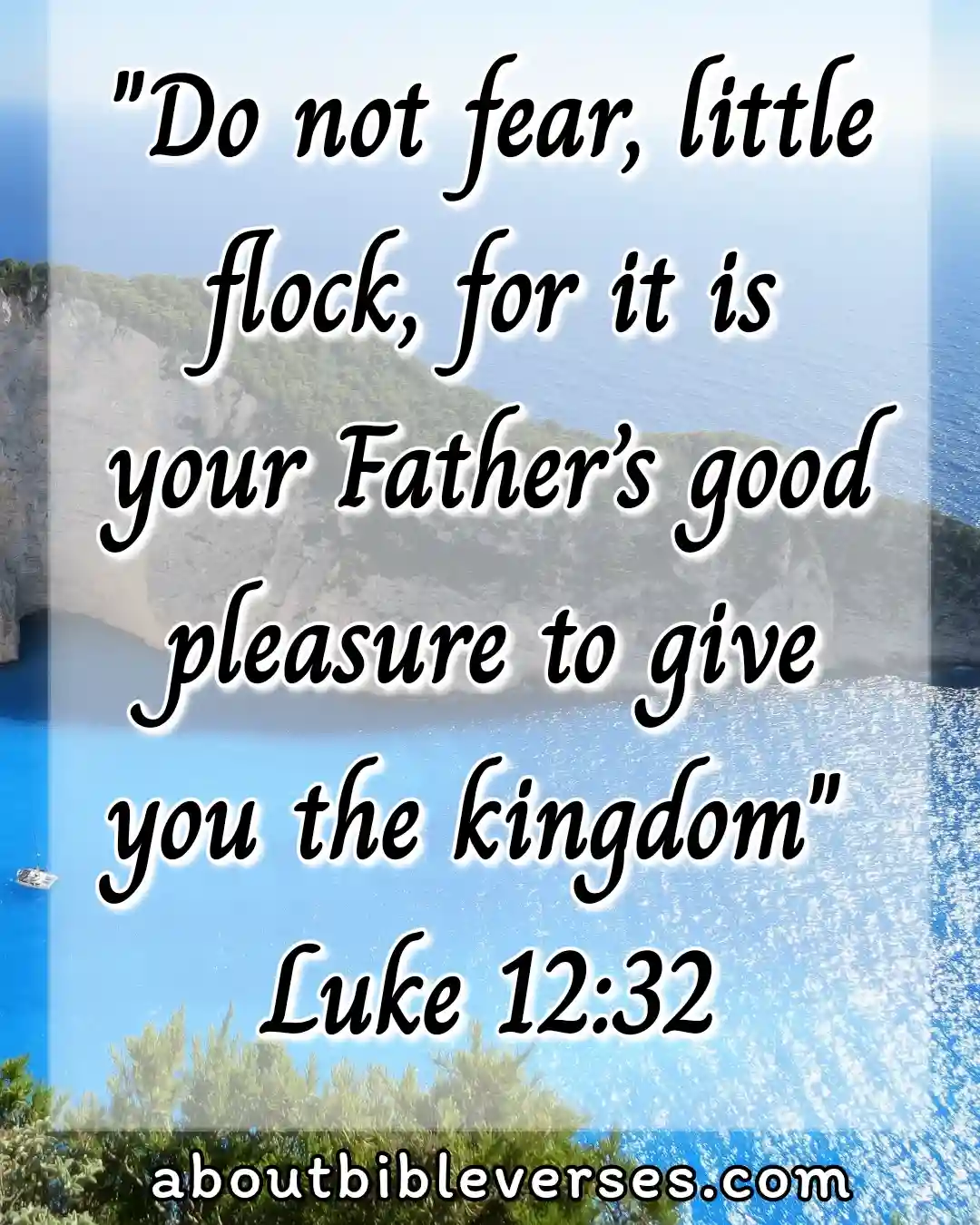 Luke 12:32"Fear not, little flock; for it is your Father's good pleasure to give you the kingdom"
More Bible Topic
Why Should A Person Be Steadfast In The Fear Of God?
17+Bible Verses About Fear Of God(KJV)
[Best] 40+Bible Verses About Gospel Share Everyone
[Best] 13+Bible Verses About Homosexuality Being A Sin?
[Best] 15+Bible Verses About Doing Good Without Recognition