Hello dear friends, welcome to our site in the name of Jesus Christ. Today we will look at the Bible Scriptures About Renewing Your Mind In KJV. If you like today's post then definitely comment and share.
Friends, renewing our minds is an important aspect of the Christian faith. It transforms our thoughts, attitudes and behaviors to conform to God's will. By renewing our minds with God's word, daily renewal, and prayer, we can experience transformation and live lives that please God.
The apostle Paul, in his letter to the Ephesians, called on Christians to be "renewed in the spirit of their minds" (Ephesians 4:23). He meant that the mind is the important battlefield for spiritual warfare, and a new mind is essential to living a life that pleases God.
The Bible teaches that God's Word has the power to change lives and renew minds. As Christians, we must regularly study the Bible, meditate on its teachings, and make a deliberate effort to apply its principles to our lives. By doing this, we can change our minds and become more Christlike.
Another important aspect of renewing our minds is prayer. Prayer can renew our hearts and minds by connecting us with God and seeking His wisdom and guidance. Also through prayer, we can overcome negative thoughts, anxiety and fear and develop a positive and optimistic outlook on life.
Dear friends now let's see the Bible scriptures below that talk about Renewing Your Mind.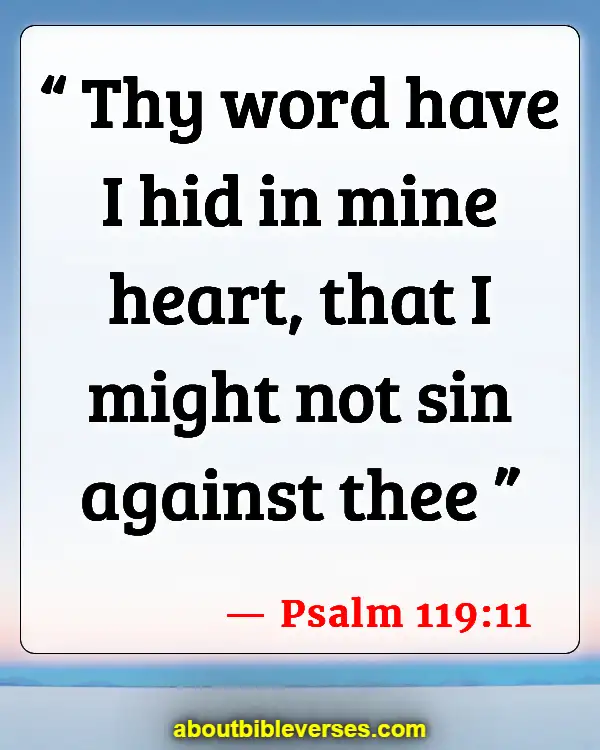 Psalm 119:11
"Thy word have I hid in mine heart, that I might not sin against thee"
2 Corinthians 10:5
"Casting down imaginations, and every high thing that exalteth itself against the knowledge of God, and bringing into captivity every thought to the obedience of Christ"
Romans 8:6
"For to be carnally minded is death; but to be spiritually minded is life and peace"
1 Peter 1:13
"Wherefore gird up the loins of your mind, be sober, and hope to the end for the grace that is to be brought unto you at the revelation of Jesus Christ"
Isaiah 26:3
"Thou wilt keep him in perfect peace, whose mind is stayed on thee: because he trusteth in thee"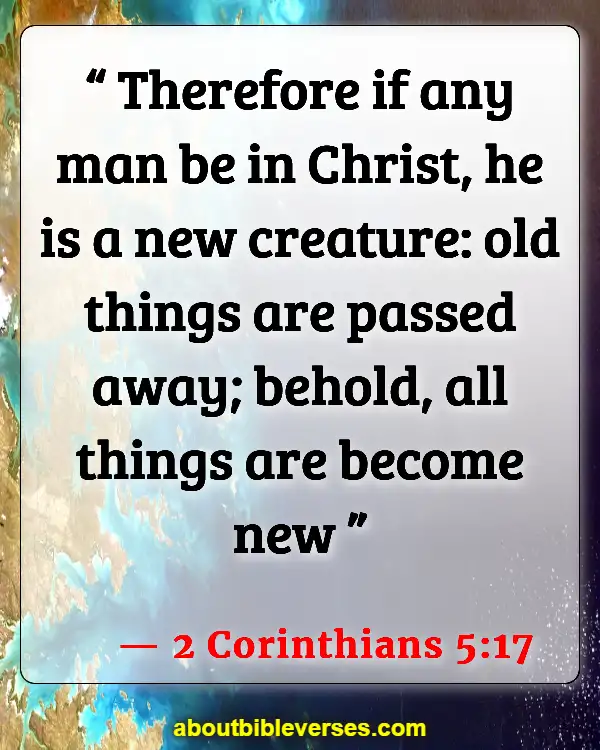 2 Corinthians 5:17
"Therefore if any man be in Christ, he is a new creature: old things are passed away; behold, all things are become new"
Romans 12:2
"And be not conformed to this world: but be ye transformed by the renewing of your mind, that ye may prove what is that good, and acceptable, and perfect, will of God"
Psalm 51:10
"Create in me a clean heart, O God; and renew a right spirit within me"
Colossians 3:2
"Set your affection on things above, not on things on the earth"
1 Corinthians 2:16
"For who hath known the mind of the Lord, that he may instruct him? but we have the mind of Christ"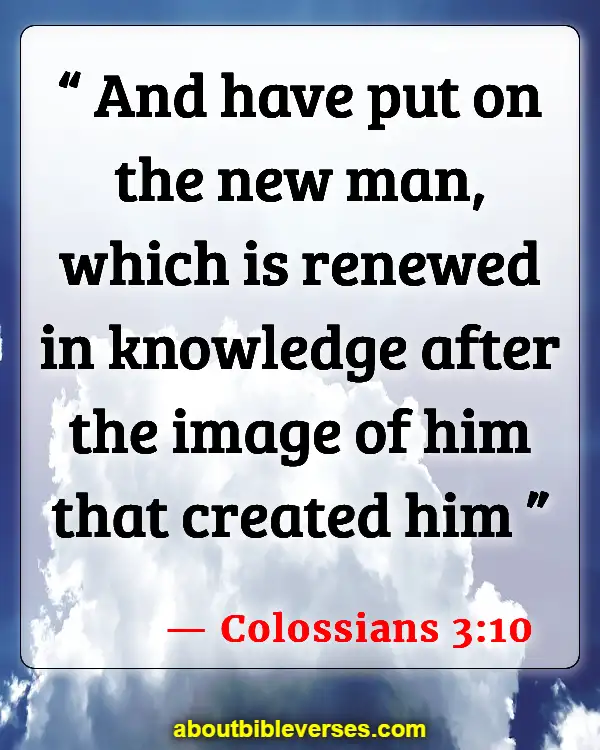 Colossians 3:10
"And have put on the new man, which is renewed in knowledge after the image of him that created him"
1 Peter 1:14
"As obedient children, not fashioning yourselves according to the former lusts in your ignorance"
Ephesians 5:17
"Wherefore be ye not unwise, but understanding what the will of the Lord is"
Philippians 4:8
"Finally, brethren, whatsoever things are true, whatsoever things are honest, whatsoever things are just, whatsoever things are pure, whatsoever things are lovely, whatsoever things are of good report; if there be any virtue, and if there be any praise, think on these things"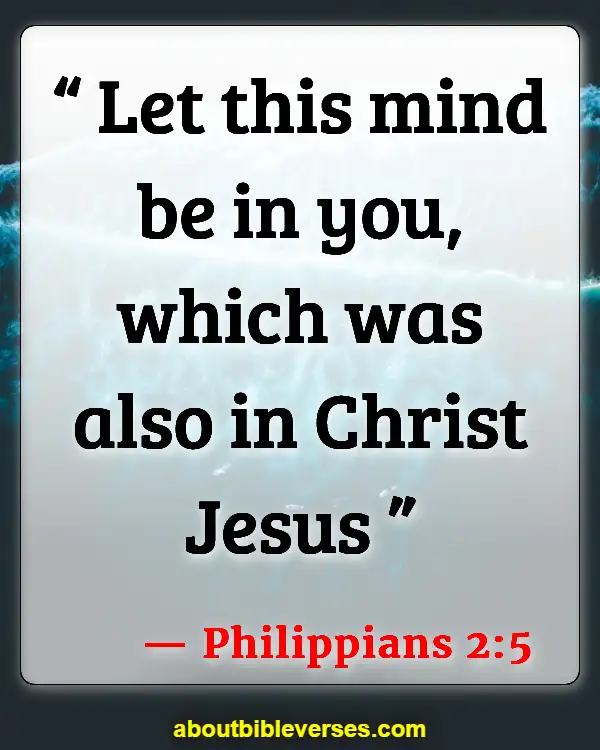 Philippians 2:5
"Let this mind be in you, which was also in Christ Jesus"
Titus 3:5
"Not by works of righteousness which we have done, but according to his mercy he saved us, by the washing of regeneration, and renewing of the Holy Ghost"
1 John 2:15
"Love not the world, neither the things that are in the world. If any man love the world, the love of the Father is not in him"
John 8:32
"And ye shall know the truth, and the truth shall make you free"
1 Corinthians 2:14
"But the natural man receiveth not the things of the Spirit of God: for they are foolishness unto him: neither can he know them, because they are spiritually discerned"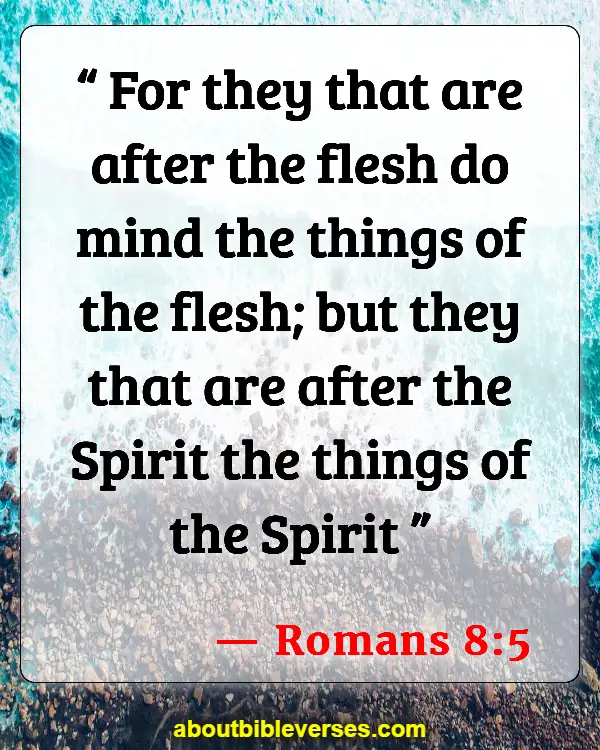 Romans 8:5
"For they that are after the flesh do mind the things of the flesh; but they that are after the Spirit the things of the Spirit"
Ephesians 4:24
"And that ye put on the new man, which after God is created in righteousness and true holiness"
Nahum 1:7
"The Lord is good, a strong hold in the day of trouble; and he knoweth them that trust in him"
Proverbs 14:30
"A sound heart is the life of the flesh: but envy the rottenness of the bones"
Romans 12:3
"For I say, through the grace given unto me, to every man that is among you, not to think of himself more highly than he ought to think; but to think soberly, according as God hath dealt to every man the measure of faith"
Romans 7:22
"For I delight in the law of God after the inward man"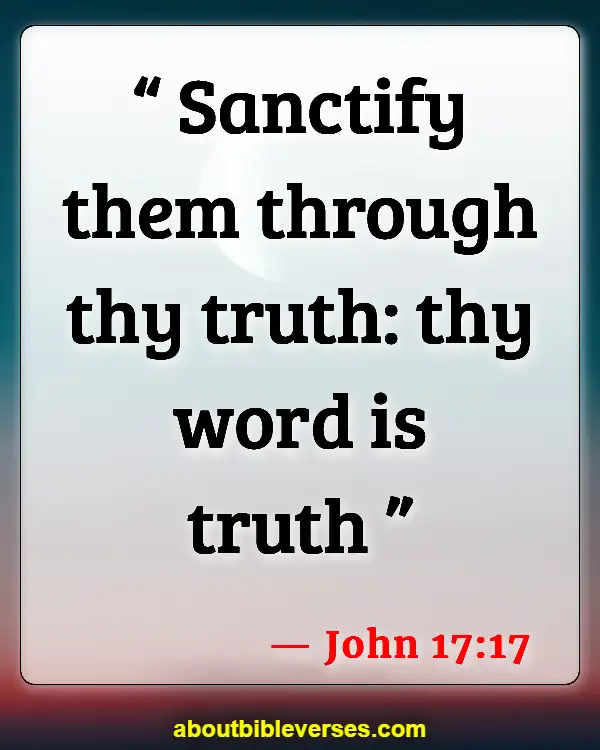 John 17:17
"Sanctify them through thy truth: thy word is truth"
Proverbs 6:25
"Lust not after her beauty in thine heart; neither let her take thee with her eyelids"
John 3:16
"For God so loved the world, that he gave his only begotten Son, that whosoever believeth in him should not perish, but have everlasting life"
Ezekiel 18:31
"Cast away from you all your transgressions, whereby ye have transgressed; and make you a new heart and a new spirit: for why will ye die, O house of Israel?"
Philippians 2:2
"Fulfil ye my joy, that ye be likeminded, having the same love, being of one accord, of one mind"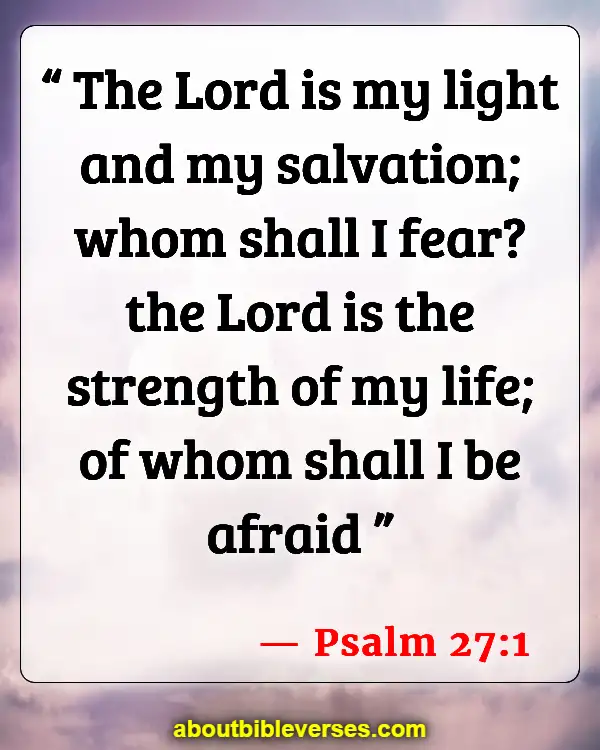 Psalm 27:1
"The Lord is my light and my salvation; whom shall I fear? the Lord is the strength of my life; of whom shall I be afraid?"
Ephesians 2:10
"For we are his workmanship, created in Christ Jesus unto good works, which God hath before ordained that we should walk in them"
Philippians 4:13
"I can do all things through Christ which strengtheneth me"
Colossians 3:16
"Let the word of Christ dwell in you richly in all wisdom; teaching and admonishing one another in psalms and hymns and spiritual songs, singing with grace in your hearts to the Lord"
Colossians 2:18
"Let no man beguile you of your reward in a voluntary humility and worshipping of angels, intruding into those things which he hath not seen, vainly puffed up by his fleshly mind"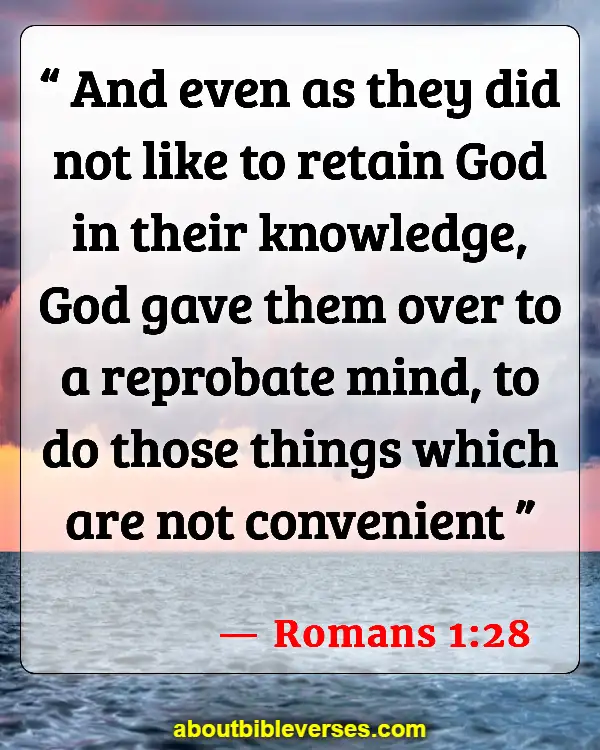 Romans 1:28
"And even as they did not like to retain God in their knowledge, God gave them over to a reprobate mind, to do those things which are not convenient"
Ephesians 4:4
"There is one body, and one Spirit, even as ye are called in one hope of your calling"
Proverbs 4:23
"Keep thy heart with all diligence; for out of it are the issues of life"
Romans 6:4
"Therefore we are buried with him by baptism into death: that like as Christ was raised up from the dead by the glory of the Father, even so we also should walk in newness of life"
Ephesians 4:17
"This I say therefore, and testify in the Lord, that ye henceforth walk not as other Gentiles walk, in the vanity of their mind"
2 Corinthians 4:4
"In whom the god of this world hath blinded the minds of them which believe not, lest the light of the glorious gospel of Christ, who is the image of God, should shine unto them"
2 Corinthians 4:16
"For which cause we faint not; but though our outward man perish, yet the inward man is renewed day by day"
Matthew 5:28
"But I say unto you, That whosoever looketh on a woman to lust after her hath committed adultery with her already in his heart"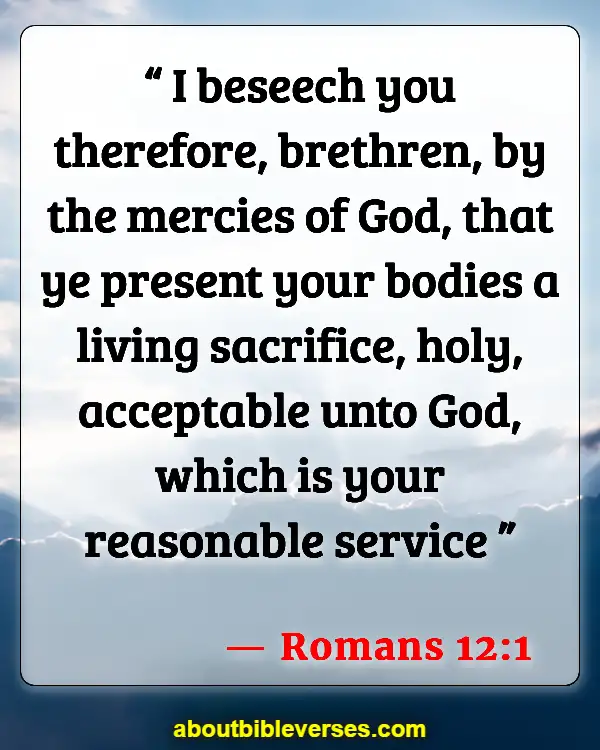 Romans 12:1
"I beseech you therefore, brethren, by the mercies of God, that ye present your bodies a living sacrifice, holy, acceptable unto God, which is your reasonable service"
John 1:12
"But as many as received him, to them gave he power to become the sons of God, even to them that believe on his name"
Romans 7:25
"I thank God through Jesus Christ our Lord. So then with the mind I myself serve the law of God; but with the flesh the law of sin"
Jeremiah 29:11
"For I know the thoughts that I think toward you, saith the Lord , thoughts of peace, and not of evil, to give you an expected end"
1 Peter 5:7
"Casting all your care upon him; for he careth for you"
Isaiah 40:31
"But they that wait upon the Lord shall renew their strength; they shall mount up with wings as eagles; they shall run, and not be weary; and they shall walk, and not faint"
Colossians 1:21
"And you, that were sometime alienated and enemies in your mind by wicked works, yet now hath he reconciled"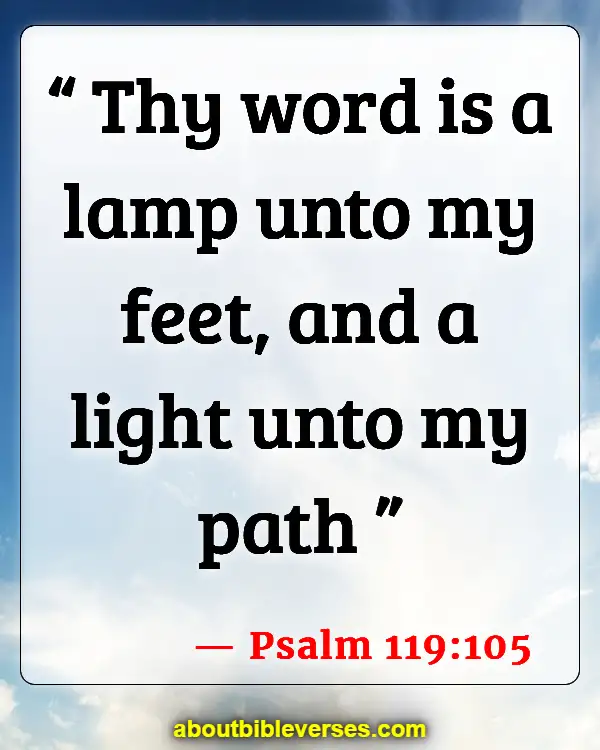 Psalm 119:105
"Thy word is a lamp unto my feet, and a light unto my path"