Hello dear friends, welcome to our site in the name of Jesus Christ. Today we will look at the Bible Scriptures About Finding Your Soulmate And Love. If you like today's post then definitely comment and share.
The Bible, in its infinite wisdom, provides guidance on love and finding a partner. It tells us that love, binding two souls together, is patient, kind but not jealous or proud. This love always protects, trusts, hopes and perseveres, just as a soulmate does.
God advises us to look beyond physical attraction, and to seek one who fears the Lord, one who respects and reveres His teachings. Remember on your journey to find your soul mate, don't forget to pray for wisdom, for the Lord gives wisdom freely to those who seek it.
The Bible shows us through the story of Ruth and Boaz that the perfect partner may not come as we expect. Be patient and trust in God's divine plan and timing.
In our pursuit of love, we must strive to be the right person before finding the right person. Cultivate in you the fruits of the Spirit – love, joy, peace, patience, kindness, goodness, faithfulness, gentleness, and self-control. These are the true markers of a soul blessed by God and these are the qualities that will attract your soul mate.
Dear friends now let's see the Bible scriptures below that talk about Finding Your Soulmate And Love.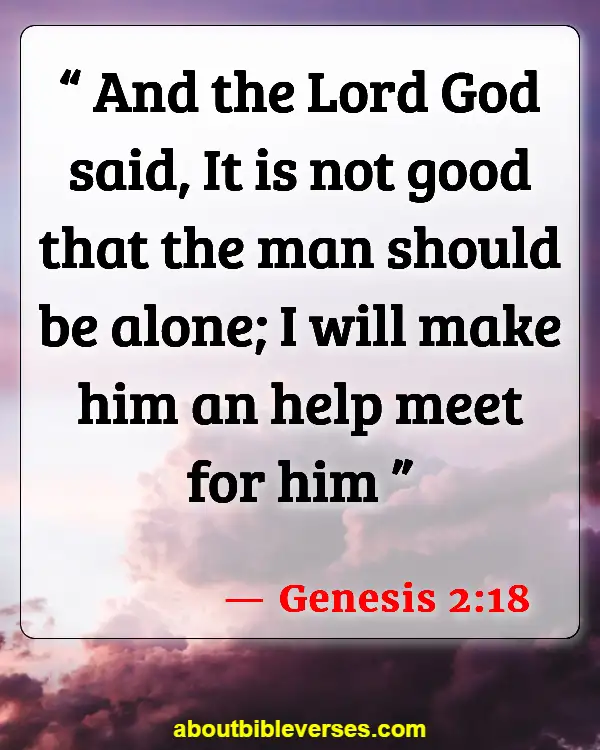 Genesis 2:18
"And the Lord God said, It is not good that the man should be alone; I will make him an help meet for him"
Genesis 2:22-24
"And the rib, which the Lord God had taken from man, made he a woman, and brought her unto the man. And Adam said, This is now bone of my bones, and flesh of my flesh: she shall be called Woman, because she was taken out of Man. Therefore shall a man leave his father and his mother, and shall cleave unto his wife: and they shall be one flesh"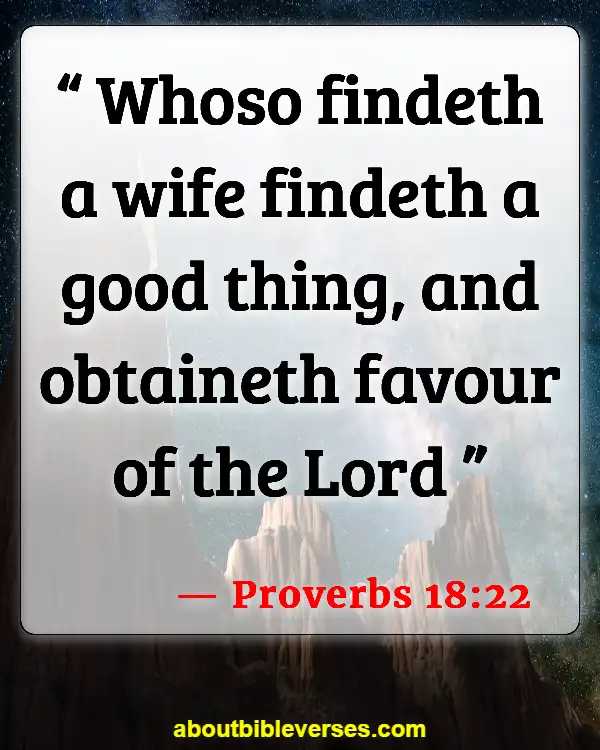 Proverbs 18:22
"Whoso findeth a wife findeth a good thing, and obtaineth favour of the Lord"
Proverbs 19:14
"House and riches are the inheritance of fathers: and a prudent wife is from the Lord"
Proverbs 31:10
"Who can find a virtuous woman? for her price is far above rubies"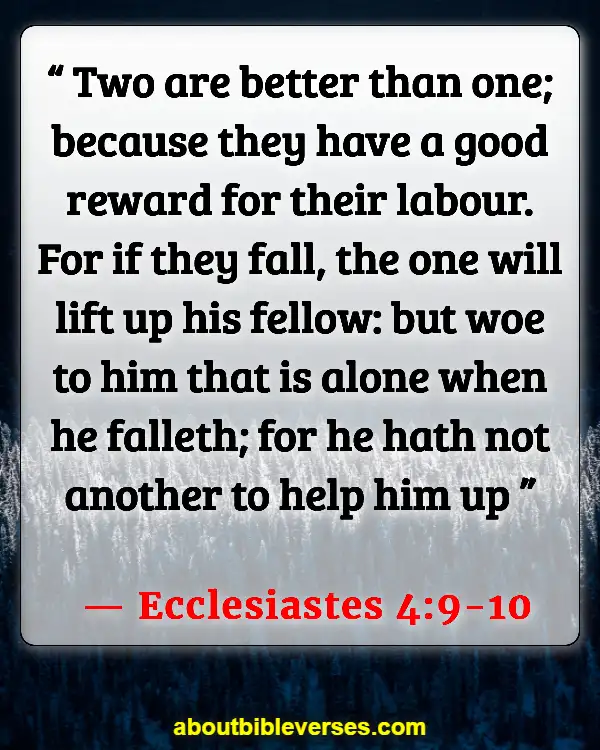 Ecclesiastes 4:9-10
"Two are better than one; because they have a good reward for their labour. For if they fall, the one will lift up his fellow: but woe to him that is alone when he falleth; for he hath not another to help him up"
Hosea 2:19-20
"And I will betroth thee unto me for ever; yea, I will betroth thee unto me in righteousness, and in judgment, and in lovingkindness, and in mercies. I will even betroth thee unto me in faithfulness: and thou shalt know the Lord"
Matthew 19:4-6
"And he answered and said unto them, Have ye not read, that he which made them at the beginning made them male and female, And said, For this cause shall a man leave father and mother, and shall cleave to his wife: and they twain shall be one flesh? Wherefore they are no more twain, but one flesh. What therefore God hath joined together, let not man put asunder"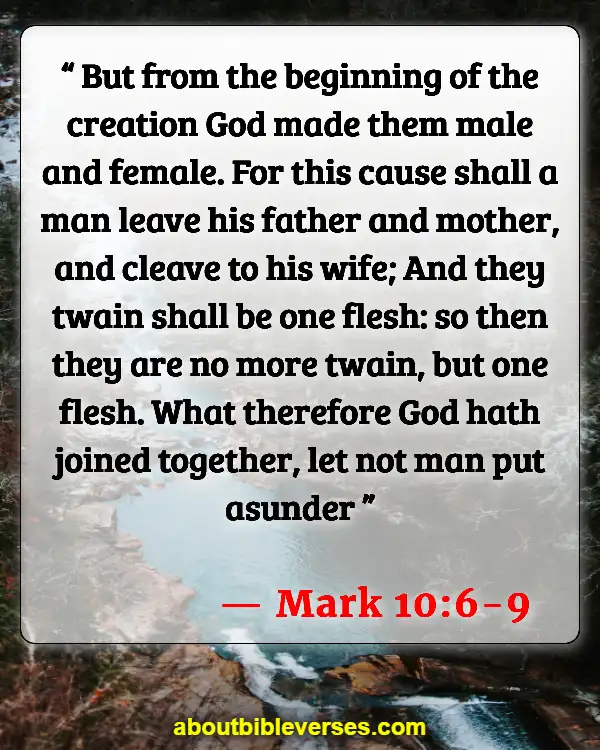 Mark 10:6-9
"But from the beginning of the creation God made them male and female. For this cause shall a man leave his father and mother, and cleave to his wife; And they twain shall be one flesh: so then they are no more twain, but one flesh. What therefore God hath joined together, let not man put asunder"
1 Corinthians 7:2
"Nevertheless, to avoid fornication, let every man have his own wife, and let every woman have her own husband"
1 Corinthians 13:4-7
"Charity suffereth long, and is kind; charity envieth not; charity vaunteth not itself, is not puffed up, Doth not behave itself unseemly, seeketh not her own, is not easily provoked, thinketh no evil; Rejoiceth not in iniquity, but rejoiceth in the truth; Beareth all things, believeth all things, hopeth all things, endureth all things"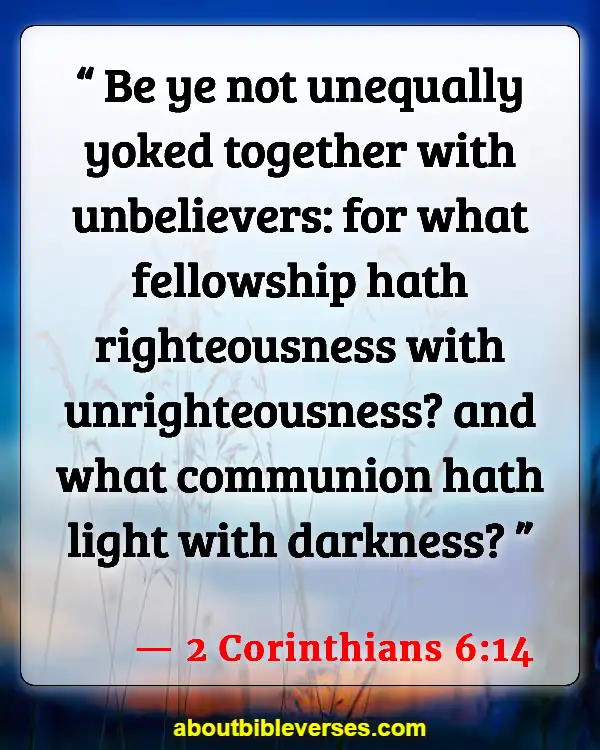 2 Corinthians 6:14
"Be ye not unequally yoked together with unbelievers: for what fellowship hath righteousness with unrighteousness? and what communion hath light with darkness?"
Ephesians 4:2-3
"With all lowliness and meekness, with longsuffering, forbearing one another in love; Endeavouring to keep the unity of the Spirit in the bond of peace"
1 Timothy 5:14
"I will therefore that the younger women marry, bear children, guide the house, give none occasion to the adversary to speak reproachfully"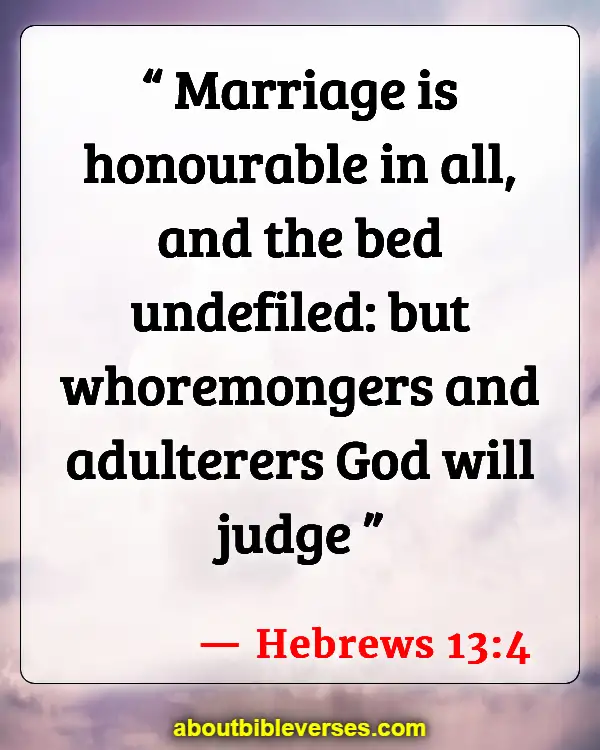 Hebrews 13:4
"Marriage is honourable in all, and the bed undefiled: but whoremongers and adulterers God will judge"
1 John 4:18-19
"There is no fear in love; but perfect love casteth out fear: because fear hath torment. He that feareth is not made perfect in love. We love him, because he first loved us"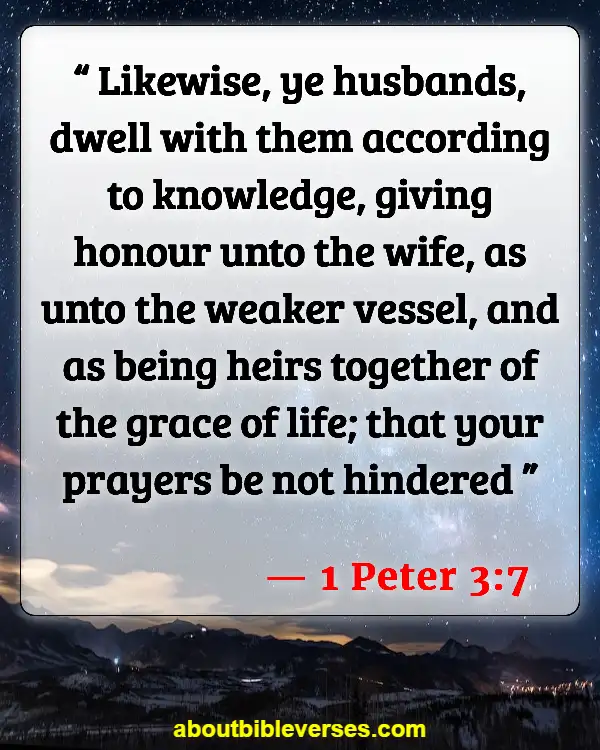 1 Peter 3:7
"Likewise, ye husbands, dwell with them according to knowledge, giving honour unto the wife, as unto the weaker vessel, and as being heirs together of the grace of life; that your prayers be not hindered"
Psalm 85:10
"Mercy and truth are met together; righteousness and peace have kissed each other"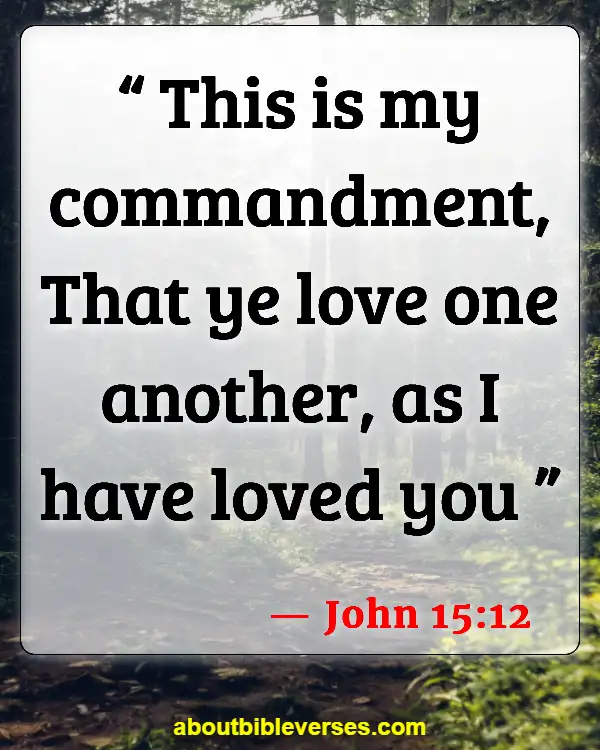 John 15:12
"This is my commandment, That ye love one another, as I have loved you"
1 Thessalonians 3:12
"And the Lord make you to increase and abound in love one toward another, and toward all men, even as we do toward you"
Philippians 1:9
"And this I pray, that your love may abound yet more and more in knowledge and in all judgment"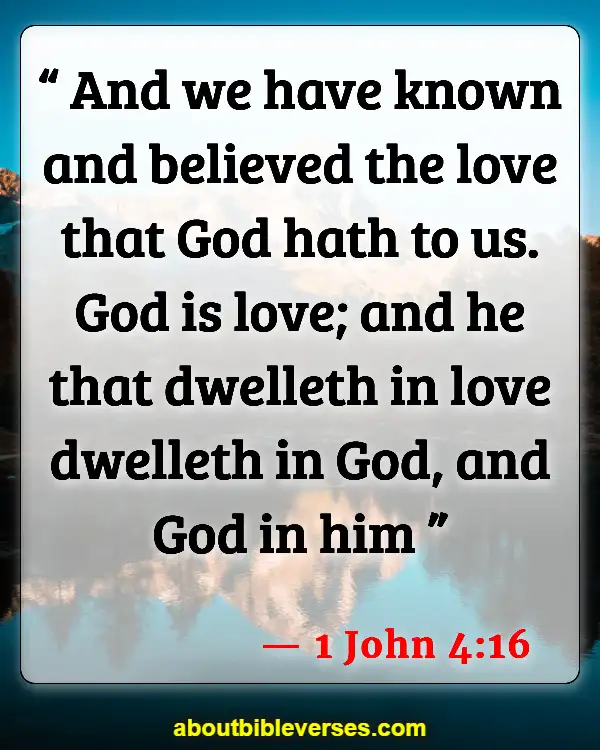 1 John 4:16
"And we have known and believed the love that God hath to us. God is love; and he that dwelleth in love dwelleth in God, and God in him"
Proverbs 5:18-19
"Let thy fountain be blessed: and rejoice with the wife of thy youth. Let her be as the loving hind and pleasant roe; let her breasts satisfy thee at all times; and be thou ravished always with her love"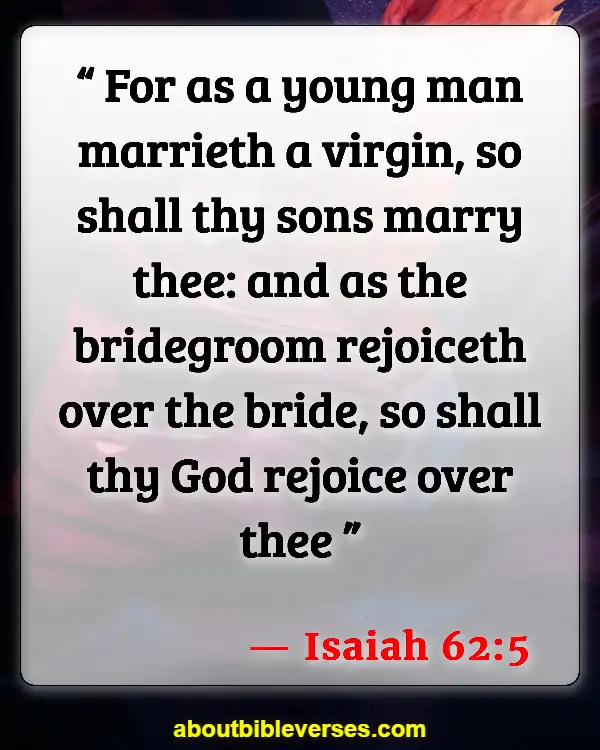 Isaiah 62:5
"For as a young man marrieth a virgin, so shall thy sons marry thee: and as the bridegroom rejoiceth over the bride, so shall thy God rejoice over thee"