We are the created being by the Lord. We must be submitted in the hands of the Lord. God likes to listen to our prayer when we completely depend on him instead of relying on the things of this world.
Throughout the Old Testament, we can see many people who depended on God were blessed and in today's time we will be blessed like them if we rely on God.
God wants his people to surrender their lives in his hands by forsaking the bad habits and evil practices. Depending on God means accepting his will for our lives. For each of us, God has a unique plan and his plan will be effective only when we will listen to him by obeying his scriptures.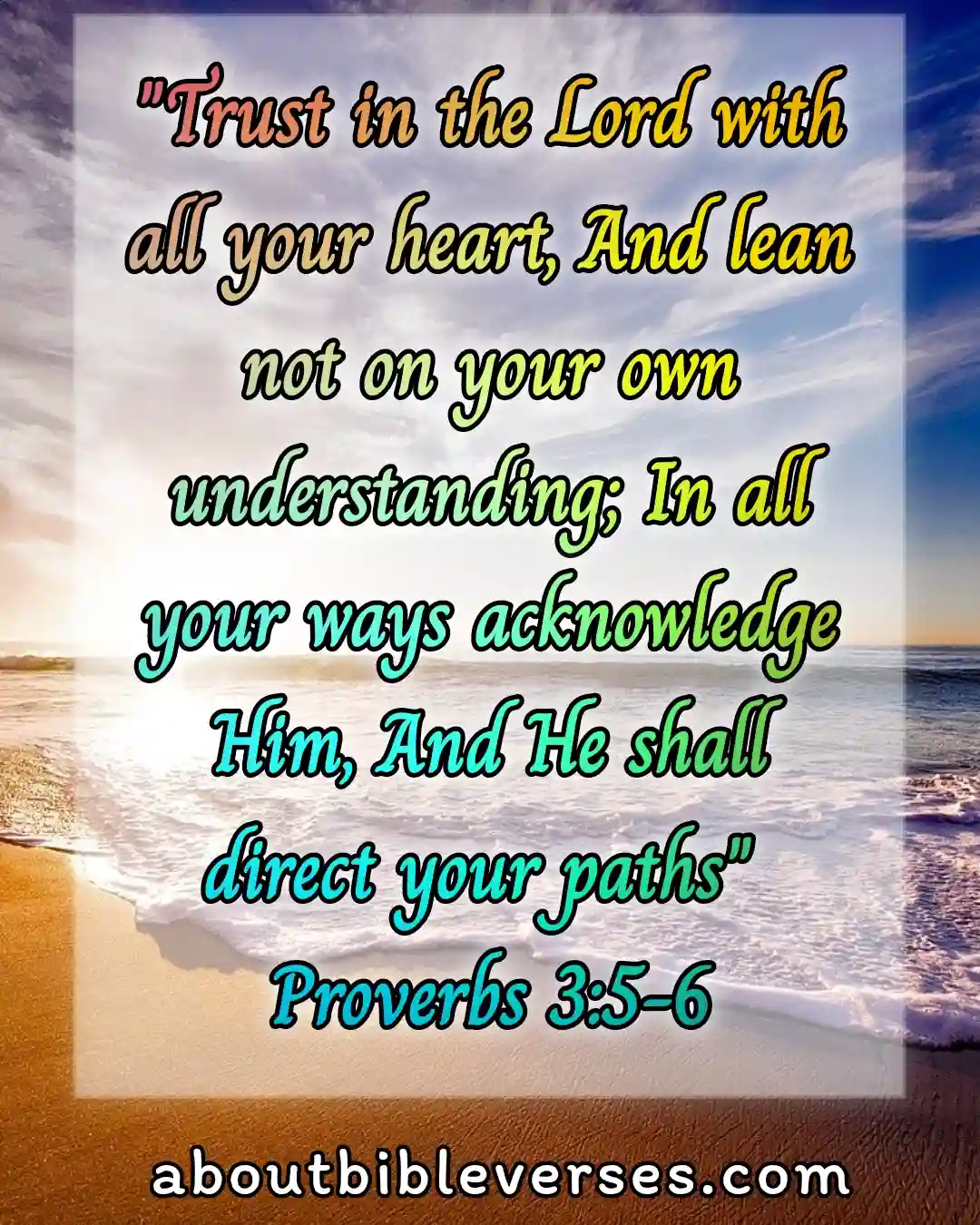 Proverbs 3:5-6(KJV)"Trust in the Lord with all your heart, And lean not on your own understanding; In all your ways acknowledge Him, And He shall [a]direct your paths."
Explanation:- A true Christian always depends on the Lord Jesus Christ because he wants us to rely upon his promises. It would be wise for us to trust him with all our heart, mind, and soul to get blessings from him.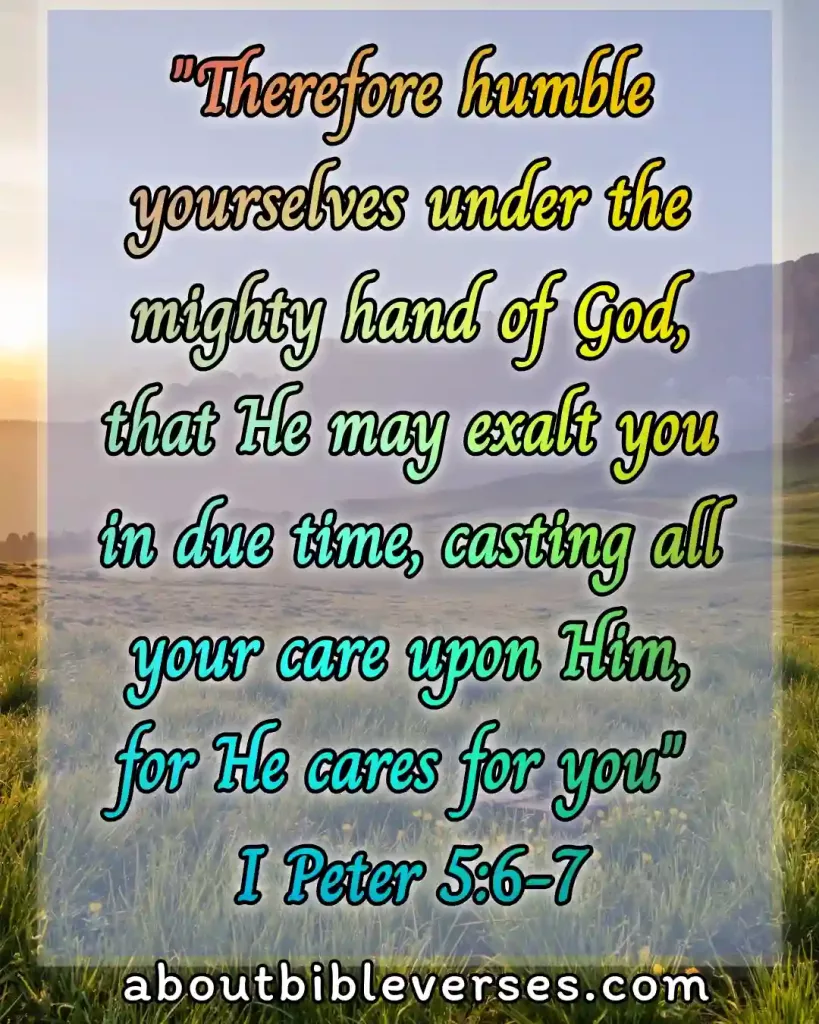 1 Peter 5:6-7(KJV)"Therefore humble yourselves under the mighty hand of God, that He may exalt you in due time, casting all your care upon Him, for He cares for you"
Explanation:- We all are sinners in the eyes of the Lord and we have a sinful nature in us. Because of our sin, we often show pride before others but the Lord wants us to be humble in his sight and he will lift us up.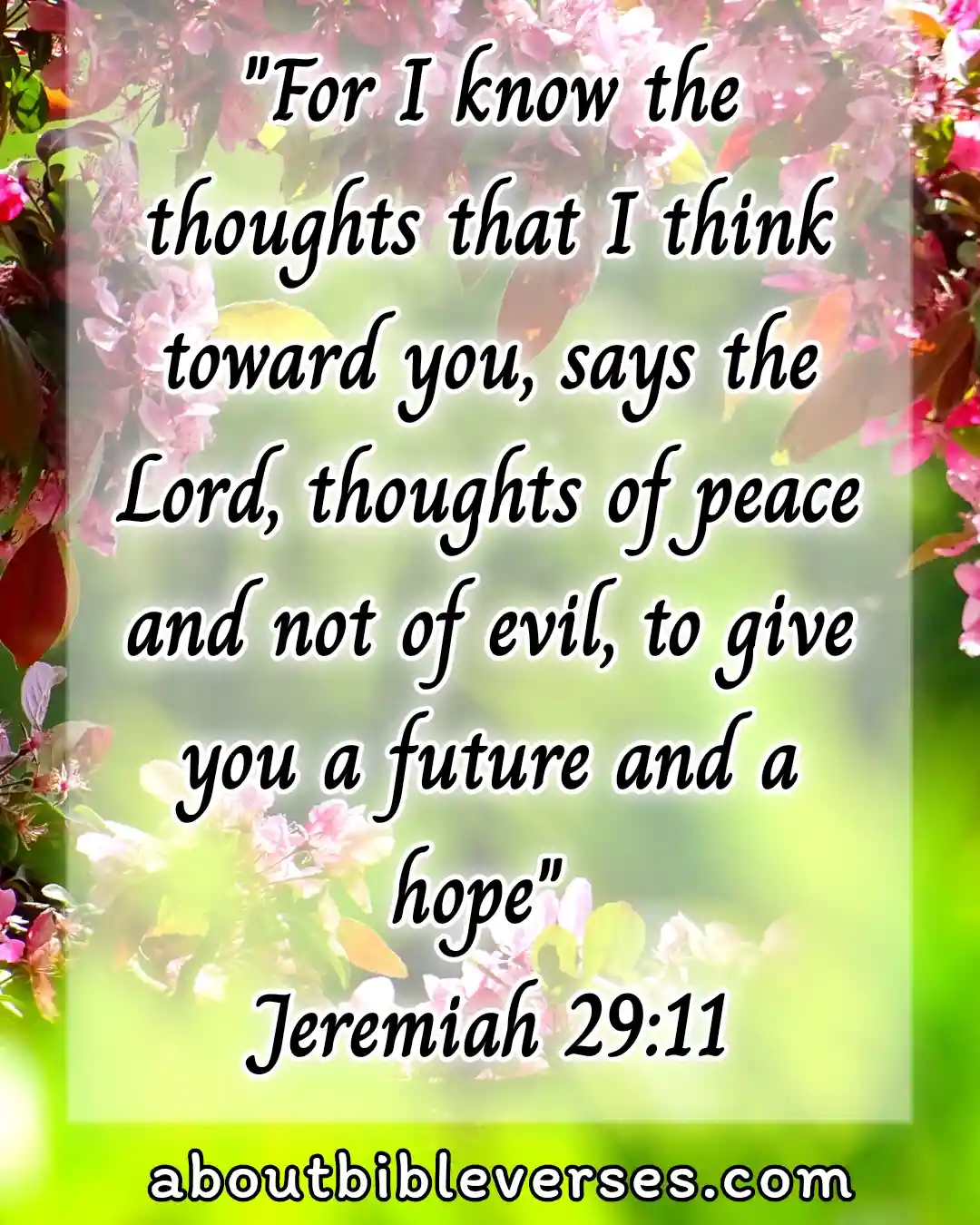 Jeremiah 29:11(KJV)"For I know the thoughts that I think toward you, says the Lord, thoughts of peace and not of evil, to give you a future and a hope"
Explanation:- We should not think about our future but we must see God's direction for our life. If we give our time to the Lord and think about his Kingdom and righteousness then he will provide us all the things that we need and he will also give us a bright future.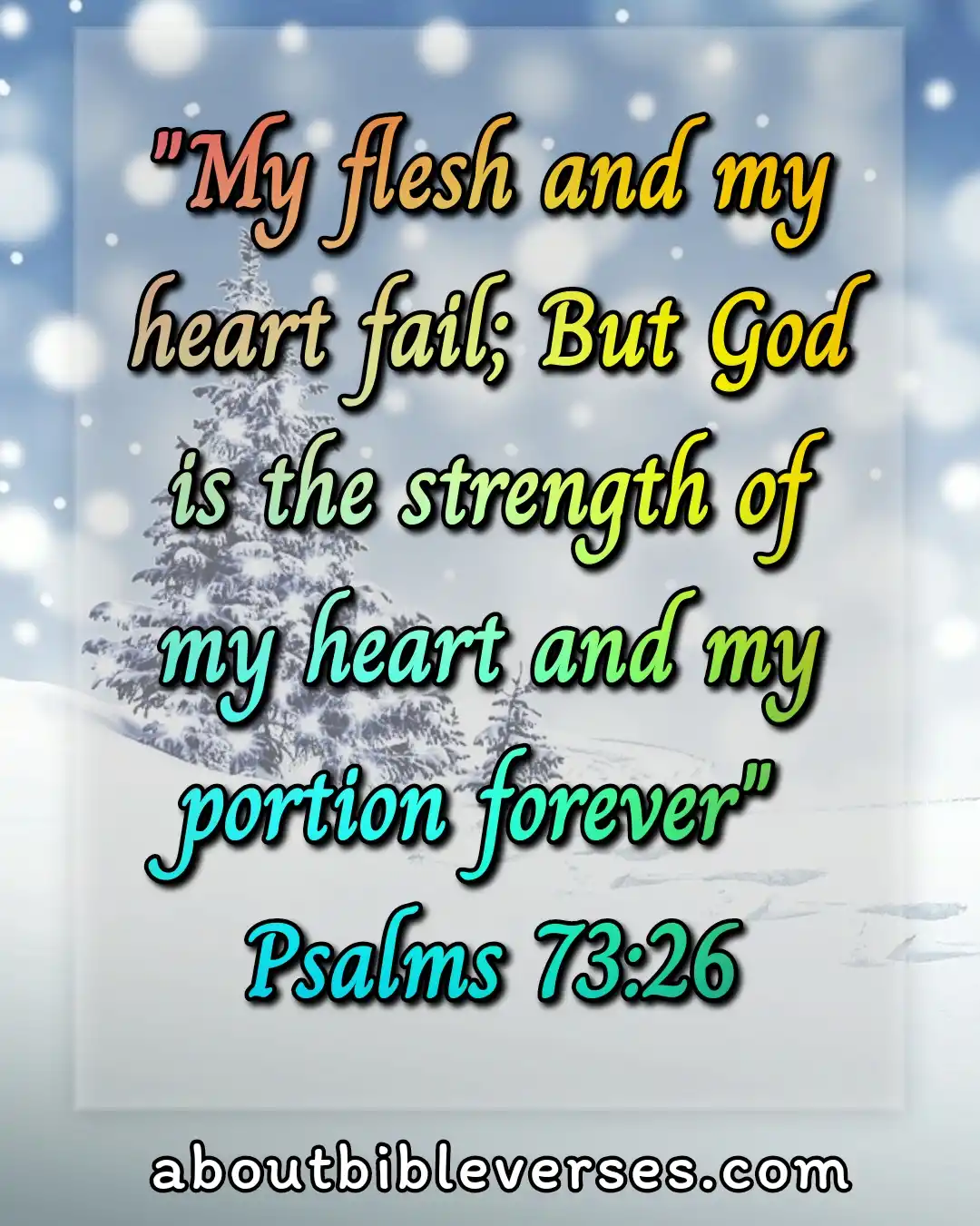 Psalm 73:26(KJV)"My flesh and my heart fail, But God is the strength of my heart and my portion forever"
Explanation:- We should not look around the circumference that is around us but we need to focus on the words of God which will lead us in eternal life along with the peace in our minds. We should love the Lord with all our heart, mind, and soul in order to walk along with him.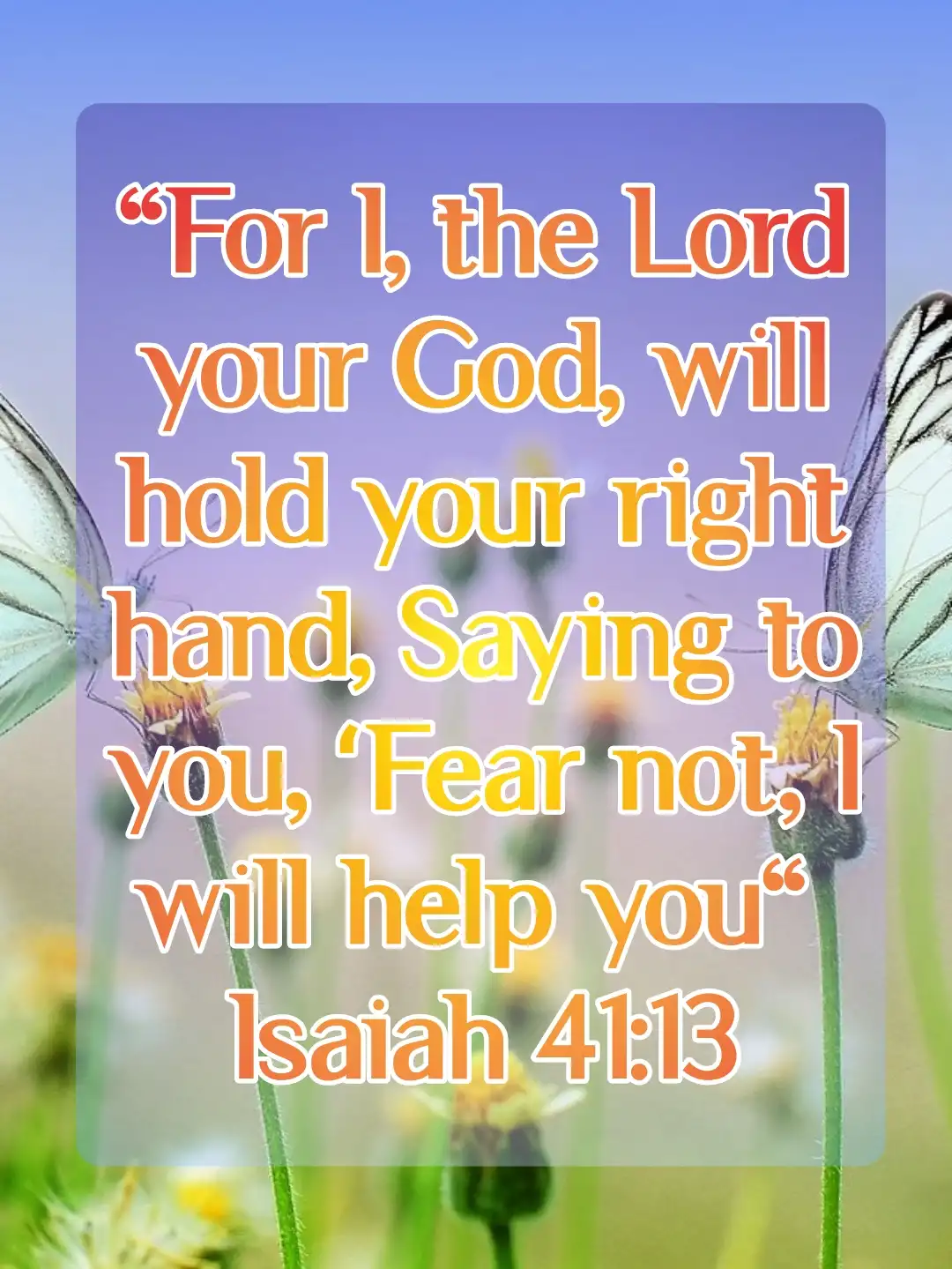 Isaiah 41:13(KJV)"For I, the Lord your God, will hold your right hand, Saying to you, 'Fear not, I will help you"
Explanation:- God says that he will help us in our weaknesses as he is God, so it is possible for him to bring us out from any danger with his mighty hand. God is faithful and he knows the right time for us to deliver from our problems and trials.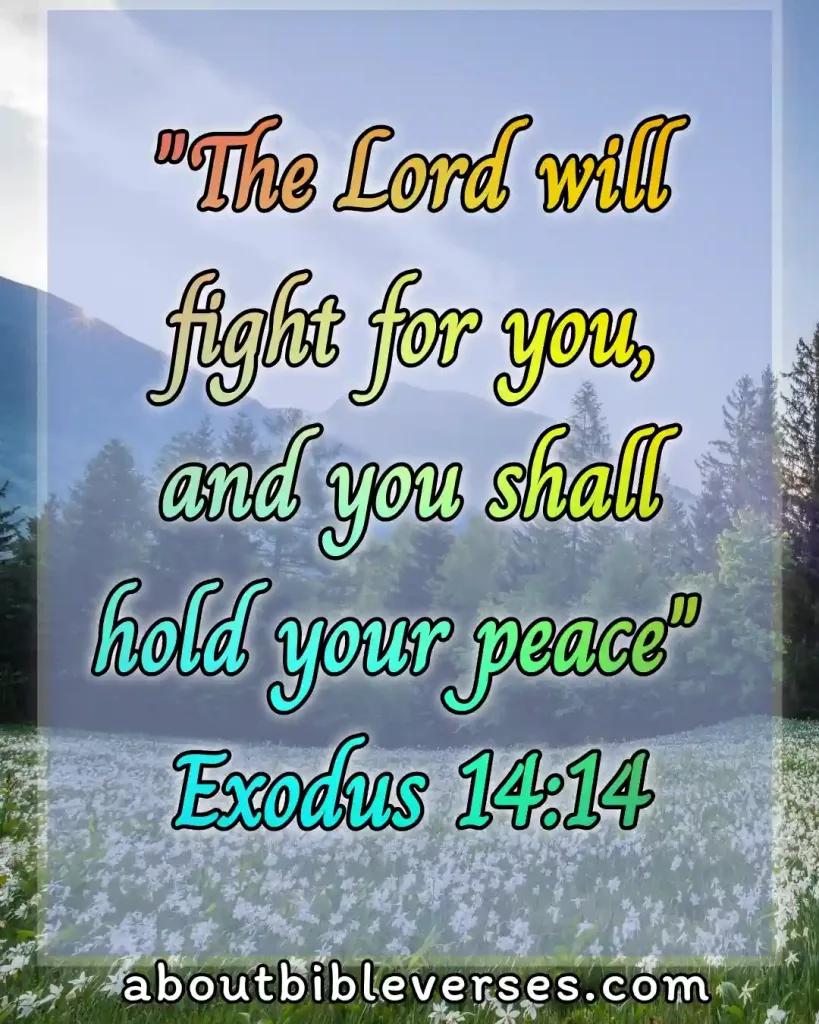 Exodus 14:14(KJV)"The Lord will fight for you, and you shall hold your peace"
Explanation:- The scripture says that God loves us very much and he knows all our weaknesses and strengths. He will not leave us when we are in need of help, rather he will fight for us and he will give us the victory in the battle which we are fighting in our life.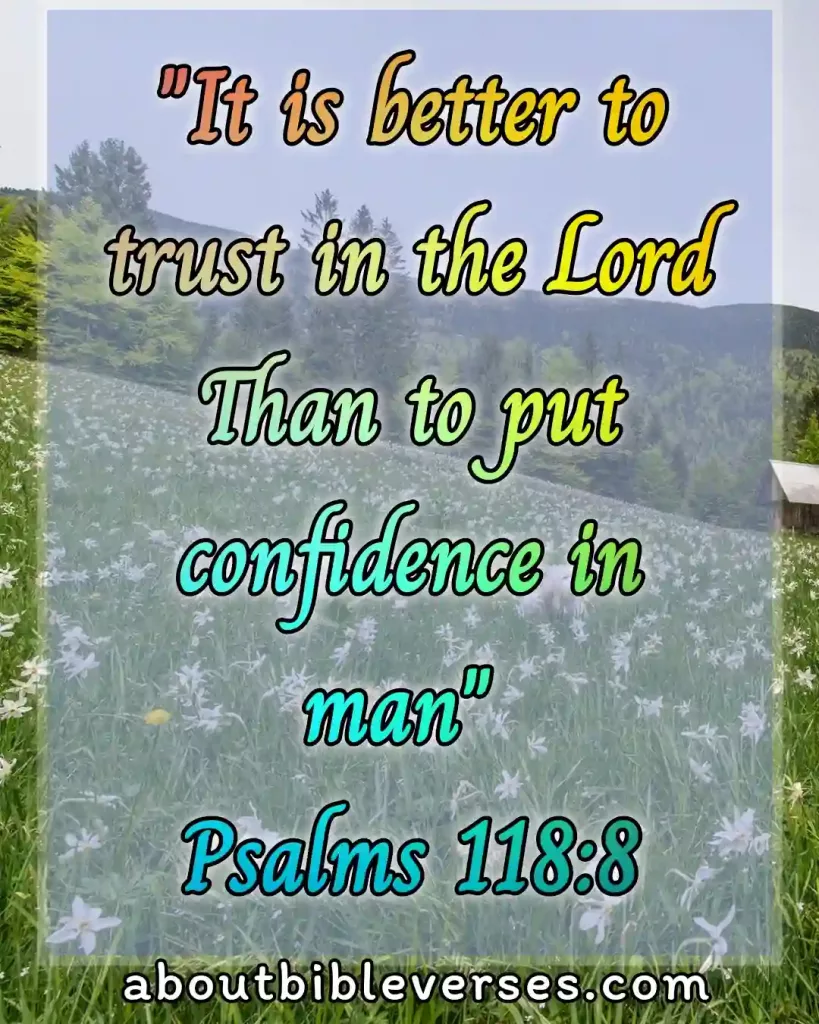 Psalm 118:8(KJV)"It is better to trust in the Lord Than to put confidence in man"
Explanation:- We need to depend on the Lord Jesus Christ because he is our stronghold and instead of putting our faith in man we need to place our trust in God. Men can change their minds when we need them but God is faithful and He never changes what he promises to do.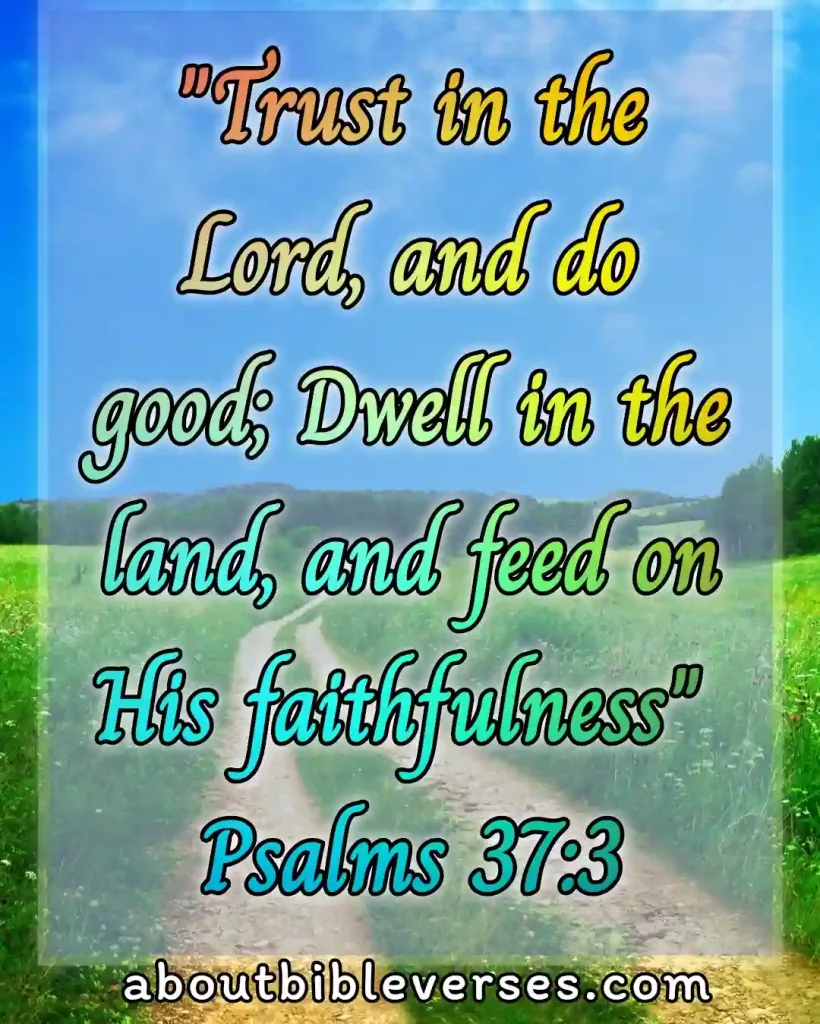 Psalm 37:3(KJV)"Trust in the Lord, and do good; Dwell in the land, and feed on His faithfulness"
Explanation:- God will listen to our prayer and he will help us if we fulfill his desires in our life. To receive guidance and blessing from the Lord we must obey his words.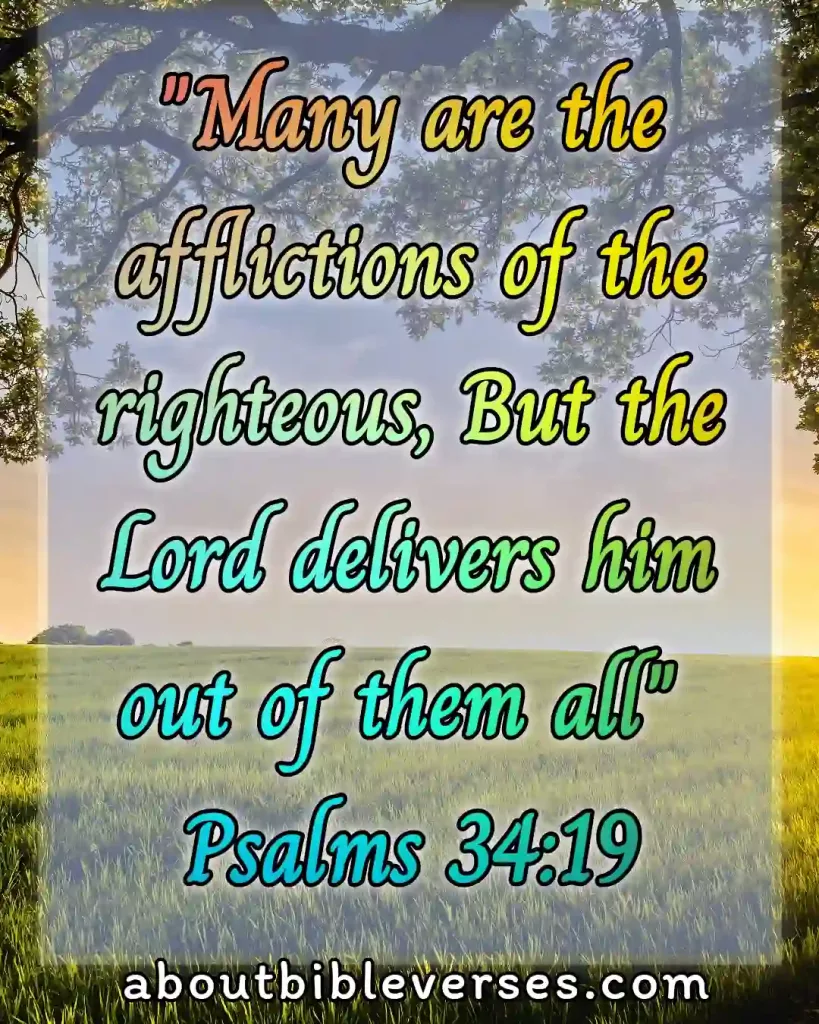 Psalm 34:19(KJV)"Many are the afflictions of the righteous, But the Lord delivers him out of them all"
Explanation:- The righteous will face many trials and temptations along with sufferings but God's eyes are upon them. He will deliver them from their problems.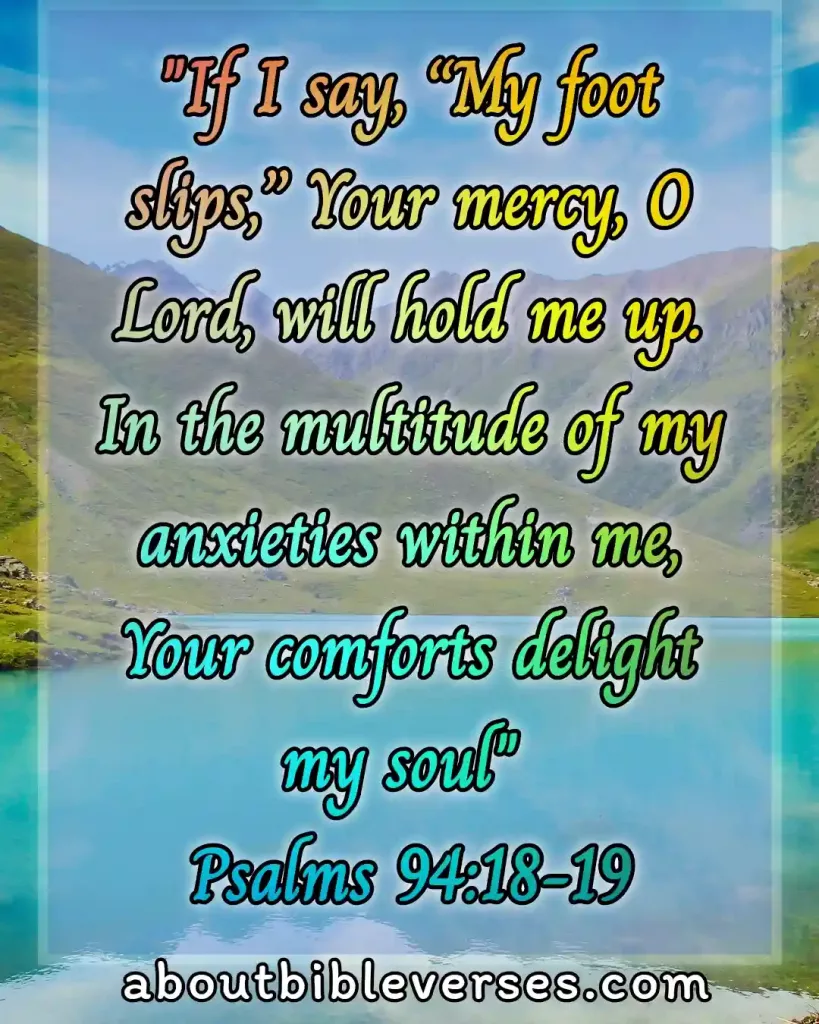 Psalm 94:18-19(KJV)"If I say, "My foot slips," Your mercy, O Lord, will hold me up. In the multitude of my anxieties within me, Your comforts delight my soul"
Explanation:- Our God is so gracious that he gave his life on the cross and he made a way for us to connect with the Lord in heaven. If he can deny himself by sacrificing his life then we must understand he will definitely listen to prayers that we ask him when we are in need of his help.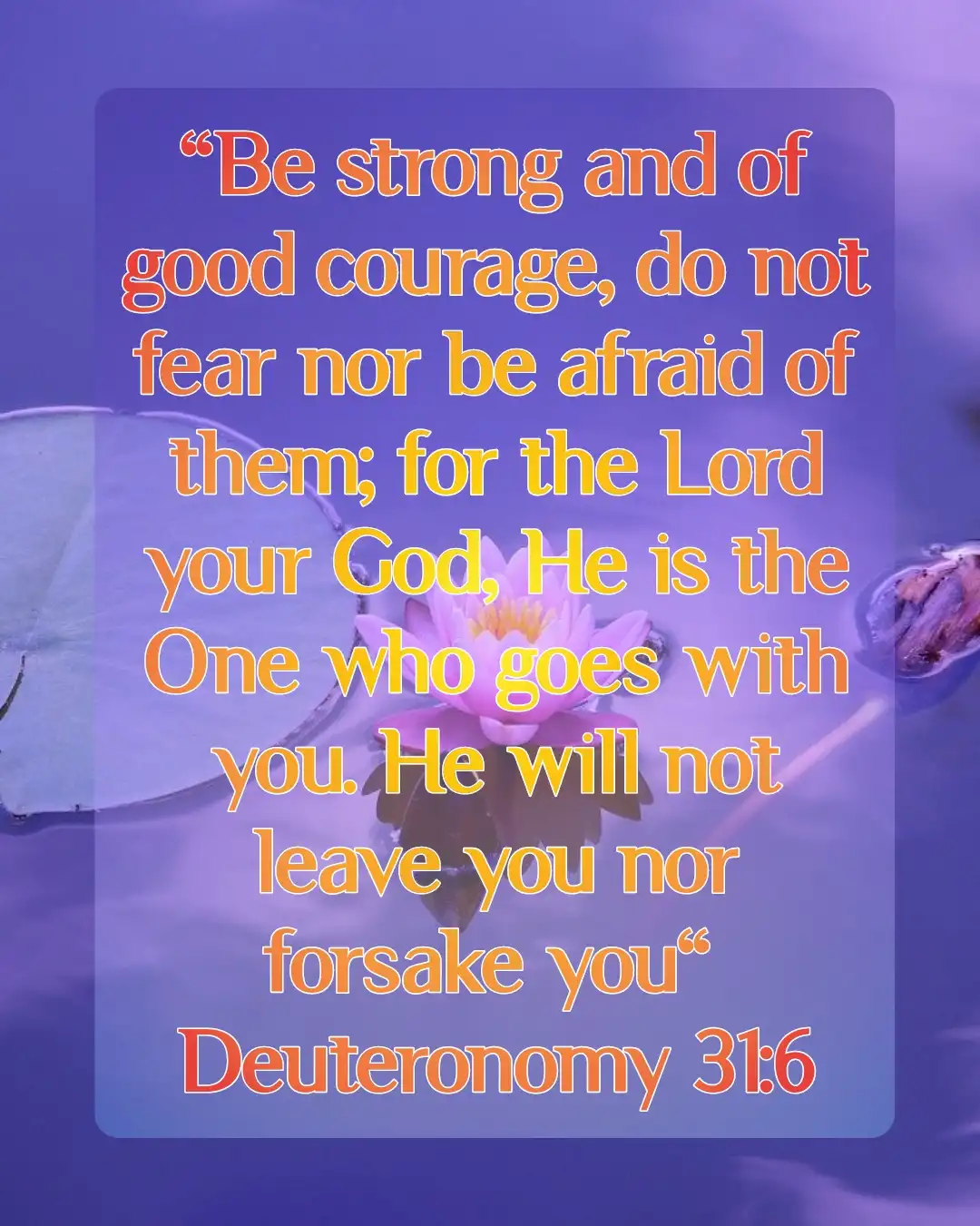 Deuteronomy 31:6(KJV)"Be strong and of good courage, do not fear nor be afraid of them; for the Lord your God, He is the One who goes with you. He will not leave you nor forsake you"
Explanation:- We should have courage on the Lord Jesus Christ because he is our only savior and he will be with us till the end of this world. He will never leave us and forsake us if we keep his words in our hearts. We must believe that he will protect us from all kinds of evil things that are trying to destroy us from the love of God.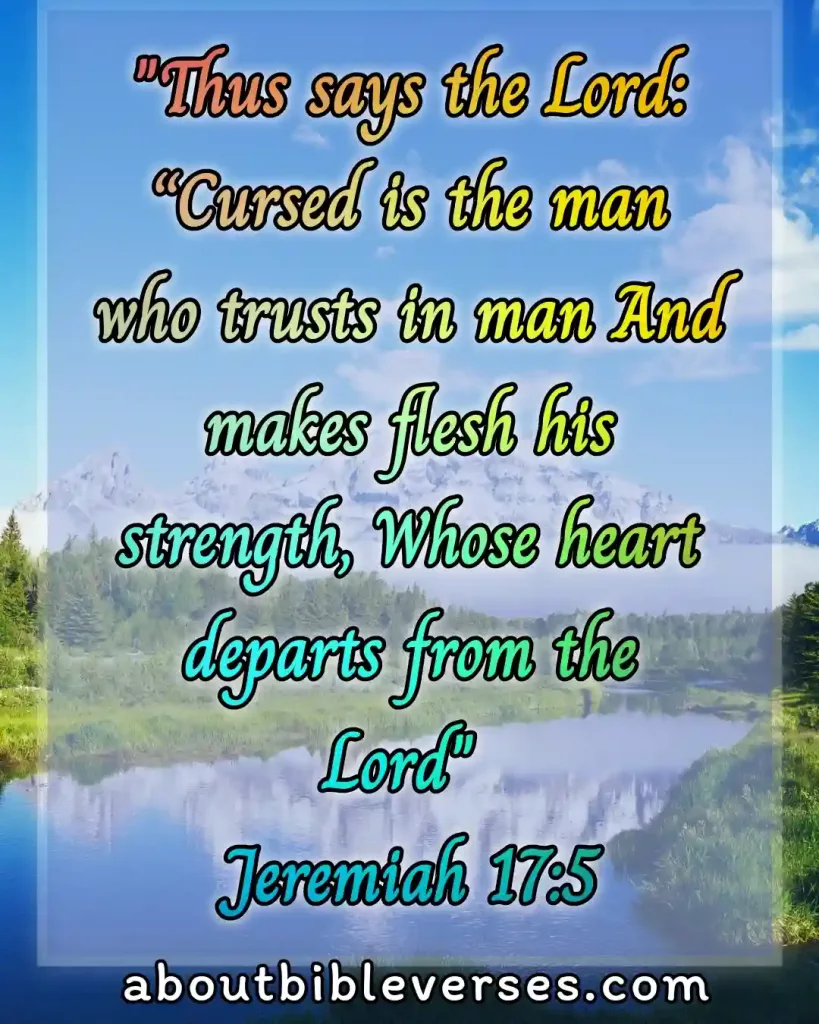 Jeremiah 17:5(KJV)"Thus says the Lord: "Cursed is the man who trusts in man And makes flesh his strength, Whose heart departs from the Lord"
Explanation:- A man who puts his faith in man will not be successful in his life. He will be destroyed as he denied the Lord. we should depend upon the Lord in order to be blessed.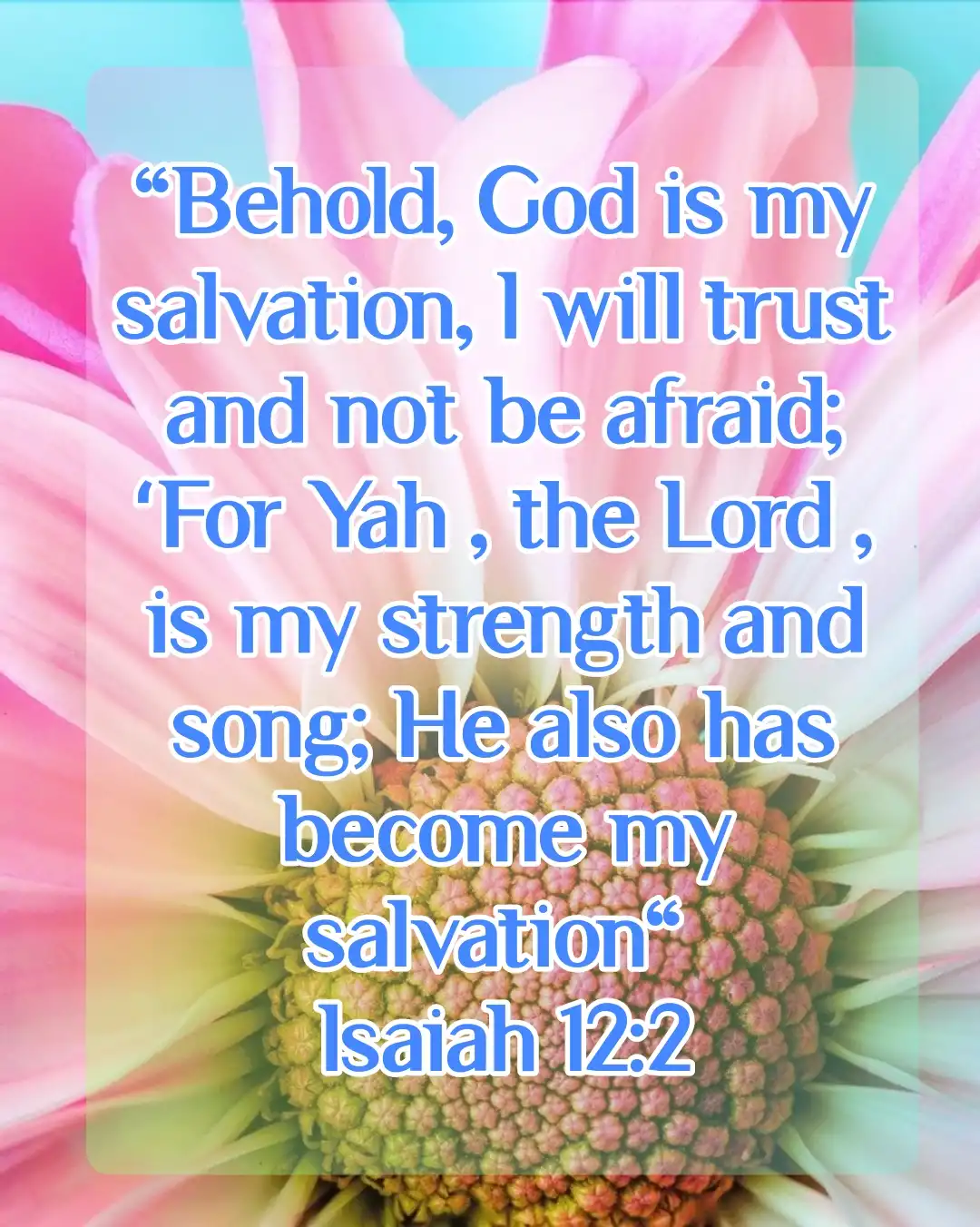 Isaiah 12:2(KJV)"Behold, God is my salvation, I will trust and not be afraid; For Yah, the Lord is my strength and song; He also has become my salvation"
Explanation:- When the children of Israel depended upon the Lord, they were blessed but they returned to the idols, and as a result of their disobedience they suffered. We must pay heed to what God says and if we follow his words then we will receive blessings from him.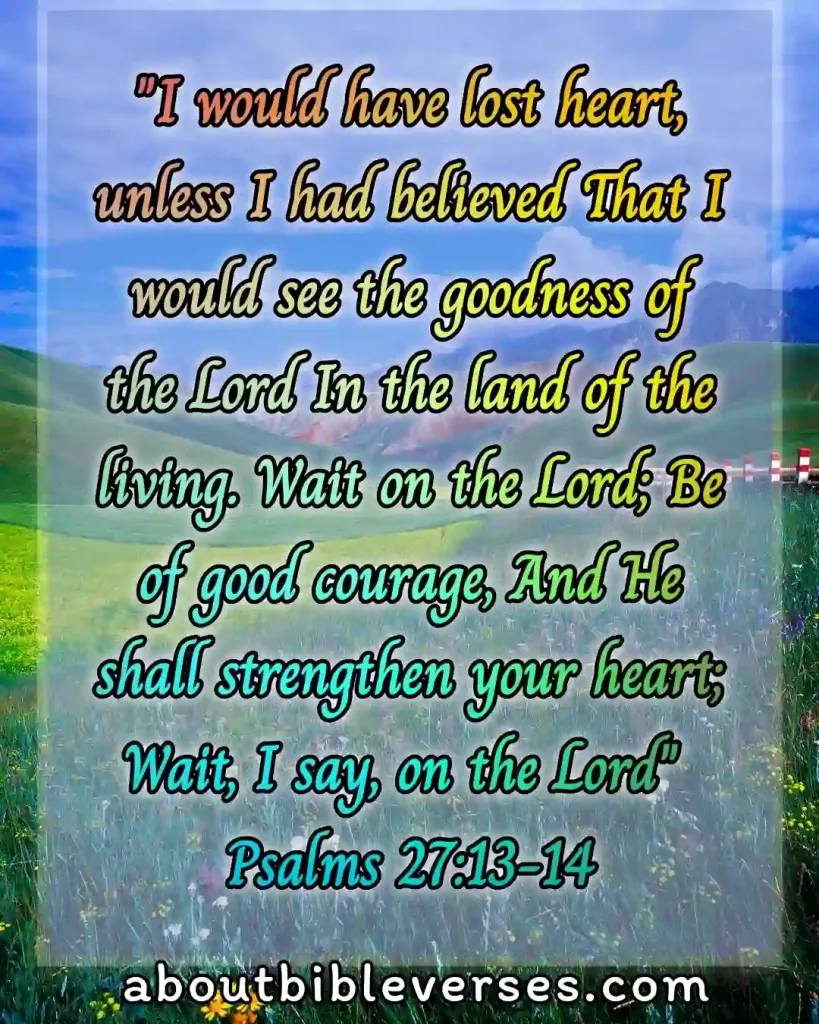 Psalm 27:13-14(KJV)"I would have lost heart, unless I had believed That I would see the goodness of the Lord In the land of the living. Wait on the Lord; Be of good courage, And He shall strengthen your heart; Wait, I say, on the Lord"
Explanation:- Sometimes our circumstances lead us astray. We need to focus on God during such a period. When we look back into the Old Testament, we can find God delivers his people from their enemy's hands. The Lord is the same yesterday, today, and tomorrow. If we depend on him then he will always lead us into better ways.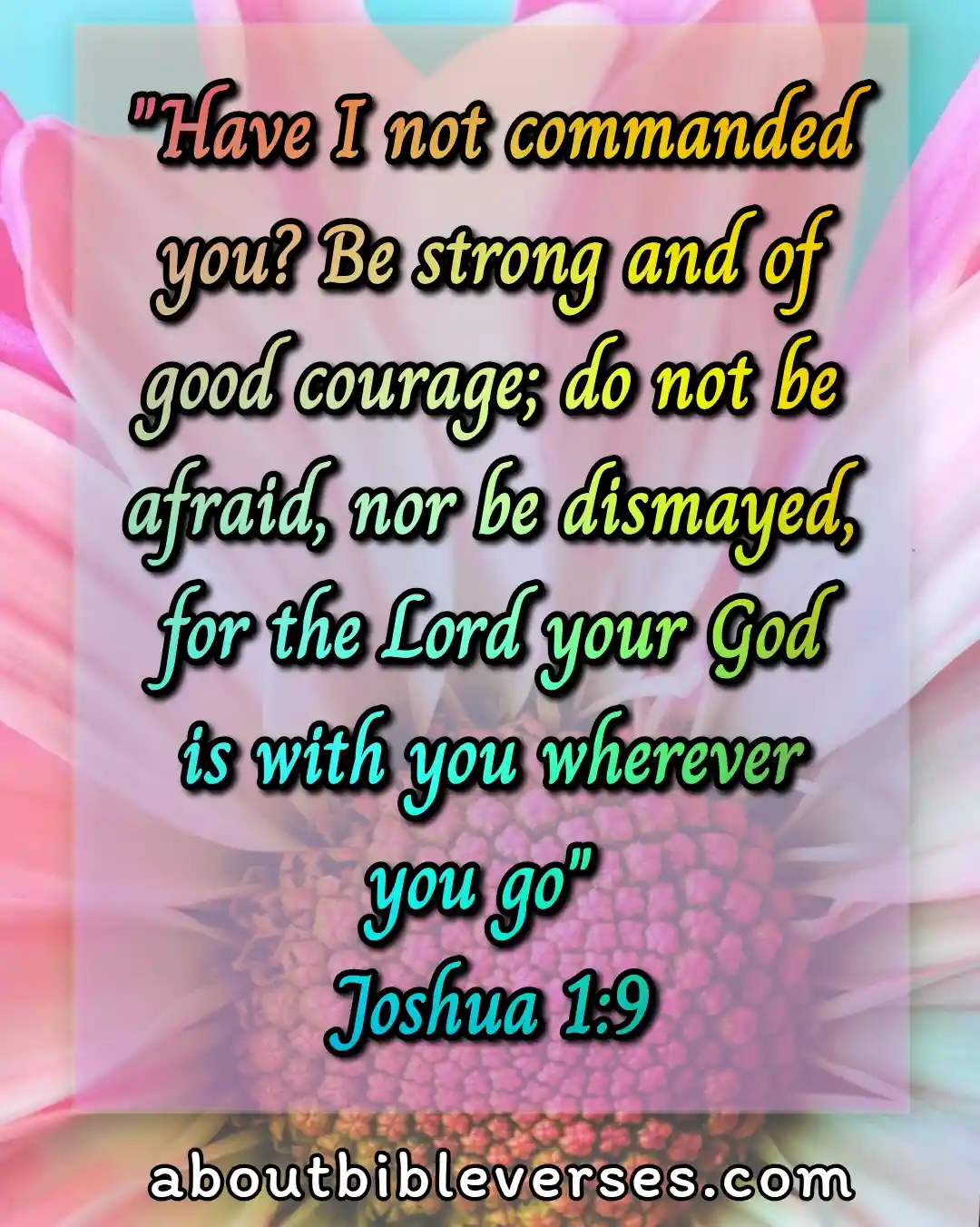 Joshua 1:9(KJV)"Have I not commanded you? Be strong and of good courage; do not be afraid, nor be dismayed, for the Lord your God is with you wherever you go"
Explanation:- When God called Joshua to lead his people into the promised land at that time he was weak and he had no experience but he depended on the Lord. As a result of that God used him mightily and he became a great leader in Israel.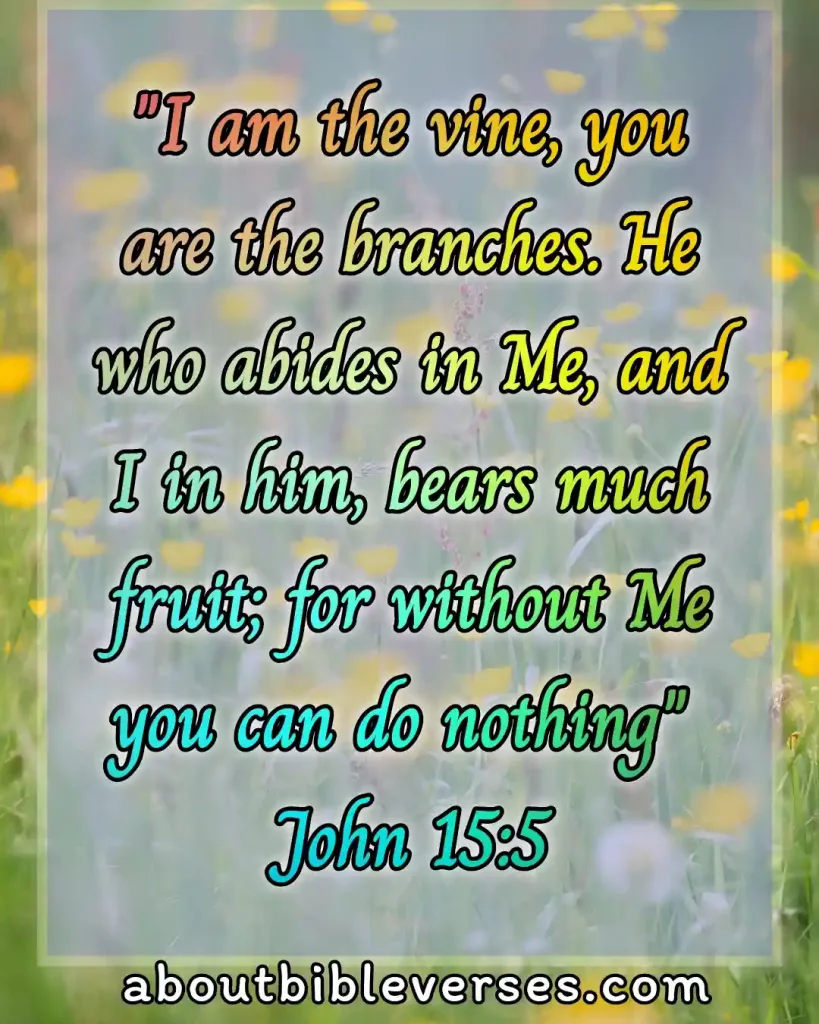 John 15:5(KJV)"I am the vine, you are the branches. He who abides in Me, and I in him, bears much fruit; for without Me you can do nothing"
Explanation:- Jesus is the vine and we are his branches. We must be fruitful as long as we are connected with him. Branches can not bear even a single fruit without the stem. So believers should be well planted with Jesus in order to be fruitful in their lives.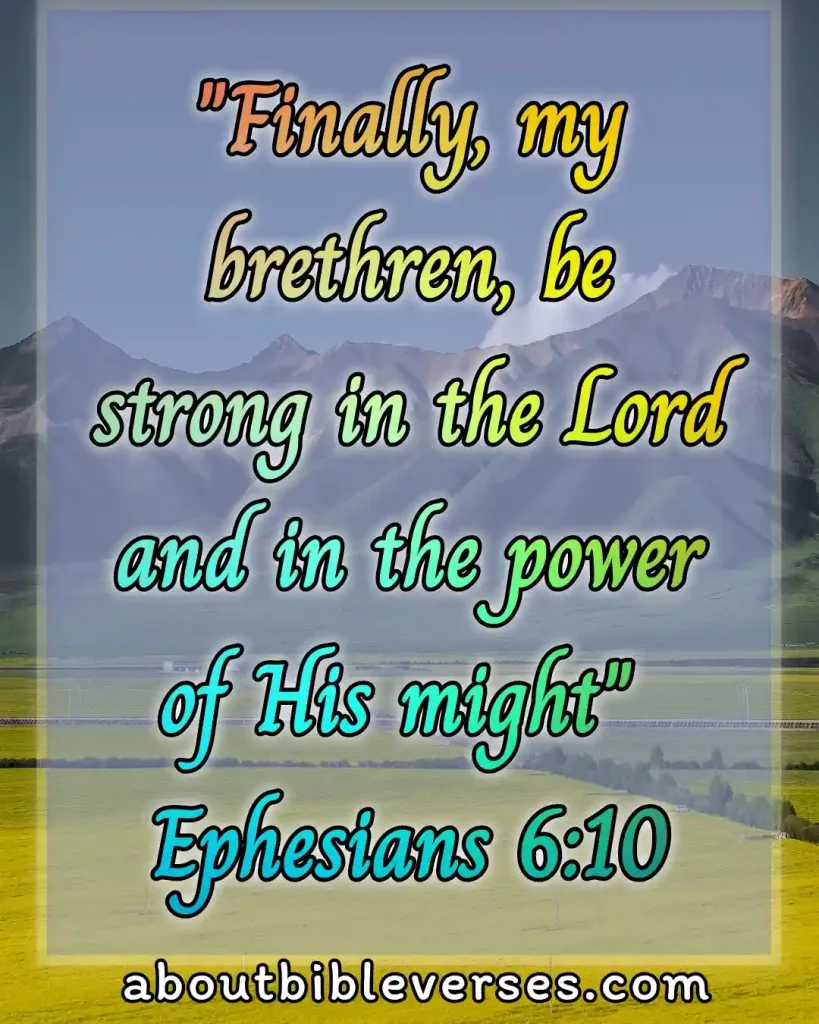 Ephesians 6:10(KJV)"Finally, my brethren, be strong in the Lord and in the power of His might"
Explanation:- We should have firm faith in Jesus and that will help us to work with him in our day-to-day life. The closer we will come to Jesus the more closer he will come to us and we will understand him more. The Bible says that God loves us and he is always near to us when we seek his presence in our life.