Hello dear friends, welcome to our site in the name of Jesus Christ. Today we will look at the Bible Scriptures About Conflict Resolution In KJV. If you like today's post then definitely comment and share.
God's word tells us not to quarrel with anyone. Even the Bible tells us that if someone has a conflict with us, we first reconcile it and then we pray to God, then God will hear our prayers.
Friends let all bitterness, anger, and evil speaking be far from us in this Christ life. And we should be kind and gentle to each other. We should forgive one another, as God forgave us (Ephesians 4:31-32).
Dear friends now let's see the Bible scriptures below that talk about Conflict Resolution.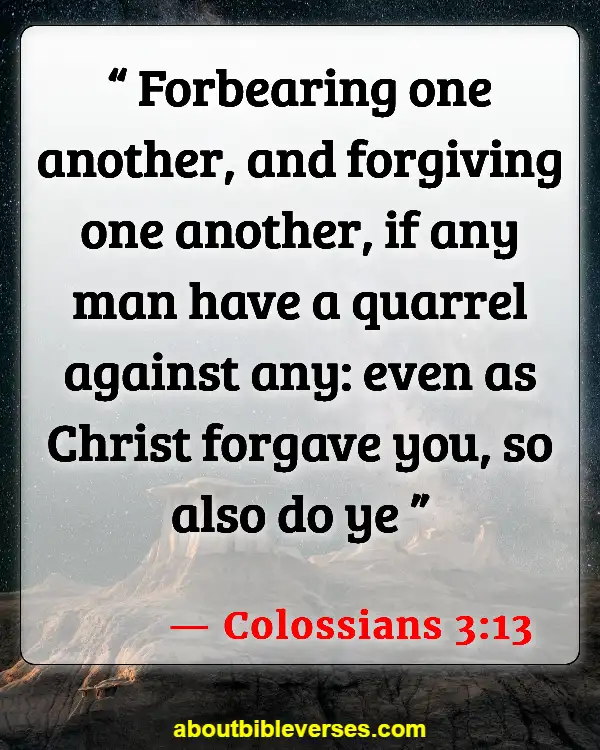 Colossians 3:13
"Forbearing one another, and forgiving one another, if any man have a quarrel against any: even as Christ forgave you, so also do ye"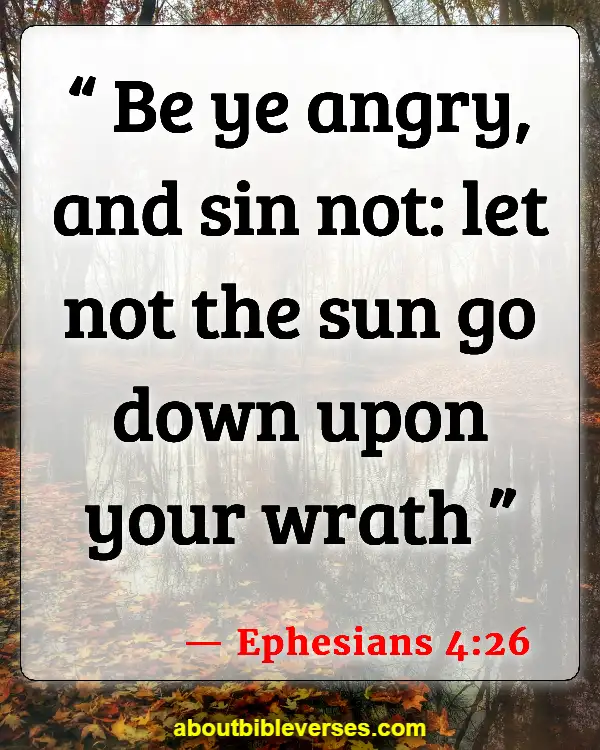 Ephesians 4:26
"Be ye angry, and sin not: let not the sun go down upon your wrath"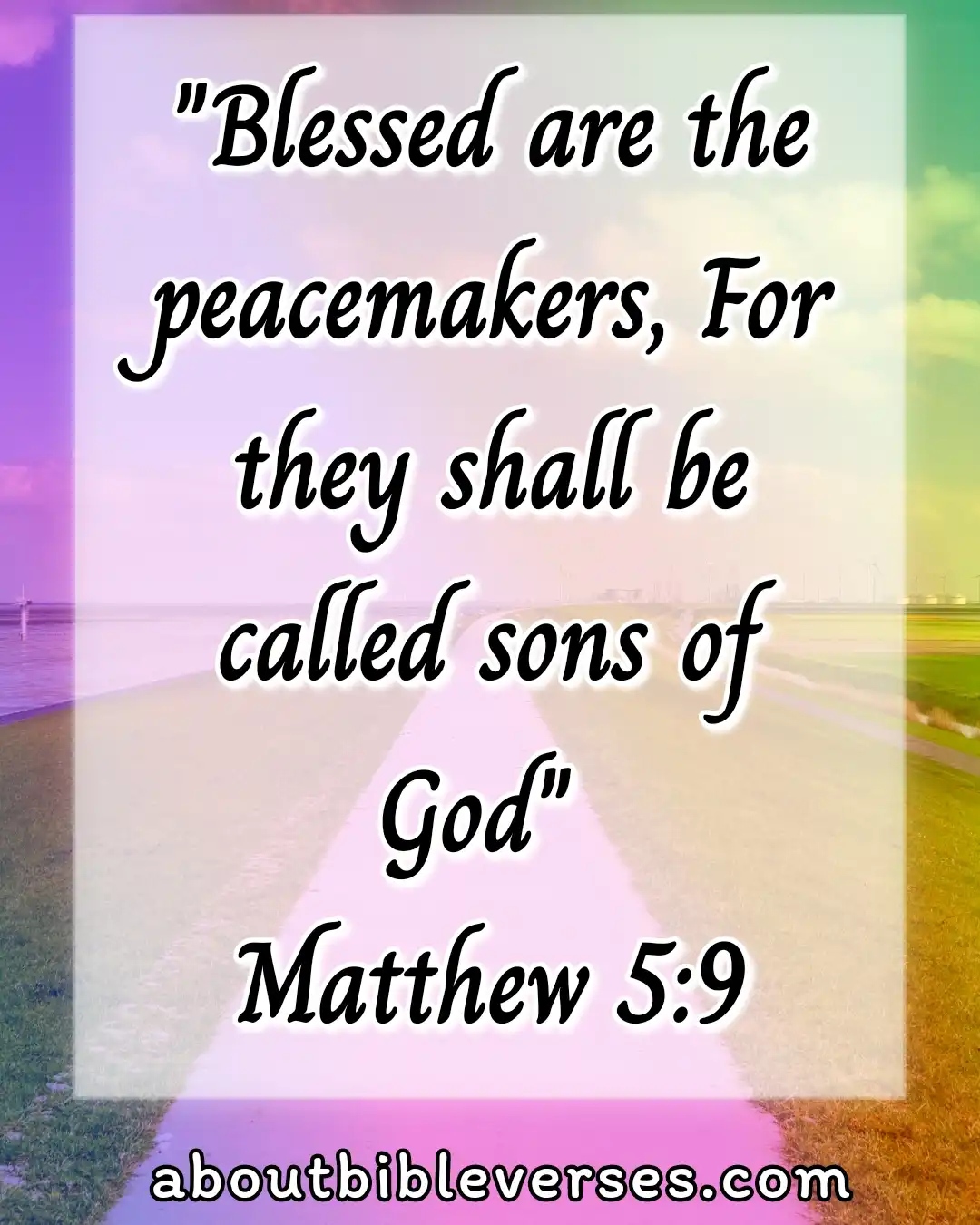 Matthew 5:9
"Blessed are the peacemakers: for they shall be called the children of God"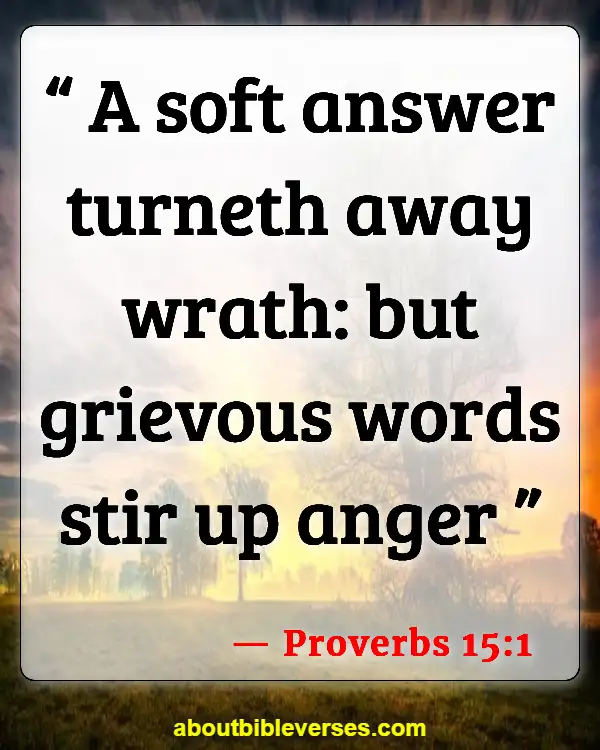 Proverbs 15:1
"A soft answer turneth away wrath: but grievous words stir up anger"
James 1:19
"Wherefore, my beloved brethren, let every man be swift to hear, slow to speak, slow to wrath"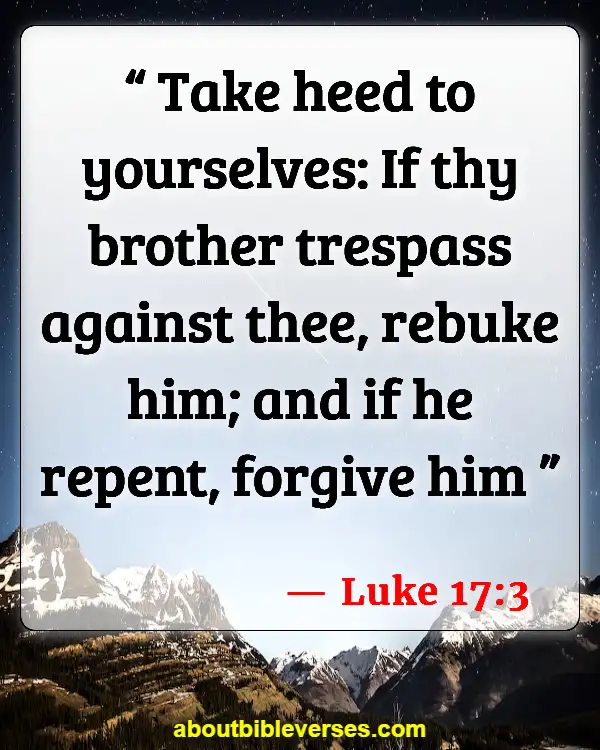 Luke 17:3
"Take heed to yourselves: If thy brother trespass against thee, rebuke him; and if he repent, forgive him"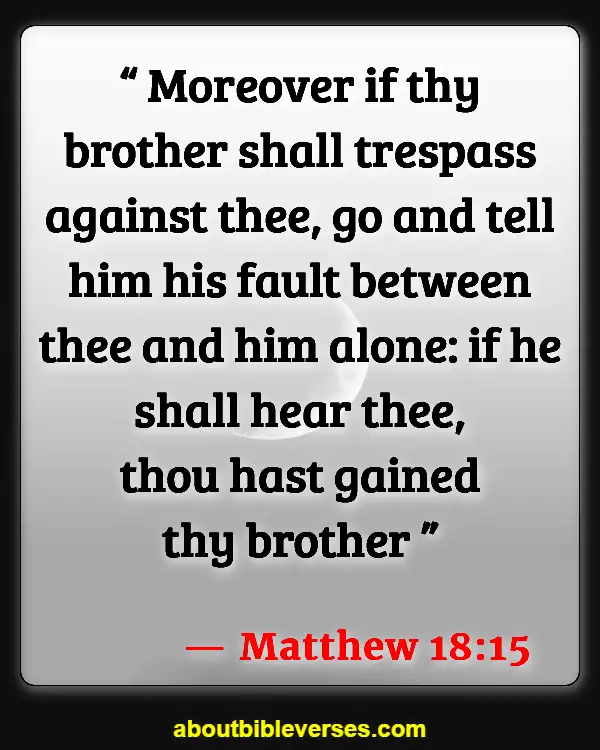 Matthew 18:15
"Moreover if thy brother shall trespass against thee, go and tell him his fault between thee and him alone: if he shall hear thee, thou hast gained thy brother"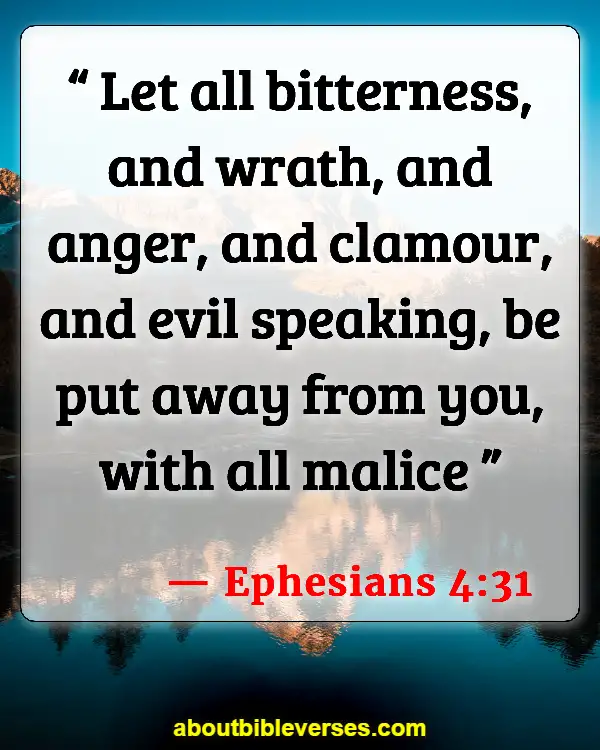 Ephesians 4:31
"Let all bitterness, and wrath, and anger, and clamour, and evil speaking, be put away from you, with all malice"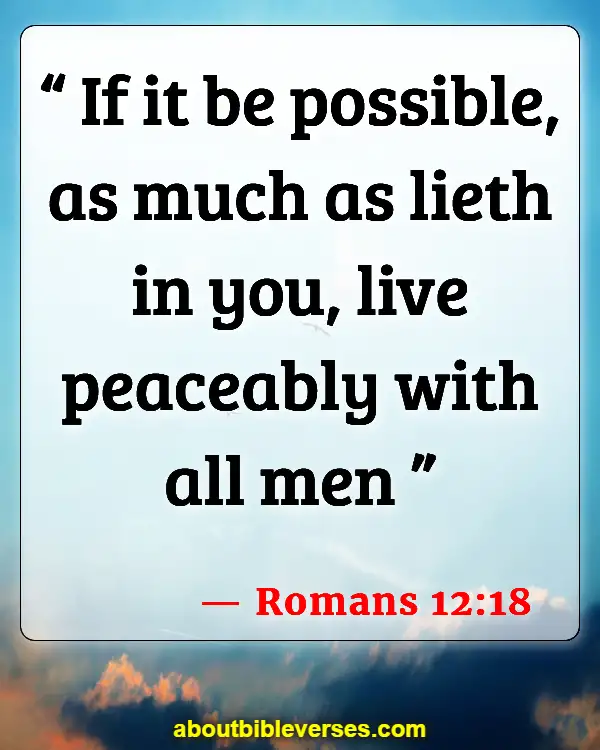 Romans 12:18
"If it be possible, as much as lieth in you, live peaceably with all men"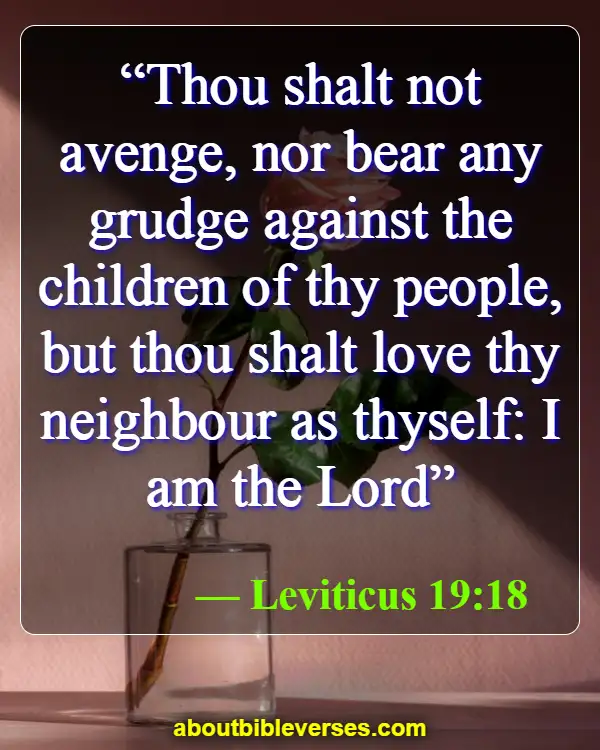 Leviticus 19:18
"Thou shalt not avenge, nor bear any grudge against the children of thy people, but thou shalt love thy neighbour as thyself: I am the Lord"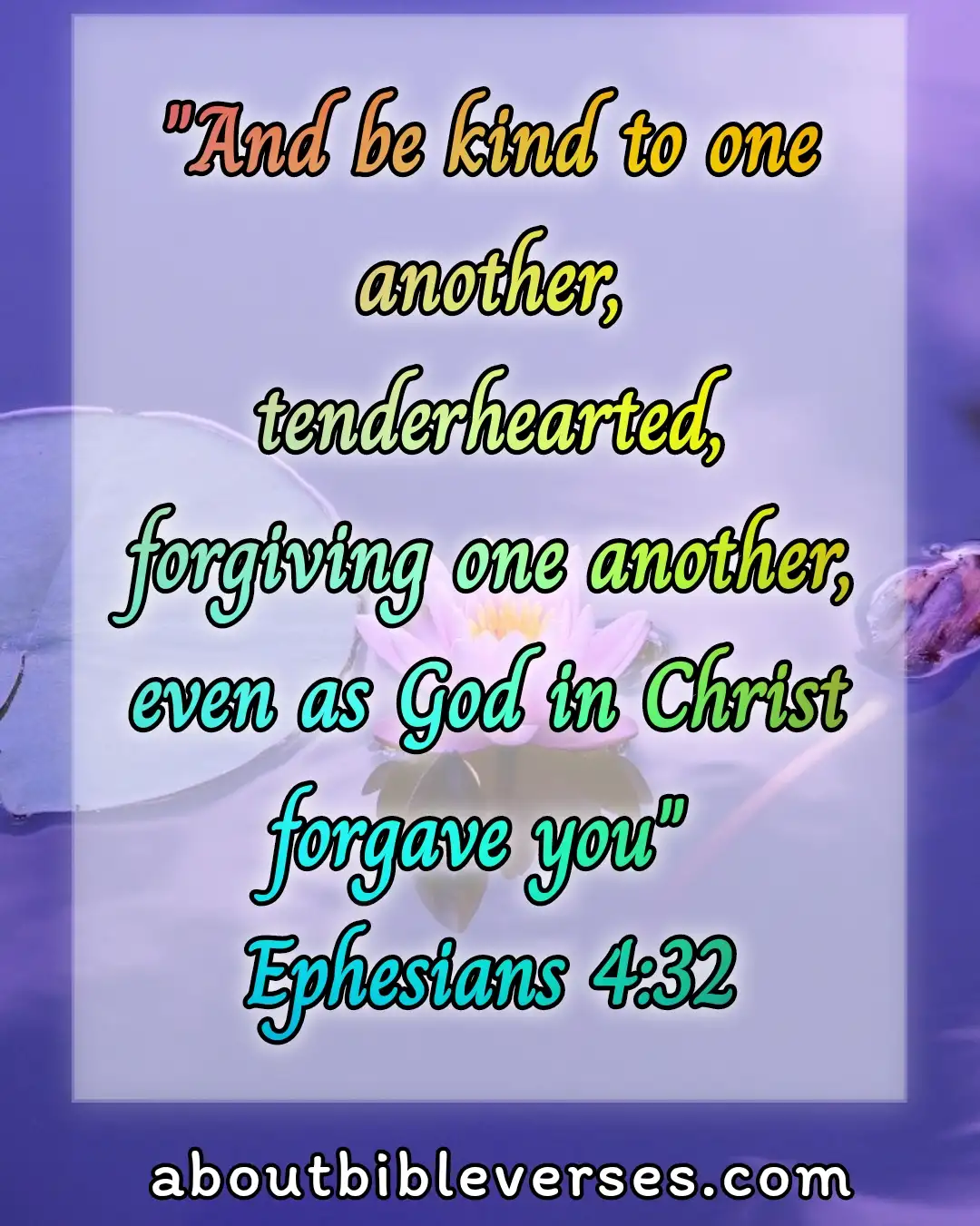 Ephesians 4:32
"And be ye kind one to another, tenderhearted, forgiving one another, even as God for Christ's sake hath forgiven you"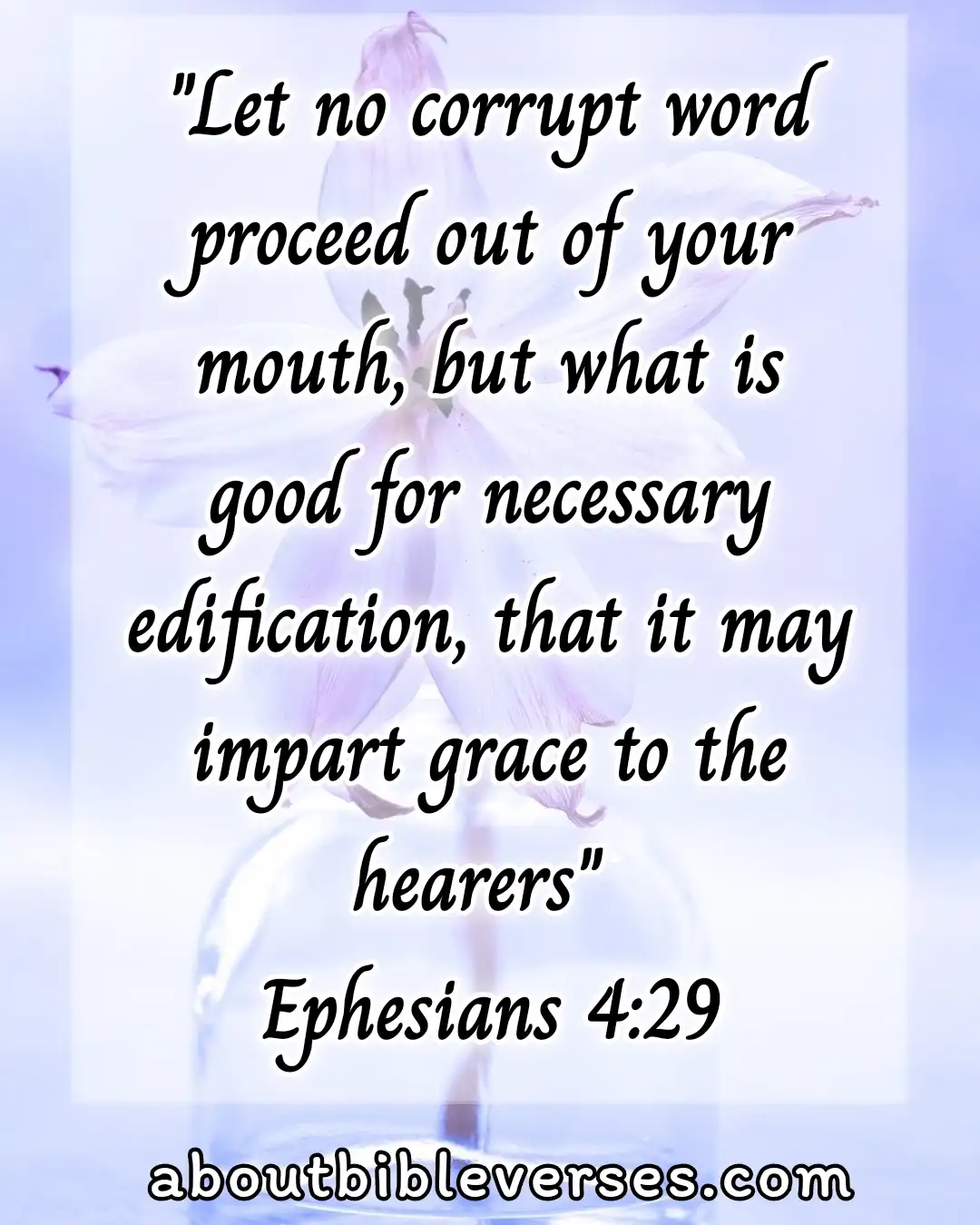 Ephesians 4:29
"Let no corrupt communication proceed out of your mouth, but that which is good to the use of edifying, that it may minister grace unto the hearers"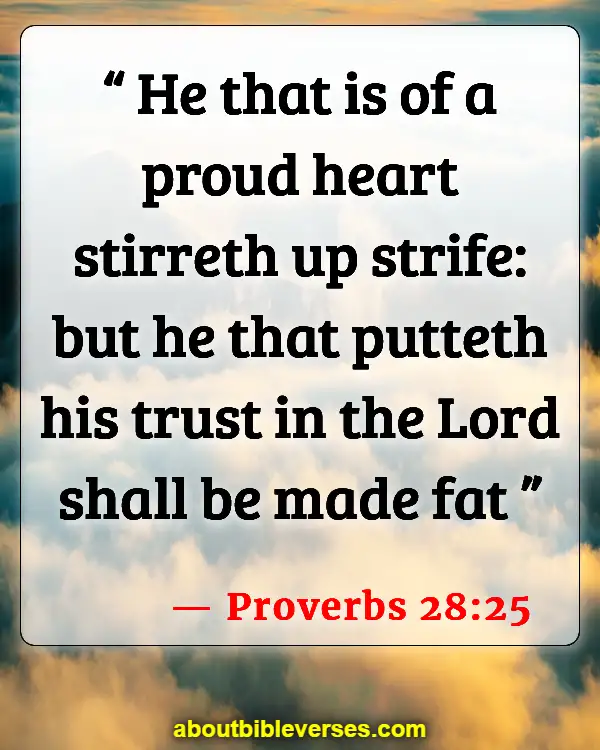 Proverbs 28:25
"He that is of a proud heart stirreth up strife: but he that putteth his trust in the Lord shall be made fat"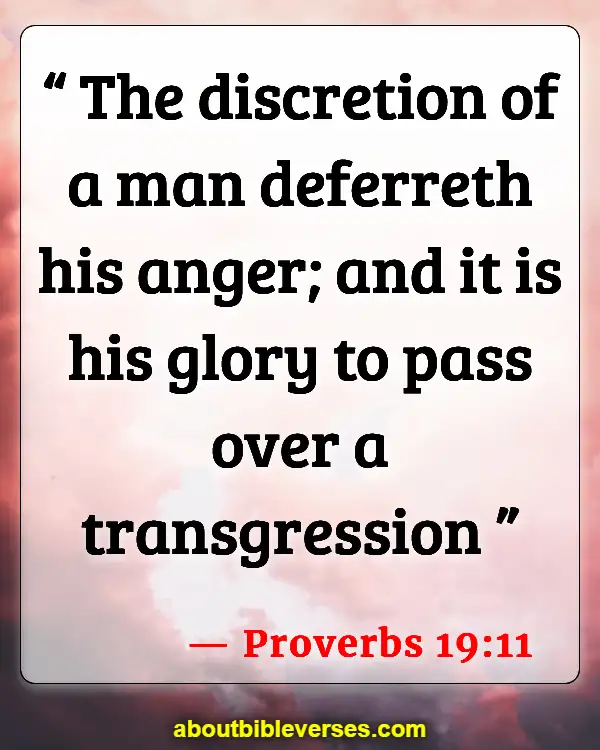 Proverbs 19:11
"The discretion of a man deferreth his anger; and it is his glory to pass over a transgression"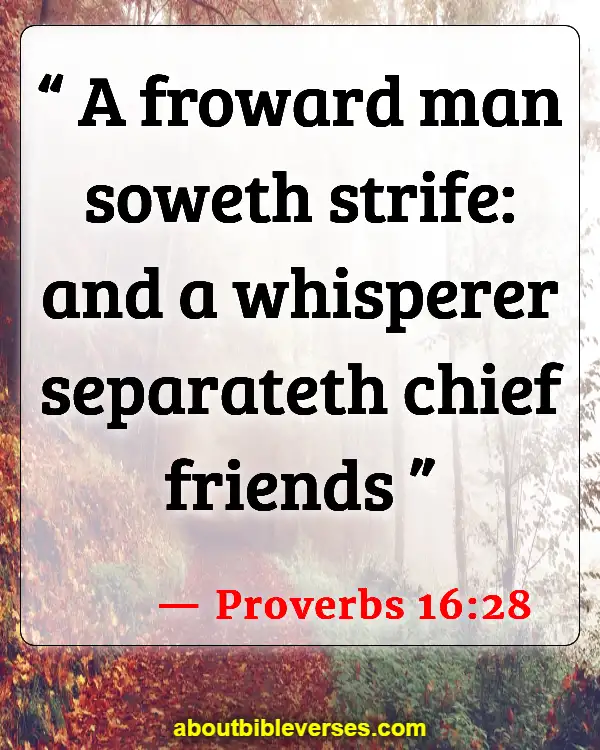 Proverbs 16:28
"A froward man soweth strife: and a whisperer separateth chief friends"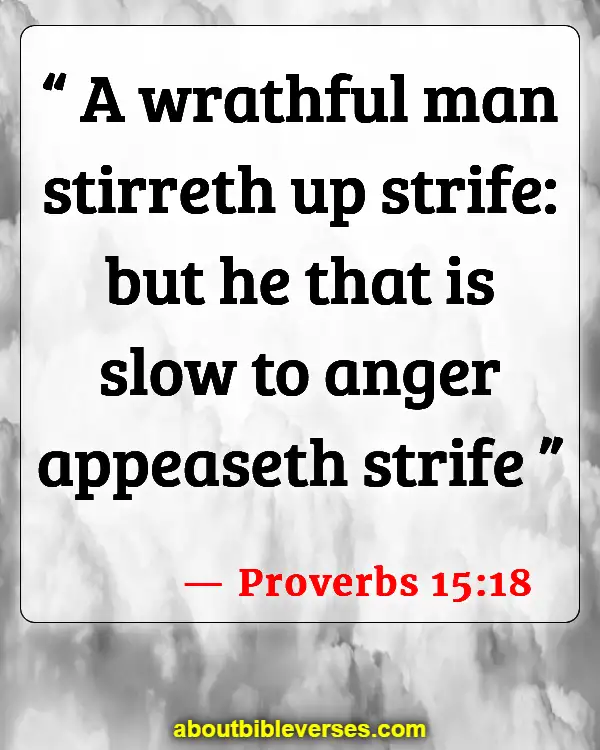 Proverbs 15:18
"A wrathful man stirreth up strife: but he that is slow to anger appeaseth strife"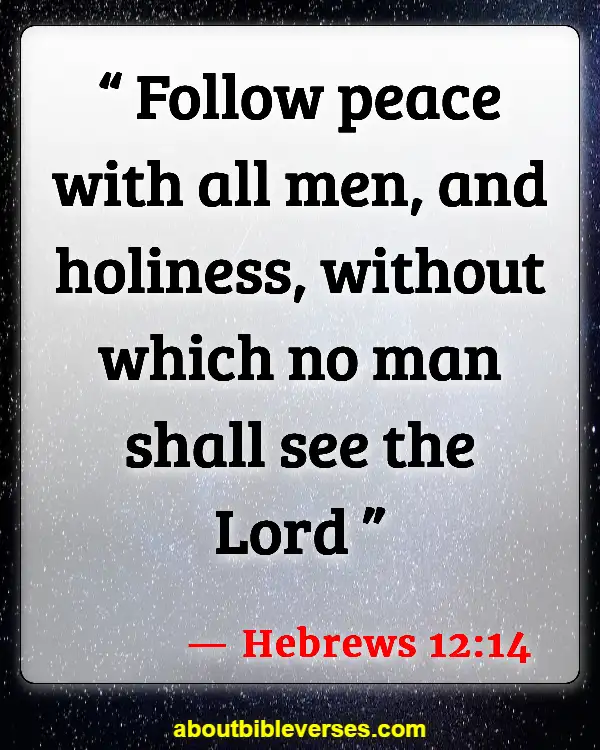 Hebrews 12:14
"Follow peace with all men, and holiness, without which no man shall see the Lord"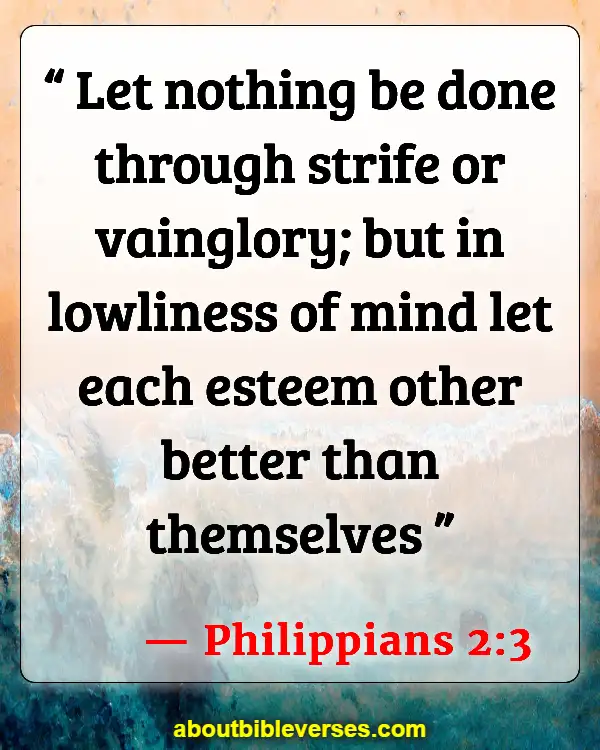 Philippians 2:3
"Let nothing be done through strife or vainglory; but in lowliness of mind let each esteem other better than themselves"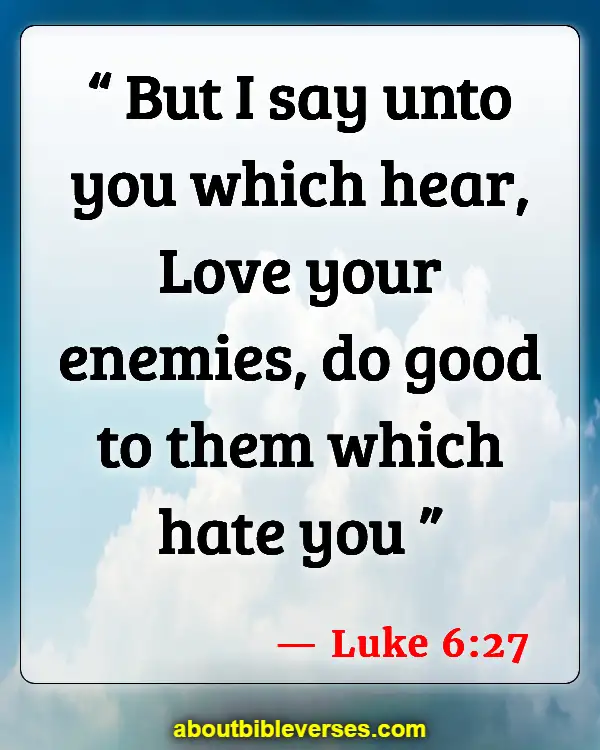 Luke 6:27
"But I say unto you which hear, Love your enemies, do good to them which hate you"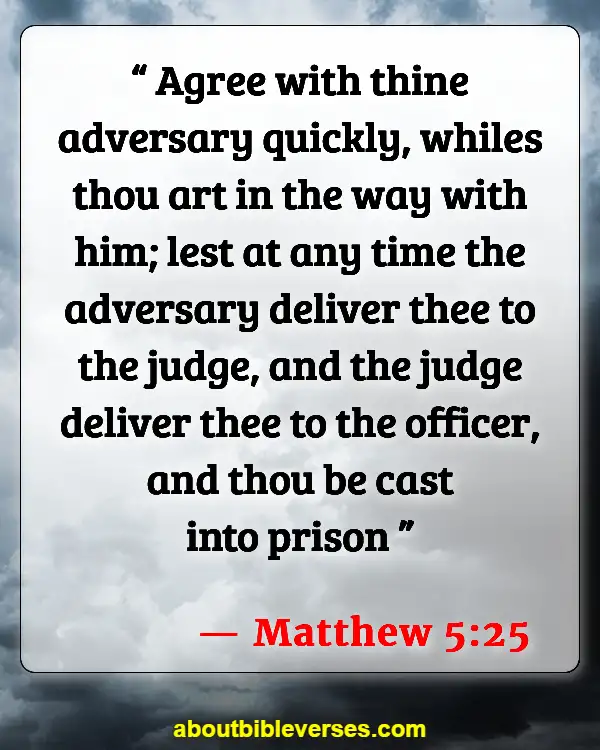 Matthew 5:25
"Agree with thine adversary quickly, whiles thou art in the way with him; lest at any time the adversary deliver thee to the judge, and the judge deliver thee to the officer, and thou be cast into prison"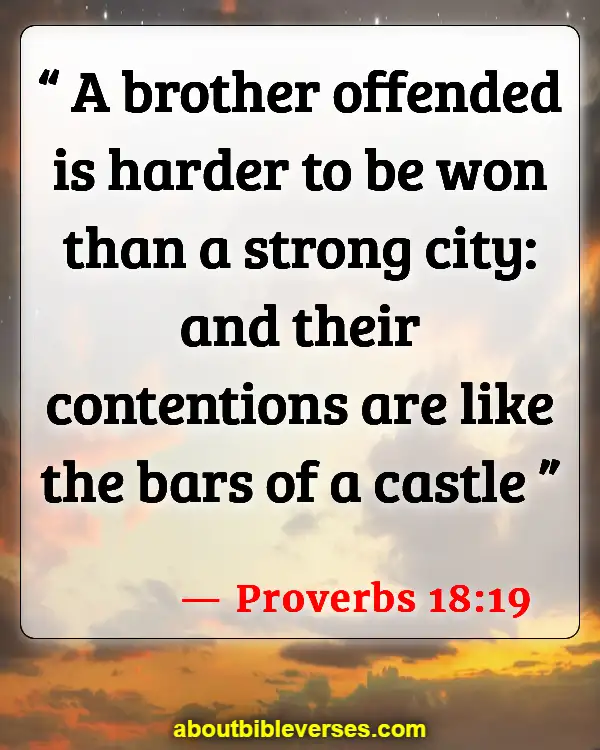 Proverbs 18:19
"A brother offended is harder to be won than a strong city: and their contentions are like the bars of a castle"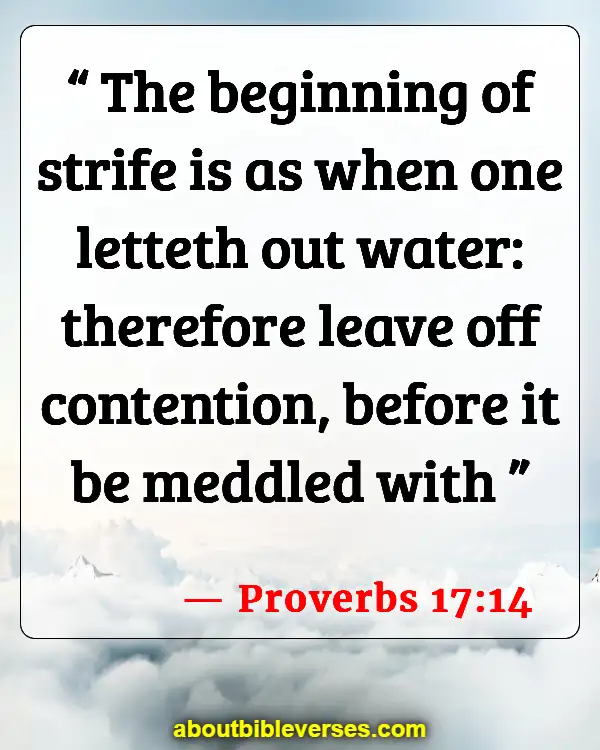 Proverbs 17:14
"The beginning of strife is as when one letteth out water: therefore leave off contention, before it be meddled with"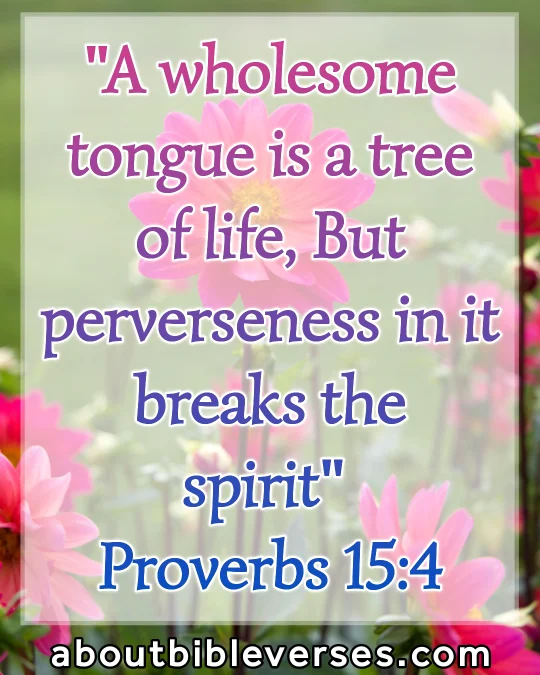 Proverbs 15:4
"A wholesome tongue is a tree of life: but perverseness therein is a breach in the spirit"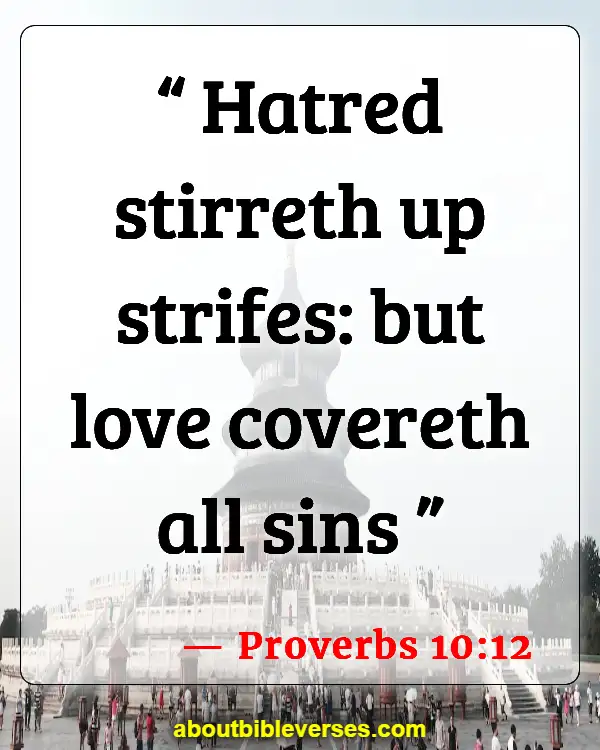 Proverbs 10:12
"Hatred stirreth up strifes: but love covereth all sins"