Beloved brethren, In the divine teachings of the Bible, we find powerful guidance on the matter of self-satisfaction. It teaches us that true satisfaction comes not from worldly possessions or personal accomplishments, but from a deep and enduring relationship with God. We're reminded that every joy and happiness we experience is a gift from our Creator, and we should always feel gratitude for these blessings.
It is natural for humans to seek satisfaction in earthly pursuits and desires, but we are reminded in the Bible that true fulfillment comes from aligning ourselves with God's will. Proverbs 19:23 tells us, "The fear of the LORD leads to life; then one rests content, untouched by trouble." This verse emphasizes that finding contentment starts with acknowledging and revering God.
The story of King Solomon is a powerful example of how earthly pleasures can lead to emptiness. Despite his vast wealth, wisdom, and accomplishments, Solomon realized that these things alone could not bring lasting satisfaction. He shares his wisdom in Ecclesiastes, stating that "everything is meaningless" without God. This teaches us that pursuing worldly desires without seeking God's purpose for our lives will leave us unsatisfied.
Instead of seeking self-satisfaction through the accumulation of material possessions or temporal pleasures, the Bible urges us to find contentment in our relationship with God. In Philippians 4:11-12, the Apostle Paul writes, "I have learned to be content whatever the circumstances… I can do all this through him who gives me strength." Here, Paul reveals the secret to true contentment: relying on God's strength in every situation.
As we walk in faith, embracing God's divine purpose for our lives, we discover that our deepest longings find fulfillment. The Psalmist declares in Psalm 107:9, "For he satisfies the thirsty and fills the hungry with good things." Our souls find true satisfaction when we draw near to God, finding solace and joy in His presence.
Therefore, dear brethren, let us remember that self-satisfaction does not come from selfish pursuits, but from surrendering our lives to God, walking in His ways, and finding contentment in His love and grace. Seek first the kingdom of God and His righteousness, and all these things shall be added unto you. May our hearts be filled with the peace that surpasses all understanding, as we find our satisfaction in the One who created us and knows our deepest needs. Amen.
Bible Verses About Self-Satisfaction In KJV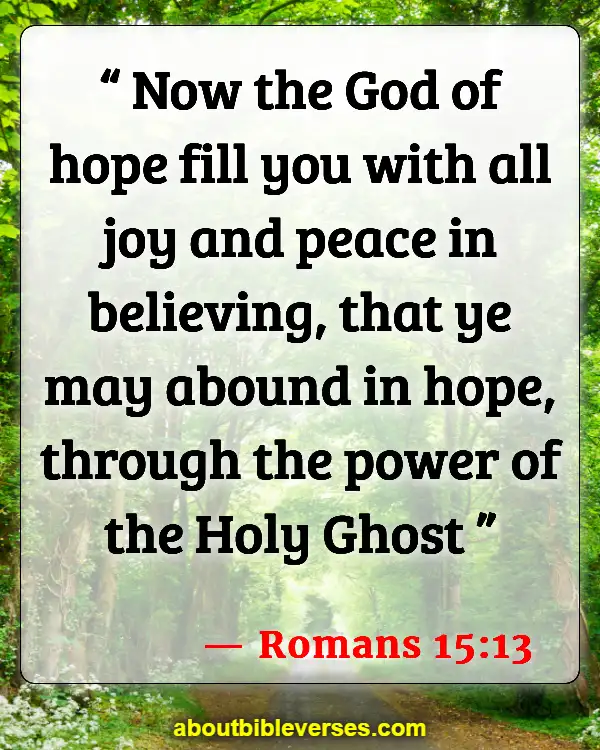 Romans 15:13
"Now the God of hope fill you with all joy and peace in believing, that ye may abound in hope, through the power of the Holy Ghost"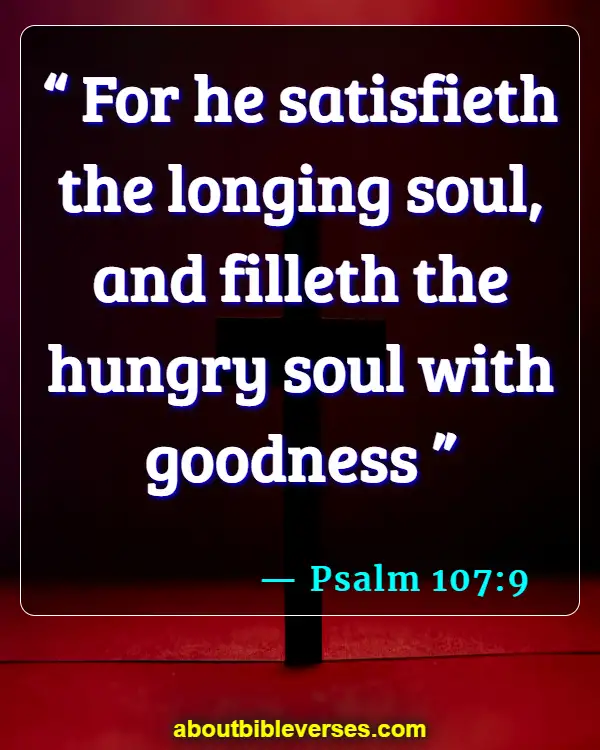 Psalm 107:9
"For he satisfieth the longing soul, and filleth the hungry soul with goodness"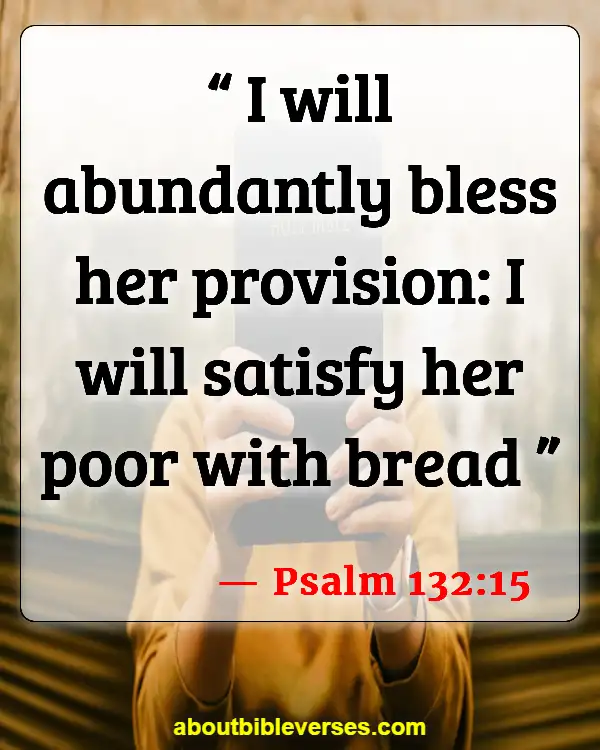 Psalm 132:15
"I will abundantly bless her provision: I will satisfy her poor with bread"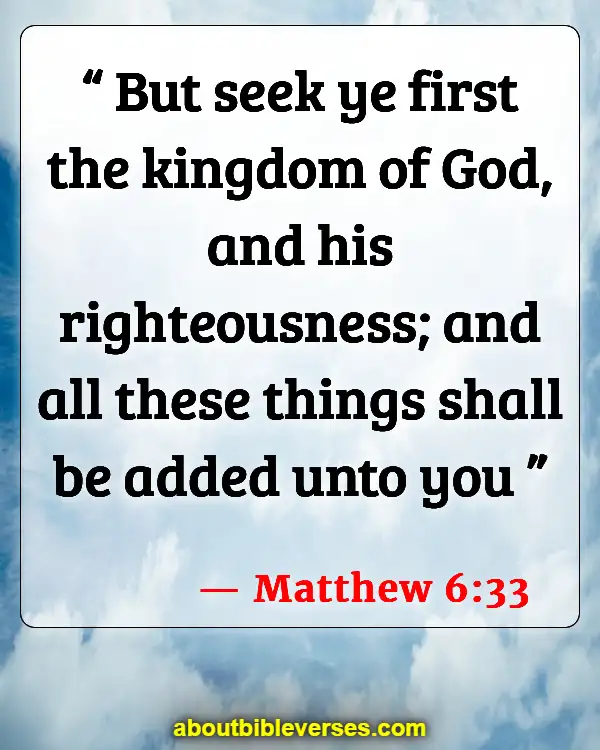 Matthew 6:33
"But seek ye first the kingdom of God, and his righteousness; and all these things shall be added unto you"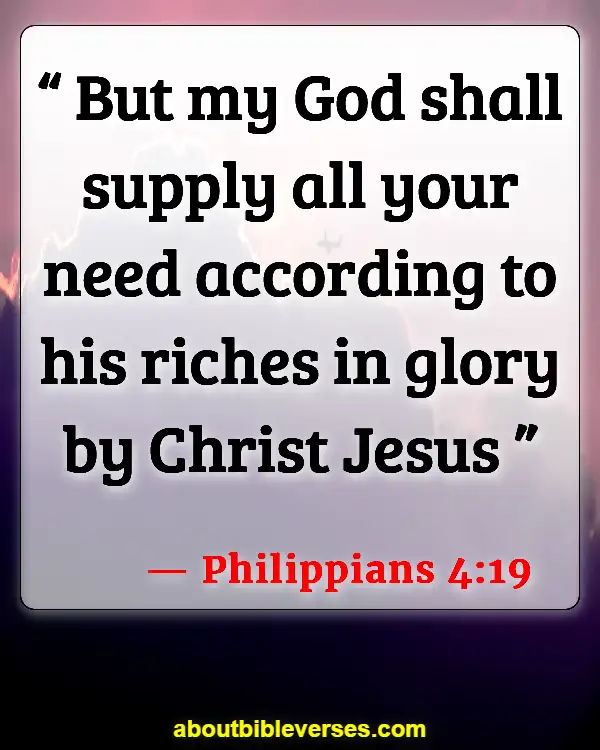 Philippians 4:19
"But my God shall supply all your need according to his riches in glory by Christ Jesus"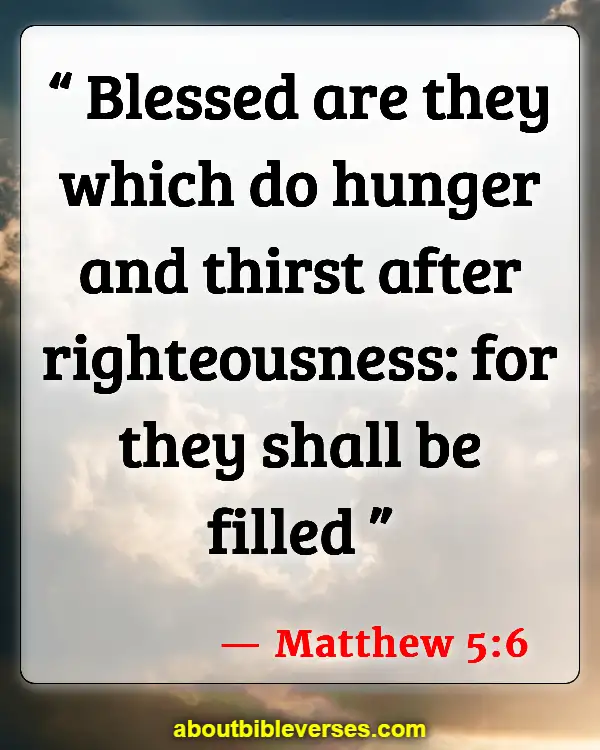 Matthew 5:6
"Blessed are they which do hunger and thirst after righteousness: for they shall be filled"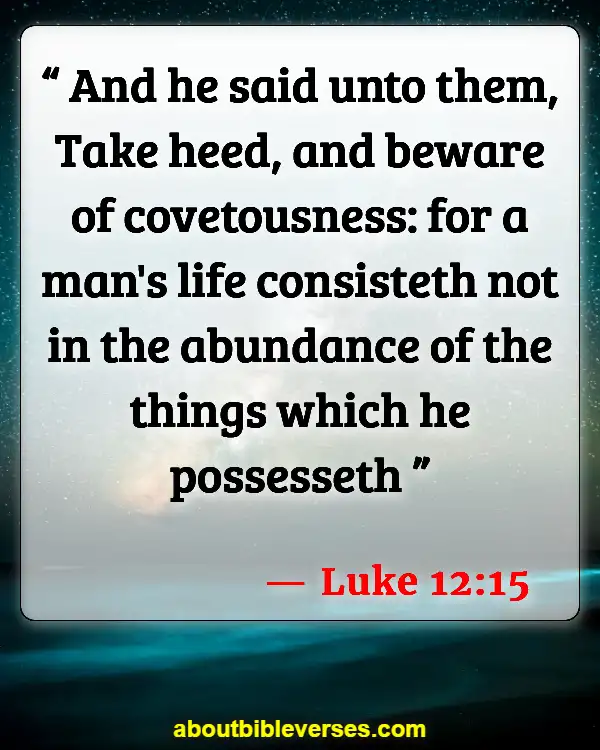 Luke 12:15
"And he said unto them, Take heed, and beware of covetousness: for a man's life consisteth not in the abundance of the things which he possesseth"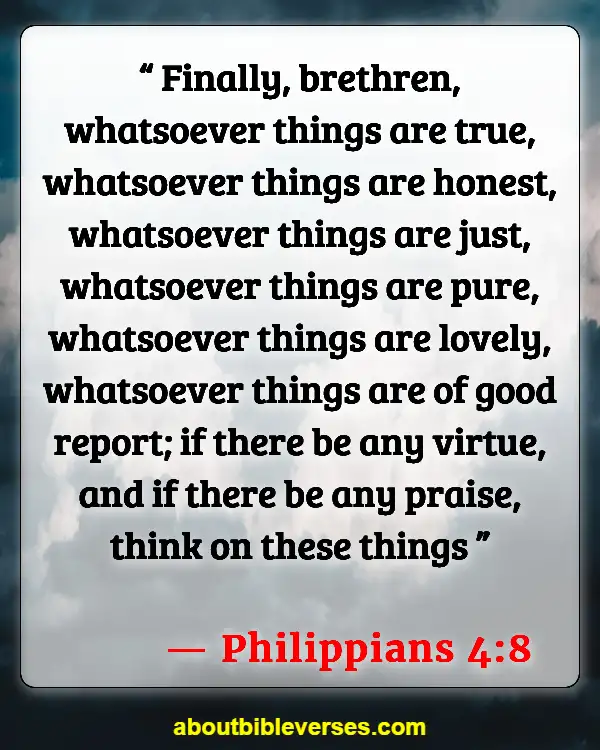 Philippians 4:8
"Finally, brethren, whatsoever things are true, whatsoever things are honest, whatsoever things are just, whatsoever things are pure, whatsoever things are lovely, whatsoever things are of good report; if there be any virtue, and if there be any praise, think on these things"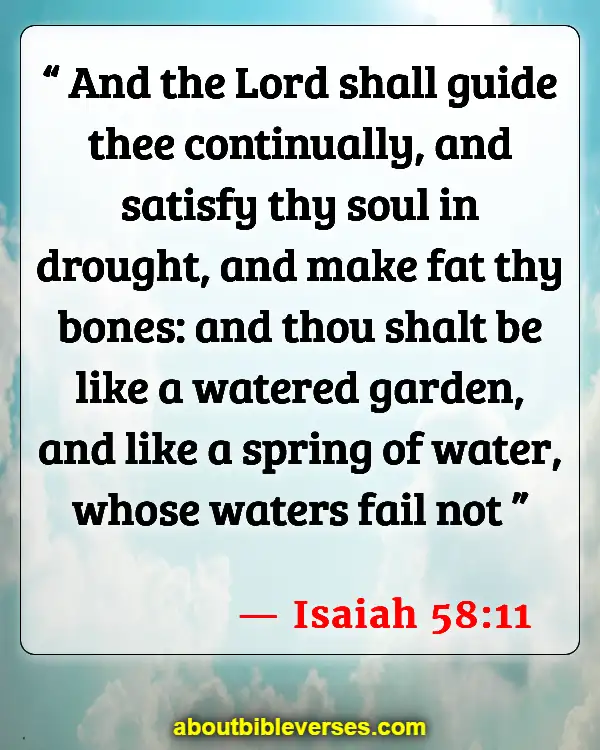 Isaiah 58:11
"And the Lord shall guide thee continually, and satisfy thy soul in drought, and make fat thy bones: and thou shalt be like a watered garden, and like a spring of water, whose waters fail not"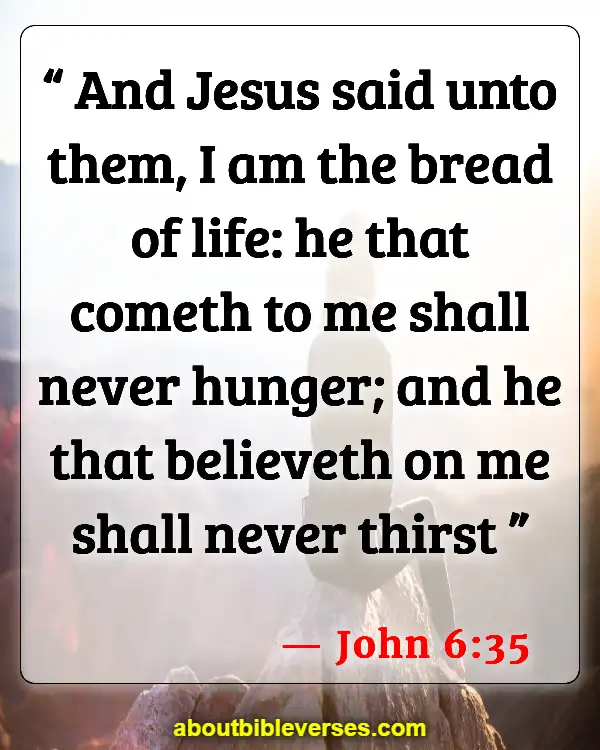 John 6:35
"And Jesus said unto them, I am the bread of life: he that cometh to me shall never hunger; and he that believeth on me shall never thirst"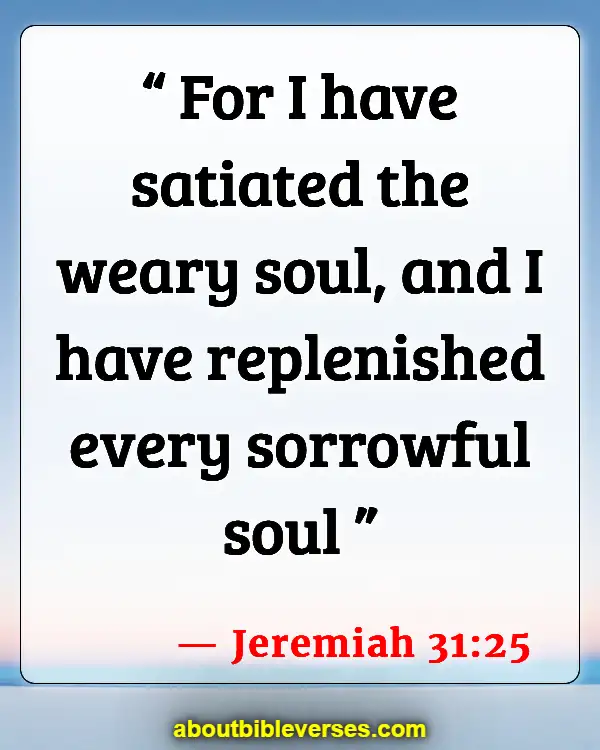 Jeremiah 31:25
"For I have satiated the weary soul, and I have replenished every sorrowful soul"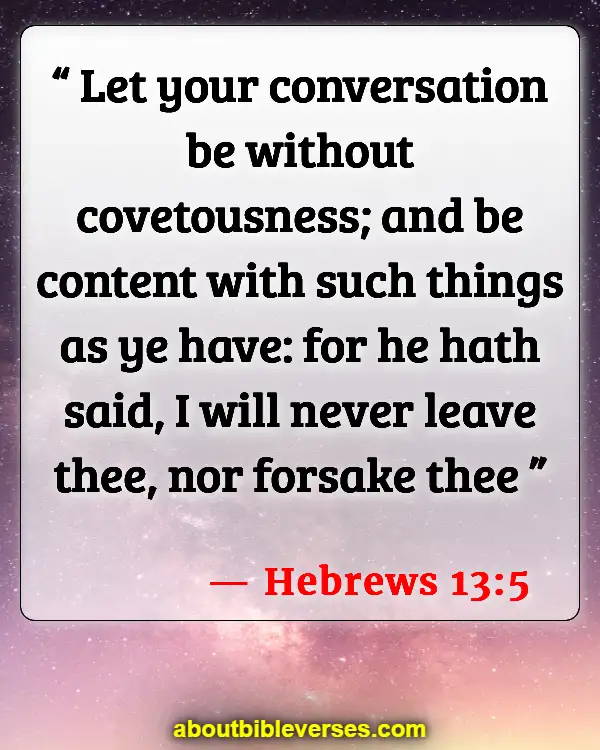 Hebrews 13:5
"Let your conversation be without covetousness; and be content with such things as ye have: for he hath said, I will never leave thee, nor forsake thee"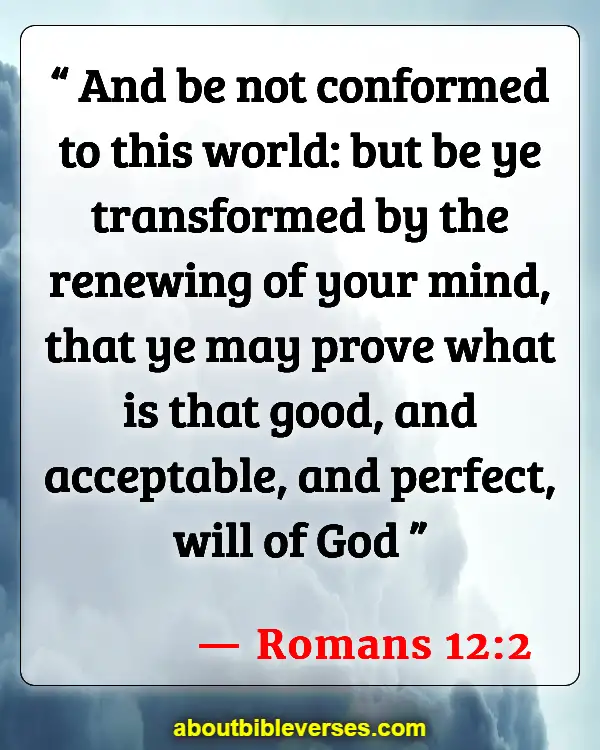 Romans 12:2
"And be not conformed to this world: but be ye transformed by the renewing of your mind, that ye may prove what is that good, and acceptable, and perfect, will of God"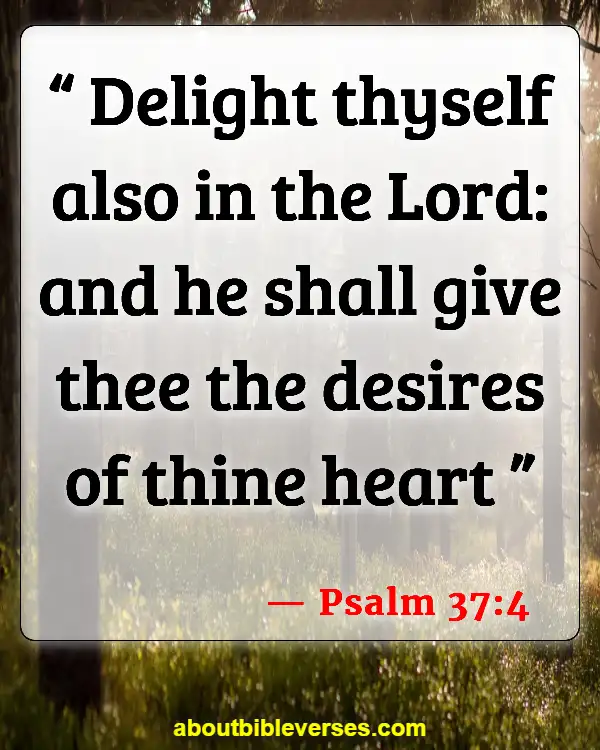 Psalm 37:4
"Delight thyself also in the Lord : and he shall give thee the desires of thine heart"
Psalm 145:16
"Thou openest thine hand, and satisfiest the desire of every living thing"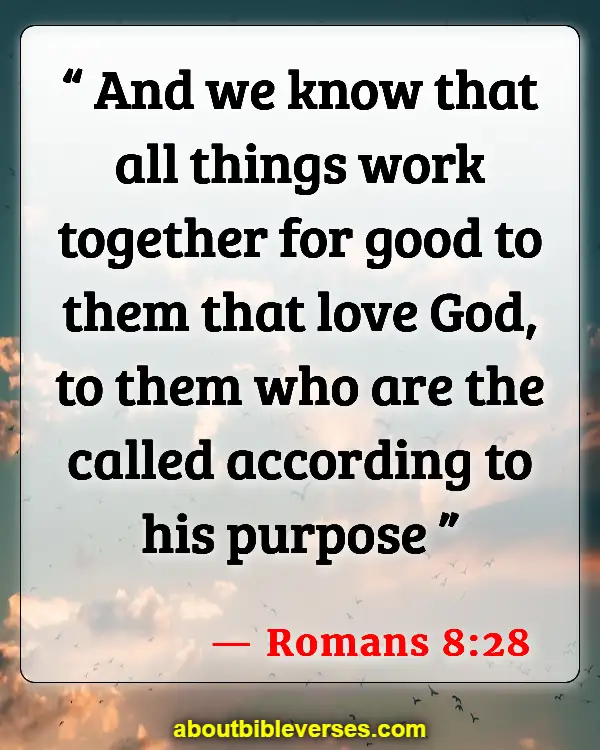 Romans 8:28
"And we know that all things work together for good to them that love God, to them who are the called according to his purpose"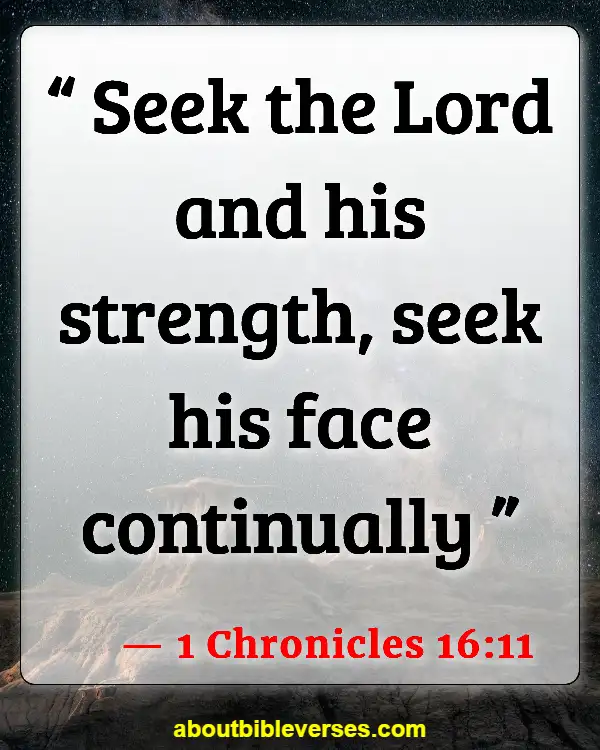 1 Chronicles 16:11
"Seek the Lord and his strength, seek his face continually"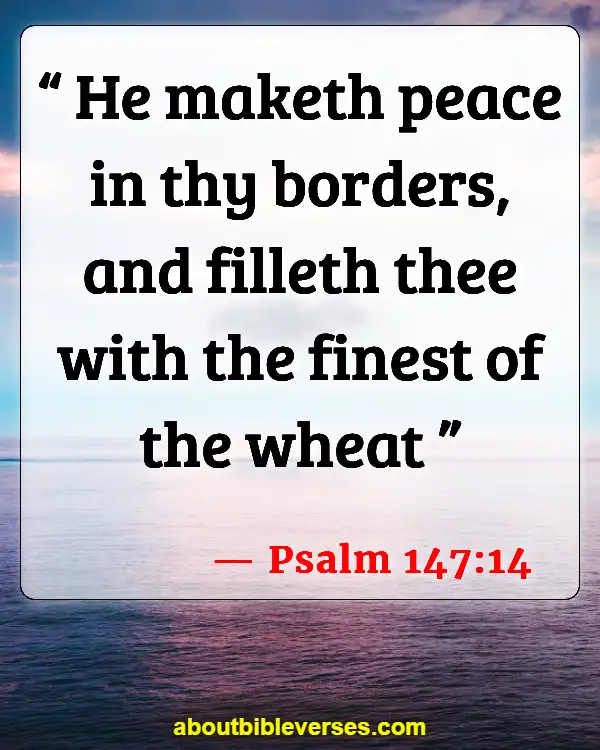 Psalm 147:14
"He maketh peace in thy borders, and filleth thee with the finest of the wheat"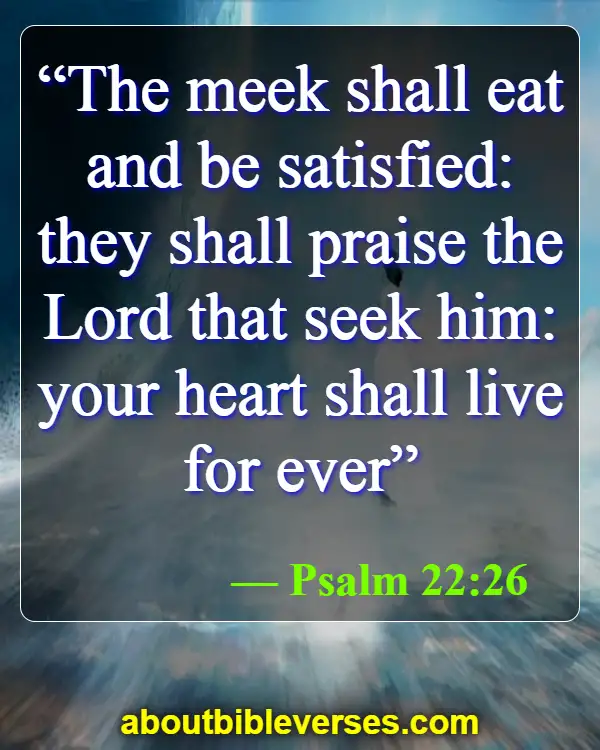 Psalm 22:26
"The meek shall eat and be satisfied: they shall praise the Lord that seek him: your heart shall live for ever"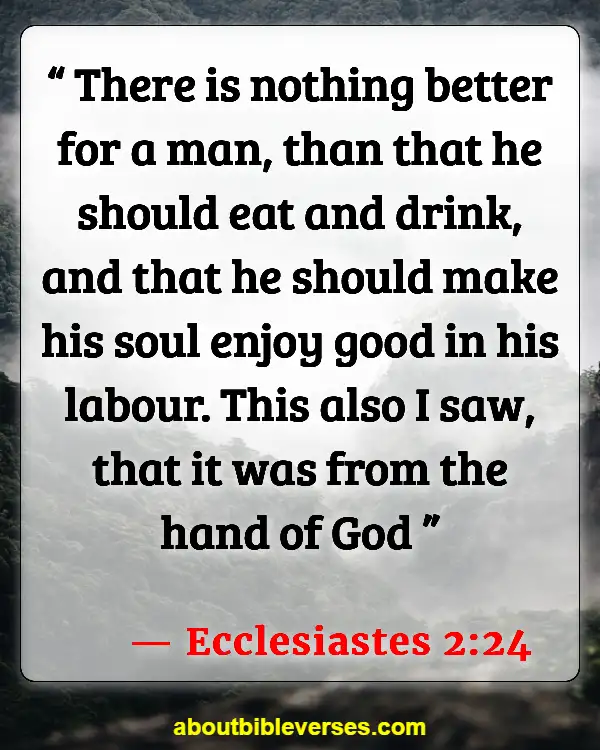 Ecclesiastes 2:24
"There is nothing better for a man, than that he should eat and drink, and that he should make his soul enjoy good in his labour. This also I saw, that it was from the hand of God"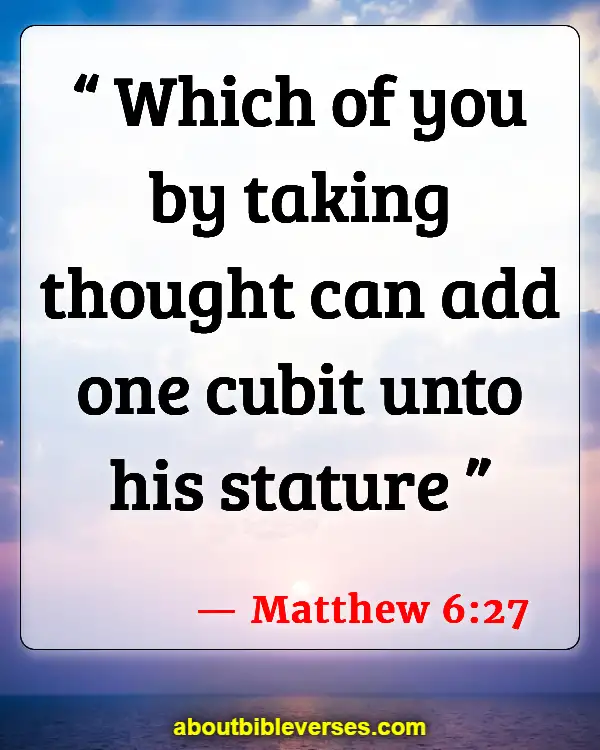 Matthew 6:27
"Which of you by taking thought can add one cubit unto his stature?"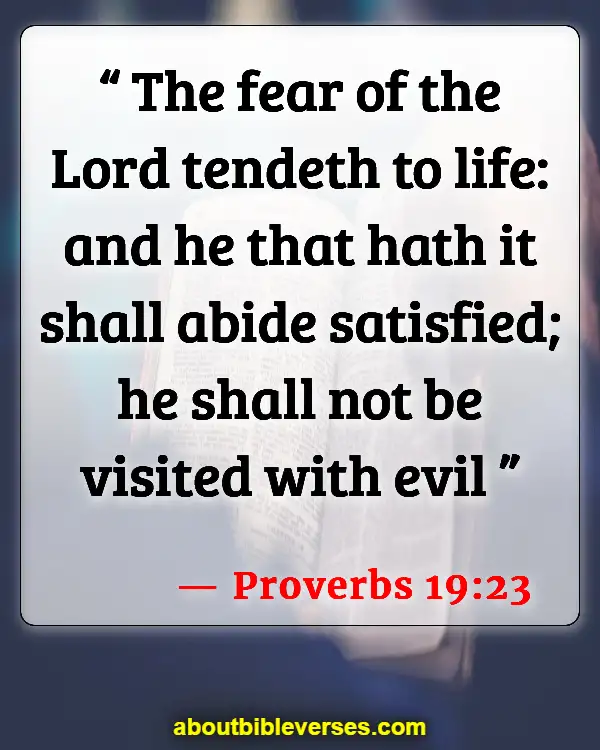 Proverbs 19:23
"The fear of the Lord tendeth to life: and he that hath it shall abide satisfied; he shall not be visited with evil"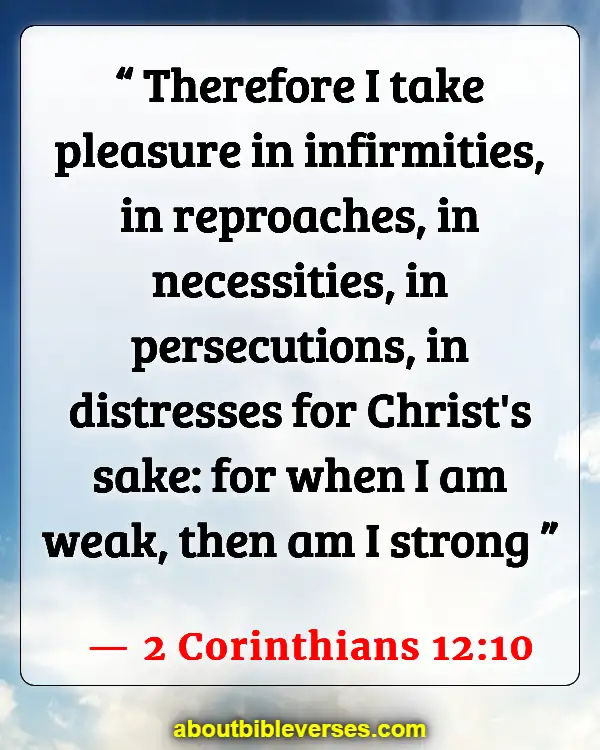 2 Corinthians 12:10
"Therefore I take pleasure in infirmities, in reproaches, in necessities, in persecutions, in distresses for Christ's sake: for when I am weak, then am I strong"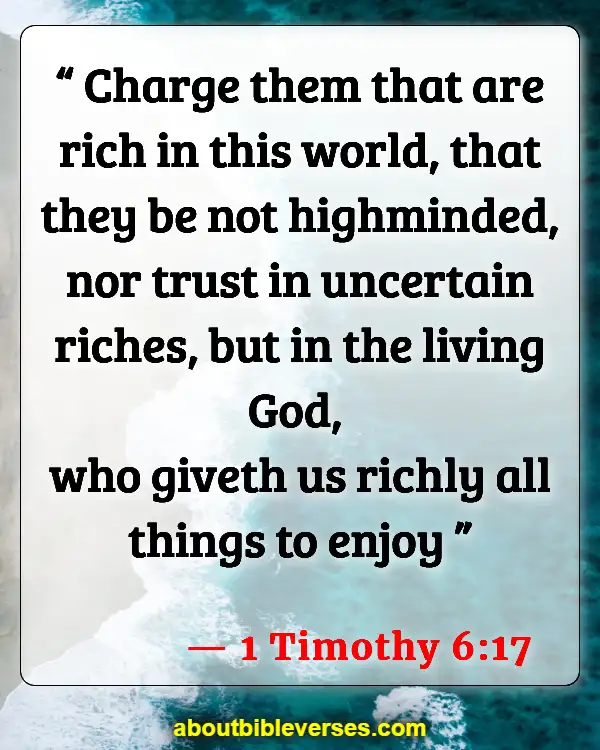 1 Timothy 6:17
"Charge them that are rich in this world, that they be not highminded, nor trust in uncertain riches, but in the living God, who giveth us richly all things to enjoy"
Ecclesiastes 5:10
"He that loveth silver shall not be satisfied with silver; nor he that loveth abundance with increase: this is also vanity"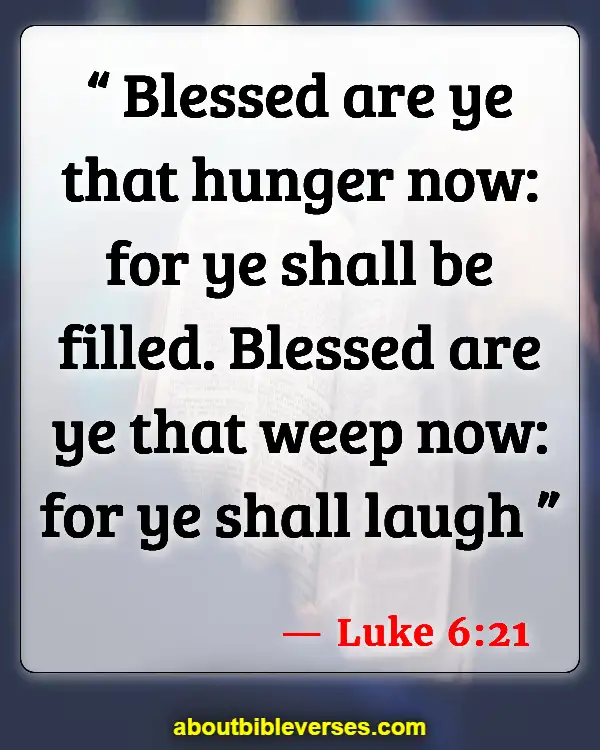 Luke 6:21
"Blessed are ye that hunger now: for ye shall be filled. Blessed are ye that weep now: for ye shall laugh"
Psalm 65:4
"Blessed is the man whom thou choosest, and causest to approach unto thee, that he may dwell in thy courts: we shall be satisfied with the goodness of thy house, even of thy holy temple"
Psalm 16:11
"Thou wilt shew me the path of life: in thy presence is fulness of joy; at thy right hand there are pleasures for evermore"
Frequently Asked Questions (FAQs)
1. Can worldly achievements and success lead to lasting self-satisfaction?
While worldly accomplishments may provide temporary happiness, true self-satisfaction is an enduring state of peace that can only be found through a relationship with God. Material gains are fleeting, but God's love and purpose for our lives are eternal.
2. How can I find satisfaction when facing difficult circumstances?
In challenging times, turn to God in prayer, seek solace in His Word, and trust in His sovereignty. Even in trials, God can grant you a sense of peace that transcends understanding.
3. What role does contentment play in self-satisfaction?
Contentment is closely related to self-satisfaction. Learning to be content in every situation, whether in plenty or in want, allows us to focus on God's goodness and trust in His provision, leading to true and lasting satisfaction.
4. Is it wrong to have personal ambitions and aspirations? Having
aspirations is not inherently wrong, but it is crucial to align our ambitions with God's will and not compromise our faith or integrity in their pursuit. When our desires are in harmony with God's plan, we can find authentic satisfaction in their fulfillment.
5. Can self-satisfaction be attained by comparing oneself to others?
Comparing ourselves to others often leads to envy and discontentment. True self-satisfaction comes from embracing our uniqueness, recognizing our worth in God's eyes, and appreciating the individual purpose He has designed for each of us.
May we seek self-satisfaction through a vibrant relationship with our Creator, understanding that it is not a selfish pursuit but a divine journey toward the abundant life He offers. Amen.