Life is a journey of experience, sometimes making us wonder who we are and where we are going, or what our purpose is. Sometimes, amidst the hustle and bustle, the world can seem a bit monochrome — shades of the same repetitive routines, challenges, and concerns. But have you ever paused to wonder what it would be like to live colorfully? To find vibrancy in the everyday? To illuminate the path ahead with hues of hope, love, wisdom, and faith?
The Bible, an enduring beacon of light, offers us precisely this vivid perspective. It's not just a historical document or a spiritual manual; it's a guide to living life in its fullest, most radiant form. Each verse captures the essence of human experiences — our joys, our sorrows, our queries, our certainties. And in that vast spectrum of emotion and guidance, there's a promise of a life lived more colorfully, more intentionally.
In "Living Colorfully: 45 Verses In The Bible Illuminate Your Life's Path," we will explore scriptures that shed light on the richness of existence. These verses will not only resonate with our own stories but will also empower us on our journey with the blessing of God's love and wisdom.
Join us as we navigate this path, finding inspiration, reflection, and perhaps a renewed zeal for the colorful journey of life.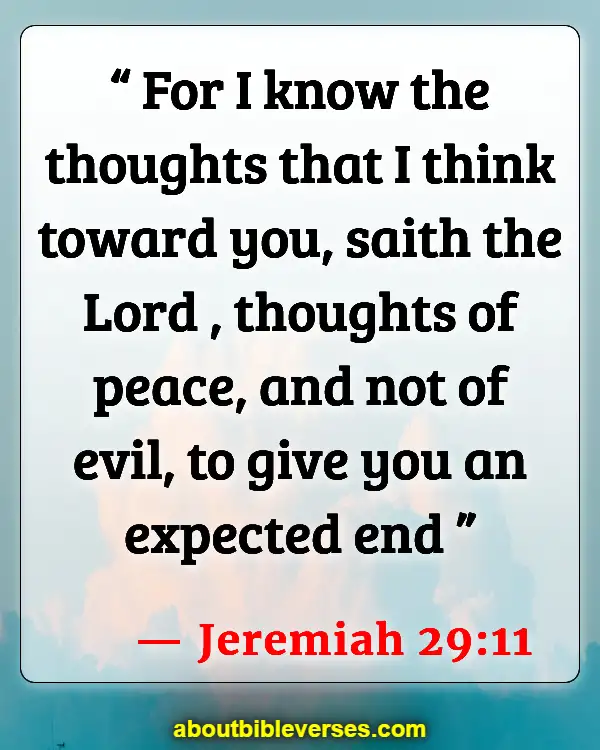 Jeremiah 29:11
"For I know the thoughts that I think toward you, saith the Lord , thoughts of peace, and not of evil, to give you an expected end"
John 10:10
"The thief cometh not, but for to steal, and to kill, and to destroy: I am come that they might have life, and that they might have it more abundantly"
Psalm 139:14
"I will praise thee; for I am fearfully and wonderfully made: marvellous are thy works; and that my soul knoweth right well"
Proverbs 18:21
"Death and life are in the power of the tongue: and they that love it shall eat the fruit thereof"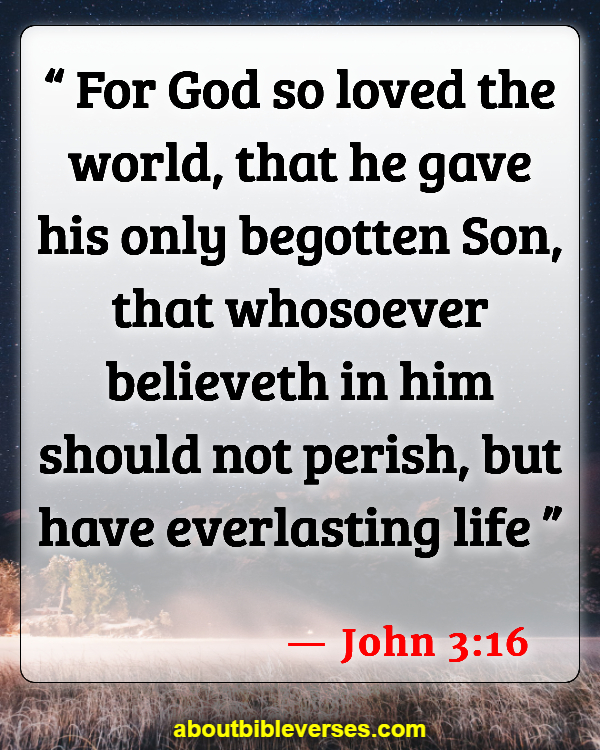 John 3:16
"For God so loved the world, that he gave his only begotten Son, that whosoever believeth in him should not perish, but have everlasting life"
Romans 8:28
"And we know that all things work together for good to them that love God, to them who are the called according to his purpose"
Romans 6:23
"For the wages of sin is death; but the gift of God is eternal life through Jesus Christ our Lord"
Psalm 16:11
"Thou wilt shew me the path of life: in thy presence is fulness of joy; at thy right hand there are pleasures for evermore"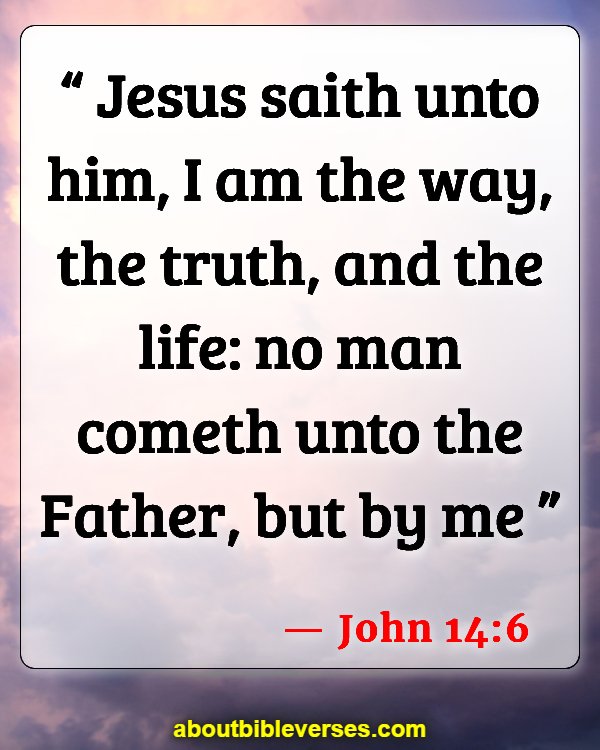 John 14:6
"Jesus saith unto him, I am the way, the truth, and the life: no man cometh unto the Father, but by me"
Philippians 1:21
"For to me to live is Christ, and to die is gain"
Psalm 37:4
"Delight thyself also in the Lord : and he shall give thee the desires of thine heart"
Isaiah 40:31
"But they that wait upon the Lord shall renew their strength; they shall mount up with wings as eagles; they shall run, and not be weary; and they shall walk, and not faint"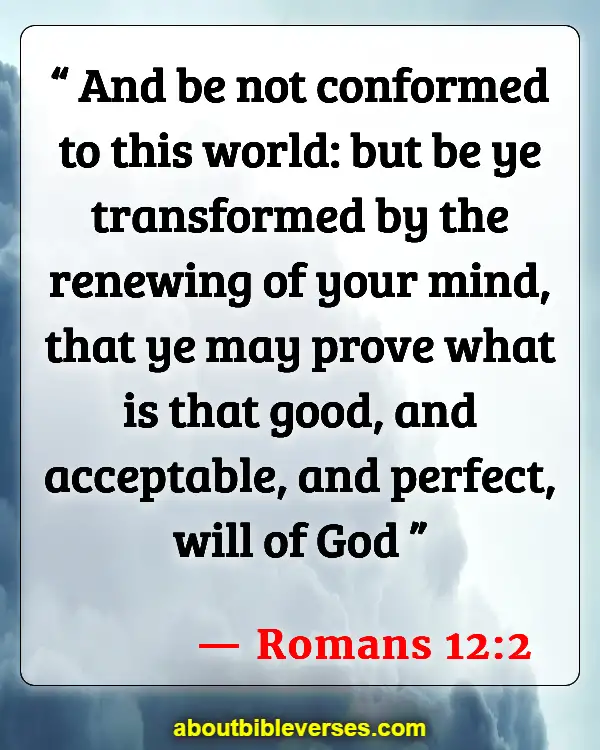 Romans 12:2
"And be not conformed to this world: but be ye transformed by the renewing of your mind, that ye may prove what is that good, and acceptable, and perfect, will of God"
Psalm 31:15
"My times are in thy hand: deliver me from the hand of mine enemies, and from them that persecute me"
Romans 5:1
"Therefore being justified by faith, we have peace with God through our Lord Jesus Christ"
Psalm 91:1-2
"He that dwelleth in the secret place of the most High shall abide under the shadow of the Almighty. I will say of the Lord , He is my refuge and my fortress: my God; in him will I trust"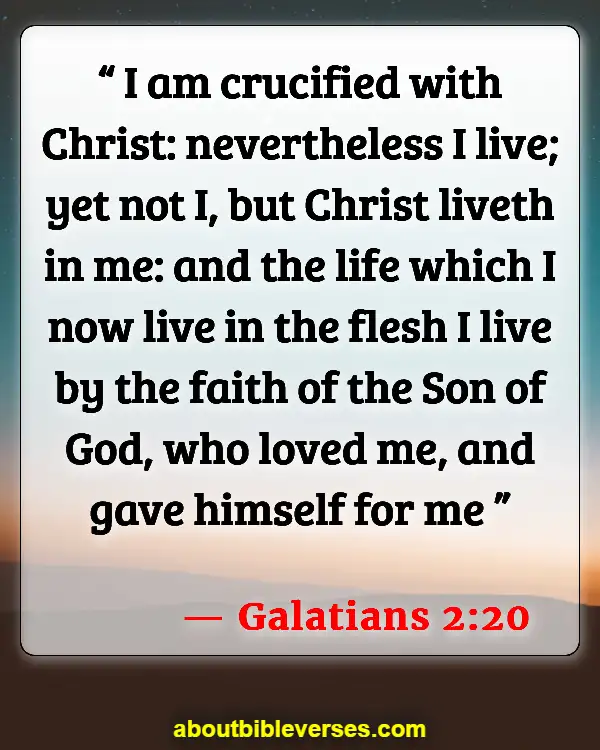 Galatians 2:20
"I am crucified with Christ: nevertheless I live; yet not I, but Christ liveth in me: and the life which I now live in the flesh I live by the faith of the Son of God, who loved me, and gave himself for me"
Psalm 27:1
"The Lord is my light and my salvation; whom shall I fear? the Lord is the strength of my life; of whom shall I be afraid?"
2 Timothy 1:7
"For God hath not given us the spirit of fear; but of power, and of love, and of a sound mind"
Deuteronomy 30:19
"I call heaven and earth to record this day against you, that I have set before you life and death, blessing and cursing: therefore choose life, that both thou and thy seed may live"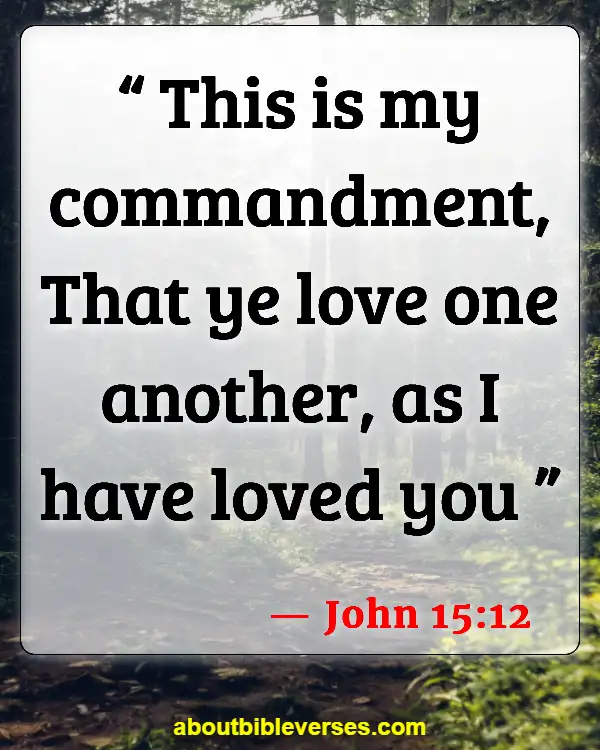 John 15:12
"This is my commandment, That ye love one another, as I have loved you"
Ephesians 2:10
"For we are his workmanship, created in Christ Jesus unto good works, which God hath before ordained that we should walk in them"
Psalm 34:8
"O taste and see that the Lord is good: blessed is the man that trusteth in him"
Proverbs 14:27
"The fear of the Lord is a fountain of life, to depart from the snares of death"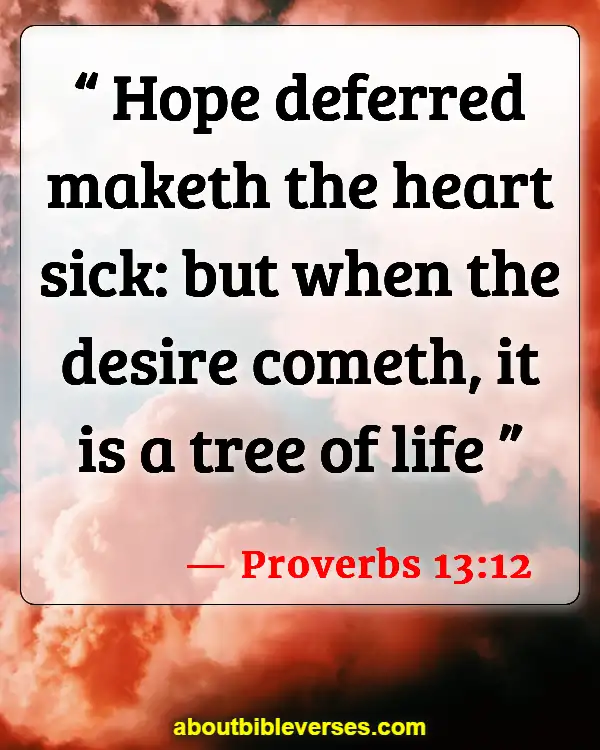 Proverbs 13:12
"Hope deferred maketh the heart sick: but when the desire cometh, it is a tree of life"
2 Corinthians 5:17
"Therefore if any man be in Christ, he is a new creature: old things are passed away; behold, all things are become new"
Proverbs 19:21
"There are many devices in a man's heart; nevertheless the counsel of the Lord , that shall stand"
Psalm 90:12
"So teach us to number our days, that we may apply our hearts unto wisdom"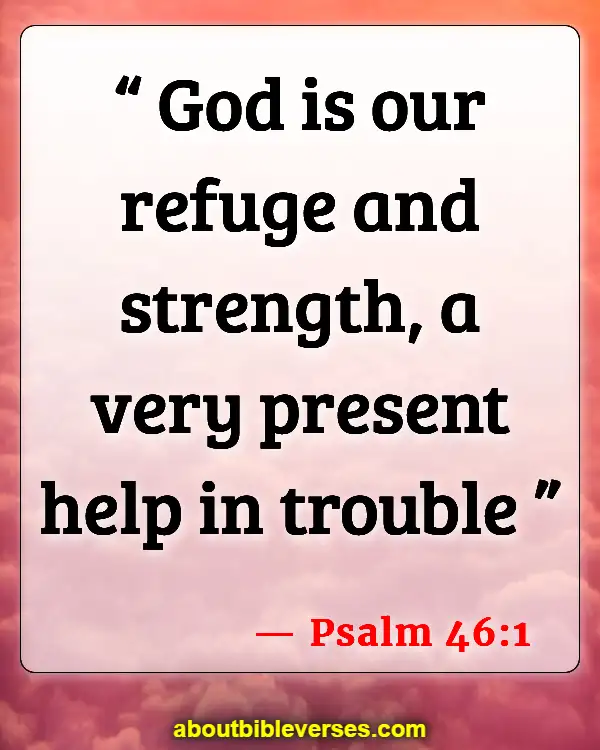 Psalm 46:1
"God is our refuge and strength, a very present help in trouble"
John 16:33
"These things I have spoken unto you, that in me ye might have peace. In the world ye shall have tribulation: but be of good cheer; I have overcome the world"
Proverbs 3:5-6
"Trust in the Lord with all thine heart; and lean not unto thine own understanding. In all thy ways acknowledge him, and he shall direct thy paths"
Psalm 71:20
"Thou, which hast shewed me great and sore troubles, shalt quicken me again, and shalt bring me up again from the depths of the earth"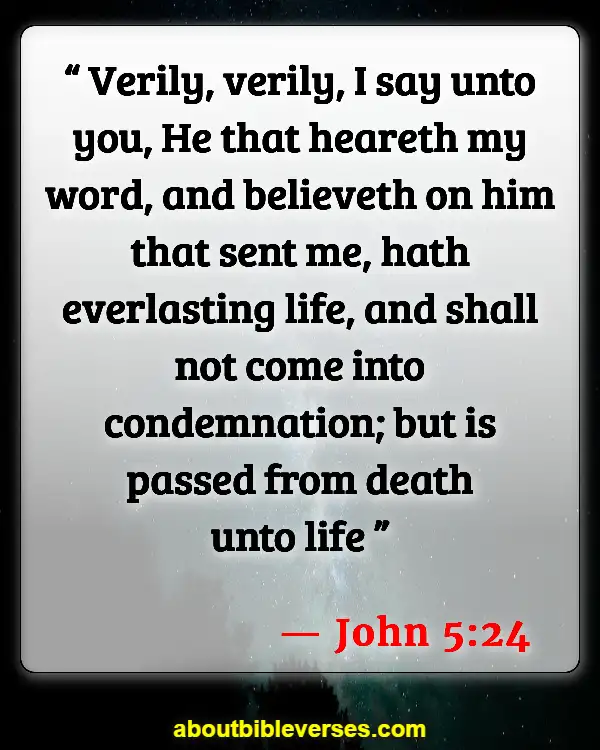 John 5:24
"Verily, verily, I say unto you, He that heareth my word, and believeth on him that sent me, hath everlasting life, and shall not come into condemnation; but is passed from death unto life"
Psalm 119:105
"Thy word is a lamp unto my feet, and a light unto my path"
Colossians 3:23-24
"And whatsoever ye do, do it heartily, as to the Lord, and not unto men; Knowing that of the Lord ye shall receive the reward of the inheritance: for ye serve the Lord Christ"
Psalm 63:3
"Because thy lovingkindness is better than life, my lips shall praise thee"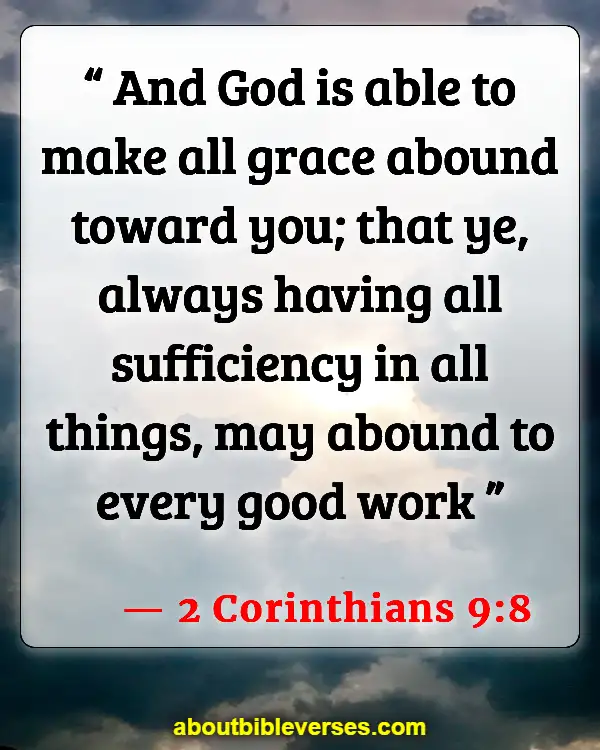 2 Corinthians 9:8
"And God is able to make all grace abound toward you; that ye, always having all sufficiency in all things, may abound to every good work"
Proverbs 3:1-2
"My son, forget not my law; but let thine heart keep my commandments: For length of days, and long life, and peace, shall they add to thee"
Psalm 21:6
"For thou hast made him most blessed for ever: thou hast made him exceeding glad with thy countenance"
Psalm 36:9
"For with thee is the fountain of life: in thy light shall we see light"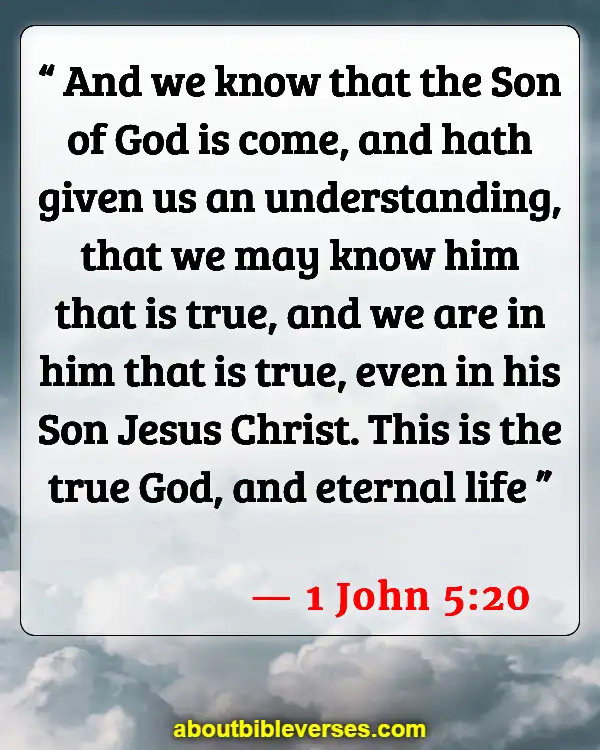 1 John 5:20
"And we know that the Son of God is come, and hath given us an understanding, that we may know him that is true, and we are in him that is true, even in his Son Jesus Christ. This is the true God, and eternal life"
Psalm 27:4
"One thing have I desired of the Lord , that will I seek after; that I may dwell in the house of the Lord all the days of my life, to behold the beauty of the Lord , and to enquire in his temple"
Proverbs 8:35
"For whoso findeth me findeth life, and shall obtain favour of the Lord"
Romans 8:38-39
"For I am persuaded, that neither death, nor life, nor angels, nor principalities, nor powers, nor things present, nor things to come, Nor height, nor depth, nor any other creature, shall be able to separate us from the love of God, which is in Christ Jesus our Lord"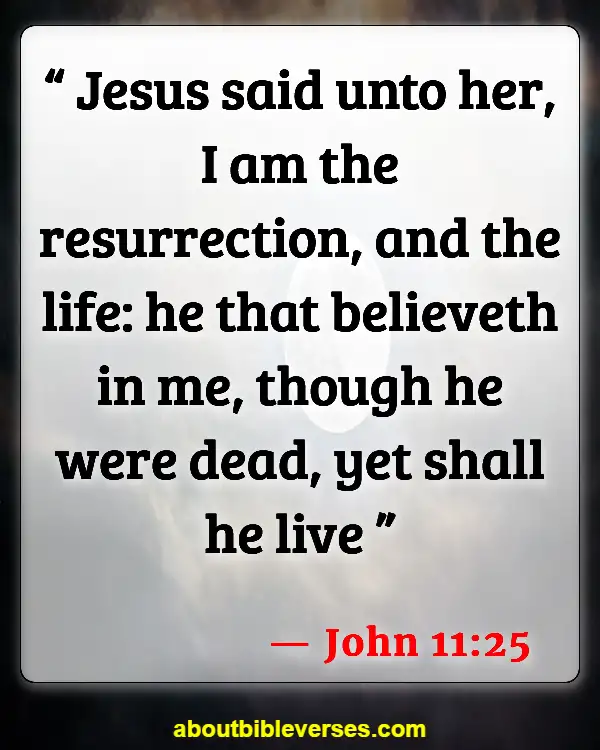 John 11:25
"Jesus said unto her, I am the resurrection, and the life: he that believeth in me, though he were dead, yet shall he live"