Hello dear friends, welcome to our site in the name of Jesus Christ. Today we will look at the Uncommon Bible Verses About Strength In KJV. If you like today's post then definitely comment and share.
The Bible contains many encouraging passages about receiving strength from God in times of weakness or difficulty. Several lesser-known verses offer unique perspectives on this topic. How God renews and refreshes those who feel weary or worn out, giving them endurance and strength when their own strength is exhausted.
God's own power is often perfected in our weaknesses and inadequacies. When we feel unable to move on, we can call upon Him for empowerment beyond our normal limits and abilities. other passages describe God imparting inner strength through His indwelling Holy Spirit. Though we falter, He enables us to stand firm.
Dear friends now let's see the Uncommon Bible Verses About Strength.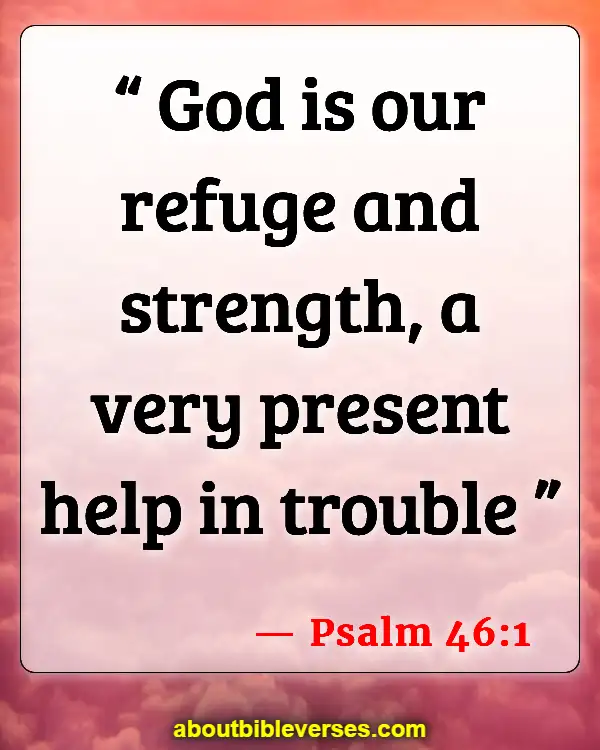 Psalm 46:1
"God is our refuge and strength, a very present help in trouble"
Ephesians 6:10
"Finally, my brethren, be strong in the Lord, and in the power of his might"
Isaiah 40:29
"He giveth power to the faint; and to them that have no might he increaseth strength"
Deuteronomy 31:6
"Be strong and of a good courage, fear not, nor be afraid of them: for the Lord thy God, he it is that doth go with thee; he will not fail thee, nor forsake thee"
2 Corinthians 12:10
"Therefore I take pleasure in infirmities, in reproaches, in necessities, in persecutions, in distresses for Christ's sake: for when I am weak, then am I strong"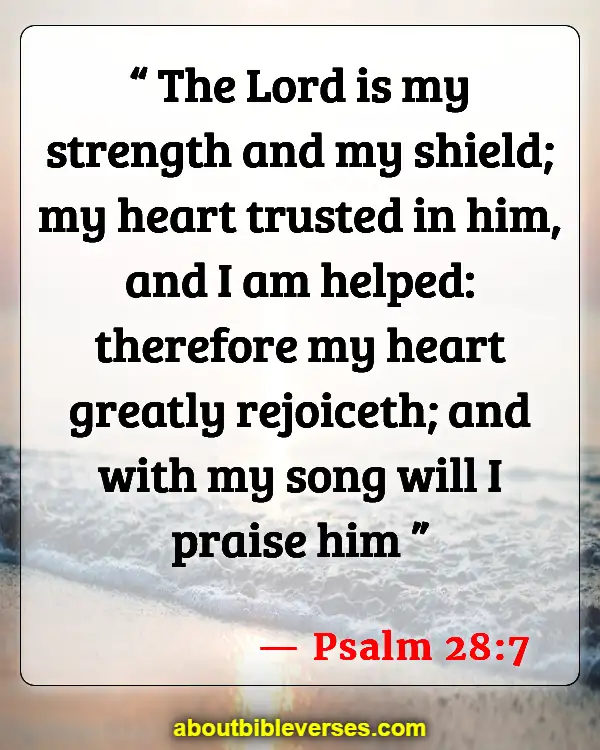 Psalm 28:7
"The Lord is my strength and my shield; my heart trusted in him, and I am helped: therefore my heart greatly rejoiceth; and with my song will I praise him"
Habakkuk 3:19
"The Lord God is my strength, and he will make my feet like hinds' feet, and he will make me to walk upon mine high places. To the chief singer on my stringed instruments"
Nehemiah 8:10
"Then he said unto them, Go your way, eat the fat, and drink the sweet, and send portions unto them for whom nothing is prepared: for this day is holy unto our Lord : neither be ye sorry; for the joy of the Lord is your strength"
Zechariah 4:6
"Then he answered and spake unto me, saying, This is the word of the Lord unto Zerubbabel, saying, Not by might, nor by power, but by my spirit, saith the Lord of hosts"
Isaiah 41:10
"Fear thou not; for I am with thee: be not dismayed; for I am thy God: I will strengthen thee; yea, I will help thee; yea, I will uphold thee with the right hand of my righteousness"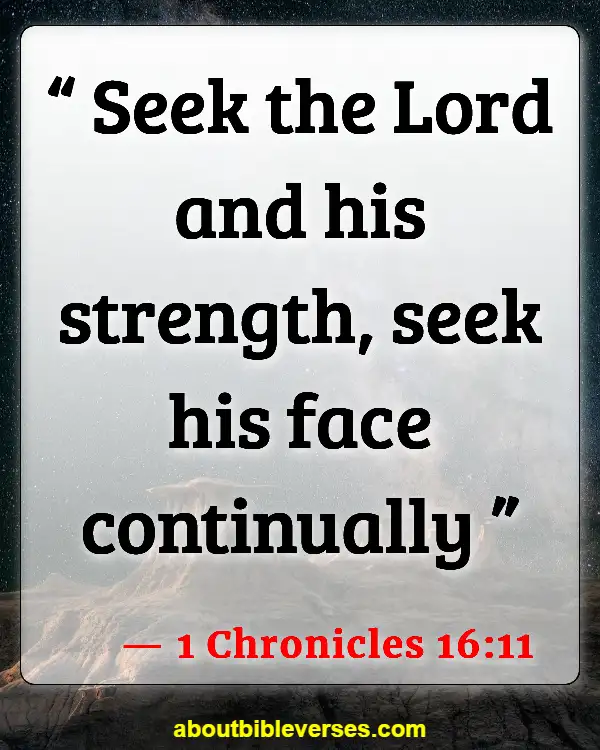 1 Chronicles 16:11
"Seek the Lord and his strength, seek his face continually"
Psalm 18:32
"It is God that girdeth me with strength, and maketh my way perfect"
Proverbs 18:10
"The name of the Lord is a strong tower: the righteous runneth into it, and is safe"
2 Timothy 1:7
"For God hath not given us the spirit of fear; but of power, and of love, and of a sound mind"
Psalm 44:3
"For they got not the land in possession by their own sword, neither did their own arm save them: but thy right hand, and thine arm, and the light of thy countenance, because thou hadst a favour unto them"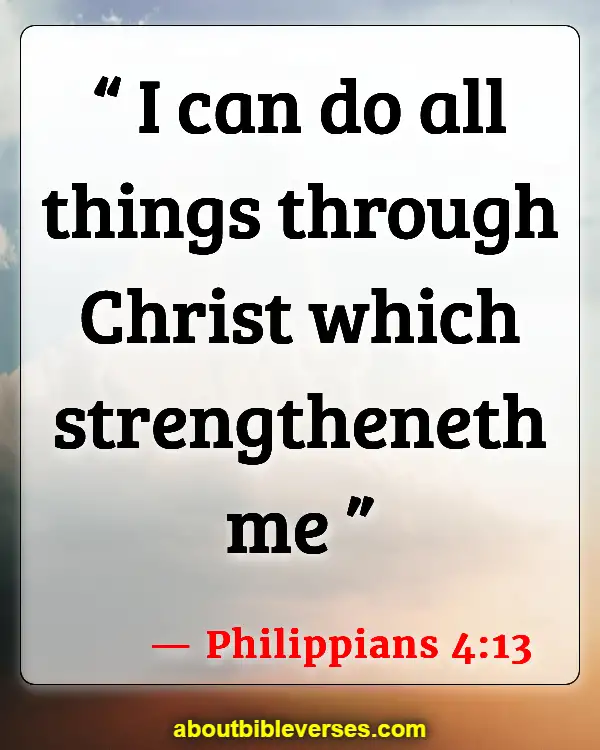 Philippians 4:13
"I can do all things through Christ which strengtheneth me"
Joshua 1:9
"Have not I commanded thee? Be strong and of a good courage; be not afraid, neither be thou dismayed: for the Lord thy God is with thee whithersoever thou goest"
Psalm 73:26
"My flesh and my heart faileth: but God is the strength of my heart, and my portion for ever"
Isaiah 12:2
"Behold, God is my salvation; I will trust, and not be afraid: for the Lord Jehovah is my strength and my song; he also is become my salvation"
Exodus 15:2
"The Lord is my strength and song, and he is become my salvation: he is my God, and I will prepare him an habitation; my father's God, and I will exalt him"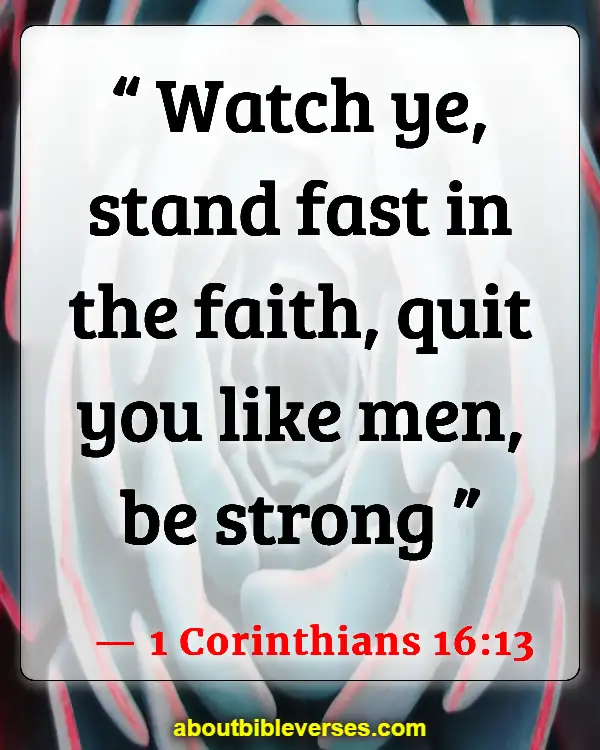 1 Corinthians 16:13
"Watch ye, stand fast in the faith, quit you like men, be strong"
Isaiah 40:31
"But they that wait upon the Lord shall renew their strength; they shall mount up with wings as eagles; they shall run, and not be weary; and they shall walk, and not faint"
Psalm 105:4
"Seek the Lord , and his strength: seek his face evermore"
2 Samuel 22:33
"God is my strength and power: and he maketh my way perfect"
Psalm 27:1
"The Lord is my light and my salvation; whom shall I fear? the Lord is the strength of my life; of whom shall I be afraid?"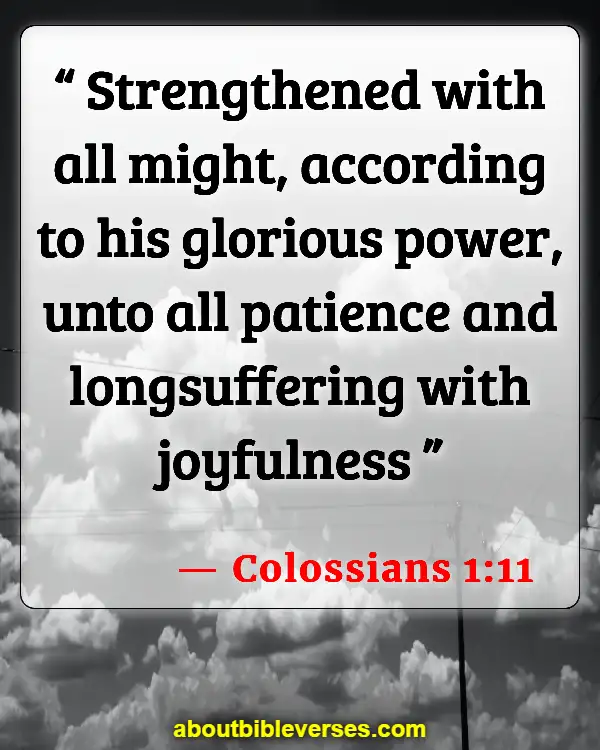 Colossians 1:11
"Strengthened with all might, according to his glorious power, unto all patience and longsuffering with joyfulness"
Daniel 10:19
"And said, O man greatly beloved, fear not: peace be unto thee, be strong, yea, be strong. And when he had spoken unto me, I was strengthened, and said, Let my lord speak; for thou hast strengthened me"
Psalm 118:14
"The Lord is my strength and song, and is become my salvation"
Isaiah 33:2
"O Lord , be gracious unto us; we have waited for thee: be thou their arm every morning, our salvation also in the time of trouble"
Psalm 138:3
"In the day when I cried thou answeredst me, and strengthenedst me with strength in my soul"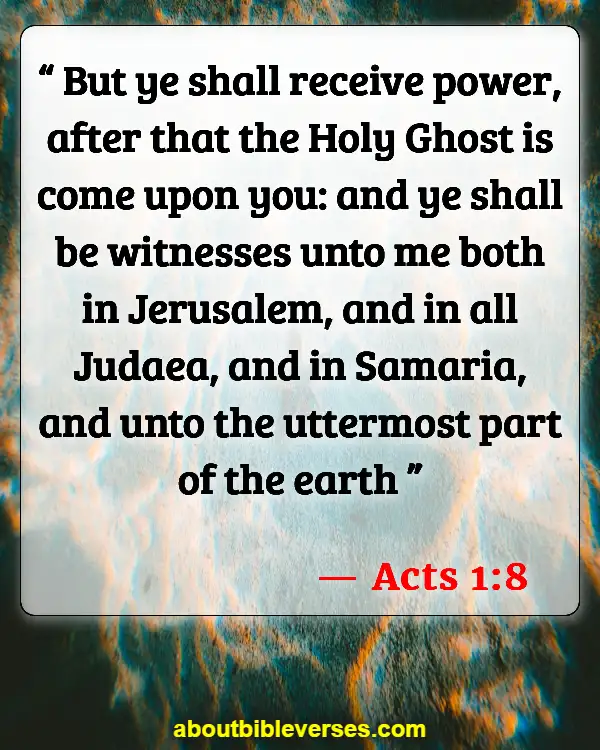 Acts 1:8
"But ye shall receive power, after that the Holy Ghost is come upon you: and ye shall be witnesses unto me both in Jerusalem, and in all Judaea, and in Samaria, and unto the uttermost part of the earth"
Proverbs 24:10
"If thou faint in the day of adversity, thy strength is small"
Luke 1:37
"For with God nothing shall be impossible"
Psalm 31:24
"Be of good courage, and he shall strengthen your heart, all ye that hope in the Lord"
Hebrews 11:33
"Who through faith subdued kingdoms, wrought righteousness, obtained promises, stopped the mouths of lions"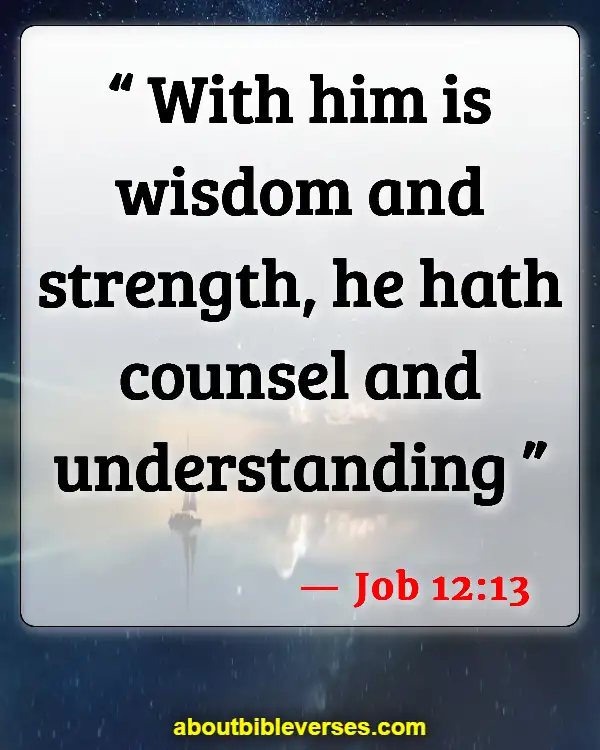 Job 12:13
"With him is wisdom and strength, he hath counsel and understanding"
Jeremiah 32:17
"Ah Lord God ! behold, thou hast made the heaven and the earth by thy great power and stretched out arm, and there is nothing too hard for thee"
1 Peter 4:11
"If any man speak, let him speak as the oracles of God; if any man minister, let him do it as of the ability which God giveth: that God in all things may be glorified through Jesus Christ, to whom be praise and dominion for ever and ever. Amen"
Proverbs 31:25
"Strength and honour are her clothing; and she shall rejoice in time to come"
Psalm 37:39
"But the salvation of the righteous is of the Lord : he is their strength in the time of trouble"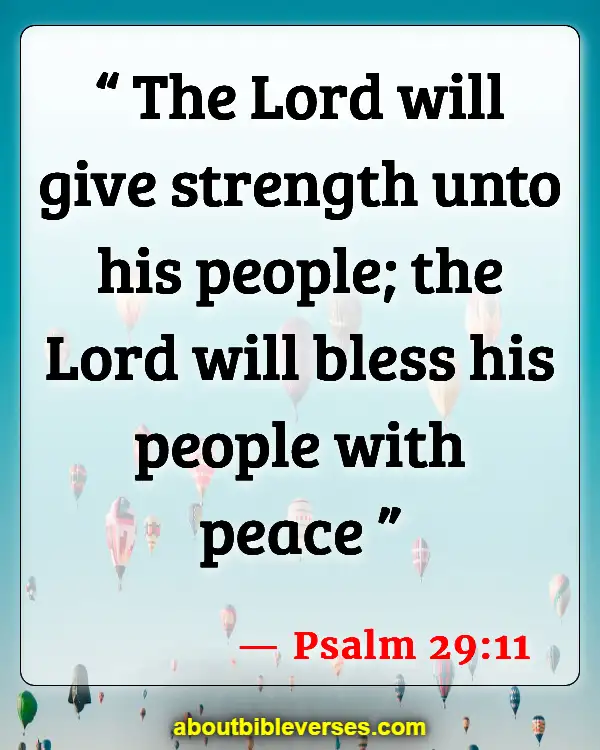 Psalm 29:11
"The Lord will give strength unto his people; the Lord will bless his people with peace"
2 Chronicles 16:9
"For the eyes of the Lord run to and fro throughout the whole earth, to shew himself strong in the behalf of them whose heart is perfect toward him. Herein thou hast done foolishly: therefore from henceforth thou shalt have wars"
Romans 8:37
"Nay, in all these things we are more than conquerors through him that loved us"
Ephesians 3:16
"That he would grant you, according to the riches of his glory, to be strengthened with might by his Spirit in the inner man"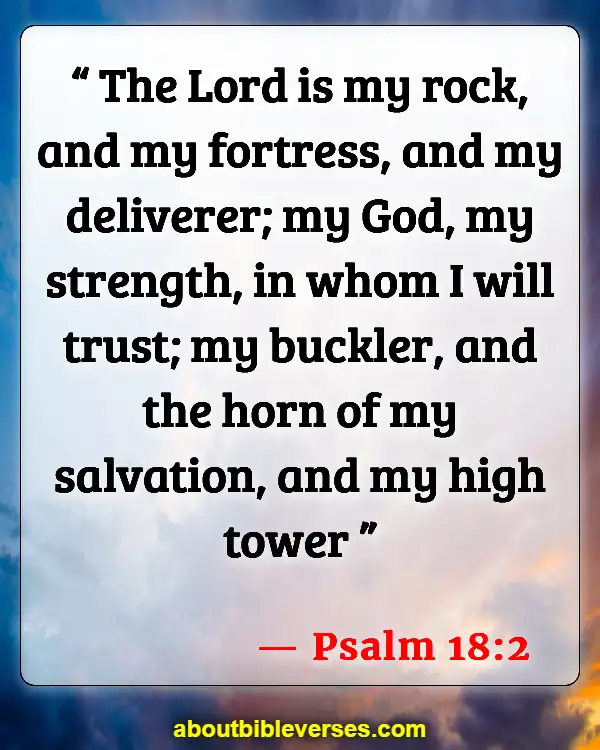 Psalm 18:2
"The Lord is my rock, and my fortress, and my deliverer; my God, my strength, in whom I will trust; my buckler, and the horn of my salvation, and my high tower"
Zechariah 10:12
"And I will strengthen them in the Lord ; and they shall walk up and down in his name, saith the Lord"
Psalm 19:14
"Let the words of my mouth, and the meditation of my heart, be acceptable in thy sight, O Lord , my strength, and my redeemer"
Isaiah 26:4
"Trust ye in the Lord for ever: for in the Lord Jehovah is everlasting strength"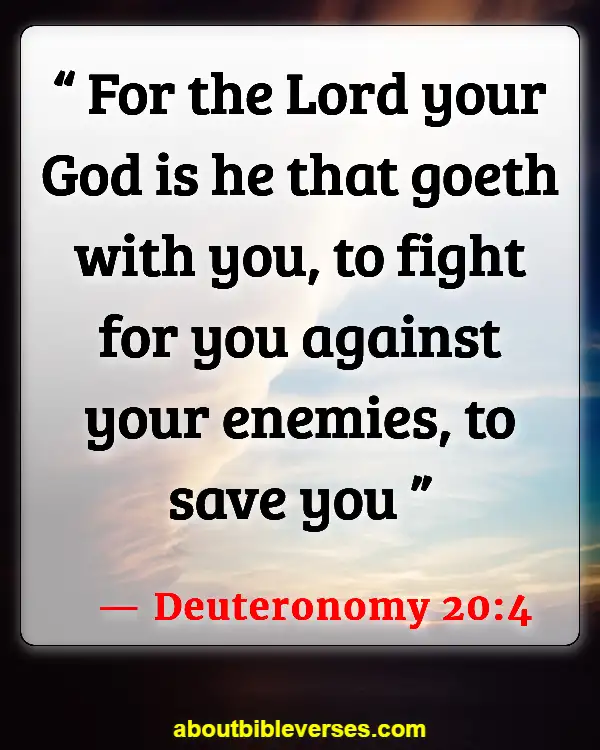 Deuteronomy 20:4
"For the Lord your God is he that goeth with you, to fight for you against your enemies, to save you"