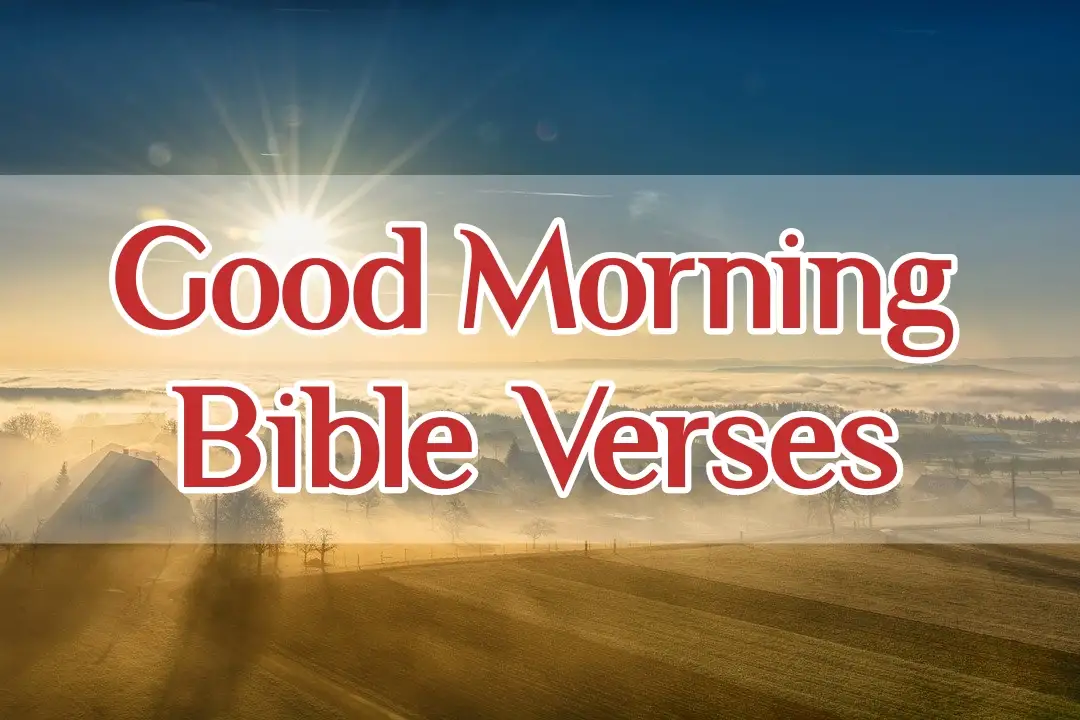 The Bible teaches us that we should give Thanks to the Lord every day and every moment because he is the source of our every need which helps us to survive. As he is the creator of this wonderful creation and because of his Grace we are living on this planet.
We must thank him, the moment we wake up in the morning because many people could not see the day as they leave this earth in the midst of their deep sleep.
We should begin the day with a simple prayer where we should praise God first and We Will seek his guidance for the whole day so that in every work his presence will direct us.
Apart from this, we should also pray for the lost Souls so that God'speople will be able to reach them and bring them back to their Kingdom. The morning is the very beginning of the day so we must submit ourselves in his hands so that we will win the entire day.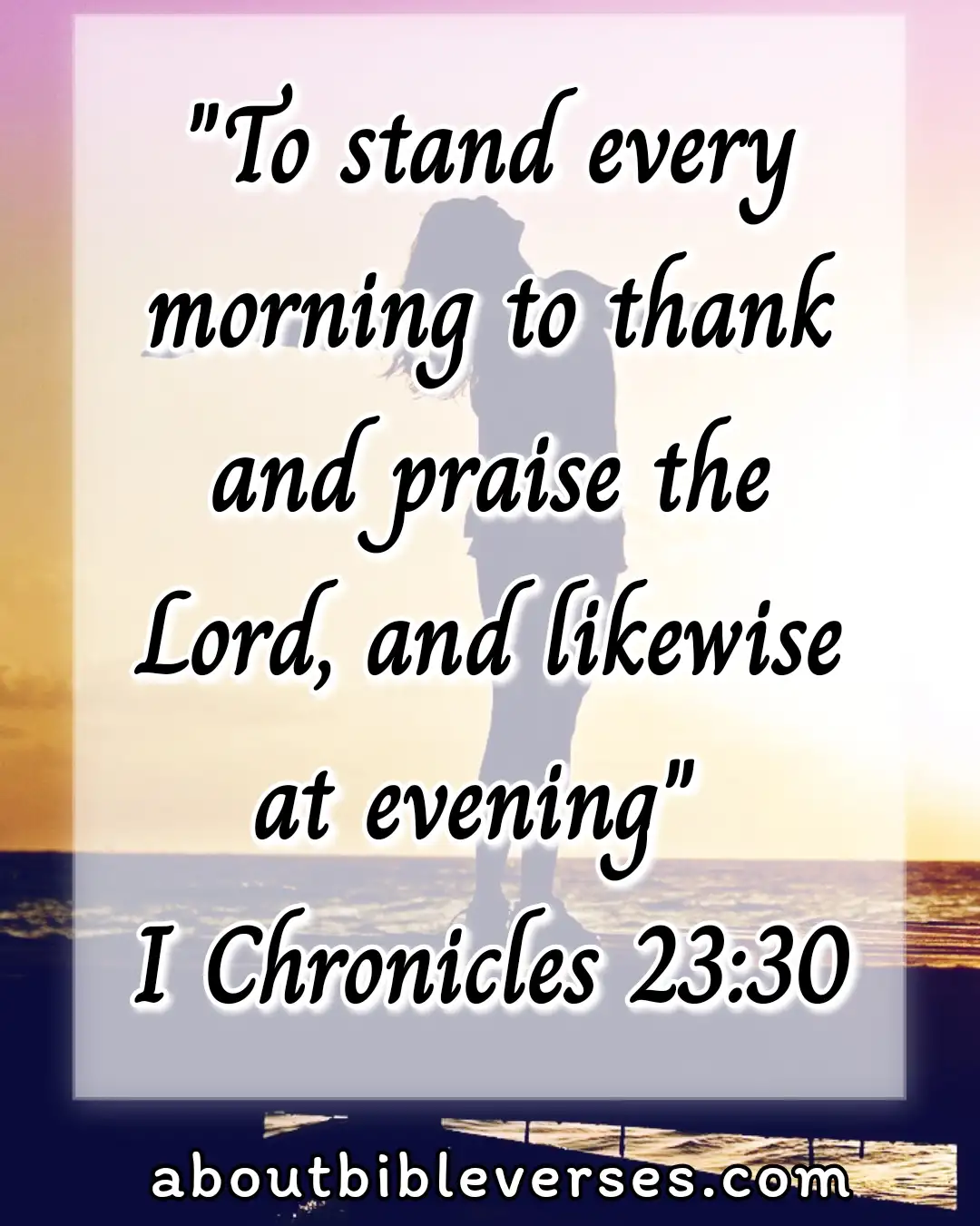 1 Chronicles 23:30(KJV)"And to stand every morning to thank and praise the Lord, and likewise at even"
Explanation:- The children of God should thank God in the morning when they wake up from their sleep because they can see a new beautiful day by the grace of God. The Lord wants us to give him praises because he loves us and we want to make a relationship with us.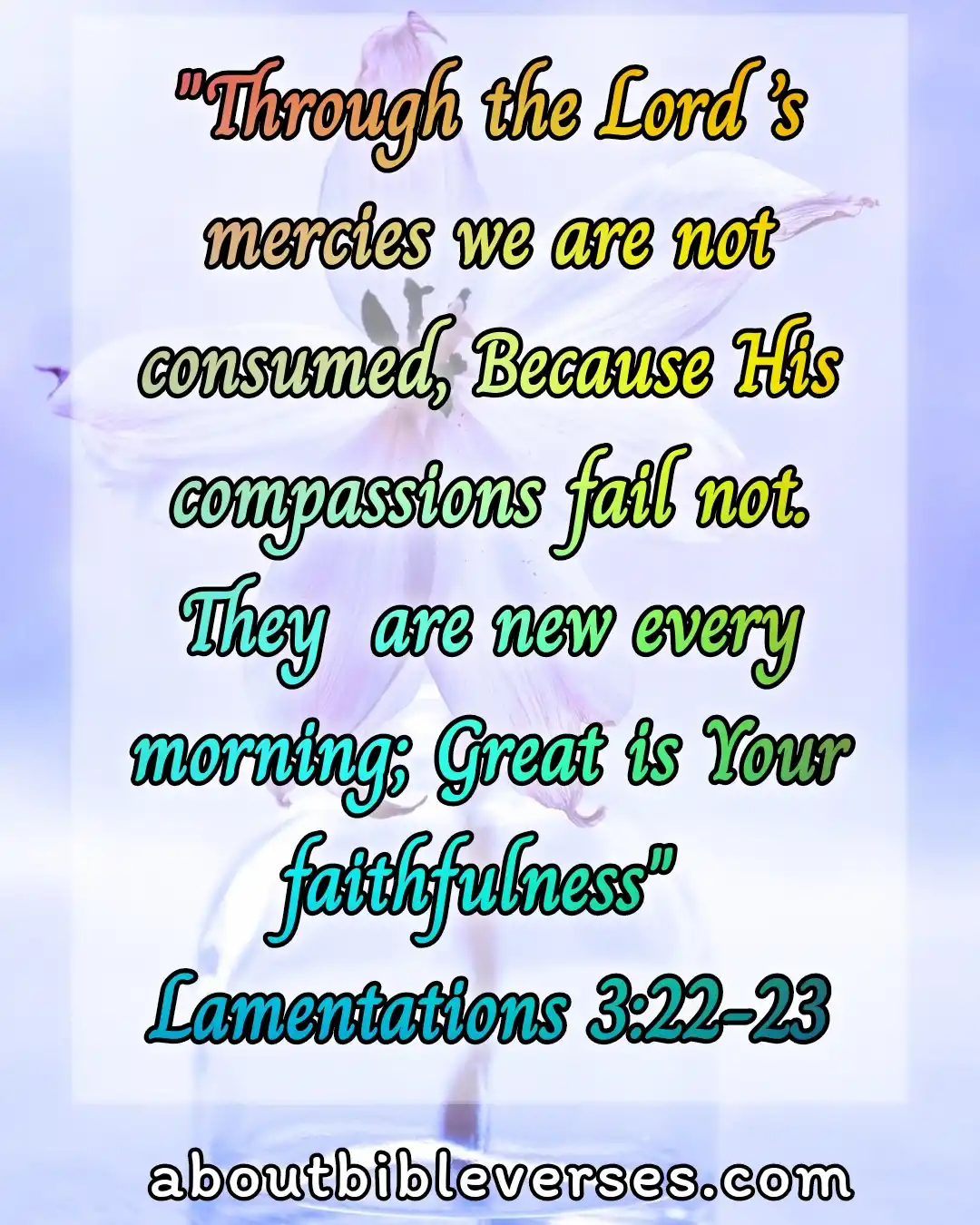 Lamentations 3:22-23(KJV)"It is of the Lord's mercies that we are not consumed, because his compassions fail not. They are new every morning: great is thy faithfulness"
Explanation:- The Lord loves us and that is why we are still alive. He has given us another chance by which we will meet him in heaven and he will live with us forever.
Because of his Grace, we are seeing new mornings every day. God is faithful and he knows all of his promises to fulfill in our lives.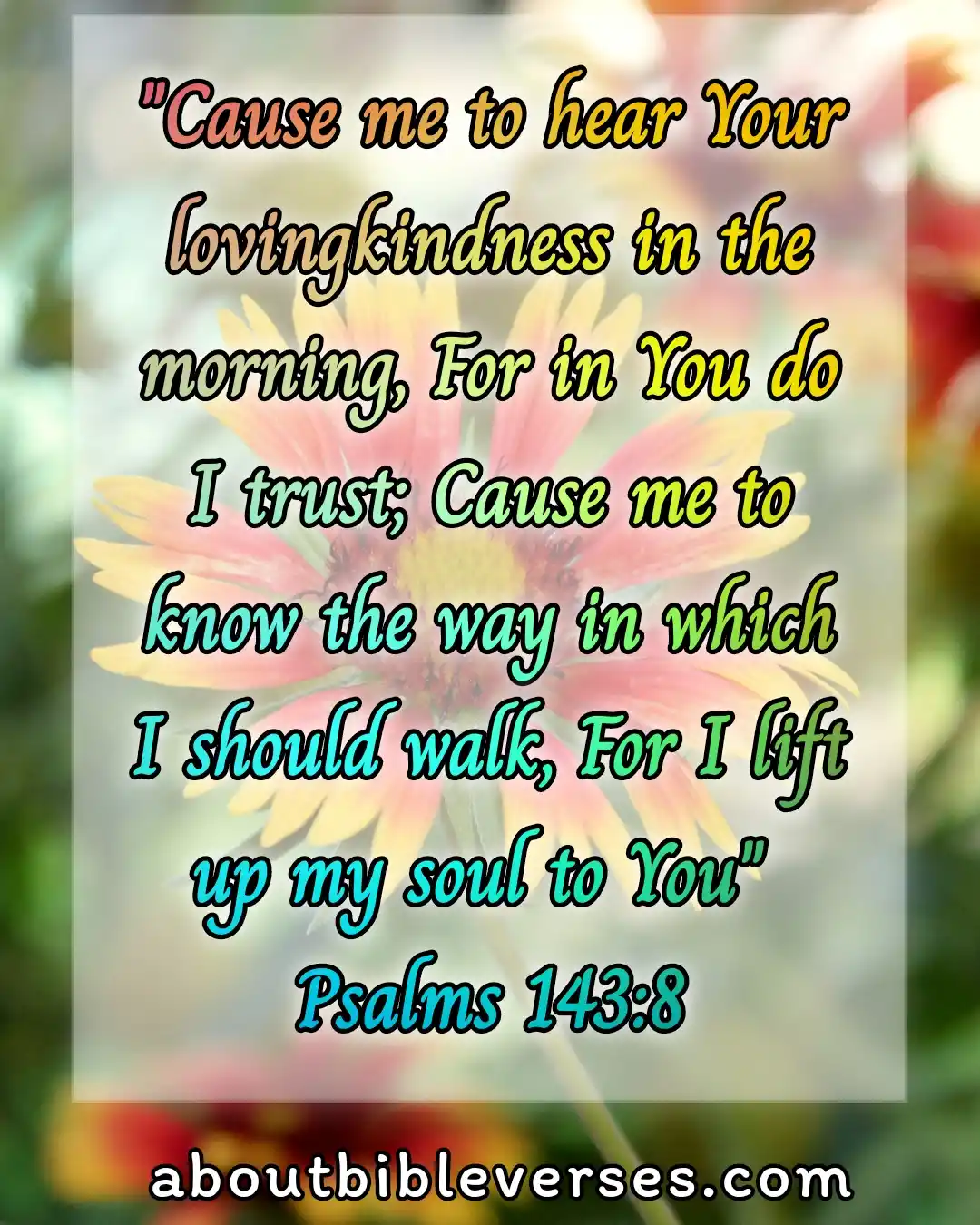 Psalm 143:8(KJV)"Cause me to hear thy lovingkindness in the morning; for in thee do I trust: cause me to know the way wherein I should walk; for I lift up my soul unto thee"
Explanation:- We need to thank God while we wake up from our sleep because he has given us another new beautiful day. We should walk along with him throughout the day so that we can understand how good he is. We do not know what the day holds for us but if we surrender our lives in him then he will make it awesome.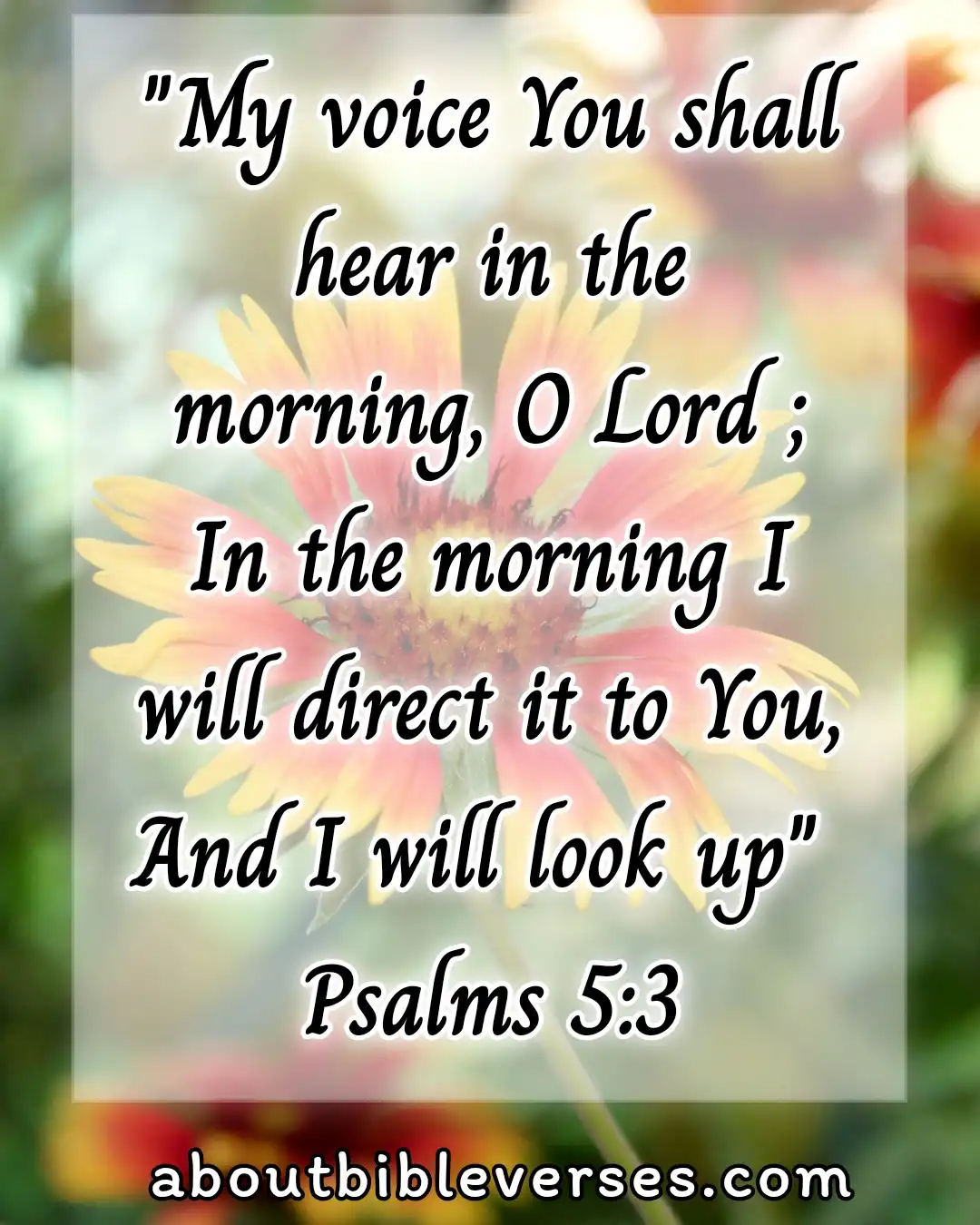 Psalm 5:3(KJV)"My voice shalt thou hear in the morning, O Lord; in the morning will I direct my prayer unto thee, and will look up"
Explanation:- King David praises God because of his greatness as he provides new days to him. We should also pray to the Lord as he gives us new mornings every day. Our day will be blessed only if we begin it with him.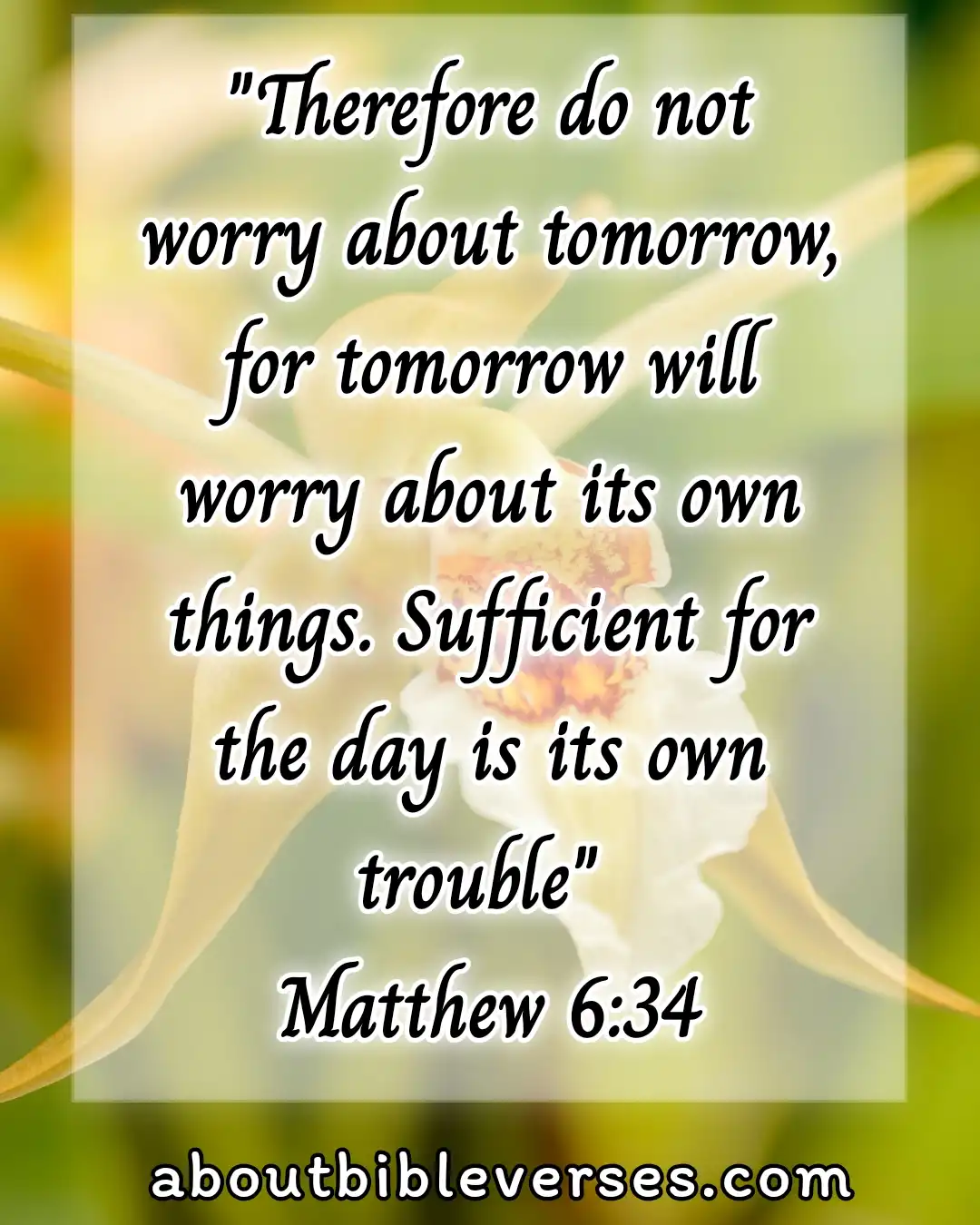 Matthew 6:34(KJV)"Take therefore no thought for the morrow: for the morrow shall take thought for the things of itself. Sufficient unto the day is the evil thereof"
Explanation:- We should not live for the future but we must understand that God is in control of everything and he will give us the best gift at the right time.
We must lean upon his plans and it would be best for us to follow him. Having doubt in him means we have a shallow faith.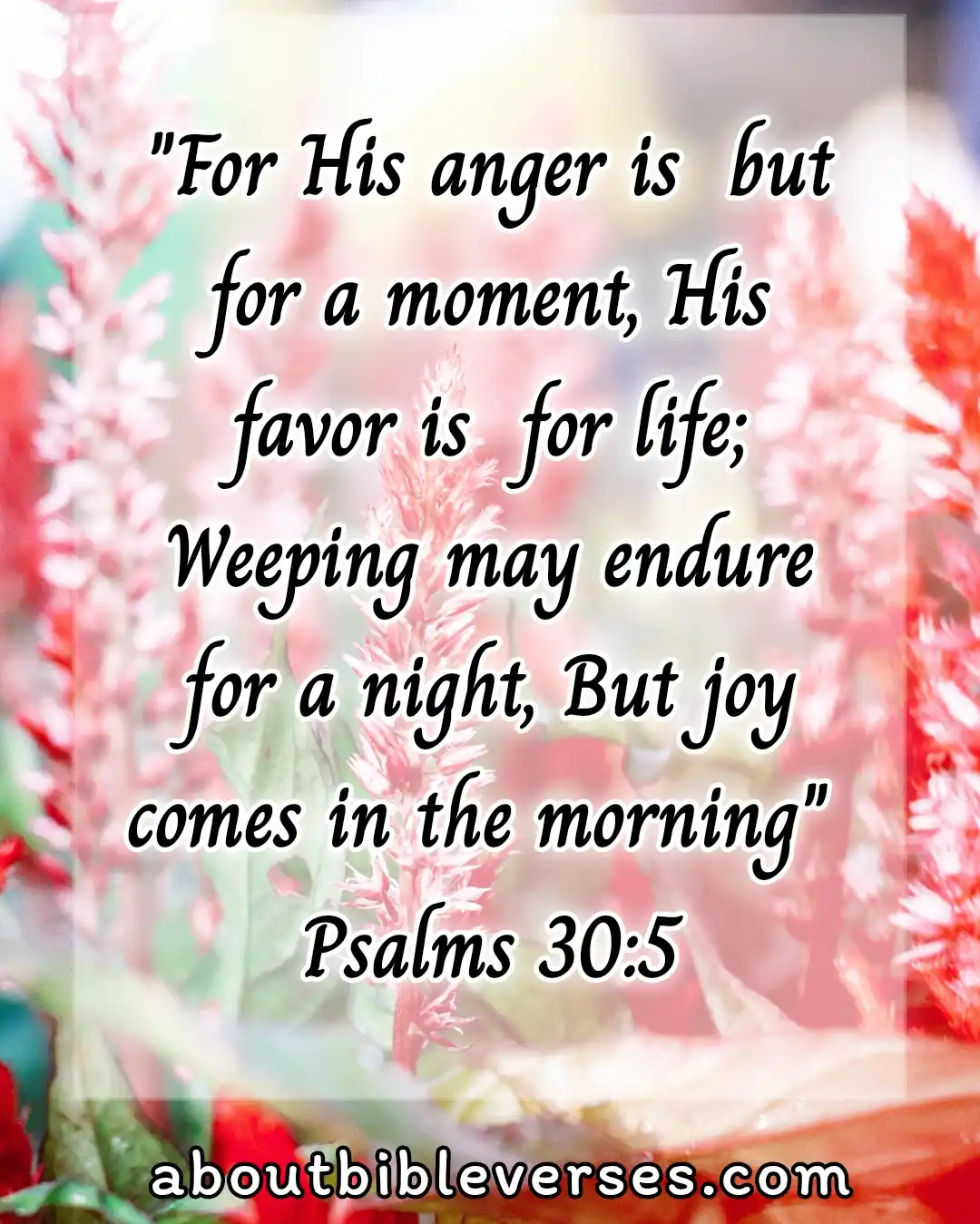 Psalm 30:5(KJV)"For his anger endureth but a moment; in his favour is life: weeping may endure for a night, but joy cometh in the morning"
Explanation:- The unrighteous will see the anger of God at the time of judgment. On the other hand, the righteous will find grace in the sight of the Lord and they will be with him in heaven forever and ever.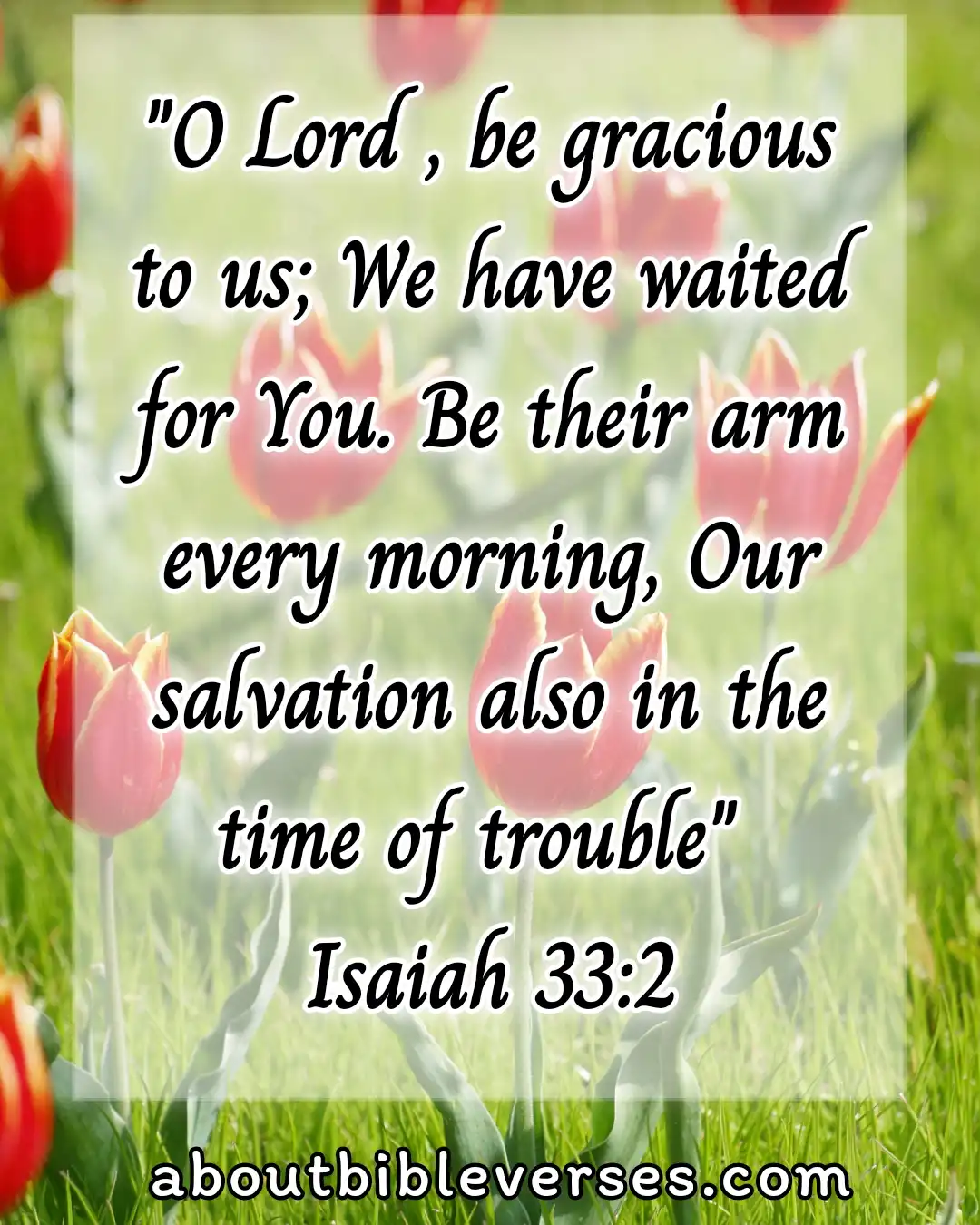 Isaiah 33:2(KJV)"O Lord, be gracious unto us; we have waited for thee: be thou their arm every morning, our salvation also in the time of trouble"
Explanation:- Prophet Isaiah asked God to give Israel salvation as they were under the threat of enemies attack. Once they disobeyed God and as a result of that, they received punishment. We should also ask God to help us in times of sorrow and trials.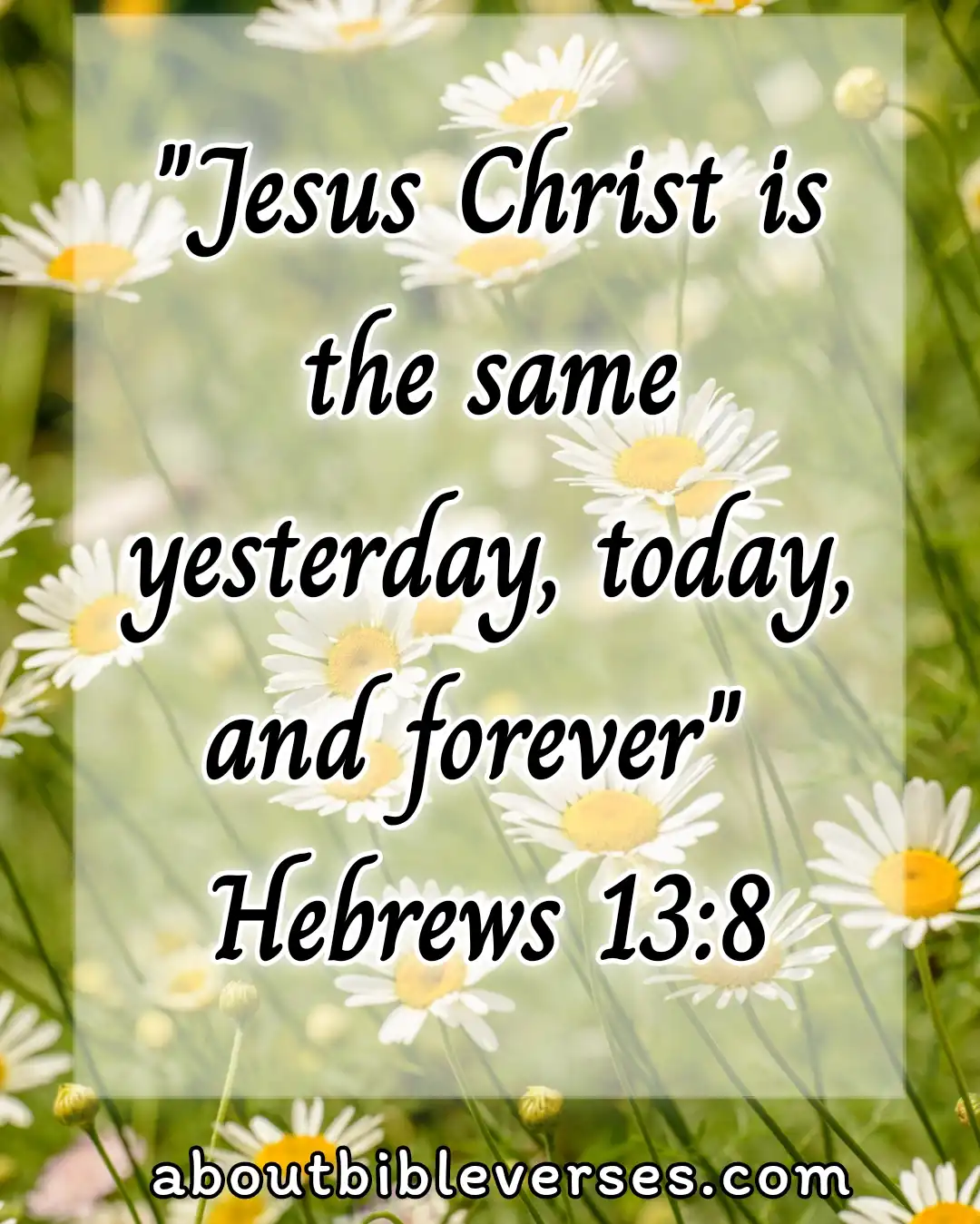 Hebrews 13:8(KJV)"Jesus Christ the same yesterday, and to day, and forever"
Explanation:- The way Lord has saved Israel in the old testament will also protect us in the same manner. God never changes and he is the same as he was yesterday and today and he will be the same in the days to come. We should trust his promises that he made to us.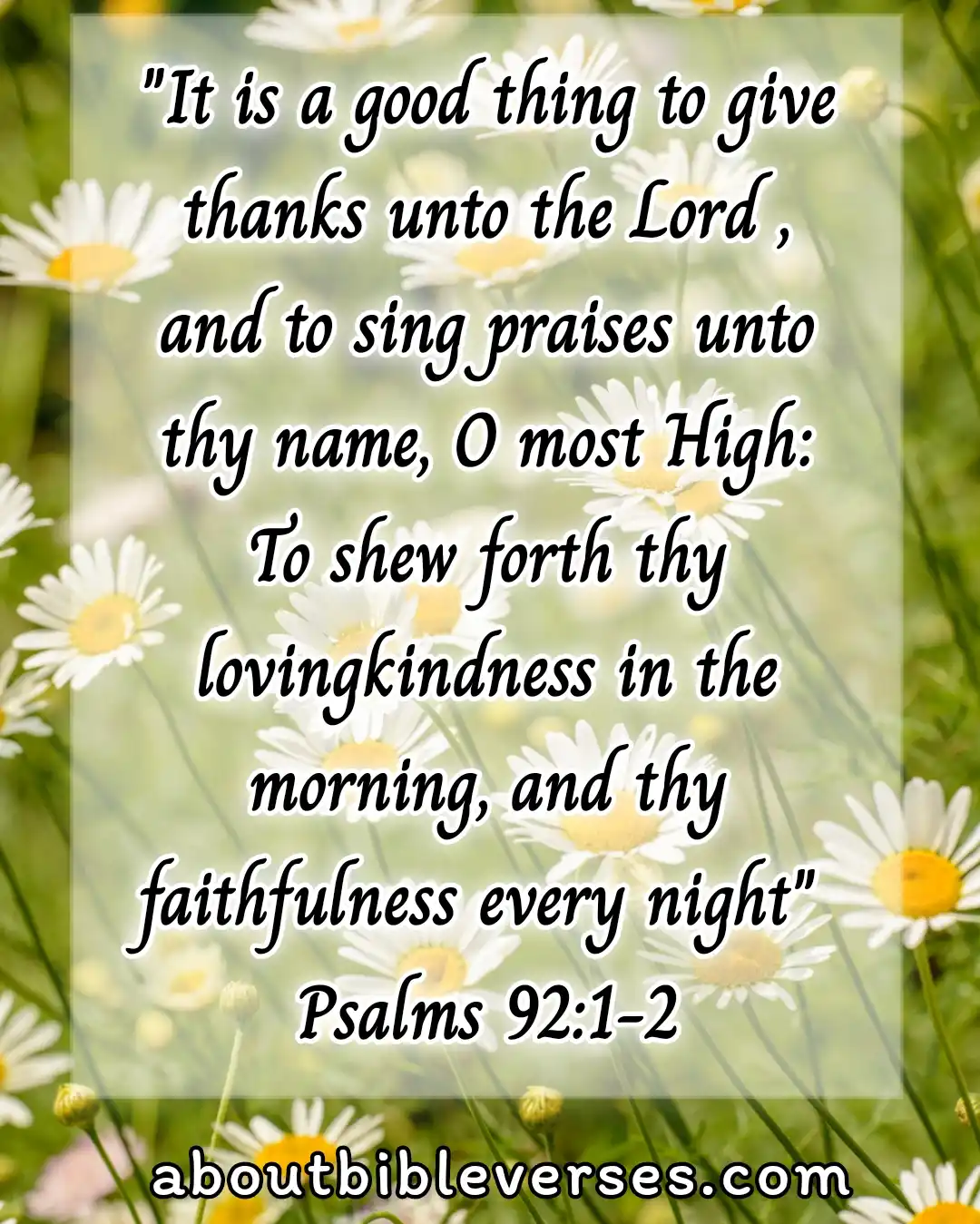 Psalm 92:1-2(KJV)"It is a good thing to give thanks unto the Lord, and to sing praises unto thy name, O Most High:To shew forth thy lovingkindness in the morning, and thy faithfulness every night"
Explanation:- God is worthy to be praised so we must praise his name as he is the creator of this universe and all the things in it. He is faithful and he loves us so much that is why he is providing us new days.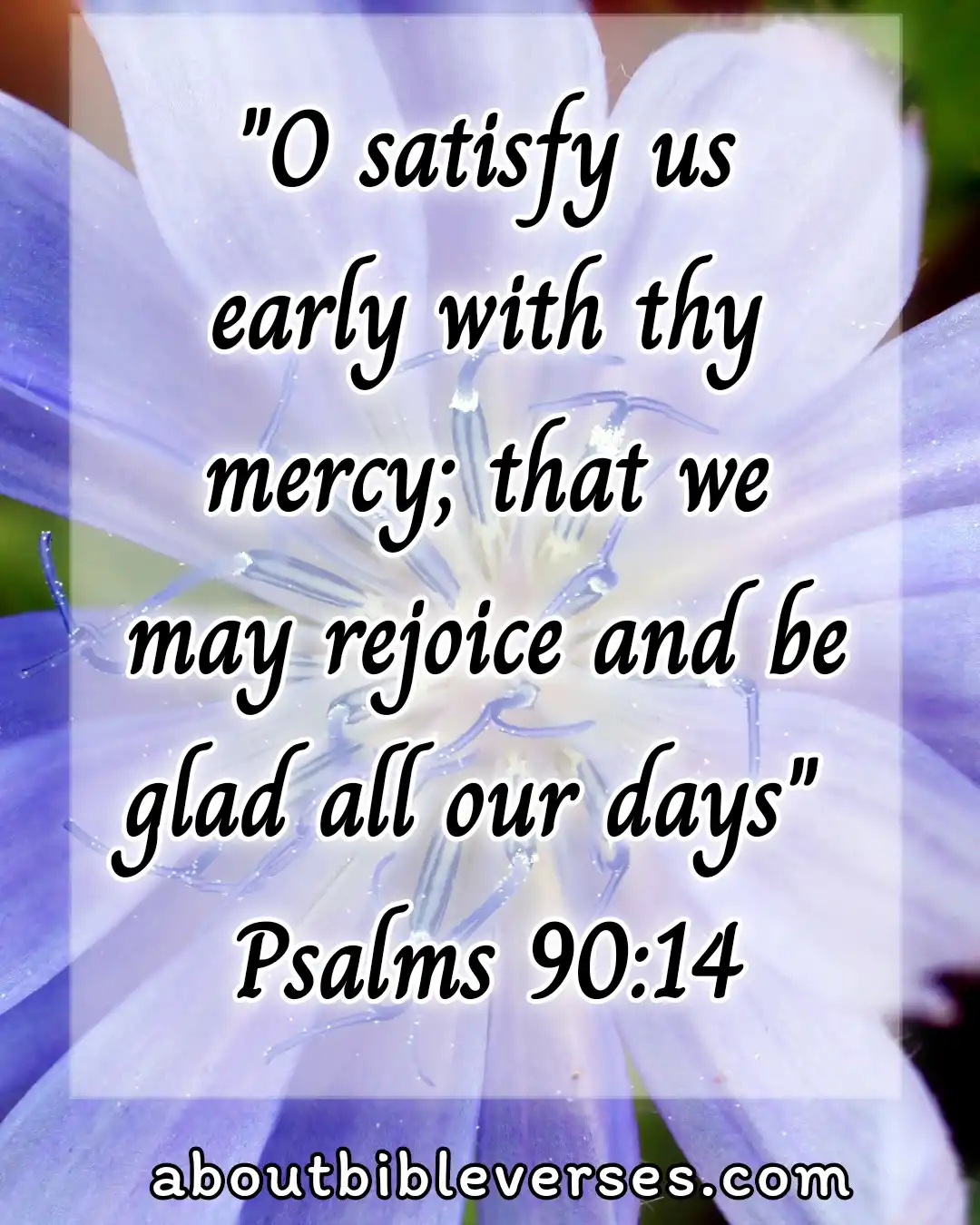 Psalm 90:14(KJV)"O satisfy us early with thy mercy; that we may rejoice and be glad all our days"
Explanation:- David was called a man after God's own heart. Throughout his life, he worked with the Lord and understood how great is the Lord. We must follow that and we have to learn how to put God first always in our life.
Psalm 55:17(KJV)"Evening, and morning, and at noon, will I pray, and cry aloud: and he shall hear my voice"
Explanation:- David used to come before the Lord in the evening, morning, and even at noon with a diligent heart to seek God's mercy.
We should also learn from him and if we do so then we will understand God's goodness and we will also receive his blessing in our life.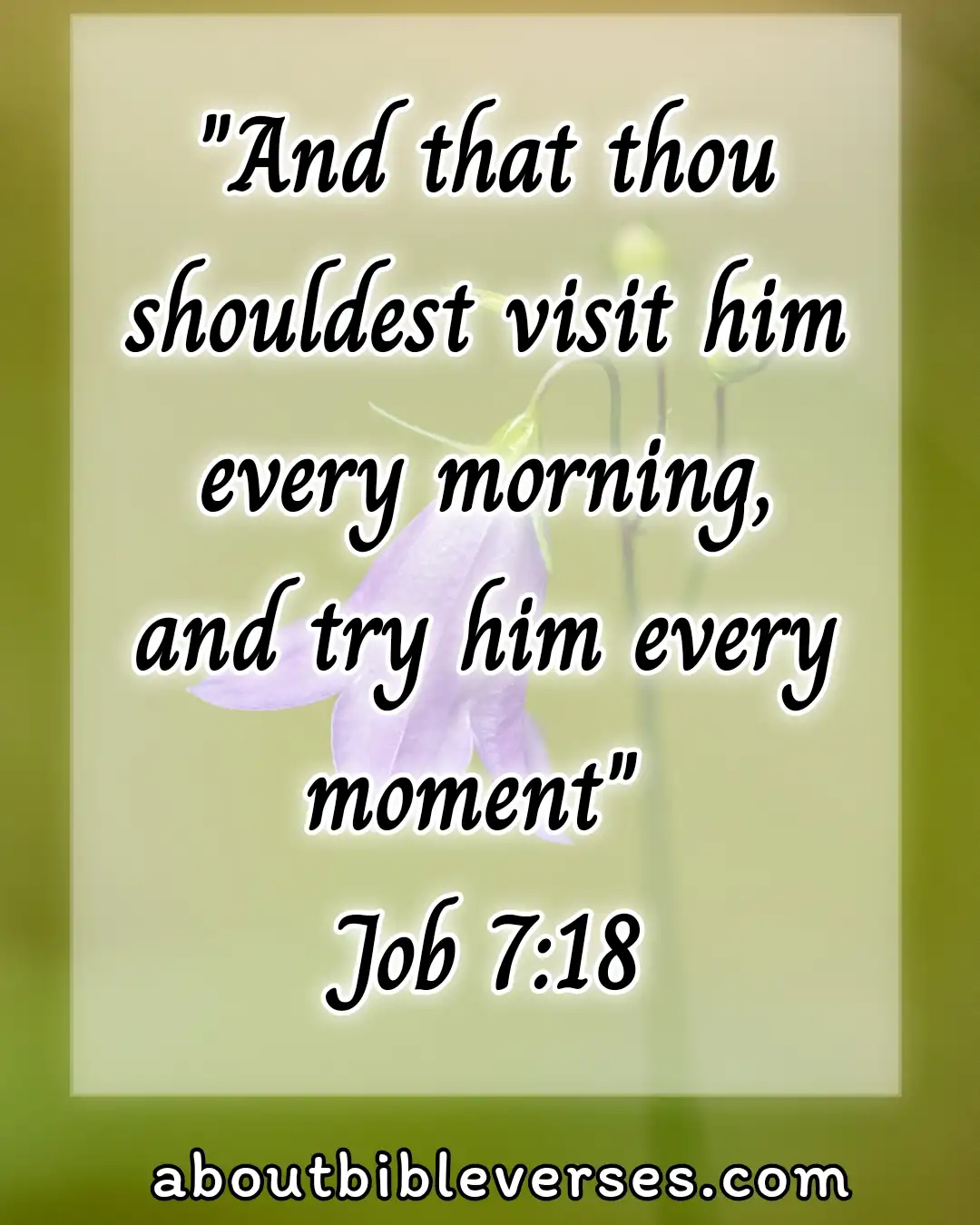 Job 7:18(KJV)"And that thou shouldest visit him every morning, and try him every moment"
Explanation:- We should spend our time with God every moment. If we only seek him in our trouble then he will not answer us. He wants us to make fellowship with us. We must seek him in our times of joy and happiness also.
Psalm 130:6(KJV)"My soul waiteth for the Lord more than they that watch for the morning: I say, more than they that watch for the morning"
Explanation:- Our souls should long for the presence of God. We must ask him to guide us throughout the day so that we can overcome all kinds of temptations and difficulties in our life.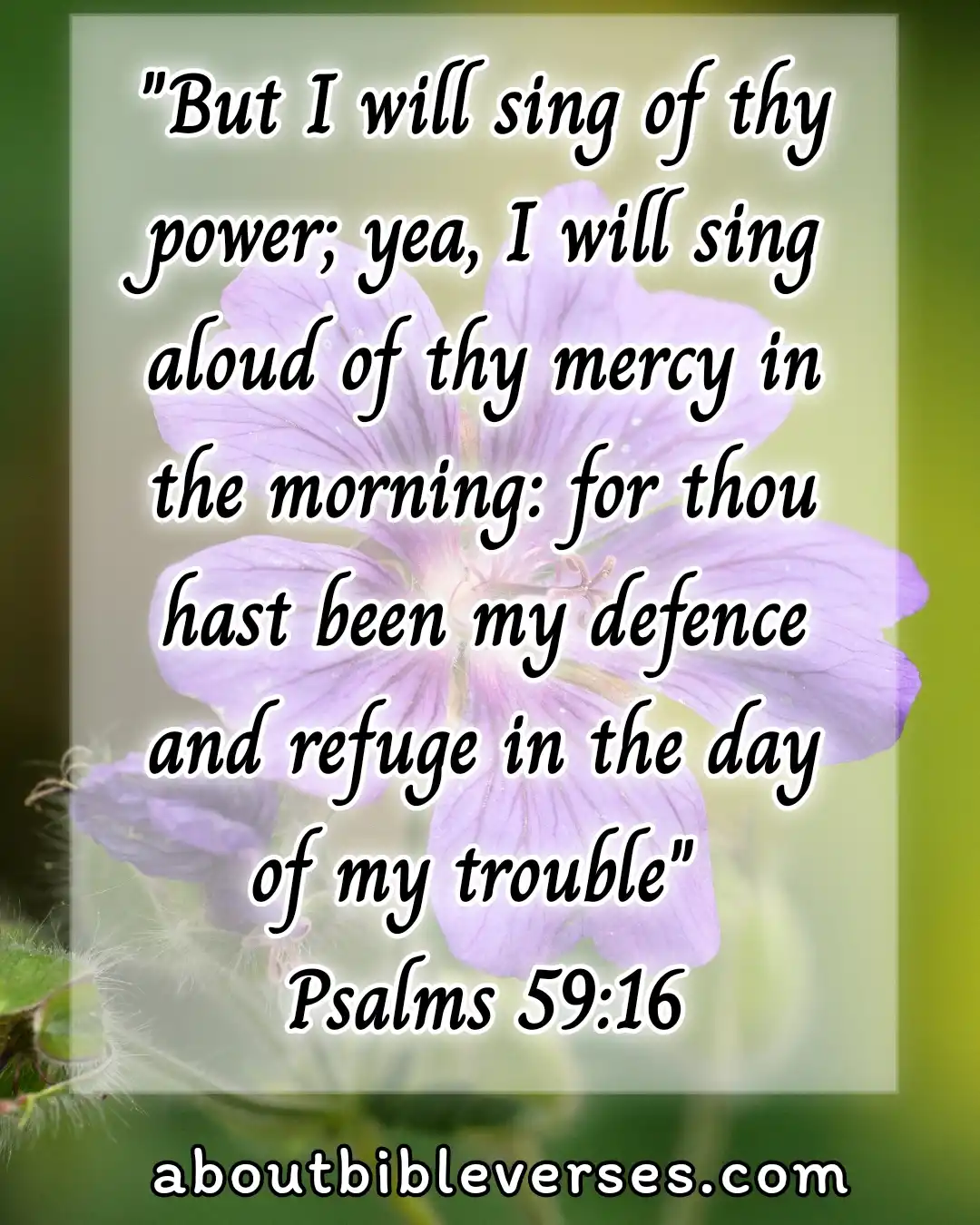 Psalm 59:16(KJV) "But I will sing of thy power; yea, I will sing aloud of thy mercy in the morning: for thou hast been my defence and refuge in the day of my trouble"
Explanation:- We should sing new songs that will bring glory to the Lord. We don't deserve this beautiful world by our own good works but it is God who loves us that is why he gave us such a beautiful place to dwell in.
Psalm 118:24(KJV)"This is the day which the Lord hath made; we will rejoice and be glad in it"
Explanation:- Every morning we see a new beautiful day that the Lord gives us. We should thank God because of His goodness we are able to see his creation.
Many people who died will never see such a beautiful day anymore. But as long as we are alive we should glorify God.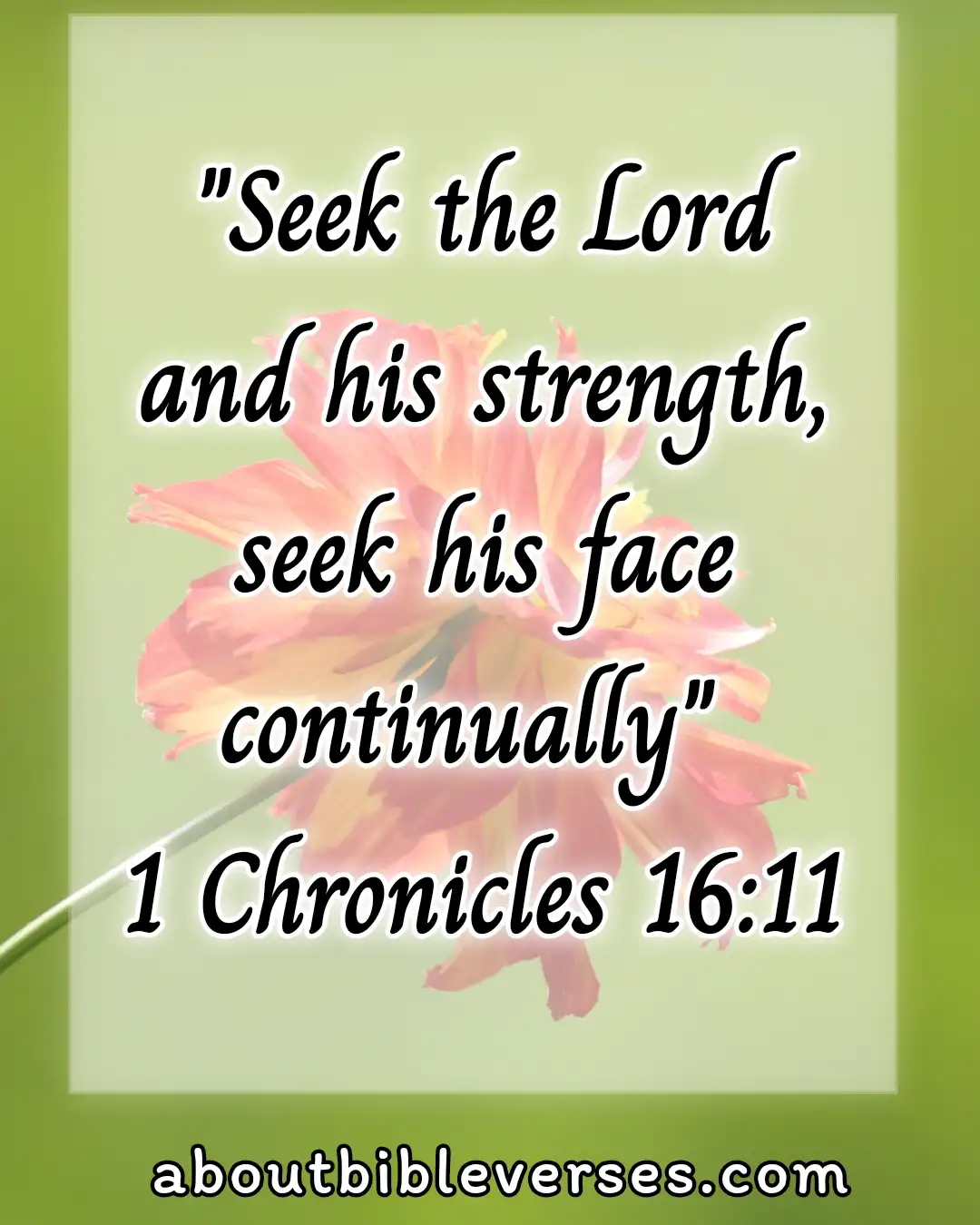 1 Chronicles 16:11(KJV)"Seek the Lord and his strength, seek his face continually"
Explanation:- The scriptures teach that we should not seek worldly fame and wealth. We must run after God's righteousness so that we will get the everlasting life that is designed for use by the Lord Jesus Christ.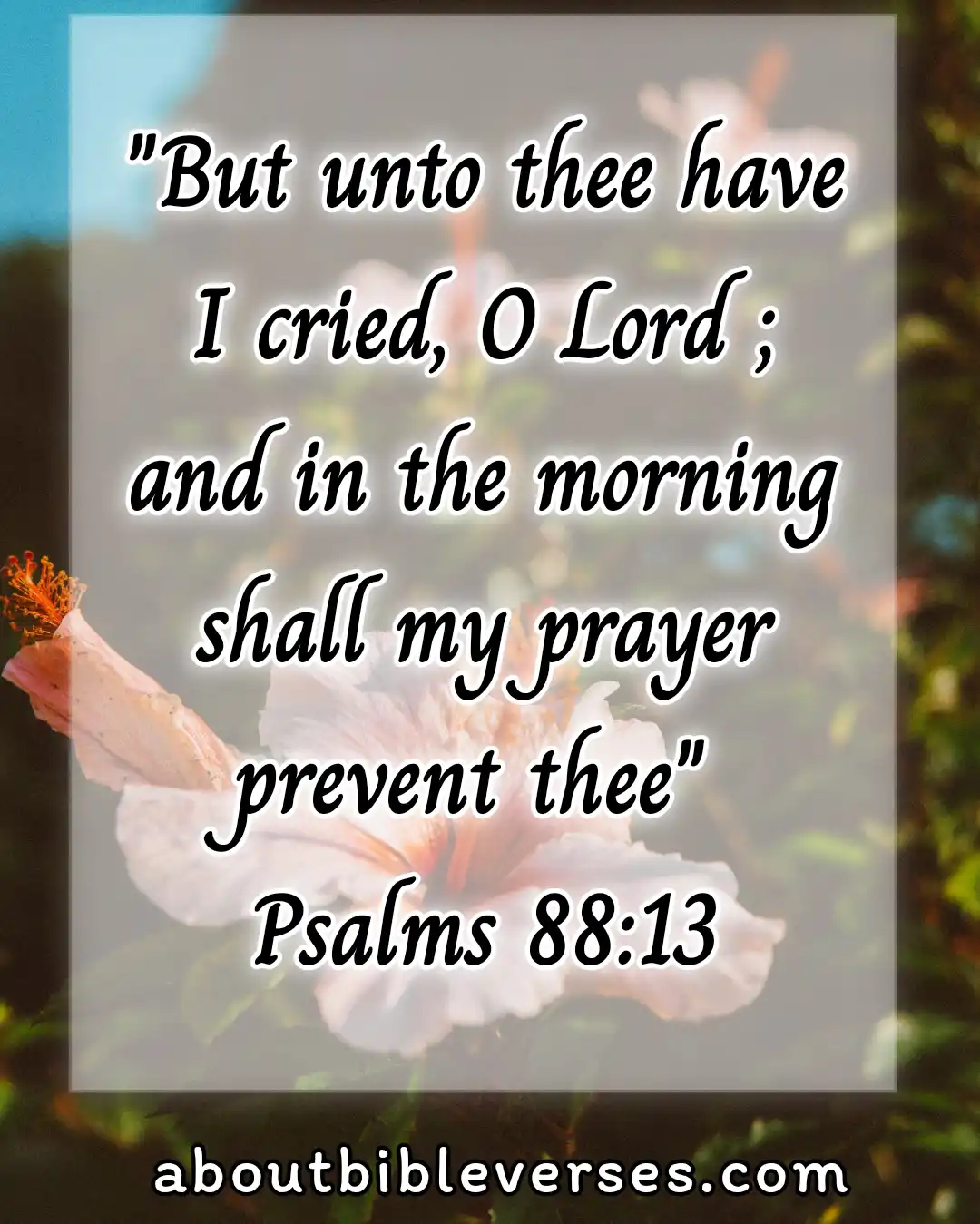 Psalm 88:13(KJV)"But unto thee have I cried, O Lord; and in the morning shall my prayer prevent thee"
Explanation:- David was righteous in the sight of the Lord as he lived his life under his guidance. We will also be called righteous only when we will surrender our lives in the hands of God and live by his will.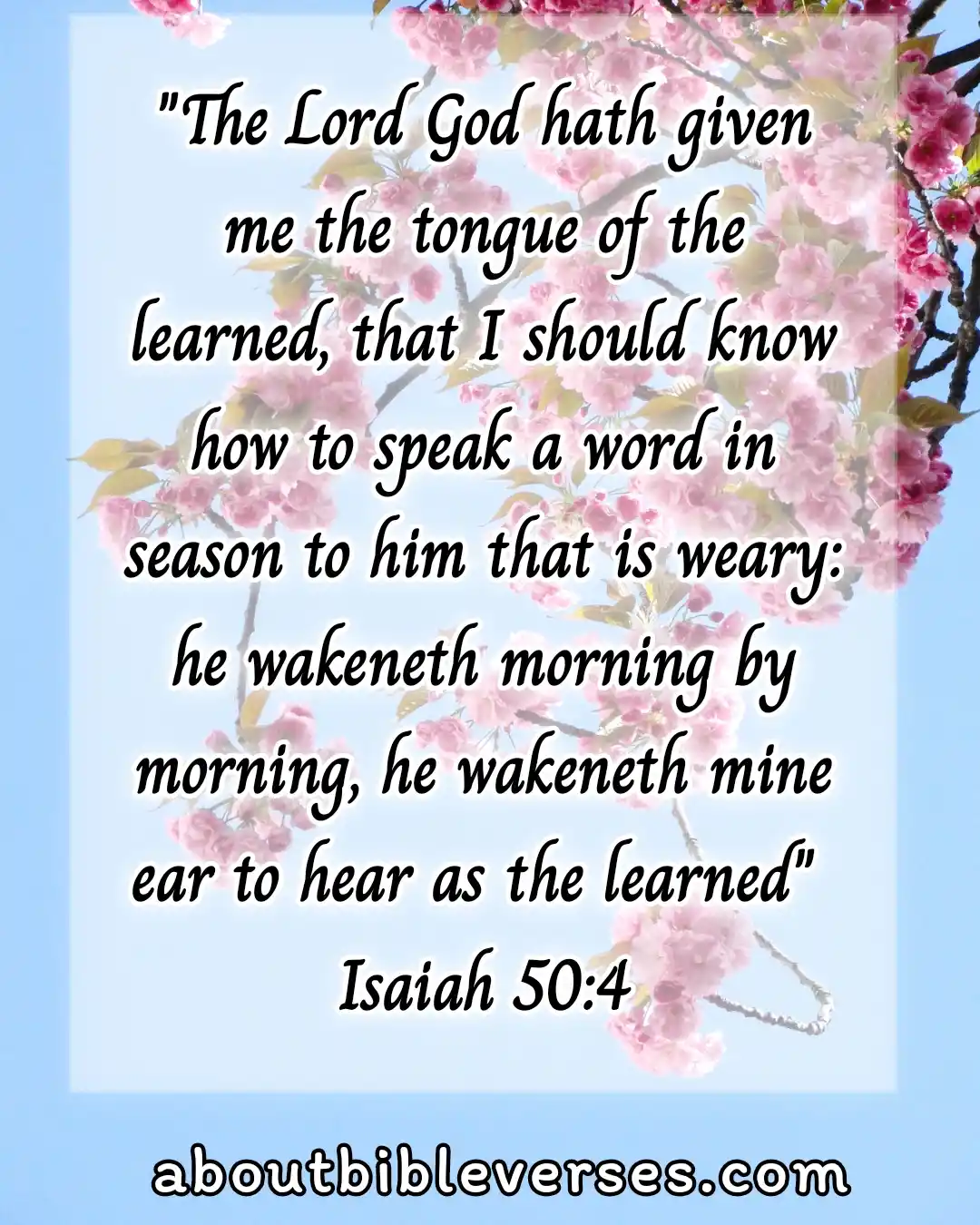 Isaiah 50:4(KJV)"The Lord God hath given me the tongue of the learned, that I should know how to speak a word in season to him that is weary: he wakeneth morning by morning, he wakeneth mine ear to hear as the learned"
Explanation:- When we will receive any gift from the Lord we must utilize it according to the will of God. Isaiah understood that God has called him for a special purpose so he prepared himself for that mission.
It is our duty to seek God's face every morning so that we can work in his guidance. We are weak and we should get strength from him.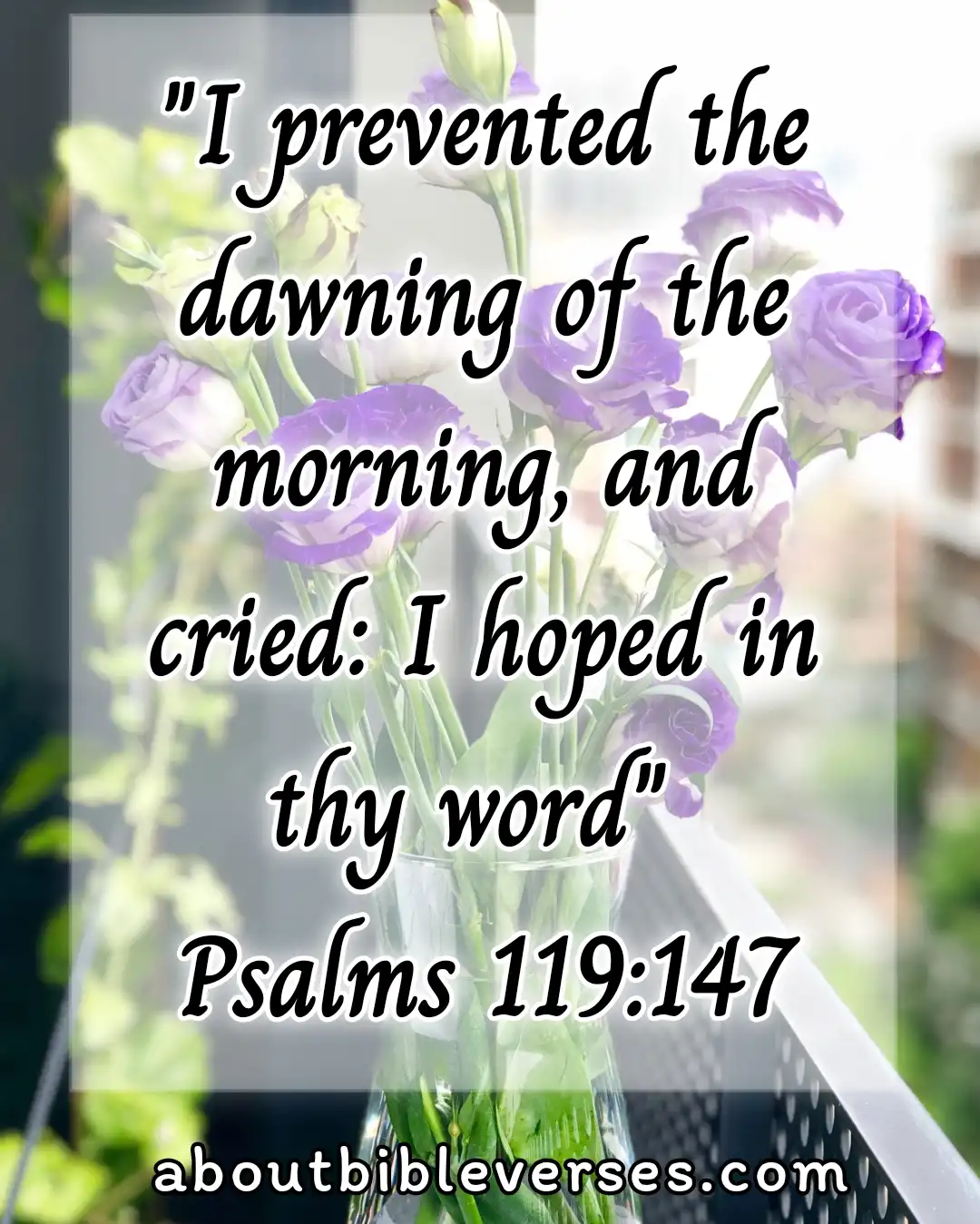 Psalm 119:147(KJV)"I prevented the dawning of the morning, and cried: I hoped in thy word"
Explanation:- King David has said that he always submitted his life in the hands of God in the very early morning when he woke up. He cried to the Lord and asked forgiveness for his sins.
We should also learn from him so that we can follow his footsteps in our spiritual life to work along with the Lord.
Psalm 57:8(KJV)"Awake up, my glory; awake, psaltery and harp: I myself will awake early"
Explanation:- All the children of God should have a punctual life by which they will bring glory to God. We are called to be separated from worldly cultures and traditions so that we will practice what God desires us to do.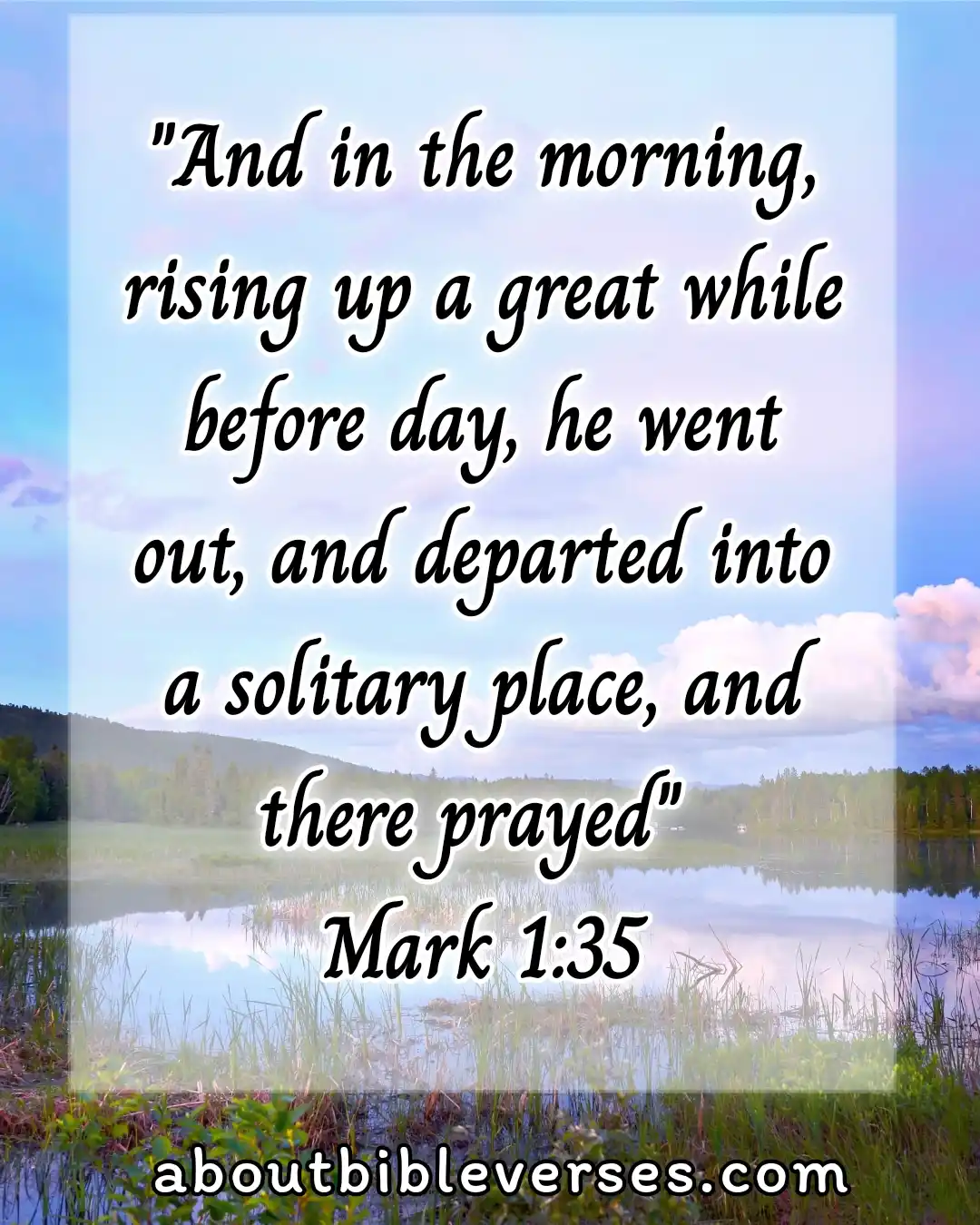 Mark 1:35(KJV)"And in the morning, rising up a great while before day, he went out, and departed into a solitary place, and there prayed"
Explanation:- Every morning Jesus used to wake up early and he always submitted his life in the hands of the father. He used to go to the mountains and prayed to the father so that he would be guided throughout the day according to his will and instructions.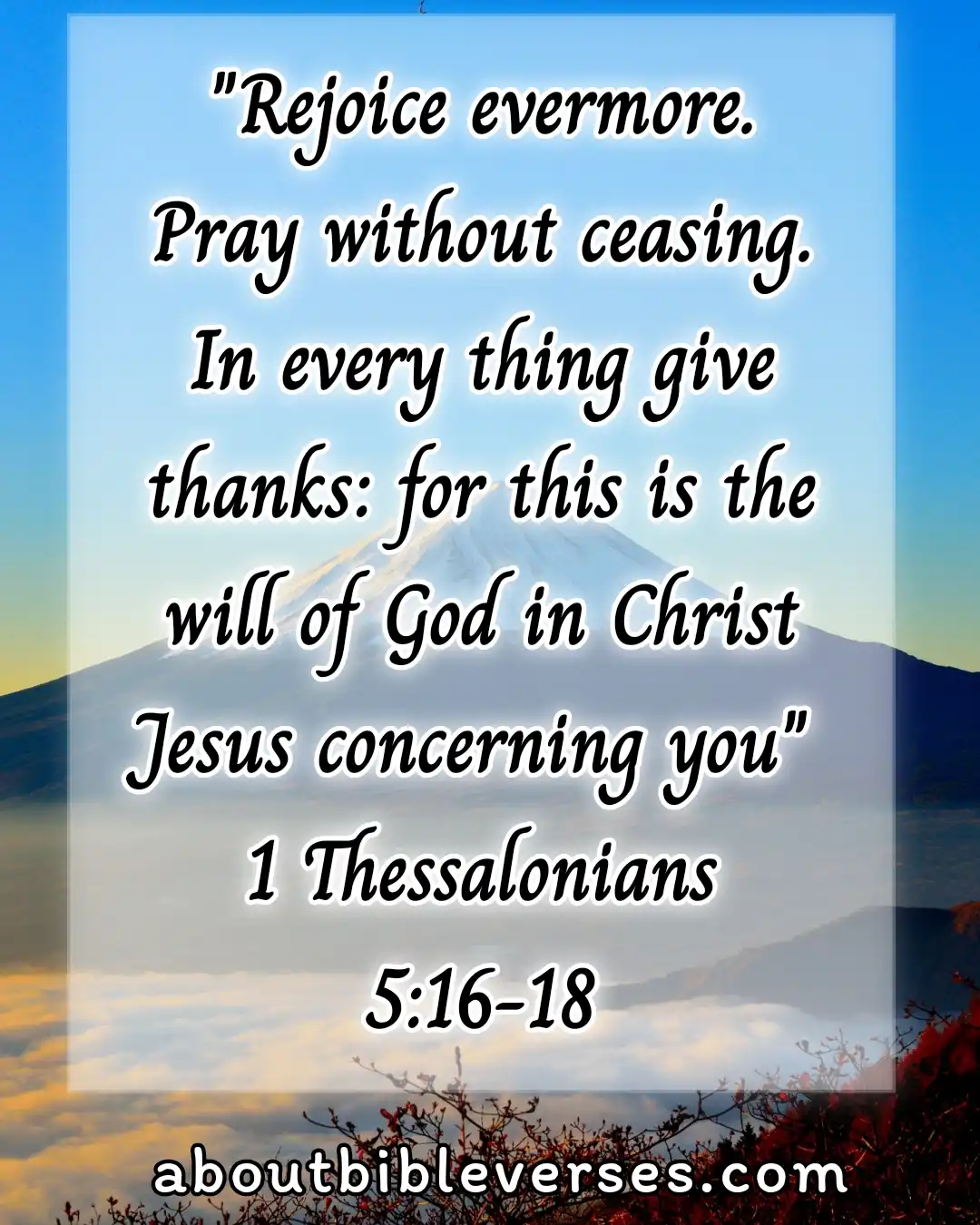 1 Thessalonians 5:16-18(KJV)"Rejoice evermore. Pray without ceasing. In everything give thanks: for this is the will of God in Christ Jesus concerning you"
Explanation:- We should rejoice in the Lord always and we must indulge ourselves in prayer so that we can overcome all kinds of temptations. Christ wants us to receive God's manifold blessings in our lives by submitting our desires to his feet.