Hello, dear friends welcome to our site in the name of Jesus Christ. Today we will look at some good verses from the Bible which will help us to strengthen our faith in different situations, such as in bad times, in good times.
We must remember God's Word in our Christian life. And you should read the Bible every day. Then we will find many more words that will help us to keep on living the Christian life.
Let us now look at some good Bible verses.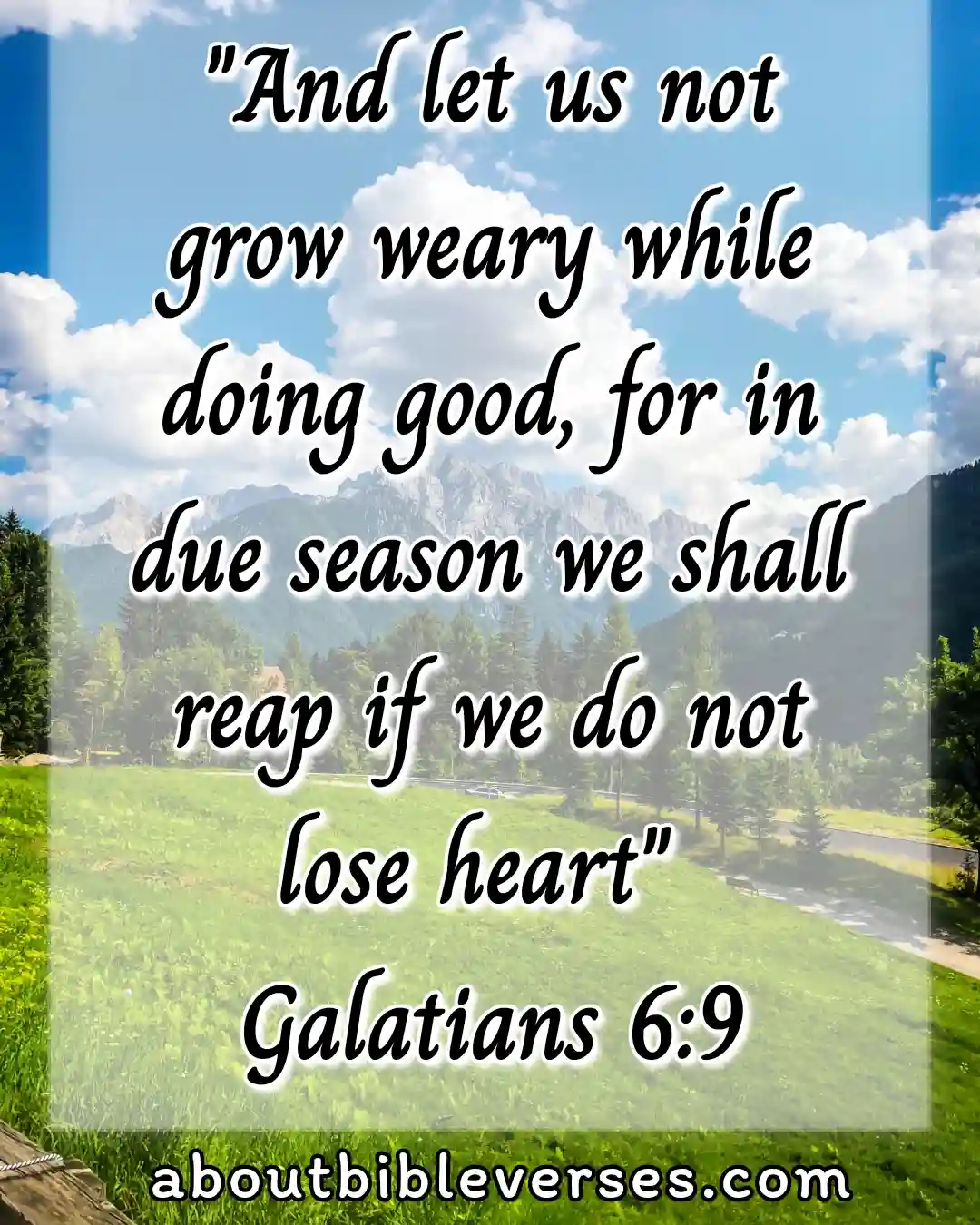 Galatians 6:9(KJV)
"And let us not be weary in well doing: for in due season we shall reap, if we faint not"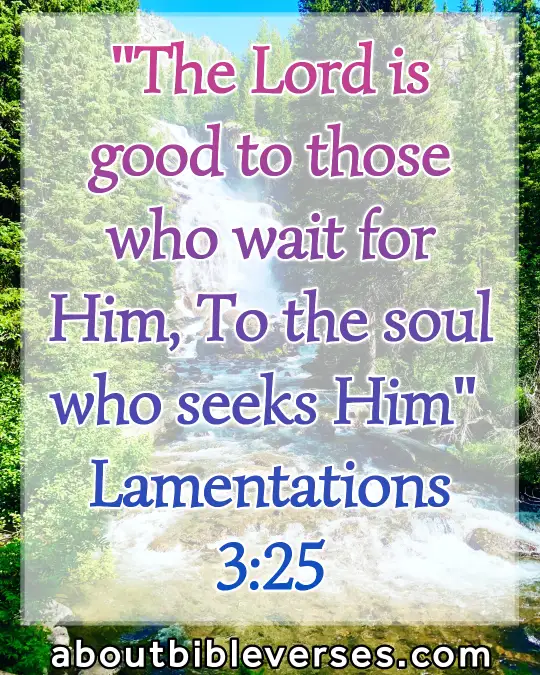 Lamentations 3:25(KJV)
"The Lord is good unto them that wait for him, to the soul that seeketh him"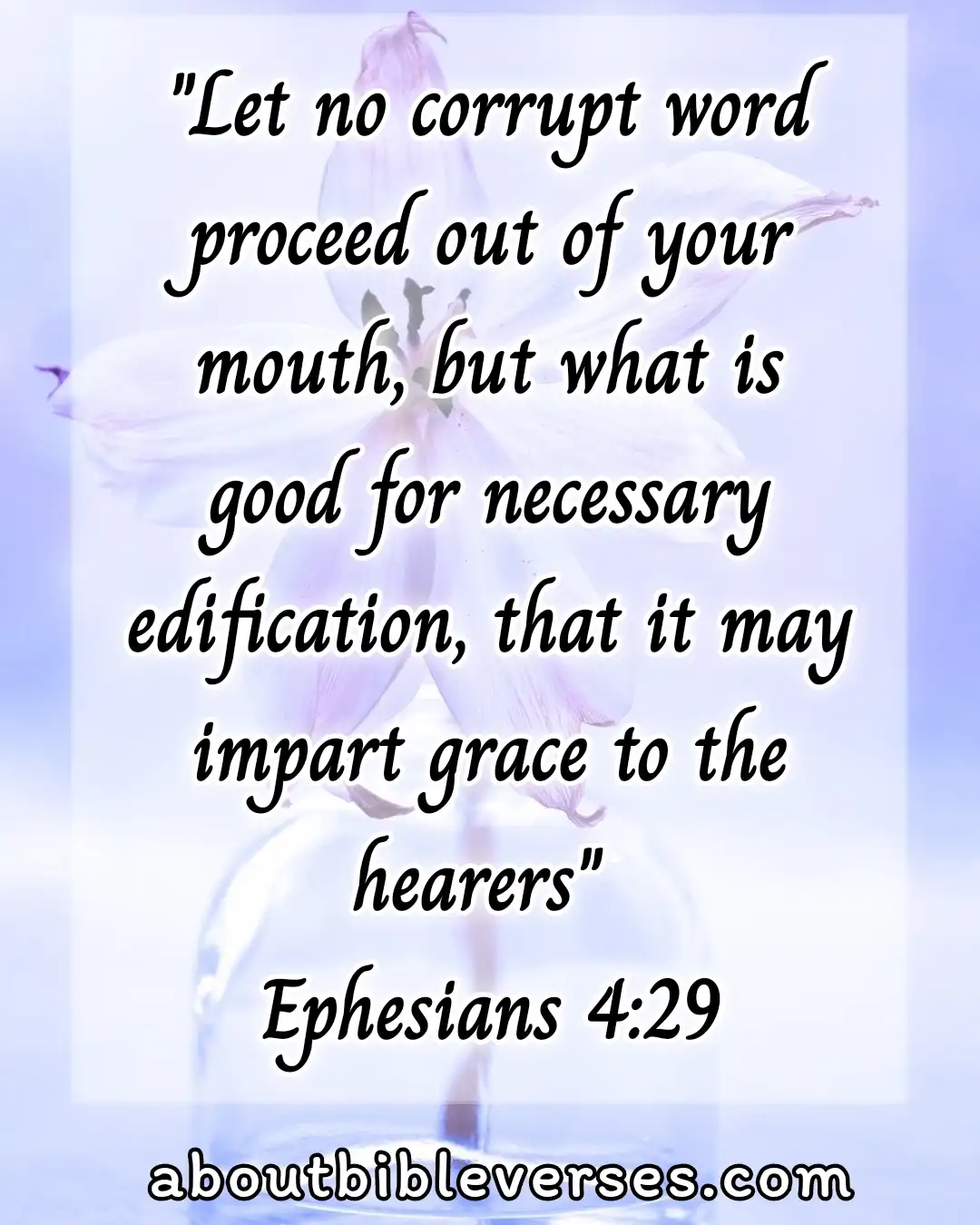 Ephesians 4:29(KJV)
"Let no corrupt communication proceed out of your mouth, but that which is good to the use of edifying, that it may minister grace unto the hearers"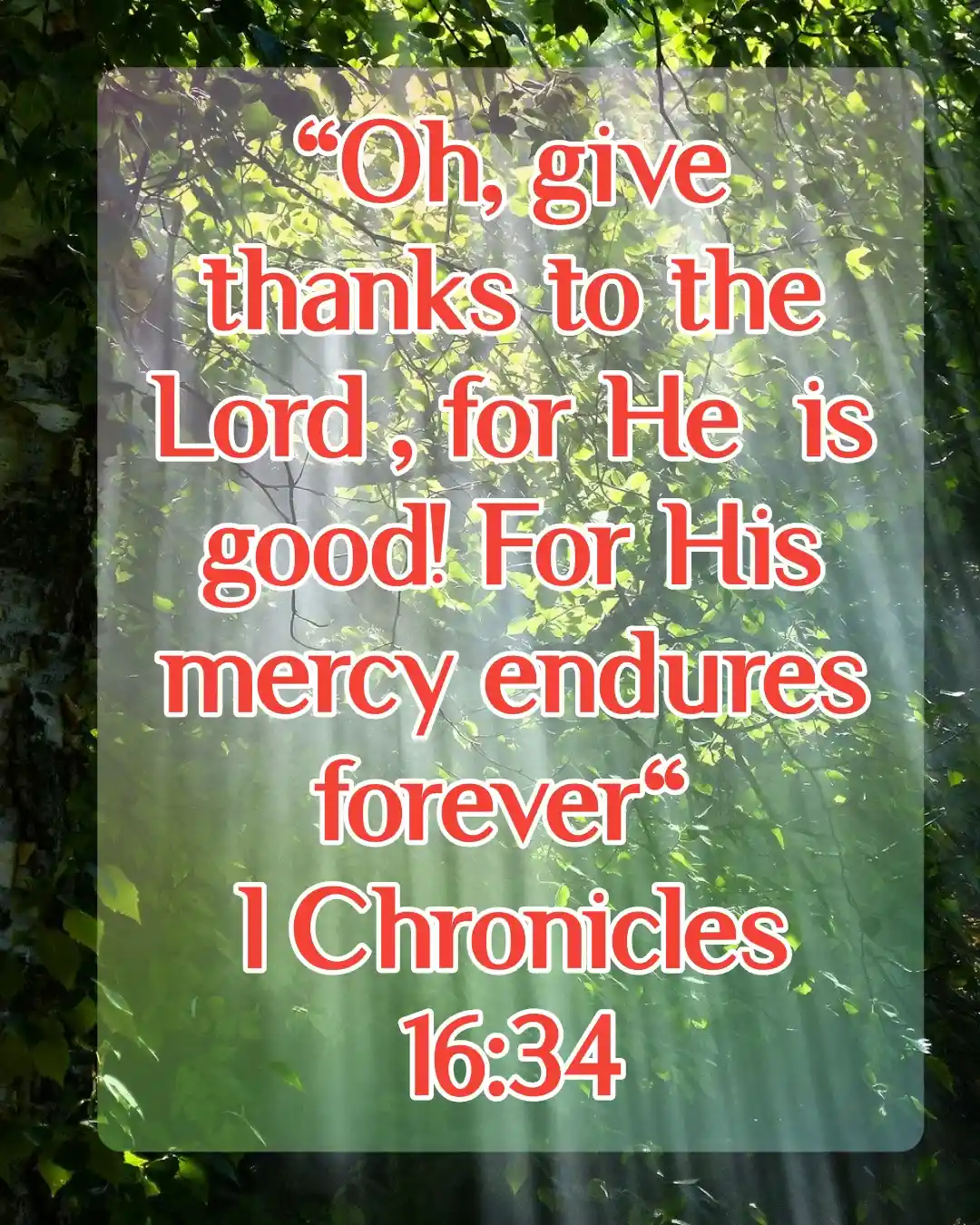 1 Chronicles 16:34(KJV)
"O give thanks unto the Lord; for he is good; for his mercy endureth for ever"
Romans 12:21(KJV)
"Be not overcome of evil, but overcome evil with good"
Genesis 15:6(KJV)
"And he believed in the Lord; and he counted it to him for righteousness"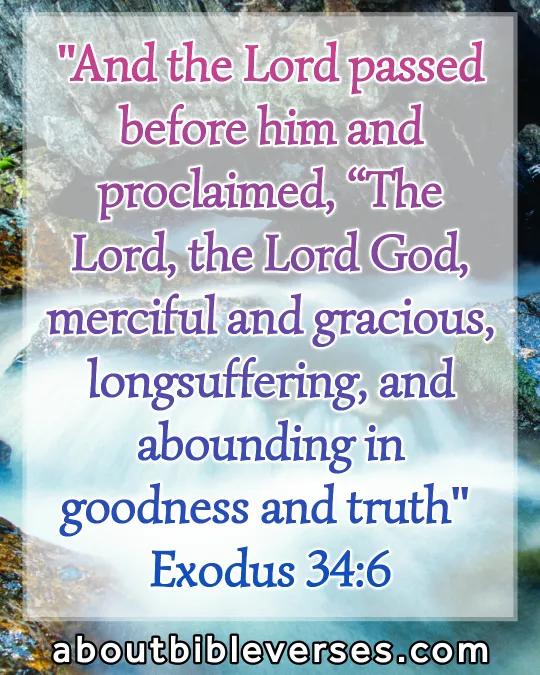 Exodus 34:6(KJV)
"And the Lord passed by before him, and proclaimed, The Lord, The Lord God, merciful and gracious, longsuffering, and abundant in goodness and truth,"
Psalm 27:13(KJV)
"I had fainted, unless I had believed to see the goodness of the Lord in the land of the living"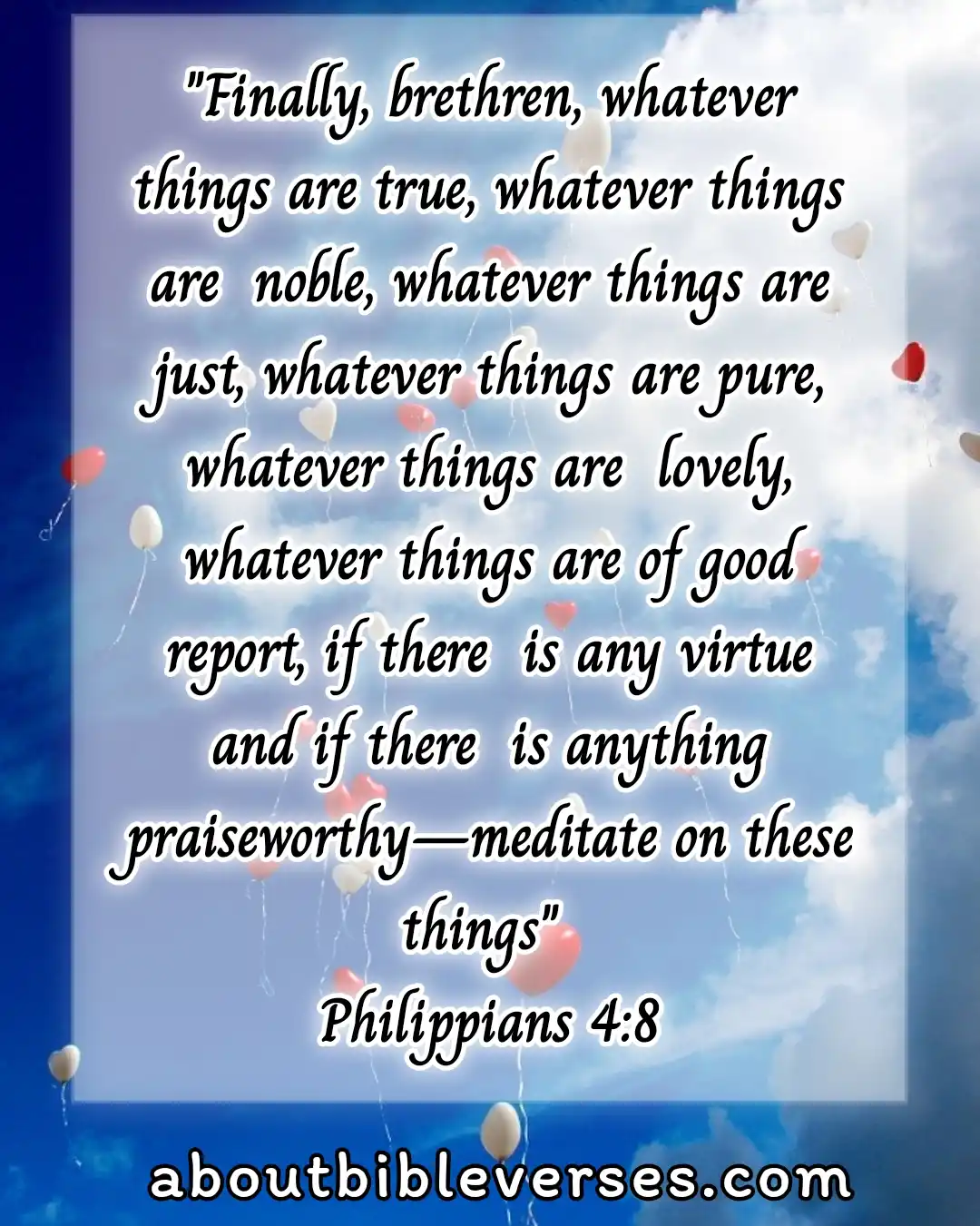 Philippians 4:8(KJV)
"Finally, brethren, whatsoever things are true, whatsoever things are honest, whatsoever things are just, whatsoever things are pure, whatsoever things are lovely, whatsoever things are of good report; if there be any virtue, and if there be any praise, think on these things"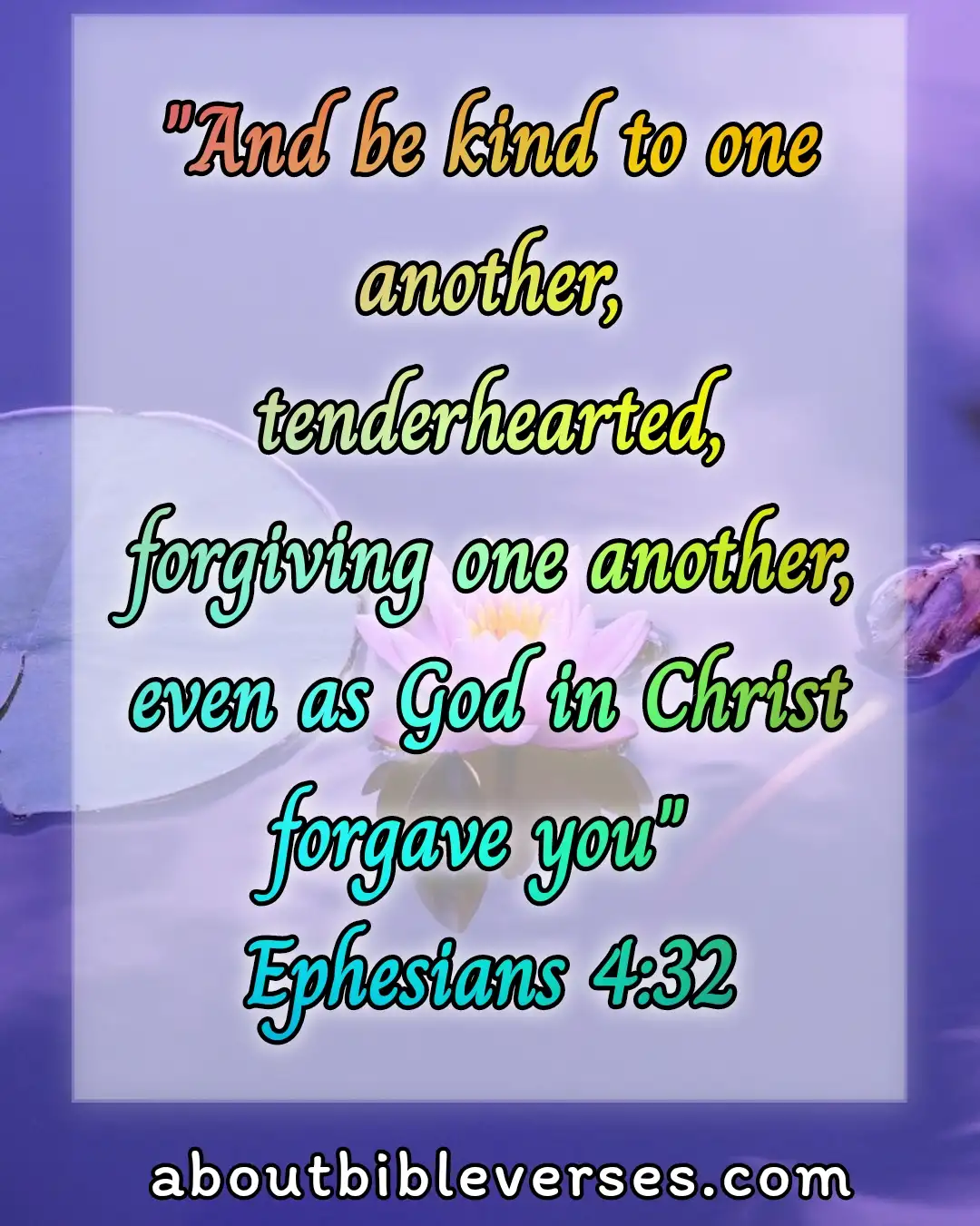 Ephesians 4:32(KJV)
"And be ye kind one to another, tenderhearted, forgiving one another, even as God for Christ's sake hath forgiven you"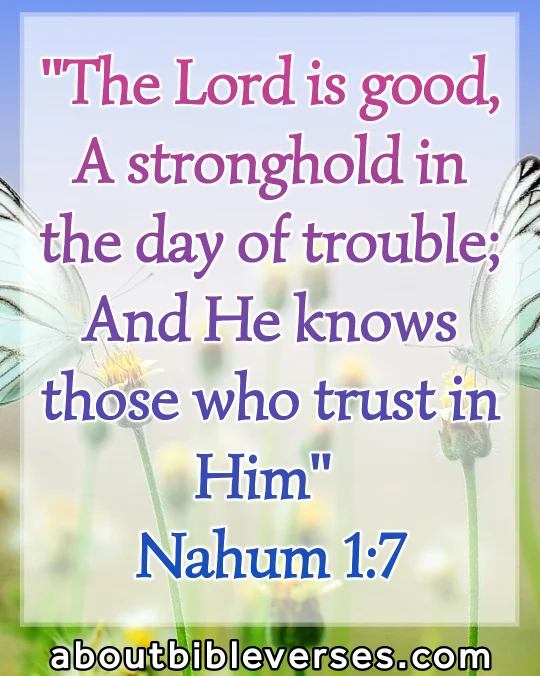 Nahum 1:7(KJV)
"The Lord is good, a strong hold in the day of trouble; and he knoweth them that trust in him"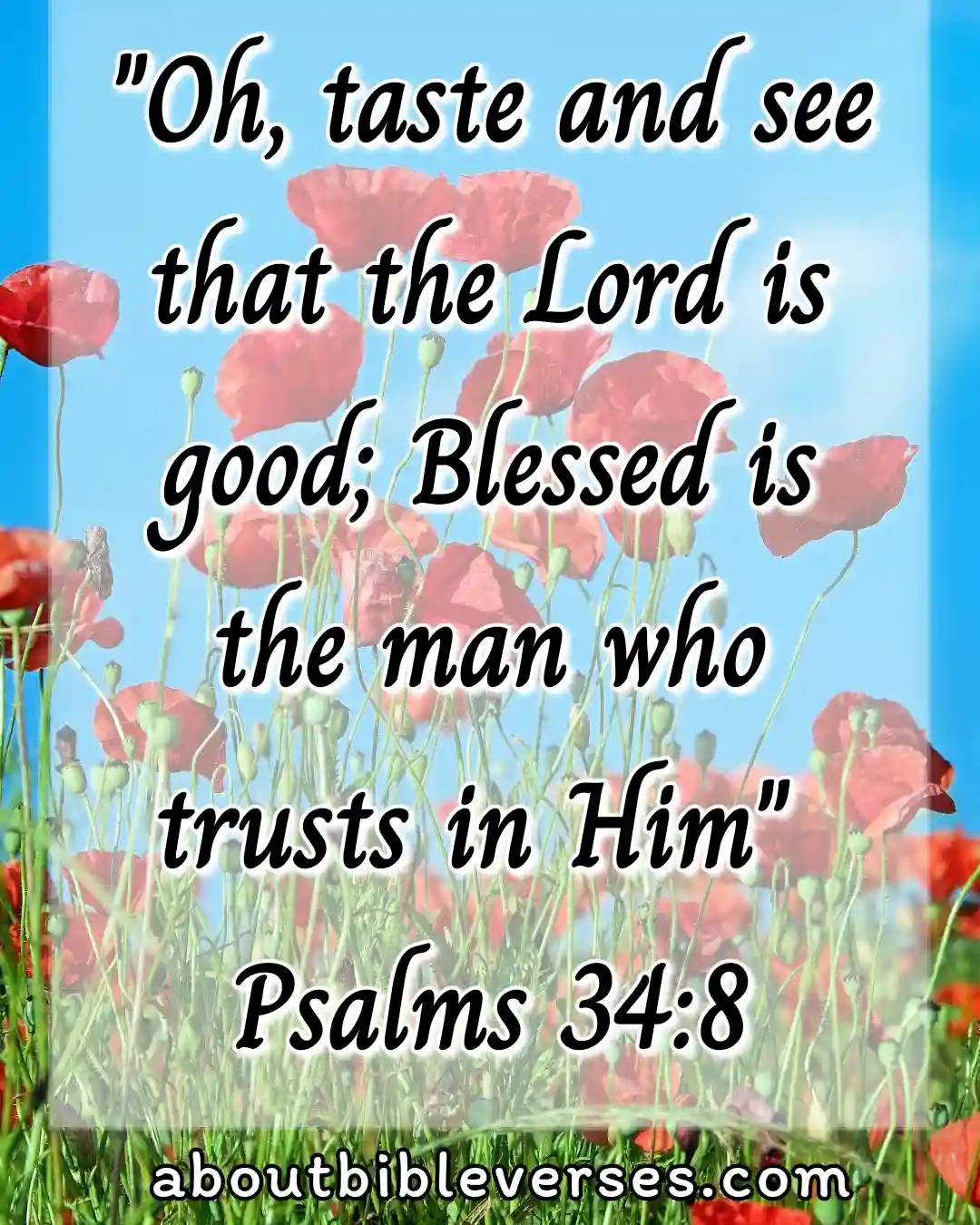 Psalm 34:8(KJV)
"O taste and see that the Lord is good: blessed is the man that trusteth in him"
Psalm 31:19(KJV)
"Oh how great is thy goodness, which thou hast laid up for them that fear thee; which thou hast wrought for them that trust in thee before the sons of men!"
Psalm 23:6(KJV)
"Surely goodness and mercy shall follow me all the days of my life: and I will dwell in the house of the Lord for ever"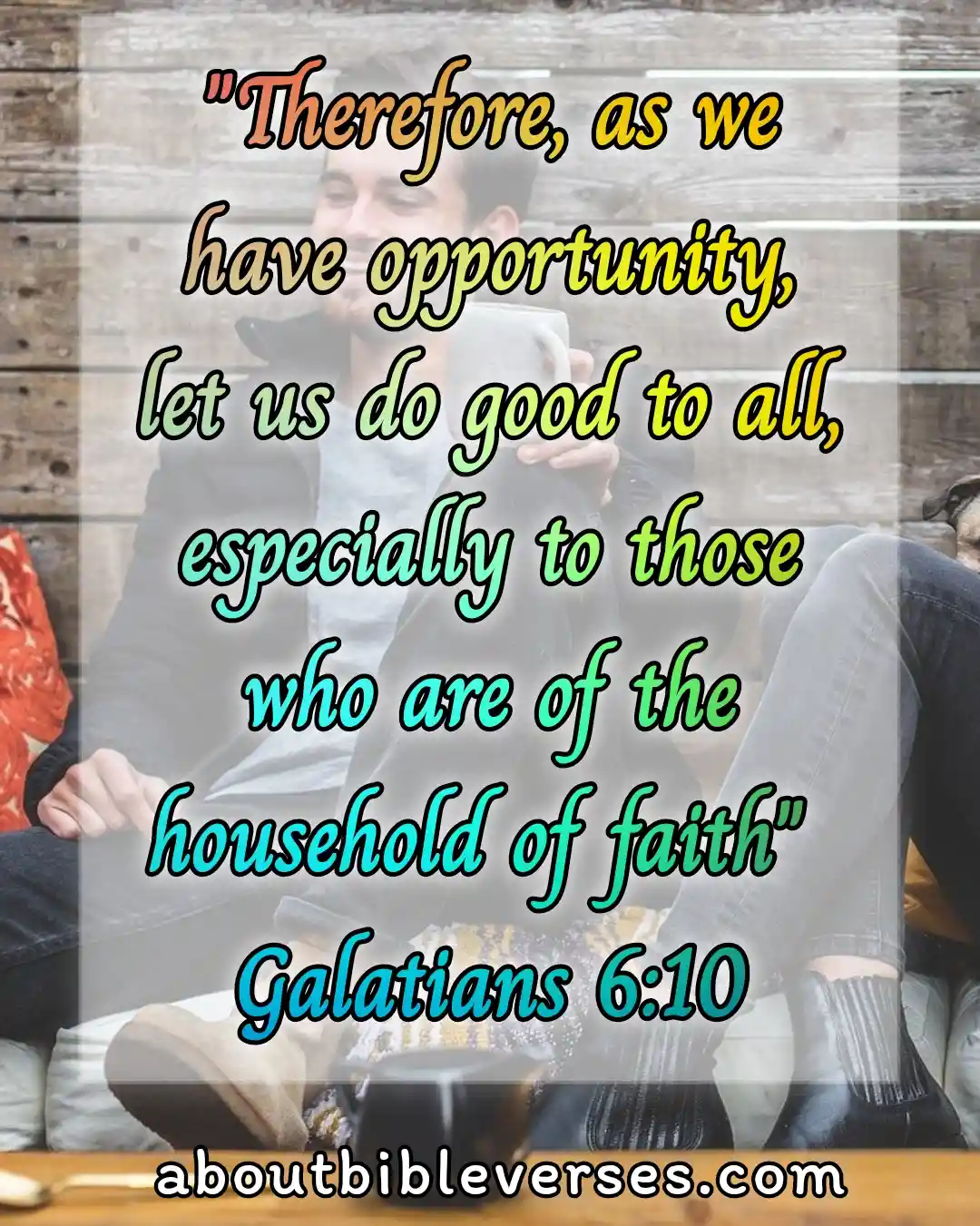 Galatians 6:10(KJV)
"As we have therefore opportunity, let us do good unto all men, especially unto them who are of the household of faith"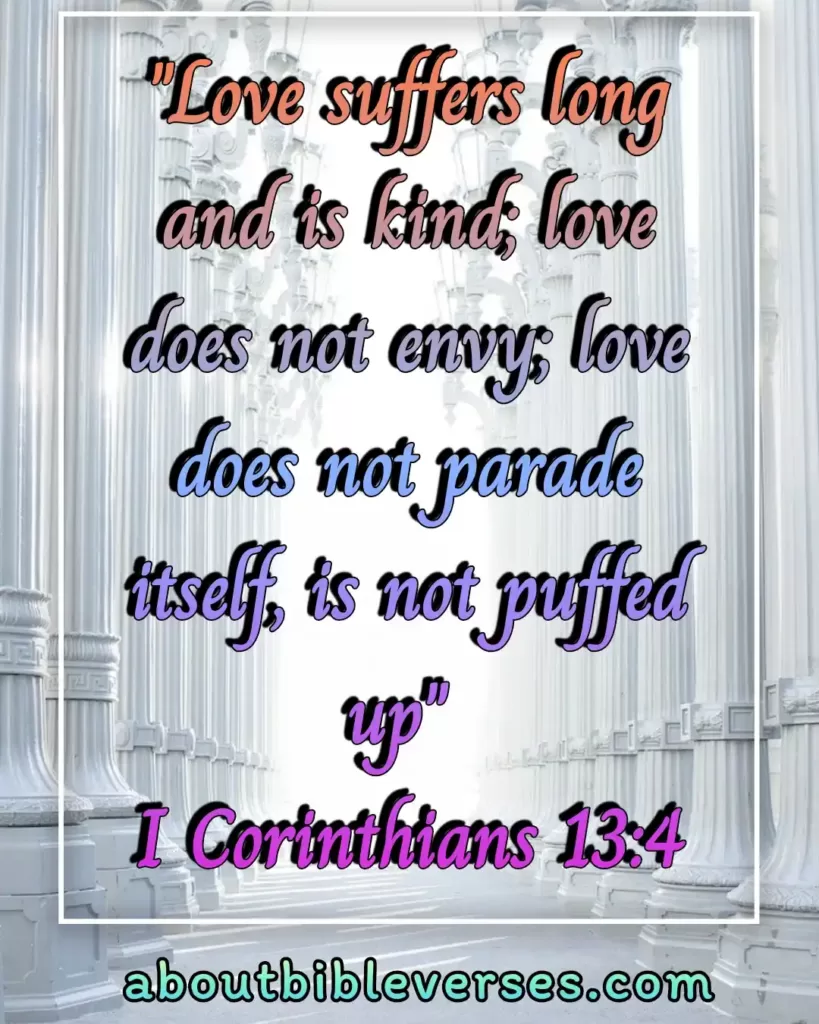 1 Corinthians 13:4(KJV)
"Charity suffereth long, and is kind; charity envieth not; charity vaunteth not itself, is not puffed up,"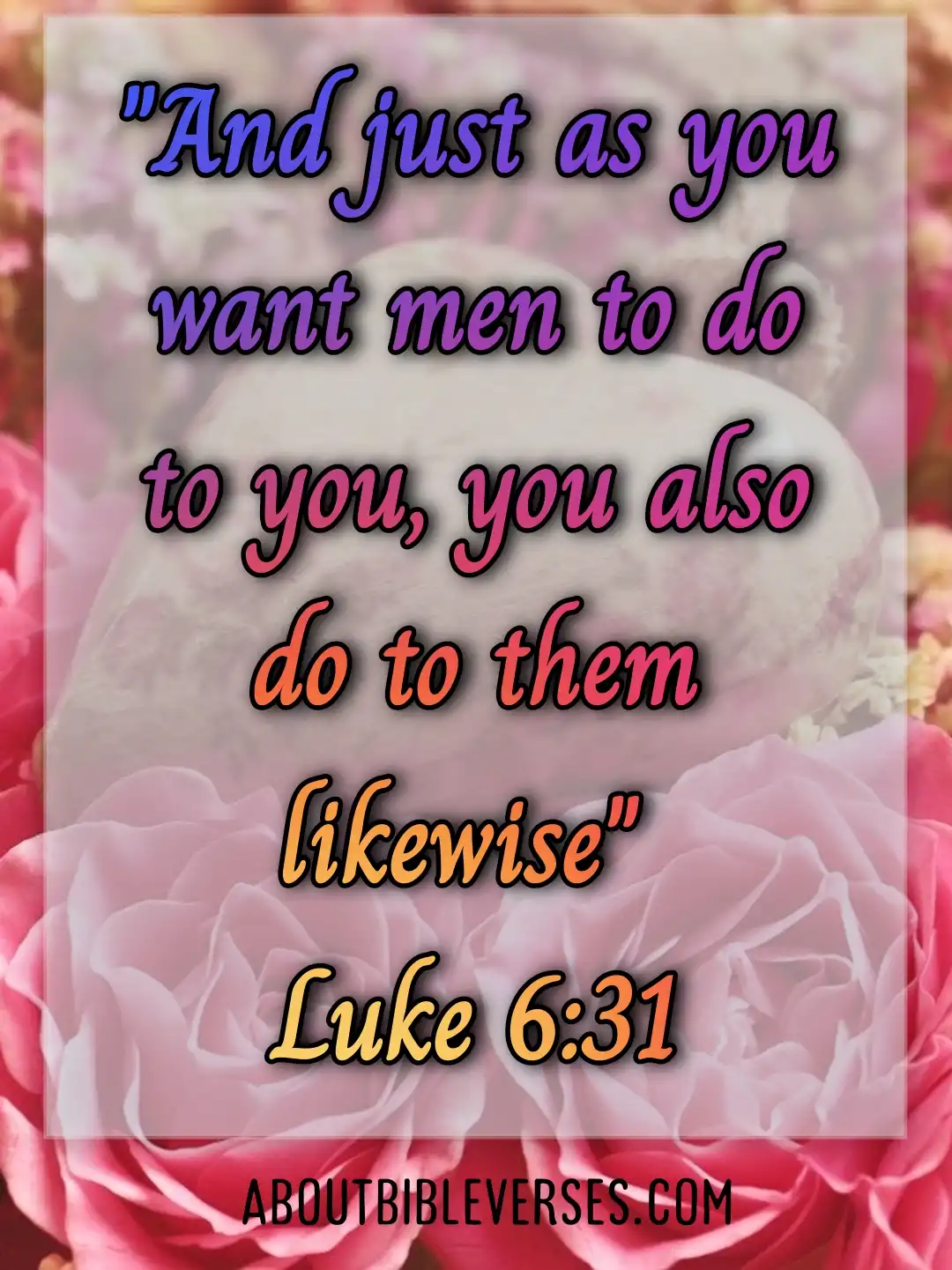 Luke 6:31(KJV)
"And as ye would that men should do to you, do ye also to them likewise"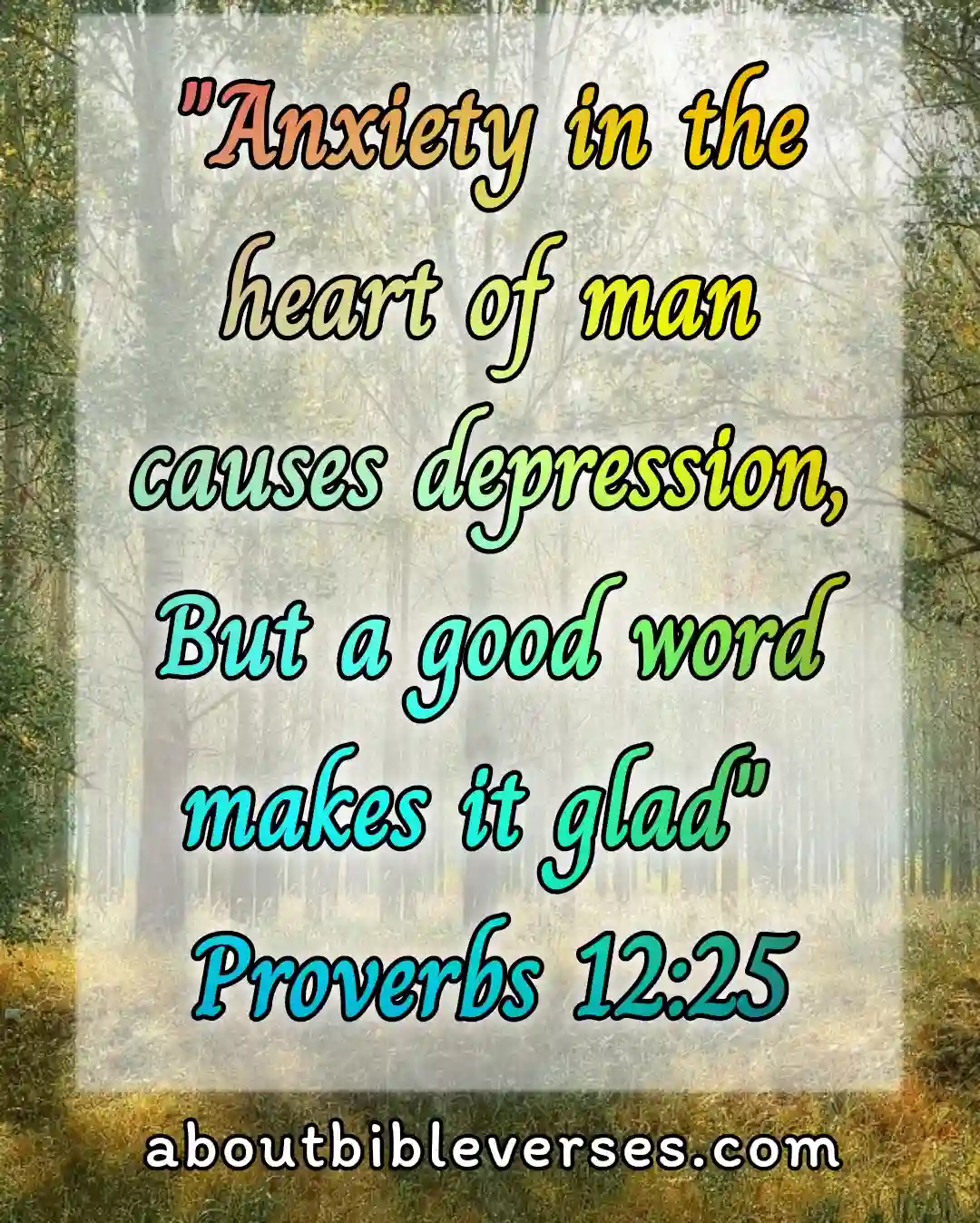 Proverbs 12:25(KJV)
"Heaviness in the heart of man maketh it stoop: but a good word maketh it glad"
Psalm 145:17(KJV)
"The Lord is righteous in all his ways, and holy in all his works"
Acts 14:17(KJV)
"Nevertheless he left not himself without witness, in that he did good, and gave us rain from heaven, and fruitful seasons, filling our hearts with food and gladness"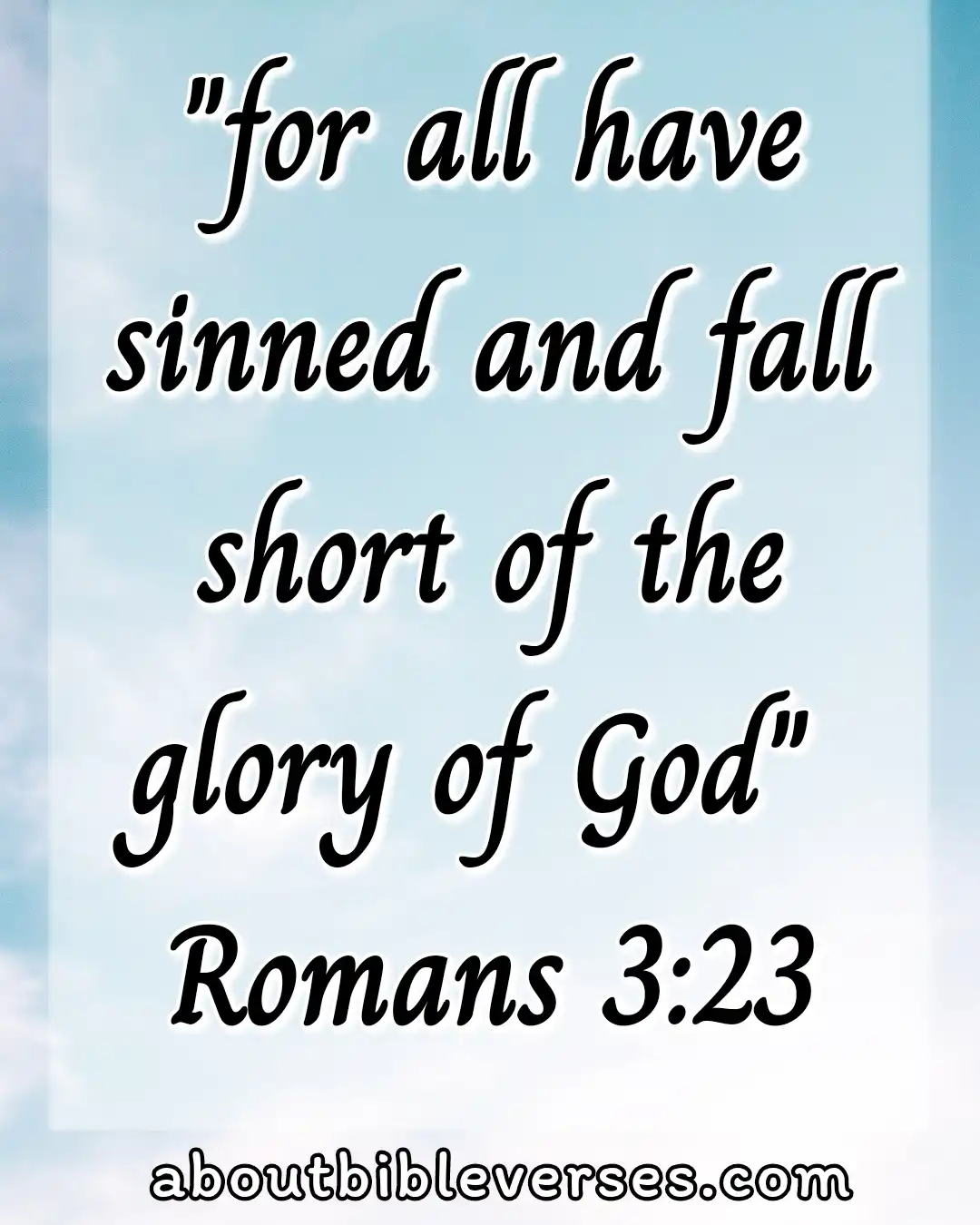 Romans 3:23(KJV)
"For all have sinned, and come short of the glory of God;"
Ezra 3:11(KJV)
"And they sang together by course in praising and giving thanks unto the Lord; because he is good, for his mercy endureth for ever toward Israel And all the people shouted with a great shout, when they praised the Lord, because the foundation of the house of the Lord was laid"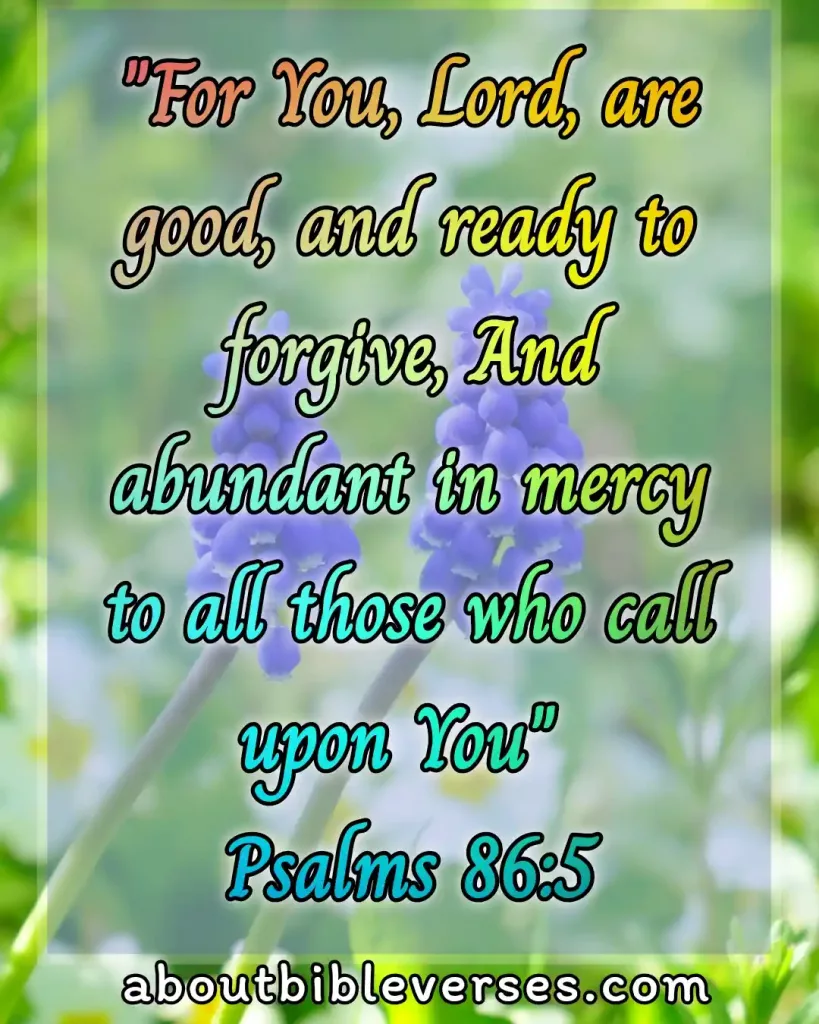 Psalm 86:5(KJV)
"For thou, Lord, art good, and ready to forgive; and plenteous in mercy unto all them that call upon thee"
Psalm 65:11(KJV)
"Thou crownest the year with thy goodness; and thy paths drop fatness"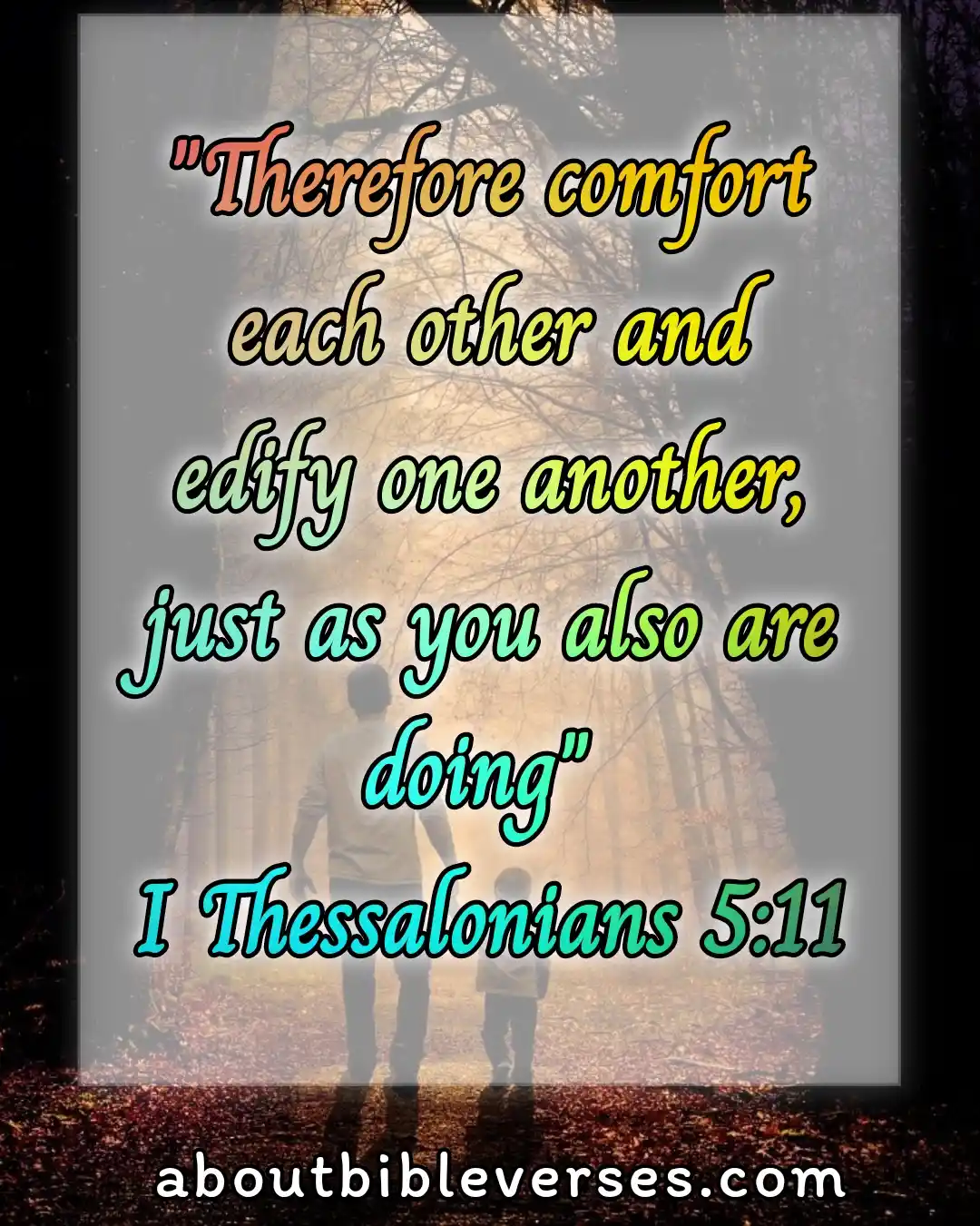 1 Thessalonians 5:11(KJV)
"Wherefore comfort yourselves together, and edify one another, even as also ye do"
1 Peter 3:13(KJV)
"And who is he that will harm you, if ye be followers of that which is good?"
Proverbs 31:26(KJV)
"She openeth her mouth with wisdom; and in her tongue is the law of kindness"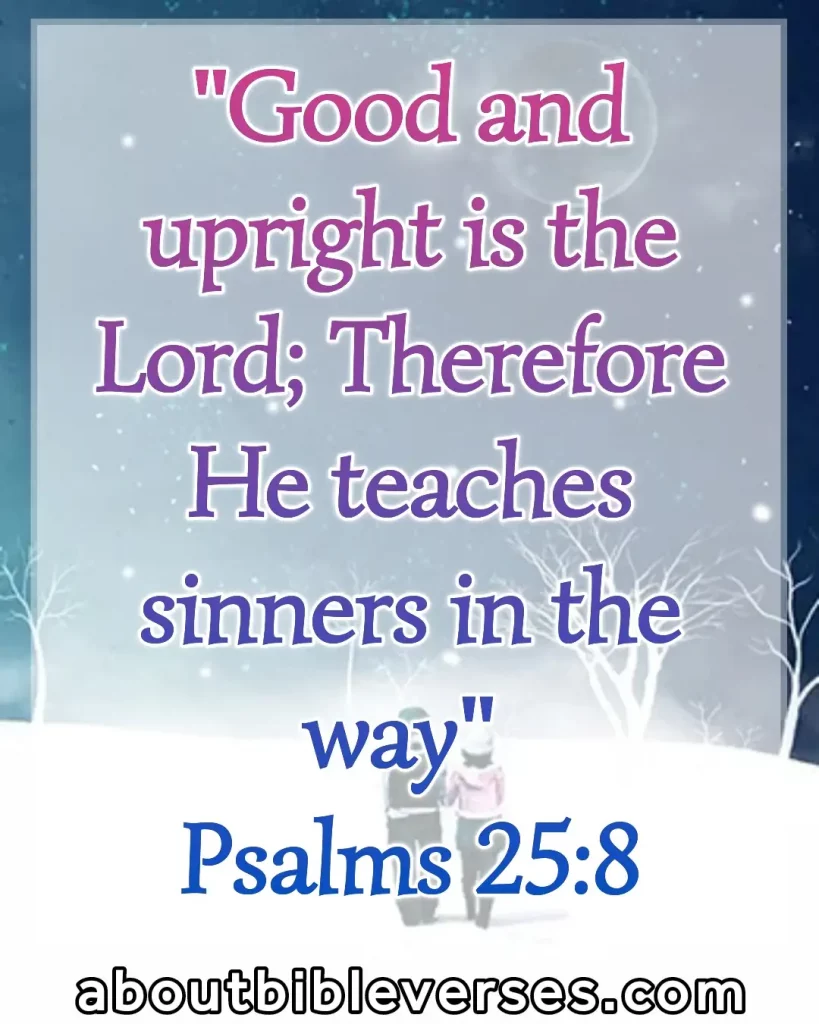 Psalm 25:8(KJV)
"Good and upright is the Lord: therefore will he teach sinners in the way"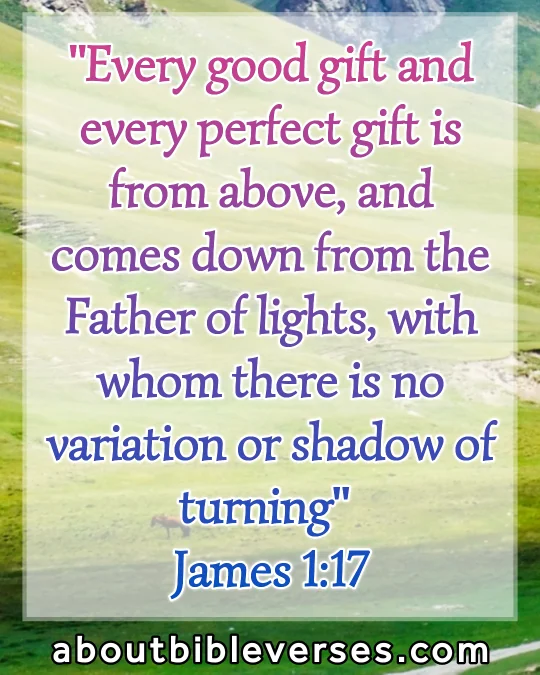 James 1:17(KJV)
"Every good gift and every perfect gift is from above, and cometh down from the Father of lights, with whom is no variableness, neither shadow of turning"
Romans 15:14(KJV)
"And I myself also am persuaded of you, my brethren, that ye also are full of goodness, filled with all knowledge, able also to admonish one another"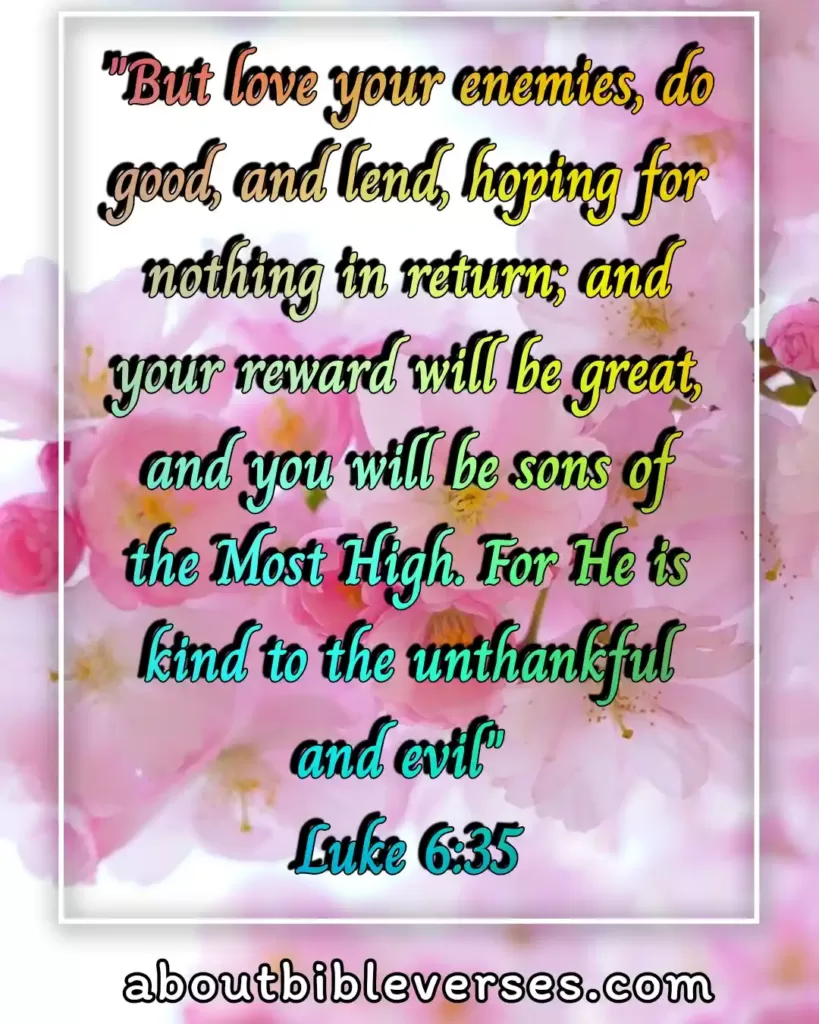 Luke 6:35(KJV)
"But love ye your enemies, and do good, and lend, hoping for nothing again; and your reward shall be great, and ye shall be the children of the Highest: for he is kind unto the unthankful and to the evil"
1 Chronicles 19:2(KJV)
"And David said, I will shew kindness unto Hanun the son of Nahash, because his father shewed kindness to me And David sent messengers to comfort him concerning his father So the servants of David came into the land of the children of Ammon to Hanun, to comfort him"
Psalm 119:68(KJV)
"Thou art good, and doest good; teach me thy statutes"
1 Samuel 20:14(KJV)
"And thou shalt not only while yet I live shew me the kindness of the Lord, that I die not:"
Psalm 145:7(KJV)
"They shall abundantly utter the memory of thy great goodness, and shall sing of thy righteousness"
Psalm 77:11(KJV)
"I will remember the works of the Lord: surely I will remember thy wonders of old"
Psalm 119:66(KJV)
"Teach me good judgment and knowledge: for I have believed thy commandments"
Psalm 145:9(KJV)
"The Lord is good to all: and his tender mercies are over all his works"
1 Corinthians 10:23(KJV)
"All things are lawful for me, but all things are not expedient: all things are lawful for me, but all things edify not"
Psalm 107:1(KJV)
"O give thanks unto the Lord, for he is good: for his mercy endureth for ever"
Psalm 116:12(KJV)
"What shall I render unto the Lord for all his benefits toward me?"
Mark 10:18(KJV)
"And Jesus said unto him, Why callest thou me good? there is none good but one, that is, God"
1 Timothy 4:4(KJV)
"For every creature of God is good, and nothing to be refused, if it be received with thanksgiving:"
Psalm 86:17(KJV)
"Shew me a token for good; that they which hate me may see it, and be ashamed: because thou, Lord, hast holpen me, and comforted me"
Romans 12:15(KJV)
"Rejoice with them that do rejoice, and weep with them that weep"
Matthew 7:16(KJV)
"Ye shall know them by their fruits Do men gather grapes of thorns, or figs of thistles?"
Romans 12:9(KJV)
"Let love be without dissimulation Abhor that which is evil; cleave to that which is good"
Psalm 31:21(KJV)
"Blessed be the Lord: for he hath shewed me his marvellous kindness in a strong city"
Romans 8:28(KJV)
"And we know that all things work together for good to them that love God, to them who are the called according to his purpose"
Acts 20:35(KJV)
"I have shewed you all things, how that so labouring ye ought to support the weak, and to remember the words of the Lord Jesus, how he said, It is more blessed to give than to receive"
Psalm 34:14(KJV)
"Depart from evil, and do good; seek peace, and pursue it"
Romans 8:1(KJV)
"There is therefore now no condemnation to them which are in Christ Jesus, who walk not after the flesh, but after the Spirit"
Romans 12:2(KJV)
"And be not conformed to this world: but be ye transformed by the renewing of your mind, that ye may prove what is that good, and acceptable, and perfect, will of God"
1 Peter 2:3(KJV)
"If so be ye have tasted that the Lord is gracious"
Matthew 19:17(KJV)
"And he said unto him, Why callest thou me good? there is none good but one, that is, God: but if thou wilt enter into life, keep the commandments"
Romans 2:4(KJV)
"Or despisest thou the riches of his goodness and forbearance and longsuffering; not knowing that the goodness of God leadeth thee to repentance?"
Proverbs 11:17(KJV)
"The merciful man doeth good to his own soul: but he that is cruel troubleth his own flesh"
Isaiah 1:17(KJV)
"Learn to do well; seek judgment, relieve the oppressed, judge the fatherless, plead for the widow"
Psalm 107:9(KJV)
"For he satisfieth the longing soul, and filleth the hungry soul with goodness"
Psalm 84:11(KJV)
"For the Lord God is a sun and shield: the Lord will give grace and glory: no good thing will he withhold from them that walk uprightly"
Matthew 7:11(KJV)
"If ye then, being evil, know how to give good gifts unto your children, how much more shall your Father which is in heaven give good things to them that ask him?"
Proverbs 19:17(KJV)
"He that hath pity upon the poor lendeth unto the Lord; and that which he hath given will he pay him again"
Psalm 119:68(KJV)
"Thou art good, and doest good; teach me thy statutes"
Psalm 119:66(KJV)
"Teach me good judgment and knowledge: for I have believed thy commandments"
1 Corinthians 15:33(KJV)
"Be not deceived: evil communications corrupt good manners"
1 Peter 3:13(KJV)
"And who is he that will harm you, if ye be followers of that which is good?"
Romans 12:15(KJV)
"Rejoice with them that do rejoice, and weep with them that weep"
Acts 28:2(KJV)
"And the barbarous people shewed us no little kindness: for they kindled a fire, and received us every one, because of the present rain, and because of the cold"
Psalm 37:3(KJV)
"Trust in the Lord, and do good; so shalt thou dwell in the land, and verily thou shalt be fed"
Proverbs 3:27(KJV)
"Withhold not good from them to whom it is due, when it is in the power of thine hand to do it"