Hello dear friends, welcome to our site in the name of Jesus Christ. Today we will look at the Bible Scriptures About God Never Said Life Would Be Easy. If you like today's post then definitely comment and share.
The Bible teaches us that life, by its very nature, will not always be an easy journey. Although our existence contains immense joy, love and goodness, it is also filled with trials and tribulations. It is in these challenges that our strength and faith are tested. Remember, the God who is with us during the storm is the same God who has the power to calm the storm.
God, in His infinite love, has not promised us an easy life, rather He has assured us that He will be with us every step of the way. Picture this: A potter is making a beautiful pot out of clay. We are the soil, and the potter is God. Clay withstands pressure and heat, it takes a beautiful shape. Likewise, the hardships of our lives shape us, refining our spirit and character.
The Bible uses the metaphor of refining gold to illustrate the process of growth through adversity. As gold is tested and refined by fire, so we are prepared by the struggles we face. The heat of life's difficulties does not come to destroy us but to refine and perfect us.
In difficult times, God's comforting presence is like a guiding light in a dark night, leading us to the dawn of hope. When we stumble in life, He extends His hand to help us up.
We must trust him, because he guides us through the maze of life, always pointing to hope and love. Now let's look at God's hopeful Bible words that encourage us in the most difficult life.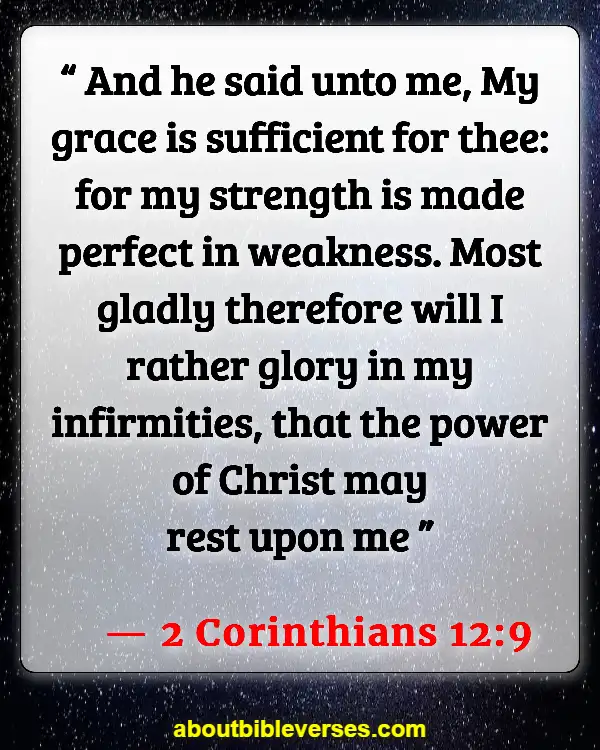 2 Corinthians 12:9
"And he said unto me, My grace is sufficient for thee: for my strength is made perfect in weakness. Most gladly therefore will I rather glory in my infirmities, that the power of Christ may rest upon me"
Romans 5:3-5
"And not only so, but we glory in tribulations also: knowing that tribulation worketh patience; And patience, experience; and experience, hope: And hope maketh not ashamed; because the love of God is shed abroad in our hearts by the Holy Ghost which is given unto us"
James 1:2-4
"My brethren, count it all joy when ye fall into divers temptations; Knowing this, that the trying of your faith worketh patience. But let patience have her perfect work, that ye may be perfect and entire, wanting nothing"
Romans 8:18
"For I reckon that the sufferings of this present time are not worthy to be compared with the glory which shall be revealed in us"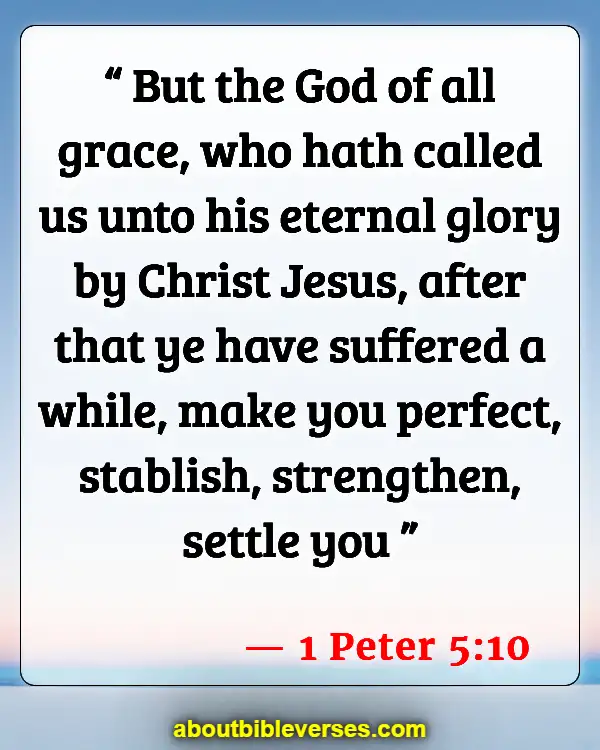 1 Peter 5:10
"But the God of all grace, who hath called us unto his eternal glory by Christ Jesus, after that ye have suffered a while, make you perfect, stablish, strengthen, settle you"
Isaiah 43:2
"When thou passest through the waters, I will be with thee; and through the rivers, they shall not overflow thee: when thou walkest through the fire, thou shalt not be burned; neither shall the flame kindle upon thee"
John 16:33
"These things I have spoken unto you, that in me ye might have peace. In the world ye shall have tribulation: but be of good cheer; I have overcome the world"
2 Corinthians 4:8-9
"We are troubled on every side, yet not distressed; we are perplexed, but not in despair; Persecuted, but not forsaken; cast down, but not destroyed"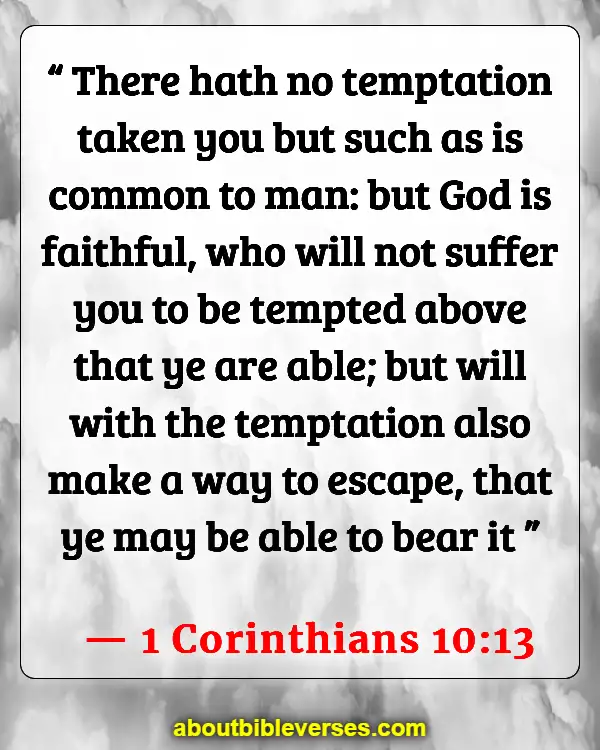 1 Corinthians 10:13
"There hath no temptation taken you but such as is common to man: but God is faithful, who will not suffer you to be tempted above that ye are able; but will with the temptation also make a way to escape, that ye may be able to bear it"
1 Peter 4:12-13
"Beloved, think it not strange concerning the fiery trial which is to try you, as though some strange thing happened unto you: But rejoice, inasmuch as ye are partakers of Christ's sufferings; that, when his glory shall be revealed, ye may be glad also with exceeding joy"
2 Corinthians 1:3-4
"Blessed be God, even the Father of our Lord Jesus Christ, the Father of mercies, and the God of all comfort; Who comforteth us in all our tribulation, that we may be able to comfort them which are in any trouble, by the comfort wherewith we ourselves are comforted of God"
Romans 8:28
"And we know that all things work together for good to them that love God, to them who are the called according to his purpose"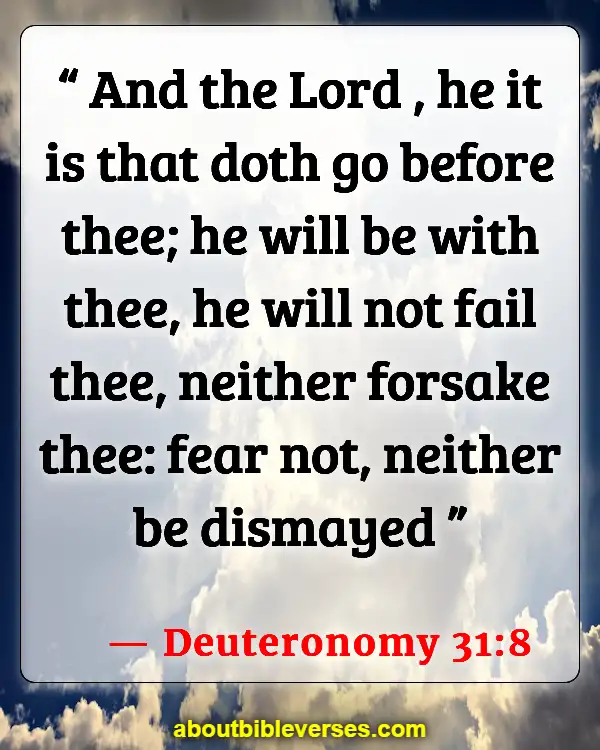 Deuteronomy 31:8
"And the Lord , he it is that doth go before thee; he will be with thee, he will not fail thee, neither forsake thee: fear not, neither be dismayed"
Isaiah 41:10
"Fear thou not; for I am with thee: be not dismayed; for I am thy God: I will strengthen thee; yea, I will help thee; yea, I will uphold thee with the right hand of my righteousness"
Matthew 28:20
"Teaching them to observe all things whatsoever I have commanded you: and, lo, I am with you always, even unto the end of the world. Amen"
Jeremiah 29:11
"For I know the thoughts that I think toward you, saith the Lord , thoughts of peace, and not of evil, to give you an expected end"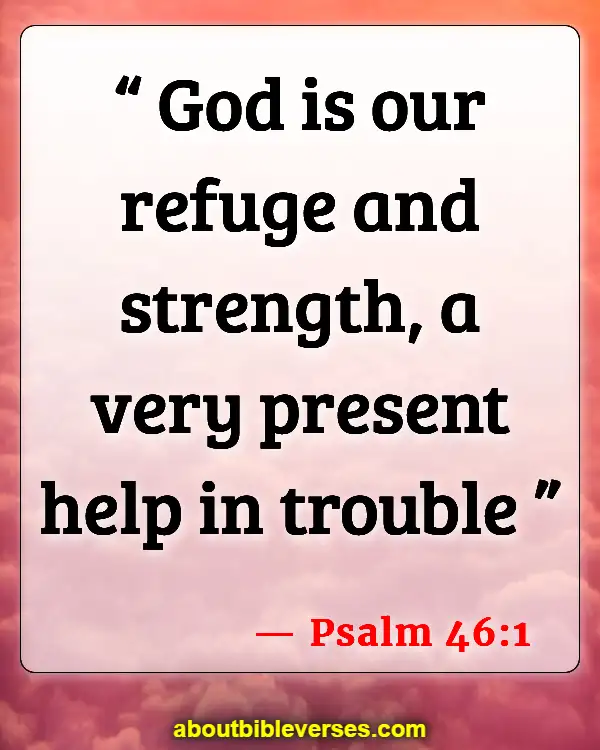 Psalm 46:1
"God is our refuge and strength, a very present help in trouble"
Psalm 23:4
"Yea, though I walk through the valley of the shadow of death, I will fear no evil: for thou art with me; thy rod and thy staff they comfort me"
Philippians 4:13
"I can do all things through Christ which strengtheneth me"
Philippians 4:6-7
"Be careful for nothing; but in every thing by prayer and supplication with thanksgiving let your requests be made known unto God. And the peace of God, which passeth all understanding, shall keep your hearts and minds through Christ Jesus"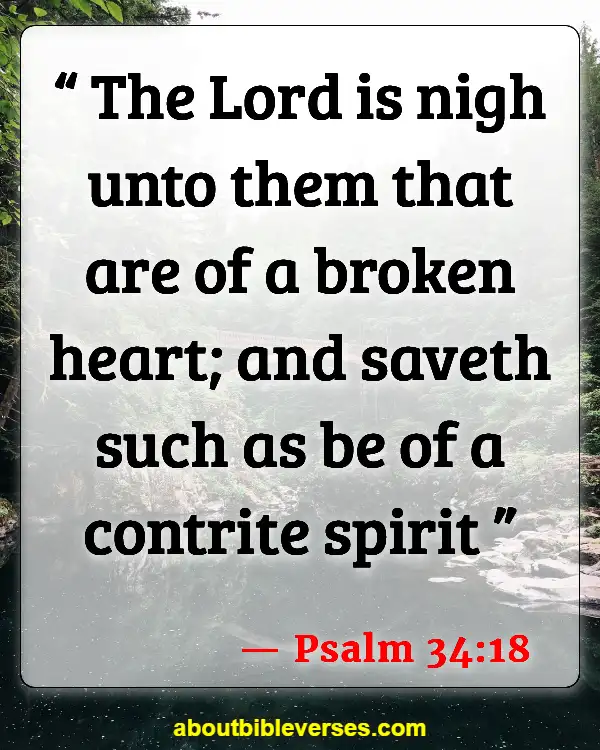 Psalm 34:18
"The Lord is nigh unto them that are of a broken heart; and saveth such as be of a contrite spirit"
Isaiah 40:31
"But they that wait upon the Lord shall renew their strength; they shall mount up with wings as eagles; they shall run, and not be weary; and they shall walk, and not faint"
Proverbs 3:5-6
"Trust in the Lord with all thine heart; and lean not unto thine own understanding. In all thy ways acknowledge him, and he shall direct thy paths"
Psalm 55:22
"Cast thy burden upon the Lord , and he shall sustain thee: he shall never suffer the righteous to be moved"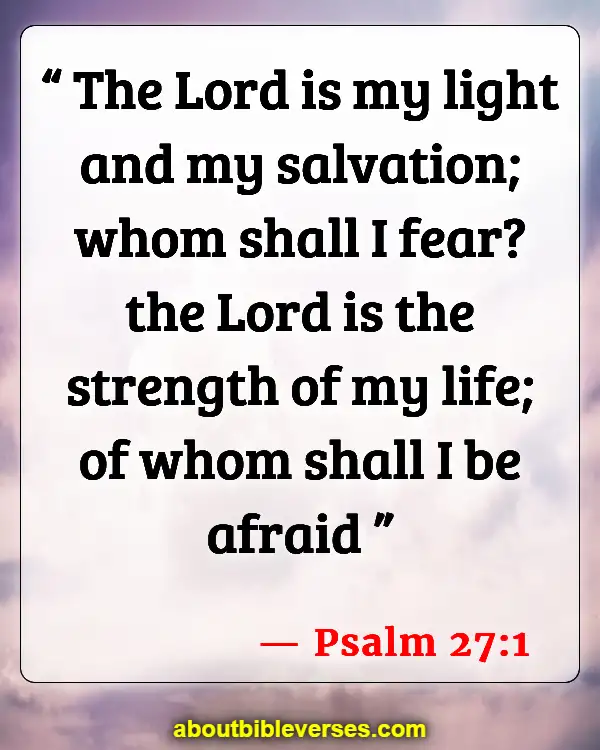 Psalm 27:1
"The Lord is my light and my salvation; whom shall I fear? the Lord is the strength of my life; of whom shall I be afraid?"
1 John 4:18
"There is no fear in love; but perfect love casteth out fear: because fear hath torment. He that feareth is not made perfect in love"
Joshua 1:9
"Have not I commanded thee? Be strong and of a good courage; be not afraid, neither be thou dismayed: for the Lord thy God is with thee whithersoever thou goest"
Psalm 28:7
"The Lord is my strength and my shield; my heart trusted in him, and I am helped: therefore my heart greatly rejoiceth; and with my song will I praise him"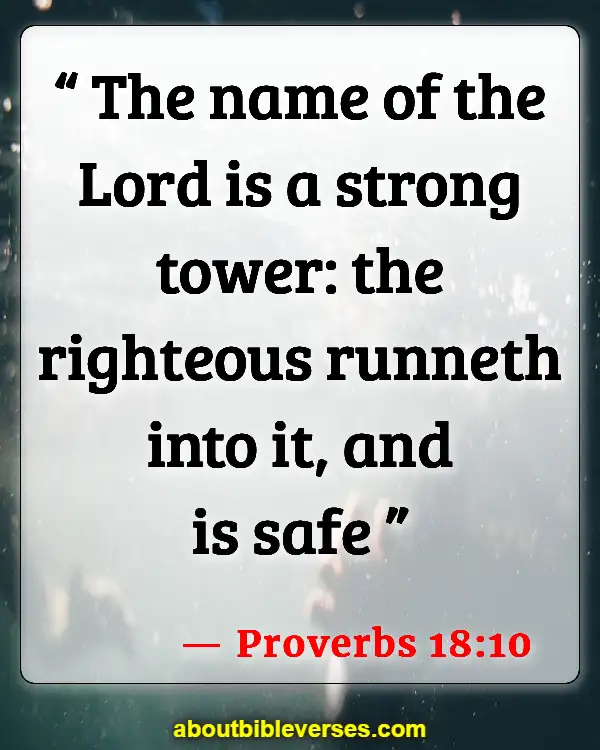 Proverbs 18:10
"The name of the Lord is a strong tower: the righteous runneth into it, and is safe"
Psalm 91:2
"I will say of the Lord , He is my refuge and my fortress: my God; in him will I trust"
Psalm 18:2
"The Lord is my rock, and my fortress, and my deliverer; my God, my strength, in whom I will trust; my buckler, and the horn of my salvation, and my high tower"
Ephesians 6:10
"Finally, my brethren, be strong in the Lord, and in the power of his might"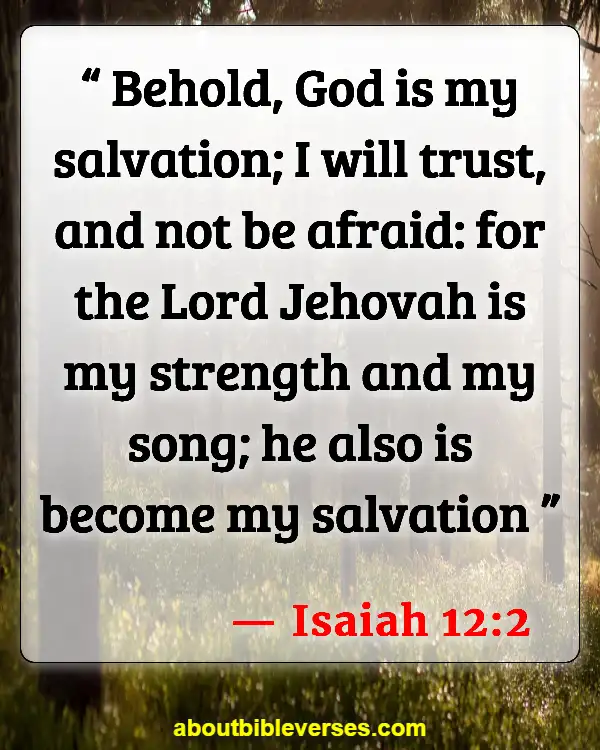 Isaiah 12:2
"Behold, God is my salvation; I will trust, and not be afraid: for the Lord Jehovah is my strength and my song; he also is become my salvation"
Psalm 145:18-19
"The Lord is nigh unto all them that call upon him, to all that call upon him in truth. He will fulfil the desire of them that fear him: he also will hear their cry, and will save them"
Nahum 1:7
"The Lord is good, a strong hold in the day of trouble; and he knoweth them that trust in him"
Isaiah 30:15
"For thus saith the Lord God , the Holy One of Israel; In returning and rest shall ye be saved; in quietness and in confidence shall be your strength: and ye would not"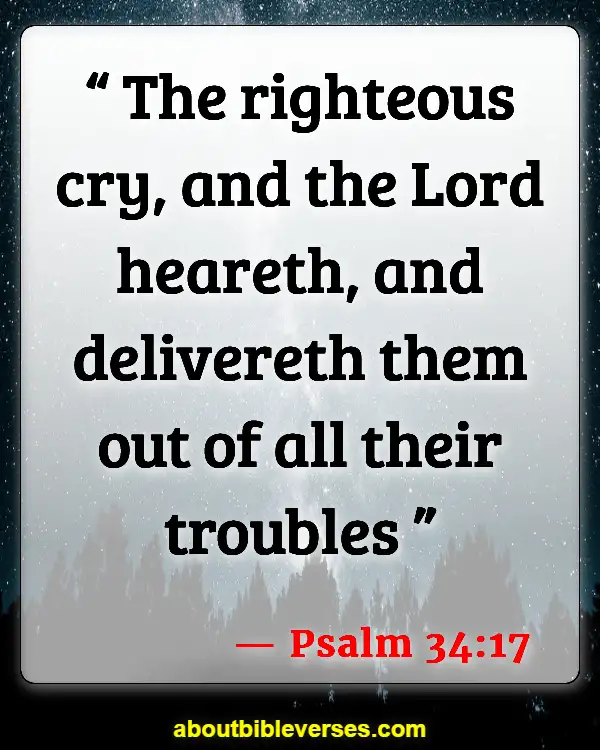 Psalm 34:17
"The righteous cry, and the Lord heareth, and delivereth them out of all their troubles"
Isaiah 54:17
"No weapon that is formed against thee shall prosper; and every tongue that shall rise against thee in judgment thou shalt condemn. This is the heritage of the servants of the Lord , and their righteousness is of me, saith the Lord"
Psalm 91:4
"He shall cover thee with his feathers, and under his wings shalt thou trust: his truth shall be thy shield and buckler"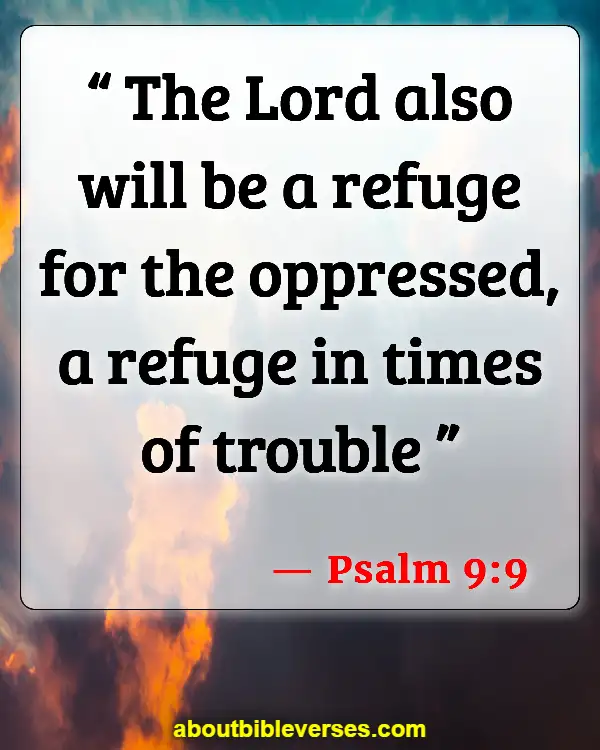 Psalm 9:9
"The Lord also will be a refuge for the oppressed, a refuge in times of trouble"