In the Bible, we find comfort and guidance when it comes to the funeral of a godly woman. It teaches us both practical and spiritual aspects that can help us during this difficult time.
Firstly, it reminds us that God is always near to those who mourn. He sees our sorrow and offers His comforting presence. It is essential to lean on Him during this time, seeking His peace and strength.
The Bible encourages us to celebrate the life of a godly woman, remembering her faithfulness and the impact she made in the lives of others. We can share stories and memories that reflect her love, kindness, and devotion to God and others.
In the midst of our grief, the Scriptures remind us of the hope we have in Christ. We can find solace in the promise of eternal life. Just as Jesus conquered death, we can trust that our loved one who believed in Him is now in His presence, free from pain and suffering.
It is also important to support one another during this time. The Bible teaches us to bear each other's burdens and offer comfort to those who mourn. We can come together as a community, providing a loving and supportive environment for the family and friends of the departed.
As we lay a godly woman to rest, we are reminded of the brevity of life and the importance of living a life that honors God. It encourages us to examine our own lives, ensuring that we are walking in righteousness and investing in the things that truly matter.
May we find strength, comfort, and hope in the teachings of the Bible as we find the funeral of a godly woman, knowing that God is with us every step of the way.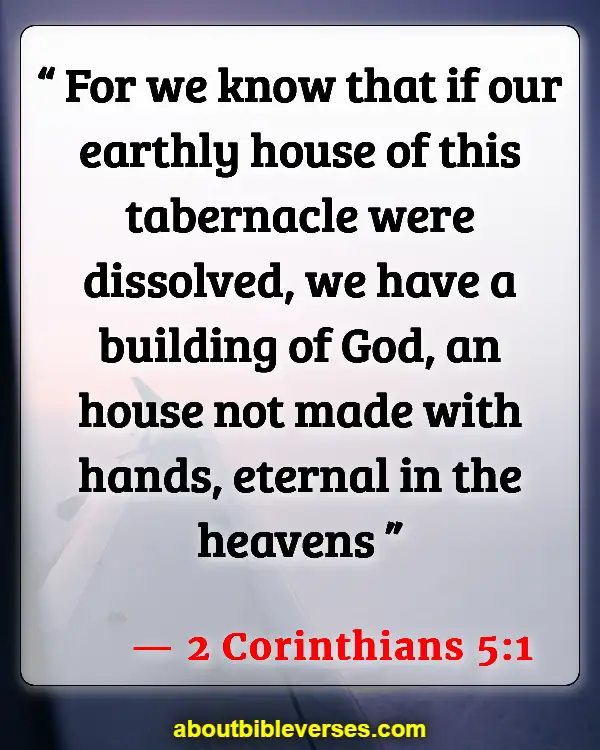 2 Corinthians 5:1
"For we know that if our earthly house of this tabernacle were dissolved, we have a building of God, an house not made with hands, eternal in the heavens"
2 Timothy 4:7-8
"I have fought a good fight, I have finished my course, I have kept the faith: Henceforth there is laid up for me a crown of righteousness, which the Lord, the righteous judge, shall give me at that day: and not to me only, but unto all them also that love his appearing"
Revelation 14:13
"And I heard a voice from heaven saying unto me, Write, Blessed are the dead which die in the Lord from henceforth: Yea, saith the Spirit, that they may rest from their labours; and their works do follow them"
Ecclesiastes 7:1
"A good name is better than precious ointment; and the day of death than the day of one's birth"
1 Thessalonians 4:13-14
"But I would not have you to be ignorant, brethren, concerning them which are asleep, that ye sorrow not, even as others which have no hope. For if we believe that Jesus died and rose again, even so them also which sleep in Jesus will God bring with him"
Matthew 5:8
"Blessed are the pure in heart: for they shall see God"
Isaiah 57:1-2
"The righteous perisheth, and no man layeth it to heart: and merciful men are taken away, none considering that the righteous is taken away from the evil to come. He shall enter into peace: they shall rest in their beds, each one walking in his uprightness"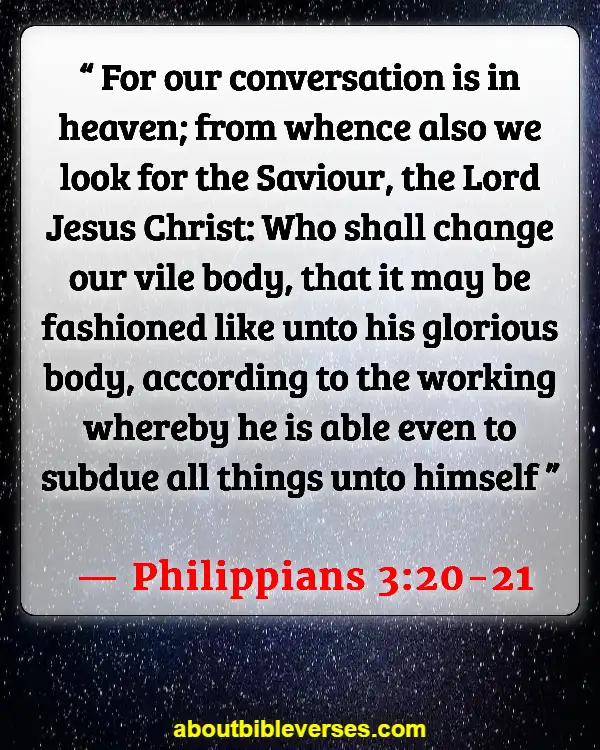 Philippians 3:20-21
"For our conversation is in heaven; from whence also we look for the Saviour, the Lord Jesus Christ: Who shall change our vile body, that it may be fashioned like unto his glorious body, according to the working whereby he is able even to subdue all things unto himself"
John 11:25-26
"Jesus said unto her, I am the resurrection, and the life: he that believeth in me, though he were dead, yet shall he live: And whosoever liveth and believeth in me shall never die. Believest thou this?"
1 Corinthians 15:51-52
"Behold, I shew you a mystery; We shall not all sleep, but we shall all be changed, In a moment, in the twinkling of an eye, at the last trump: for the trumpet shall sound, and the dead shall be raised incorruptible, and we shall be changed"
Romans 14:8
"For whether we live, we live unto the Lord; and whether we die, we die unto the Lord: whether we live therefore, or die, we are the Lord's"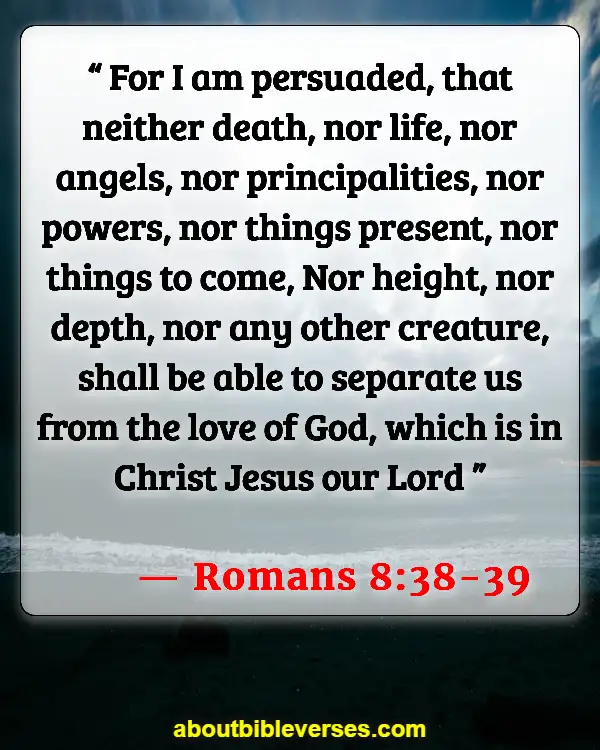 Romans 8:38-39
"For I am persuaded, that neither death, nor life, nor angels, nor principalities, nor powers, nor things present, nor things to come, Nor height, nor depth, nor any other creature, shall be able to separate us from the love of God, which is in Christ Jesus our Lord"
Psalm 48:14
"For this God is our God for ever and ever: he will be our guide even unto death"
Isaiah 41:10
"Fear thou not; for I am with thee: be not dismayed; for I am thy God: I will strengthen thee; yea, I will help thee; yea, I will uphold thee with the right hand of my righteousness"
1 Corinthians 15:54-55
"So when this corruptible shall have put on incorruption, and this mortal shall have put on immortality, then shall be brought to pass the saying that is written, Death is swallowed up in victory. O death, where is thy sting? O grave, where is thy victory?"
Matthew 11:28-30
"Come unto me, all ye that labour and are heavy laden, and I will give you rest. Take my yoke upon you, and learn of me; for I am meek and lowly in heart: and ye shall find rest unto your souls. For my yoke is easy, and my burden is light"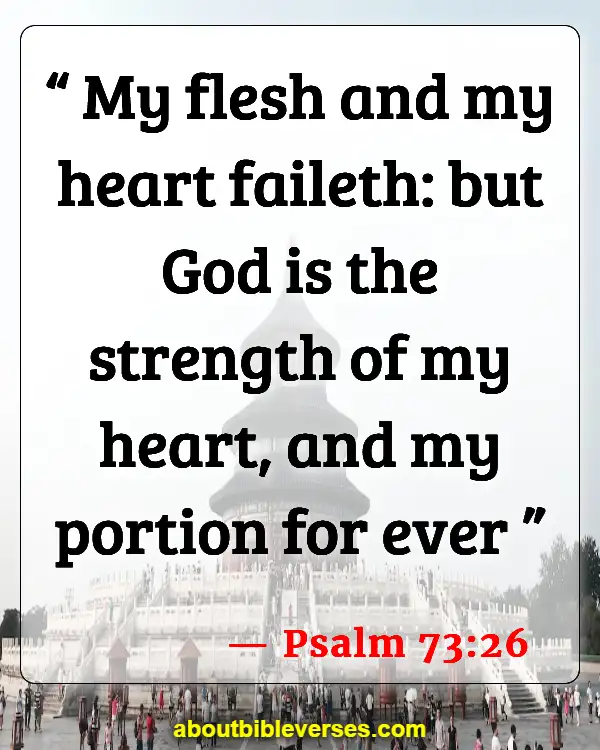 Psalm 73:26
"My flesh and my heart faileth: but God is the strength of my heart, and my portion for ever"
Revelation 21:4
"And God shall wipe away all tears from their eyes; and there shall be no more death, neither sorrow, nor crying, neither shall there be any more pain: for the former things are passed away"
John 3:16
"For God so loved the world, that he gave his only begotten Son, that whosoever believeth in him should not perish, but have everlasting life"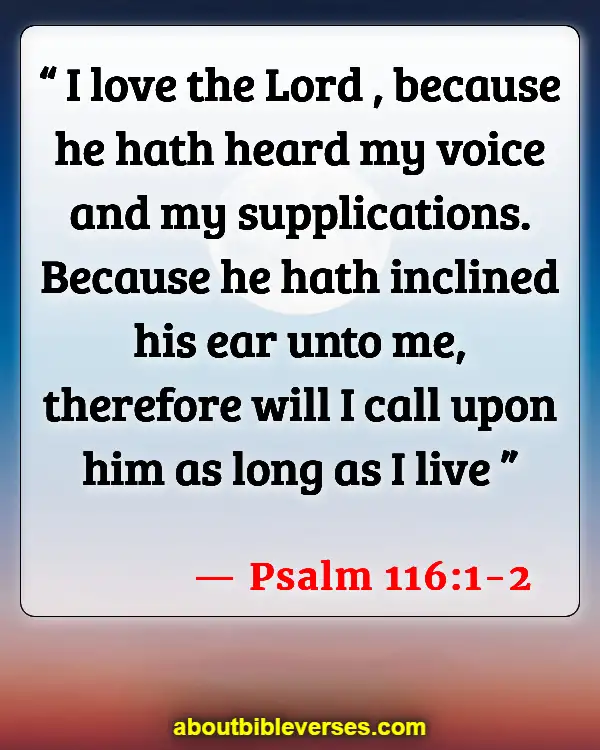 Psalm 116:1-2
"I love the Lord , because he hath heard my voice and my supplications. Because he hath inclined his ear unto me, therefore will I call upon him as long as I live"
1 Peter 1:3-4
"Blessed be the God and Father of our Lord Jesus Christ, which according to his abundant mercy hath begotten us again unto a lively hope by the resurrection of Jesus Christ from the dead, To an inheritance incorruptible, and undefiled, and that fadeth not away, reserved in heaven for you"
Psalm 90:12
"So teach us to number our days, that we may apply our hearts unto wisdom"
2 Corinthians 4:17
"For our light affliction, which is but for a moment, worketh for us a far more exceeding and eternal weight of glory"
Matthew 25:23
"His lord said unto him, Well done, good and faithful servant; thou hast been faithful over a few things, I will make thee ruler over many things: enter thou into the joy of thy lord"
Romans 6:23
"For the wages of sin is death; but the gift of God is eternal life through Jesus Christ our Lord"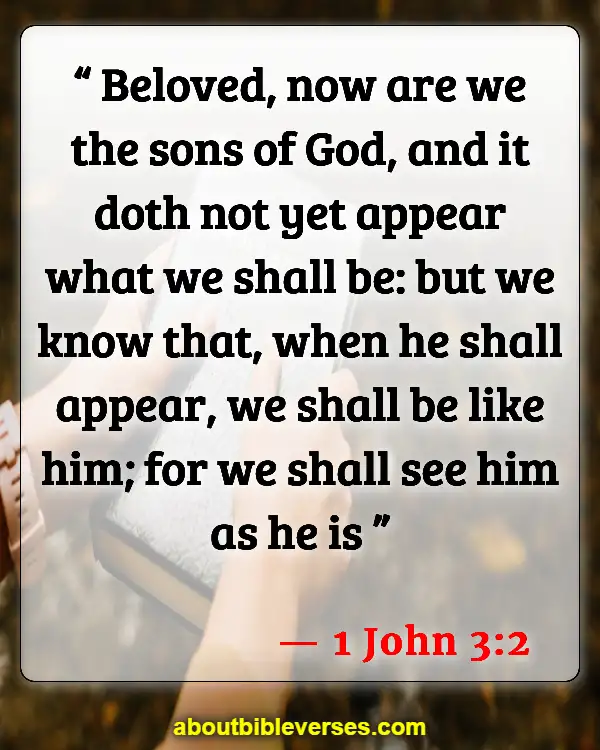 1 John 3:2
"Beloved, now are we the sons of God, and it doth not yet appear what we shall be: but we know that, when he shall appear, we shall be like him; for we shall see him as he is"