Hello dear friends, welcome to our site in the name of Jesus Christ. Today we will look at the Bible scriptures about being calm in anxiety in KJV. If you like today's post, please comment and share.
The Bible provides several teachings and instructions for alleviating anxiety, including trusting in God's provision and guidance, by following these teachings, individuals can find peace and comfort in their worries and anxieties.
Anxiety is a normal human emotion that can be triggered by a variety of factors, including stress, fear, uncertainty, and doubt. The Bible offers several teachings and instructions that will help individuals calm their worries and find peace in their worries.
One of the most common biblical teachings for calming anxiety is trusting God's guidance. Surrendering one's worries to God and trusting in His sovereignty and goodness. Another key biblical teaching for calming anxiety is to focus on the present moment and not worry about the future. Because God is our Shepherd, who guides and comforts us through life's challenges.
Friends, let's come to God's Word, which in moments of anxiety, encourages us to trust in His love, trust in His plan and find peace in our faith.
Hebrews 13:6
"So that we may boldly say, The Lord is my helper, and I will not fear what man shall do unto me"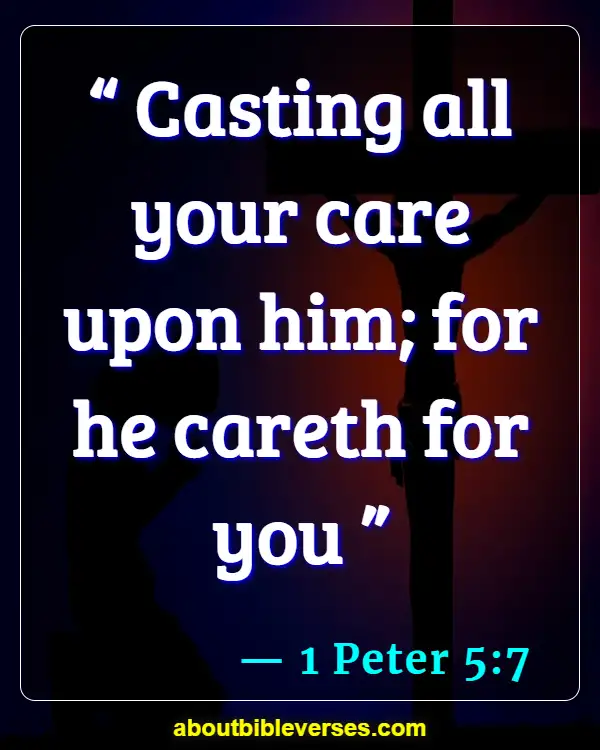 1 Peter 5:7
"Casting all your care upon him; for he careth for you"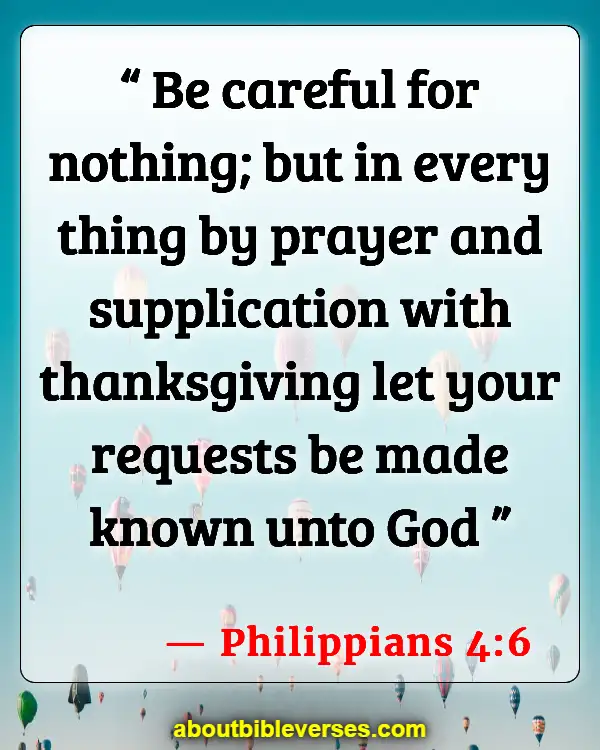 Philippians 4:6
"Be careful for nothing; but in every thing by prayer and supplication with thanksgiving let your requests be made known unto God"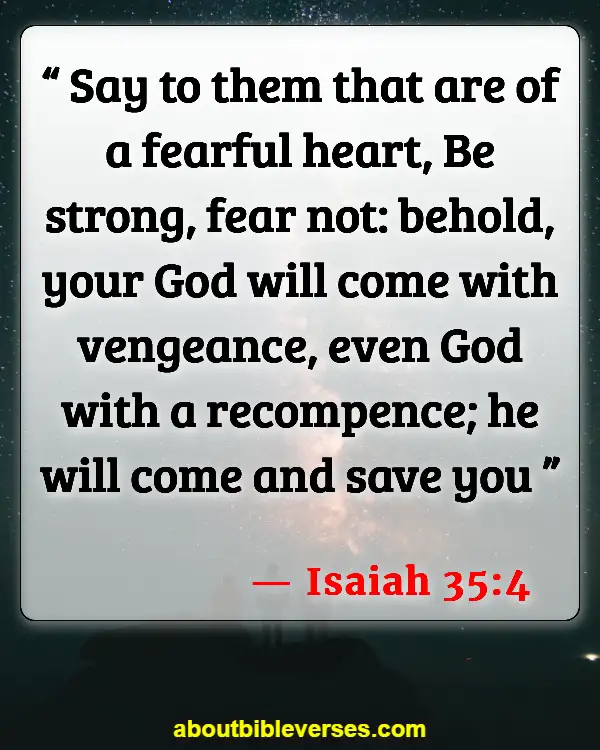 Isaiah 35:4
"Say to them that are of a fearful heart, Be strong, fear not: behold, your God will come with vengeance, even God with a recompence; he will come and save you"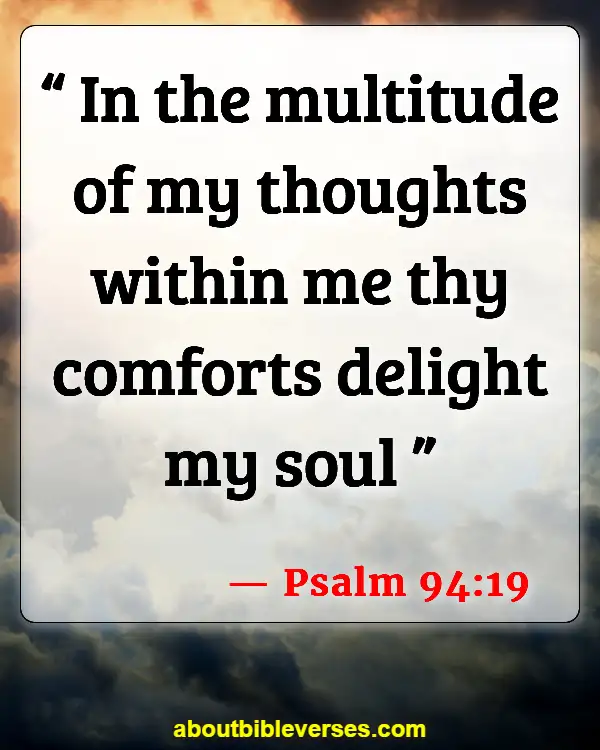 Psalm 94:19
"In the multitude of my thoughts within me thy comforts delight my soul"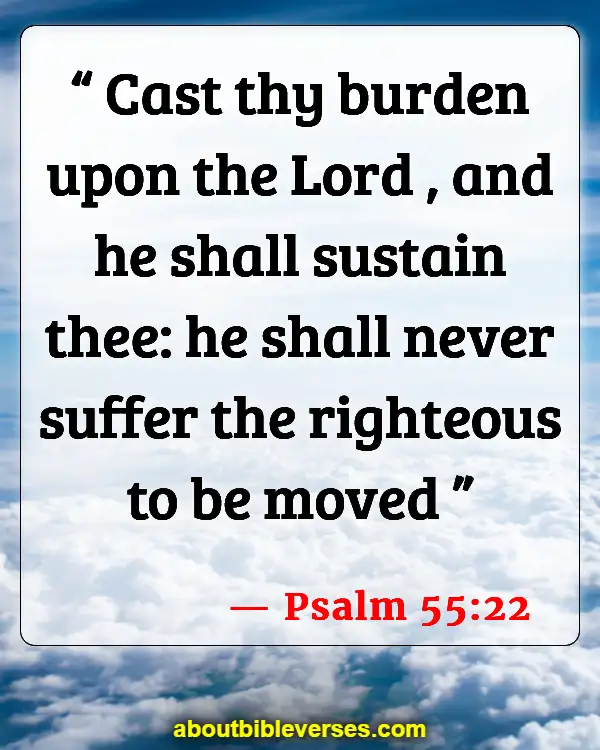 Psalm 55:22
"Cast thy burden upon the Lord , and he shall sustain thee: he shall never suffer the righteous to be moved"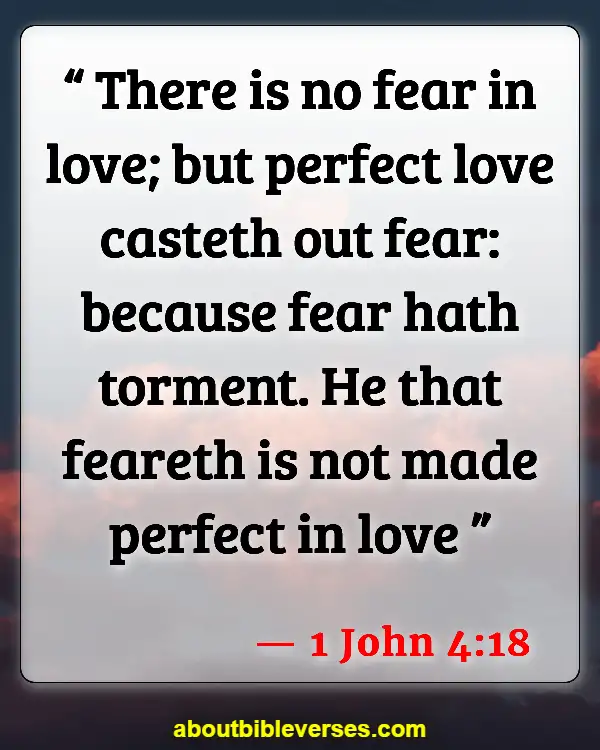 1 John 4:18
"There is no fear in love; but perfect love casteth out fear: because fear hath torment. He that feareth is not made perfect in love"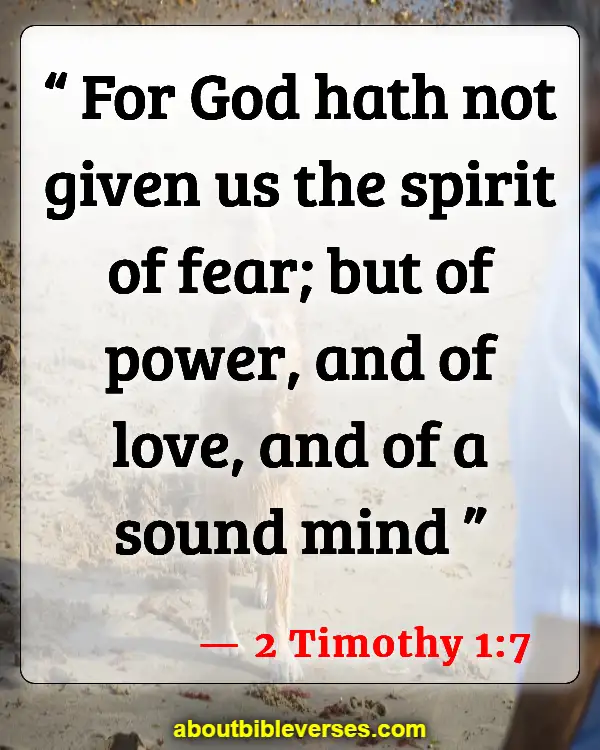 2 Timothy 1:7
"For God hath not given us the spirit of fear; but of power, and of love, and of a sound mind"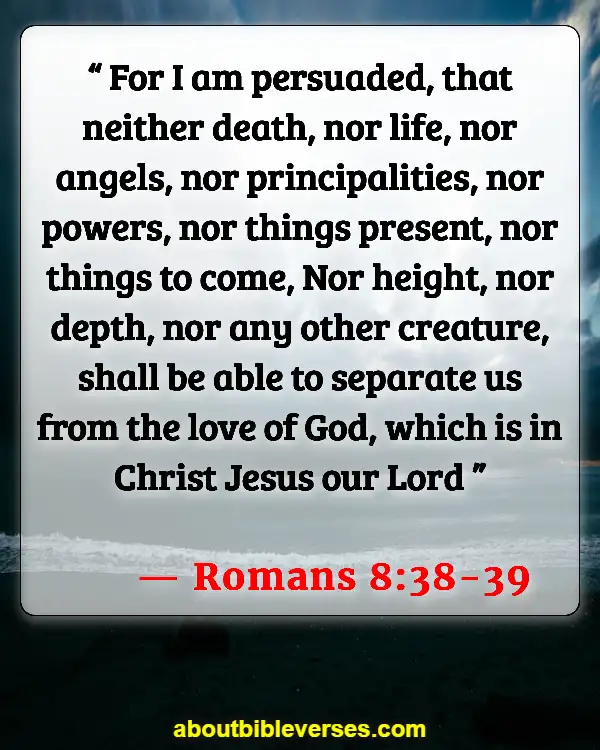 Romans 8:38-39
"For I am persuaded, that neither death, nor life, nor angels, nor principalities, nor powers, nor things present, nor things to come, Nor height, nor depth, nor any other creature, shall be able to separate us from the love of God, which is in Christ Jesus our Lord"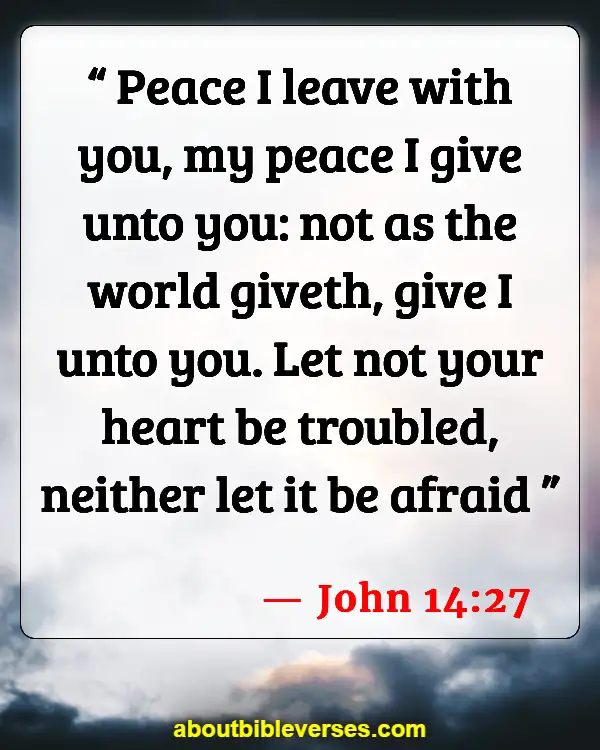 John 14:27
"Peace I leave with you, my peace I give unto you: not as the world giveth, give I unto you. Let not your heart be troubled, neither let it be afraid"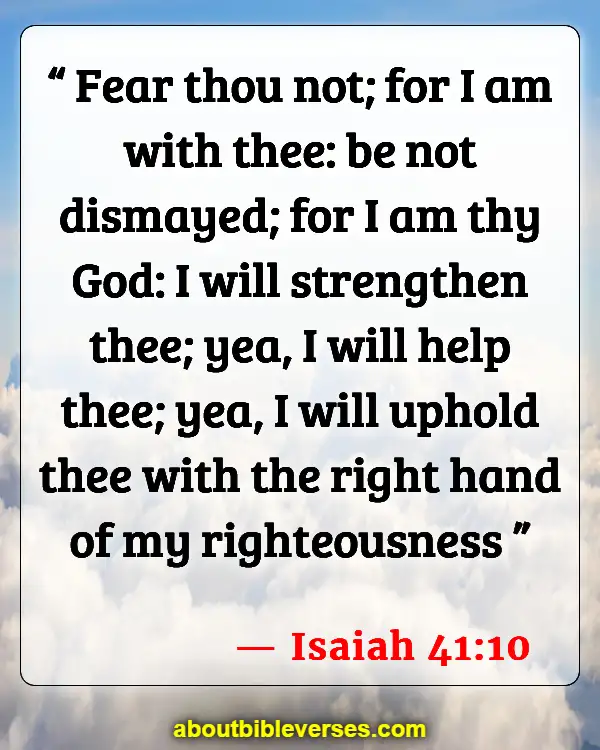 Isaiah 41:10
"Fear thou not; for I am with thee: be not dismayed; for I am thy God: I will strengthen thee; yea, I will help thee; yea, I will uphold thee with the right hand of my righteousness"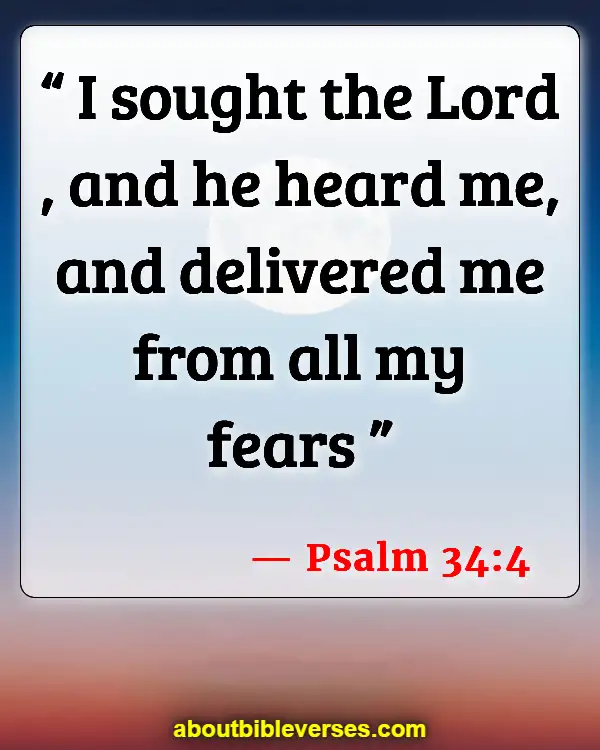 Psalm 34:4
"I sought the Lord , and he heard me, and delivered me from all my fears"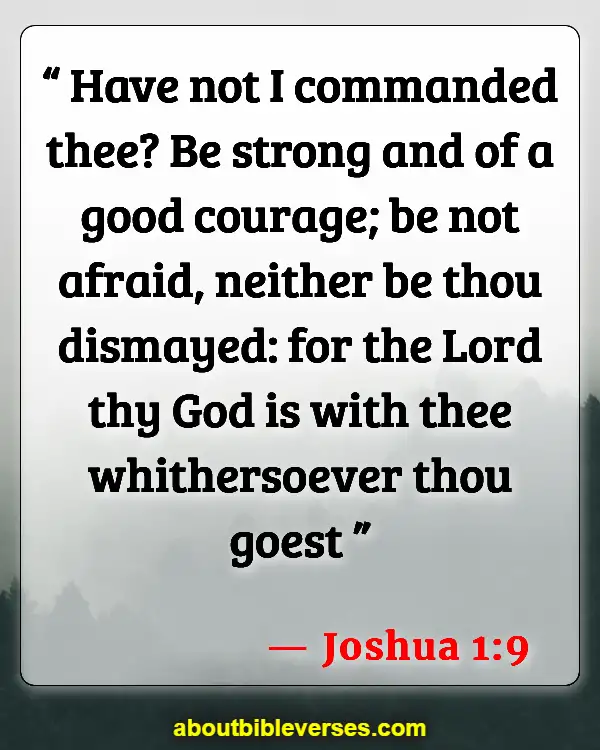 Joshua 1:9
"Have not I commanded thee? Be strong and of a good courage; be not afraid, neither be thou dismayed: for the Lord thy God is with thee whithersoever thou goest"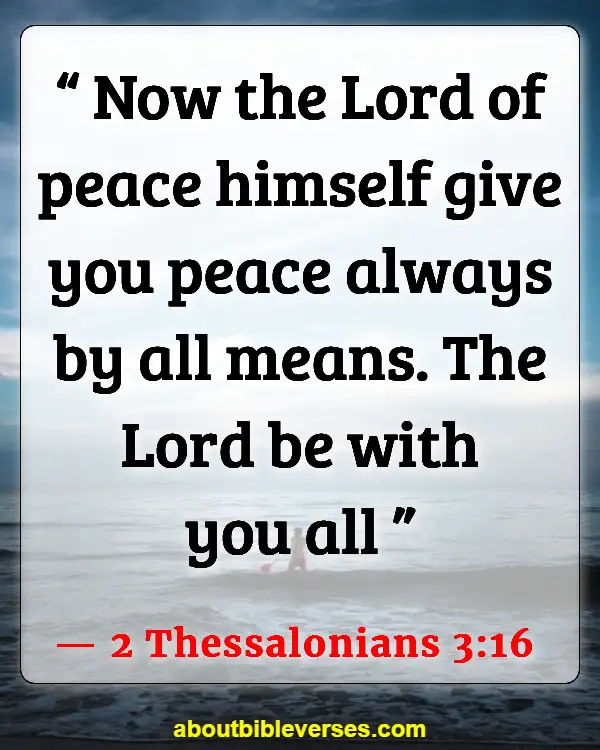 2 Thessalonians 3:16
"Now the Lord of peace himself give you peace always by all means. The Lord be with you all"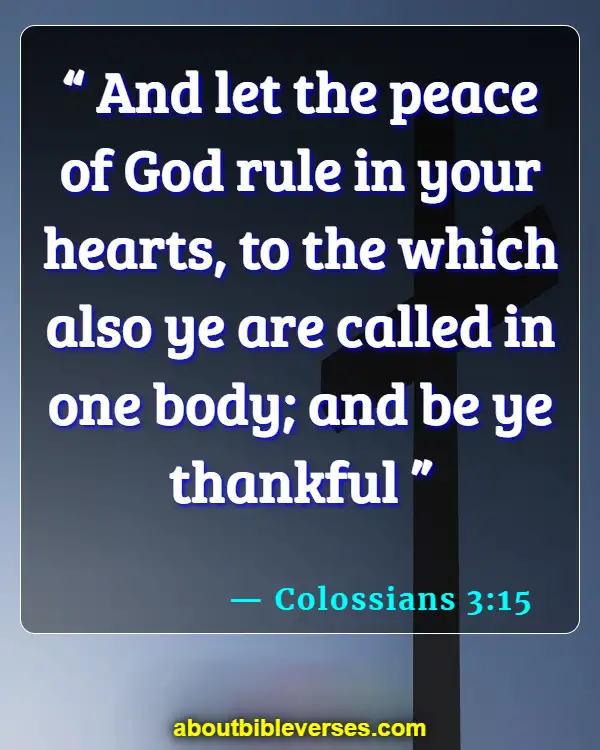 Colossians 3:15
"And let the peace of God rule in your hearts, to the which also ye are called in one body; and be ye thankful"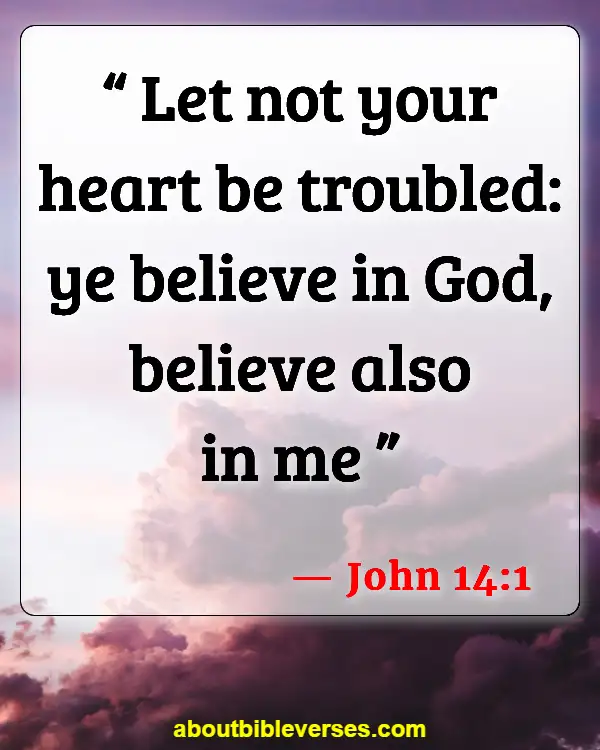 John 14:1
"Let not your heart be troubled: ye believe in God, believe also in me"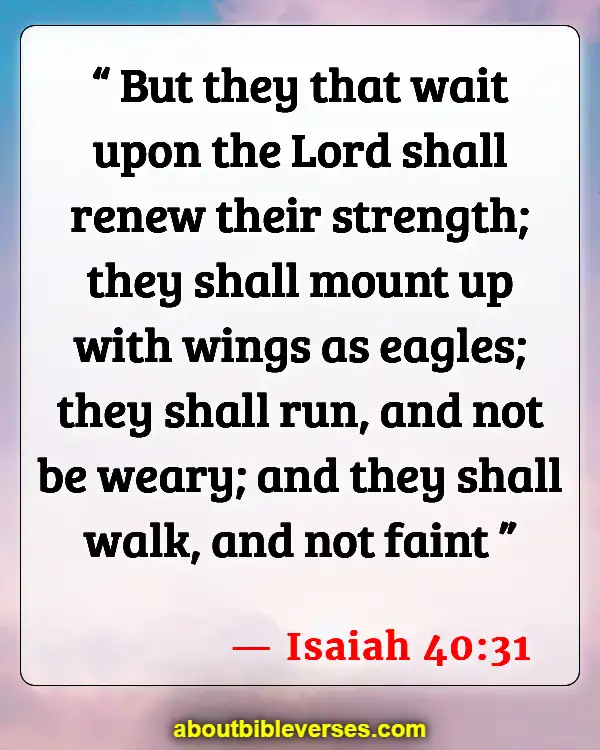 Isaiah 40:31
"But they that wait upon the Lord shall renew their strength; they shall mount up with wings as eagles; they shall run, and not be weary; and they shall walk, and not faint"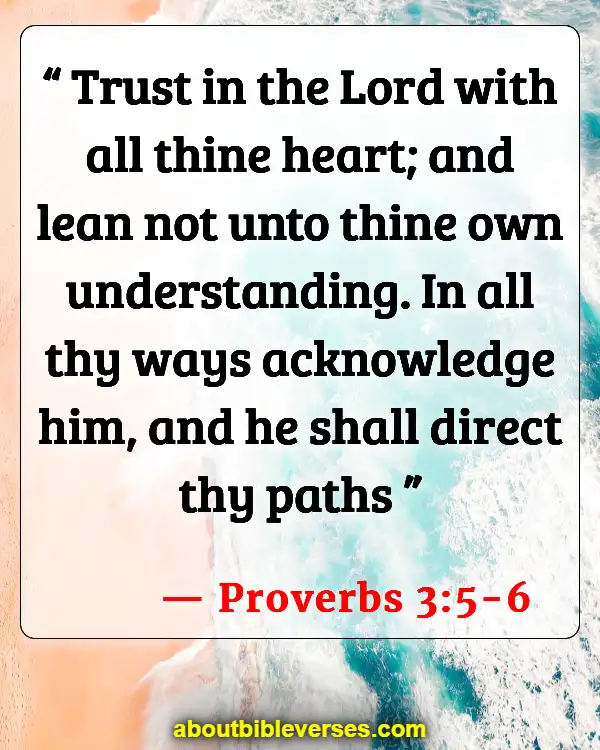 Proverbs 3:5-6
"Trust in the Lord with all thine heart; and lean not unto thine own understanding. In all thy ways acknowledge him, and he shall direct thy paths"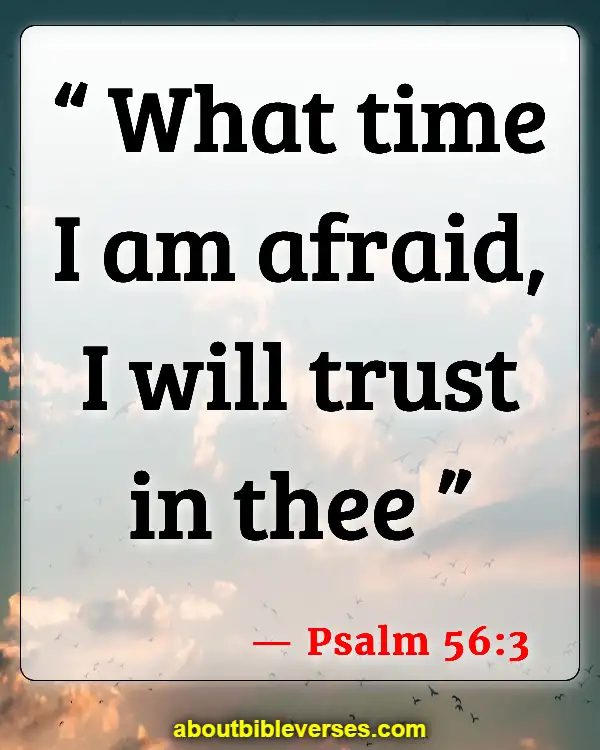 Psalm 56:3
"What time I am afraid, I will trust in thee"
1 Peter 5:6-7
"Humble yourselves therefore under the mighty hand of God, that he may exalt you in due time: Casting all your care upon him; for he careth for you"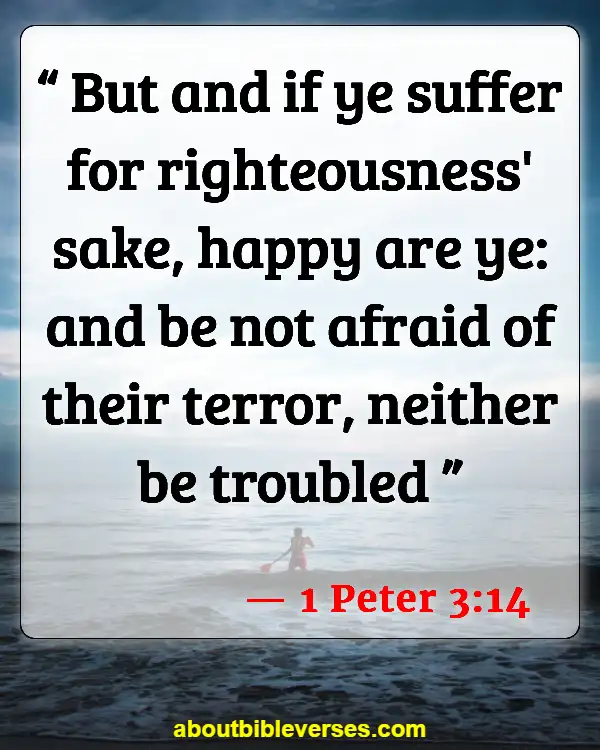 1 Peter 3:14
"But and if ye suffer for righteousness' sake, happy are ye: and be not afraid of their terror, neither be troubled"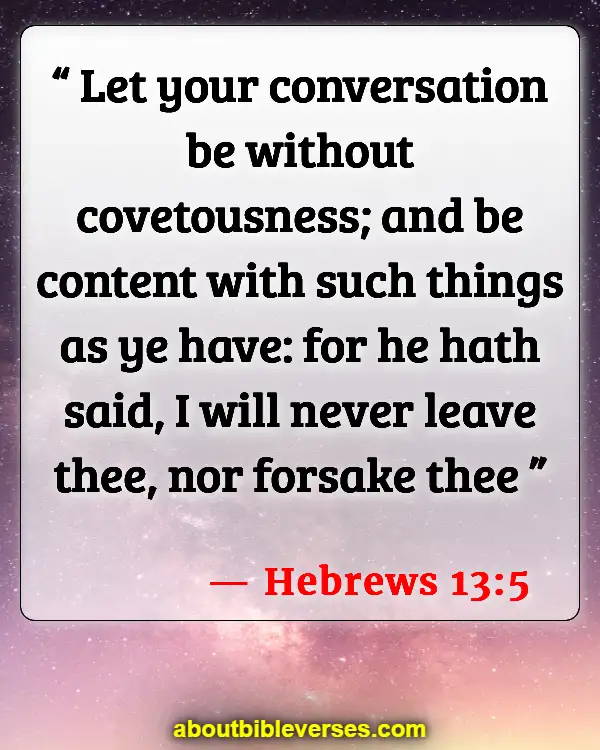 Hebrews 13:5
"Let your conversation be without covetousness; and be content with such things as ye have: for he hath said, I will never leave thee, nor forsake thee"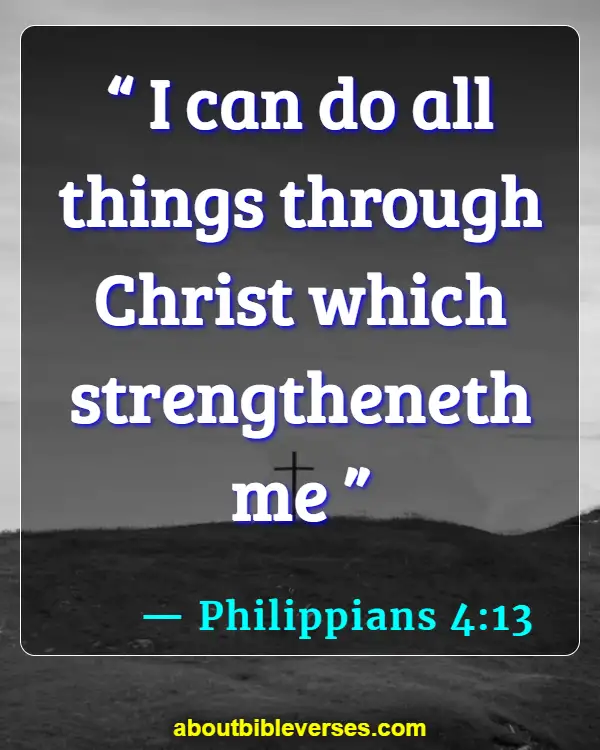 Philippians 4:13
"I can do all things through Christ which strengtheneth me"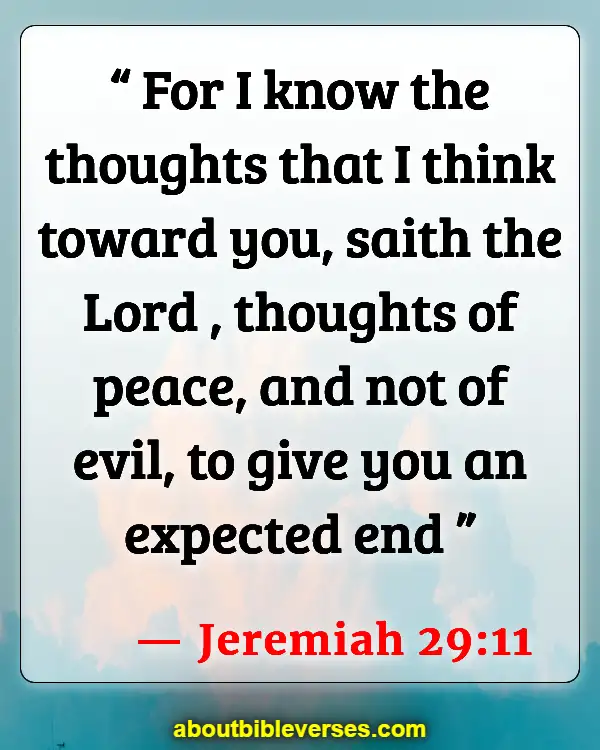 Jeremiah 29:11
"For I know the thoughts that I think toward you, saith the Lord , thoughts of peace, and not of evil, to give you an expected end"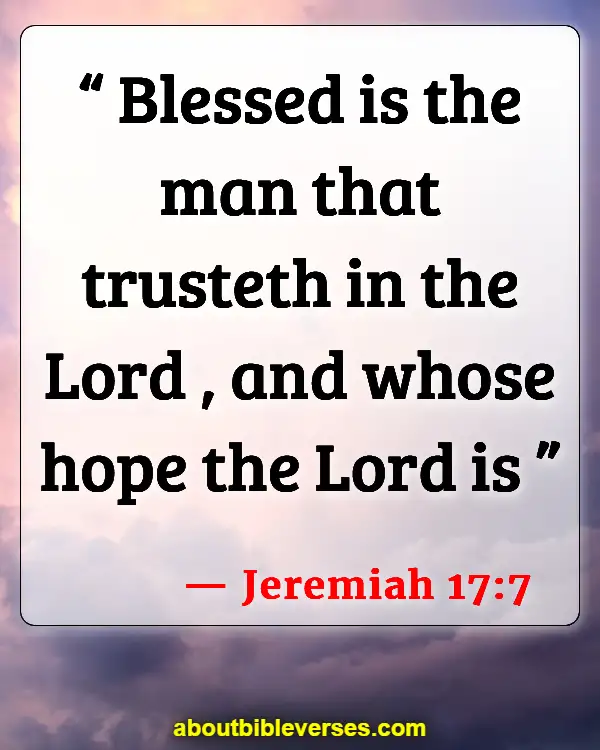 Jeremiah 17:7
"Blessed is the man that trusteth in the Lord , and whose hope the Lord is"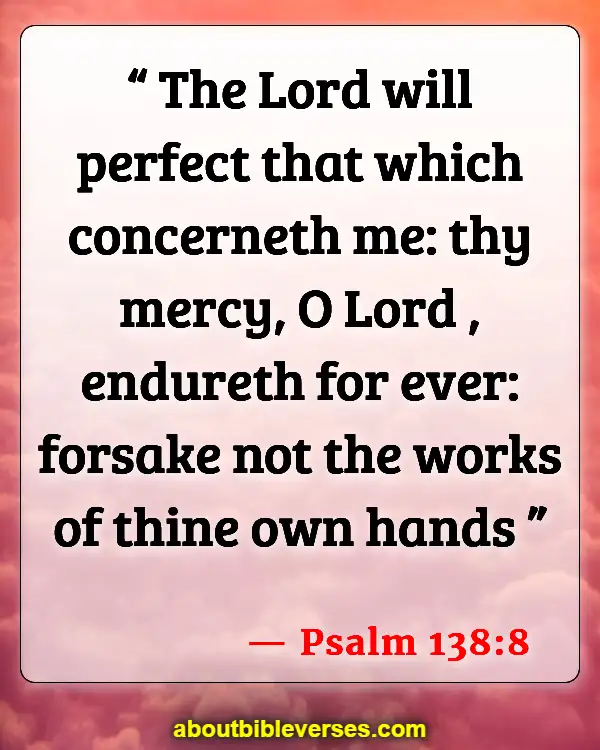 Psalm 138:8
"The Lord will perfect that which concerneth me: thy mercy, O Lord , endureth for ever: forsake not the works of thine own hands"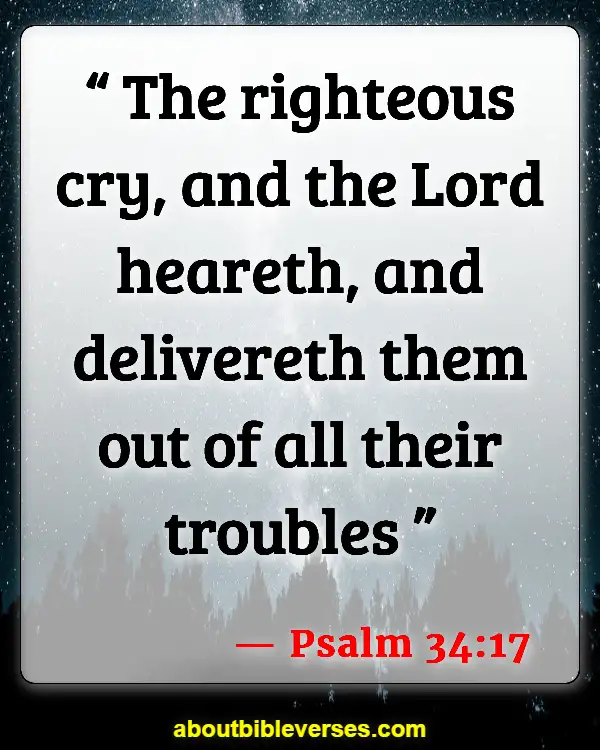 Psalm 34:17
"The righteous cry, and the Lord heareth, and delivereth them out of all their troubles"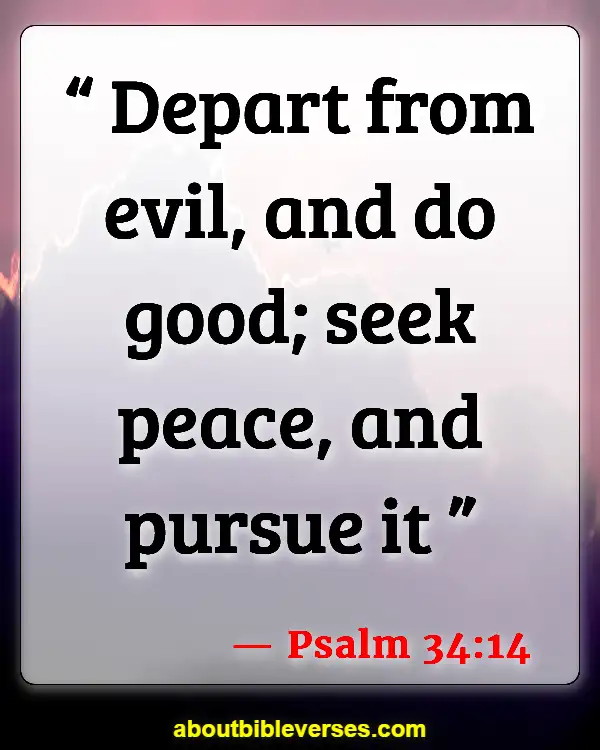 Psalm 34:14
"Depart from evil, and do good; seek peace, and pursue it"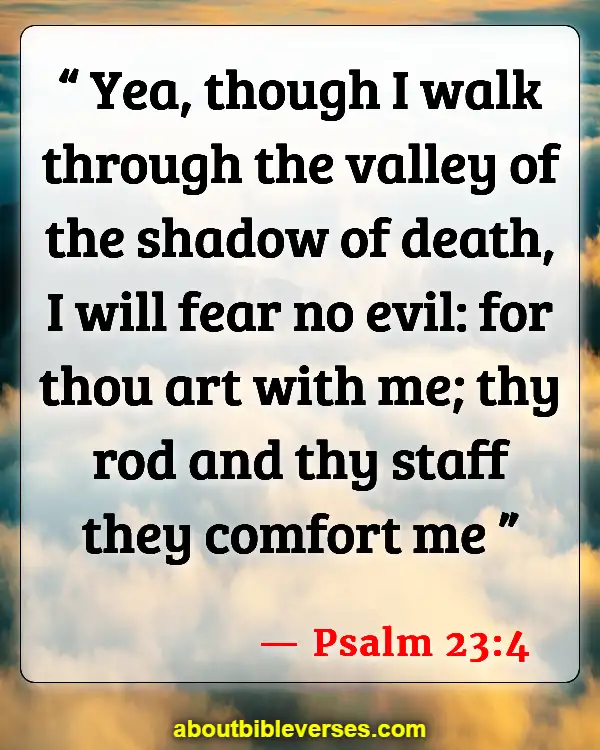 Psalm 23:4
"Yea, though I walk through the valley of the shadow of death, I will fear no evil: for thou art with me; thy rod and thy staff they comfort me"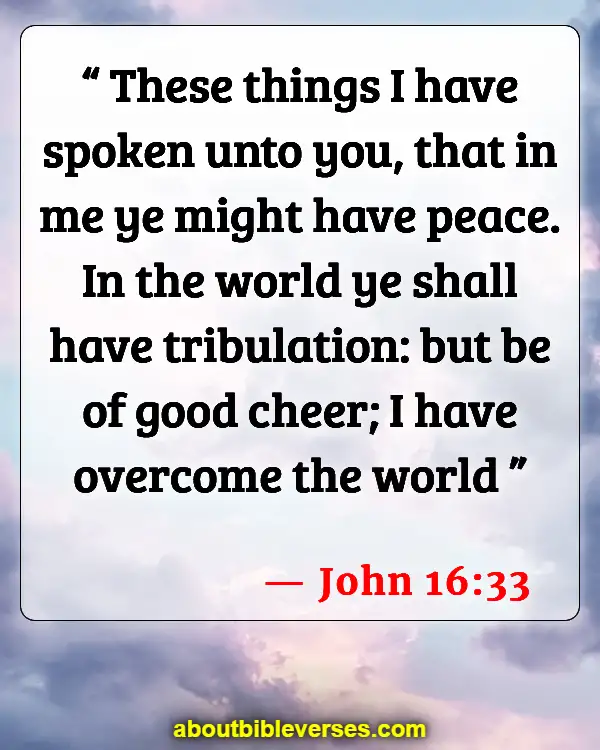 John 16:33
"These things I have spoken unto you, that in me ye might have peace. In the world ye shall have tribulation: but be of good cheer; I have overcome the world"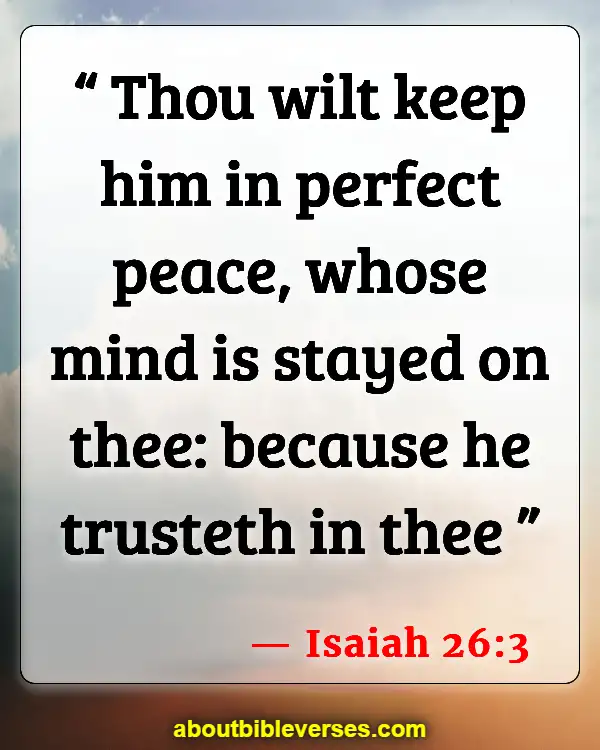 Isaiah 26:3
"Thou wilt keep him in perfect peace, whose mind is stayed on thee: because he trusteth in thee"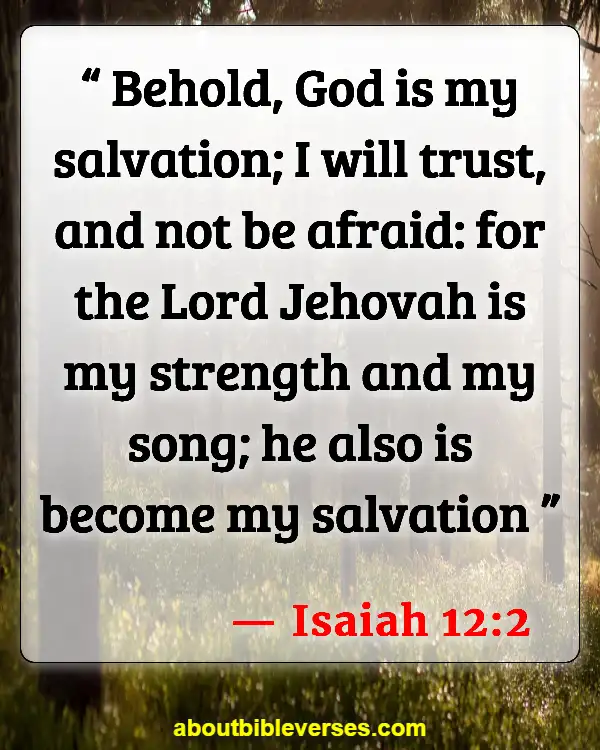 Isaiah 12:2
"Behold, God is my salvation; I will trust, and not be afraid: for the Lord Jehovah is my strength and my song; he also is become my salvation"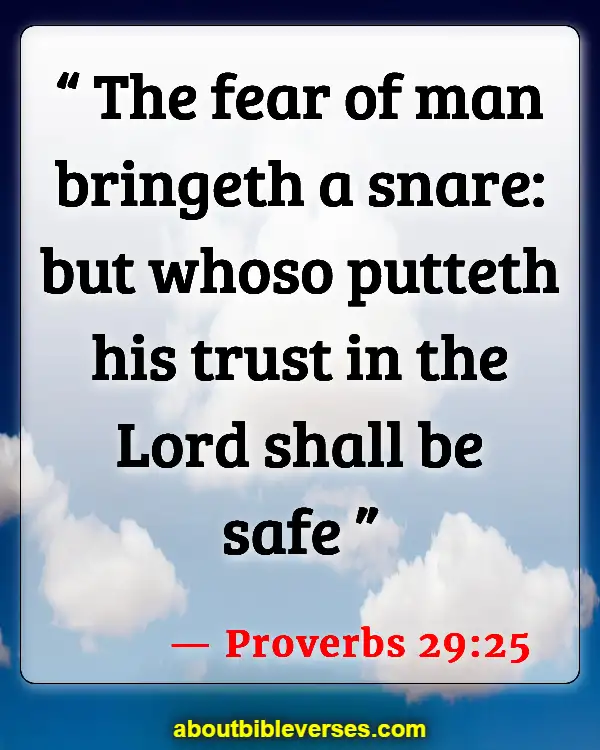 Proverbs 29:25
"The fear of man bringeth a snare: but whoso putteth his trust in the Lord shall be safe"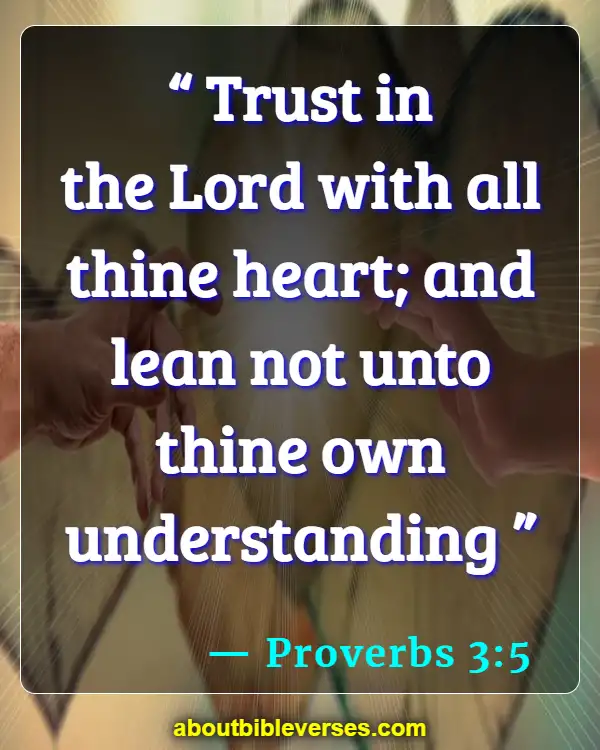 Proverbs 3:5
"Trust in the Lord with all thine heart; and lean not unto thine own understanding"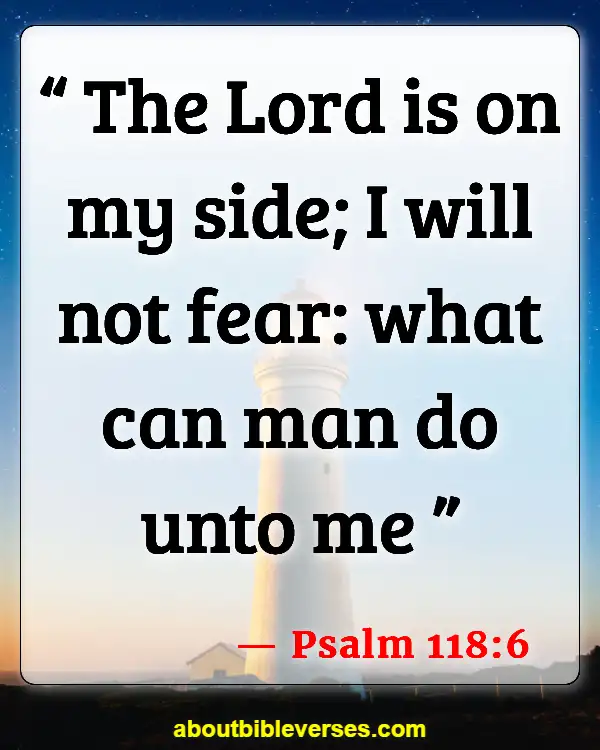 Psalm 118:6
"The Lord is on my side; I will not fear: what can man do unto me?"
Psalm 27:3
"Though an host should encamp against me, my heart shall not fear: though war should rise against me, in this will I be confident"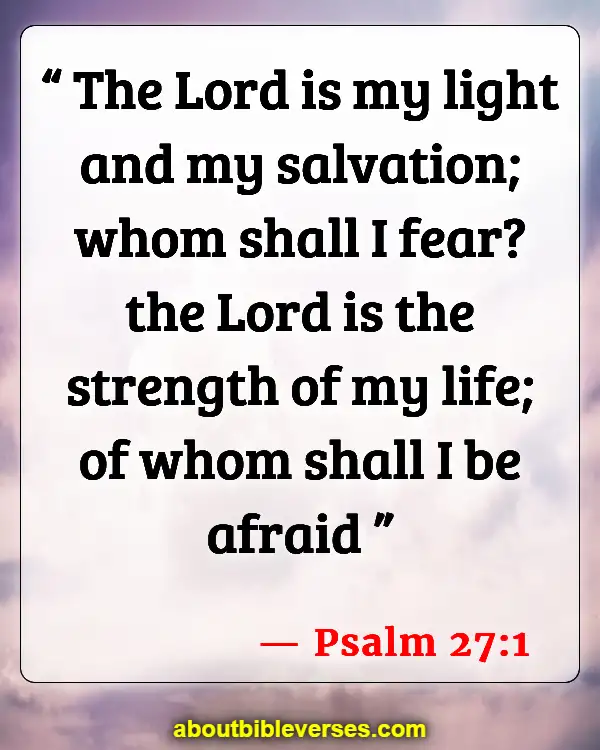 Psalm 27:1
"The Lord is my light and my salvation; whom shall I fear? the Lord is the strength of my life; of whom shall I be afraid?"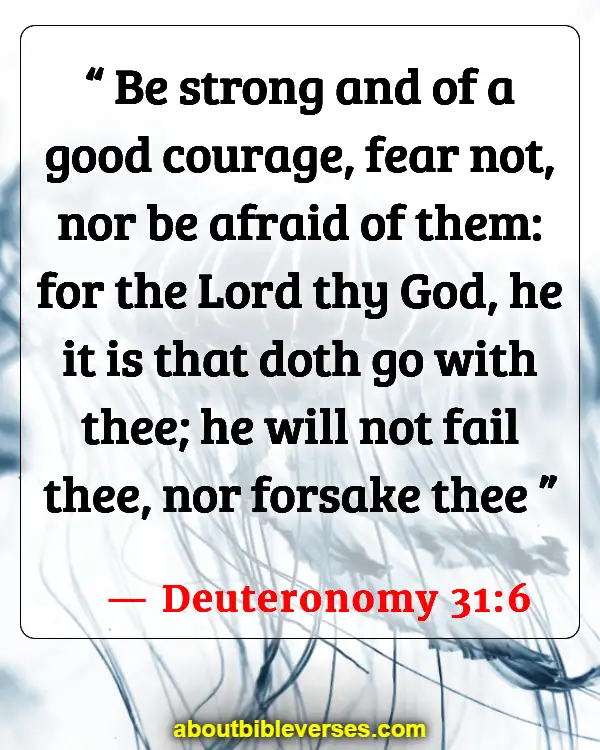 Deuteronomy 31:6
"Be strong and of a good courage, fear not, nor be afraid of them: for the Lord thy God, he it is that doth go with thee; he will not fail thee, nor forsake thee"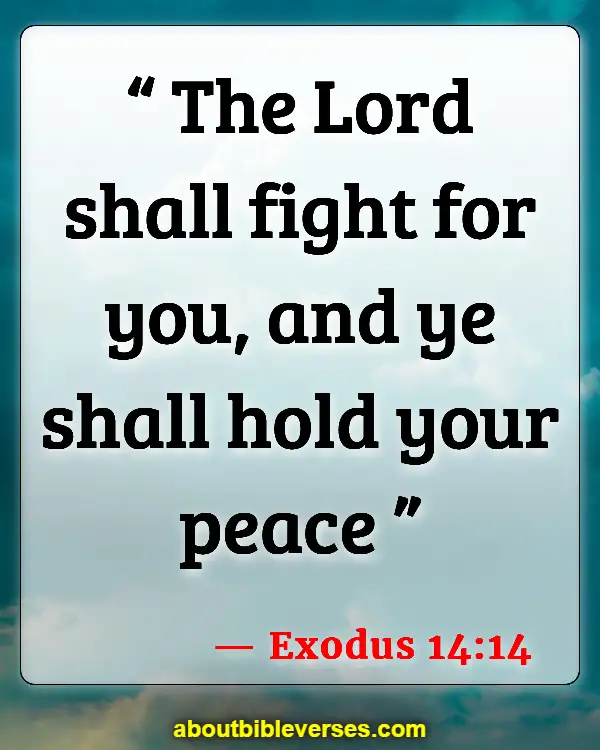 Exodus 14:14
"The Lord shall fight for you, and ye shall hold your peace"