Dear friends, Throughout scripture, we find stories of bold, courageous women who were warriors for God's purposes. Though often overlooked, these heroines provide invaluable examples of faith for us today.
Consider Deborah, a mighty judge and prophetess. She led Israel's army into victorious battle, saving her people from oppression. Her wisdom and leadership were a gift from the Lord.
Or think of Jael, who slew the enemy commander Sisera. With quick thinking and resolve, she ended his cruelty against the Israelites. Jael's strength averted disaster.
The Bible also tells of Rahab, whose brave betrayal of Jericho helped Joshua conquer the city. She protected the Israelite spies at great personal risk, eventually becoming part of Jesus' lineage.
Esther too showed remarkable bravery. She put her life on the line to save her people, boldly approaching the king. Her courageous intervention thwarted catastrophe.
Indeed, scripture overflows with stories of valiant women who shaped history. God equipped these heroines for divine purposes, just as He strengthens us.
Dear sisters, take heart. The same Lord who emboldened the women of old is with you today. He has gifted you beautifully and calls you to serve His kingdom. Be courageous. Stand firm in faith. God delights to work through willing vessels like you.
As modern day "women warriors," let us follow the examples of our biblical foremothers. May we tackle each challenge and calling with faith, wisdom and fearless resolve. Our world needs what God has placed in us.
Dear friends, now let's look at the scriptures below that talk about "Women Warriors of God."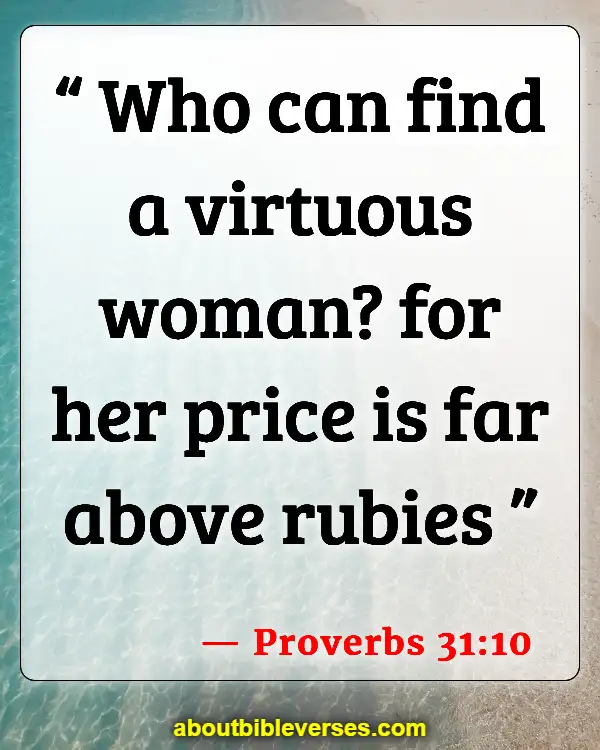 Proverbs 31:10
"Who can find a virtuous woman? for her price is far above rubies"
Proverbs 31:25
"Strength and honour are her clothing; and she shall rejoice in time to come"
Proverbs 31:17
"She girdeth her loins with strength, and strengtheneth her arms"
1 Corinthians 16:13
"Watch ye, stand fast in the faith, quit you like men, be strong"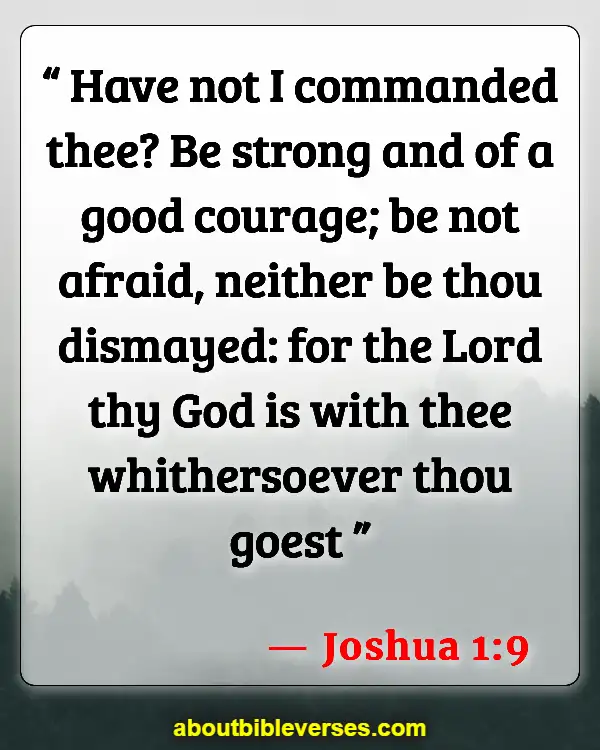 Joshua 1:9
"Have not I commanded thee? Be strong and of a good courage; be not afraid, neither be thou dismayed: for the Lord thy God is with thee whithersoever thou goest"
Proverbs 3:5-6
"Trust in the Lord with all thine heart; and lean not unto thine own understanding. In all thy ways acknowledge him, and he shall direct thy paths"
Judges 4:4-5
"And Deborah, a prophetess, the wife of Lapidoth, she judged Israel at that time. And she dwelt under the palm tree of Deborah between Ramah and Bethel in mount Ephraim: and the children of Israel came up to her for judgment"
Judges 4:14
"And Deborah said unto Barak, Up; for this is the day in which the Lord hath delivered Sisera into thine hand: is not the Lord gone out before thee? So Barak went down from mount Tabor, and ten thousand men after him"
Judges 5:7
"The inhabitants of the villages ceased, they ceased in Israel, until that I Deborah arose, that I arose a mother in Israel"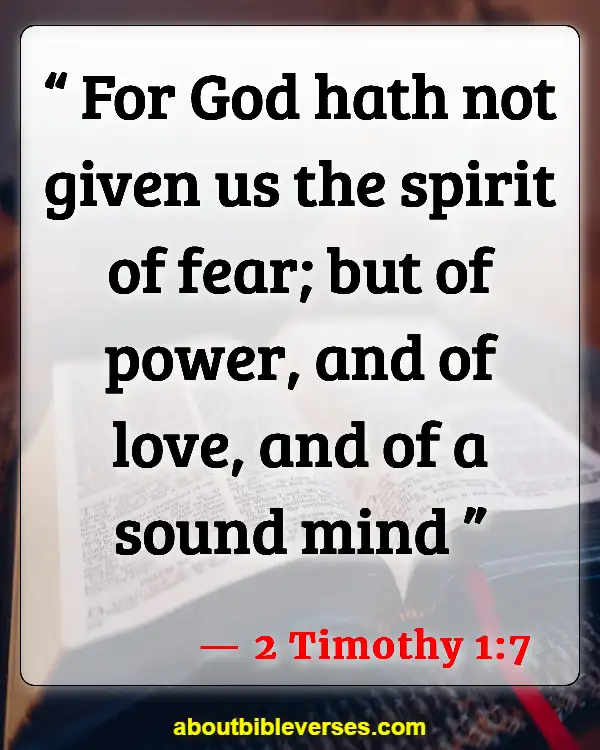 2 Timothy 1:7
"For God hath not given us the spirit of fear; but of power, and of love, and of a sound mind"
Romans 8:37
"Nay, in all these things we are more than conquerors through him that loved us"
Philippians 4:13
"I can do all things through Christ which strengtheneth me"
1 Samuel 25:32-33
"And David said to Abigail, Blessed be the Lord God of Israel, which sent thee this day to meet me: And blessed be thy advice, and blessed be thou, which hast kept me this day from coming to shed blood, and from avenging myself with mine own hand"
2 Samuel 20:16-22
"Then cried a wise woman out of the city, Hear, hear; say, I pray you, unto Joab, Come near hither, that I may speak with thee. And when he was come near unto her, the woman said, Art thou Joab? And he answered, I am he. Then she said unto him, Hear the words of thine handmaid. And he answered, I do hear. Then she spake, saying, They were wont to speak in old time, saying, They shall surely ask counsel at Abel: and so they ended the matter. I am one of them that are peaceable and faithful in Israel: thou seekest to destroy a city and a mother in Israel: why wilt thou swallow up the inheritance of the Lord ? And Joab answered and said, Far be it, far be it from me, that I should swallow up or destroy. The matter is not so: but a man of mount Ephraim, Sheba the son of Bichri by name, hath lifted up his hand against the king, even against David: deliver him only, and I will depart from the city. And the woman said unto Joab, Behold, his head shall be thrown to thee over the wall. Then the woman went unto all the people in her wisdom. And they cut off the head of Sheba the son of Bichri, and cast it out to Joab. And he blew a trumpet, and they retired from the city, every man to his tent. And Joab returned to Jerusalem unto the king"
Exodus 15:20
"And Miriam the prophetess, the sister of Aaron, took a timbrel in her hand; and all the women went out after her with timbrels and with dances"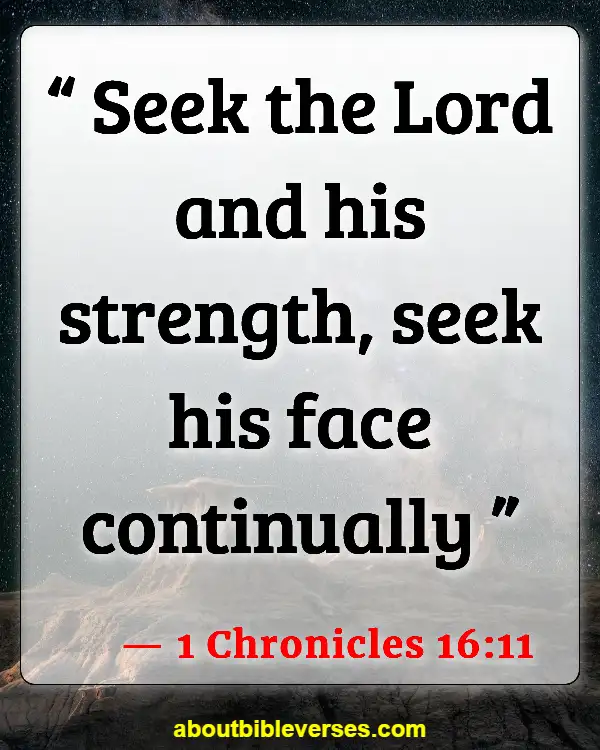 1 Chronicles 16:11
"Seek the Lord and his strength, seek his face continually"
Psalm 18:34
"He teacheth my hands to war, so that a bow of steel is broken by mine arms"
Psalm 18:39
"For thou hast girded me with strength unto the battle: thou hast subdued under me those that rose up against me"
Psalm 46:5
"God is in the midst of her; she shall not be moved: God shall help her, and that right early"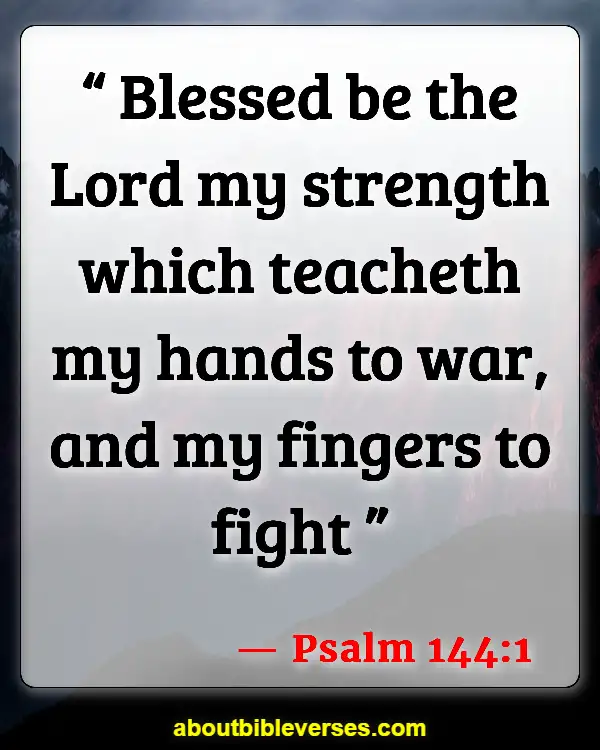 Psalm 144:1
"Blessed be the Lord my strength which teacheth my hands to war, and my fingers to fight"
Romans 16:1-2
"I commend unto you Phebe our sister, which is a servant of the church which is at Cenchrea: That ye receive her in the Lord, as becometh saints, and that ye assist her in whatsoever business she hath need of you: for she hath been a succourer of many, and of myself also"
Romans 16:3-4
"Greet Priscilla and Aquila my helpers in Christ Jesus: Who have for my life laid down their own necks: unto whom not only I give thanks, but also all the churches of the Gentiles"
Romans 16:7
"Salute Andronicus and Junia, my kinsmen, and my fellow-prisoners, who are of note among the apostles, who also were in Christ before me"
Philippians 4:3
"And I intreat thee also, true yokefellow, help those women which laboured with me in the gospel, with Clement also, and with other my fellowlabourers, whose names are in the book of life"
1 Timothy 3:11
"Even so must their wives be grave, not slanderers, sober, faithful in all things"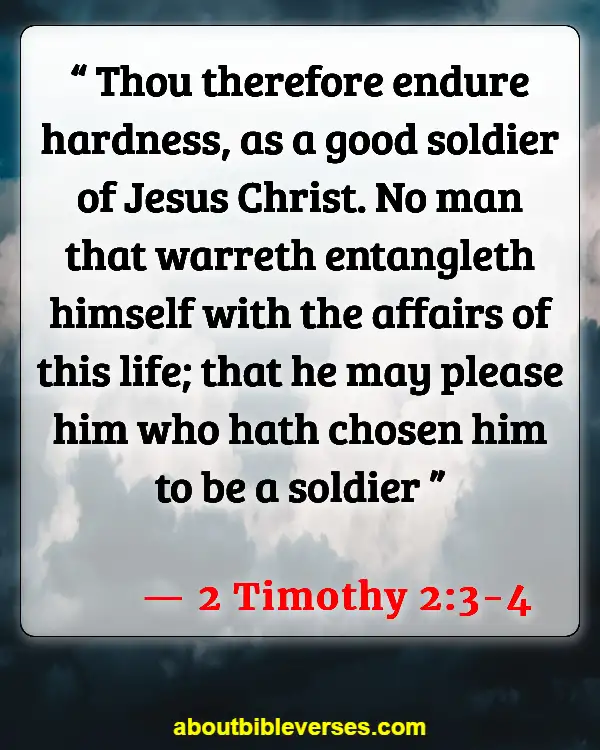 2 Timothy 2:3-4
"Thou therefore endure hardness, as a good soldier of Jesus Christ. No man that warreth entangleth himself with the affairs of this life; that he may please him who hath chosen him to be a soldier"
2 Timothy 2:10
"Therefore I endure all things for the elect's sakes, that they may also obtain the salvation which is in Christ Jesus with eternal glory"
2 Timothy 4:7-8
"I have fought a good fight, I have finished my course, I have kept the faith: Henceforth there is laid up for me a crown of righteousness, which the Lord, the righteous judge, shall give me at that day: and not to me only, but unto all them also that love his appearing"
Hebrews 4:12
"For the word of God is quick, and powerful, and sharper than any twoedged sword, piercing even to the dividing asunder of soul and spirit, and of the joints and marrow, and is a discerner of the thoughts and intents of the heart"
Psalm 91:4
"He shall cover thee with his feathers, and under his wings shalt thou trust: his truth shall be thy shield and buckler"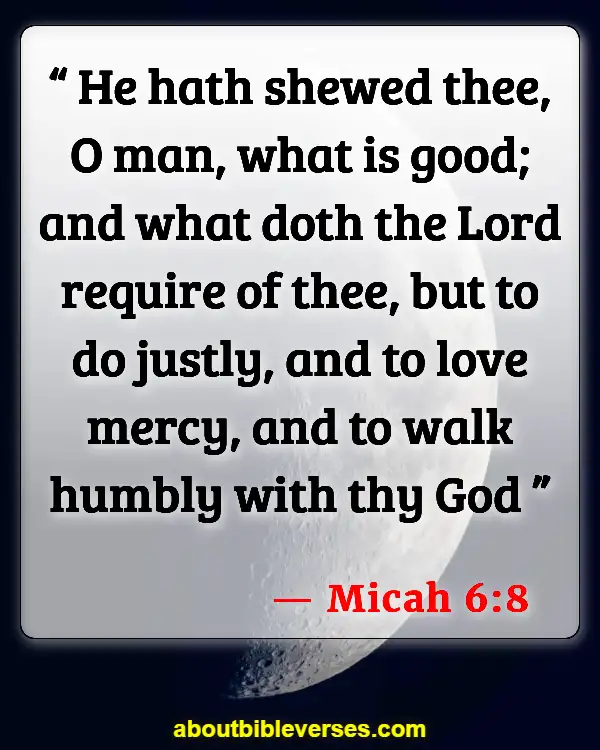 Micah 6:8
"He hath shewed thee, O man, what is good; and what doth the Lord require of thee, but to do justly, and to love mercy, and to walk humbly with thy God?"
1 Corinthians 13:7
"Beareth all things, believeth all things, hopeth all things, endureth all things"
James 1:12
"Blessed is the man that endureth temptation: for when he is tried, he shall receive the crown of life, which the Lord hath promised to them that love him"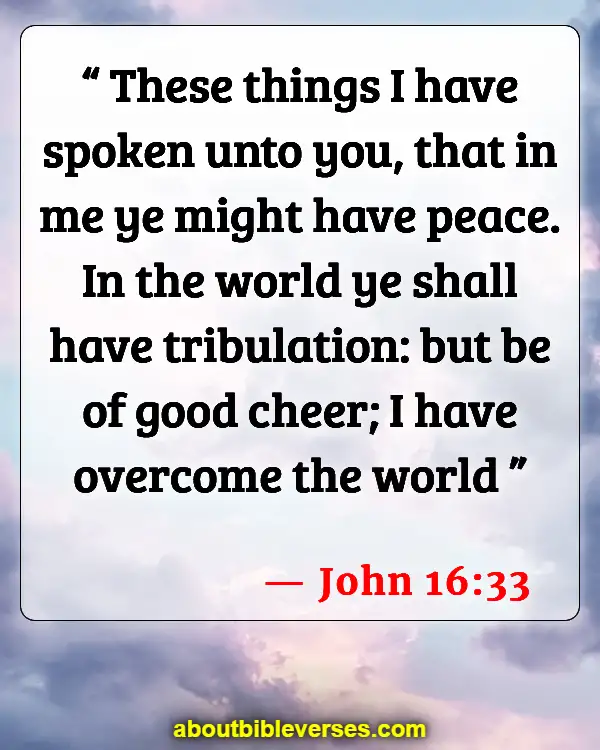 John 16:33
"These things I have spoken unto you, that in me ye might have peace. In the world ye shall have tribulation: but be of good cheer; I have overcome the world"
1 Chronicles 28:20
"And David said to Solomon his son, Be strong and of good courage, and do it: fear not, nor be dismayed: for the Lord God, even my God, will be with thee; he will not fail thee, nor forsake thee, until thou hast finished all the work for the service of the house of the Lord"
Matthew 11:28-30
"Come unto me, all ye that labour and are heavy laden, and I will give you rest. Take my yoke upon you, and learn of me; for I am meek and lowly in heart: and ye shall find rest unto your souls. For my yoke is easy, and my burden is light"
Galatians 5:22-23
"But the fruit of the Spirit is love, joy, peace, longsuffering, gentleness, goodness, faith, Meekness, temperance: against such there is no law"
Matthew 28:19-20
"Go ye therefore, and teach all nations, baptizing them in the name of the Father, and of the Son, and of the Holy Ghost: Teaching them to observe all things whatsoever I have commanded you: and, lo, I am with you always, even unto the end of the world. Amen"
Revelation 2:26
"And he that overcometh, and keepeth my works unto the end, to him will I give power over the nations"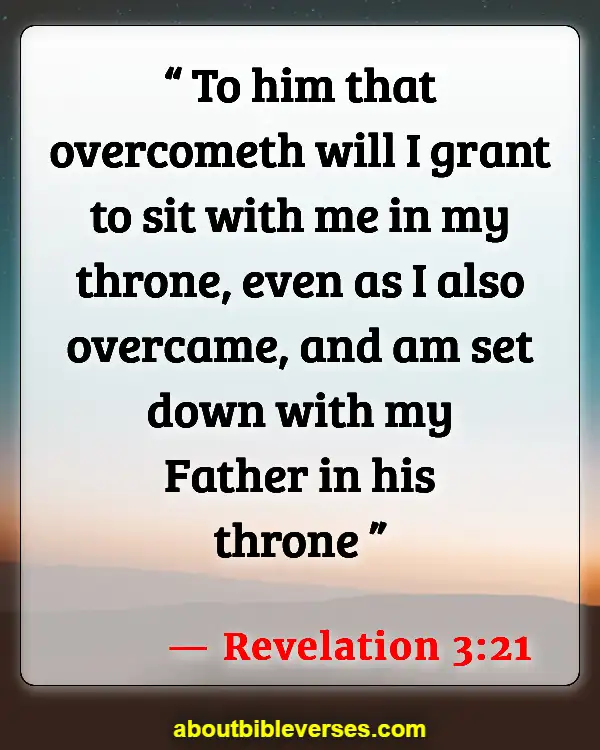 Revelation 3:21
"To him that overcometh will I grant to sit with me in my throne, even as I also overcame, and am set down with my Father in his throne"