Hello dear friends, welcome to our site in the name of Jesus Christ. Today we will look at the Bible Scriptures About When Someone has Wronged You In KJV. If you like today's post then definitely comment and share.
Dear friends, when someone wrongs you, the Bible instructs us to forgive them, reconcile with them, and love them as our own. This can be a difficult task, but it is necessary for our own spiritual growth and well-being.
When others hurt you, it's normal to feel angry and resentful. However, the Bible teaches us to practice forgiveness, which is an important aspect of the Christian faith. In Matthew 5:38-42, Jesus commands his followers not to take revenge, but to show love and mercy. By responding with kindness and humility, we instill the love of Christ in others.
Another important aspect of dealing with situations where someone has wronged you is prayer. Jesus himself exemplified this in Luke 23:34 when he prayed for those who crucified him, saying, "Father, forgive them, for they know not what they do."
It is important to remember that forgiving and reconciling with those who have wronged us is not always easy, but it is necessary for our own spiritual growth and well-being. By forgiving, we are able to let go of bitterness and anger and experience the peace and joy that comes from a heart filled with love.
The Bible also encourages us to reconcile with those who have wronged us. In Matthew 5:23-24, Jesus said, if you offer your gift at the altar and there remember that your brother or sister has something against you, leave your gift in front of the altar. First go and reconcile with them; Then come and give your gift.
Finally friends this is what we should do when someone wrongs us, choose forgiveness, love and compassion as the way out. By practicing these principles, we can find healing and spiritual growth, even in the midst of pain and adversity.
Dear friends now let's see the Bible scriptures below that talk about When Someone has Wronged You.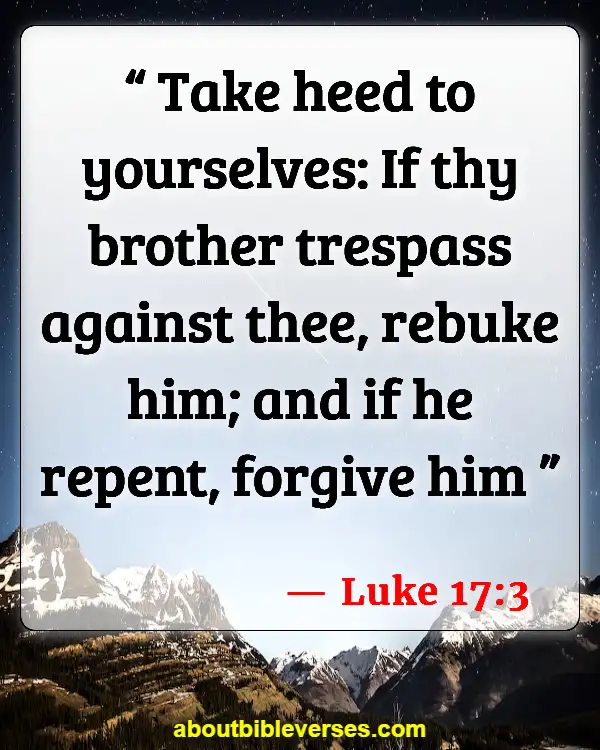 Luke 17:3
"Take heed to yourselves: If thy brother trespass against thee, rebuke him; and if he repent, forgive him"
Romans 2:4
"Or despisest thou the riches of his goodness and forbearance and longsuffering; not knowing that the goodness of God leadeth thee to repentance?"
2 Corinthians 5:10
"For we must all appear before the judgment seat of Christ; that every one may receive the things done in his body, according to that he hath done, whether it be good or bad"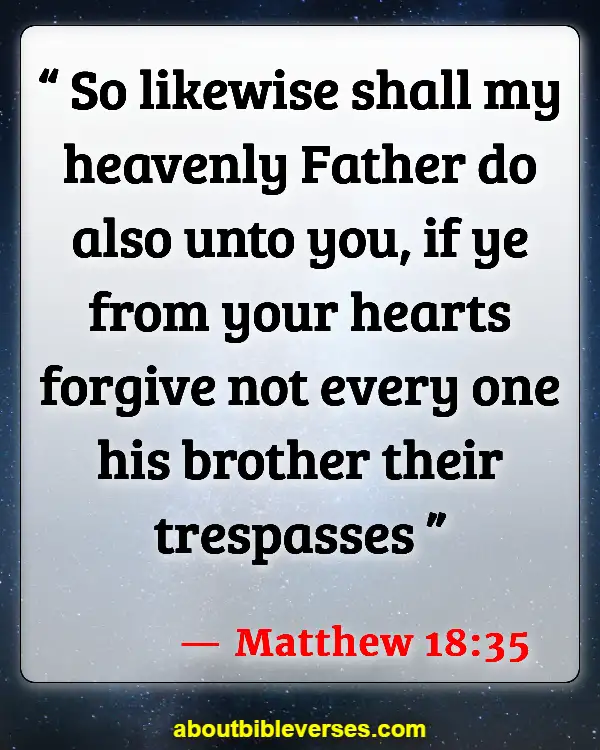 Matthew 18:35
"So likewise shall my heavenly Father do also unto you, if ye from your hearts forgive not every one his brother their trespasses"
1 Peter 3:9
"Not rendering evil for evil, or railing for railing: but contrariwise blessing; knowing that ye are thereunto called, that ye should inherit a blessing"
Matthew 5:44
"But I say unto you, Love your enemies, bless them that curse you, do good to them that hate you, and pray for them which despitefully use you, and persecute you"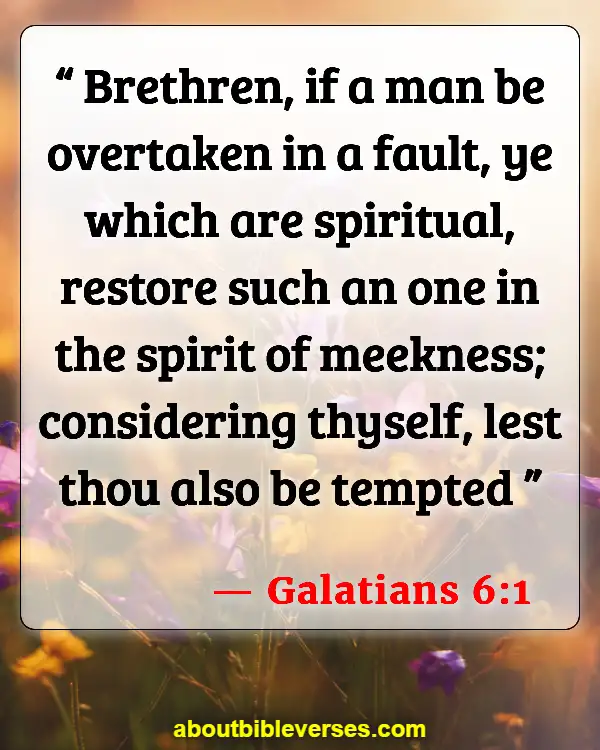 Galatians 6:1
"Brethren, if a man be overtaken in a fault, ye which are spiritual, restore such an one in the spirit of meekness; considering thyself, lest thou also be tempted"
Romans 12:21
"Be not overcome of evil, but overcome evil with good"
Leviticus 19:17
"Thou shalt not hate thy brother in thine heart: thou shalt in any wise rebuke thy neighbour, and not suffer sin upon him"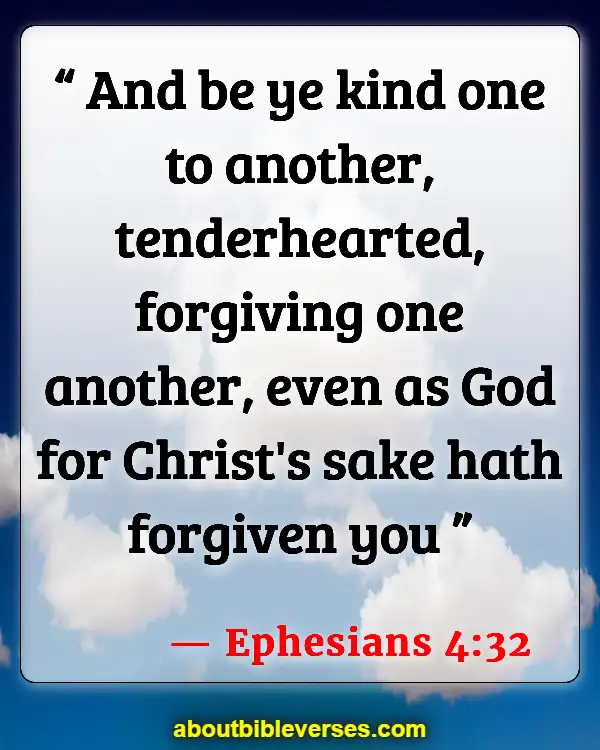 Ephesians 4:32
"And be ye kind one to another, tenderhearted, forgiving one another, even as God for Christ's sake hath forgiven you"
Colossians 3:13
"Forbearing one another, and forgiving one another, if any man have a quarrel against any: even as Christ forgave you, so also do ye"
Ephesians 4:29
"Let no corrupt communication proceed out of your mouth, but that which is good to the use of edifying, that it may minister grace unto the hearers"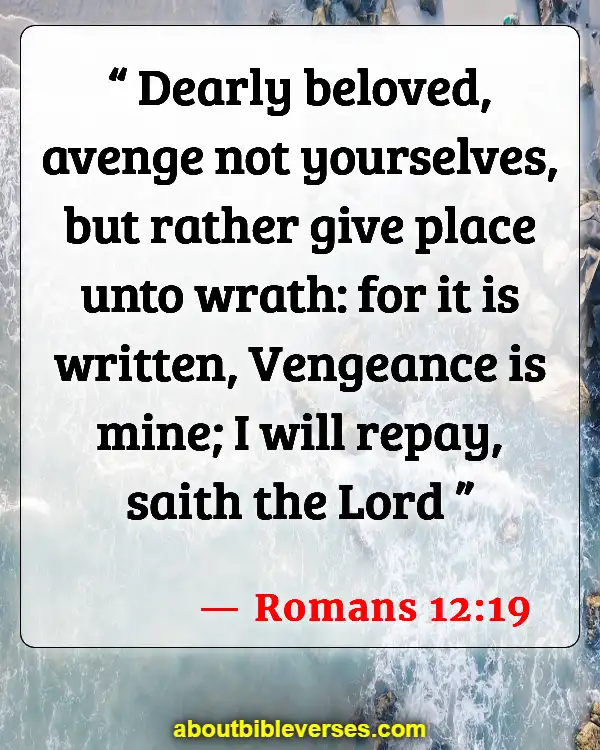 Romans 12:19
"Dearly beloved, avenge not yourselves, but rather give place unto wrath: for it is written, Vengeance is mine; I will repay, saith the Lord"
Luke 6:37
"Judge not, and ye shall not be judged: condemn not, and ye shall not be condemned: forgive, and ye shall be forgiven"
Mark 11:25
"And when ye stand praying, forgive, if ye have ought against any: that your Father also which is in heaven may forgive you your trespasses"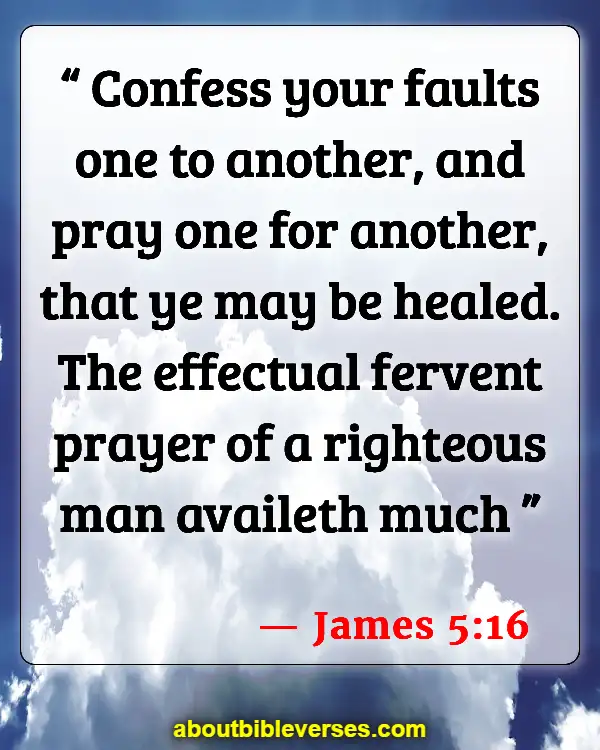 James 5:16
"Confess your faults one to another, and pray one for another, that ye may be healed. The effectual fervent prayer of a righteous man availeth much"
Revelation 14:7
"Saying with a loud voice, Fear God, and give glory to him; for the hour of his judgment is come: and worship him that made heaven, and earth, and the sea, and the fountains of waters"
Ephesians 5:21
"Submitting yourselves one to another in the fear of God"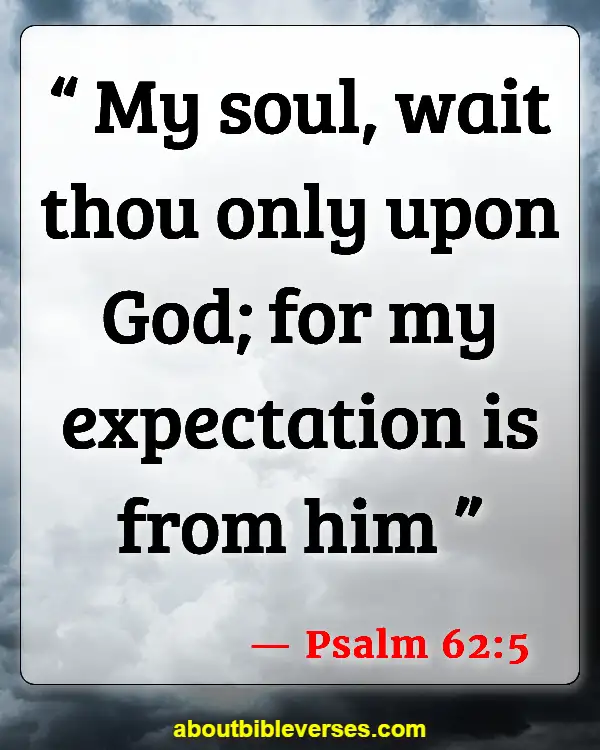 Psalm 62:5
"My soul, wait thou only upon God; for my expectation is from him"
2 Timothy 3:16
"All scripture is given by inspiration of God, and is profitable for doctrine, for reproof, for correction, for instruction in righteousness"
Matthew 7:12
"Therefore all things whatsoever ye would that men should do to you, do ye even so to them: for this is the law and the prophets"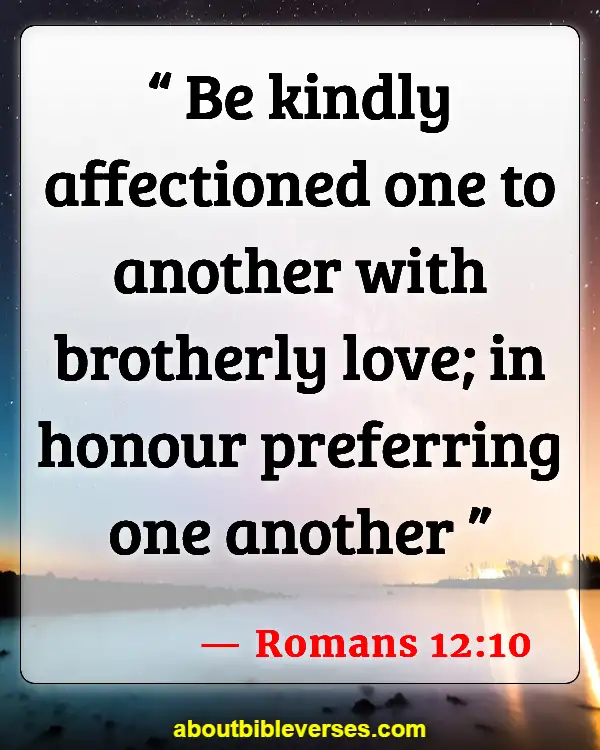 Romans 12:10
"Be kindly affectioned one to another with brotherly love; in honour preferring one another"
Philippians 4:8
"Finally, brethren, whatsoever things are true, whatsoever things are honest, whatsoever things are just, whatsoever things are pure, whatsoever things are lovely, whatsoever things are of good report; if there be any virtue, and if there be any praise, think on these things"
Proverbs 19:11
"The discretion of a man deferreth his anger; and it is his glory to pass over a transgression"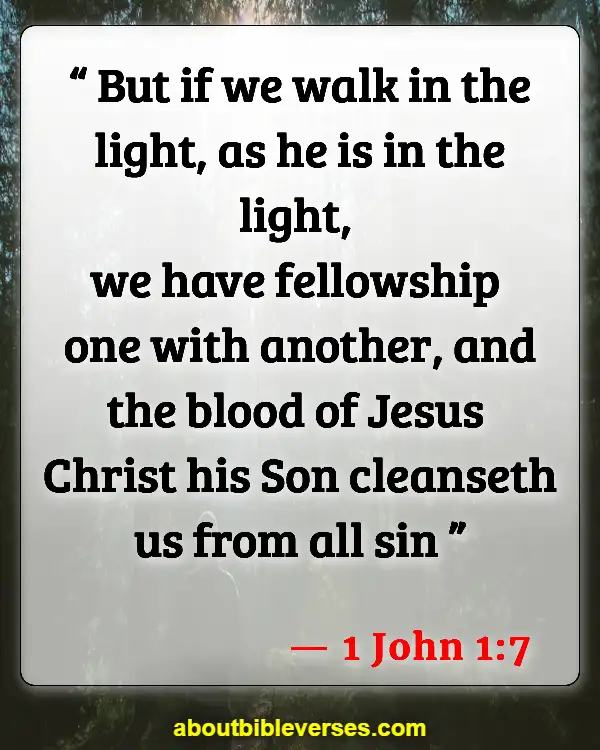 1 John 1:7
"But if we walk in the light, as he is in the light, we have fellowship one with another, and the blood of Jesus Christ his Son cleanseth us from all sin"
Exodus 20:7
"Thou shalt not take the name of the Lord thy God in vain; for the Lord will not hold him guiltless that taketh his name in vain"
John 7:18
"He that speaketh of himself seeketh his own glory: but he that seeketh his glory that sent him, the same is true, and no unrighteousness is in him"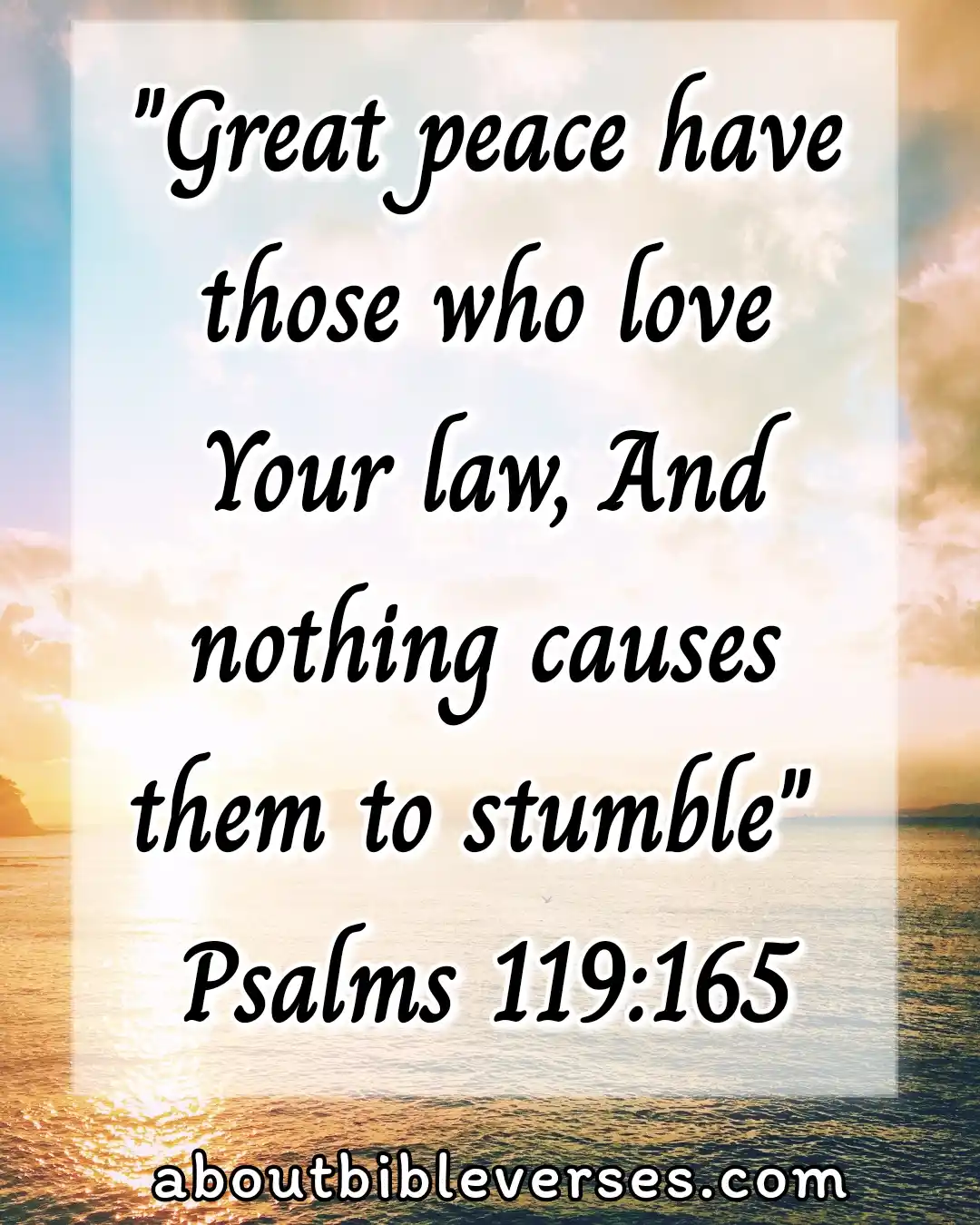 Psalm 119:165
"Great peace have they which love thy law: and nothing shall offend them"
Ephesians 4:26
"Be ye angry, and sin not: let not the sun go down upon your wrath"
1 John 2:27
"But the anointing which ye have received of him abideth in you, and ye need not that any man teach you: but as the same anointing teacheth you of all things, and is truth, and is no lie, and even as it hath taught you, ye shall abide in him"
Titus 2:15
"These things speak, and exhort, and rebuke with all authority. Let no man despise thee"
Revelation 3:10
"Because thou hast kept the word of my patience, I also will keep thee from the hour of temptation, which shall come upon all the world, to try them that dwell upon the earth"
Hebrews 10:25
"Not forsaking the assembling of ourselves together, as the manner of some is; but exhorting one another: and so much the more, as ye see the day approaching"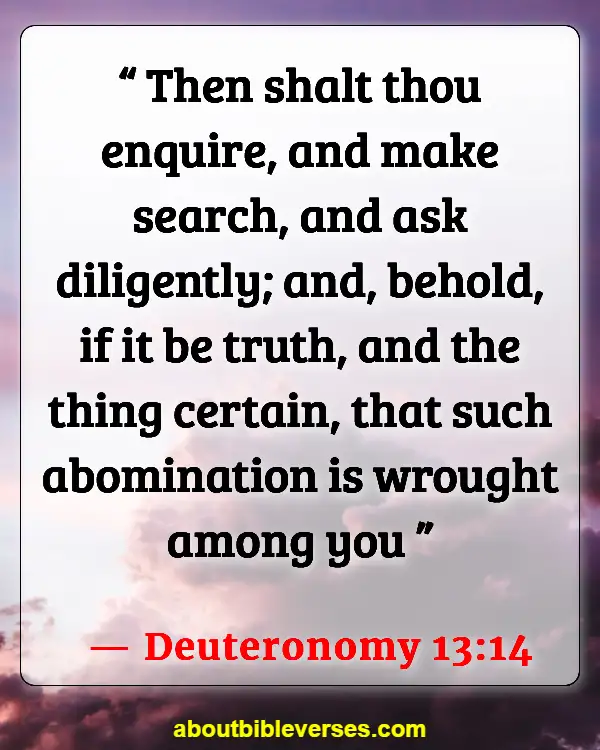 Deuteronomy 13:14
"Then shalt thou enquire, and make search, and ask diligently; and, behold, if it be truth, and the thing certain, that such abomination is wrought among you"
2 Thessalonians 1:6
"Seeing it is a righteous thing with God to recompense tribulation to them that trouble you"
2 Corinthians 10:12
"For we dare not make ourselves of the number, or compare ourselves with some that commend themselves: but they measuring themselves by themselves, and comparing themselves among themselves, are not wise"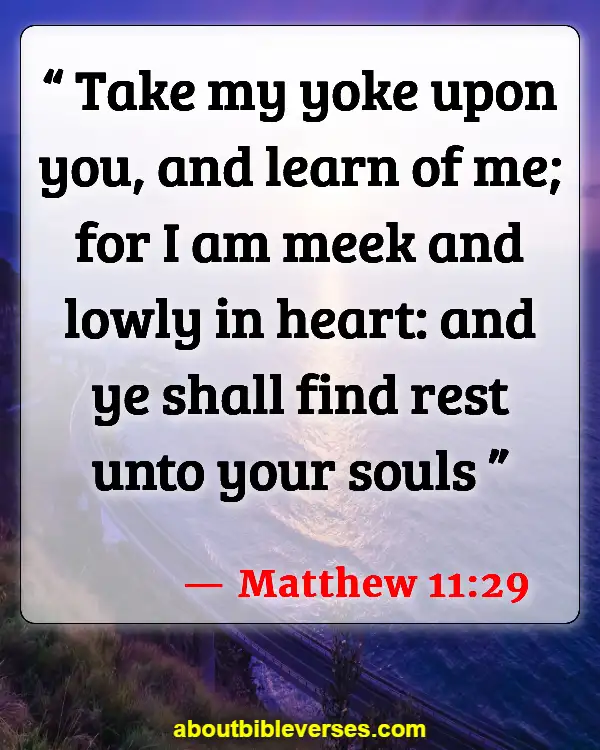 Matthew 11:29
"Take my yoke upon you, and learn of me; for I am meek and lowly in heart: and ye shall find rest unto your souls"
1 Corinthians 1:10
"Now I beseech you, brethren, by the name of our Lord Jesus Christ, that ye all speak the same thing, and that there be no divisions among you; but that ye be perfectly joined together in the same mind and in the same judgment"
Jeremiah 17:5
"Thus saith the Lord ; Cursed be the man that trusteth in man, and maketh flesh his arm, and whose heart departeth from the Lord"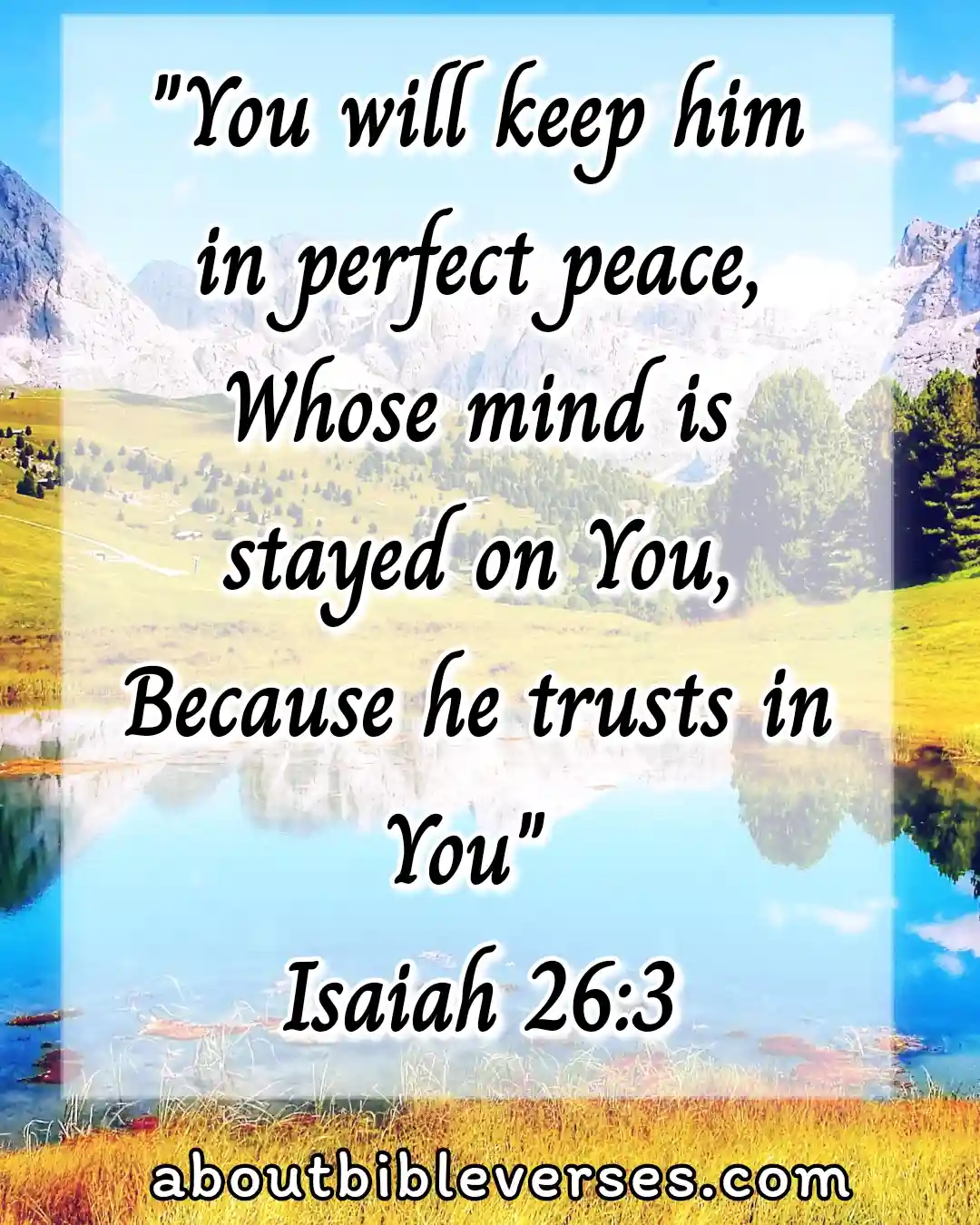 Isaiah 26:3
"Thou wilt keep him in perfect peace, whose mind is stayed on thee: because he trusteth in thee"
Proverbs 18:24
"A man that hath friends must shew himself friendly: and there is a friend that sticketh closer than a brother"
1 John 2:10
"He that loveth his brother abideth in the light, and there is none occasion of stumbling in him"
1 John 4:20
"If a man say, I love God, and hateth his brother, he is a liar: for he that loveth not his brother whom he hath seen, how can he love God whom he hath not seen?"
Matthew 6:1
"Take heed that ye do not your alms before men, to be seen of them: otherwise ye have no reward of your Father which is in heaven"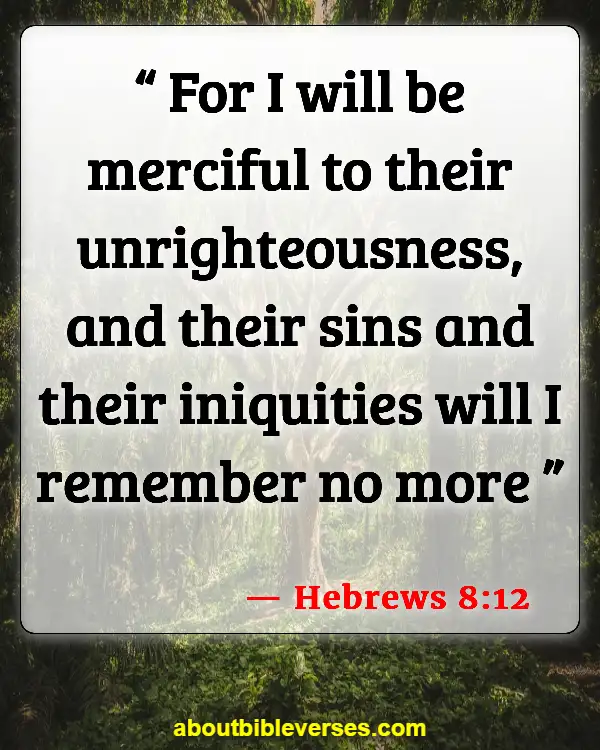 Hebrews 8:12
"For I will be merciful to their unrighteousness, and their sins and their iniquities will I remember no more"
Luke 1:37
"For with God nothing shall be impossible"
Romans 8:28
"And we know that all things work together for good to them that love God, to them who are the called according to his purpose"
Colossians 3:17
"And whatsoever ye do in word or deed, do all in the name of the Lord Jesus, giving thanks to God and the Father by him"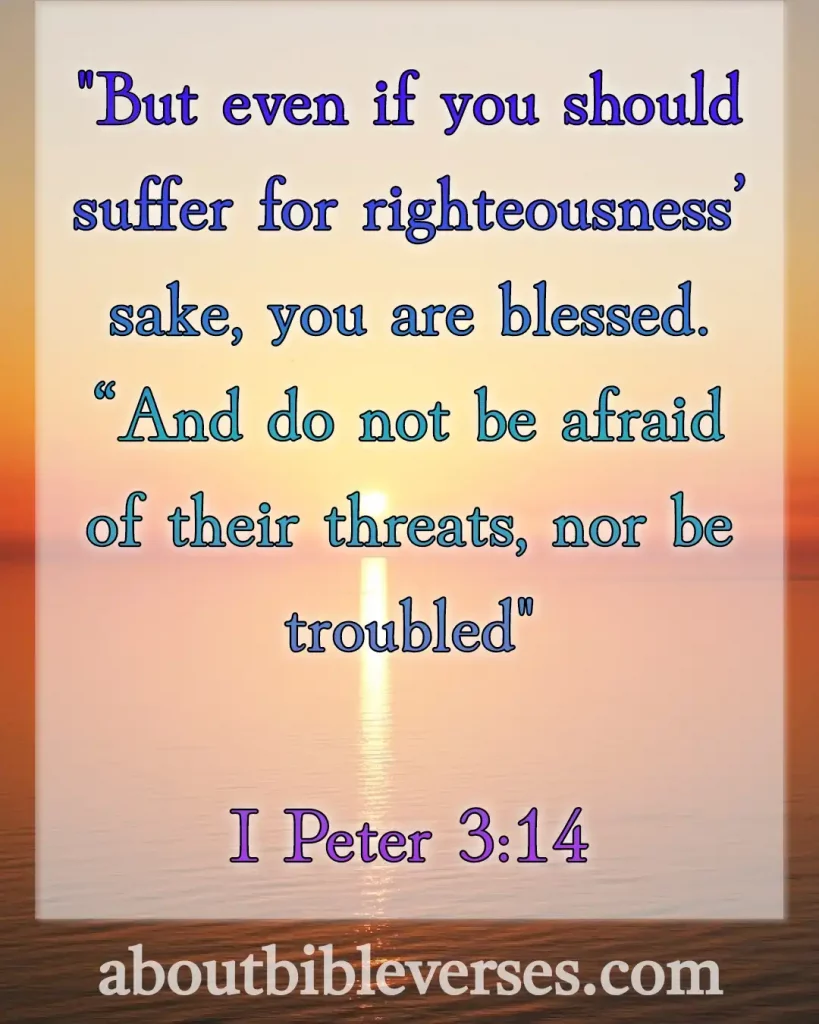 1 Peter 3:14
"But and if ye suffer for righteousness' sake, happy are ye: and be not afraid of their terror, neither be troubled"