Hello dear friends, welcome to our site in the name of Jesus Christ. Today we will look at the Bible Scriptures About the Warning Of False Prophets In KJV. If you like today's post then definitely comment and share.
Our beloved children of God, the word of God tells us to always be careful, lest anyone forget our vision through vain deception. Because the Bible says that many false prophets have come into this world who will separate us from the original path and they will do many wonders (Matthew 24:11).
So friends we need to have a good knowledge of the Bible and God so as not to fall into any trap of these false prophets. Because Jesus Christ told us, not everyone can enter the kingdom of heaven. Only those who do the will of my heavenly Father will enter the kingdom of heaven (Matthew 7:21).
The Bible also says that there will come false prophets who will not follow the teachings of Jesus Christ but will bring teachings that will deceive to fulfill the plans of their own lusts because such people do not serve our Lord Jesus Christ but serve their own bellies and different philosophies. With words deceives the simple heart (Romans 16:18). That's why the Bible repeatedly warns us to avoid such people.
Dear friends now let's see the Bible scriptures below that talk about the Warning Of False Prophets.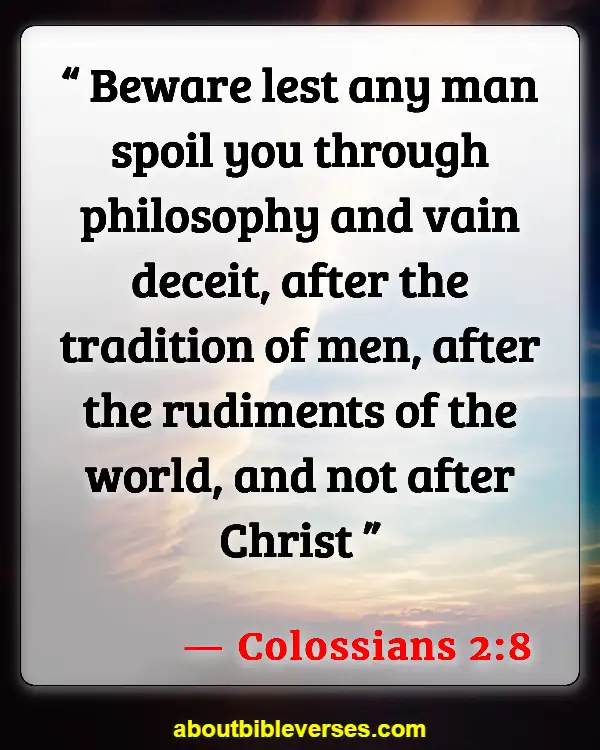 Colossians 2:8
"Beware lest any man spoil you through philosophy and vain deceit, after the tradition of men, after the rudiments of the world, and not after Christ"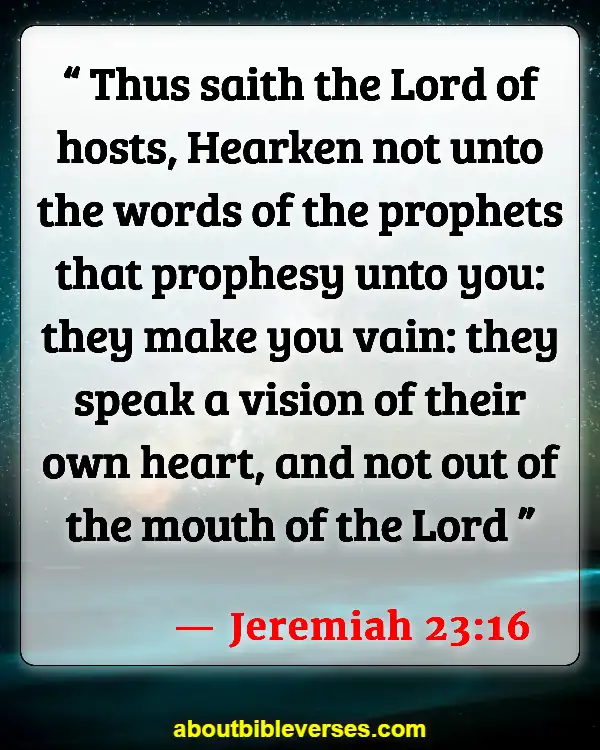 Jeremiah 23:16
"Thus saith the Lord of hosts, Hearken not unto the words of the prophets that prophesy unto you: they make you vain: they speak a vision of their own heart, and not out of the mouth of the Lord"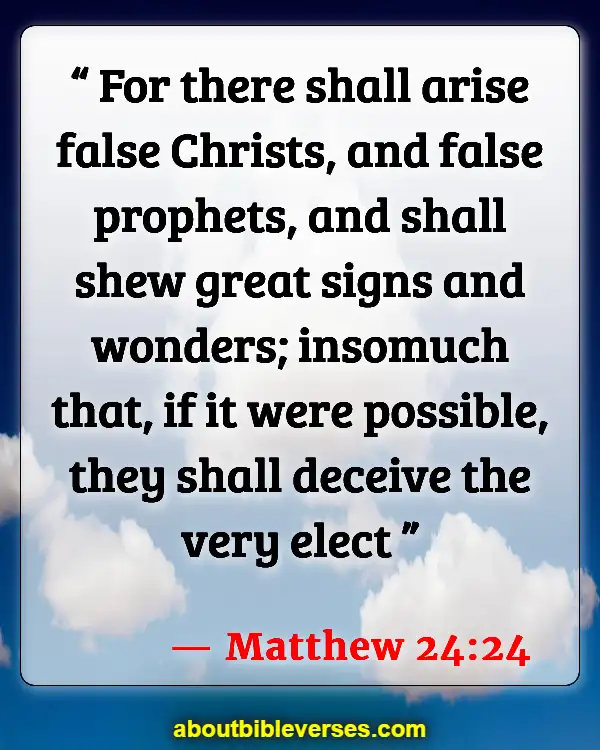 Matthew 24:24
"For there shall arise false Christs, and false prophets, and shall shew great signs and wonders; insomuch that, if it were possible, they shall deceive the very elect"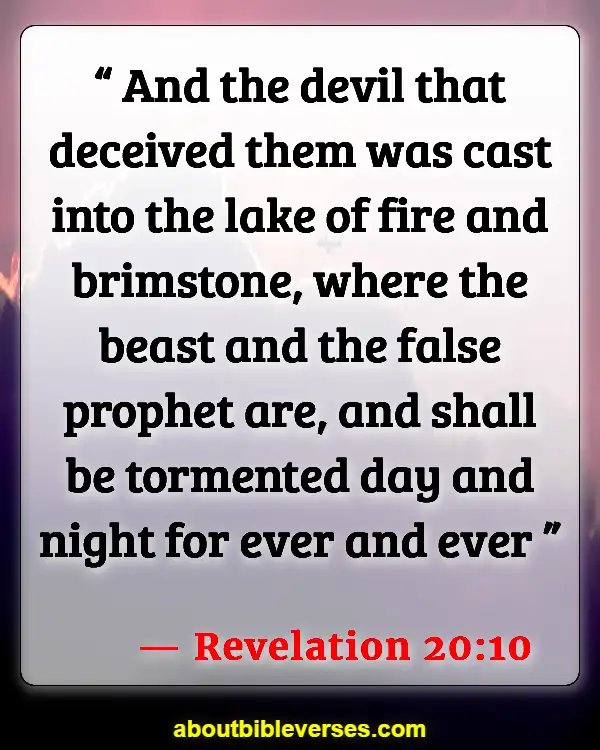 Revelation 20:10
"And the devil that deceived them was cast into the lake of fire and brimstone, where the beast and the false prophet are, and shall be tormented day and night for ever and ever"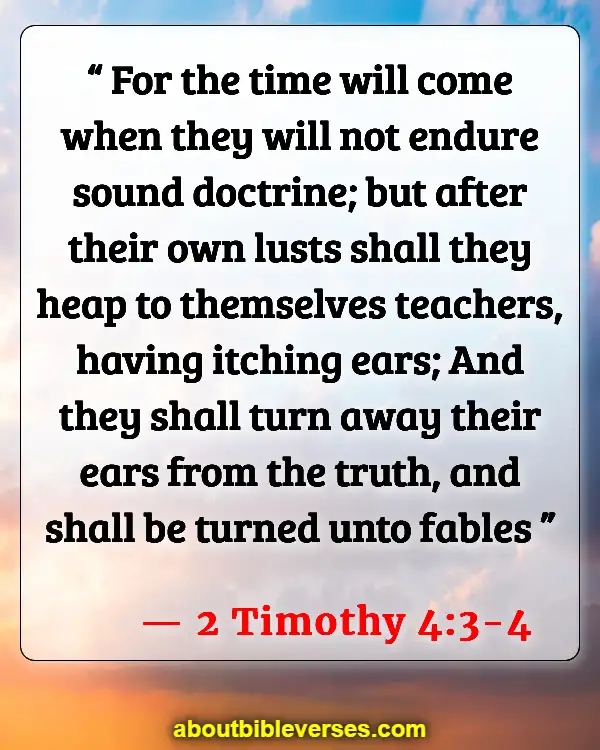 2 Timothy 4:3-4
"For the time will come when they will not endure sound doctrine; but after their own lusts shall they heap to themselves teachers, having itching ears; And they shall turn away their ears from the truth, and shall be turned unto fables"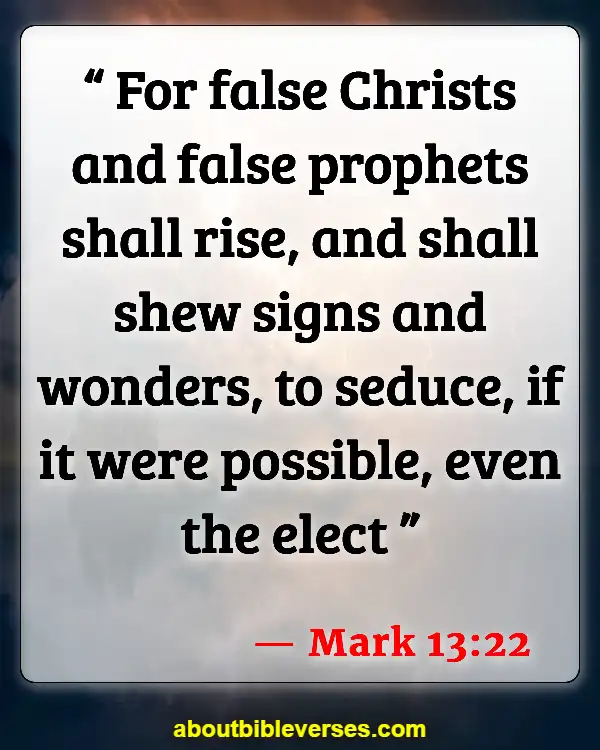 Mark 13:22
"For false Christs and false prophets shall rise, and shall shew signs and wonders, to seduce, if it were possible, even the elect"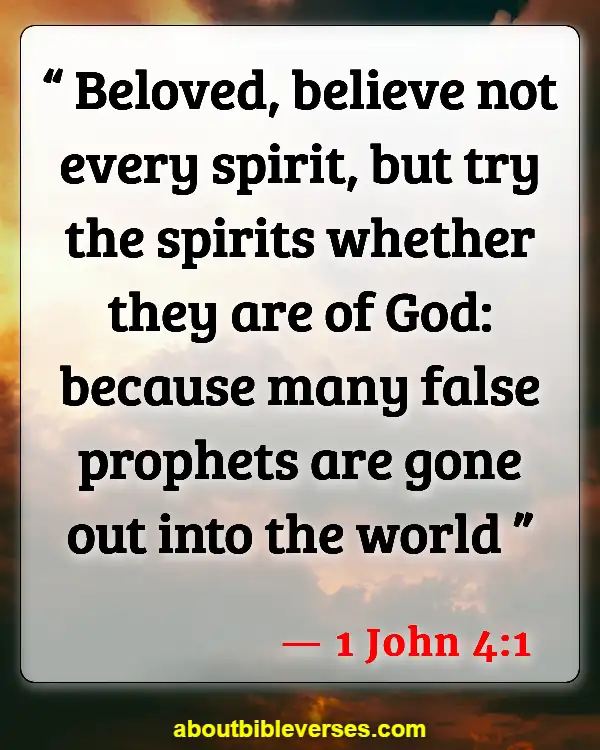 1 John 4:1
"Beloved, believe not every spirit, but try the spirits whether they are of God: because many false prophets are gone out into the world"
1 John 4:3
"And every spirit that confesseth not that Jesus Christ is come in the flesh is not of God: and this is that spirit of antichrist, whereof ye have heard that it should come; and even now already is it in the world"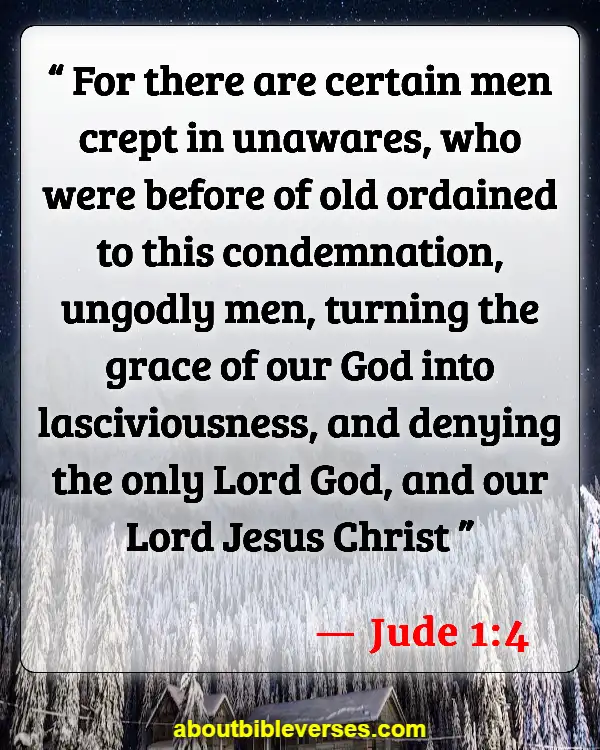 Jude 1:4
"For there are certain men crept in unawares, who were before of old ordained to this condemnation, ungodly men, turning the grace of our God into lasciviousness, and denying the only Lord God, and our Lord Jesus Christ"
2 Peter 2:1
"But there were false prophets also among the people, even as there shall be false teachers among you, who privily shall bring in damnable heresies, even denying the Lord that bought them, and bring upon themselves swift destruction"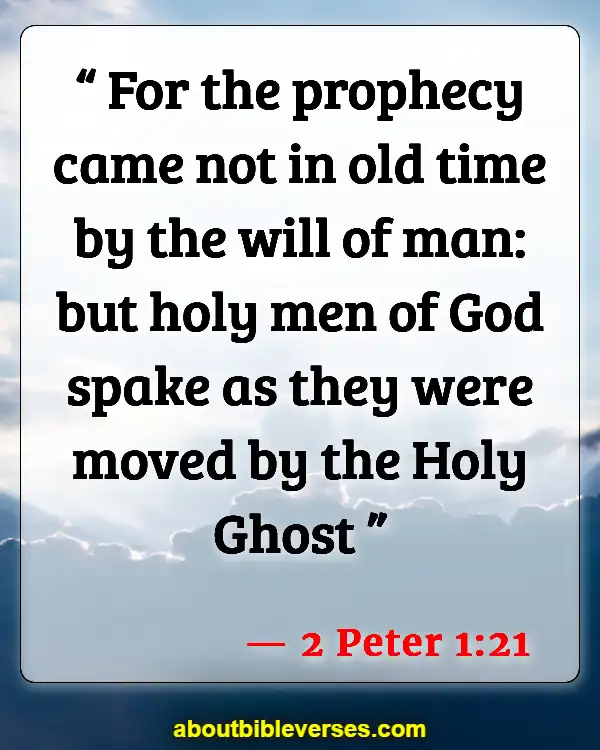 2 Peter 1:21
"For the prophecy came not in old time by the will of man: but holy men of God spake as they were moved by the Holy Ghost"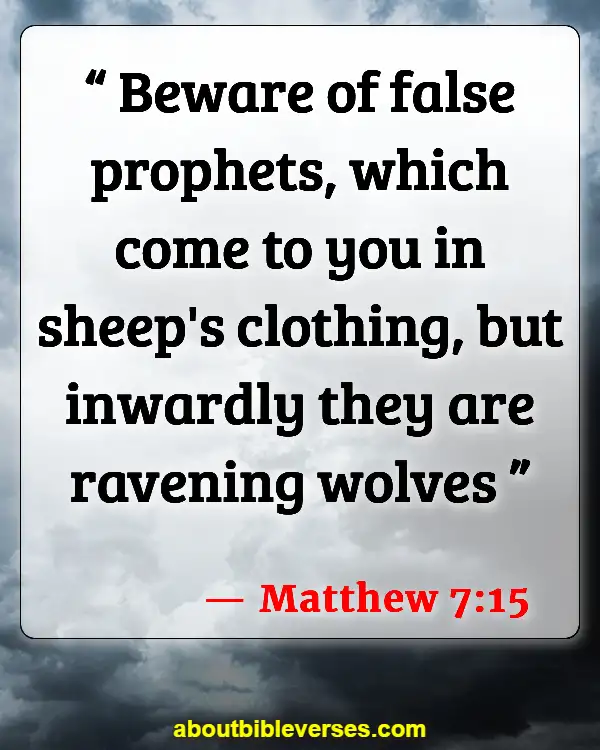 Matthew 7:15
"Beware of false prophets, which come to you in sheep's clothing, but inwardly they are ravening wolves"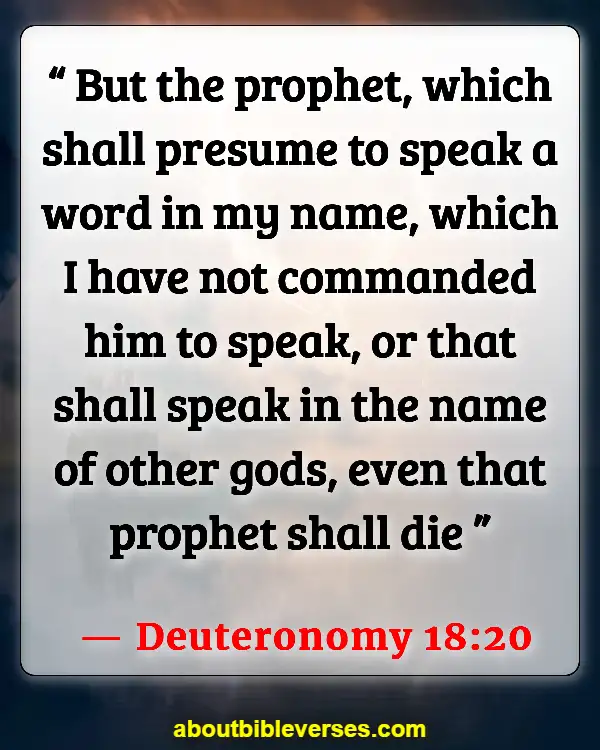 Deuteronomy 18:20
"But the prophet, which shall presume to speak a word in my name, which I have not commanded him to speak, or that shall speak in the name of other gods, even that prophet shall die"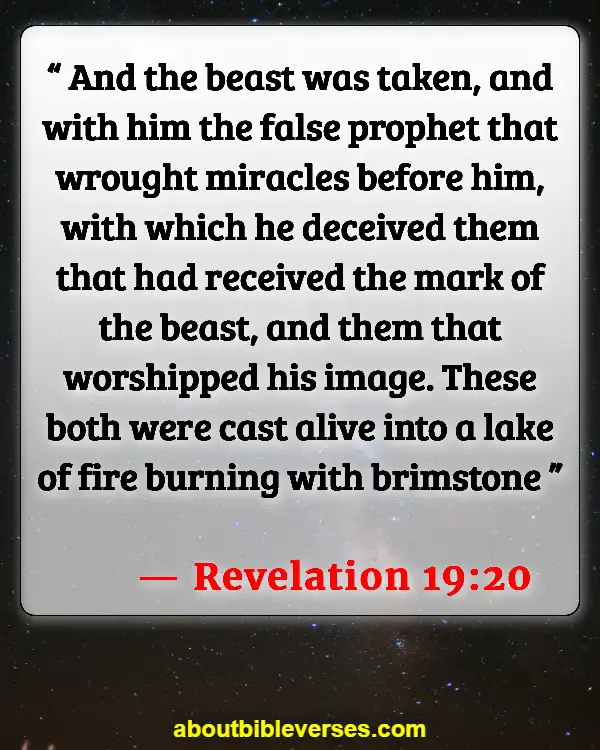 Revelation 19:20
"And the beast was taken, and with him the false prophet that wrought miracles before him, with which he deceived them that had received the mark of the beast, and them that worshipped his image. These both were cast alive into a lake of fire burning with brimstone"