Dear Friends, Since the beginning, there has been an ongoing struggle between the forces of good and evil. Though evil may seem to gain the upper hand at times, we can have faith that good will ultimately prevail. In the divine plan, darkness will give way to light.
God gifted humanity with free will, to choose our own path. Some listen to the whispers of temptation and walk the road to destruction. Others open their hearts to the call of righteousness. Light shines brightest against the backdrop of darkness. Courage and goodness stand out all the more against wickedness.
Evil seeks to devour all that is good, but it sows the seeds of its own defeat. In its greed and envy, evil turns on itself, while good stands united. Those who walk in the light know they do not stand alone. God is with them, and will renew their strength.
The darkness will not endure forever. The day is coming when evil will be no more. Justice will be done, and all creation restored. Though evil still walks among us, its power is limited. We need not fear or lose hope. The light still shines through the darkness, and the darkness has not overcome it.
Dear friends, now let's look to the Bible for wisdom and take heart. God's plan is unfolding, and goodness will have the final victory.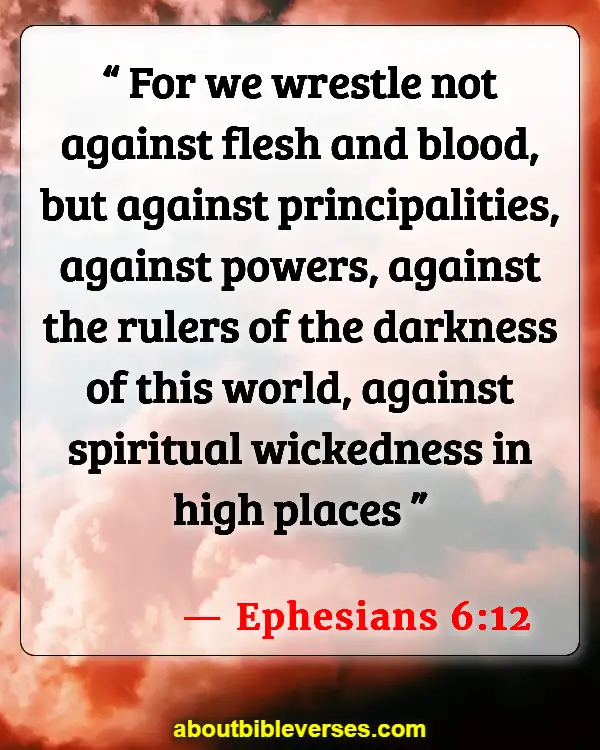 Ephesians 6:12
"For we wrestle not against flesh and blood, but against principalities, against powers, against the rulers of the darkness of this world, against spiritual wickedness in high places"
James 4:7
"Submit yourselves therefore to God. Resist the devil, and he will flee from you"
Romans 12:21
"Be not overcome of evil, but overcome evil with good"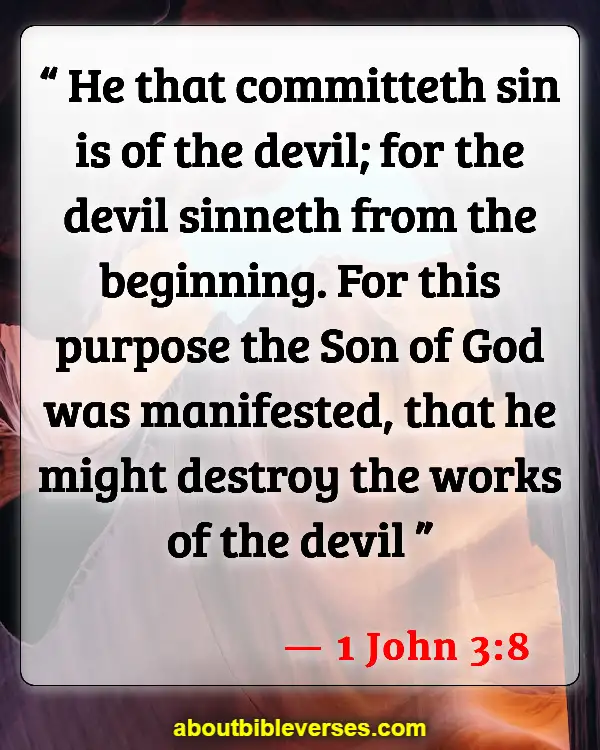 1 John 3:8
"He that committeth sin is of the devil; for the devil sinneth from the beginning. For this purpose the Son of God was manifested, that he might destroy the works of the devil"
1 Peter 5:8
"Be sober, be vigilant; because your adversary the devil, as a roaring lion, walketh about, seeking whom he may devour"
Romans 6:13
"Neither yield ye your members as instruments of unrighteousness unto sin: but yield yourselves unto God, as those that are alive from the dead, and your members as instruments of righteousness unto God"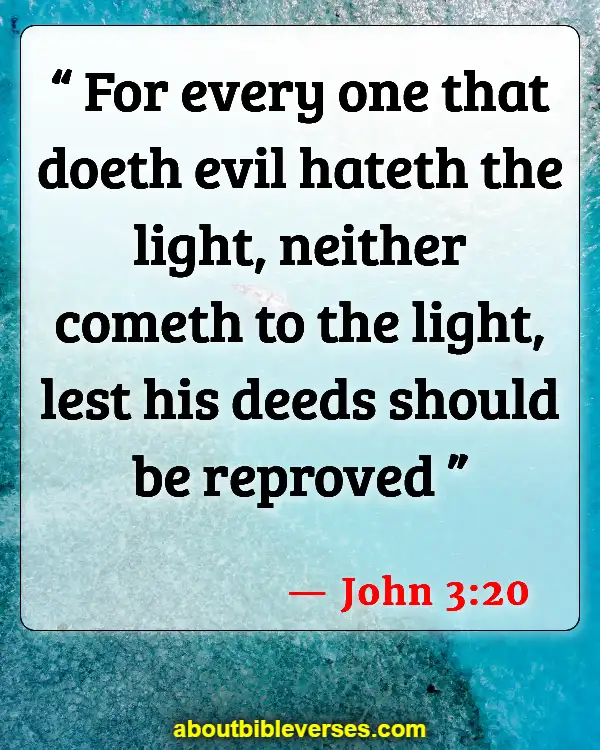 John 3:20
"For every one that doeth evil hateth the light, neither cometh to the light, lest his deeds should be reproved"
Ephesians 6:11
"Put on the whole armour of God, that ye may be able to stand against the wiles of the devil"
Proverbs 14:22
"Do they not err that devise evil? but mercy and truth shall be to them that devise good"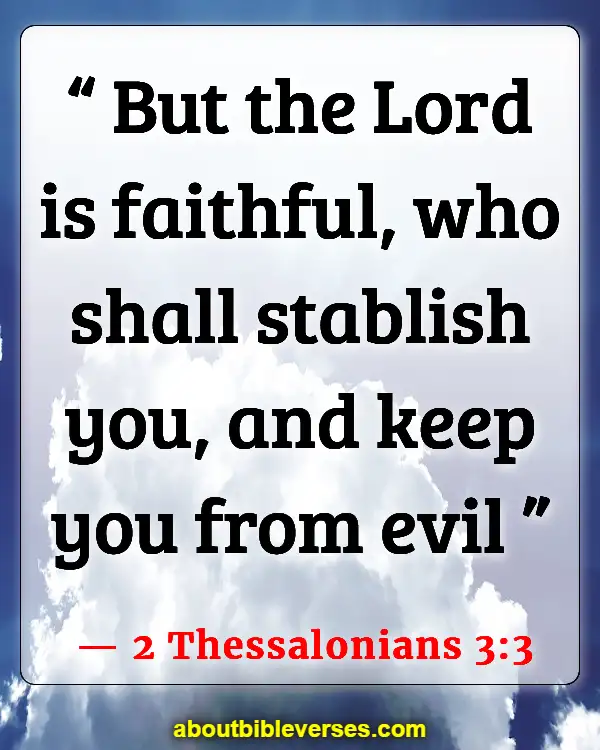 2 Thessalonians 3:3
"But the Lord is faithful, who shall stablish you, and keep you from evil"
Matthew 26:41
"Watch and pray, that ye enter not into temptation: the spirit indeed is willing, but the flesh is weak"
Romans 12:9
"Let love be without dissimulation. Abhor that which is evil; cleave to that which is good"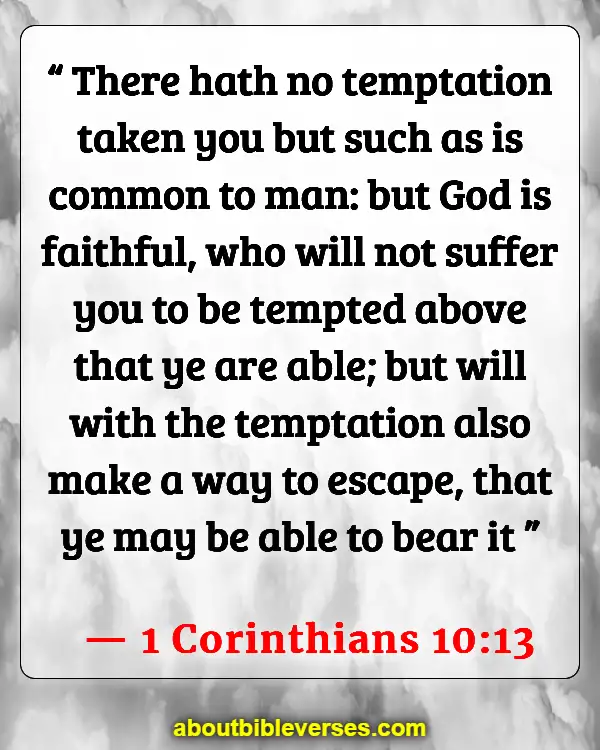 1 Corinthians 10:13
"There hath no temptation taken you but such as is common to man: but God is faithful, who will not suffer you to be tempted above that ye are able; but will with the temptation also make a way to escape, that ye may be able to bear it"
1 Peter 2:11
"Dearly beloved, I beseech you as strangers and pilgrims, abstain from fleshly lusts, which war against the soul"
2 Corinthians 2:11
"Lest Satan should get an advantage of us: for we are not ignorant of his devices"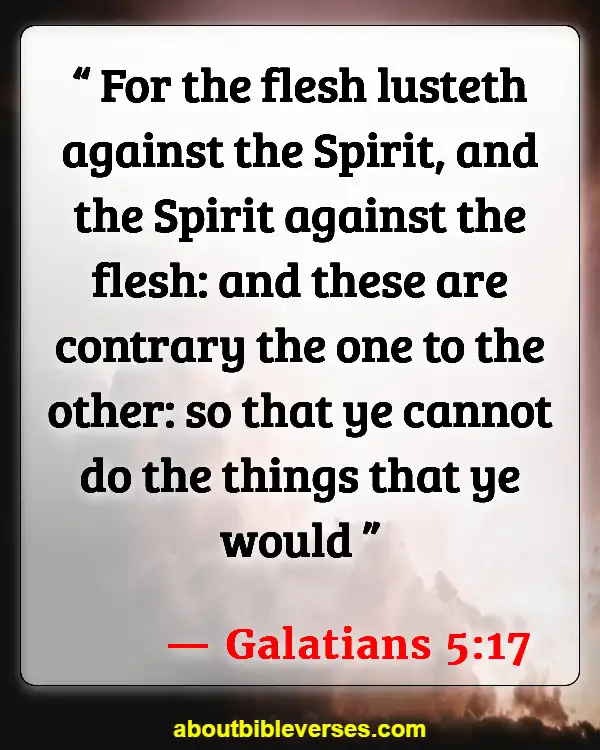 Galatians 5:17
"For the flesh lusteth against the Spirit, and the Spirit against the flesh: and these are contrary the one to the other: so that ye cannot do the things that ye would"
1 John 5:19
"And we know that we are of God, and the whole world lieth in wickedness"
Acts 26:18
"To open their eyes, and to turn them from darkness to light, and from the power of Satan unto God, that they may receive forgiveness of sins, and inheritance among them which are sanctified by faith that is in me"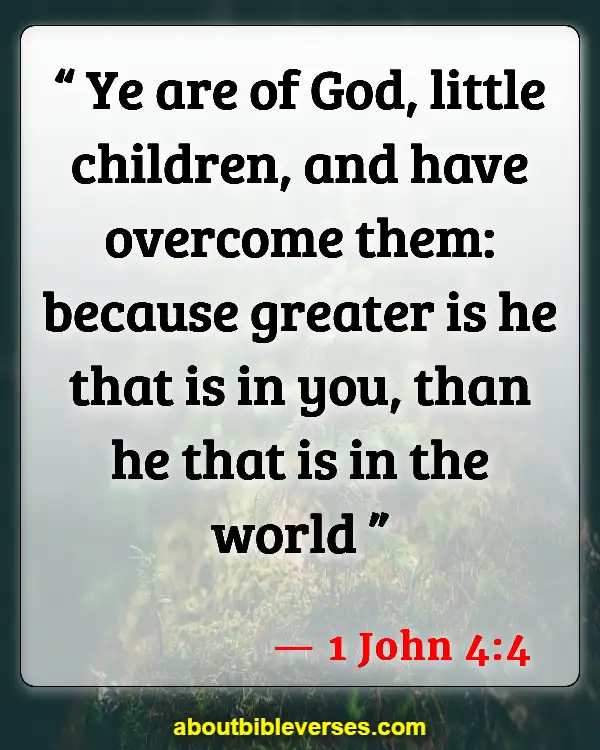 1 John 4:4
"Ye are of God, little children, and have overcome them: because greater is he that is in you, than he that is in the world"
Proverbs 4:27
"Turn not to the right hand nor to the left: remove thy foot from evil"
Galatians 1:4
"Who gave himself for our sins, that he might deliver us from this present evil world, according to the will of God and our Father"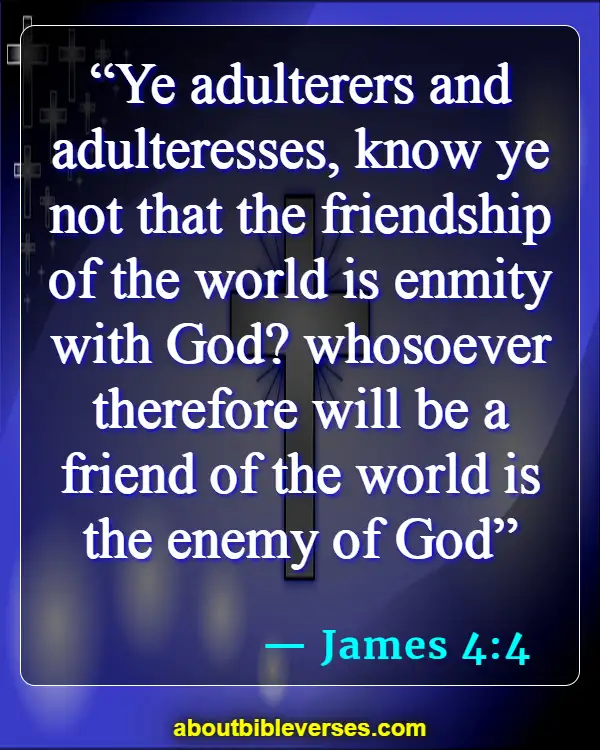 James 4:4
"Ye adulterers and adulteresses, know ye not that the friendship of the world is enmity with God? whosoever therefore will be a friend of the world is the enemy of God"
1 Corinthians 6:9-11
"Know ye not that the unrighteous shall not inherit the kingdom of God? Be not deceived: neither fornicators, nor idolaters, nor adulterers, nor effeminate, nor abusers of themselves with mankind, Nor thieves, nor covetous, nor drunkards, nor revilers, nor extortioners, shall inherit the kingdom of God. And such were some of you: but ye are washed, but ye are sanctified, but ye are justified in the name of the Lord Jesus, and by the Spirit of our God"
Acts 5:3
"But Peter said, Ananias, why hath Satan filled thine heart to lie to the Holy Ghost, and to keep back part of the price of the land?"
1 John 5:18
"We know that whosoever is born of God sinneth not; but he that is begotten of God keepeth himself, and that wicked one toucheth him not"
1 Timothy 6:12
"Fight the good fight of faith, lay hold on eternal life, whereunto thou art also called, and hast professed a good profession before many witnesses"
John 17:15
"I pray not that thou shouldest take them out of the world, but that thou shouldest keep them from the evil"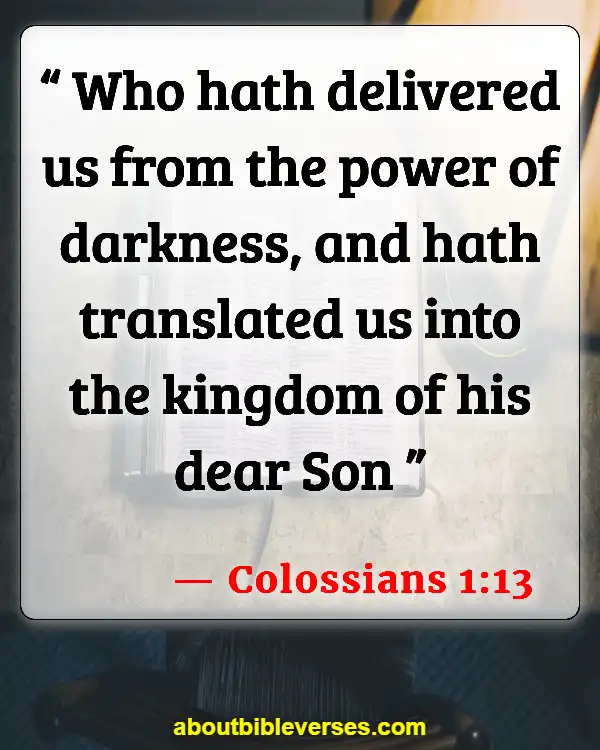 Colossians 1:13
"Who hath delivered us from the power of darkness, and hath translated us into the kingdom of his dear Son"
1 John 4:1
"Beloved, believe not every spirit, but try the spirits whether they are of God: because many false prophets are gone out into the world"
1 John 3:10
"In this the children of God are manifest, and the children of the devil: whosoever doeth not righteousness is not of God, neither he that loveth not his brother"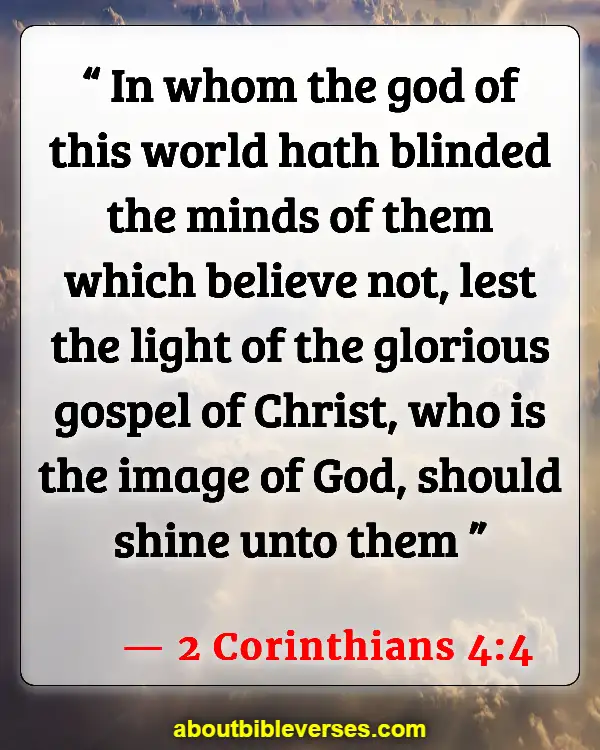 2 Corinthians 4:4
"In whom the god of this world hath blinded the minds of them which believe not, lest the light of the glorious gospel of Christ, who is the image of God, should shine unto them"