Hello dear friends, welcome to our site in the name of Jesus Christ. Today we will look at the Bible Scriptures About Protect You From Evil In KJV. If you like today's post then definitely comment and share.
Friends we must stay away from evil because we love God so we must hate evil. For he preserveth our souls, he delivereth us from the hand of the wicked (Psalm 97:10).
Besides, the Bible says that God hates these things that we should never do. A proud countenance, a lying tongue, innocent bloodshed, a heart that devises evil thoughts, feet that run to mischief, false witnesses (Proverbs 6:16-19).
So we must put on the armor of God so that we can stay away from evil and be able to stand against Satan's various tricks. So we should always be with God, and let us read His Word and communicate all our plans or concerns to God through prayer.
Only God's Word directs our steps and no iniquity can have dominion over us (Psalm 119:133). Friends, let's look at the scriptures of the Bible below where we will see how God works in our lives and what the Bible says About Protect You From Evil.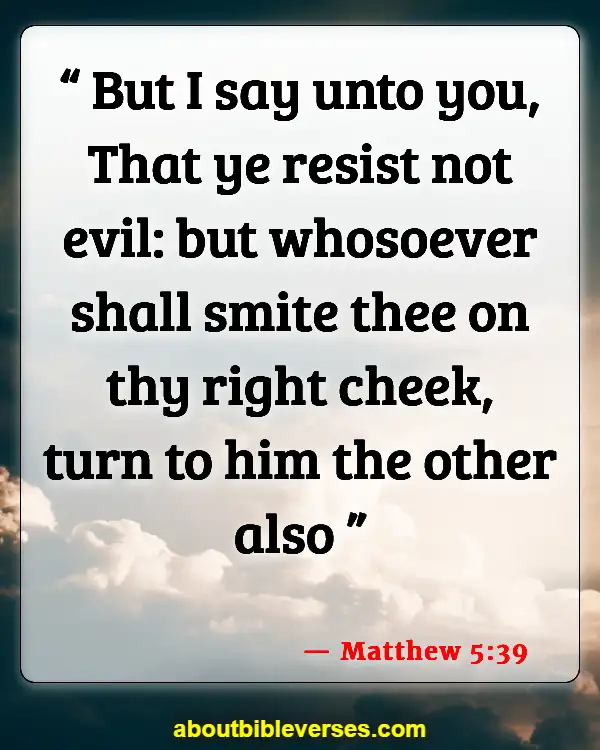 Matthew 5:39
"But I say unto you, That ye resist not evil: but whosoever shall smite thee on thy right cheek, turn to him the other also"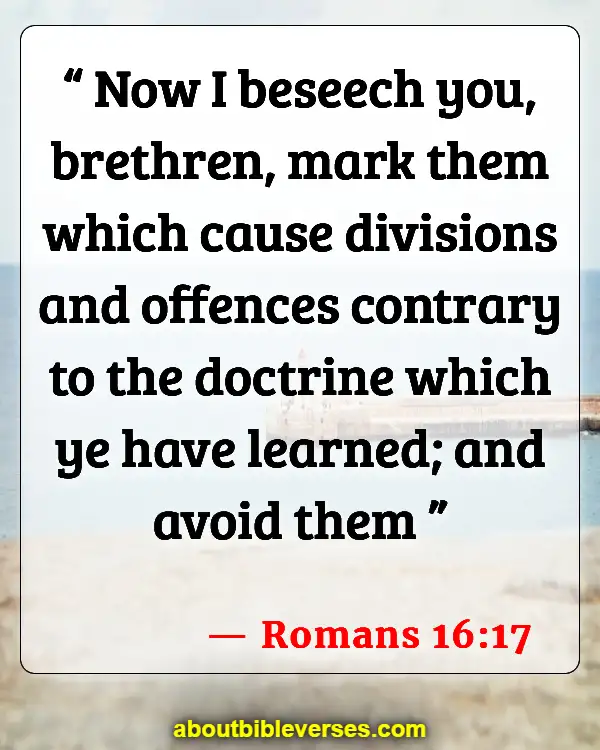 Romans 16:17
"Now I beseech you, brethren, mark them which cause divisions and offences contrary to the doctrine which ye have learned; and avoid them"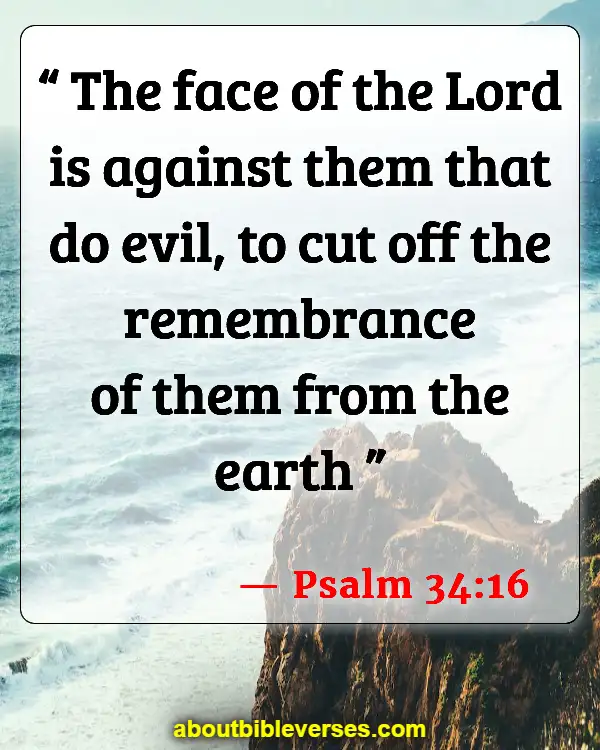 Psalm 34:16
"The face of the Lord is against them that do evil, to cut off the remembrance of them from the earth"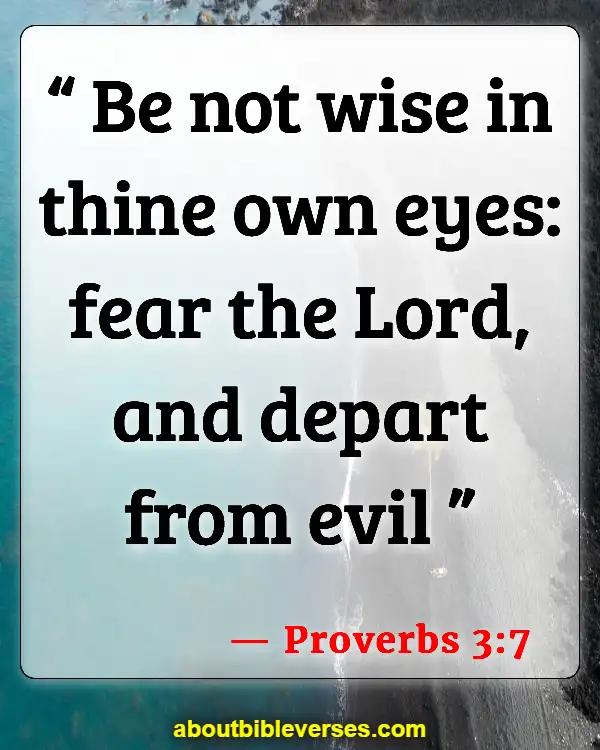 Proverbs 3:7
"Be not wise in thine own eyes: fear the Lord, and depart from evil"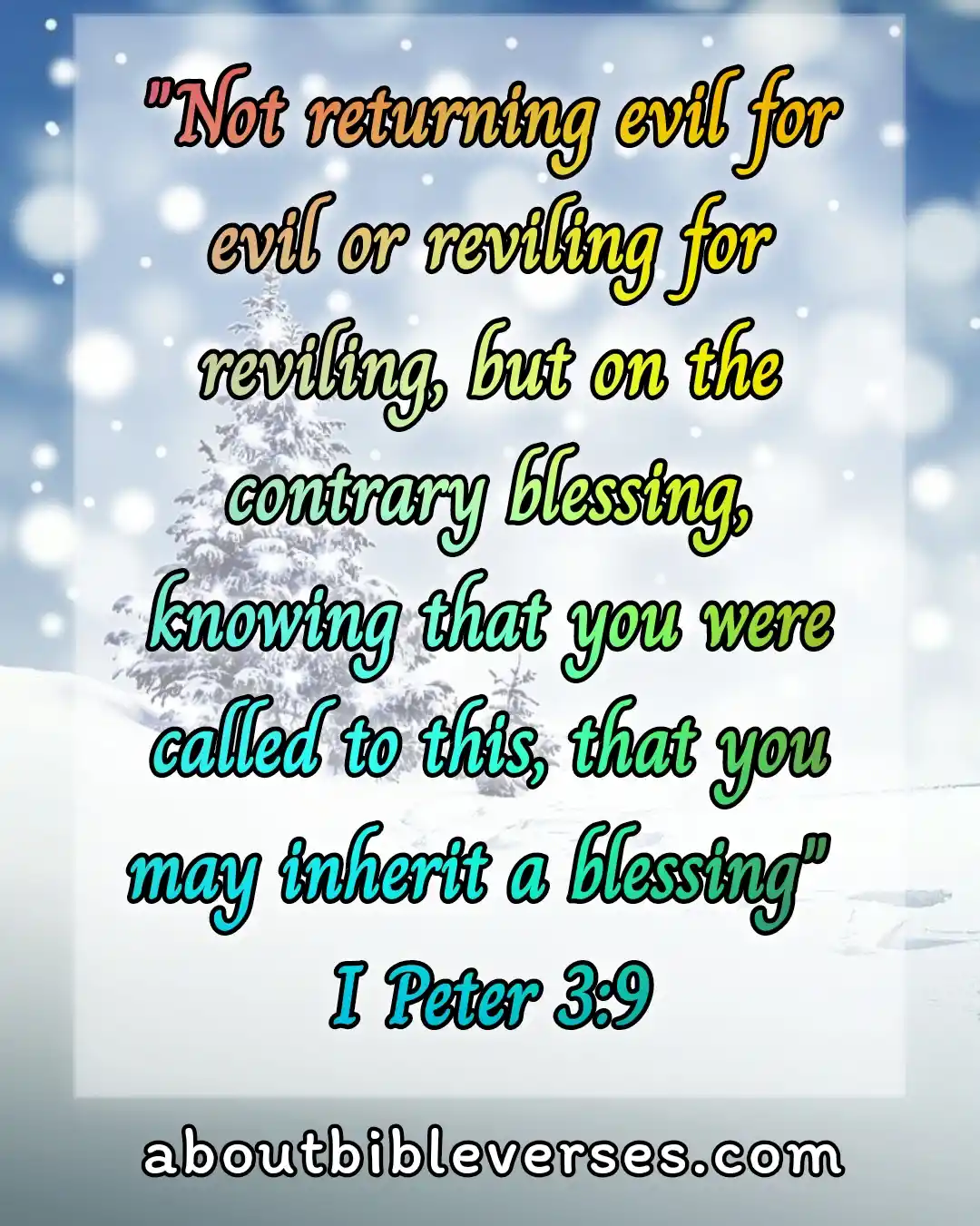 1 Peter 3:9
"Not rendering evil for evil, or railing for railing: but contrariwise blessing; knowing that ye are thereunto called, that ye should inherit a blessing"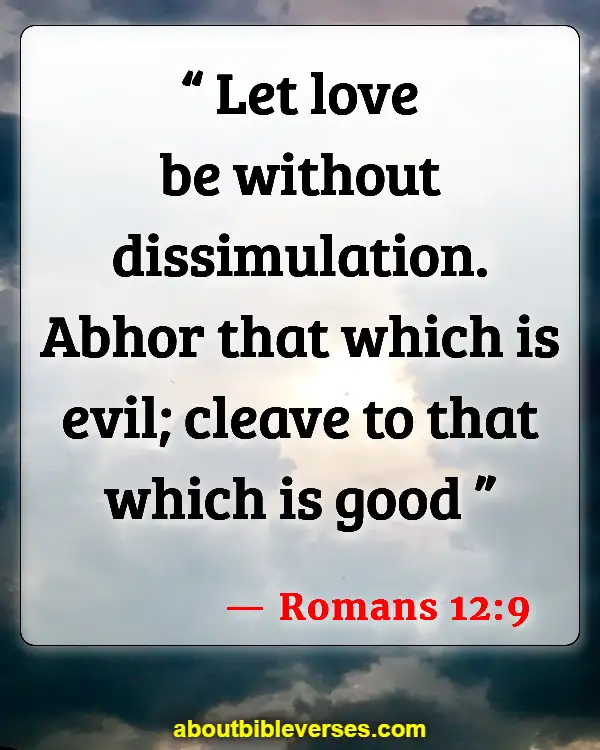 Romans 12:9
"Let love be without dissimulation. Abhor that which is evil; cleave to that which is good"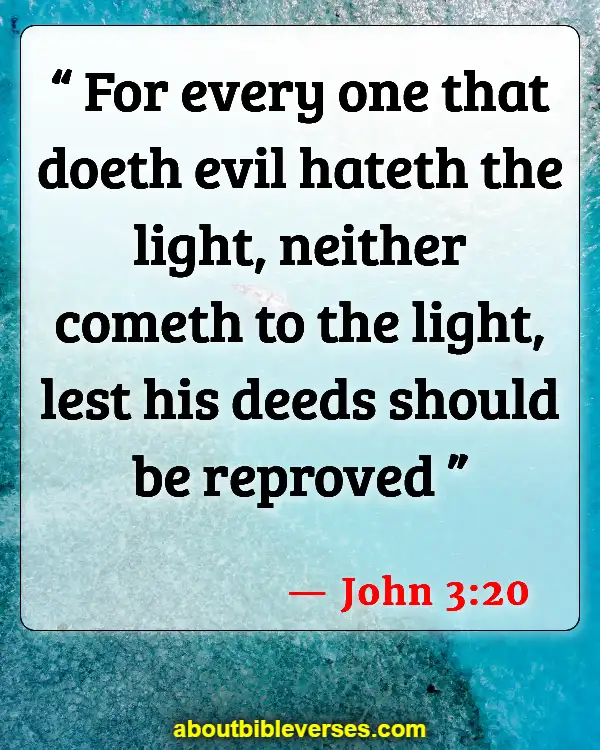 John 3:20
"For every one that doeth evil hateth the light, neither cometh to the light, lest his deeds should be reproved"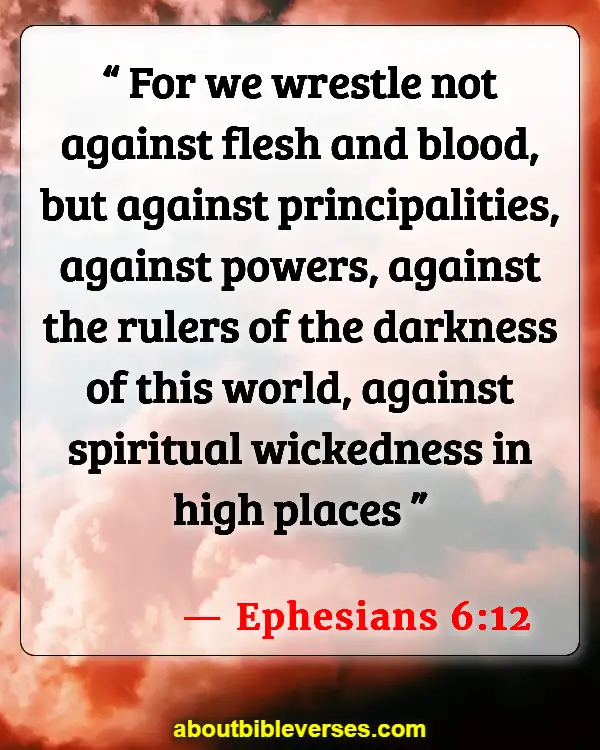 Ephesians 6:12
"For we wrestle not against flesh and blood, but against principalities, against powers, against the rulers of the darkness of this world, against spiritual wickedness in high places"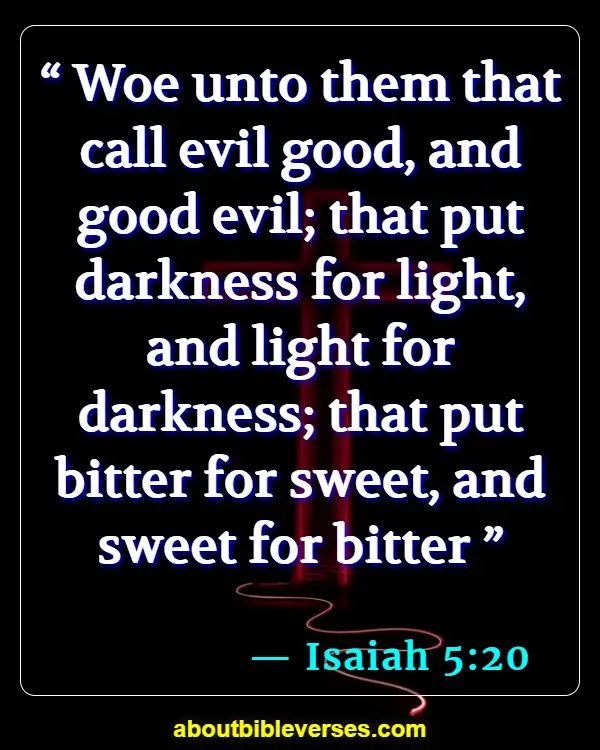 Isaiah 5:20
"Woe unto them that call evil good, and good evil; that put darkness for light, and light for darkness; that put bitter for sweet, and sweet for bitter"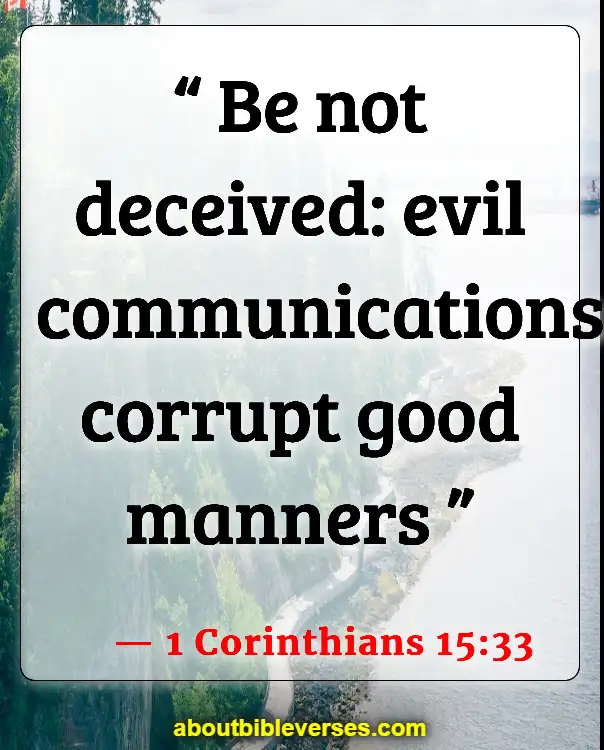 1 Corinthians 15:33
"Be not deceived: evil communications corrupt good manners"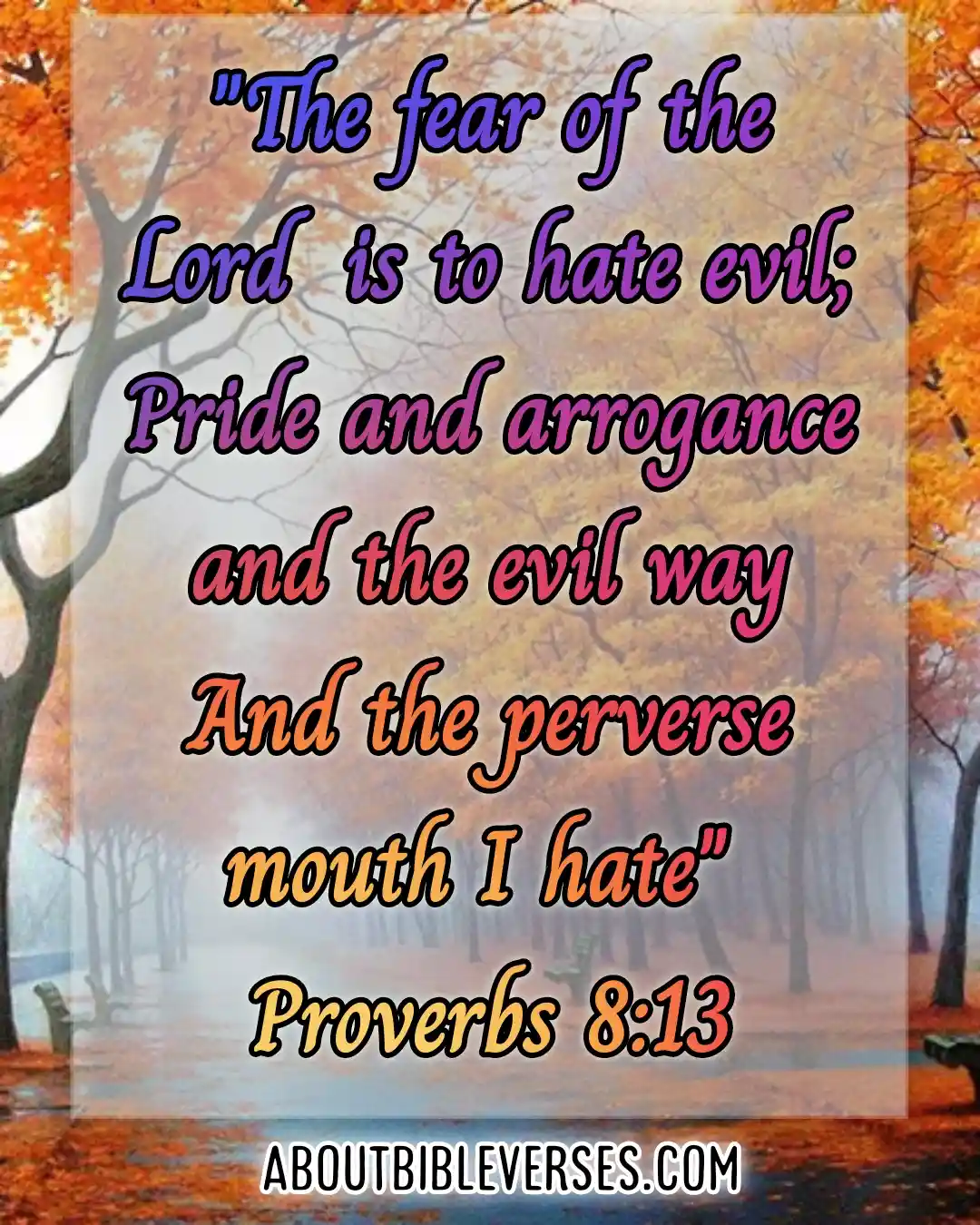 Proverbs 8:13
"The fear of the Lord is to hate evil: pride, and arrogancy, and the evil way, and the froward mouth, do I hate"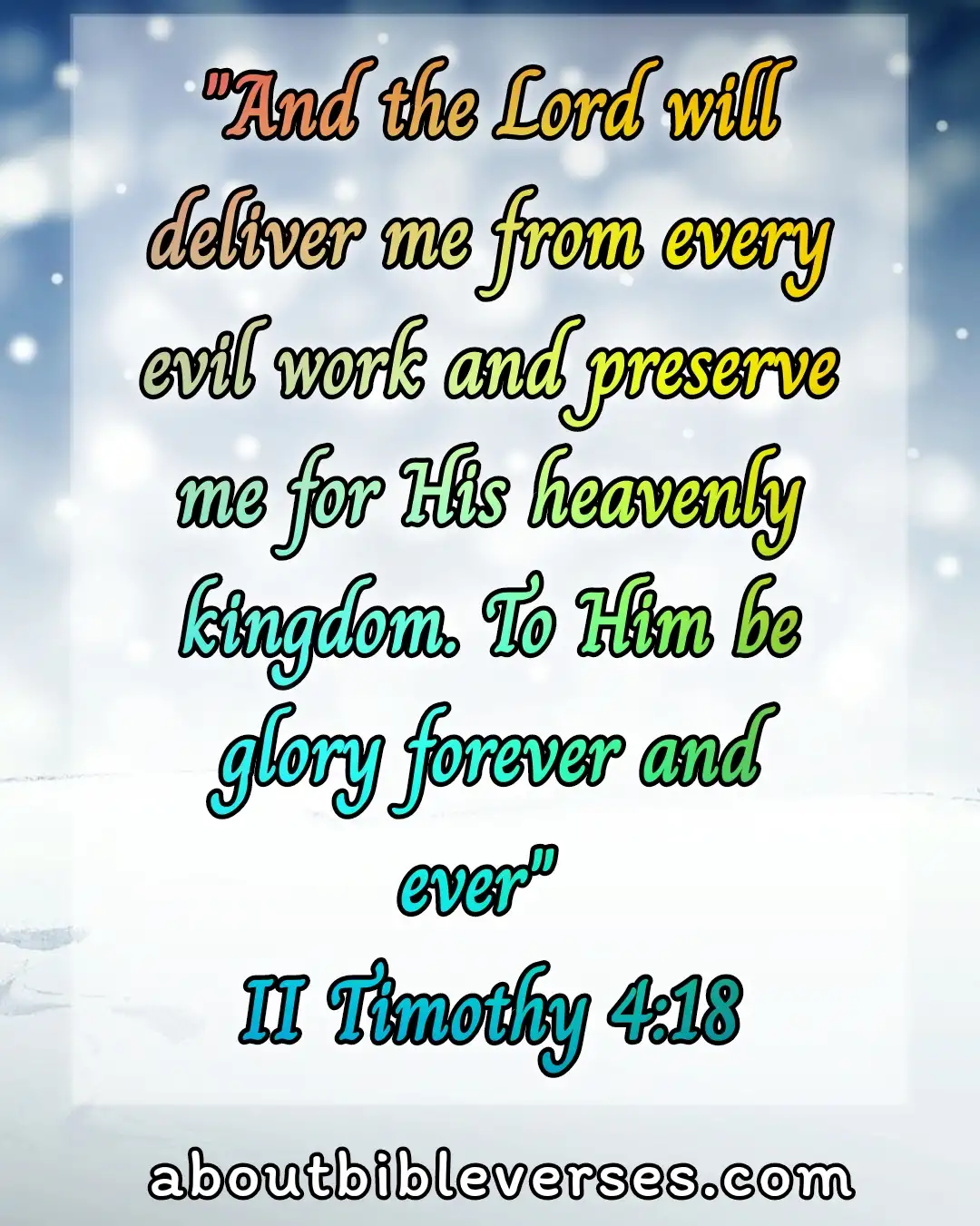 2 Timothy 4:18
"And the Lord shall deliver me from every evil work, and will preserve me unto his heavenly kingdom: to whom be glory for ever and ever. Amen"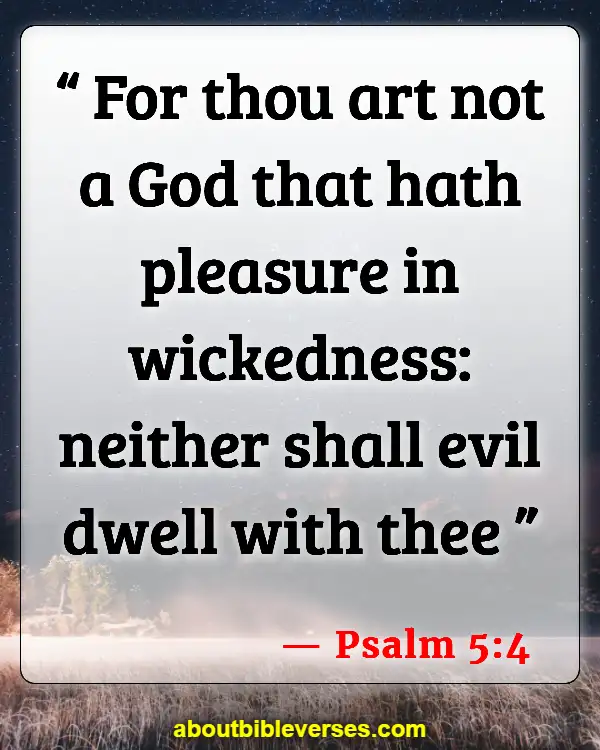 Psalm 5:4
"For thou art not a God that hath pleasure in wickedness: neither shall evil dwell with thee"
Proverbs 17:13
"Whoso rewardeth evil for good, evil shall not depart from his house"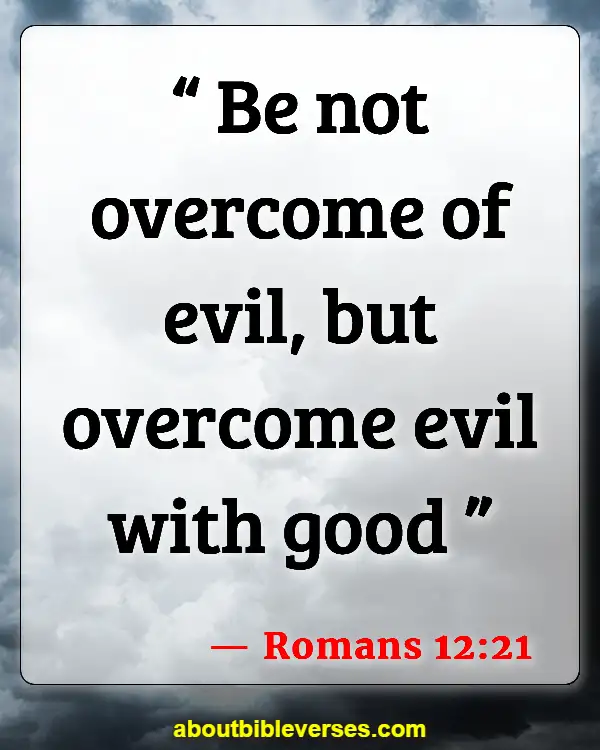 Romans 12:21
"Be not overcome of evil, but overcome evil with good"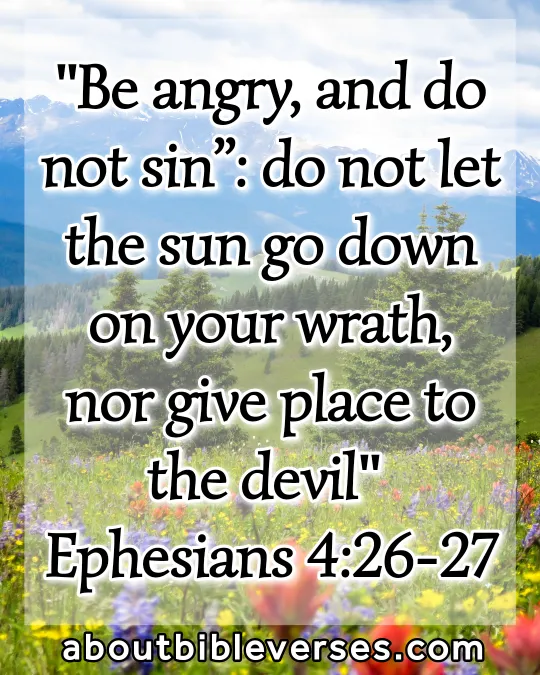 Ephesians 4:26-27
"Be ye angry, and sin not: let not the sun go down upon your wrath: Neither give place to the devil"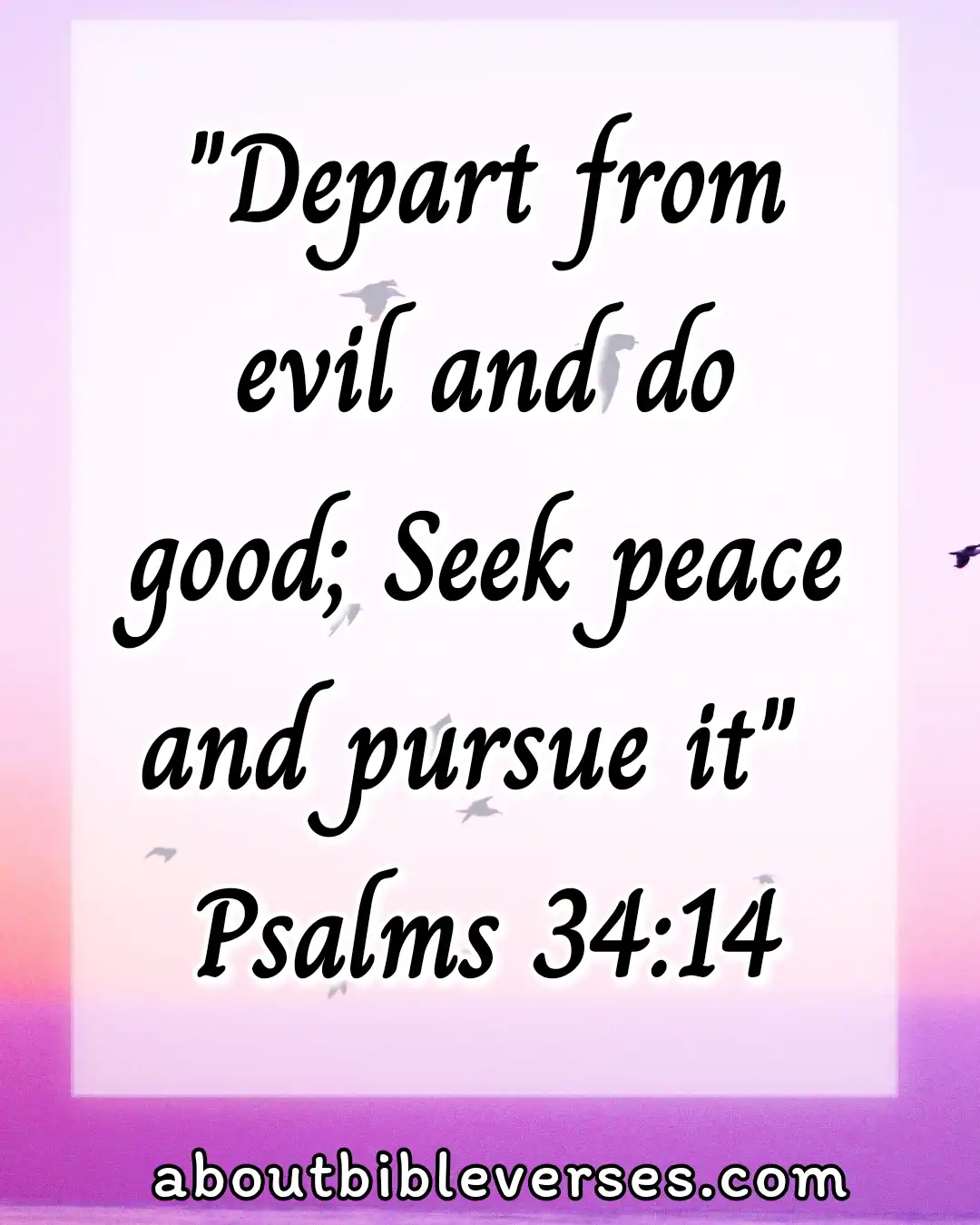 Psalm 34:14
"Depart from evil, and do good; seek peace, and pursue it"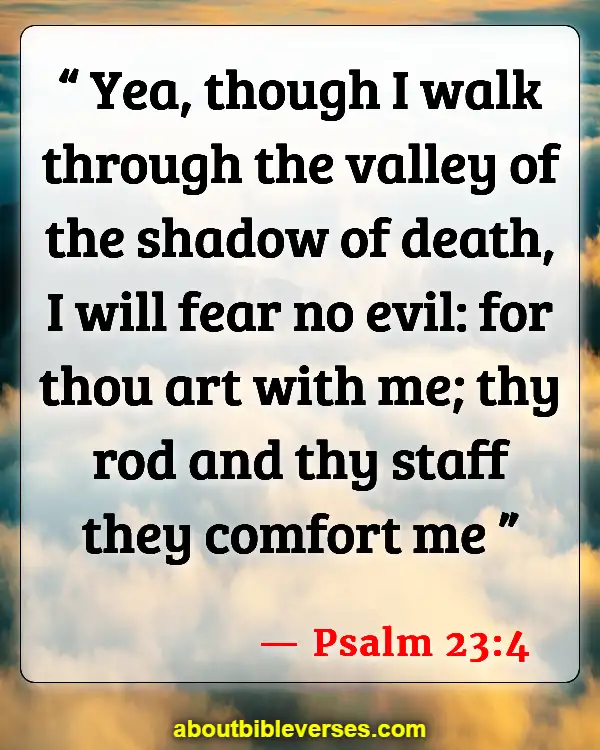 Psalm 23:4
"Yea, though I walk through the valley of the shadow of death, I will fear no evil: for thou art with me; thy rod and thy staff they comfort me"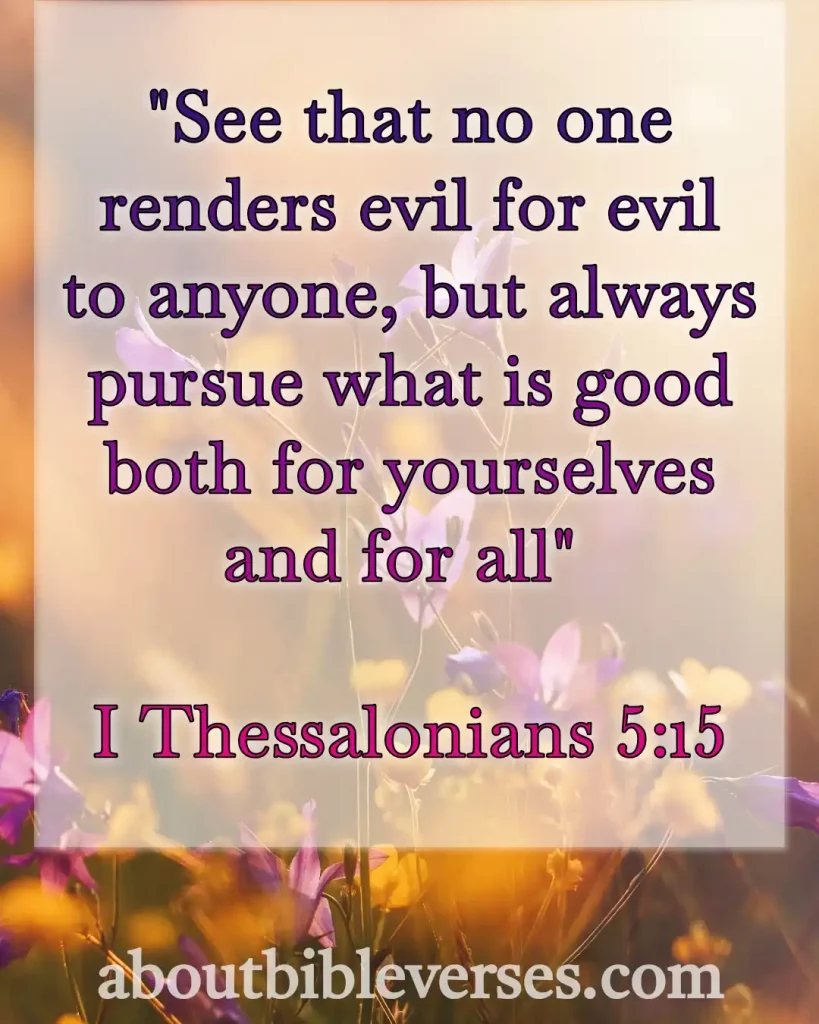 1 Thessalonians 5:15
"See that none render evil for evil unto any man; but ever follow that which is good, both among yourselves, and to all men"