Hello dear friends, welcome to our site in the name of Jesus Christ. Today we will look at the Bible Scriptures About Reaching And Preaching To Unbelievers In KJV. If you like today's post then definitely comment and share.
O children of our God, our Lord Jesus Christ commanded his disciples to go into all the world and preach the gospel of God. And we see in the Bible that his disciples did the same.
Friends, that command of Jesus Christ is not only for his disciples but also for us today. And God tells us to go to those unbelievers and preach the gospel of God.
Because Jesus Christ gave his life on the cross for every person in the world, and the Bible says God does not want anyone to be lost from him, God loves every person no matter what race he is.
Friends, we should reach out to unbelievers with the word of God and Preach to them, so that they may have life. Because the Bible says the kingdom of God is at hand. And friends, when we bring a lost soul back to God, God blesses us and has a reward for us in heaven.
Dear friends now let's see the Bible scriptures below that talk about Reaching And Preaching To Unbelievers.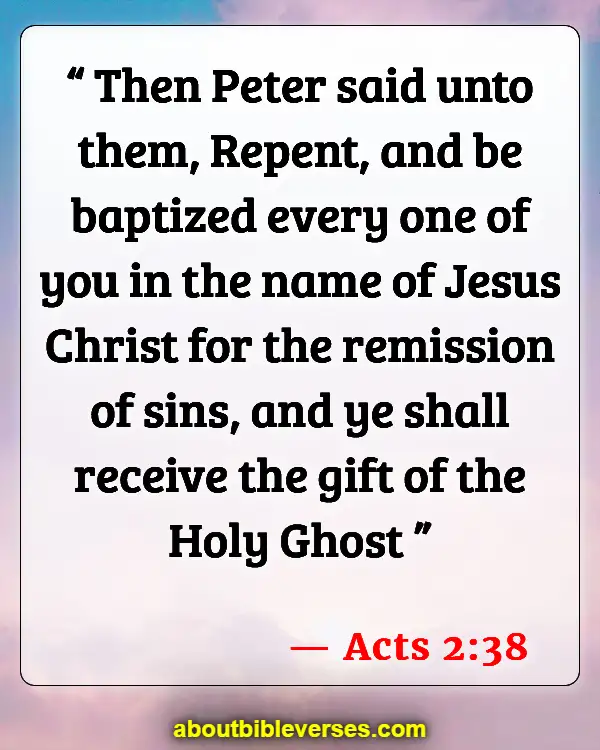 Acts 2:38
"Then Peter said unto them, Repent, and be baptized every one of you in the name of Jesus Christ for the remission of sins, and ye shall receive the gift of the Holy Ghost"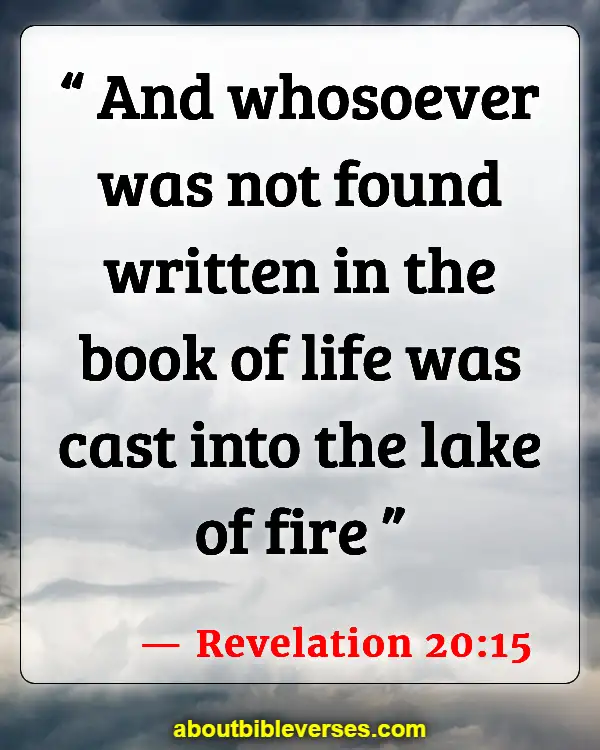 Revelation 20:15
"And whosoever was not found written in the book of life was cast into the lake of fire"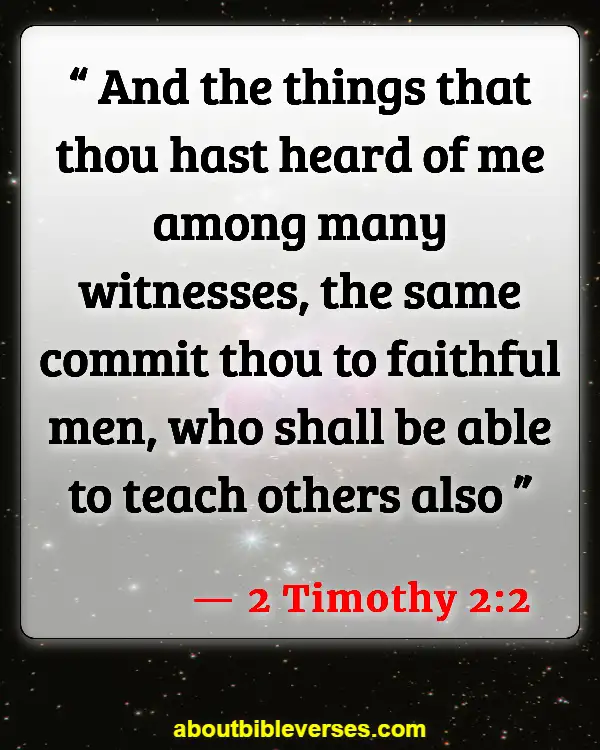 2 Timothy 2:2
"And the things that thou hast heard of me among many witnesses, the same commit thou to faithful men, who shall be able to teach others also"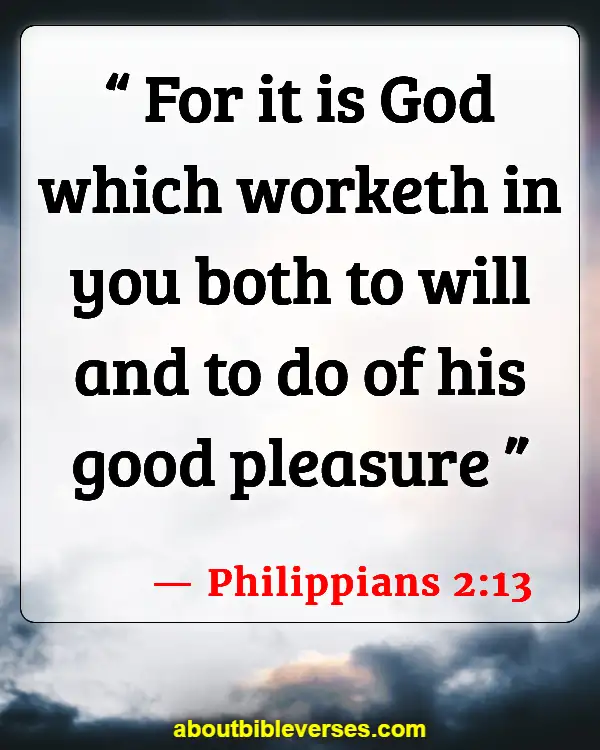 Philippians 2:13
"For it is God which worketh in you both to will and to do of his good pleasure"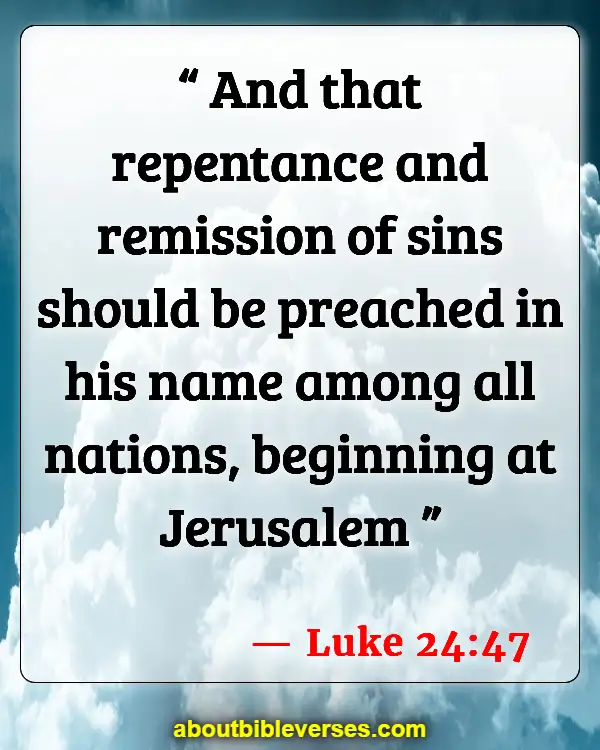 Luke 24:47
"And that repentance and remission of sins should be preached in his name among all nations, beginning at Jerusalem"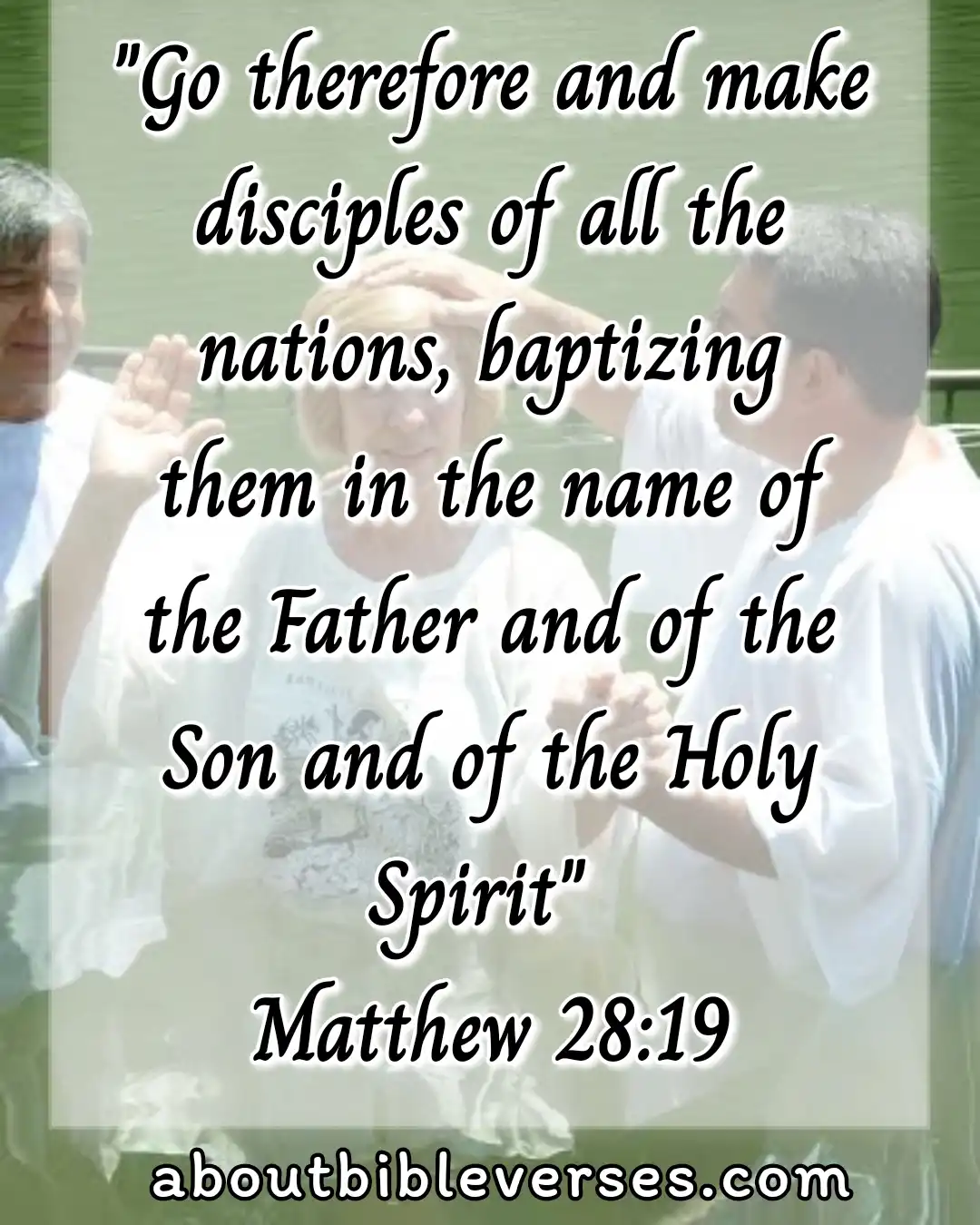 Matthew 28:19
"Go ye therefore, and teach all nations, baptizing them in the name of the Father, and of the Son, and of the Holy Ghost"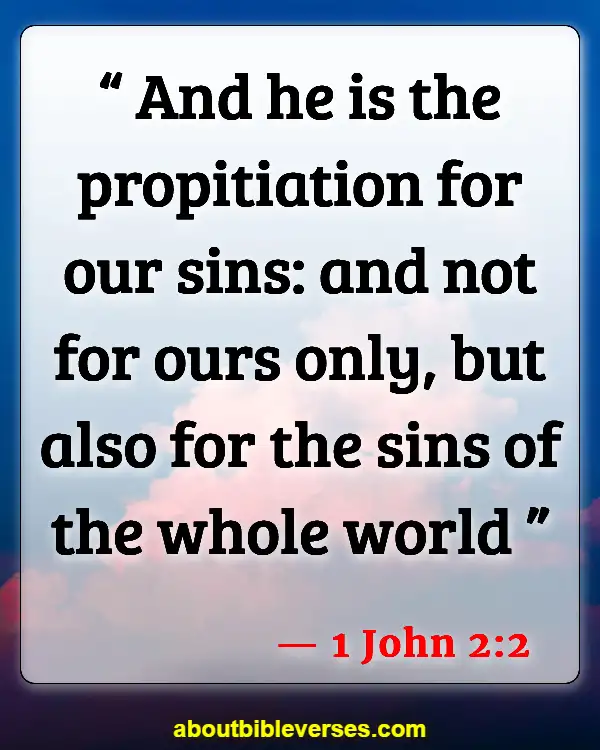 1 John 2:2
"And he is the propitiation for our sins: and not for ours only, but also for the sins of the whole world"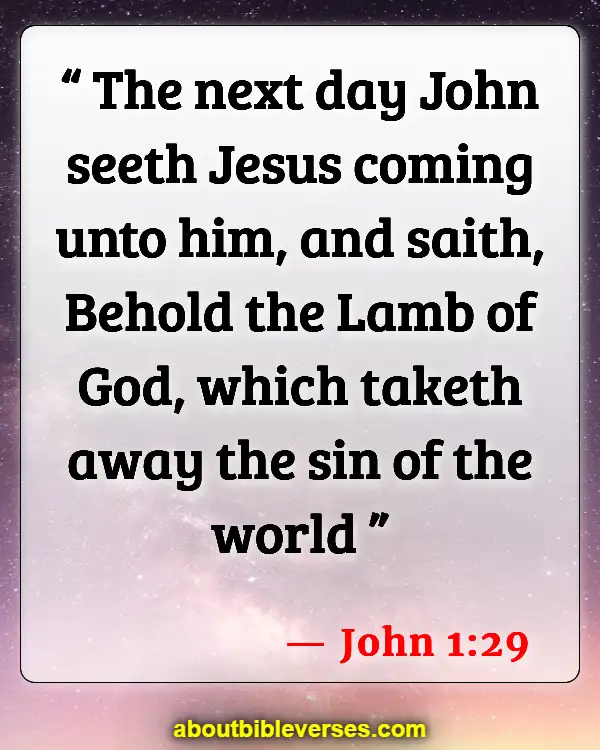 John 1:29
"The next day John seeth Jesus coming unto him, and saith, Behold the Lamb of God, which taketh away the sin of the world"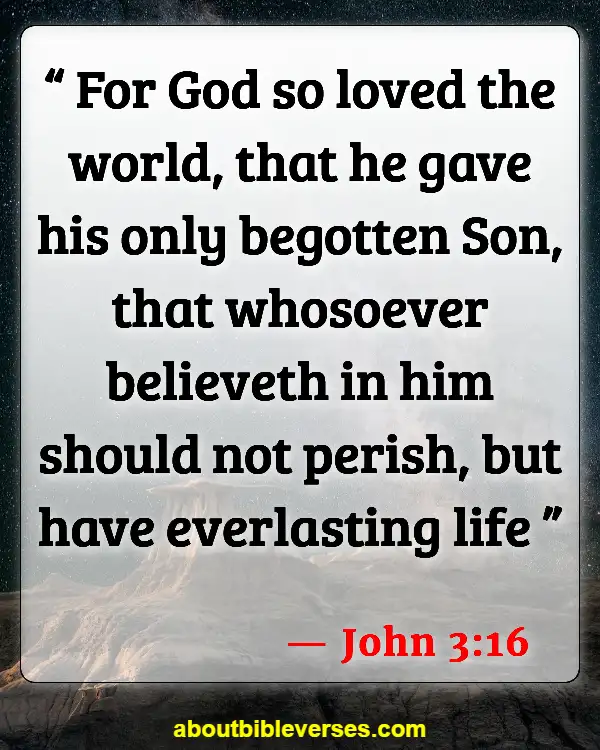 John 3:16
"For God so loved the world, that he gave his only begotten Son, that whosoever believeth in him should not perish, but have everlasting life"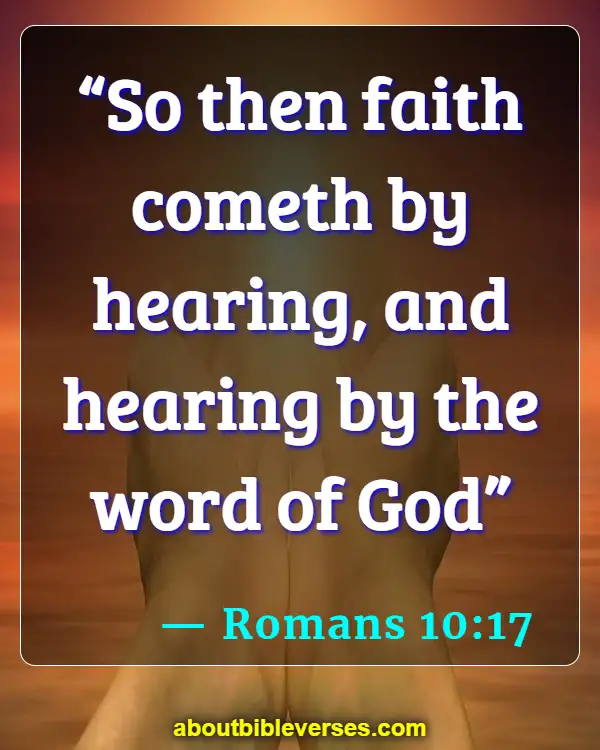 Romans 10:17
"So then faith cometh by hearing, and hearing by the word of God"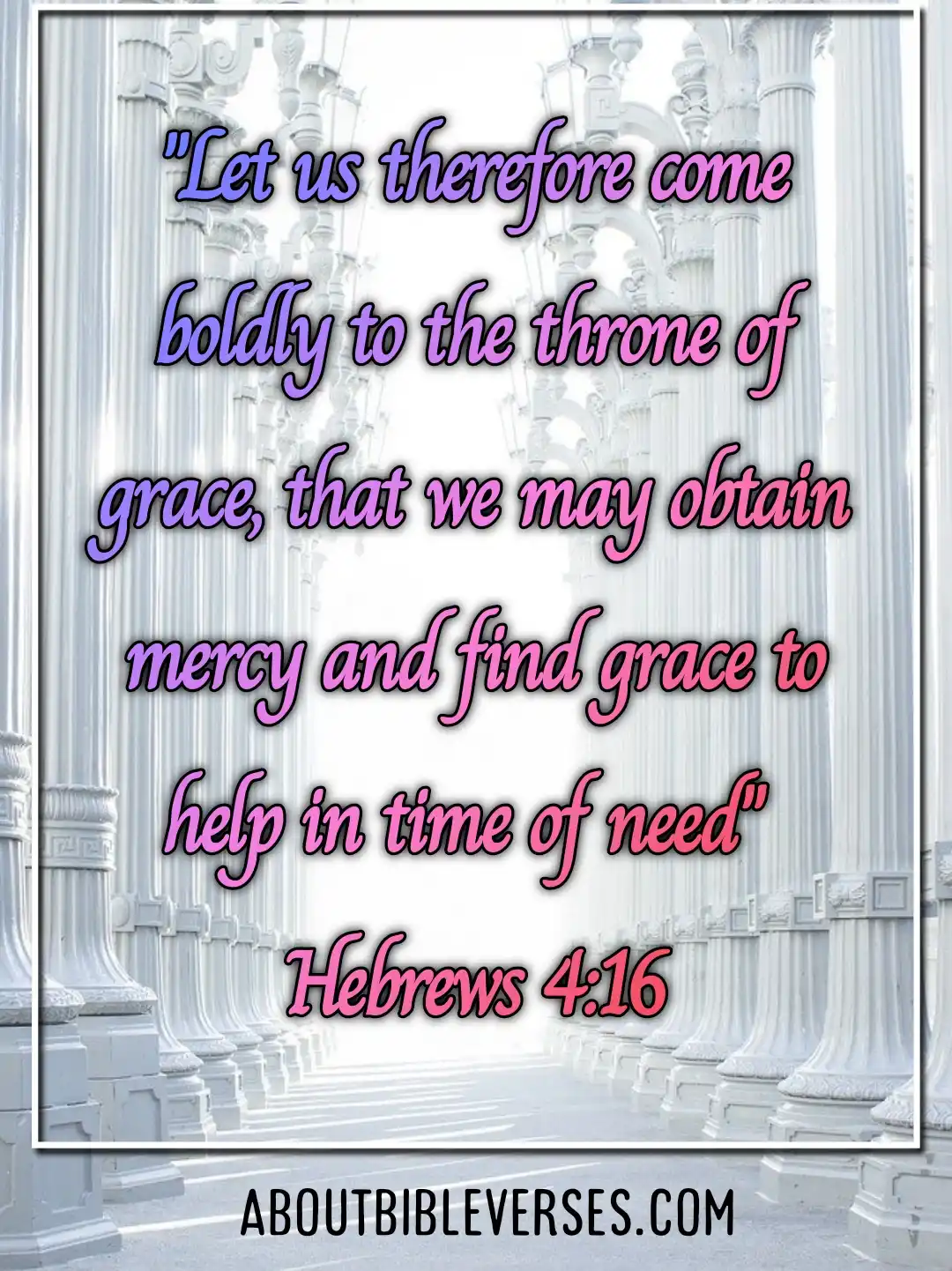 Hebrews 4:16
"Let us therefore come boldly unto the throne of grace, that we may obtain mercy, and find grace to help in time of need"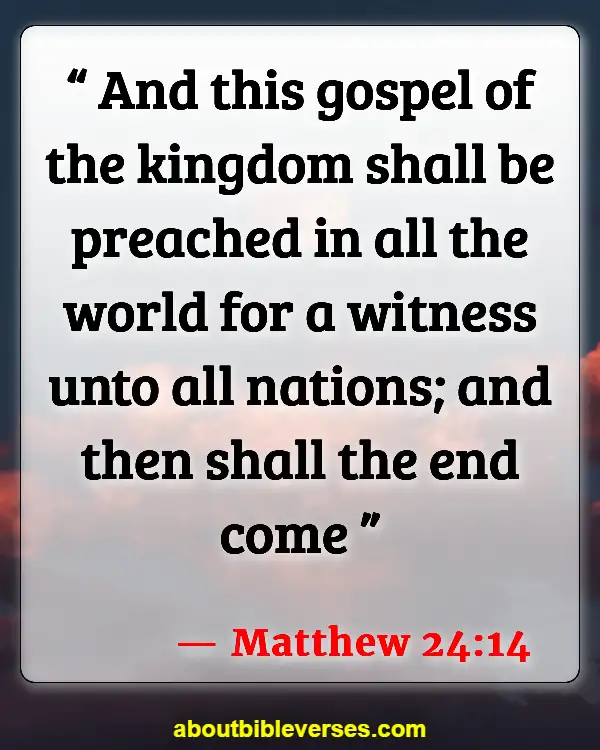 Matthew 24:14
"And this gospel of the kingdom shall be preached in all the world for a witness unto all nations; and then shall the end come"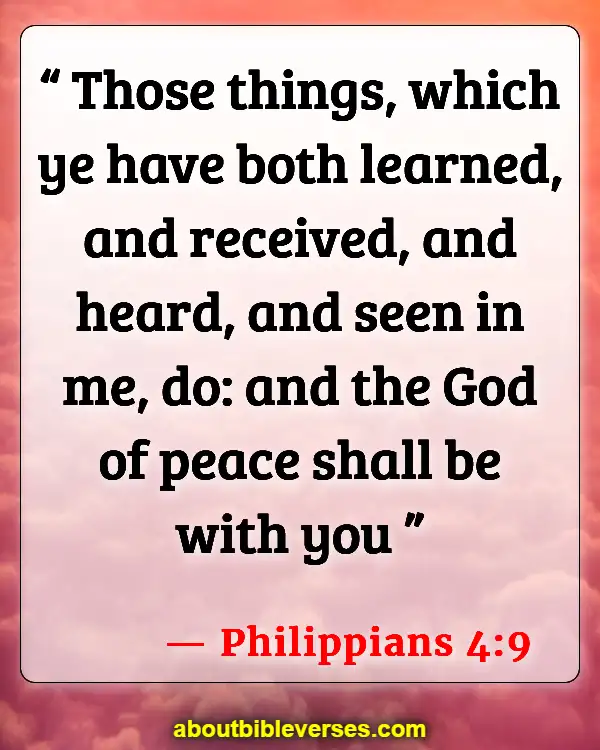 Philippians 4:9
"Those things, which ye have both learned, and received, and heard, and seen in me, do: and the God of peace shall be with you"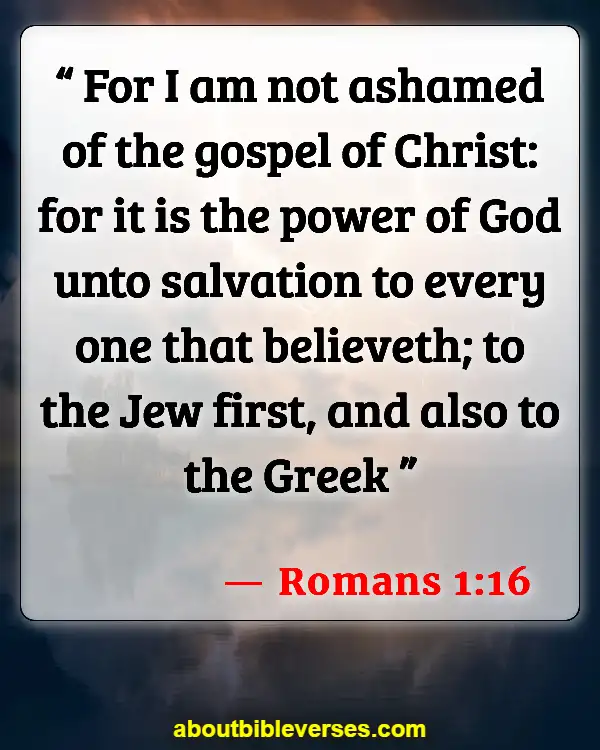 Romans 1:16
"For I am not ashamed of the gospel of Christ: for it is the power of God unto salvation to every one that believeth; to the Jew first, and also to the Greek"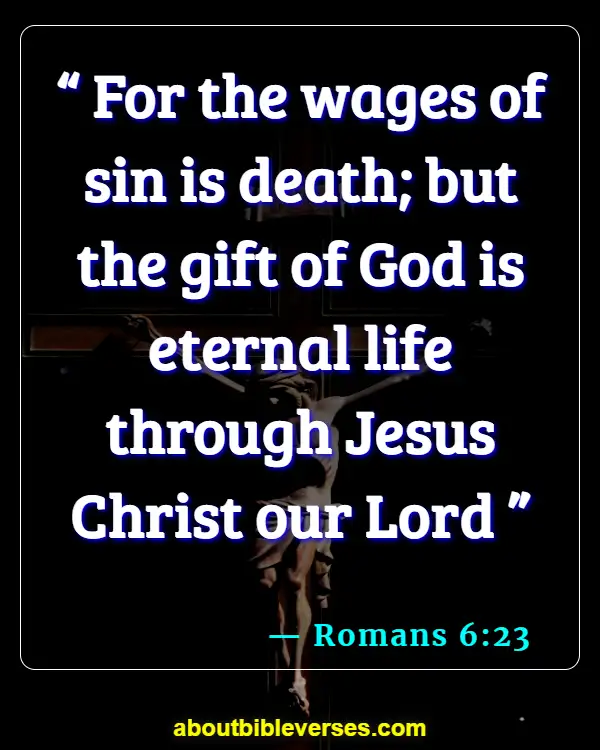 Romans 6:23
"For the wages of sin is death; but the gift of God is eternal life through Jesus Christ our Lord"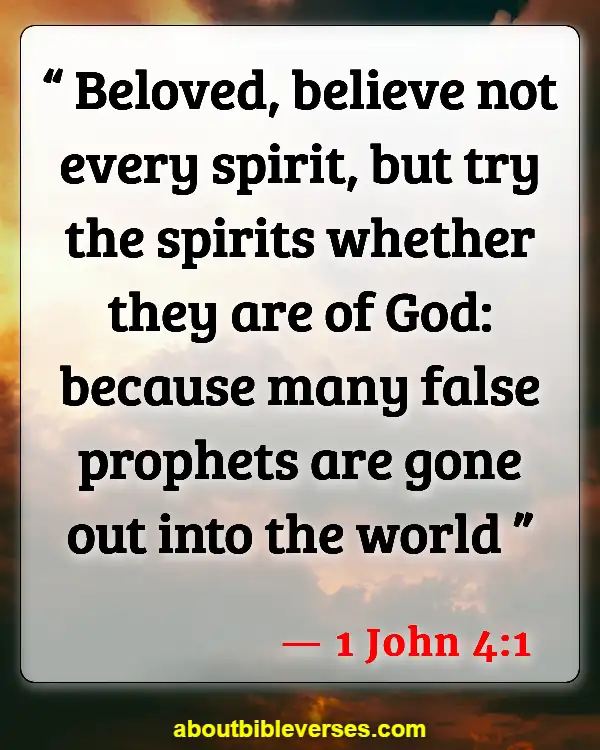 1 John 4:1
"Beloved, believe not every spirit, but try the spirits whether they are of God: because many false prophets are gone out into the world"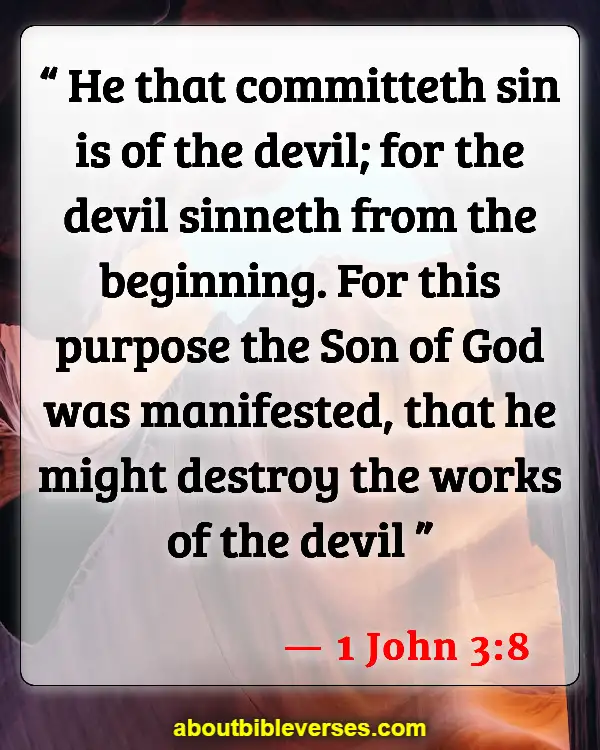 1 John 3:8
"He that committeth sin is of the devil; for the devil sinneth from the beginning. For this purpose the Son of God was manifested, that he might destroy the works of the devil"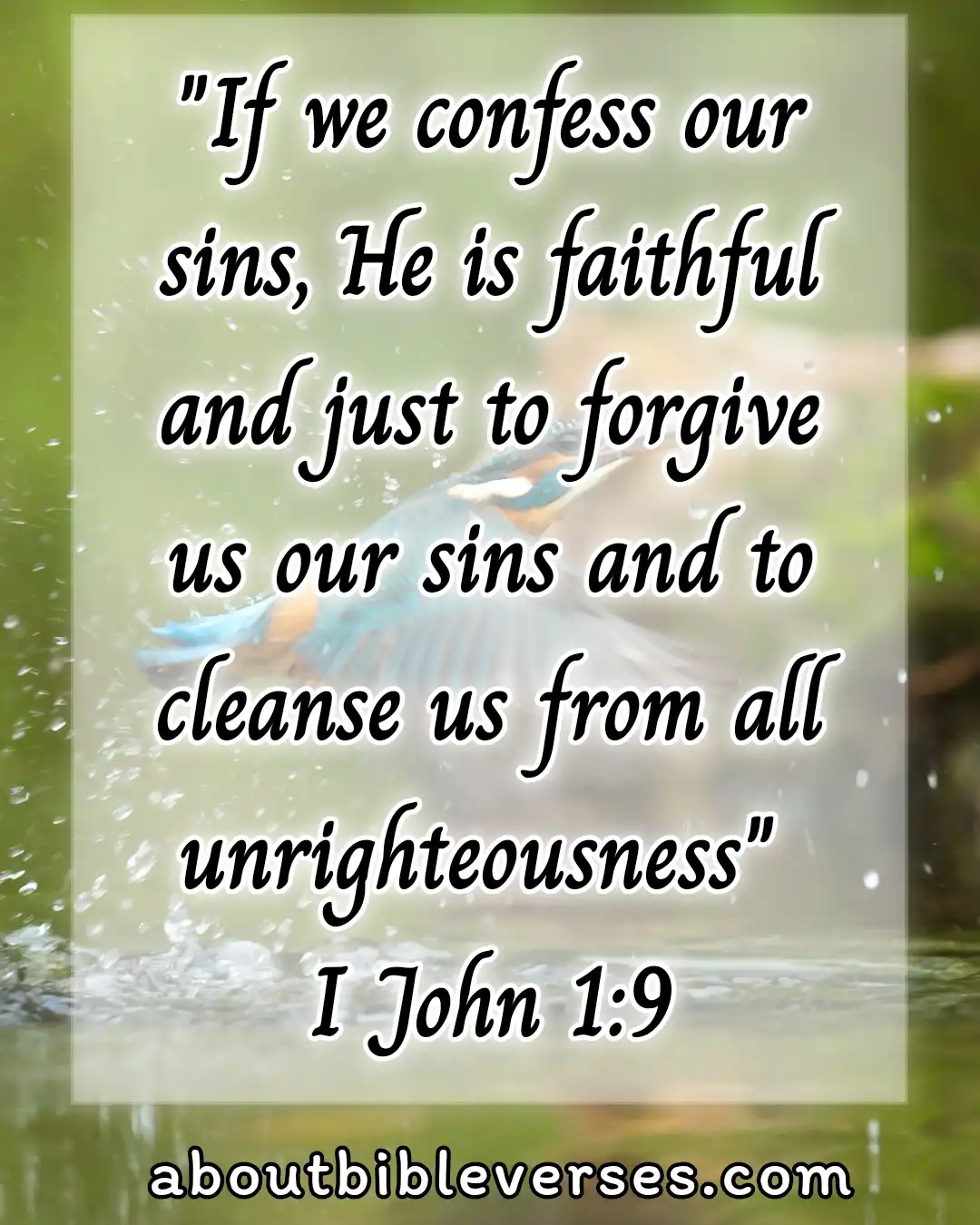 1 John 1:9
"If we confess our sins, he is faithful and just to forgive us our sins, and to cleanse us from all unrighteousness"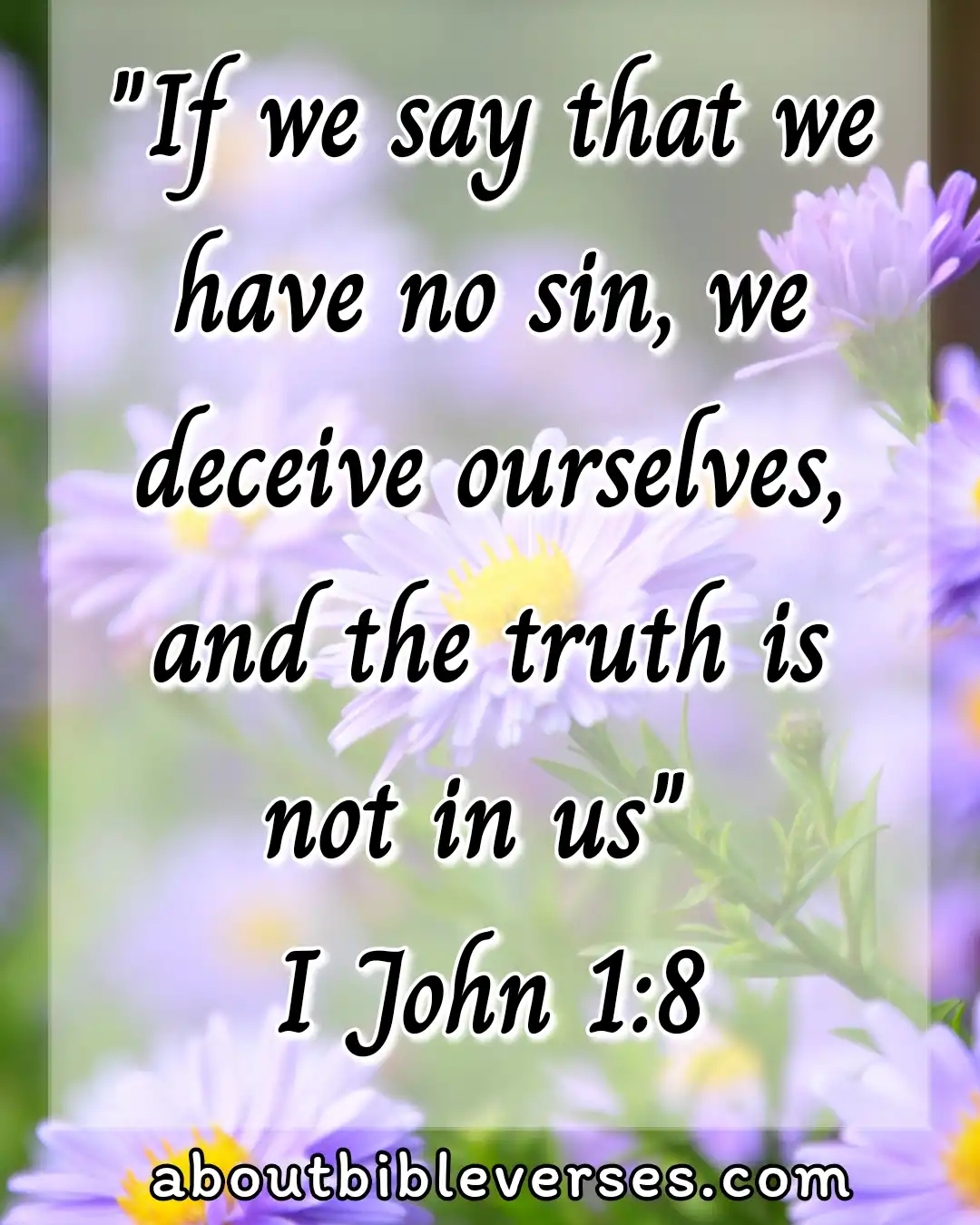 1 John 1:8
"If we say that we have no sin, we deceive ourselves, and the truth is not in us"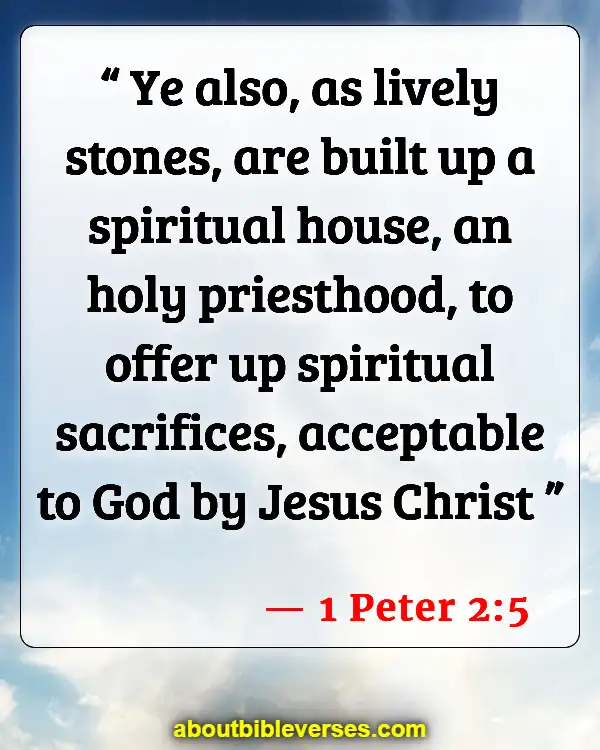 1 Peter 2:5
"Ye also, as lively stones, are built up a spiritual house, an holy priesthood, to offer up spiritual sacrifices, acceptable to God by Jesus Christ"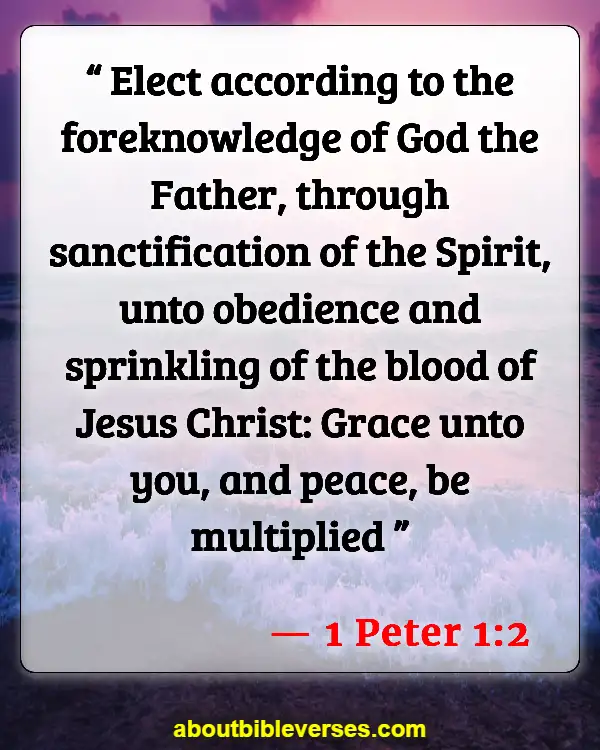 1 Peter 1:2
"Elect according to the foreknowledge of God the Father, through sanctification of the Spirit, unto obedience and sprinkling of the blood of Jesus Christ: Grace unto you, and peace, be multiplied"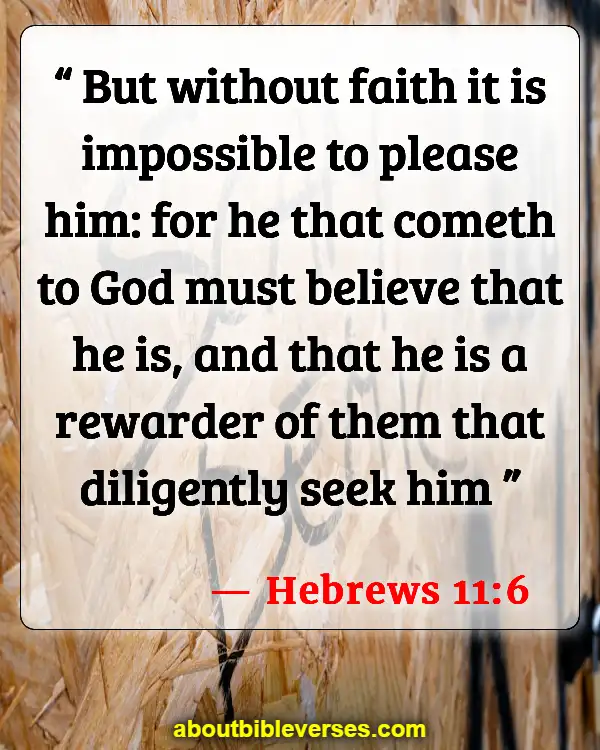 Hebrews 11:6
"But without faith it is impossible to please him: for he that cometh to God must believe that he is, and that he is a rewarder of them that diligently seek him"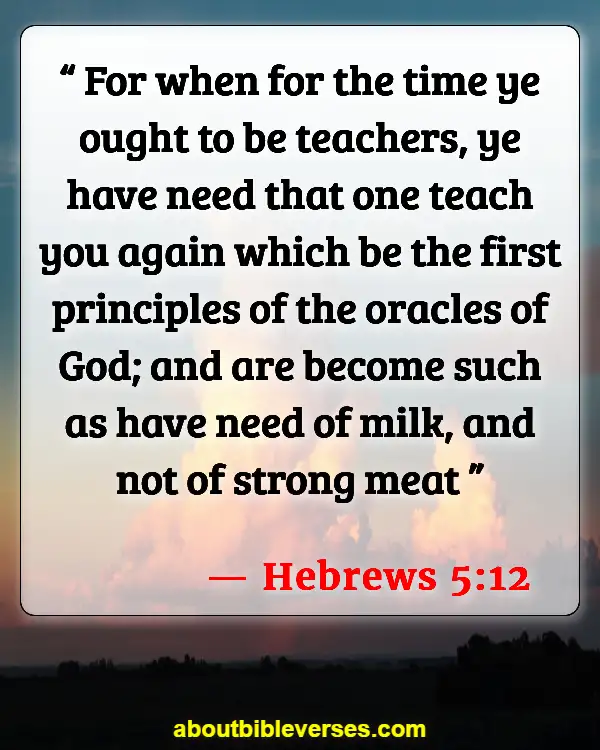 Hebrews 5:12
"For when for the time ye ought to be teachers, ye have need that one teach you again which be the first principles of the oracles of God; and are become such as have need of milk, and not of strong meat"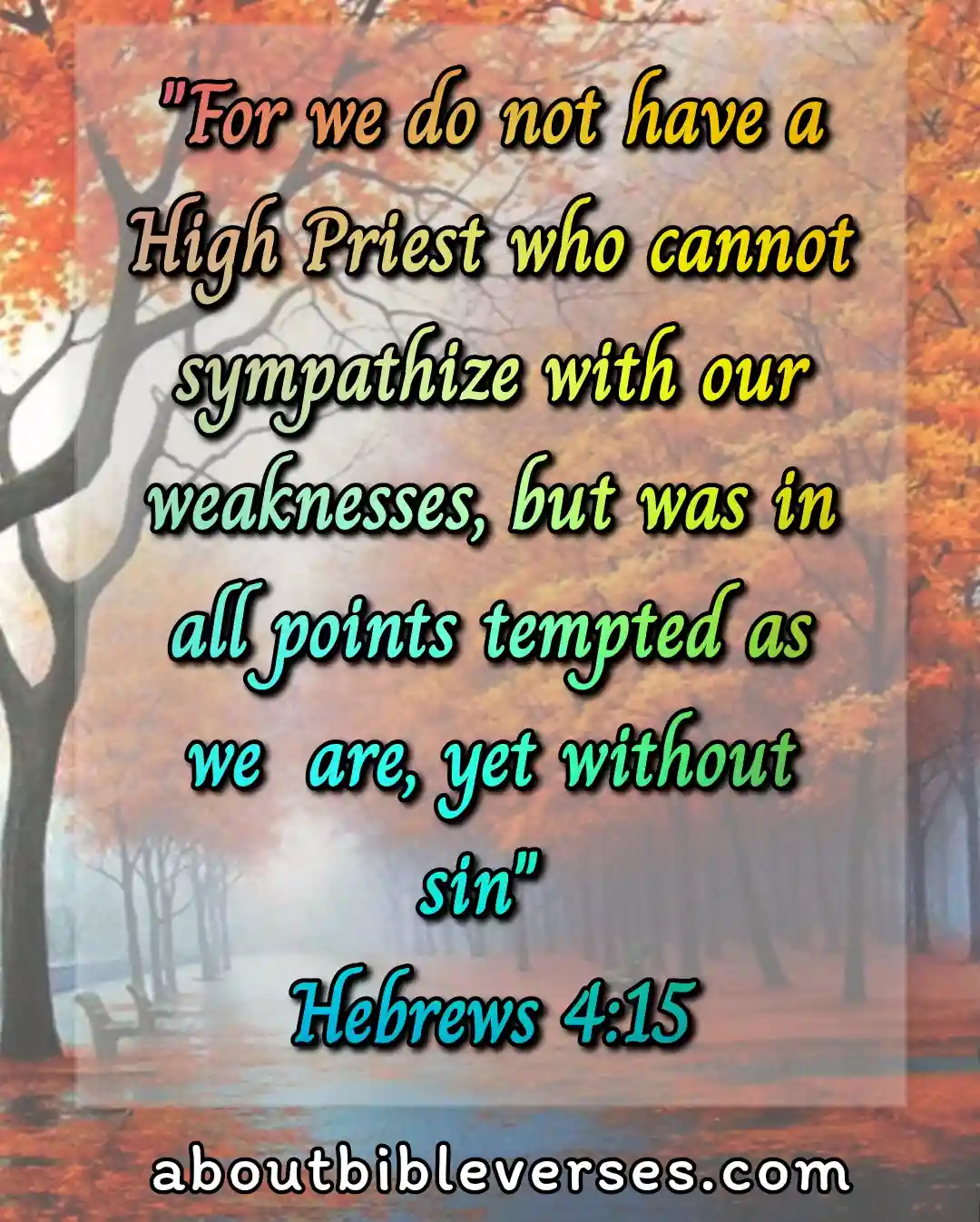 Hebrews 4:15
"For we have not an high priest which cannot be touched with the feeling of our infirmities; but was in all points tempted like as we are, yet without sin"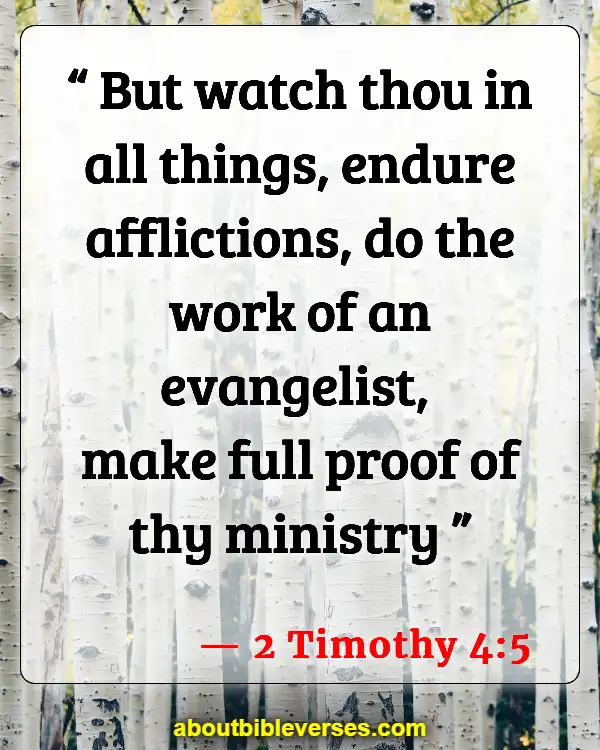 2 Timothy 4:5
"But watch thou in all things, endure afflictions, do the work of an evangelist, make full proof of thy ministry"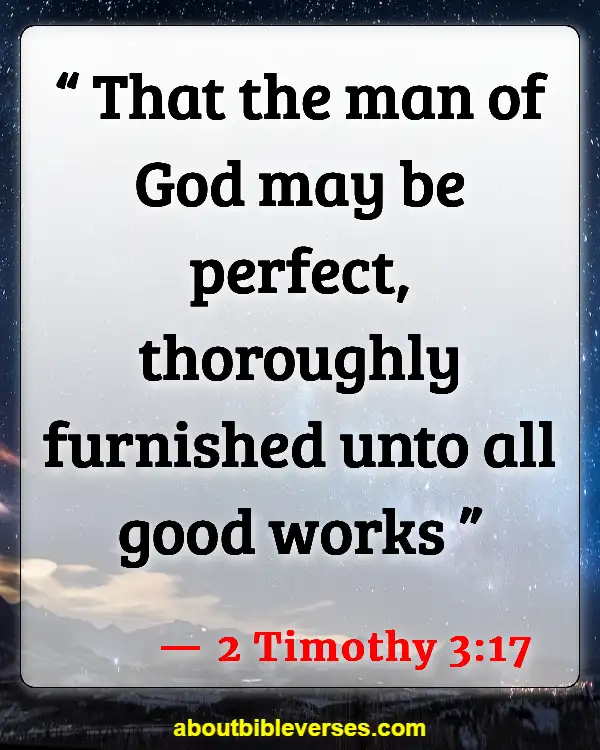 2 Timothy 3:17
"That the man of God may be perfect, thoroughly furnished unto all good works"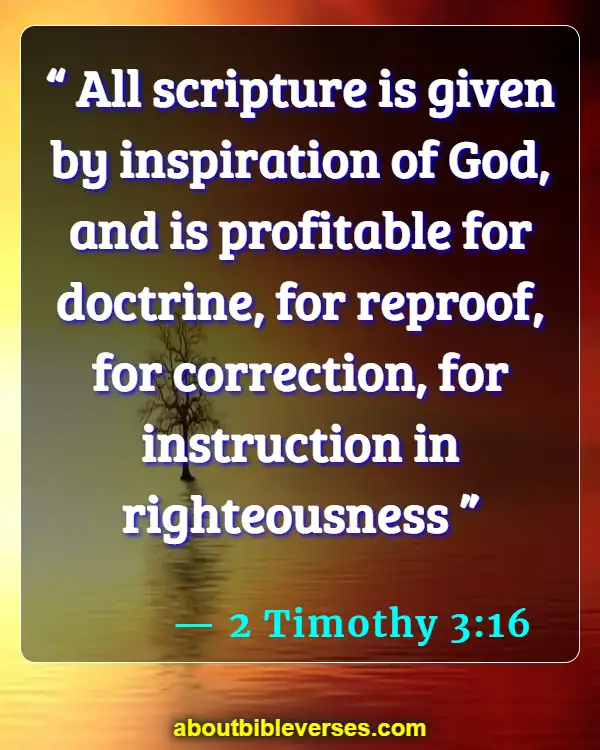 2 Timothy 3:16
"All scripture is given by inspiration of God, and is profitable for doctrine, for reproof, for correction, for instruction in righteousness"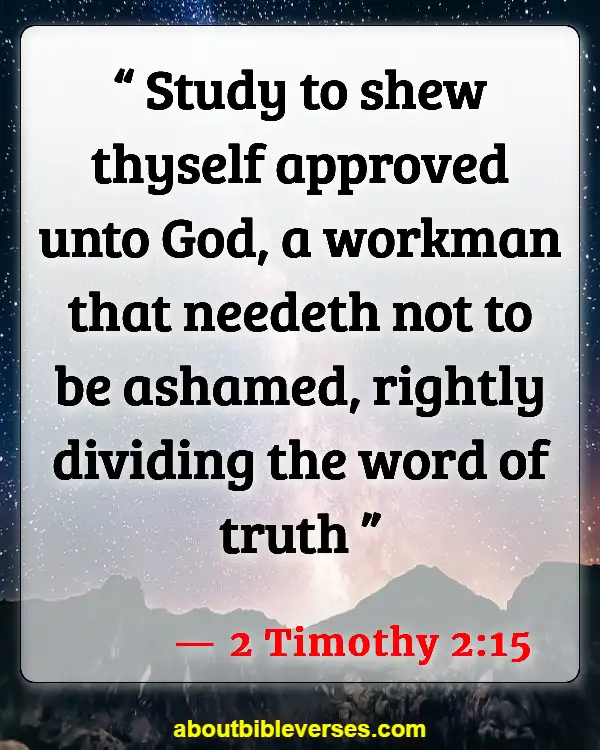 2 Timothy 2:15
"Study to shew thyself approved unto God, a workman that needeth not to be ashamed, rightly dividing the word of truth"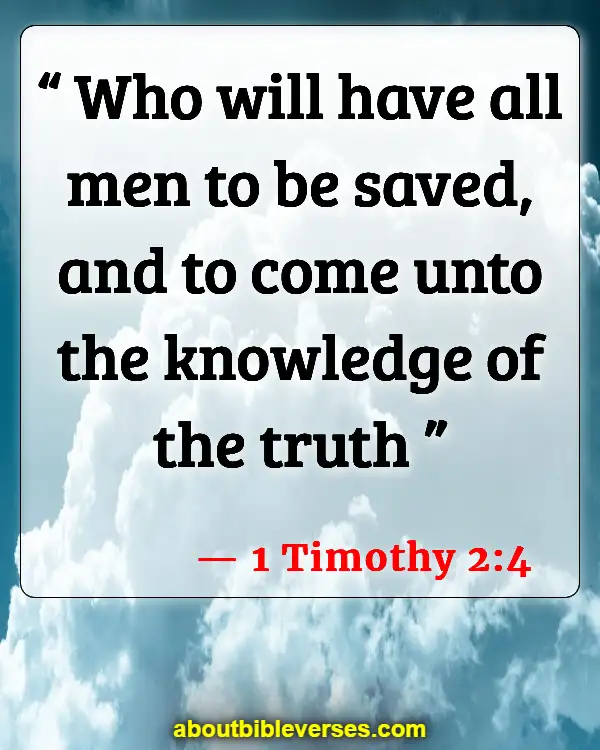 1 Timothy 2:4
"Who will have all men to be saved, and to come unto the knowledge of the truth"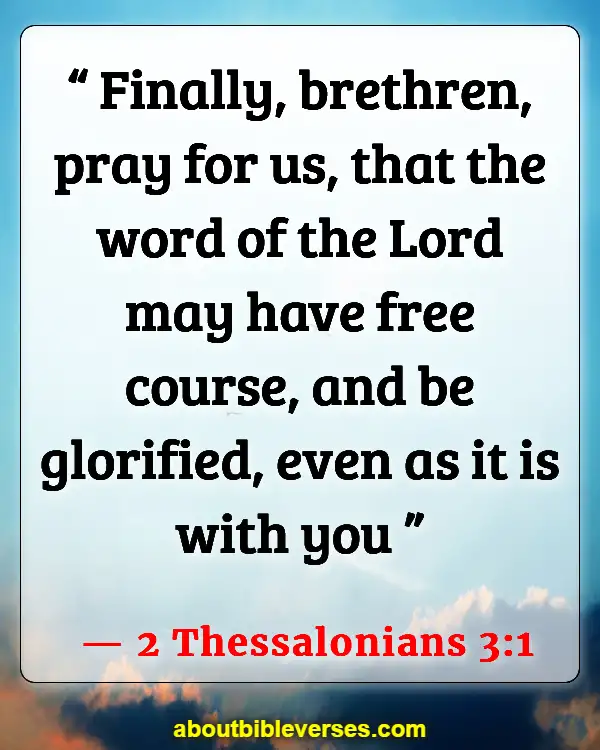 2 Thessalonians 3:1
"Finally, brethren, pray for us, that the word of the Lord may have free course, and be glorified, even as it is with you"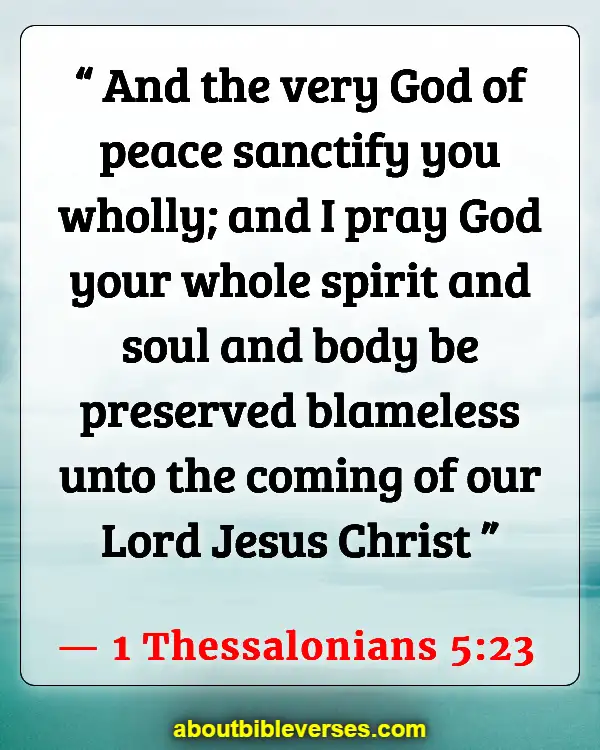 1 Thessalonians 5:23
"And the very God of peace sanctify you wholly; and I pray God your whole spirit and soul and body be preserved blameless unto the coming of our Lord Jesus Christ"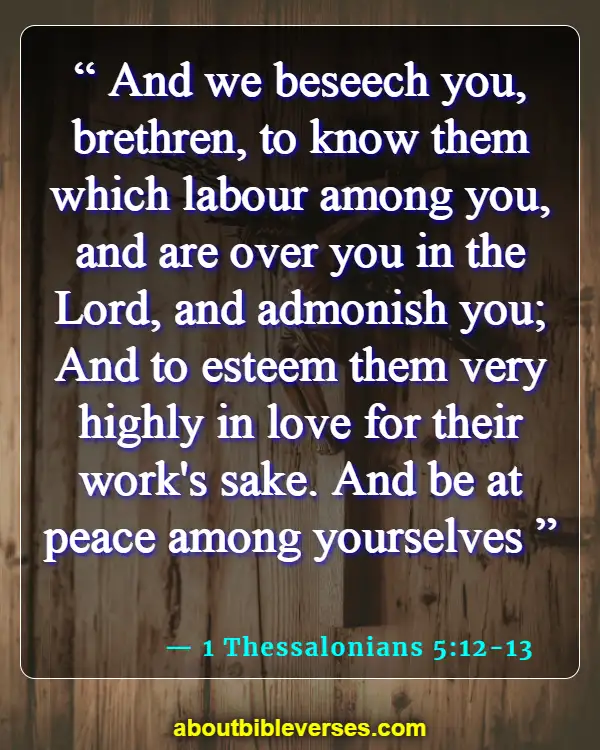 1 Thessalonians 5:12
"And we beseech you, brethren, to know them which labour among you, and are over you in the Lord, and admonish you"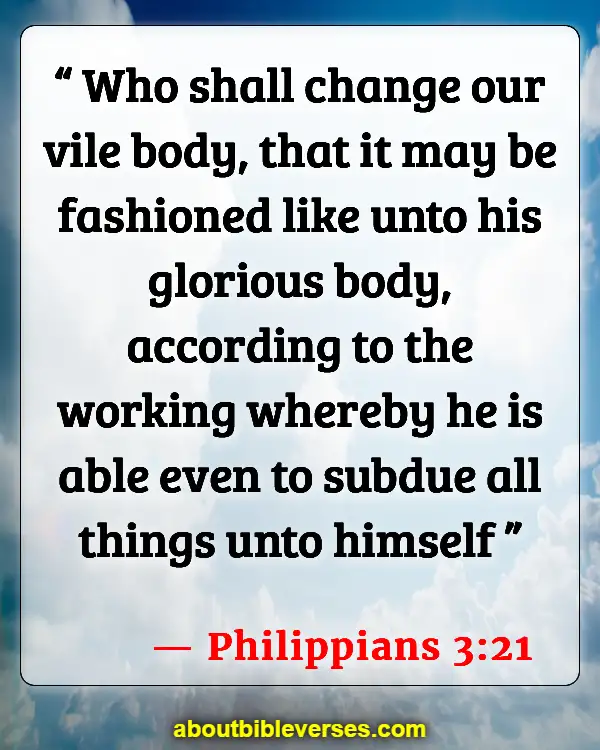 Philippians 3:21
"Who shall change our vile body, that it may be fashioned like unto his glorious body, according to the working whereby he is able even to subdue all things unto himself"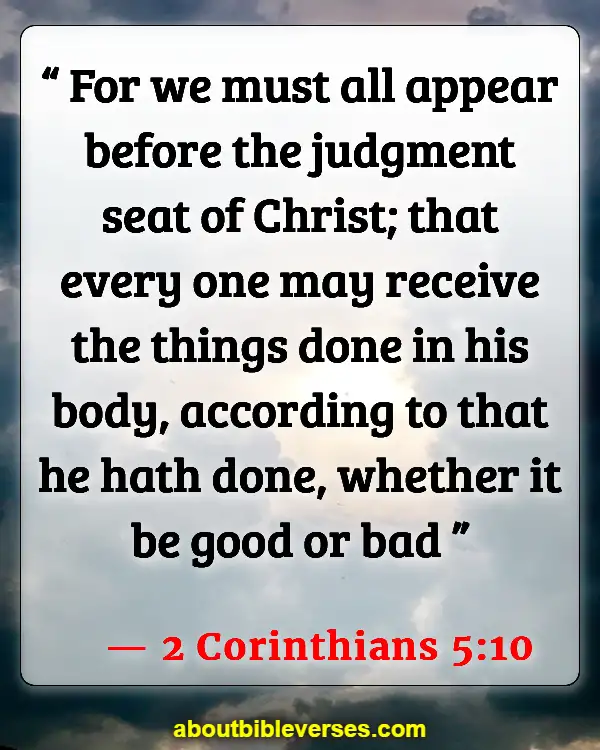 2 Corinthians 5:10
"For we must all appear before the judgment seat of Christ; that every one may receive the things done in his body, according to that he hath done, whether it be good or bad"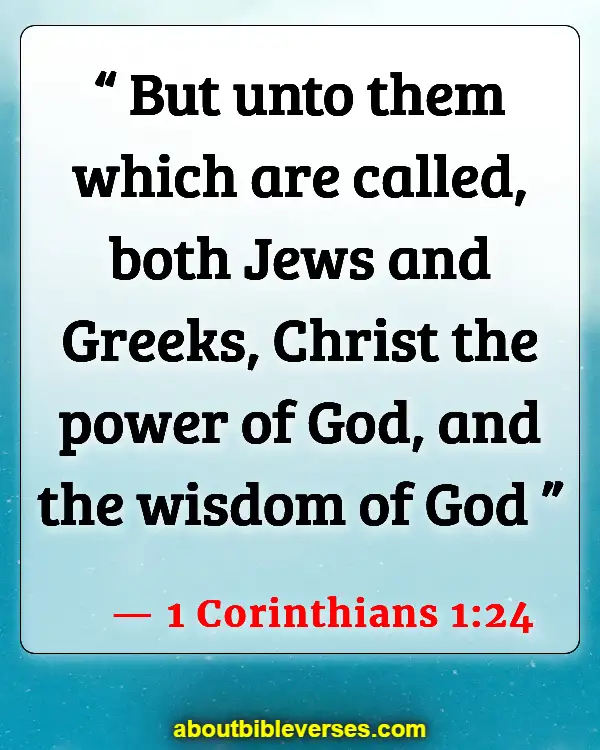 1 Corinthians 1:24
"But unto them which are called, both Jews and Greeks, Christ the power of God, and the wisdom of God"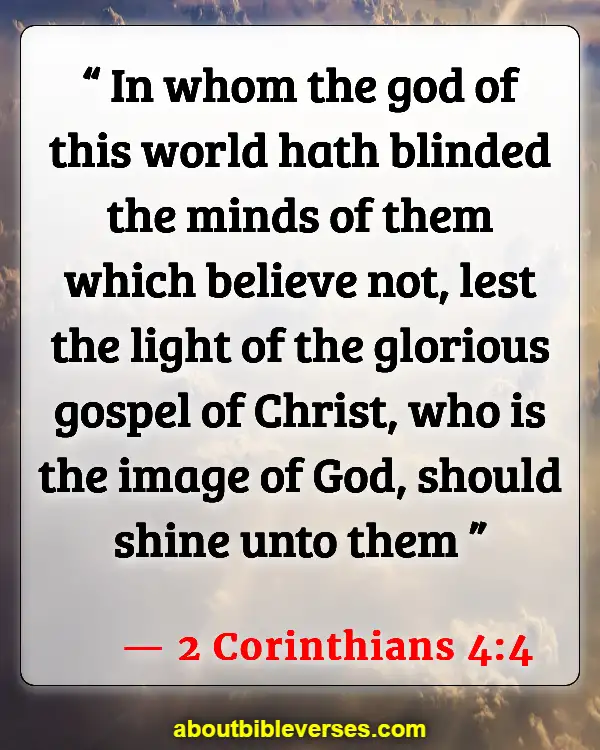 2 Corinthians 4:4
"In whom the god of this world hath blinded the minds of them which believe not, lest the light of the glorious gospel of Christ, who is the image of God, should shine unto them"