Dear friends, Satan is the great deceiver who seeks to turn us away from God's truth and light. He is the father of lies who prowls around like a roaring lion, looking for someone to devour. But friends, take heart! For though Satan schemes against us, he has no real power over those who belong to Christ.
Jesus came to destroy the works of the devil and through his death and resurrection, he broke Satan's stranglehold on humanity. When we put our faith in Christ, we are transferred from the kingdom of darkness into the kingdom of light. Satan no longer has dominion over us.
So when Satan tempts you, do not despair. He is a defeated foe. Resist him, standing firm in the faith. Take up the shield of faith and the sword of the Spirit. Declare with boldness that no weapon formed against you shall prosper, for you are more than a conqueror through Christ who strengthens you.
The blood of Jesus cleanses us from all unrighteousness. His grace is sufficient to help us in every trial. Jesus is among us, he is greater than the king of the world, that is, Satan. Even when evil surrounds us, God's light and truth will prevail. Satan has no power over us.
Dear friends, now let's see the Bible scriptures below that talk about "Satan Has No Power Over Me".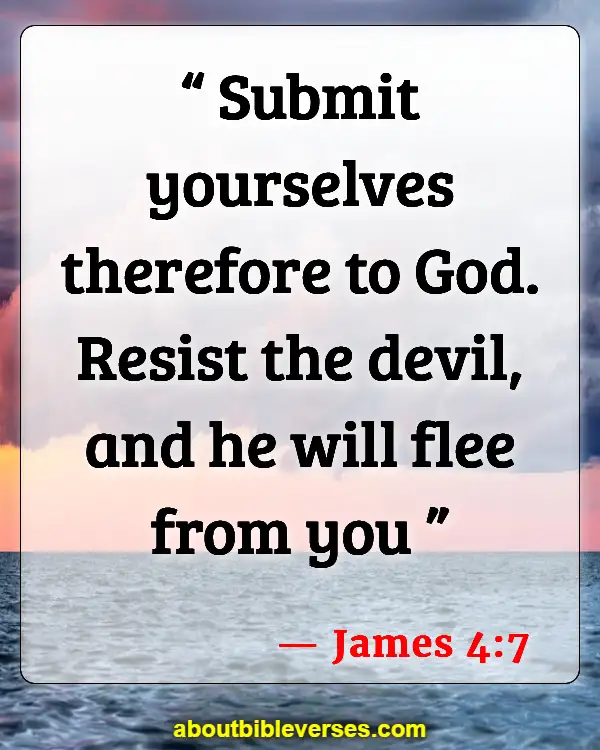 James 4:7
"Submit yourselves therefore to God. Resist the devil, and he will flee from you"
Ephesians 6:11
"Put on the whole armour of God, that ye may be able to stand against the wiles of the devil"
Luke 10:19
"Behold, I give unto you power to tread on serpents and scorpions, and over all the power of the enemy: and nothing shall by any means hurt you"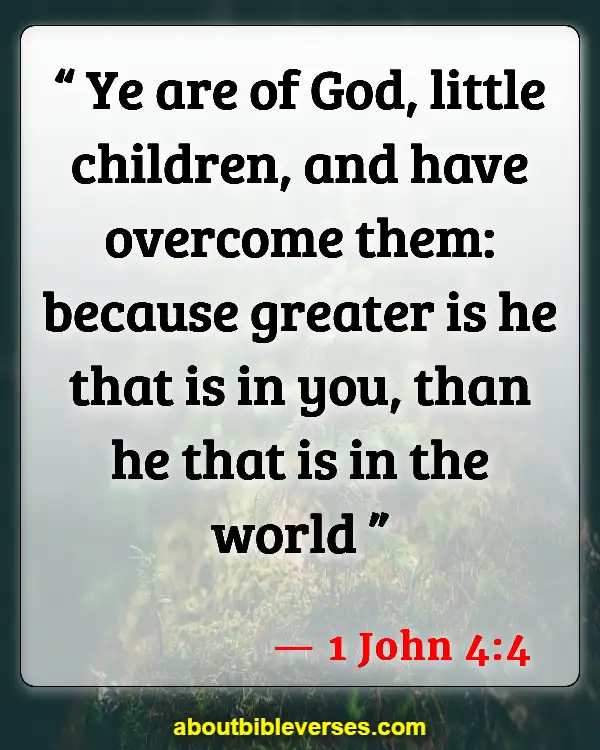 1 John 4:4
"Ye are of God, little children, and have overcome them: because greater is he that is in you, than he that is in the world"
Romans 8:37
"Nay, in all these things we are more than conquerors through him that loved us"
1 Peter 5:8-9
"Be sober, be vigilant; because your adversary the devil, as a roaring lion, walketh about, seeking whom he may devour: Whom resist stedfast in the faith, knowing that the same afflictions are accomplished in your brethren that are in the world"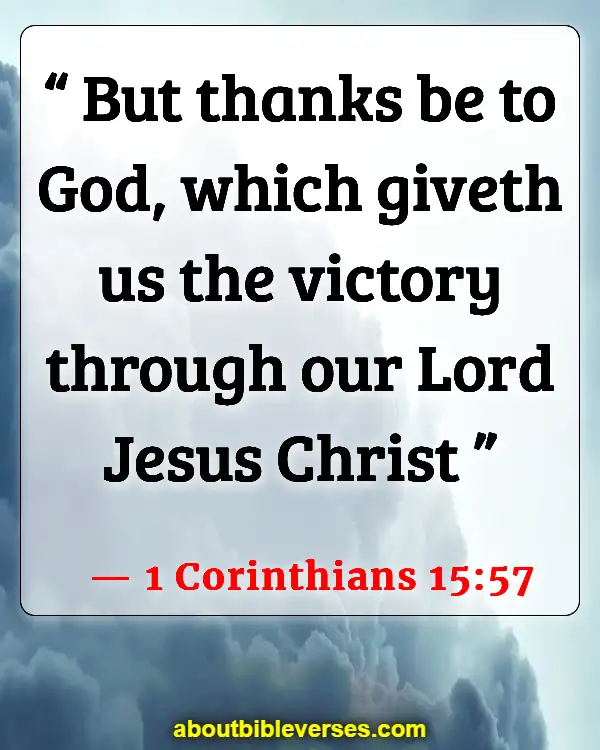 1 Corinthians 15:57
"But thanks be to God, which giveth us the victory through our Lord Jesus Christ"
2 Timothy 1:7
"For God hath not given us the spirit of fear; but of power, and of love, and of a sound mind"
John 16:33
"These things I have spoken unto you, that in me ye might have peace. In the world ye shall have tribulation: but be of good cheer; I have overcome the world"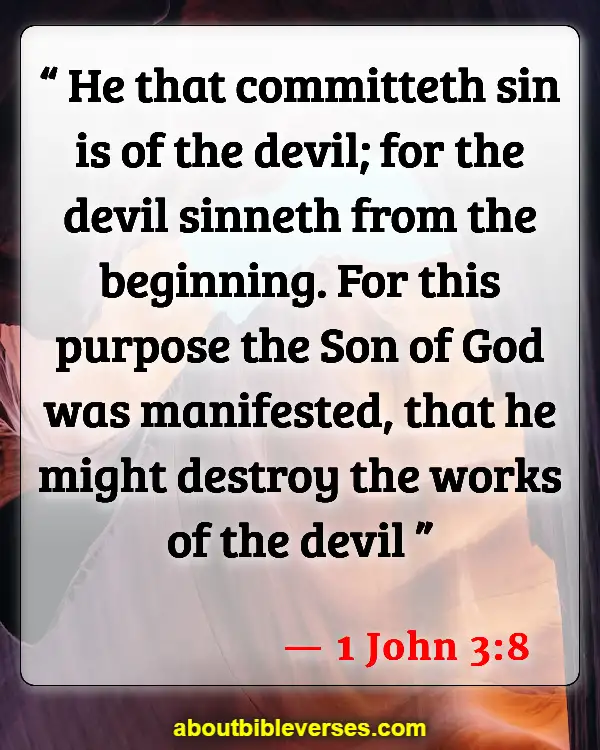 1 John 3:8
"He that committeth sin is of the devil; for the devil sinneth from the beginning. For this purpose the Son of God was manifested, that he might destroy the works of the devil"
Romans 16:20
"And the God of peace shall bruise Satan under your feet shortly. The grace of our Lord Jesus Christ be with you. Amen"
Acts 26:18
"To open their eyes, and to turn them from darkness to light, and from the power of Satan unto God, that they may receive forgiveness of sins, and inheritance among them which are sanctified by faith that is in me"
Ephesians 2:6
"And hath raised us up together, and made us sit together in heavenly places in Christ Jesus"
2 Thessalonians 3:3
"But the Lord is faithful, who shall stablish you, and keep you from evil"
2 Corinthians 2:11
"Lest Satan should get an advantage of us: for we are not ignorant of his devices"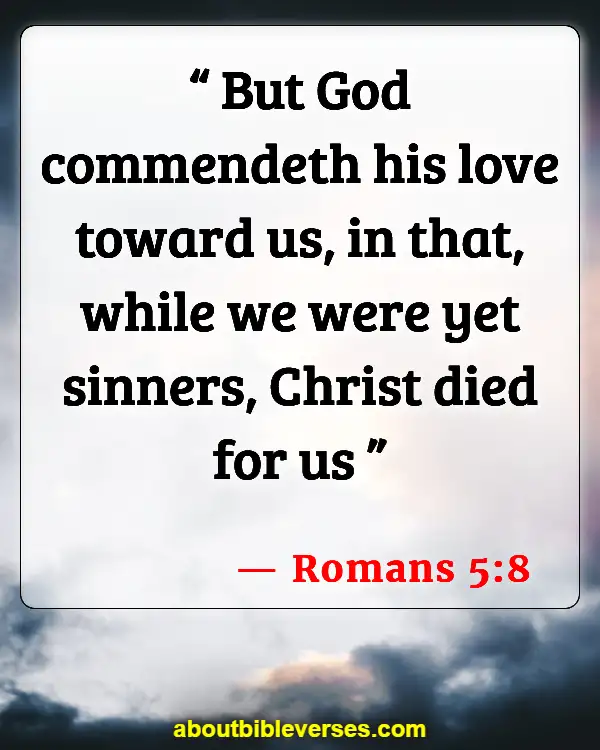 Romans 5:8
"But God commendeth his love toward us, in that, while we were yet sinners, Christ died for us"
Ephesians 6:12
"For we wrestle not against flesh and blood, but against principalities, against powers, against the rulers of the darkness of this world, against spiritual wickedness in high places"
Deuteronomy 28:7
"The Lord shall cause thine enemies that rise up against thee to be smitten before thy face: they shall come out against thee one way, and flee before thee seven ways"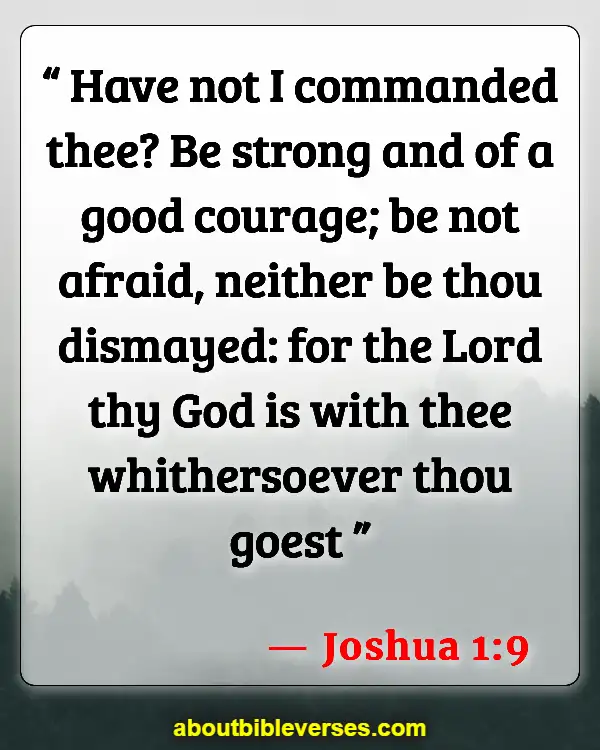 Joshua 1:9
"Have not I commanded thee? Be strong and of a good courage; be not afraid, neither be thou dismayed: for the Lord thy God is with thee whithersoever thou goest"
Proverbs 3:24-26
"When thou liest down, thou shalt not be afraid: yea, thou shalt lie down, and thy sleep shall be sweet. Be not afraid of sudden fear, neither of the desolation of the wicked, when it cometh. For the Lord shall be thy confidence, and shall keep thy foot from being taken"
Philippians 4:13
"I can do all things through Christ which strengtheneth me"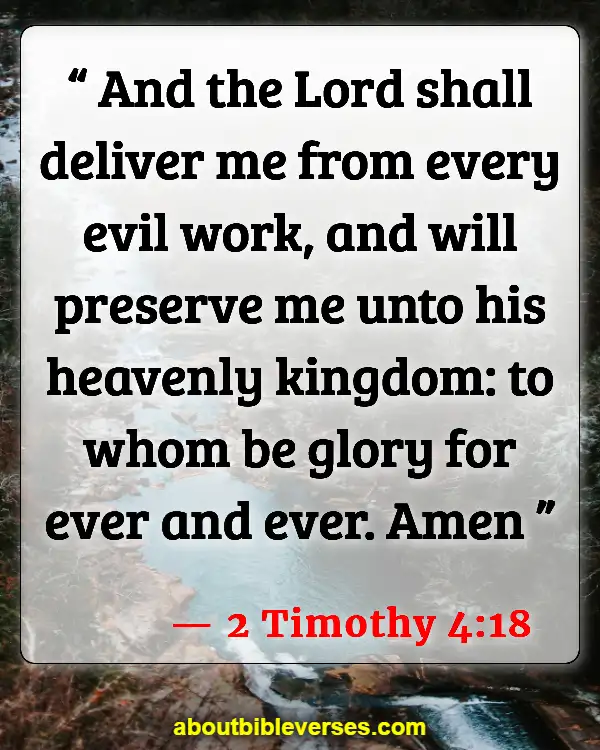 2 Timothy 4:18
"And the Lord shall deliver me from every evil work, and will preserve me unto his heavenly kingdom: to whom be glory for ever and ever. Amen"
2 Peter 2:9
"The Lord knoweth how to deliver the godly out of temptations, and to reserve the unjust unto the day of judgment to be punished"
1 John 5:18
"We know that whosoever is born of God sinneth not; but he that is begotten of God keepeth himself, and that wicked one toucheth him not"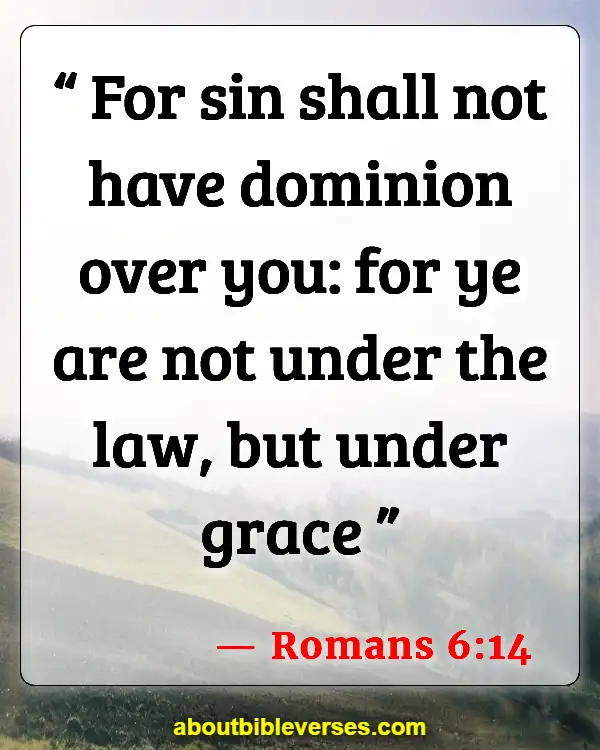 Romans 6:14
"For sin shall not have dominion over you: for ye are not under the law, but under grace"
1 Corinthians 10:13
"There hath no temptation taken you but such as is common to man: but God is faithful, who will not suffer you to be tempted above that ye are able; but will with the temptation also make a way to escape, that ye may be able to bear it"
2 Corinthians 12:9
"And he said unto me, My grace is sufficient for thee: for my strength is made perfect in weakness. Most gladly therefore will I rather glory in my infirmities, that the power of Christ may rest upon me"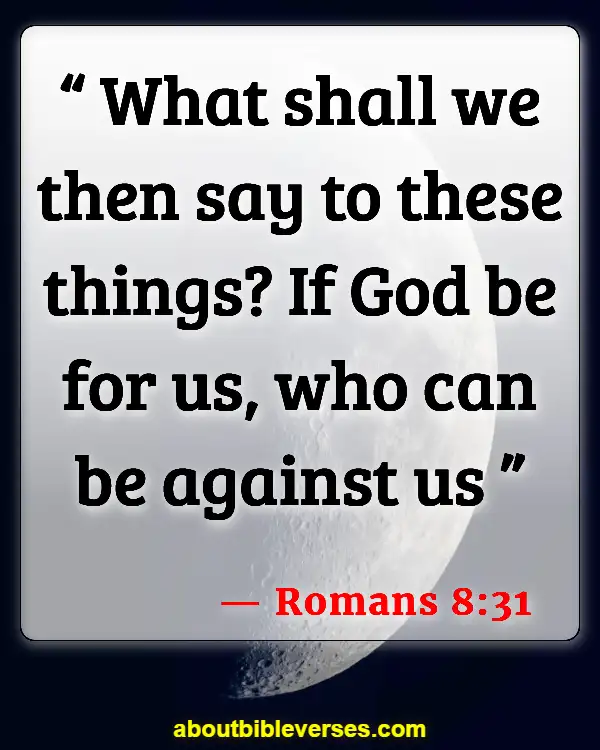 Romans 8:31
"What shall we then say to these things? If God be for us, who can be against us?"
1 Samuel 17:47
"And all this assembly shall know that the Lord saveth not with sword and spear: for the battle is the Lord 's, and he will give you into our hands"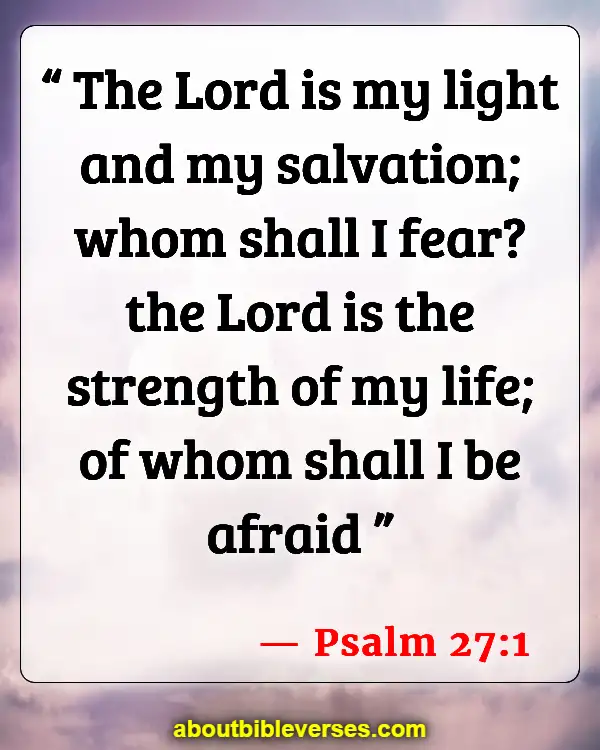 Psalm 27:1
"The Lord is my light and my salvation; whom shall I fear? the Lord is the strength of my life; of whom shall I be afraid?"