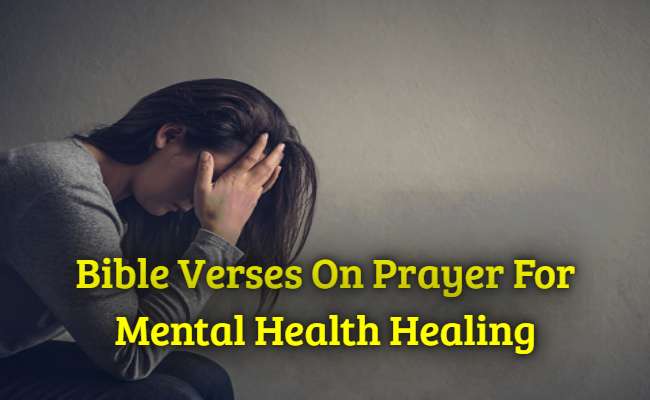 Hello, Dear Friends Welcome To Our Website In The Name Of Jesus. If You Are Looking For Bible Verses For Mental Health Healing Then You Are In Right Place.
Today we will look at the scriptures of the Bible that will calm our mental illness and we will be spiritually happy by this inspired word of God. Also, we will pray to God if any of us is mentally ill or mentally weak.
You can pray like this to God our almighty father I believe all things are possible for you. Father take all my worries and bring your peace upon me.
And heal me completely from mental illness and let me know what plan you have for me. Please bless me so that I can continue according to that plan. And let this prayer of mine be completed in the name of our Lord Jesus Christ.
Now let us look at some Bible scriptures that will make our mentality healthy.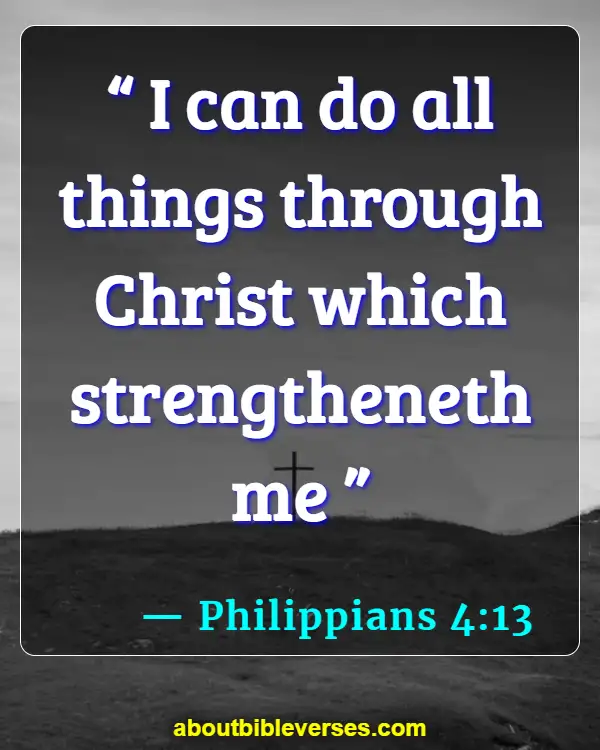 Philippians 4:13
"I can do all things through Christ which strengtheneth me"
1 John 4:8
"He that loveth not knoweth not God; for God is love"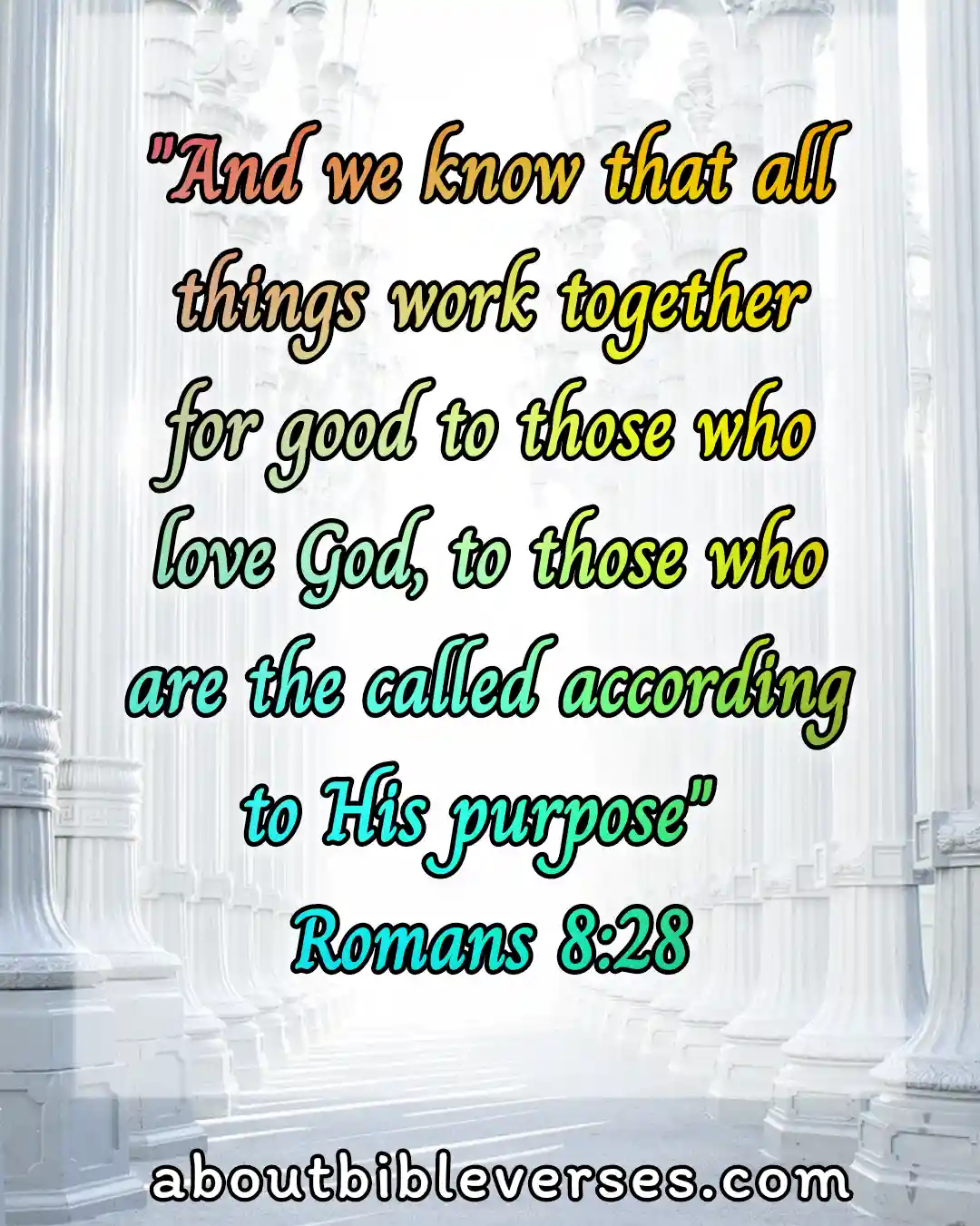 Romans 8:28
"And we know that all things work together for good to them that love God, to them who are the called according to his purpose"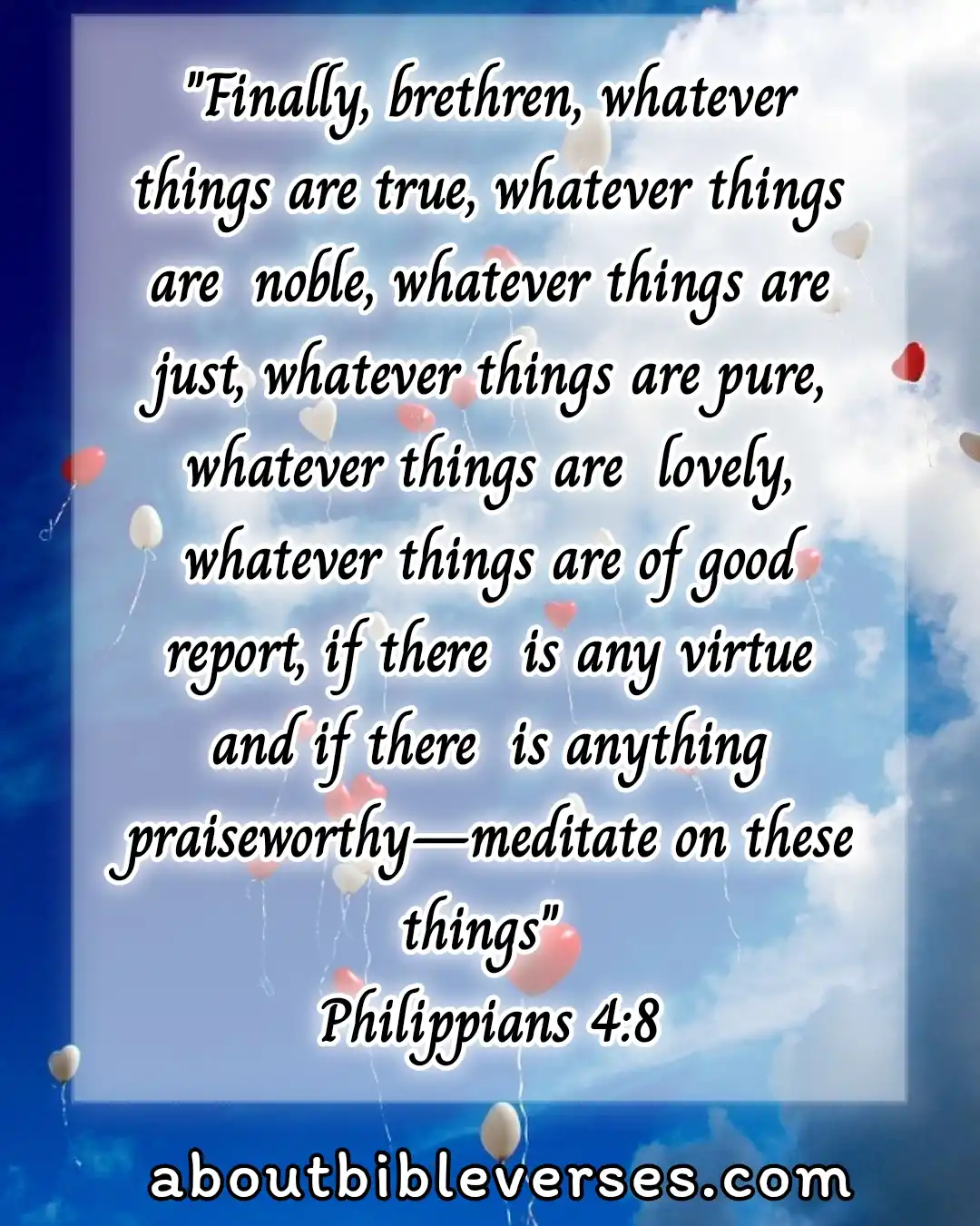 Philippians 4:8
"Finally, brethren, whatsoever things are true, whatsoever things are honest, whatsoever things are just, whatsoever things are pure, whatsoever things are lovely, whatsoever things are of good report; if there be any virtue, and if there be any praise, think on these things"
2 Corinthians 10:5
"Casting down imaginations, and every high thing that exalteth itself against the knowledge of God, and bringing into captivity every thought to the obedience of Christ"
Jeremiah 30:17
"For I will restore health unto thee, and I will heal thee of thy wounds, saith the Lord; because they called thee an Outcast, saying, This is Zion, whom no man seeketh after"
Exodus 15:26
"And said, If thou wilt diligently hearken to the voice of the Lord thy God, and wilt do that which is right in his sight, and wilt give ear to his commandments, and keep all his statutes, I will put none of these diseases upon thee, which I have brought upon the Egyptians: for I am the Lord that healeth thee"
Romans 12:1-2
"I beseech you therefore, brethren, by the mercies of God, that ye present your bodies a living sacrifice, holy, acceptable unto God, which is your reasonable service.And be not conformed to this world: but be ye transformed by the renewing of your mind, that ye may prove what is that good, and acceptable, and perfect, will of God"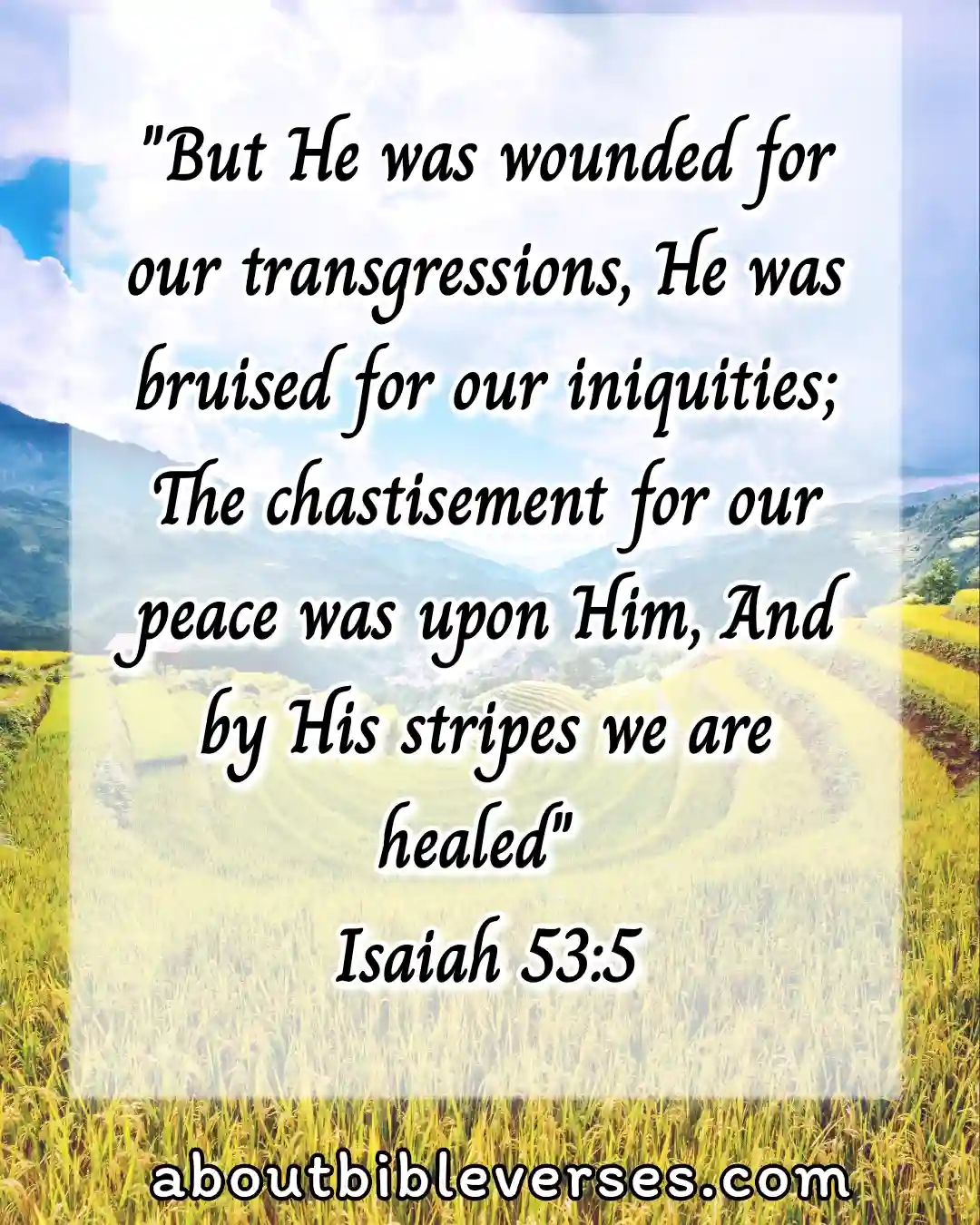 Isaiah 53:5
"But he was wounded for our transgressions, he was bruised for our iniquities: the chastisement of our peace was upon him; and with his stripes we are healed"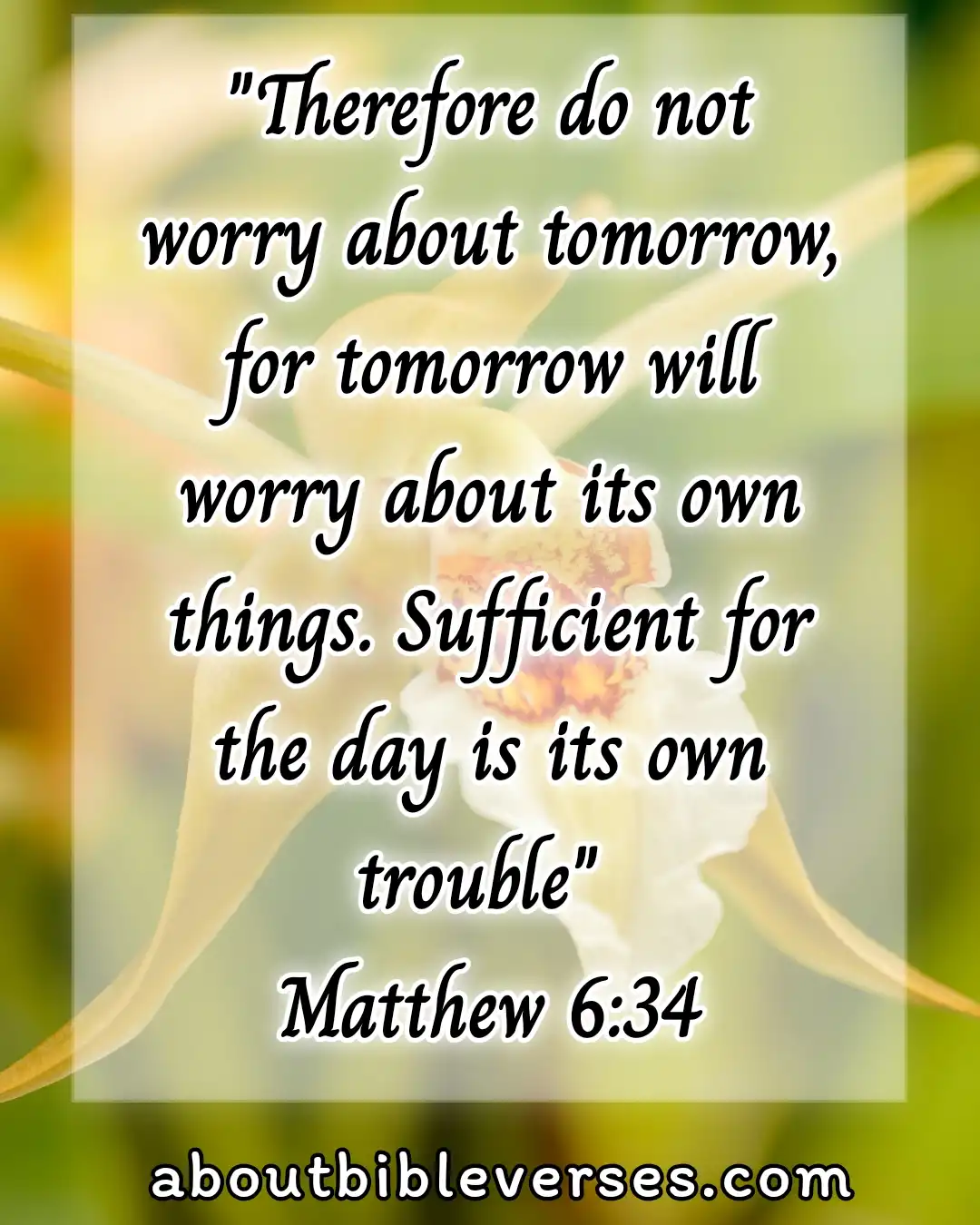 Matthew 6:34
"Take therefore no thought for the morrow: for the morrow shall take thought for the things of itself. Sufficient unto the day is the evil thereof"
Philippians 2:5
"Let this mind be in you, which was also in Christ Jesus"
Galatians 5:22-23
"But the fruit of the Spirit is love, joy, peace, longsuffering, gentleness, goodness, faith,Meekness, temperance: against such there is no law"
Galatians 5:16
"This I say then, Walk in the Spirit, and ye shall not fulfil the lust of the flesh"
3 John 1:2
"Beloved, I wish above all things that thou mayest prosper and be in health, even as thy soul prospereth"
Mark 16:17-18
"And these signs shall follow them that believe; In my name shall they cast out devils; they shall speak with new tongues;They shall take up serpents; and if they drink any deadly thing, it shall not hurt them; they shall lay hands on the sick, and they shall recover"
Proverbs 14:30
"A sound heart is the life of the flesh: but envy the rottenness of the bones"
1 Corinthians 6:19-20
"What? know ye not that your body is the temple of the Holy Ghost which is in you, which ye have of God, and ye are not your own?For ye are bought with a price: therefore glorify God in your body, and in your spirit, which are God's"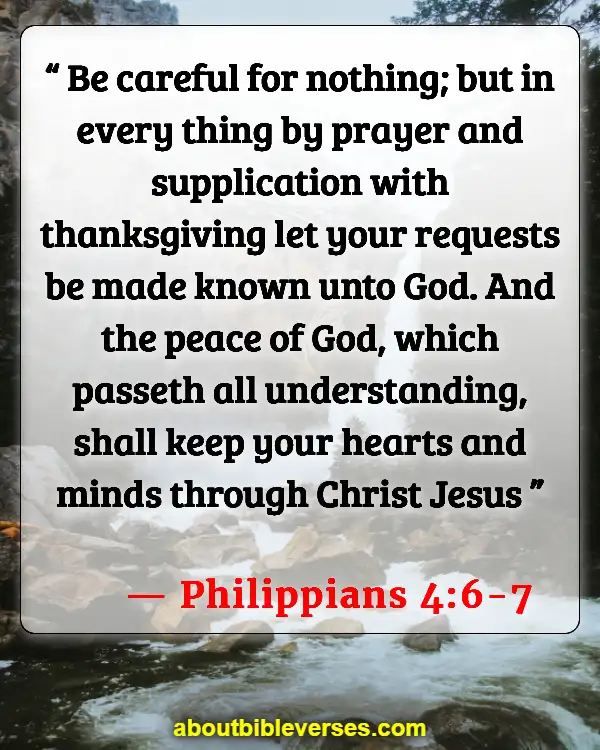 Philippians 4:6-7
"Be careful for nothing; but in every thing by prayer and supplication with thanksgiving let your requests be made known unto God.And the peace of God, which passeth all understanding, shall keep your hearts and minds through Christ Jesus"
1 Peter 2:24
"Who his own self bare our sins in his own body on the tree, that we, being dead to sins, should live unto righteousness: by whose stripes ye were healed"
Matthew 4:24
"And his fame went throughout all Syria: and they brought unto him all sick people that were taken with divers diseases and torments, and those which were possessed with devils, and those which were lunatick, and those that had the palsy; and he healed them"
Psalm 107:20
"He sent his word, and healed them, and delivered them from their destructions"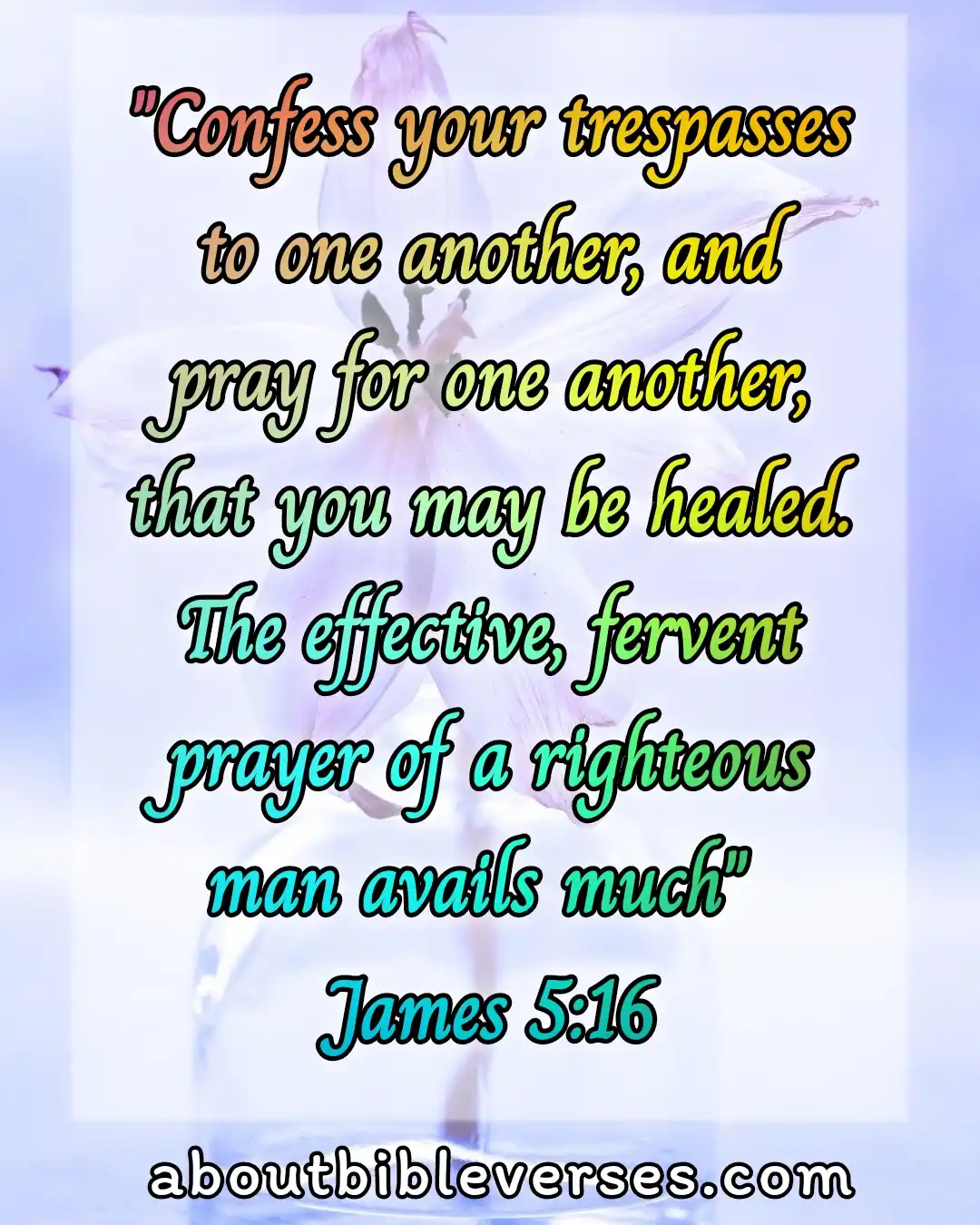 James 5:16
"Confess your faults one to another, and pray one for another, that ye may be healed. The effectual fervent prayer of a righteous man availeth much"
Ephesians 5:18
"And be not drunk with wine, wherein is excess; but be filled with the Spirit"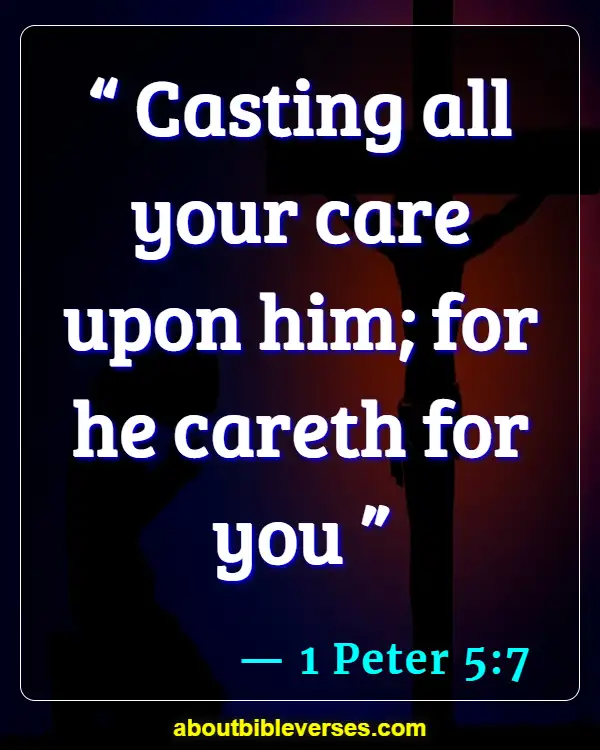 1 Peter 5:7
"Casting all your care upon him; for he careth for you"
1 Corinthians 10:13
"There hath no temptation taken you but such as is common to man: but God is faithful, who will not suffer you to be tempted above that ye are able; but will with the temptation also make a way to escape, that ye may be able to bear it"
Acts 10:38
"How God anointed Jesus of Nazareth with the Holy Ghost and with power: who went about doing good, and healing all that were oppressed of the devil; for God was with him"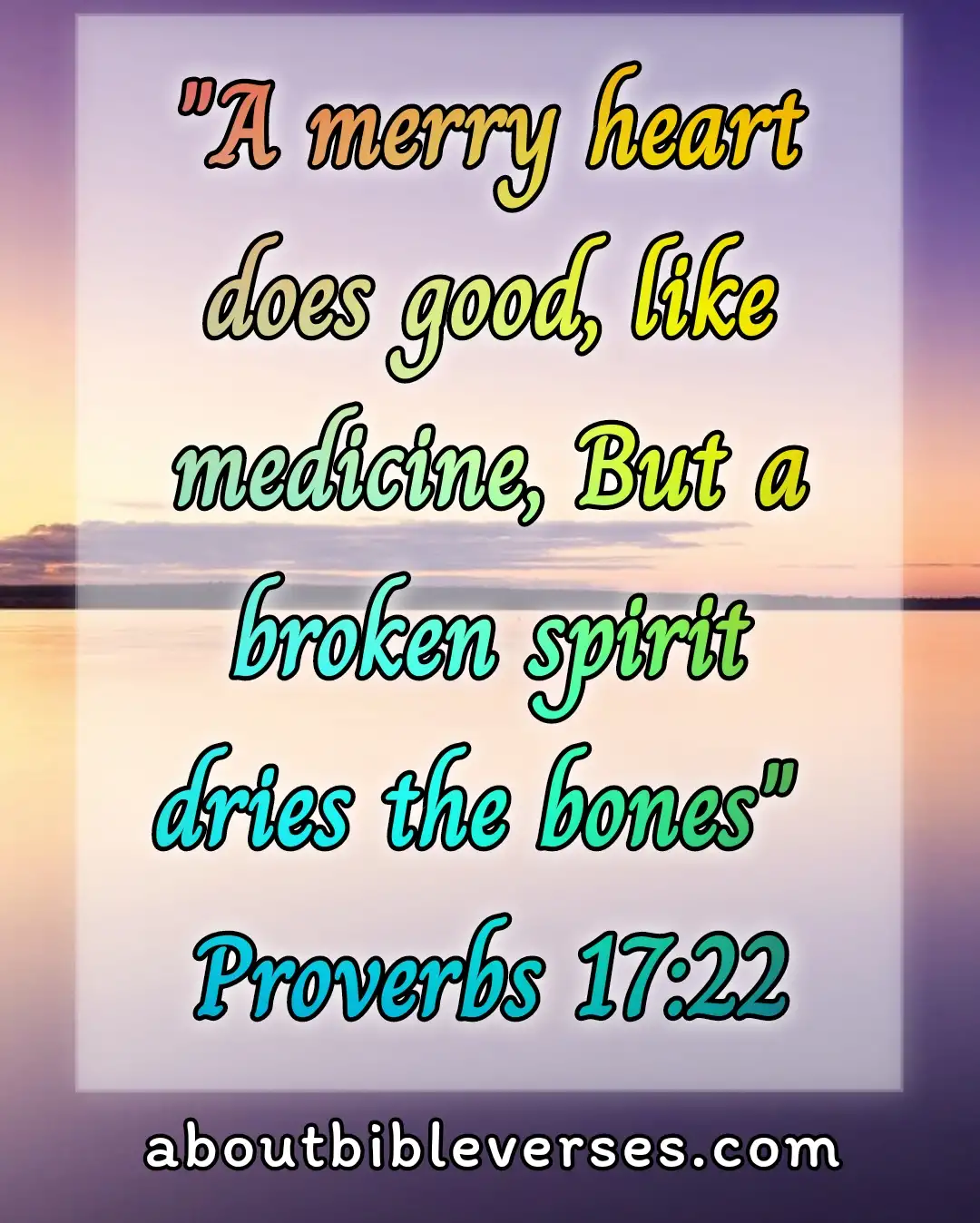 Proverbs 17:22
"A merry heart doeth good like a medicine: but a broken spirit drieth the bones"
Proverbs 15:13
"A merry heart maketh a cheerful countenance: but by sorrow of the heart the spirit is broken"
1 John 4:16
"And we have known and believed the love that God hath to us. God is love; and he that dwelleth in love dwelleth in God, and God in him"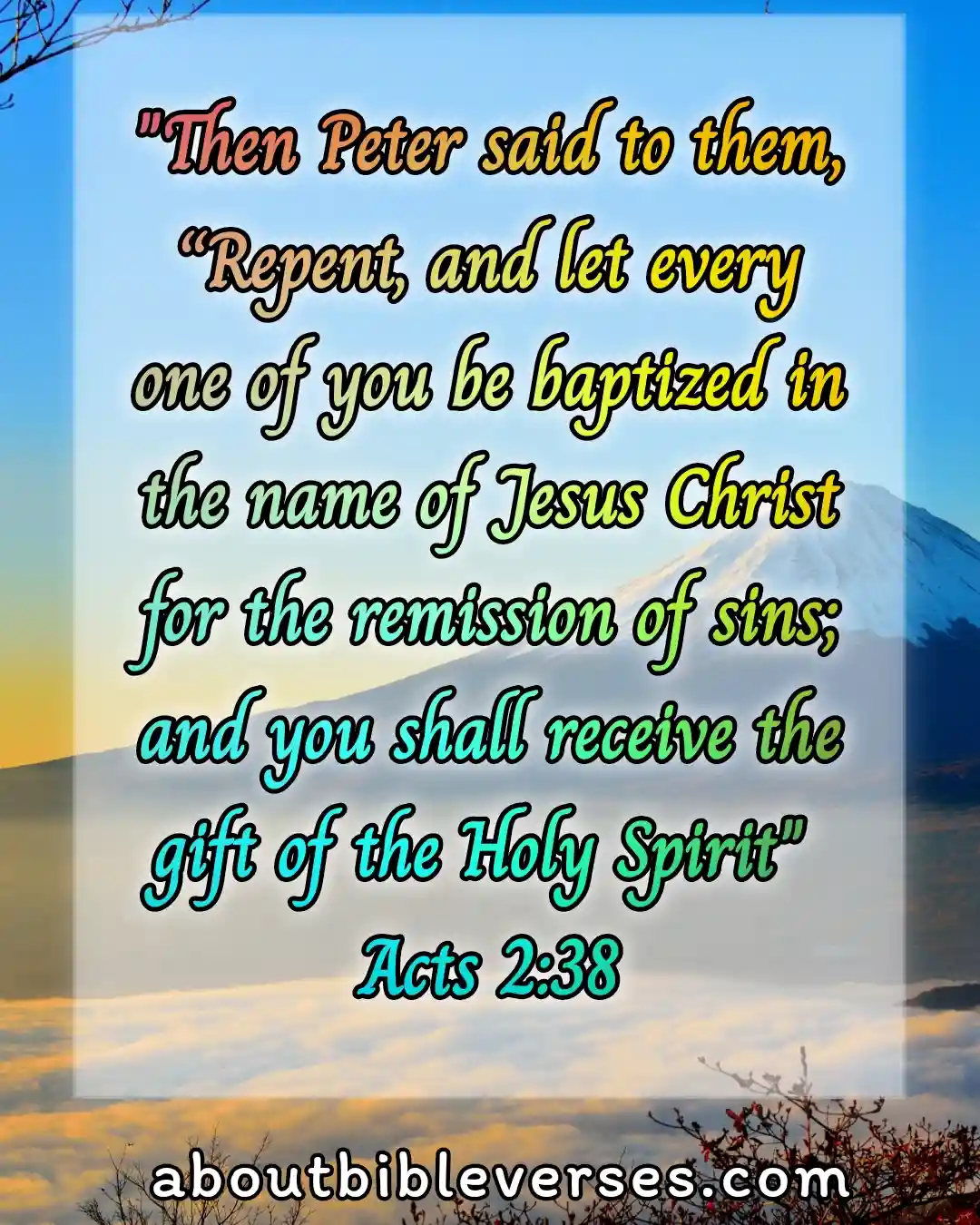 Acts 2:38
"Then Peter said unto them, Repent, and be baptized every one of you in the name of Jesus Christ for the remission of sins, and ye shall receive the gift of the Holy Ghost"
Luke 4:40
"Now when the sun was setting, all they that had any sick with divers diseases brought them unto him; and he laid his hands on every one of them, and healed them"
2 Timothy 1:7
"For God hath not given us the spirit of fear; but of power, and of love, and of a sound mind"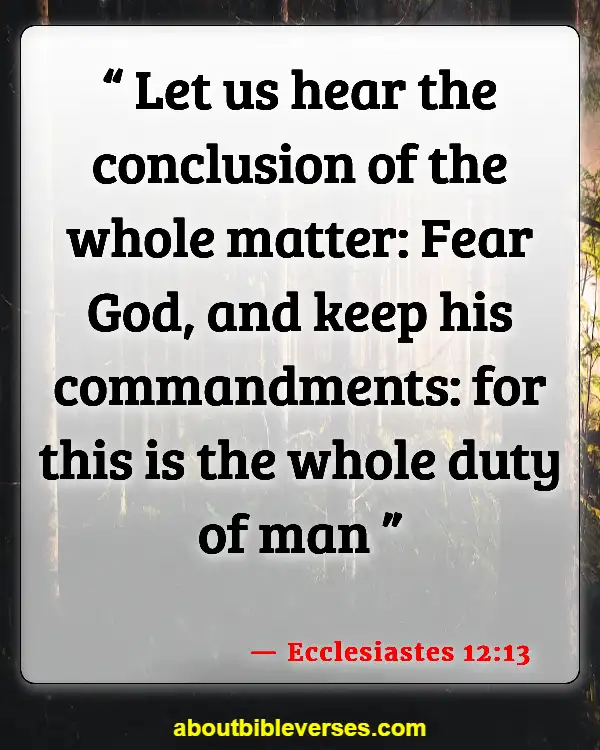 Ecclesiastes 12:13
"Let us hear the conclusion of the whole matter: Fear God, and keep his commandments: for this is the whole duty of man"
Matthew 9:35
"And Jesus went about all the cities and villages, teaching in their synagogues, and preaching the gospel of the kingdom, and healing every sickness and every disease among the people"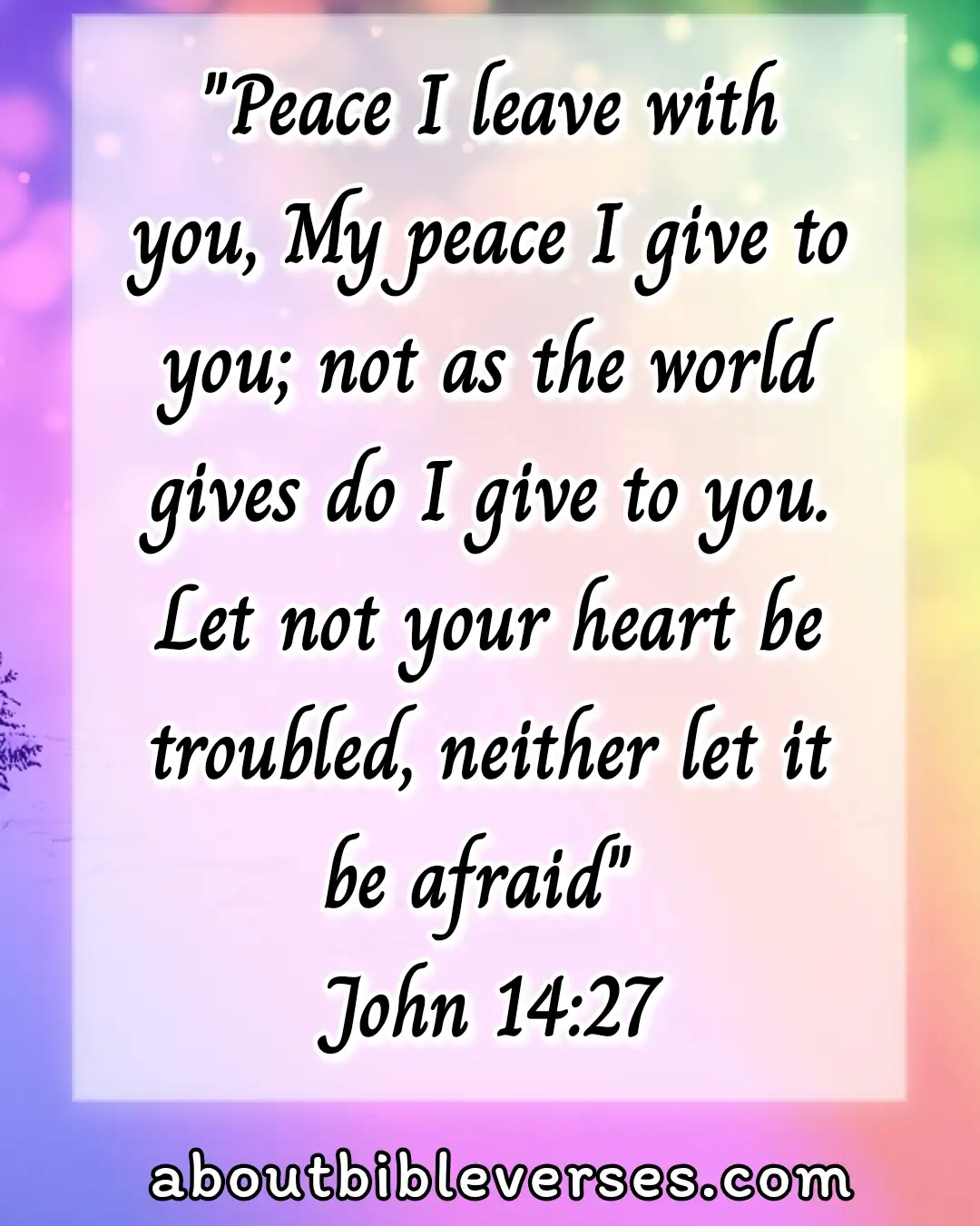 John 14:27
"Peace I leave with you, my peace I give unto you: not as the world giveth, give I unto you. Let not your heart be troubled, neither let it be afraid"