Beloved brothers and sisters, in the eyes of the Almighty, we find solace and strength to overcome the burden of past hurt. The Word of God teaches us the virtue of forgiveness, for as we forgive others, so shall we be forgiven. Just as the Lord is merciful and compassionate, we too must show mercy and let go of the pain inflicted upon us.
Remember the story of Joseph, who faced betrayal and jealousy from his own brothers, yet he chose forgiveness over vengeance. He said to them, "You meant evil against me, but God meant it for good." Through his faith in God's plan, he released the chains of bitterness and found divine purpose in his suffering.
The Lord Jesus, hanging on the cross, cried out, "Father, forgive them, for they do not know what they do." Even in His agony, He exemplified the power of letting go and offering forgiveness to those who wronged Him.
Dear friends now let's see the Bible scriptures below that talk about Letting Go Of Past Hurt.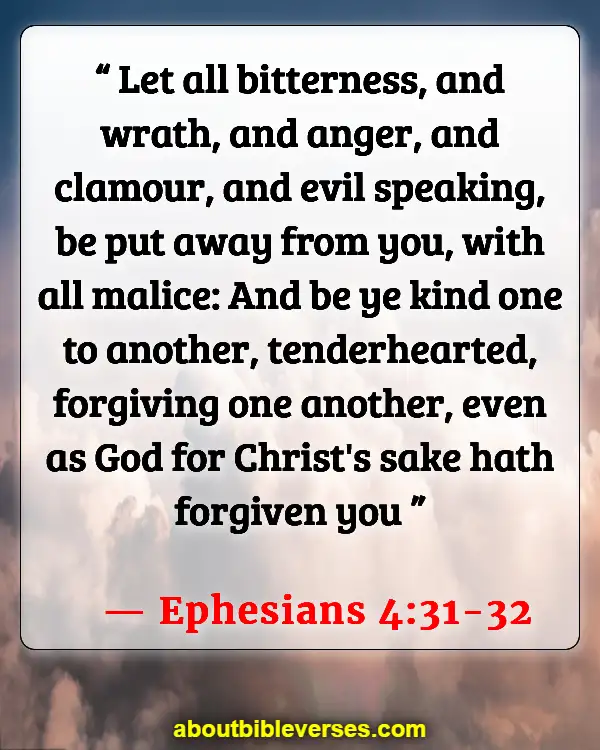 Ephesians 4:31-32
"Let all bitterness, and wrath, and anger, and clamour, and evil speaking, be put away from you, with all malice: And be ye kind one to another, tenderhearted, forgiving one another, even as God for Christ's sake hath forgiven you"
Matthew 18:21-22
"Then came Peter to him, and said, Lord, how oft shall my brother sin against me, and I forgive him? till seven times? Jesus saith unto him, I say not unto thee, Until seven times: but, Until seventy times seven"
Matthew 6:14-15
"For if ye forgive men their trespasses, your heavenly Father will also forgive you: But if ye forgive not men their trespasses, neither will your Father forgive your trespasses"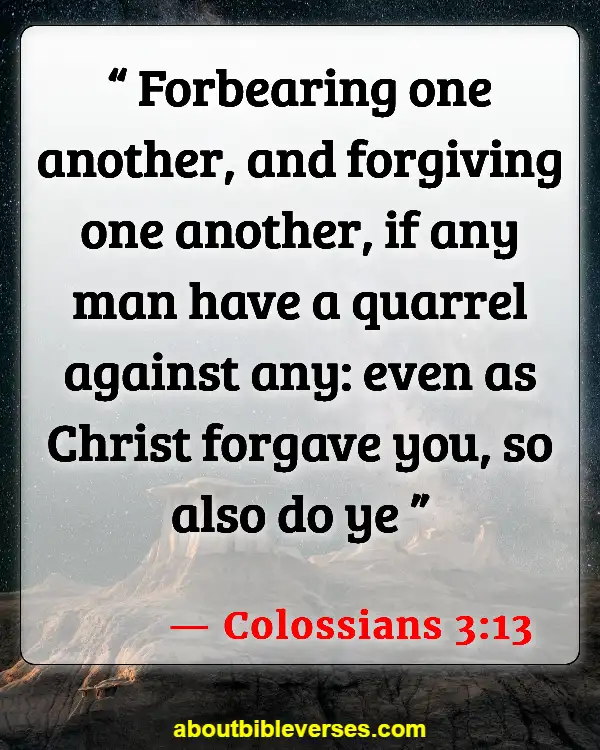 Colossians 3:13
"Forbearing one another, and forgiving one another, if any man have a quarrel against any: even as Christ forgave you, so also do ye"
Proverbs 10:12
"Hatred stirreth up strifes: but love covereth all sins"
1 John 1:9
"If we confess our sins, he is faithful and just to forgive us our sins, and to cleanse us from all unrighteousness"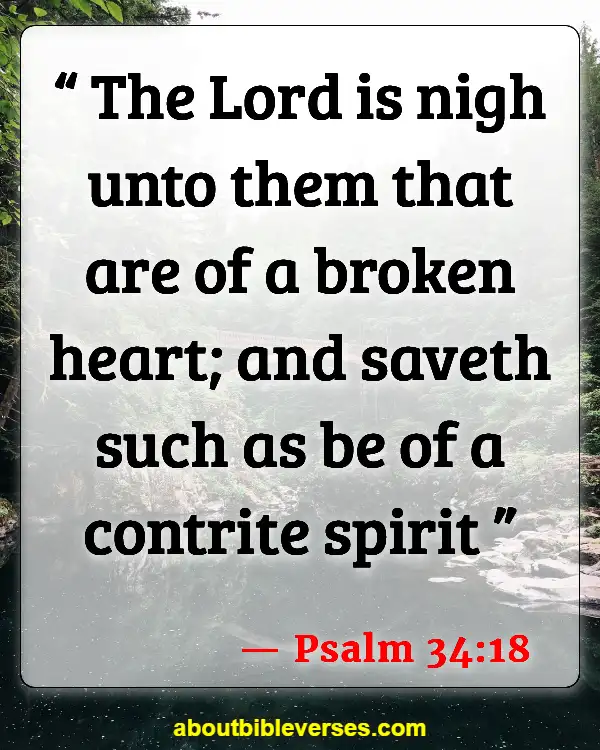 Psalm 34:18
"The Lord is nigh unto them that are of a broken heart; and saveth such as be of a contrite spirit"
Matthew 5:44
"But I say unto you, Love your enemies, bless them that curse you, do good to them that hate you, and pray for them which despitefully use you, and persecute you"
Romans 12:19
"Dearly beloved, avenge not yourselves, but rather give place unto wrath: for it is written, Vengeance is mine; I will repay, saith the Lord"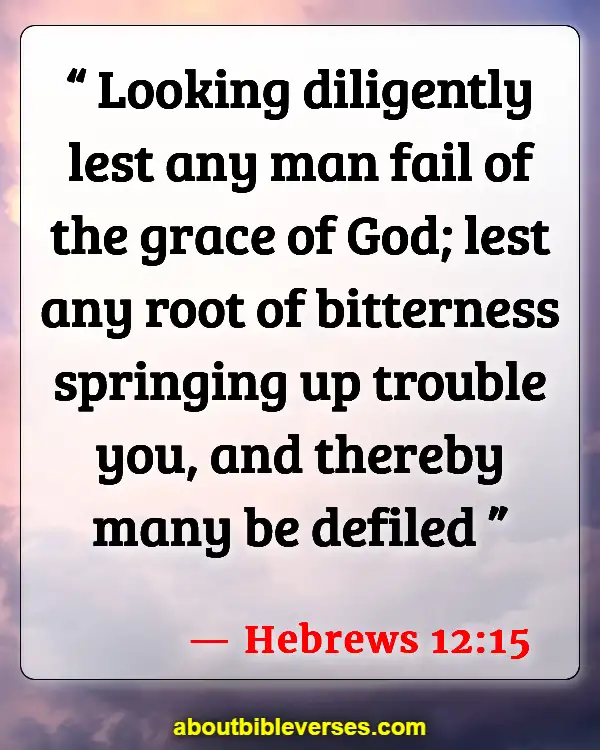 Hebrews 12:15
"Looking diligently lest any man fail of the grace of God; lest any root of bitterness springing up trouble you, and thereby many be defiled"
Psalm 55:22
"Cast thy burden upon the Lord , and he shall sustain thee: he shall never suffer the righteous to be moved"
1 Corinthians 13:5
"Doth not behave itself unseemly, seeketh not her own, is not easily provoked, thinketh no evil"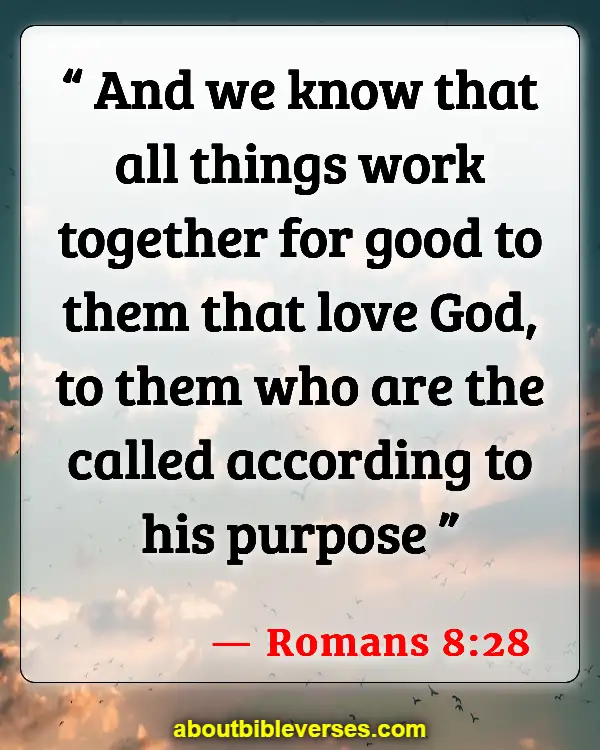 Romans 8:28
"And we know that all things work together for good to them that love God, to them who are the called according to his purpose"
Proverbs 15:1
"A soft answer turneth away wrath: but grievous words stir up anger"
Luke 6:37
"Judge not, and ye shall not be judged: condemn not, and ye shall not be condemned: forgive, and ye shall be forgiven"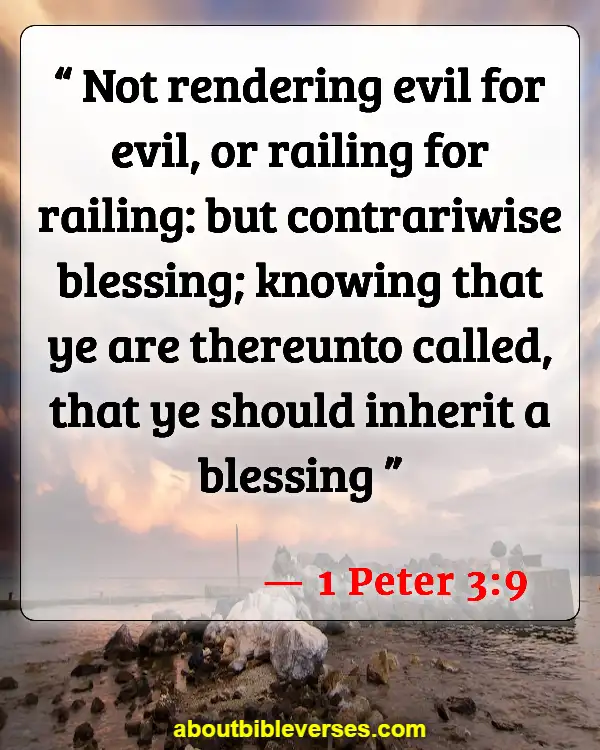 1 Peter 3:9
"Not rendering evil for evil, or railing for railing: but contrariwise blessing; knowing that ye are thereunto called, that ye should inherit a blessing"
Romans 14:19
"Let us therefore follow after the things which make for peace, and things wherewith one may edify another"
Proverbs 24:29
"Say not, I will do so to him as he hath done to me: I will render to the man according to his work"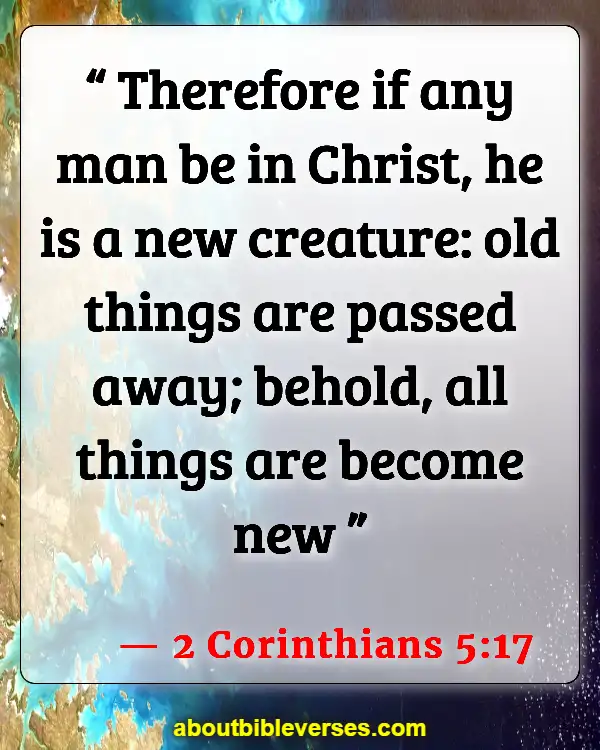 2 Corinthians 5:17
"Therefore if any man be in Christ, he is a new creature: old things are passed away; behold, all things are become new"
Isaiah 1:18
"Come now, and let us reason together, saith the Lord : though your sins be as scarlet, they shall be as white as snow; though they be red like crimson, they shall be as wool"
Proverbs 17:9
"He that covereth a transgression seeketh love; but he that repeateth a matter separateth very friends"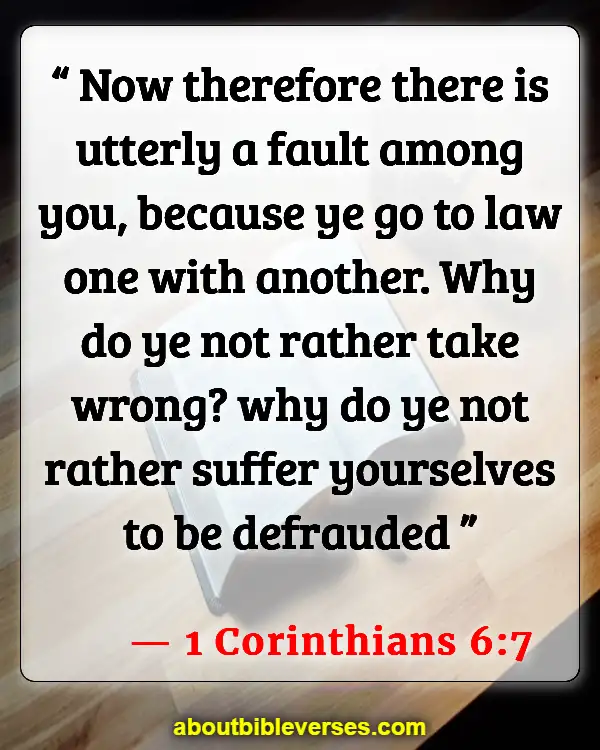 1 Corinthians 6:7
"Now therefore there is utterly a fault among you, because ye go to law one with another. Why do ye not rather take wrong? why do ye not rather suffer yourselves to be defrauded?"
Psalm 51:10
"Create in me a clean heart, O God; and renew a right spirit within me"
Micah 7:18-19
"Who is a God like unto thee, that pardoneth iniquity, and passeth by the transgression of the remnant of his heritage? he retaineth not his anger for ever, because he delighteth in mercy. He will turn again, he will have compassion upon us; he will subdue our iniquities; and thou wilt cast all their sins into the depths of the sea"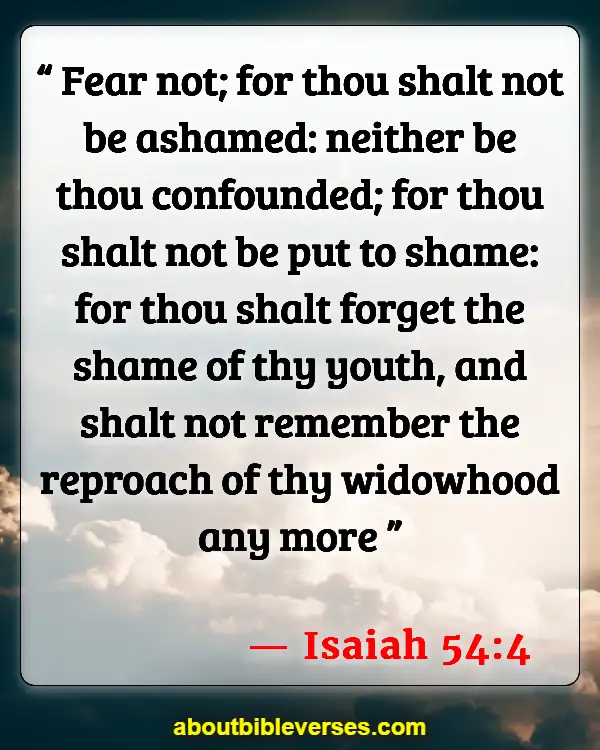 Isaiah 54:4
"Fear not; for thou shalt not be ashamed: neither be thou confounded; for thou shalt not be put to shame: for thou shalt forget the shame of thy youth, and shalt not remember the reproach of thy widowhood any more"
Jeremiah 31:34
"And they shall teach no more every man his neighbour, and every man his brother, saying, Know the Lord : for they shall all know me, from the least of them unto the greatest of them, saith the Lord : for I will forgive their iniquity, and I will remember their sin no more"
Hebrews 8:12
"For I will be merciful to their unrighteousness, and their sins and their iniquities will I remember no more"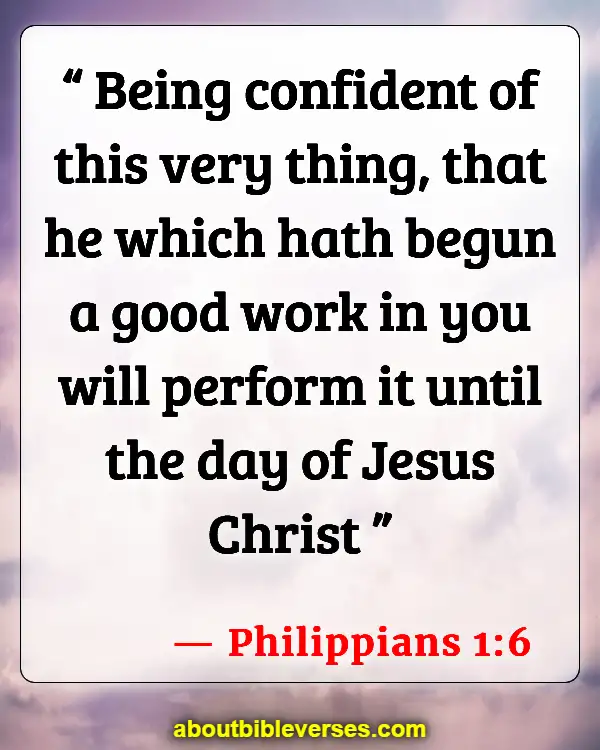 Philippians 1:6
"Being confident of this very thing, that he which hath begun a good work in you will perform it until the day of Jesus Christ"
FAQs:
Q: Is it easy to let go of past hurt?
A: No, it is not always easy, but with God's help, we can find the strength to release the pain and find healing.
Q: How many times should we forgive those who hurt us?
A: Jesus taught us to forgive seventy times seven, indicating that forgiveness should be boundless.
Q: Should we forget the past entirely?
A: While we may not forget the lessons learned, we should release the emotional grip of past hurts and focus on the present and future with hope.
Q: Can we seek justice while letting go?
A: Yes, seeking justice is important, but we must balance it with forgiveness, trusting that God's justice will ultimately prevail.
Q: What if the person who hurt us doesn't deserve forgiveness?
A: None of us truly deserve forgiveness, but God's grace extends to all. As we forgive, we open the door for God's transformative work in both our lives and the lives of those who hurt us.
May the peace of the Lord fill your hearts as you choose to release past hurts through the divine power of forgiveness. Trust in God's plan, and let love and mercy guide your path.