God is often described in the Bible as a mighty warrior who fights on behalf of His people. Though God is loving and merciful, He is also righteous and just. When His people cry out to Him for deliverance from their enemies, God responds mightily as a warrior going to battle.
Throughout the Old Testament, we read stories of God fighting for the Israelites against those who oppressed them. He brought plagues and judgments against the Egyptians until Pharaoh finally let the Israelites go. When enemy armies came to make war against Israel, God intervened and gave them victory against great odds. The Psalms describe God as a refuge and a strong tower against the enemy. They portray Him metaphorically as a warrior who arms His people with strength and teaches their hands to war.
In the New Testament, we see God wage war against spiritual forces of darkness. Jesus came to destroy the works of the devil and triumph over evil through His death and resurrection. He fought back when tempted by Satan in the wilderness by using Scripture as a weapon. As Christians today, we can be confident that God still fights for us against spiritual attacks and oppression from the enemy. He is mighty to save, and by His power, we can push back the forces of darkness in our lives.
Dear friends, God is still our Warrior-King who fights on our behalf. Let's trust in His might and rest in the confidence that no enemy can stand against our God. He is faithful to defend and deliver us, just as He has done for His people throughout history.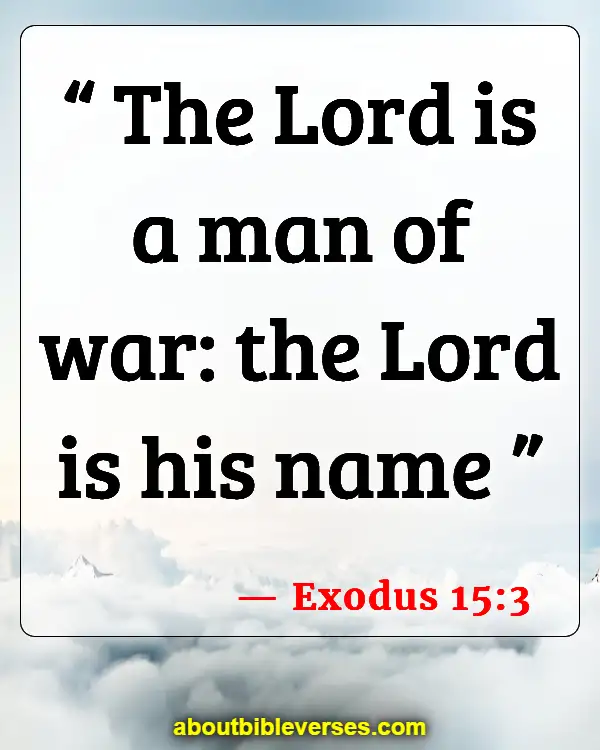 Exodus 15:3
"The Lord is a man of war: the Lord is his name"
Deuteronomy 3:22
"Ye shall not fear them: for the Lord your God he shall fight for you"
Deuteronomy 20:4
"For the Lord your God is he that goeth with you, to fight for you against your enemies, to save you"
Joshua 1:9
"Have not I commanded thee? Be strong and of a good courage; be not afraid, neither be thou dismayed: for the Lord thy God is with thee whithersoever thou goest"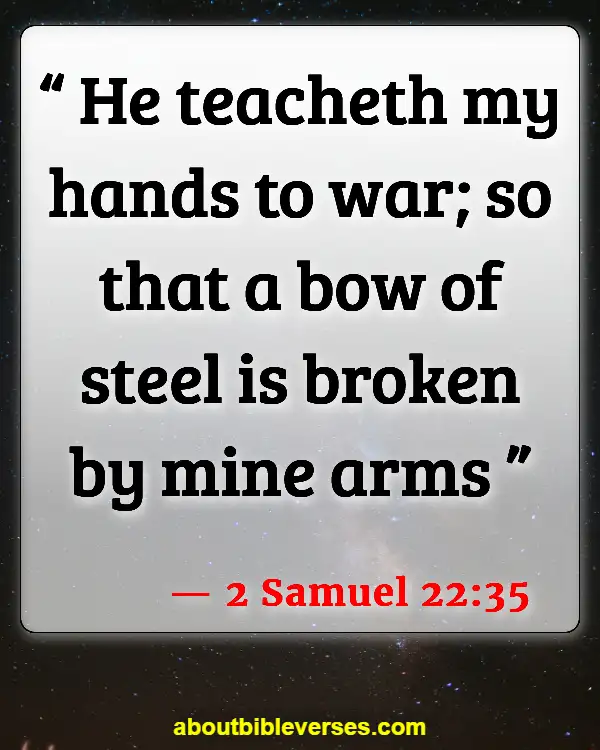 2 Samuel 22:35
"He teacheth my hands to war; so that a bow of steel is broken by mine arms"
2 Samuel 22:40
"For thou hast girded me with strength to battle: them that rose up against me hast thou subdued under me"
Psalm 18:34
"He teacheth my hands to war, so that a bow of steel is broken by mine arms"
Psalm 18:39
"For thou hast girded me with strength unto the battle: thou hast subdued under me those that rose up against me"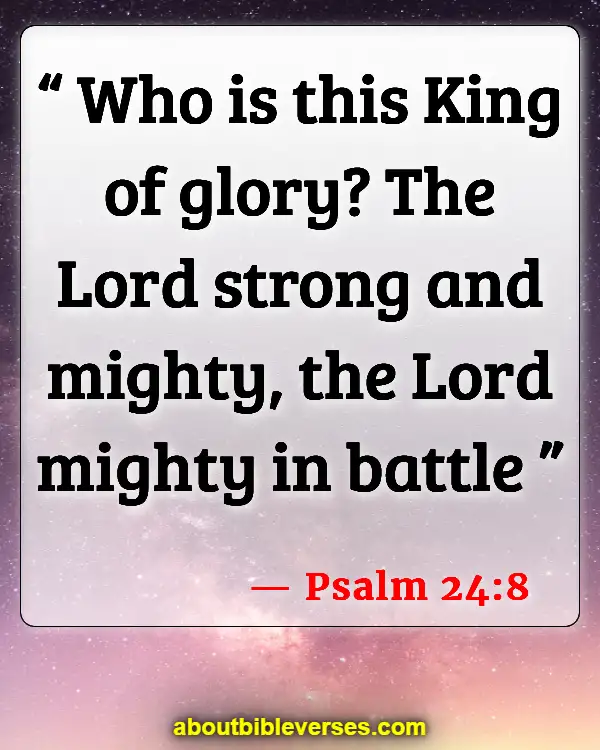 Psalm 24:8
"Who is this King of glory? The Lord strong and mighty, the Lord mighty in battle"
Psalm 27:1
"The Lord is my light and my salvation; whom shall I fear? the Lord is the strength of my life; of whom shall I be afraid?"
Psalm 33:16
"There is no king saved by the multitude of an host: a mighty man is not delivered by much strength"
Psalm 34:7
"The angel of the Lord encampeth round about them that fear him, and delivereth them"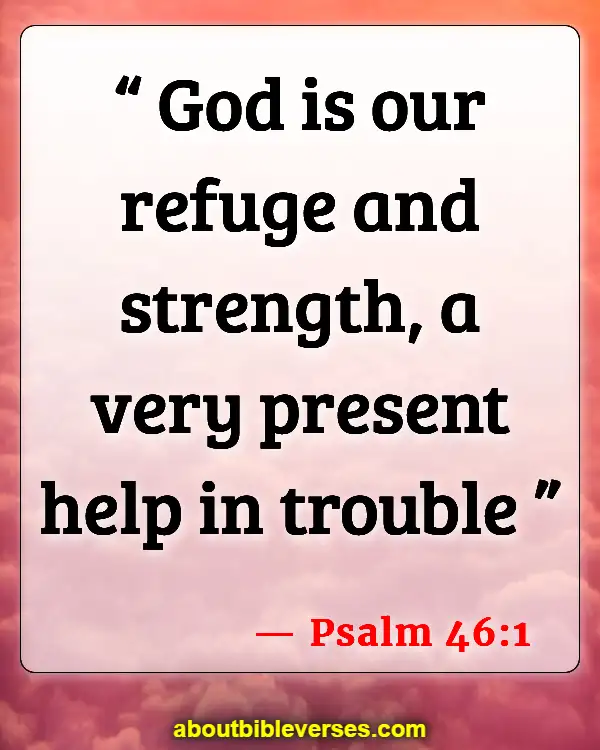 Psalm 46:1
"God is our refuge and strength, a very present help in trouble"
Psalm 144:1
"Blessed be the Lord my strength which teacheth my hands to war, and my fingers to fight"
Isaiah 42:13
"The Lord shall go forth as a mighty man, he shall stir up jealousy like a man of war: he shall cry, yea, roar; he shall prevail against his enemies"
Isaiah 52:12
"For ye shall not go out with haste, nor go by flight: for the Lord will go before you; and the God of Israel will be your reward"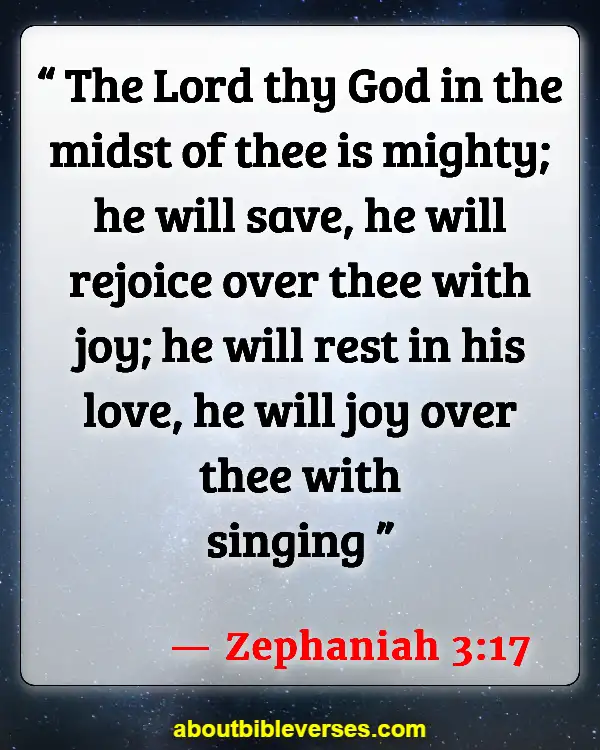 Zephaniah 3:17
"The Lord thy God in the midst of thee is mighty; he will save, he will rejoice over thee with joy; he will rest in his love, he will joy over thee with singing"
Jeremiah 20:11
"But the Lord is with me as a mighty terrible one: therefore my persecutors shall stumble, and they shall not prevail: they shall be greatly ashamed; for they shall not prosper: their everlasting confusion shall never be forgotten"
Jeremiah 46:28
"Fear thou not, O Jacob my servant, saith the Lord : for I am with thee; for I will make a full end of all the nations whither I have driven thee: but I will not make a full end of thee, but correct thee in measure; yet will I not leave thee wholly unpunished"
Jeremiah 50:34
"Their Redeemer is strong; the Lord of hosts is his name: he shall throughly plead their cause, that he may give rest to the land, and disquiet the inhabitants of Babylon"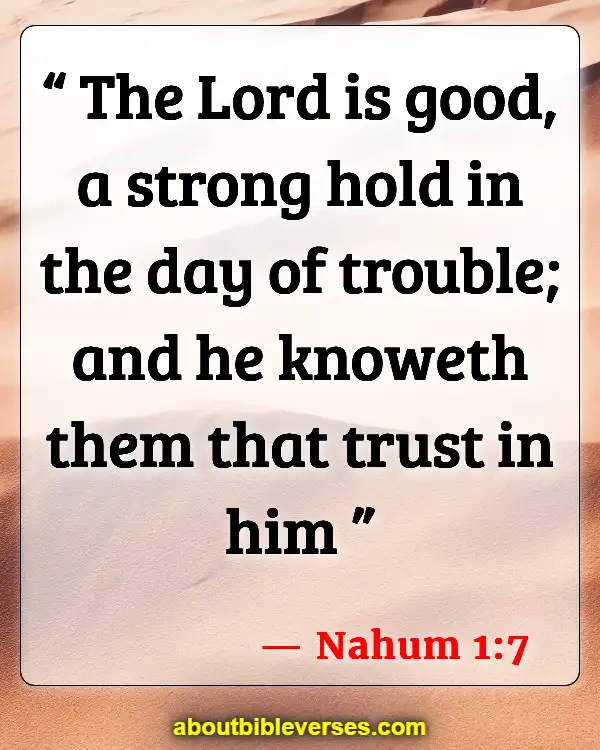 Nahum 1:7
"The Lord is good, a strong hold in the day of trouble; and he knoweth them that trust in him"
Psalm 28:7
"The Lord is my strength and my shield; my heart trusted in him, and I am helped: therefore my heart greatly rejoiceth; and with my song will I praise him"
Isaiah 31:5
"As birds flying, so will the Lord of hosts defend Jerusalem; defending also he will deliver it; and passing over he will preserve it"
Isaiah 43:2
"When thou passest through the waters, I will be with thee; and through the rivers, they shall not overflow thee: when thou walkest through the fire, thou shalt not be burned; neither shall the flame kindle upon thee"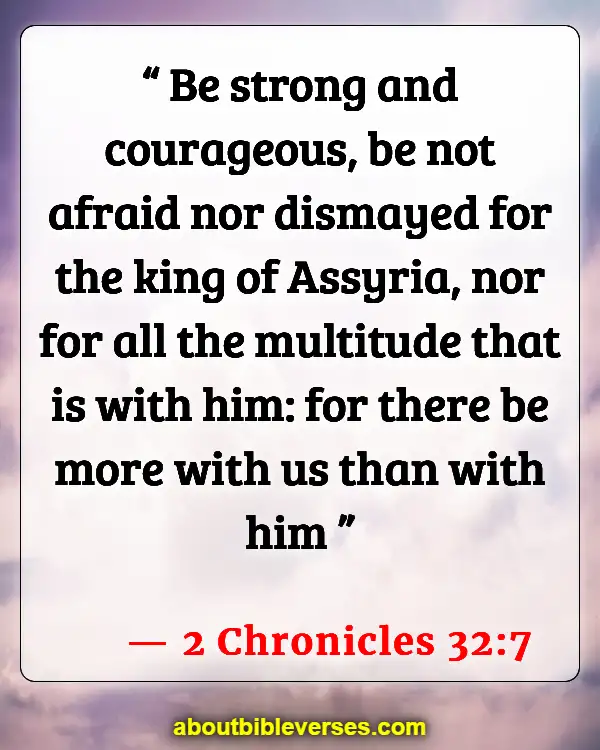 2 Chronicles 32:7
"Be strong and courageous, be not afraid nor dismayed for the king of Assyria, nor for all the multitude that is with him: for there be more with us than with him"
Zechariah 14:3
"Then shall the Lord go forth, and fight against those nations, as when he fought in the day of battle"
Psalm 91:7
"A thousand shall fall at thy side, and ten thousand at thy right hand; but it shall not come nigh thee"
Psalm 118:14
"The Lord is my strength and song, and is become my salvation"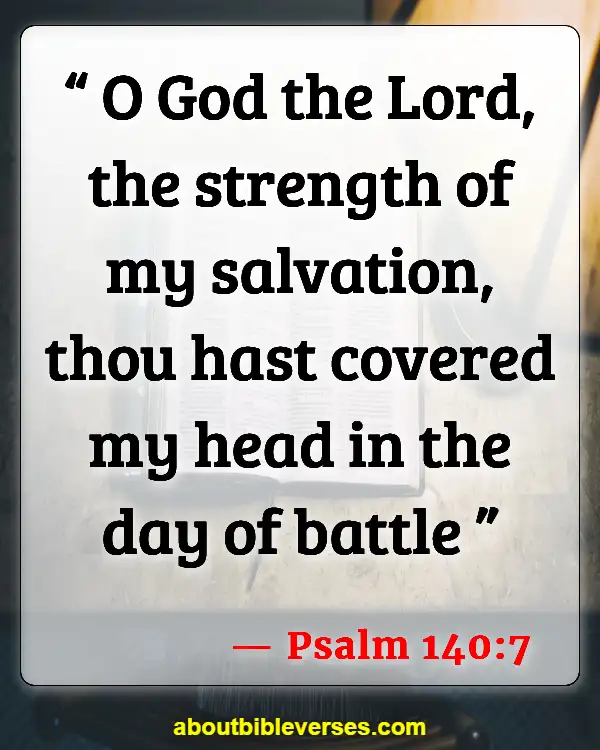 Psalm 140:7
"O God the Lord, the strength of my salvation, thou hast covered my head in the day of battle"
Isaiah 41:10
"Fear thou not; for I am with thee: be not dismayed; for I am thy God: I will strengthen thee; yea, I will help thee; yea, I will uphold thee with the right hand of my righteousness"
Proverbs 3:26
"For the Lord shall be thy confidence, and shall keep thy foot from being taken"
Romans 8:31
"What shall we then say to these things? If God be for us, who can be against us?"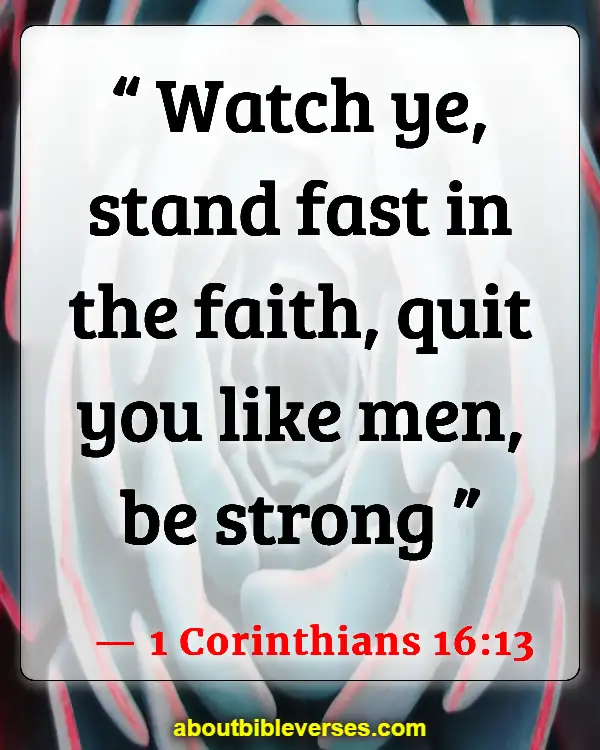 1 Corinthians 16:13
"Watch ye, stand fast in the faith, quit you like men, be strong"
Ephesians 6:10
"Finally, my brethren, be strong in the Lord, and in the power of his might"
Ephesians 6:11
"Put on the whole armour of God, that ye may be able to stand against the wiles of the devil"
1 Thessalonians 5:8
"But let us, who are of the day, be sober, putting on the breastplate of faith and love; and for an helmet, the hope of salvation"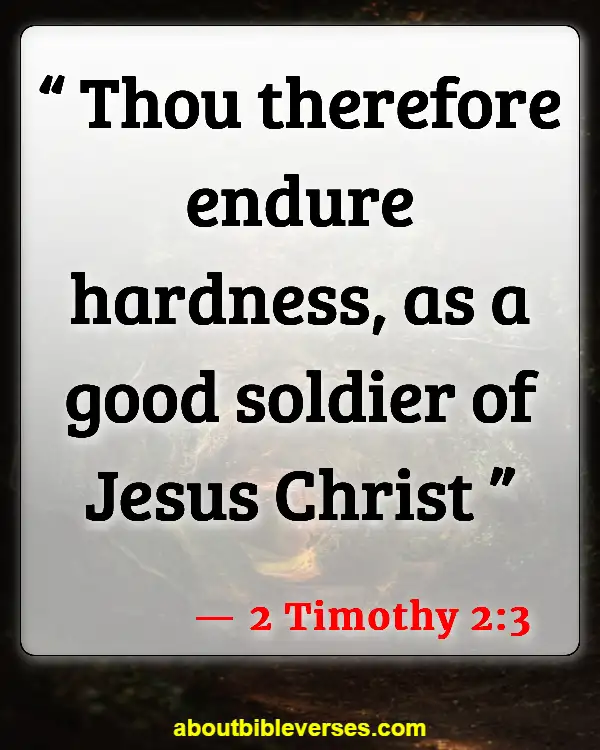 2 Timothy 2:3
"Thou therefore endure hardness, as a good soldier of Jesus Christ"
2 Timothy 2:4
"No man that warreth entangleth himself with the affairs of this life; that he may please him who hath chosen him to be a soldier"
James 4:7
"Submit yourselves therefore to God. Resist the devil, and he will flee from you"
Revelation 19:11
"And I saw heaven opened, and behold a white horse; and he that sat upon him was called Faithful and True, and in righteousness he doth judge and make war"