Dear friend, Walking in the journey of life, there's a special friend waiting to walk by our side – Jesus. Our relationship with Jesus isn't just that of a follower and a leader, but it's deeper and personal. It's one of friendship. Throughout history, the tales of Jesus interacting with individuals reflect a warm, kind, and understanding friend. When the disciples were afraid, he comforted them. When Lazarus died, Jesus wept, showcasing the deep connection he had with his friends.
Now, just as Jesus was a friend to Lazarus, Mary, Martha, and the disciples, he extends the same hand of friendship to us. He understands our struggles, listens to our heart's cries, and walks alongside us in every trial and tribulation. This is not just any ordinary friendship but a divine connection that brings peace, joy, and contentment. Remember, dear brother and sister, a friend in Jesus is a friend indeed. His love never falters, and His friendship never wanes.
In the storms of life, when we feel alone, lost, or overwhelmed, remember that Jesus is there, ready to listen, support, and guide. In Him, we find not just a savior, but also a confidant. As you open your heart to Jesus, let Him in as your friend, and you'll find the journey of life filled with hope, love, and divine companionship.
Dear friends, now let's see the Bible scriptures below that talk about Friendship with Jesus.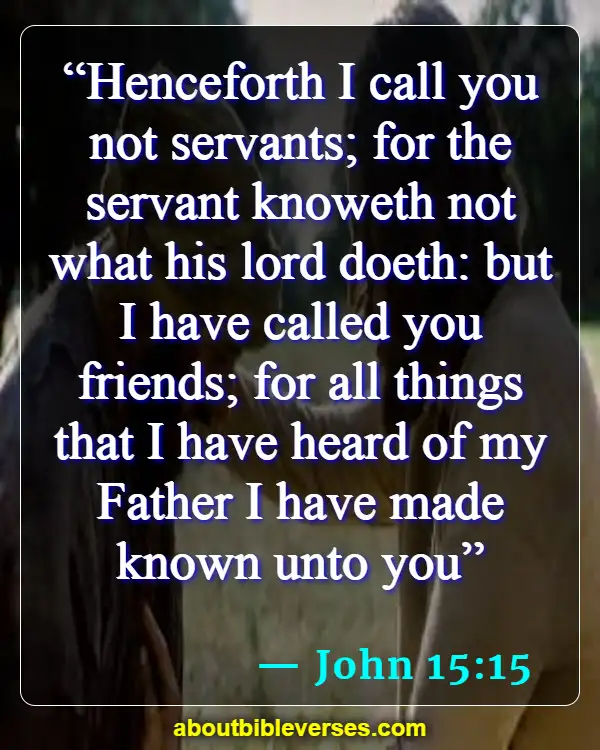 John 15:15
"Henceforth I call you not servants; for the servant knoweth not what his lord doeth: but I have called you friends; for all things that I have heard of my Father I have made known unto you"
1 John 1:7
"But if we walk in the light, as he is in the light, we have fellowship one with another, and the blood of Jesus Christ his Son cleanseth us from all sin"
John 15:13-14
"Greater love hath no man than this, that a man lay down his life for his friends. Ye are my friends, if ye do whatsoever I command you"
Romans 5:10
"For if, when we were enemies, we were reconciled to God by the death of his Son, much more, being reconciled, we shall be saved by his life"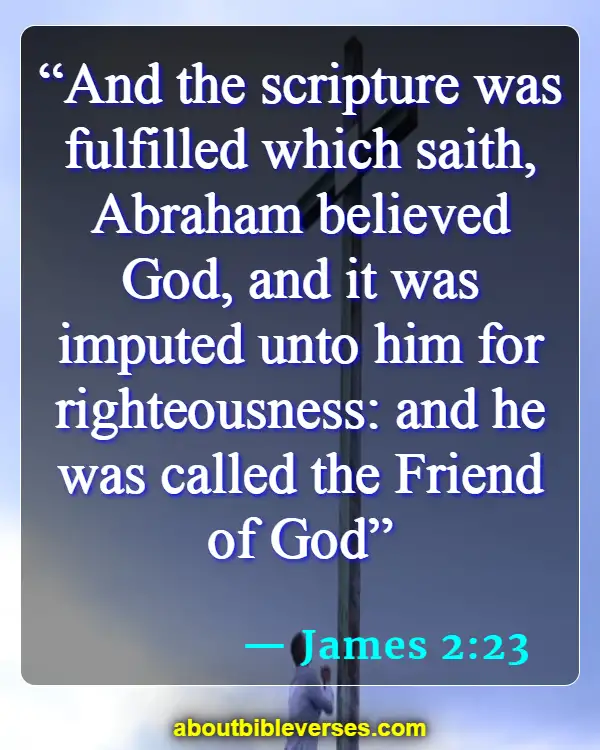 James 2:23
"And the scripture was fulfilled which saith, Abraham believed God, and it was imputed unto him for righteousness: and he was called the Friend of God"
Luke 12:4
"And I say unto you my friends, Be not afraid of them that kill the body, and after that have no more that they can do"
Hebrews 4:15-16
"For we have not an high priest which cannot be touched with the feeling of our infirmities; but was in all points tempted like as we are, yet without sin. Let us therefore come boldly unto the throne of grace, that we may obtain mercy, and find grace to help in time of need"
1 Peter 5:7
"Casting all your care upon him; for he careth for you"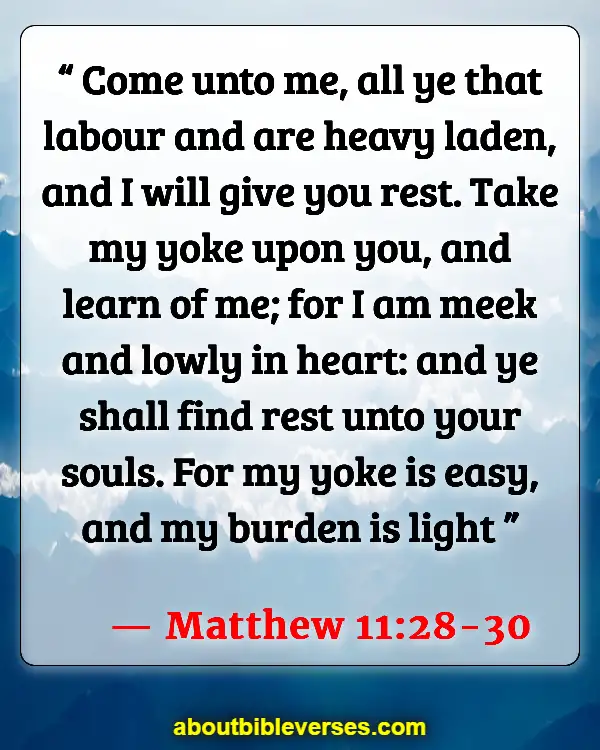 Matthew 11:28-30
"Come unto me, all ye that labour and are heavy laden, and I will give you rest. Take my yoke upon you, and learn of me; for I am meek and lowly in heart: and ye shall find rest unto your souls. For my yoke is easy, and my burden is light"
Revelation 3:20
"Behold, I stand at the door, and knock: if any man hear my voice, and open the door, I will come in to him, and will sup with him, and he with me"
2 Corinthians 5:20
"Now then we are ambassadors for Christ, as though God did beseech you by us: we pray you in Christ's stead, be ye reconciled to God"
2 Chronicles 20:7
"Art not thou our God, who didst drive out the inhabitants of this land before thy people Israel, and gavest it to the seed of Abraham thy friend for ever?"
Psalm 25:14
"The secret of the Lord is with them that fear him; and he will shew them his covenant"
James 4:8
"Draw nigh to God, and he will draw nigh to you. Cleanse your hands, ye sinners; and purify your hearts, ye double minded"
1 Corinthians 1:9
"God is faithful, by whom ye were called unto the fellowship of his Son Jesus Christ our Lord"
2 Corinthians 13:14
"The grace of the Lord Jesus Christ, and the love of God, and the communion of the Holy Ghost, be with you all. Amen"
Romans 8:38-39
"For I am persuaded, that neither death, nor life, nor angels, nor principalities, nor powers, nor things present, nor things to come, Nor height, nor depth, nor any other creature, shall be able to separate us from the love of God, which is in Christ Jesus our Lord"
John 14:23
"Jesus answered and said unto him, If a man love me, he will keep my words: and my Father will love him, and we will come unto him, and make our abode with him"
1 John 4:15-16
"Whosoever shall confess that Jesus is the Son of God, God dwelleth in him, and he in God. And we have known and believed the love that God hath to us. God is love; and he that dwelleth in love dwelleth in God, and God in him"
Colossians 1:21-22
"And you, that were sometime alienated and enemies in your mind by wicked works, yet now hath he reconciled In the body of his flesh through death, to present you holy and unblameable and unreproveable in his sight"
Ephesians 2:14-16
"For he is our peace, who hath made both one, and hath broken down the middle wall of partition between us; Having abolished in his flesh the enmity, even the law of commandments contained in ordinances; for to make in himself of twain one new man, so making peace; And that he might reconcile both unto God in one body by the cross, having slain the enmity thereby"
Philippians 3:20
"For our conversation is in heaven; from whence also we look for the Saviour, the Lord Jesus Christ"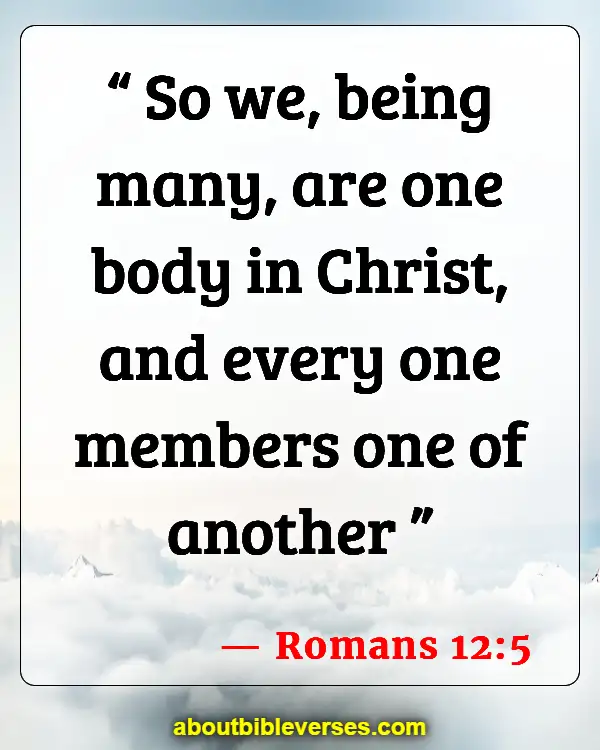 Romans 12:5
"So we, being many, are one body in Christ, and every one members one of another"
Conclusion:
In our search for meaning, love, and understanding, Jesus presents a unique and unfailing source of friendship. In understanding the scriptures, it's clear that embracing a friendship with Jesus fills our life with an unmatched depth of love, peace, and joy. If you seek a friend who is unfaltering, loving, and understands the core of your being, open your heart to Jesus. As a dear brother or sister in faith, I urge you to strengthen this bond and share this message of friendship with all.