Dear friends, humility before God is a virtue extolled throughout Scripture. When we recognize that all good things come from the Lord, it helps us maintain a right perspective. Pride and self-sufficiency have no place in the kingdom.
The book of James reminds us that God opposes the proud, but gives grace to the humble. When we humble ourselves before God, we are reminded of our dependence on Him. This posture allows us to receive God's strength and blessings.
Humility also enables us to genuinely love and serve others. The example of Jesus, who washed the disciples feet, calls us to have the same servant-heartedness. When we decrease our ego and selfish ambition, it makes room for compassion and grace towards people.
The exhortation to humble ourselves prompts an honest self-evaluation. Does pride and self-glorification subtly motivate our actions? Let us reflect on ways we can cultivate humility before God and others. Our position before the Lord is that of a servant, not a celebrity. As we walk in humility, the Lord promises to exalt us in due time.
Dear friends, now let's see the Bible scriptures below that talk about "Humbling Ourselves Before God."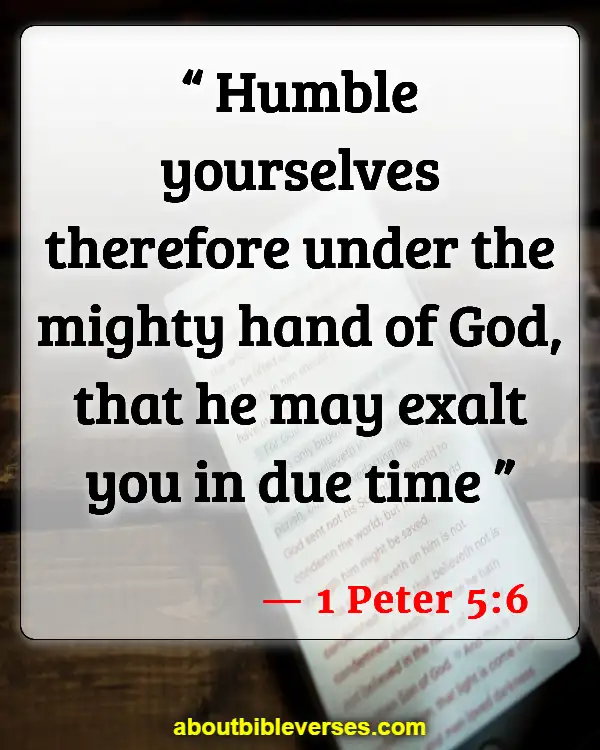 1 Peter 5:6
"Humble yourselves therefore under the mighty hand of God, that he may exalt you in due time"
James 4:10
"Humble yourselves in the sight of the Lord, and he shall lift you up"
Matthew 23:12
"And whosoever shall exalt himself shall be abased; and he that shall humble himself shall be exalted"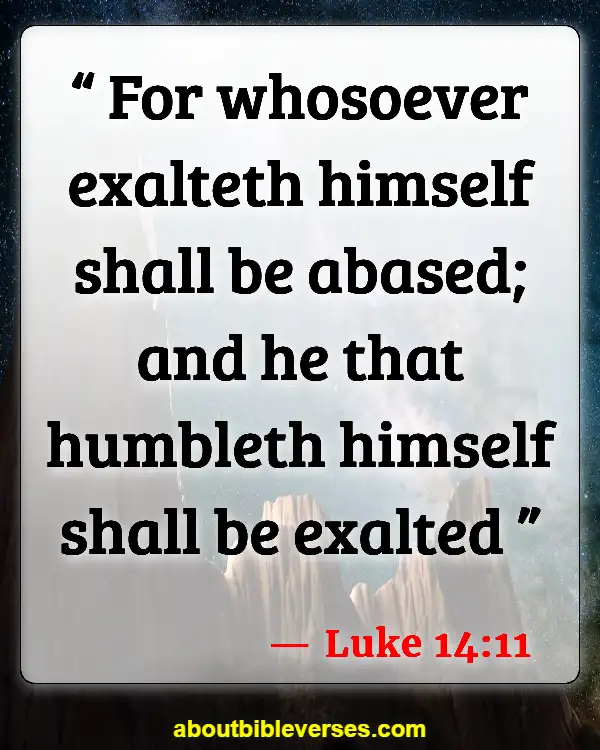 Luke 14:11
"For whosoever exalteth himself shall be abased; and he that humbleth himself shall be exalted"
Proverbs 29:23
"A man's pride shall bring him low: but honour shall uphold the humble in spirit"
Philippians 2:3
"Let nothing be done through strife or vainglory; but in lowliness of mind let each esteem other better than themselves"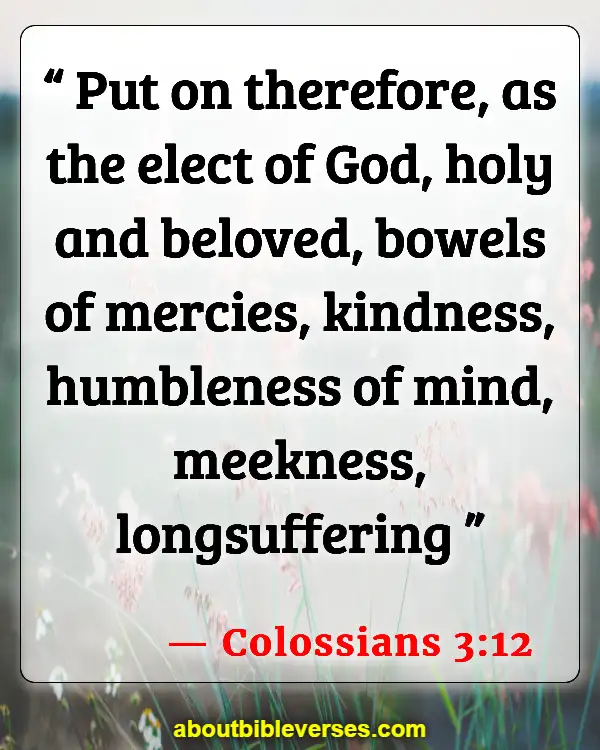 Colossians 3:12
"Put on therefore, as the elect of God, holy and beloved, bowels of mercies, kindness, humbleness of mind, meekness, longsuffering"
Proverbs 15:33
"The fear of the Lord is the instruction of wisdom; and before honour is humility"
Proverbs 18:12
"Before destruction the heart of man is haughty, and before honour is humility"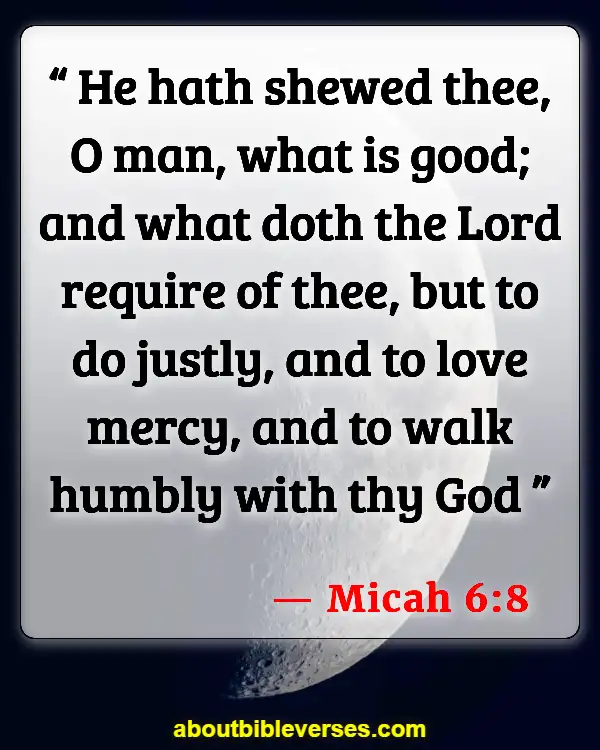 Micah 6:8
"He hath shewed thee, O man, what is good; and what doth the Lord require of thee, but to do justly, and to love mercy, and to walk humbly with thy God?"
Isaiah 57:15
"For thus saith the high and lofty One that inhabiteth eternity, whose name is Holy; I dwell in the high and holy place, with him also that is of a contrite and humble spirit, to revive the spirit of the humble, and to revive the heart of the contrite ones"
Zephaniah 2:3
"Seek ye the Lord , all ye meek of the earth, which have wrought his judgment; seek righteousness, seek meekness: it may be ye shall be hid in the day of the Lord 's anger"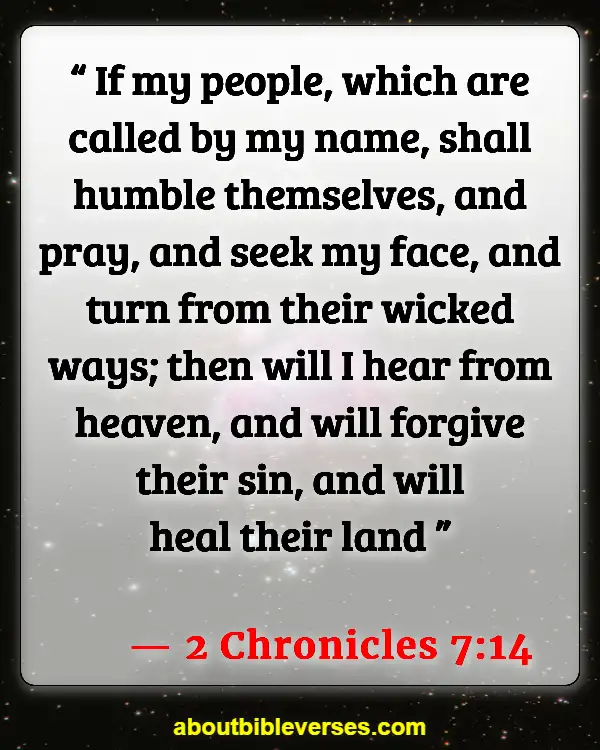 2 Chronicles 7:14
"If my people, which are called by my name, shall humble themselves, and pray, and seek my face, and turn from their wicked ways; then will I hear from heaven, and will forgive their sin, and will heal their land"
Proverbs 11:2
"When pride cometh, then cometh shame: but with the lowly is wisdom"
Romans 12:16
"Be of the same mind one toward another. Mind not high things, but condescend to men of low estate. Be not wise in your own conceits"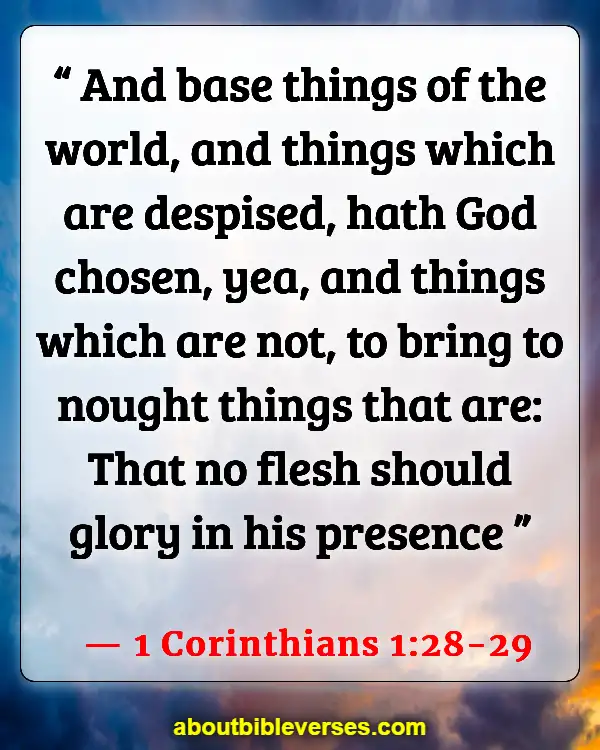 1 Corinthians 1:28-29
"And base things of the world, and things which are despised, hath God chosen, yea, and things which are not, to bring to nought things that are: That no flesh should glory in his presence"
2 Timothy 2:25
"In meekness instructing those that oppose themselves; if God peradventure will give them repentance to the acknowledging of the truth"
James 4:6
"But he giveth more grace. Wherefore he saith, God resisteth the proud, but giveth grace unto the humble"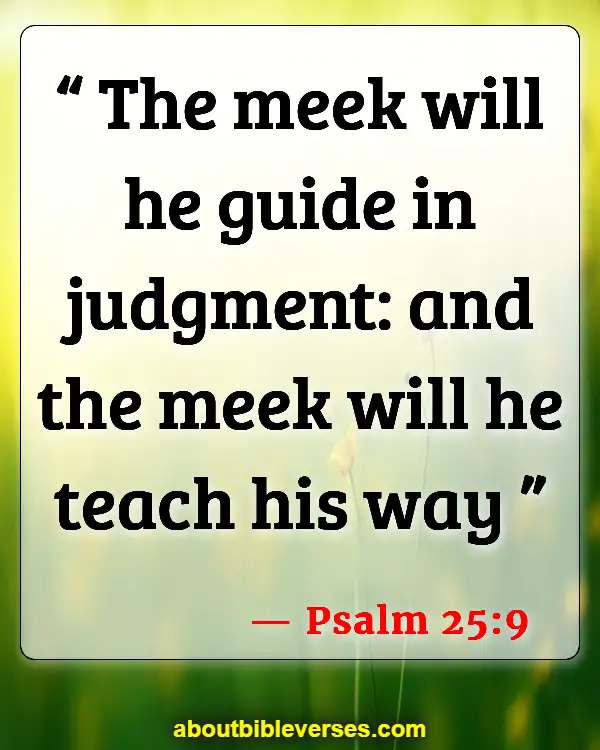 Psalm 25:9
"The meek will he guide in judgment: and the meek will he teach his way"
Psalm 147:6
"The Lord lifteth up the meek: he casteth the wicked down to the ground"
Psalm 149:4
"For the Lord taketh pleasure in his people: he will beautify the meek with salvation"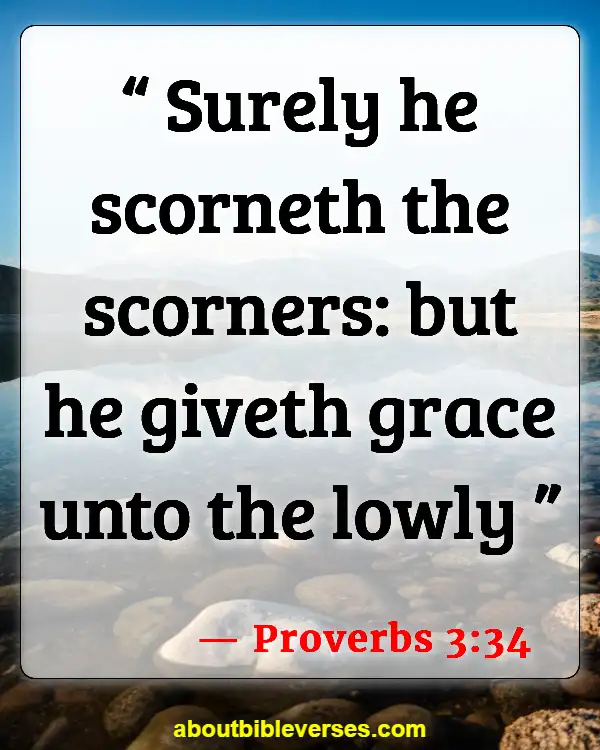 Proverbs 3:34
"Surely he scorneth the scorners: but he giveth grace unto the lowly"
Proverbs 22:4
"By humility and the fear of the Lord are riches, and honour, and life"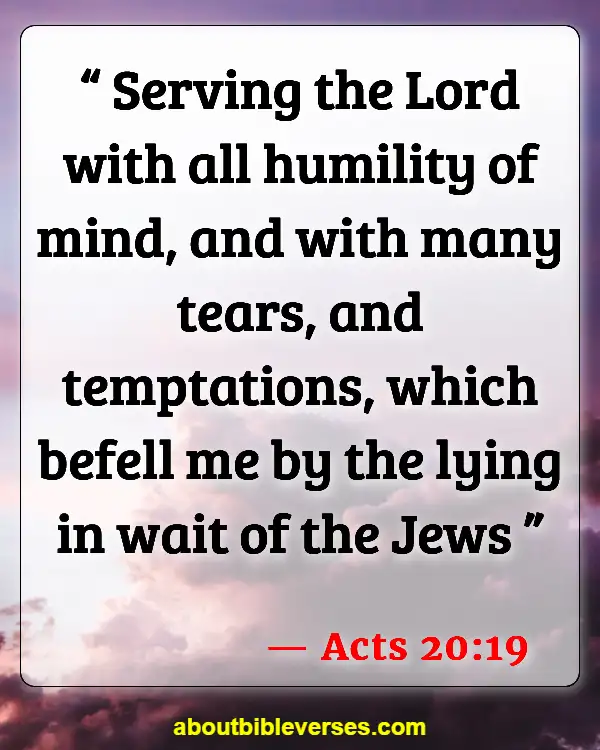 Acts 20:19
"Serving the Lord with all humility of mind, and with many tears, and temptations, which befell me by the lying in wait of the Jews"