Hello dear friends, welcome to our site in the name of Jesus Christ. Today we will look at the Bible Scriptures About Gossip And Drama In KJV. If you like today's post then definitely comment and share.
Friends God does not like gossiping and drama about others. Let's see what the Bible says about these people.
Friends, the Bible says that our nature and character should be like Christ. May we be followers of God(Ephesians 5:1). Therefore, the Bible teaches us that whatever is true, whatever is just, whatever is pure, whatever is beautiful, and whatever good news benefits people and glorifies God, let us encourage one another with our Christian brothers and sisters(Philippians 4:8).
Dear friends now let's see the Bible scriptures below that talk about Gossip And Drama.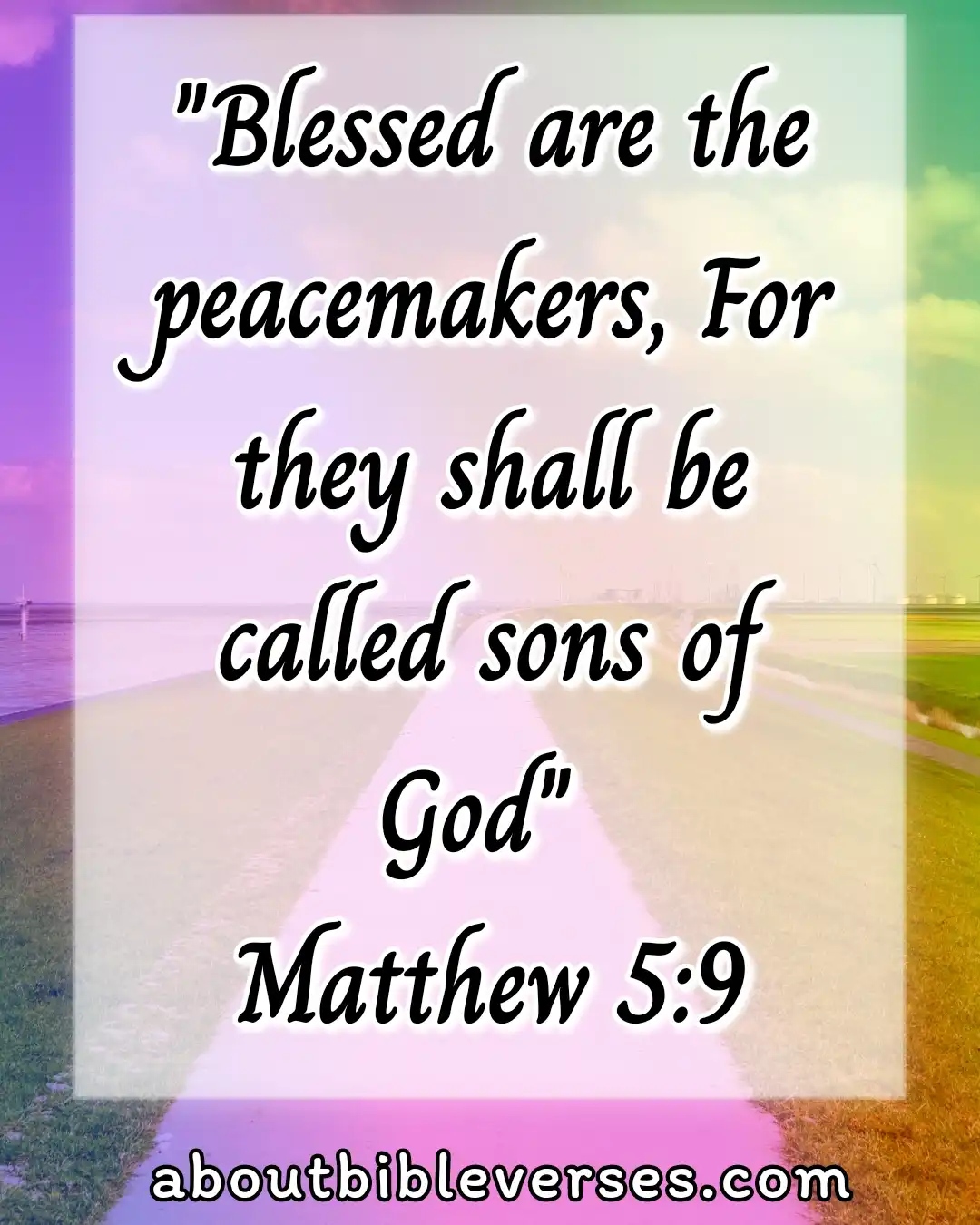 Matthew 5:9
"Blessed are the peacemakers: for they shall be called the children of God"
Proverbs 16:27
"An ungodly man diggeth up evil: and in his lips there is as a burning fire"
Exodus 23:1
"Thou shalt not raise a false report: put not thine hand with the wicked to be an unrighteous witness"
Proverbs 10:18
"He that hideth hatred with lying lips, and he that uttereth a slander, is a fool"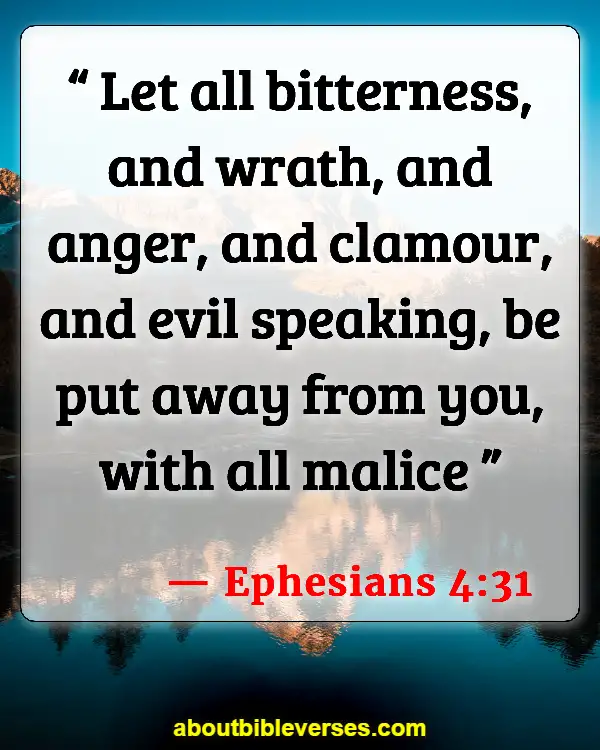 Ephesians 4:31
"Let all bitterness, and wrath, and anger, and clamour, and evil speaking, be put away from you, with all malice"
Proverbs 13:3
"He that keepeth his mouth keepeth his life: but he that openeth wide his lips shall have destruction"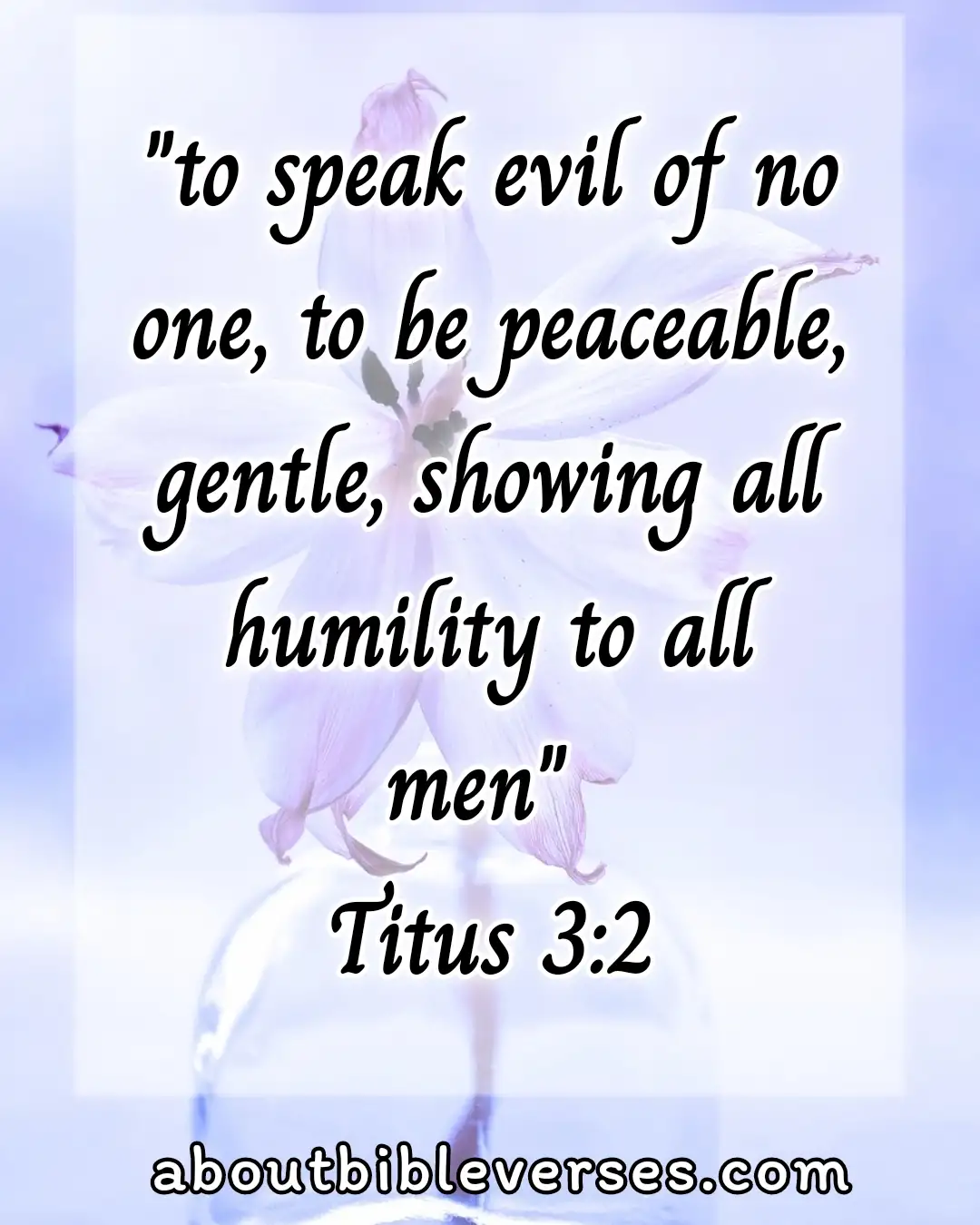 Titus 3:2
"To speak evil of no man, to be no brawlers, but gentle, shewing all meekness unto all men"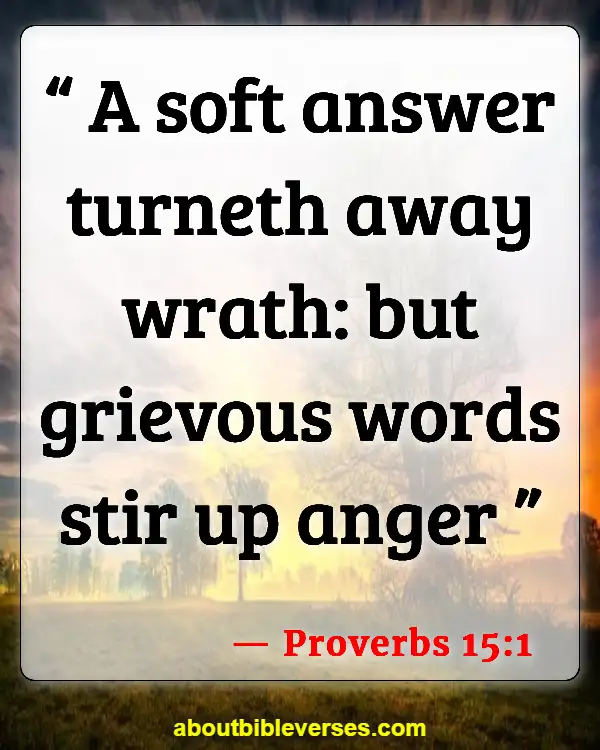 Proverbs 15:1
"A soft answer turneth away wrath: but grievous words stir up anger"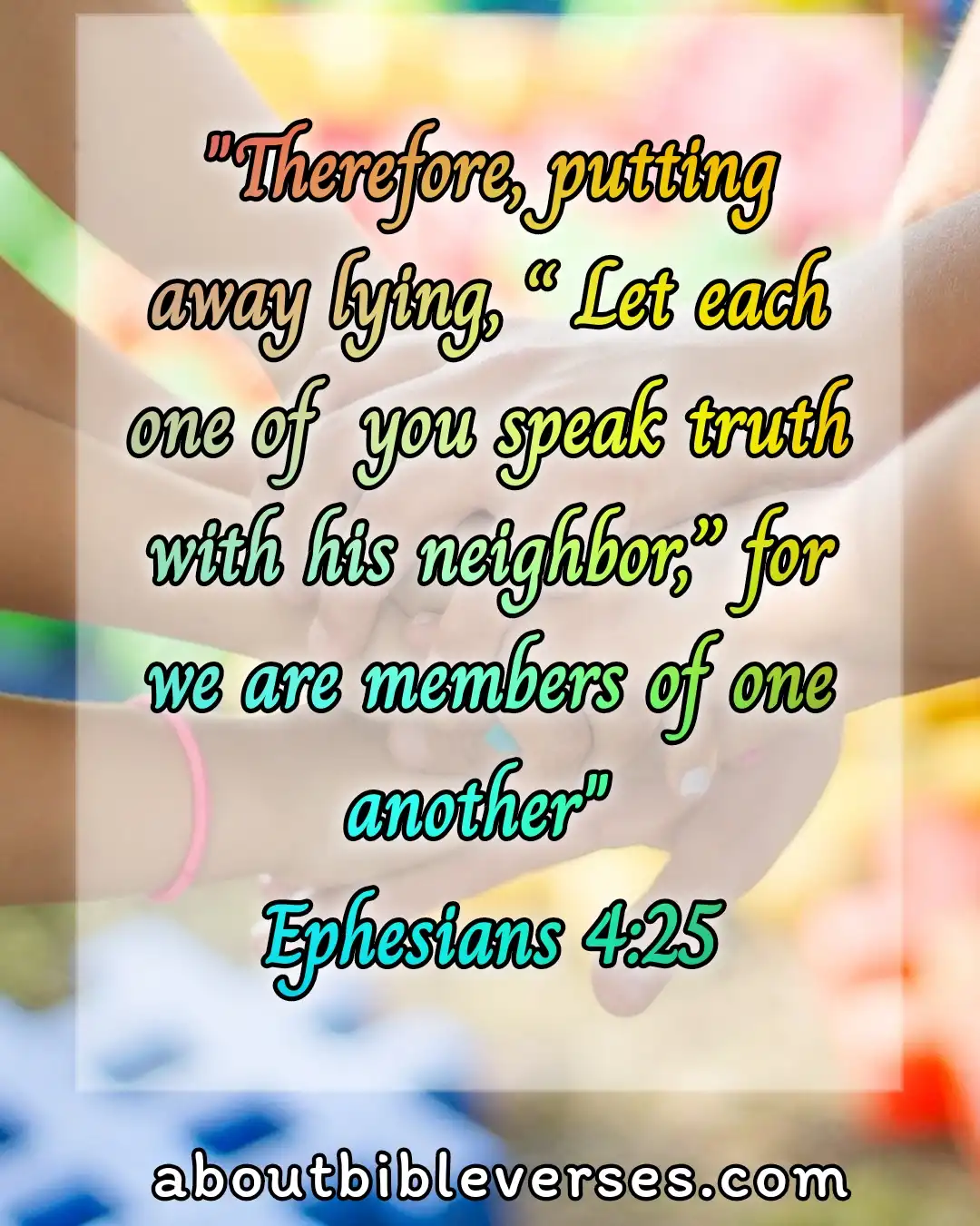 Ephesians 4:25
"Wherefore putting away lying, speak every man truth with his neighbour: for we are members one of another"
Psalm 15:2-3
"He that walketh uprightly, and worketh righteousness, and speaketh the truth in his heart. He that backbiteth not with his tongue, nor doeth evil to his neighbour, nor taketh up a reproach against his neighbour"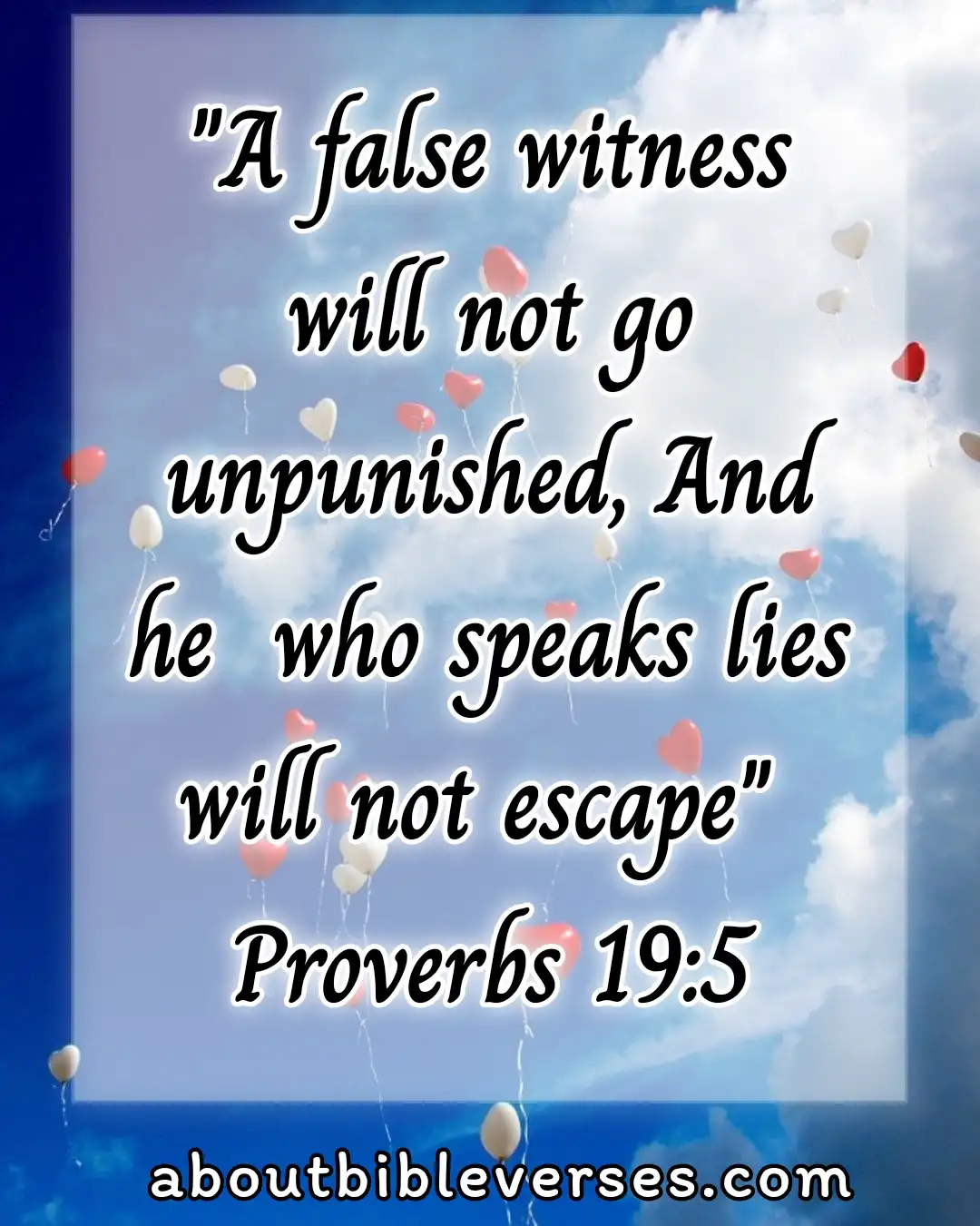 Proverbs 19:5
"A false witness shall not be unpunished, and he that speaketh lies shall not escape"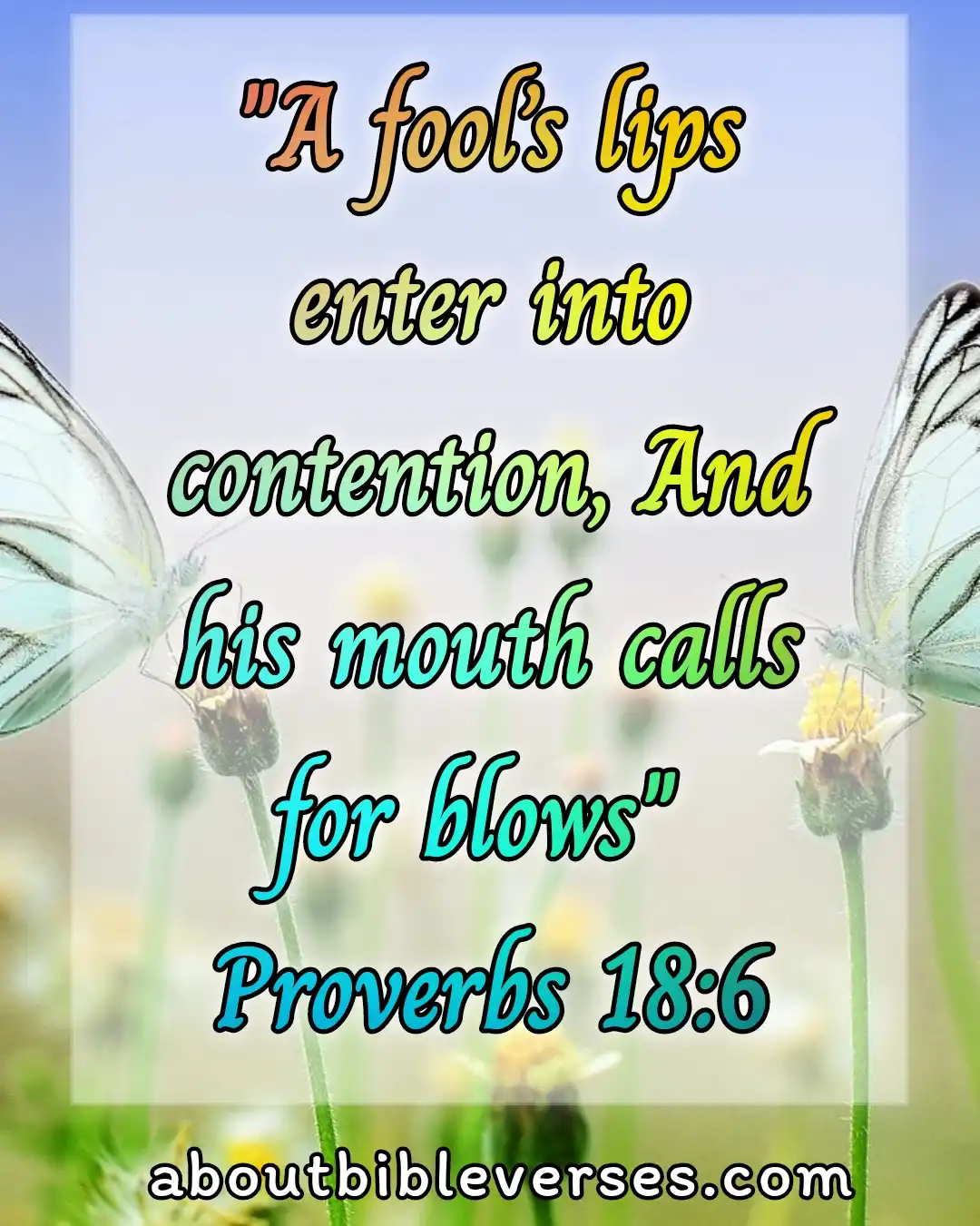 Proverbs 18:6
"A fool's lips enter into contention, and his mouth calleth for strokes"
1 Thessalonians 4:11
"And that ye study to be quiet, and to do your own business, and to work with your own hands, as we commanded you"
Romans 1:29
"Being filled with all unrighteousness, lewdness, wickedness, covetousness, maliciousness; full of envy, murder, debate, deceit, malignity; whisperers"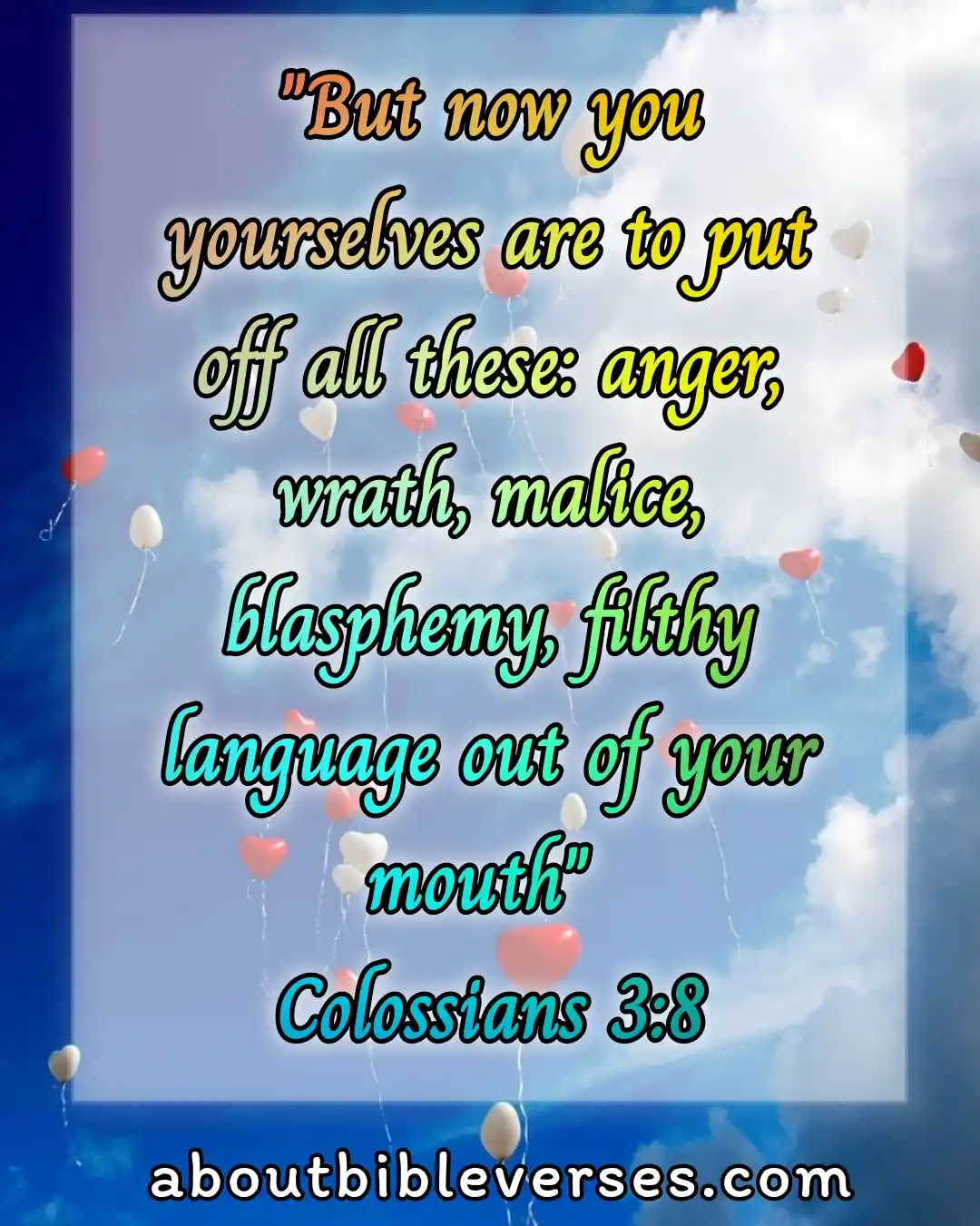 Colossians 3:8
"But now ye also put off all these; anger, wrath, malice, blasphemy, filthy communication out of your mouth"
James 3:2
"For in many things we offend all. If any man offend not in word, the same is a perfect man, and able also to bridle the whole body"
Proverbs 17:4
"A wicked doer giveth heed to false lips; and a liar giveth ear to a naughty tongue"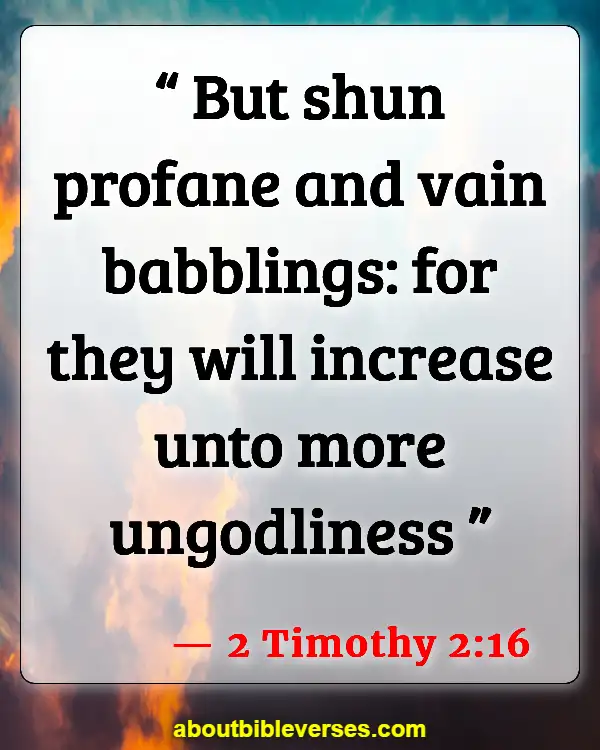 2 Timothy 2:16
"But shun profane and vain babblings: for they will increase unto more ungodliness"
Leviticus 19:16
"Thou shalt not go up and down as a talebearer among thy people: neither shalt thou stand against the blood of thy neighbour; I am the Lord"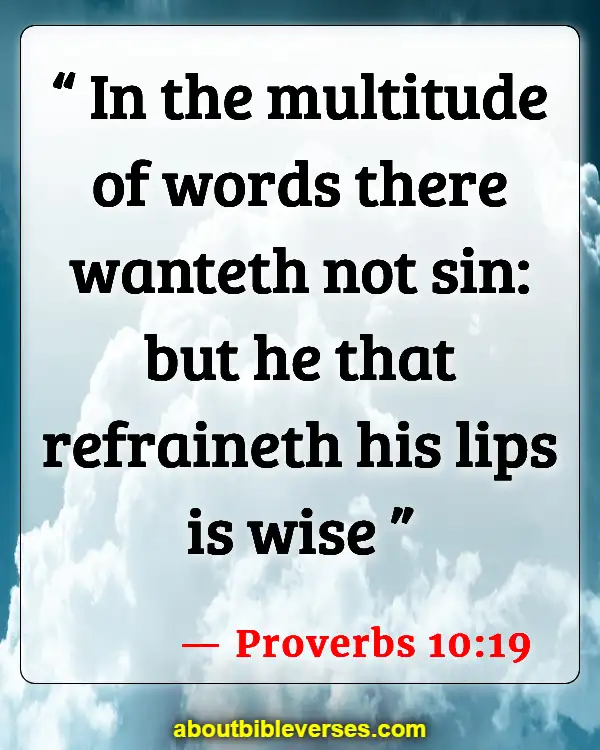 Proverbs 10:19
"In the multitude of words there wanteth not sin: but he that refraineth his lips is wise"
Psalm 101:5
"Whoso privily slandereth his neighbour, him will I cut off: him that hath an high look and a proud heart will not I suffer"
Proverbs 18:8
"The words of a talebearer are as wounds, and they go down into the innermost parts of the belly"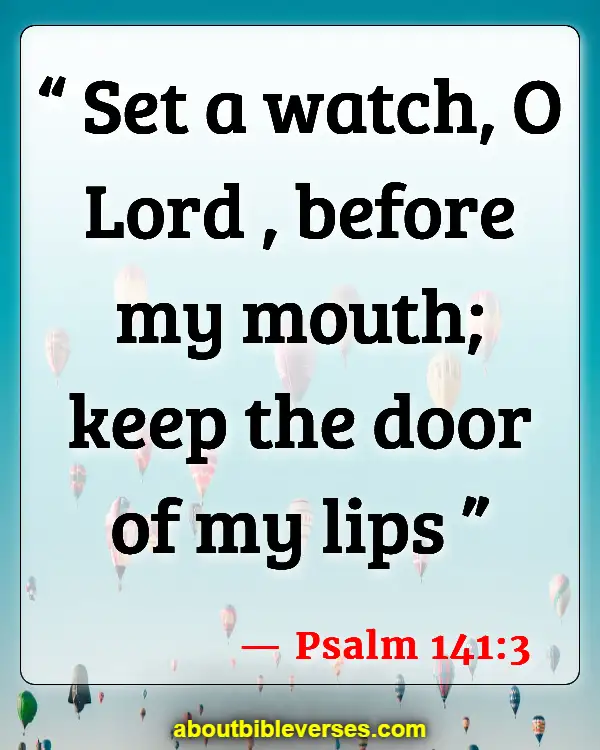 Psalm 141:3
"Set a watch, O Lord, before my mouth; keep the door of my lips"
Galatians 5:16
"This I say then, Walk in the Spirit, and ye shall not fulfil the lust of the flesh"
Proverbs 19:9
"A false witness shall not be unpunished, and he that speaketh lies shall perish"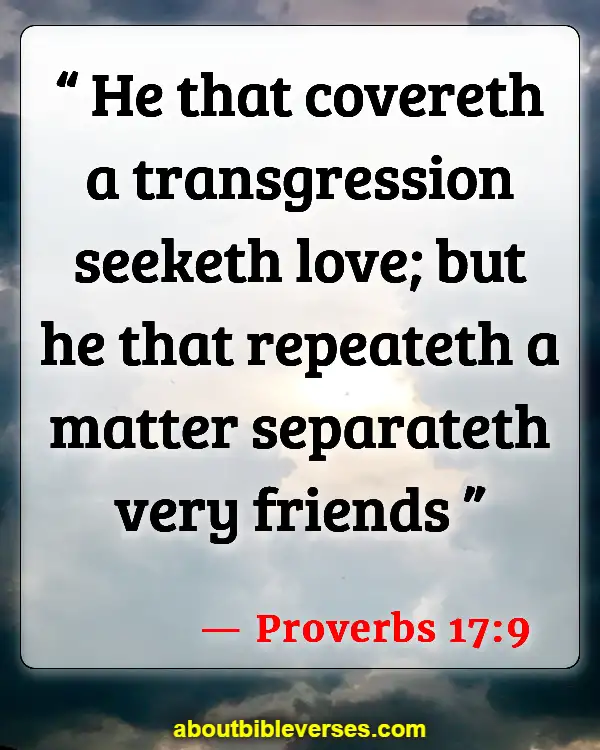 Proverbs 17:9
"He that covereth a transgression seeketh love; but he that repeateth a matter separateth very friends"
Proverbs 11:9
"An hypocrite with his mouth destroyeth his neighbour: but through knowledge shall the just be delivered"
1 Peter 4:15
"But let none of you suffer as a murderer, or as a thief, or as an evildoer, or as a busybody in other men's matters"
Matthew 12:36
"But I say unto you, That every idle word that men shall speak, they shall give account thereof in the day of judgment"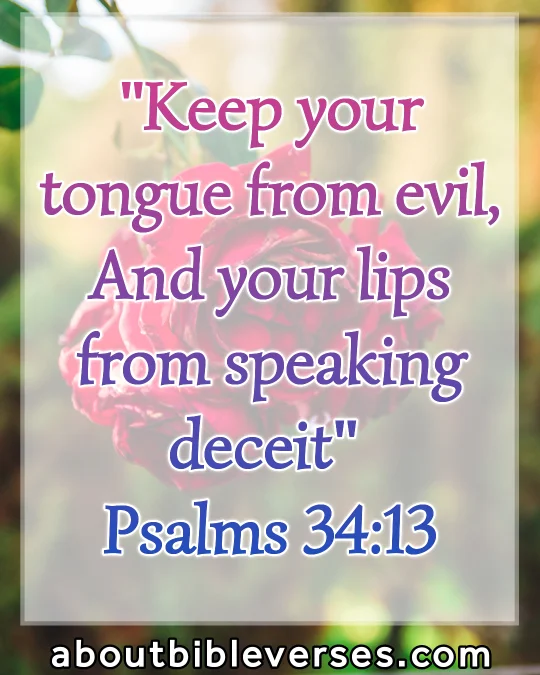 Psalm 34:13
"Keep thy tongue from evil, and thy lips from speaking guile"
Proverbs 20:19
"He that goeth about as a talebearer revealeth secrets: therefore meddle not with him that flattereth with his lips"
Proverbs 21:23
"Whoso keepeth his mouth and his tongue keepeth his soul from troubles"
Proverbs 16:28
"A froward man soweth strife: and a whisperer separateth chief friends"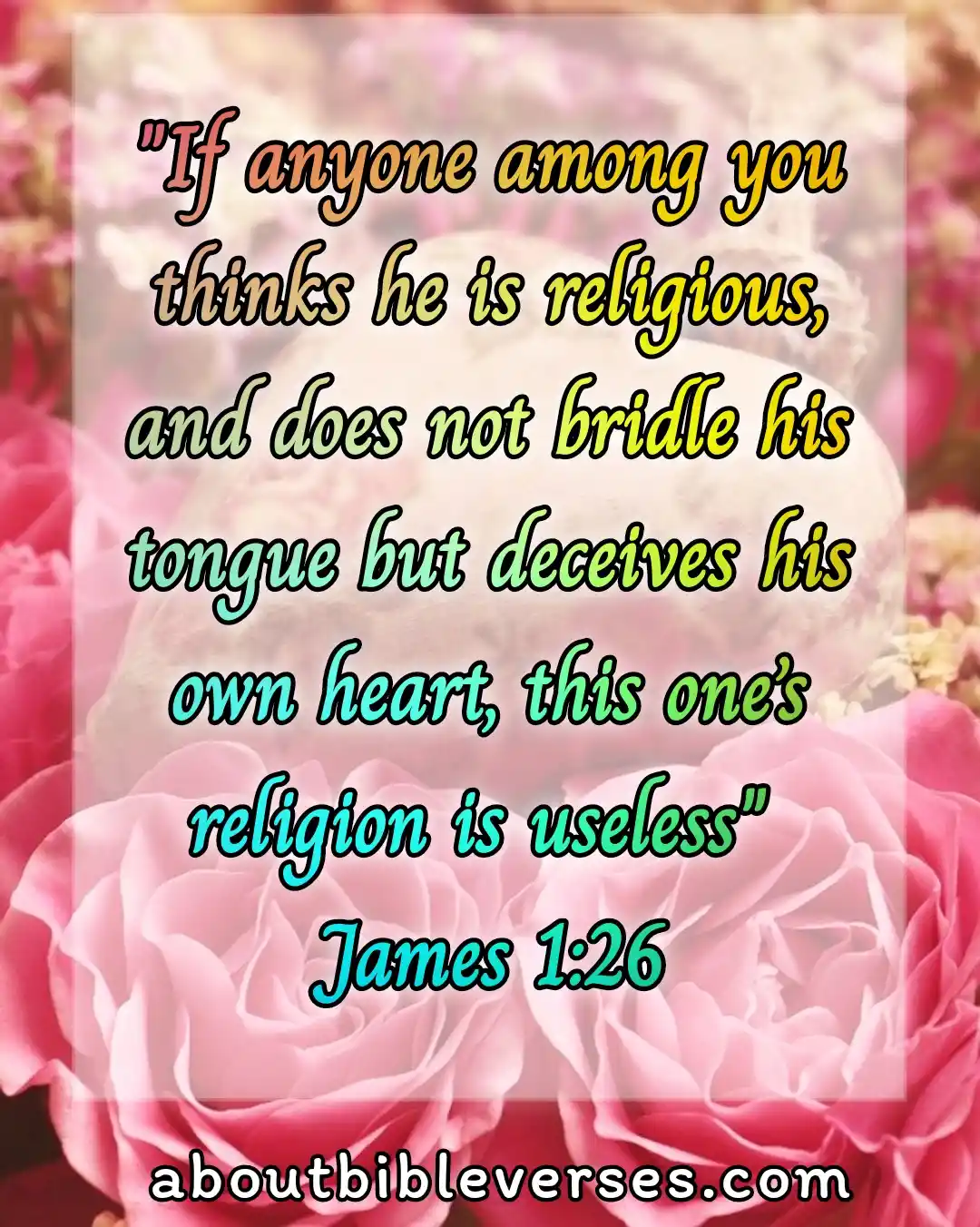 James 1:26
"If any man among you seem to be religious, and bridleth not his tongue, but deceiveth his own heart, this man's religion is vain"
Matthew 7:12
"Therefore all things whatsoever ye would that men should do to you, do ye even so to them: for this is the law and the prophets"
James 4:11
"Speak not evil one of another, brethren. He that speaketh evil of his brother, and judgeth his brother, speaketh evil of the law, and judgeth the law: but if thou judge the law, thou art not a doer of the law, but a judge"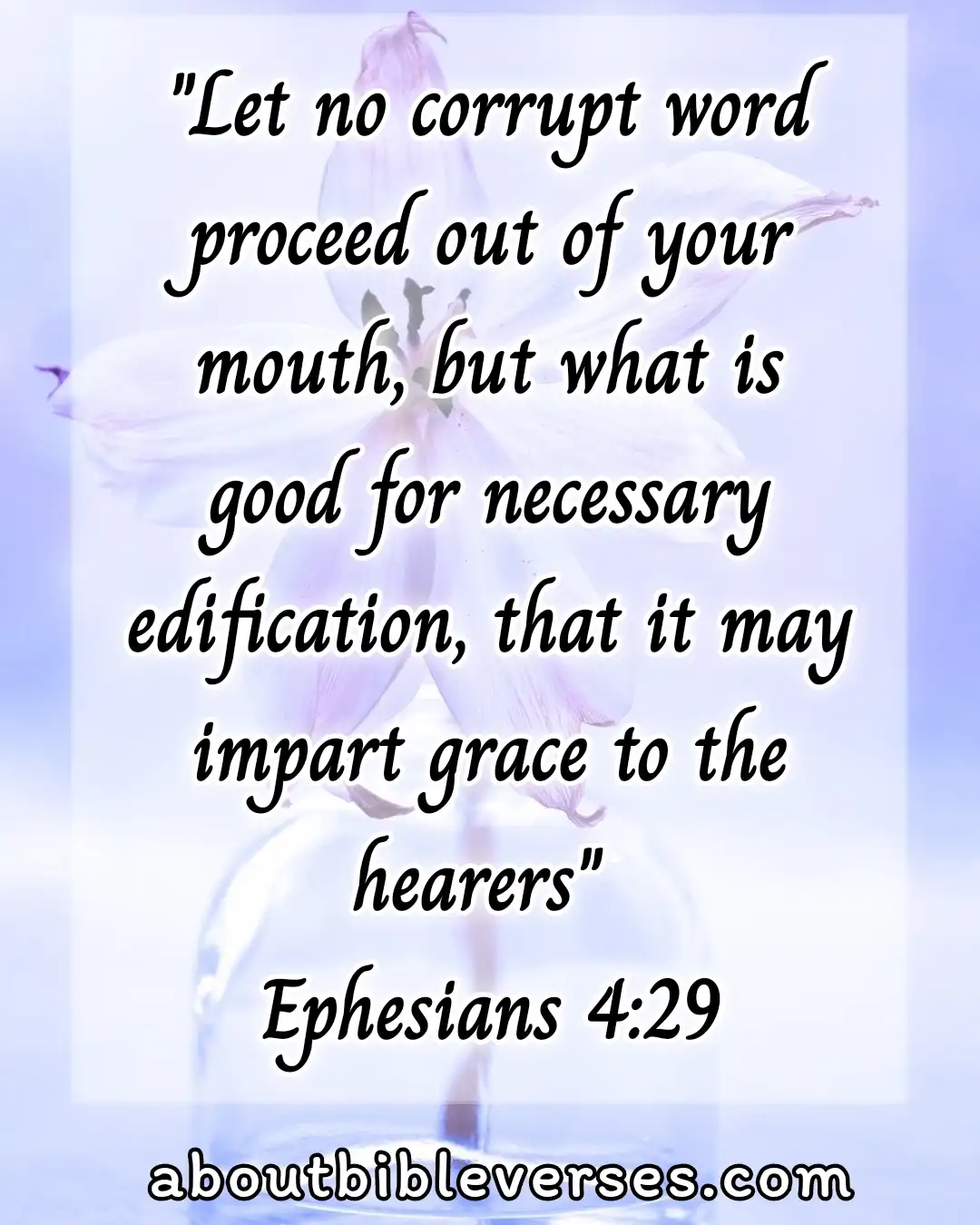 Ephesians 4:29
"Let no corrupt communication proceed out of your mouth, but that which is good to the use of edifying, that it may minister grace unto the hearers"