Hello dear friends, welcome to our site in the name of Jesus Christ. Today we will look at the Bible Scriptures About Forgiving Your Spouse In KJV. If you like today's post then definitely comment and share.
The Bible teaches that forgiveness is an important aspect of marriage and relationships. In the book of Colossians, it says, "Bear with one another and forgive one another if you have a complaint against anyone. Forgive as the Lord has forgiven you" (Colossians 3:13).
Ephesians 4:32 says, "Be kind and compassionate to one another, forgiving one another, just as God in Christ forgave you."
Additionally, in Matthew 19:9, Jesus says that divorce is only permitted in cases of adultery, and in 1 Corinthians 7:10-16, Paul says that a believer should not divorce an unbelieving spouse unless the non-believer wants to leave.
In short, the Bible teaches that forgiveness is an act of love and obedience to God, and it encourages us to forgive others, including our spouses when they hurt or offend us. It also teaches that divorce should be avoided if possible and is permitted only in cases of adultery.
Dear friends now let's see the Bible scriptures below that talk about Forgiving Your Spouse.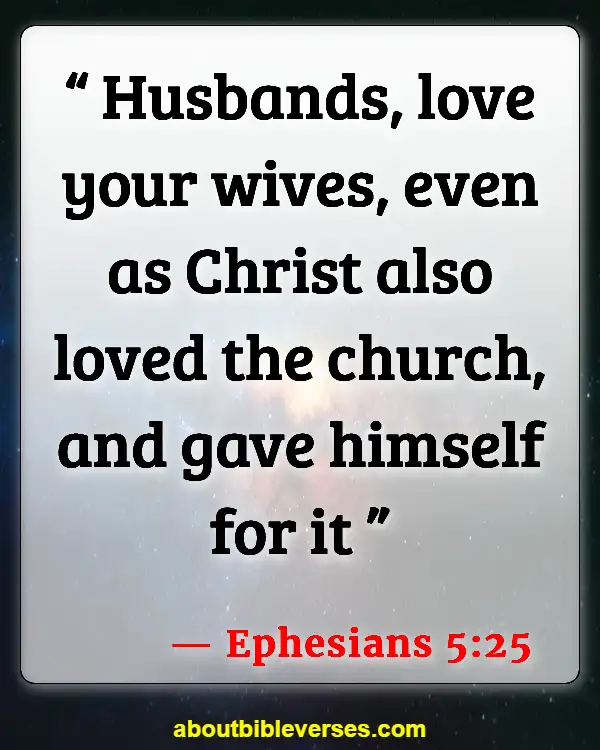 Ephesians 5:25
"Husbands, love your wives, even as Christ also loved the church, and gave himself for it"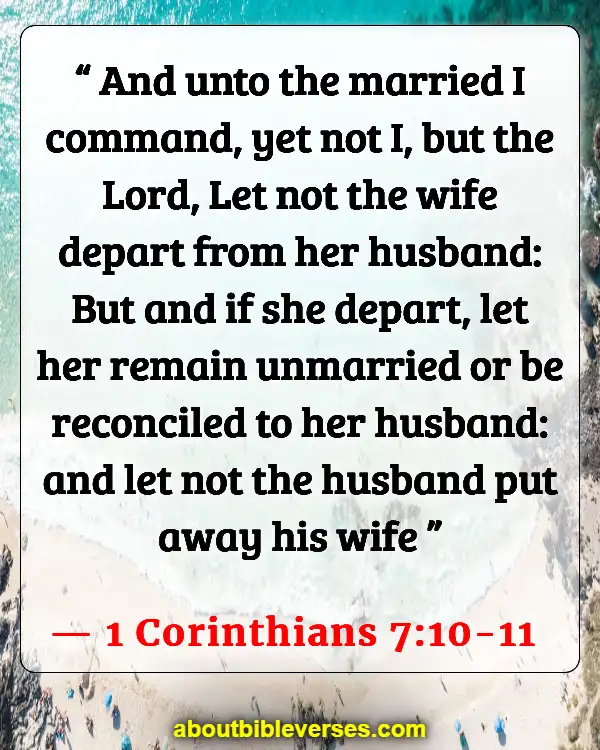 1 Corinthians 7:10-11
"And unto the married I command, yet not I, but the Lord, Let not the wife depart from her husband: But and if she depart, let her remain unmarried or be reconciled to her husband: and let not the husband put away his wife"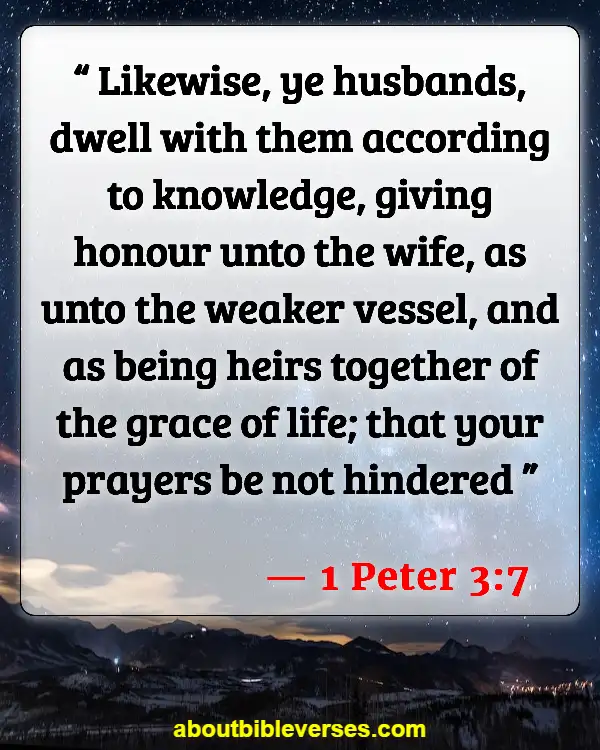 1 Peter 3:7
"Likewise, ye husbands, dwell with them according to knowledge, giving honour unto the wife, as unto the weaker vessel, and as being heirs together of the grace of life; that your prayers be not hindered"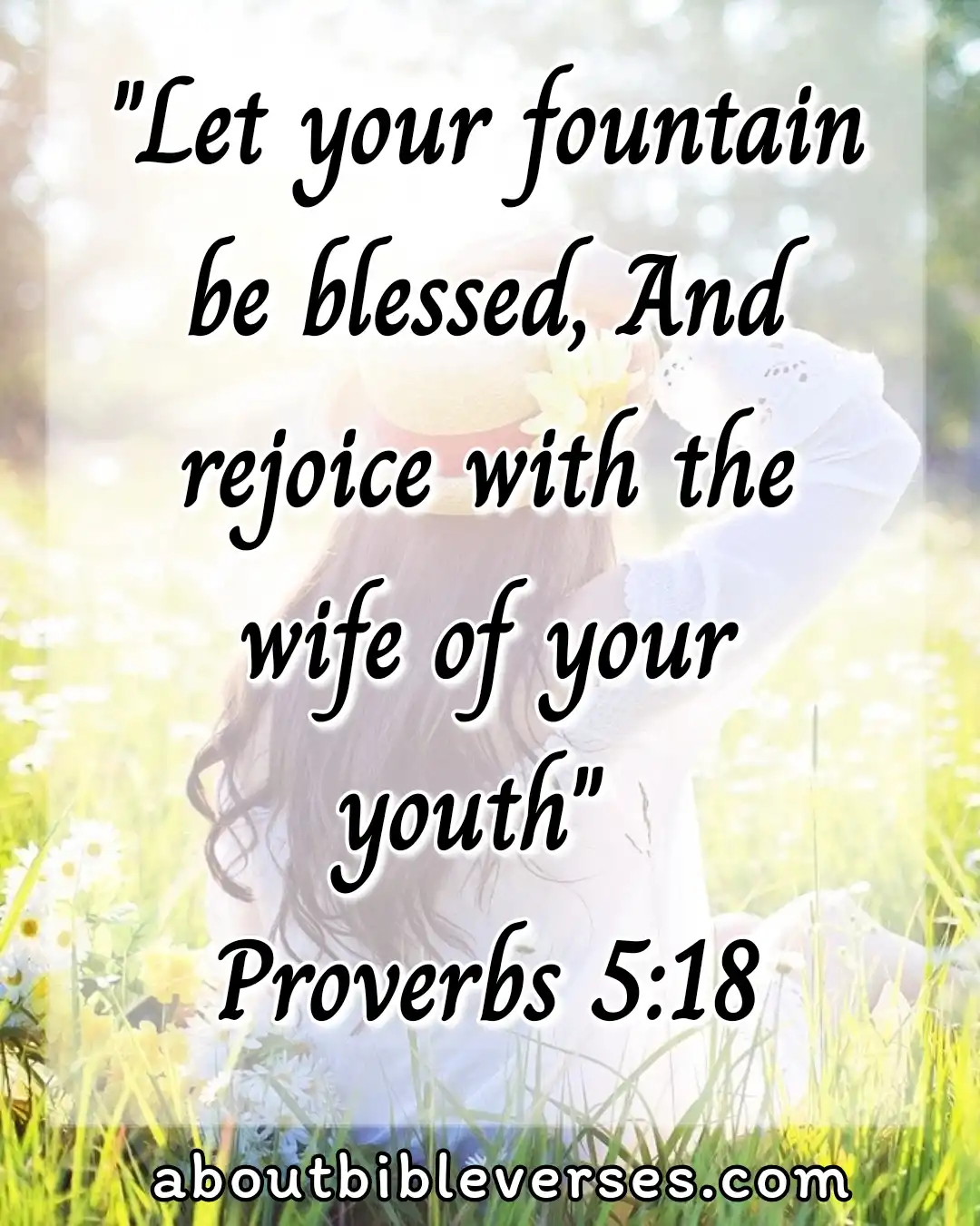 Proverbs 5:18
"Let thy fountain be blessed: and rejoice with the wife of thy youth"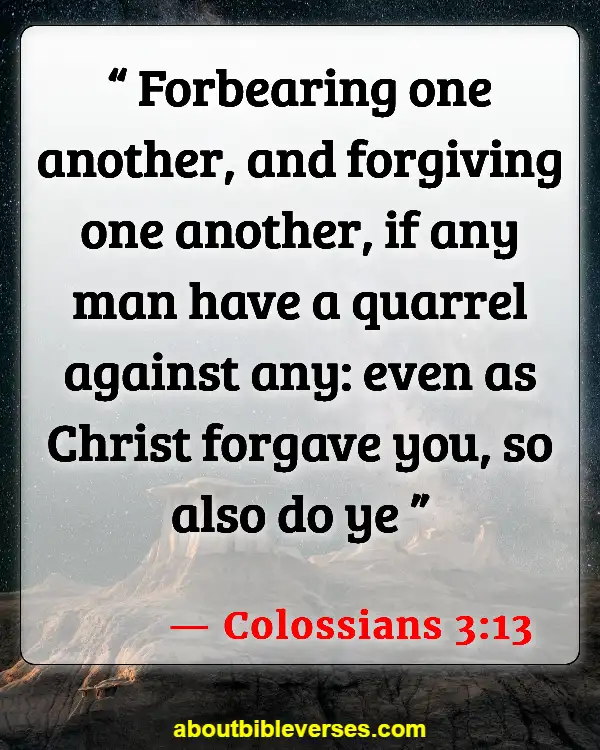 Colossians 3:13
"Forbearing one another, and forgiving one another, if any man have a quarrel against any: even as Christ forgave you, so also do ye"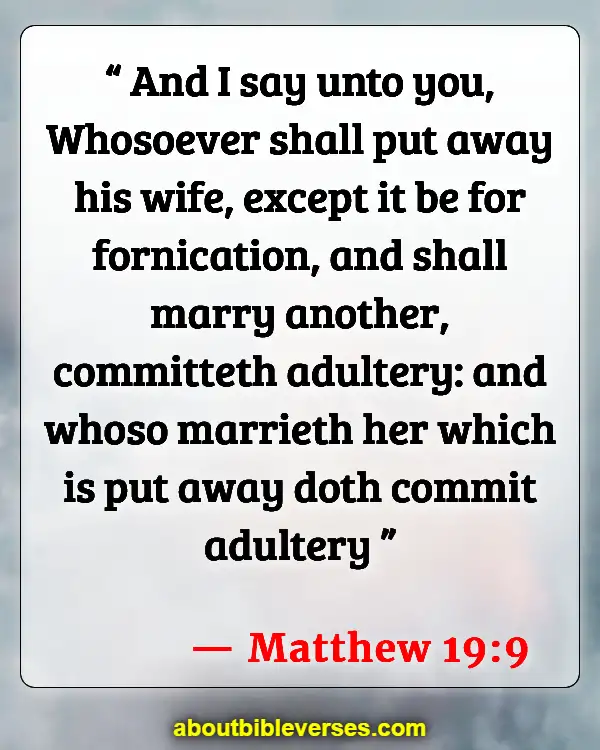 Matthew 19:9
"And I say unto you, Whosoever shall put away his wife, except it be for fornication, and shall marry another, committeth adultery: and whoso marrieth her which is put away doth commit adultery"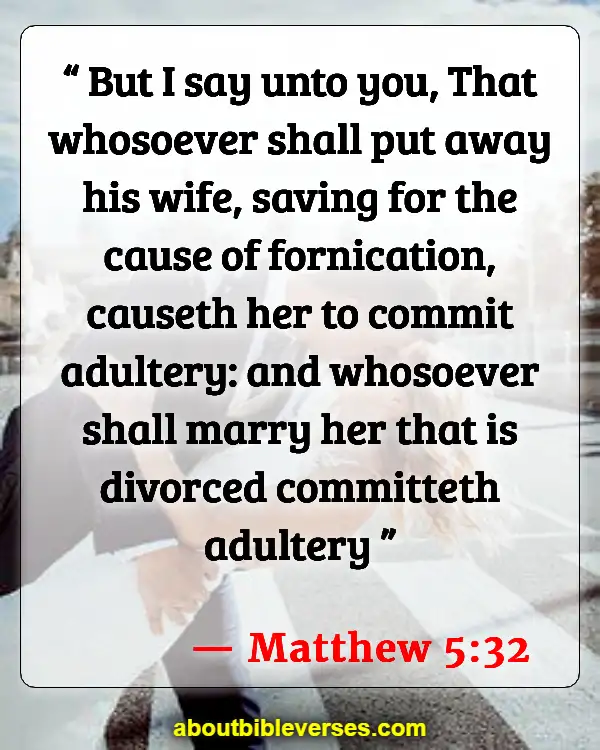 Matthew 5:32
"But I say unto you, That whosoever shall put away his wife, saving for the cause of fornication, causeth her to commit adultery: and whosoever shall marry her that is divorced committeth adultery"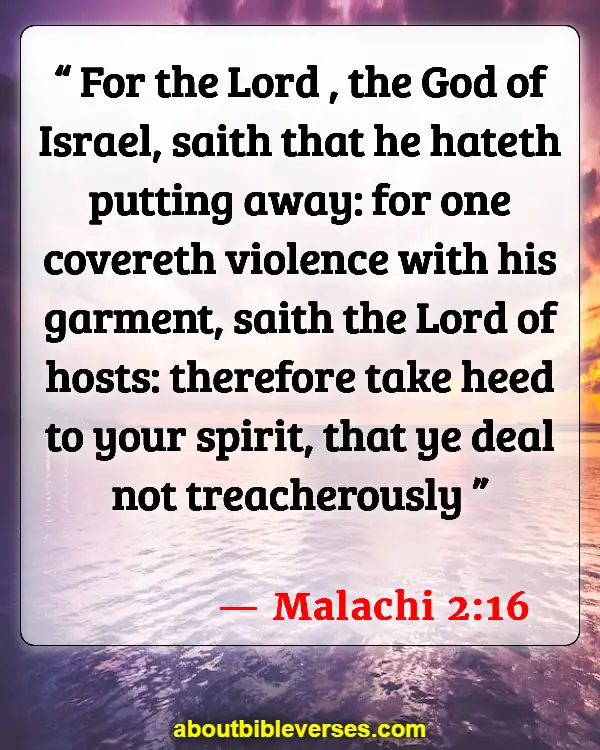 Malachi 2:16
"For the Lord, the God of Israel, saith that he hateth putting away: for one covereth violence with his garment, saith the Lord of hosts: therefore take heed to your spirit, that ye deal not treacherously"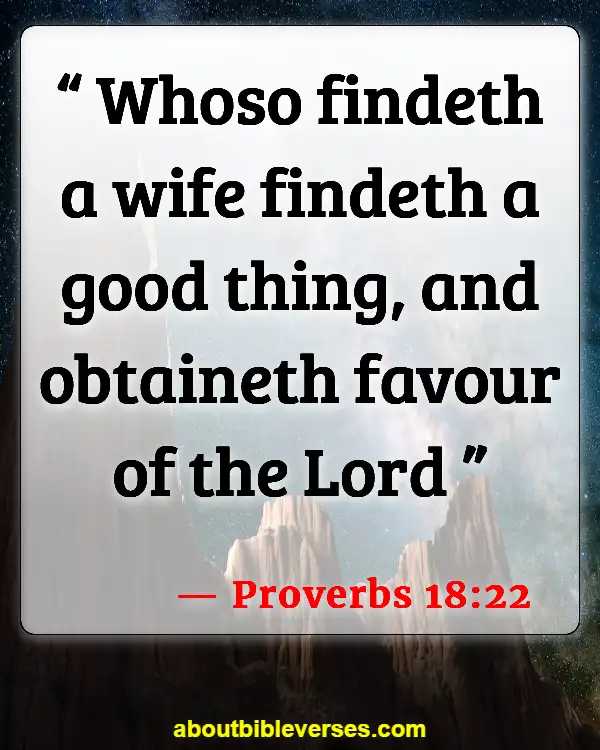 Proverbs 18:22
"Whoso findeth a wife findeth a good thing, and obtaineth favour of the Lord"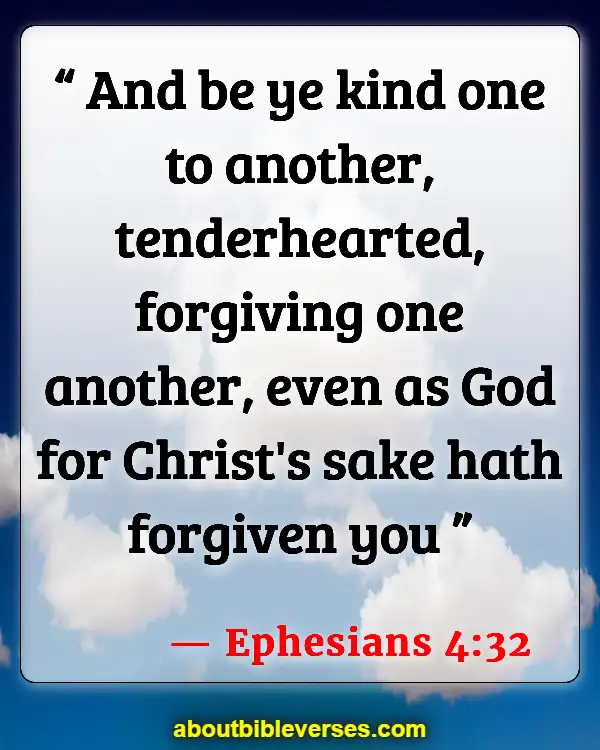 Ephesians 4:32
"And be ye kind one to another, tenderhearted, forgiving one another, even as God for Christ's sake hath forgiven you"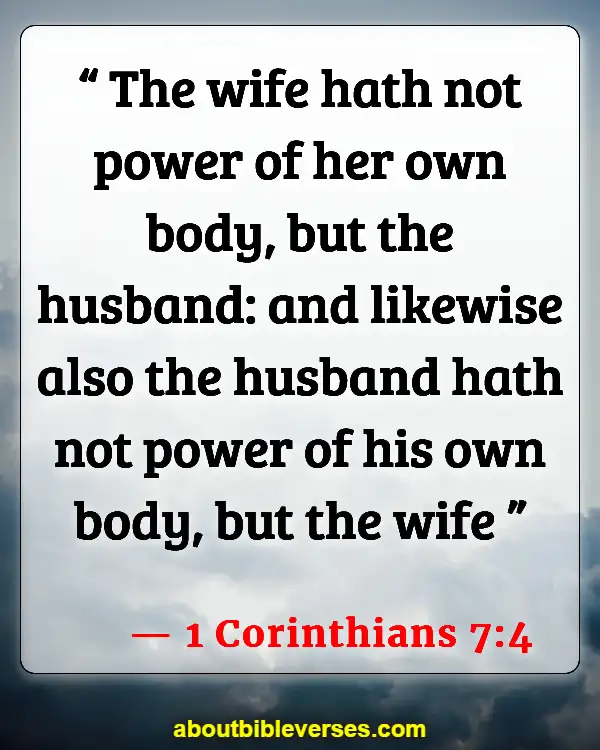 1 Corinthians 7:4
"The wife hath not power of her own body, but the husband: and likewise also the husband hath not power of his own body, but the wife"