Youths are the backbone of our nation. They need to be guided in the light of God's word and they will do amazing works. Parents should take care of their children as they will have to do so many important works for the family and at the same time for the kingdom of God.
The youths are the main people who do all the hard work in our family and church. They need to be trained very well and they will do their best job.
The word of God must be rooted in their hearts and they should depend on the Lord to avoid the fleshly desires and all other temptations that a youth confronts in his life. Let us see the Bible verses which will help the youths to walk with the Lord.
Words Of Encouragement From The Bible For Youth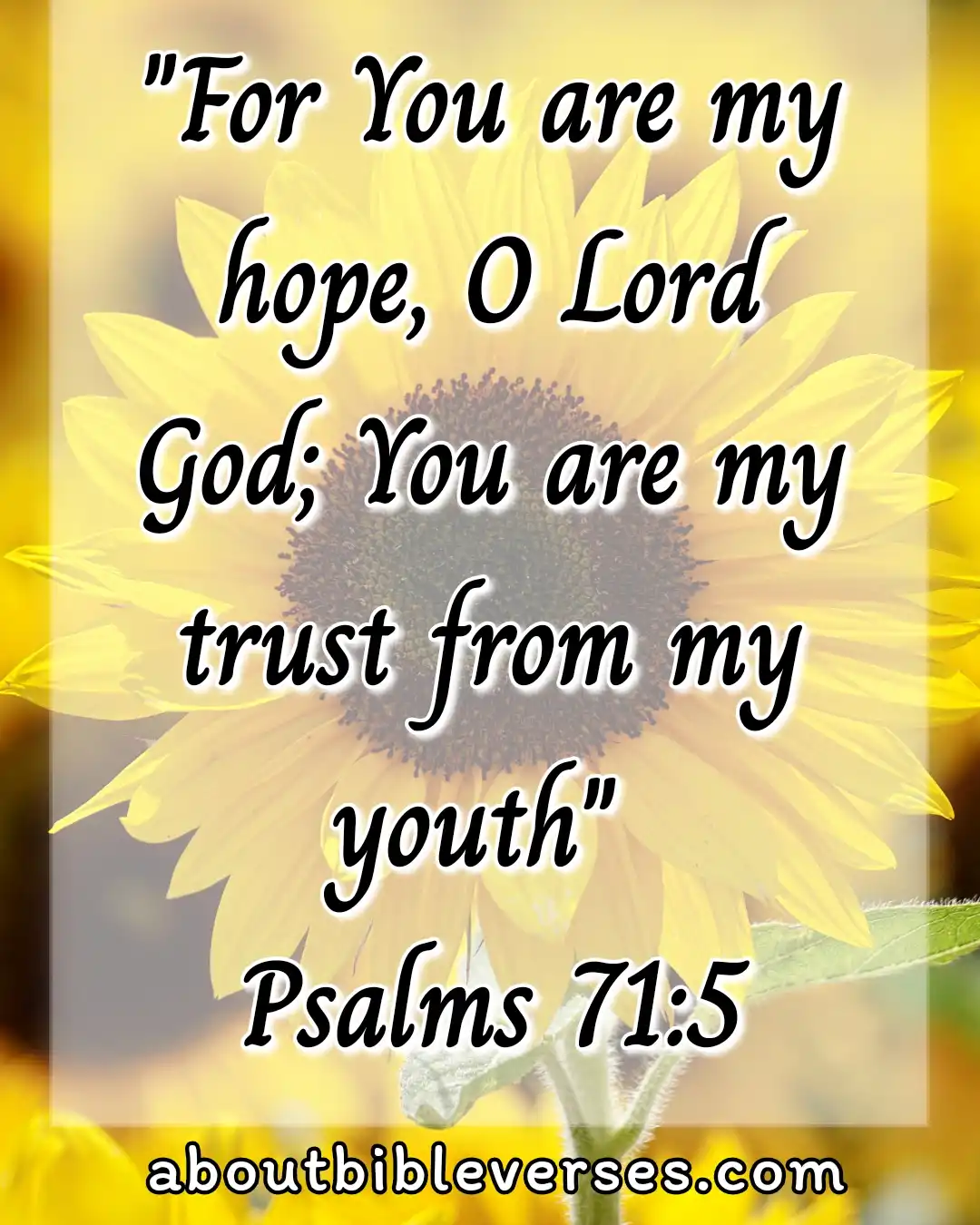 Psalm 71:5(KJV)"For thou art my hope, O Lord God: thou art my trust from my youth"
Explanation:- The youth stage is the best moment of our lives. In this period of life, we need God to be protected from the wicked plan of Satan. The Lord should be the hope of a youth in his life to be successful in every way.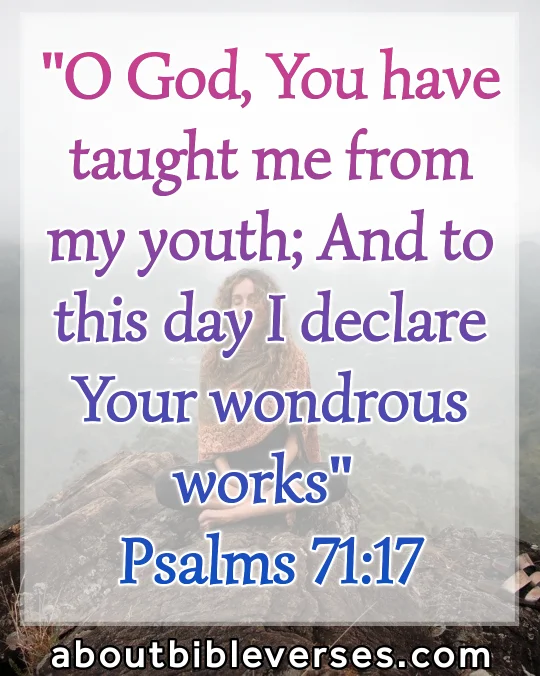 Psalm 71:17(KJV)"O God, thou hast taught me from my youth: and hitherto have I declared thy wondrous works"
Explanation:- The Lord spoke many words to David since his youth. He was a great king over Israel and he defeated many nations as the Lord was with him. He understood the benefits of keeping God's words in his life.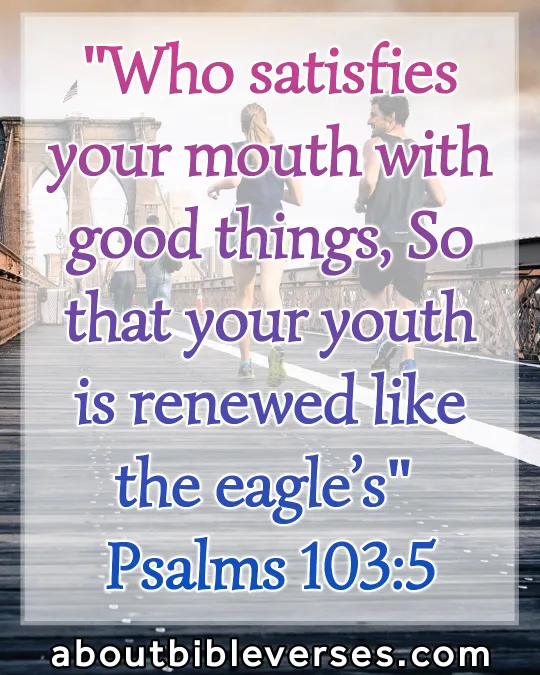 Psalm 103:5(KJV)"Who satisfieth thy mouth with good things; so that thy youth is renewed like the eagles"
Explanation:- The Lord gives wisdom to youth as they need to be directed by it. If they fail to fill their hearts with the word of God then they will immediately give up the hope of their lives.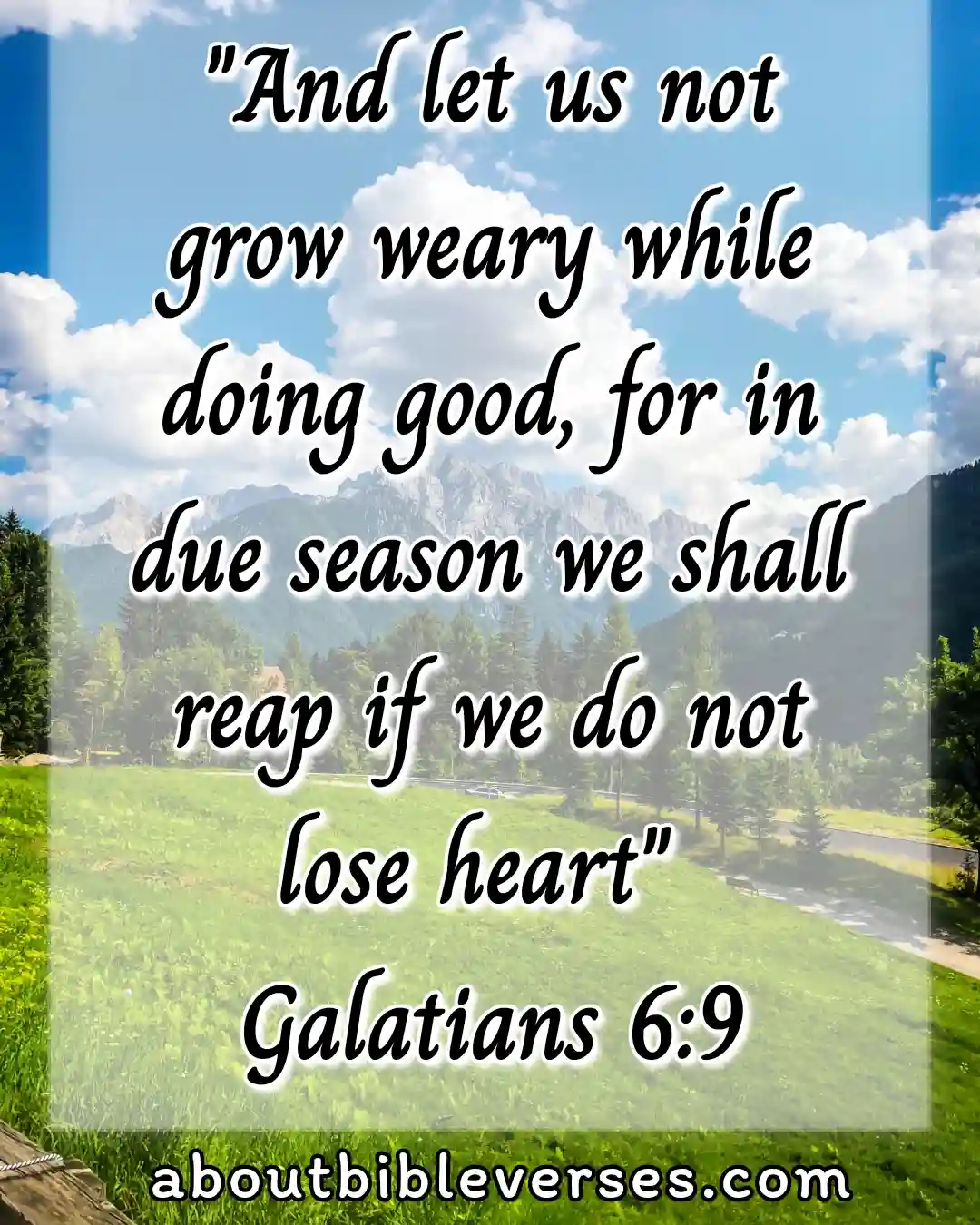 Galatians 6:9(KJV)"And let us not be weary in well doing: for in due season we shall reap, if we faint not"
Explanation:- We must do good works on this earth as long as we will be here. Though people may not honor us for our deeds yet we need to do so because God himself will reward us.
Jeremiah 1:7-8(KJV)"But the Lord said unto me, Say not, I am a child: for thou shalt go to all that I shall send thee, and whatsoever I command thee thou shalt speak. Be not afraid of their faces: for I am with thee to deliver thee, saith the Lord"
Explanation:- Prophet Jeremiah used to speak on behalf of God to the children of Israel. The Lord told him not to be afraid due to his young age. God knows all our weaknesses and he will strengthen us to overcome the tribulations in our lives.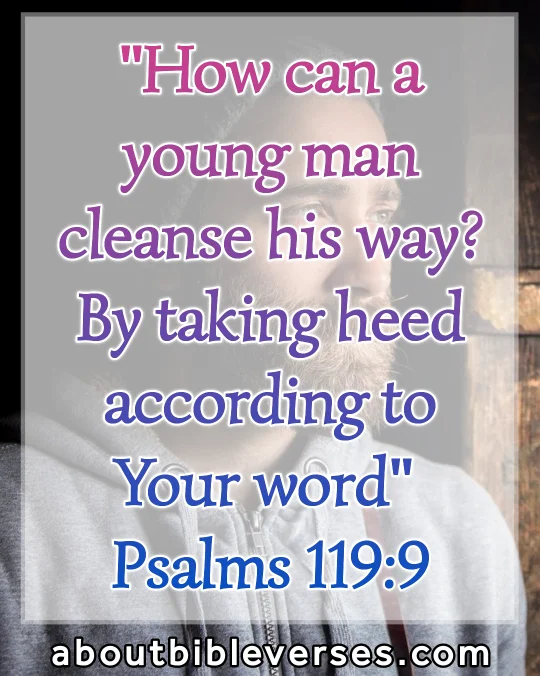 Psalm 119:9(KJV)"Wherewithal shall a young man cleanse his way? by taking heed thereto according to thy word"
Explanation:- A young man can be directed by the word of God. He needs it in order to walk in the path of righteousness. He should meditate upon the scriptures to overcome the evil schemes of the devil.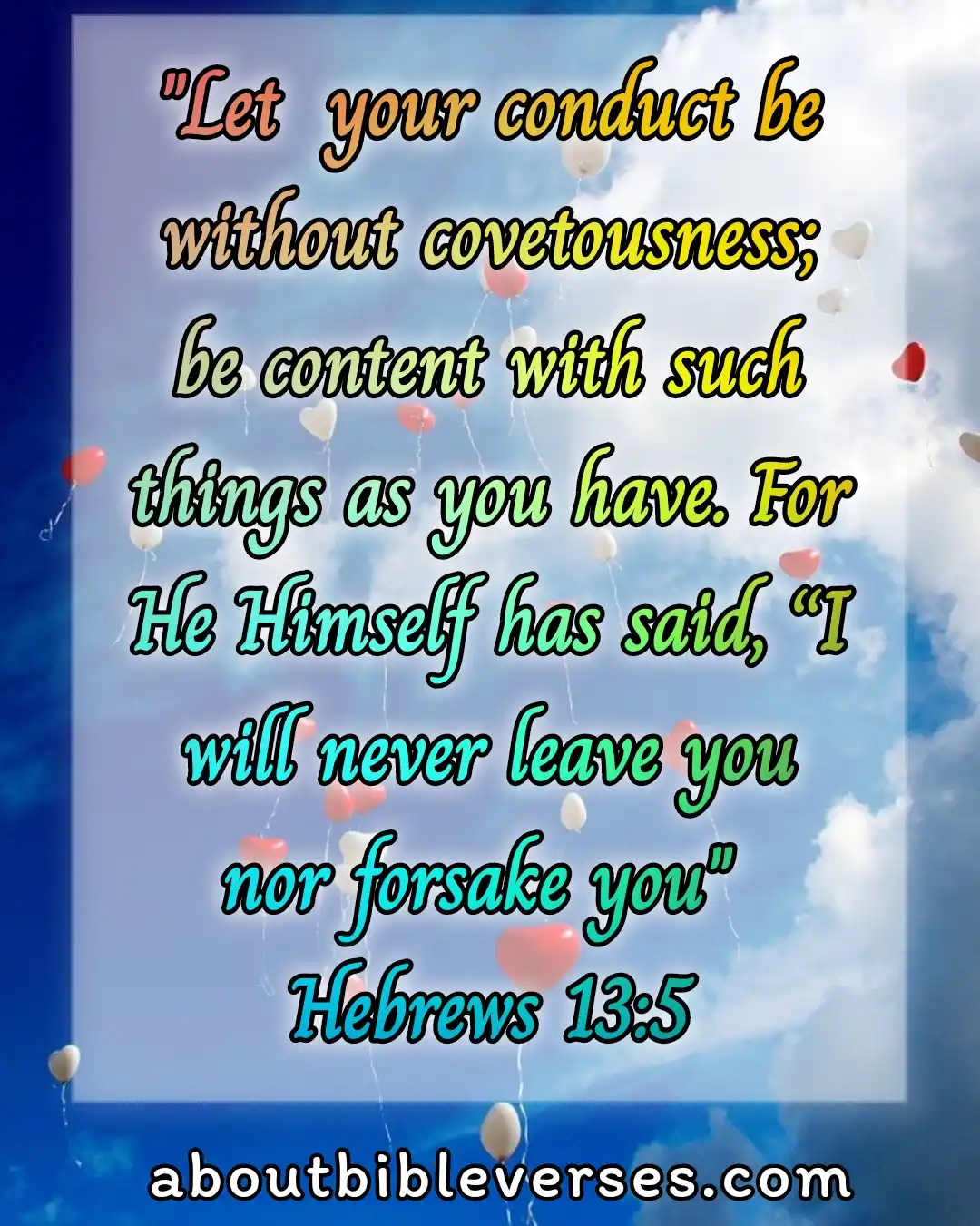 Hebrews 13:5(KJV)"Let your conversation be without covetousness; and be content with such things as ye have: for he hath said, I will never leave thee, nor forsake thee"
Explanation:- The children of God must be happy with the things they have. They must not have greediness over the things of this world. Another step they should take is to separate themselves from the lifestyle of this world for the sake of God.
Scripture About Serving God In Your Youth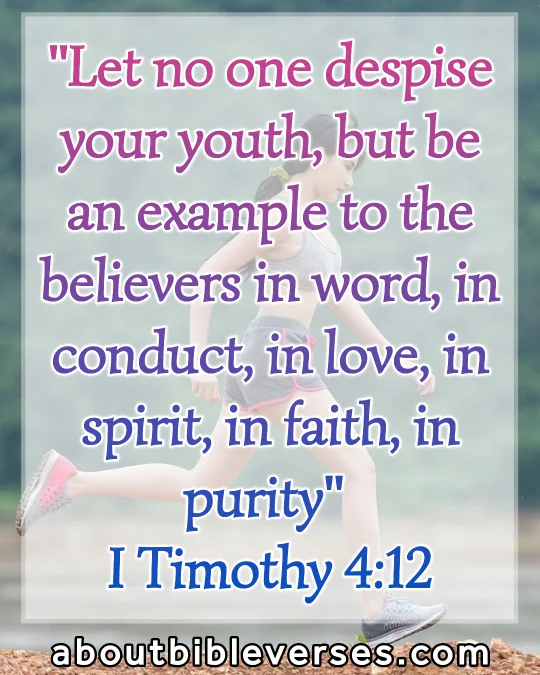 1 Timothy 4:12(KJV)"Let no man despise thy youth; but be thou an example of the believers, in word, in conversation, in charity, in spirit, in faith, in purity"
Explanation:- Paul advised Timothy to be careful concerning his life and he was supposed to be an example before the believers. He was admonished to present himself worthy to carry the gospel among the people who need to be saved from the wrath of God.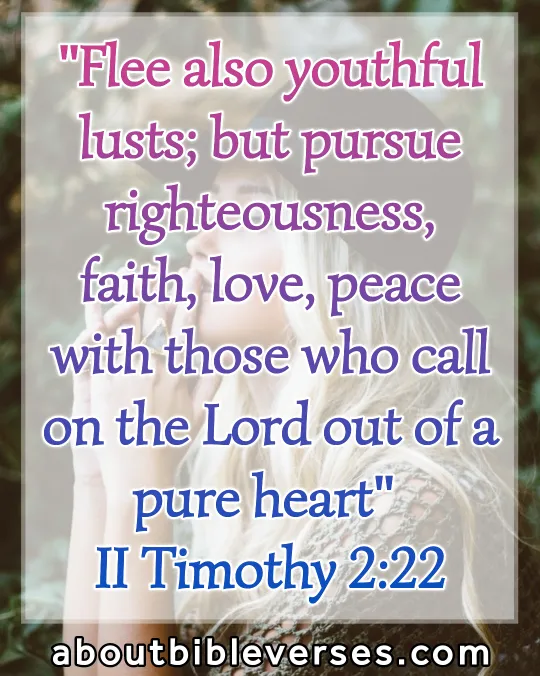 2 Timothy 2:22(KJV)"Flee also youthful lusts: but follow righteousness, faith, charity, peace, with them that call on the Lord out of a pure heart"
Explanation:- Timothy was called to live a holy, righteous, and faithful life so he would be worthy to serve the Lord. He was a disciple of Paul and he learned many spiritual things to do the work of God. As he was aware of the words of God since he heard them from his mother.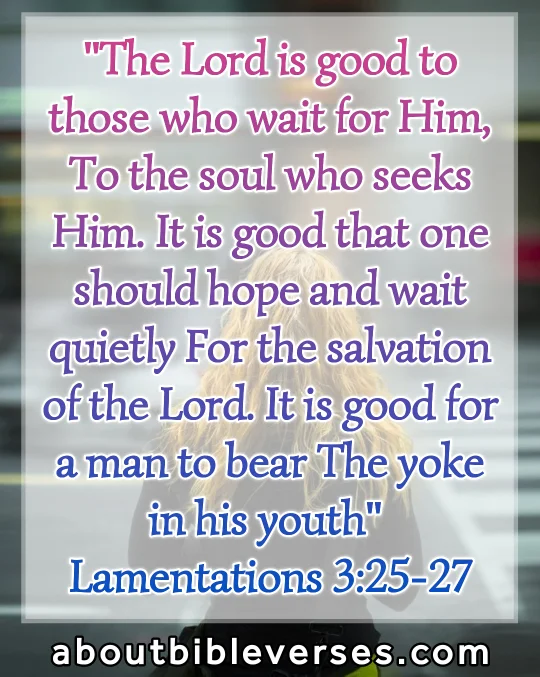 Lamentations 3:25-27(KJV)"The Lord is good unto them that wait for him, to the soul that seeketh him. It is good that a man should both hope and quietly wait for the salvation of the Lord. It is good for a man that he bears the yoke in his youth"
Explanation:- In Christians' lives, we need patience and discipline. Believers should gently wait for the timing of God. They must not be in a hurry because God will do his work at his own time and he knows the right time for us.
Memory Bible Verses For Youth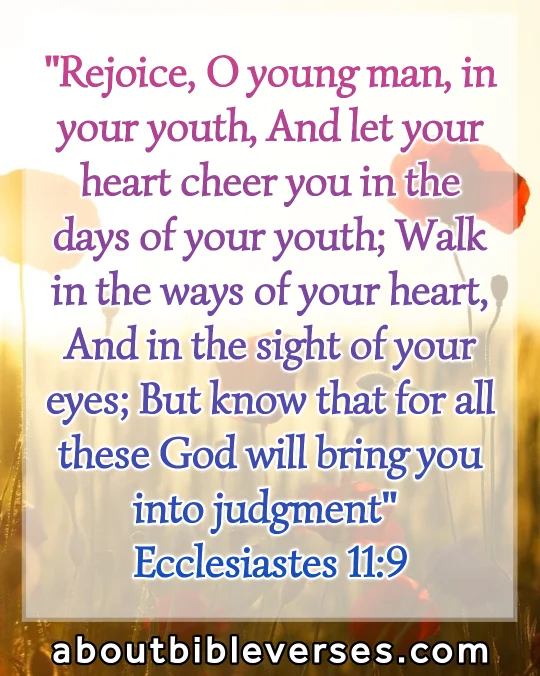 Ecclesiastes 11:9(KJV)"Rejoice, O young man, in thy youth; and let thy heart cheer thee in the days of thy youth, and walk in the ways of thine heart, and in the sight of thine eyes: but know thou, that for all these things God will bring thee into judgment"
Explanation:- The days of youth are most important and it should be noticed that God will judge us according to our works. We must not do what we like but we should follow the Lord to win the evil desires of this age of life. The Lord is watching us and we cannot hide our unrighteous deeds from his sight.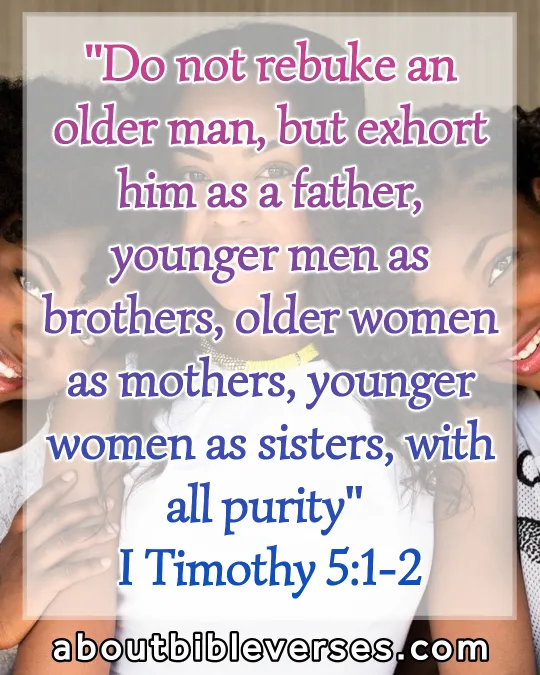 1 Timothy 5:1-2(KJV)"Rebuke not an elder, but intreat him as a father; and the younger men as brethren; The elder women as mothers; the younger as sisters, with all purity"
Explanation:- A man of God needs to learn many things from others that will enable him to find grace in the sight of God. Timothy was being told not to rebuke an elder man and he must show love to youngsters. This is what the youth must practice so they can be blessed by the Lord.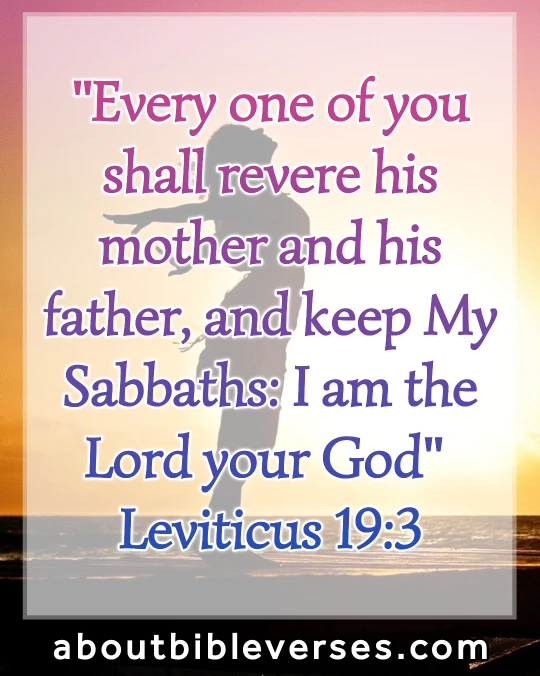 Leviticus 19:3(KJV)"Ye shall fear every man his mother, and his father, and keep my sabbaths: I am the Lord your God"
Explanation:- The Lord says to fear him and the children must honor and respect their parents as well. The plan of God is to bless every family who will keep his words in their hearts. In the Old Testament God told his people to keep the sabbath to give their times to him.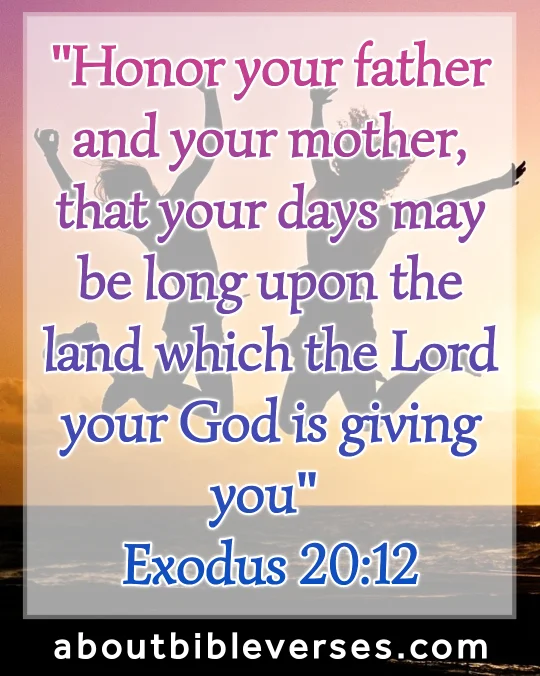 Exodus 20:12(KJV)"Honour thy father and thy mother: that thy days may be long upon the land which the Lord thy God giveth thee"
Explanation:- The Lord gave the commandments to the children of Israel to obey their parents. The time of youth is the most precious day in the life of a person and he must be wise to spend it according to the instruction of God.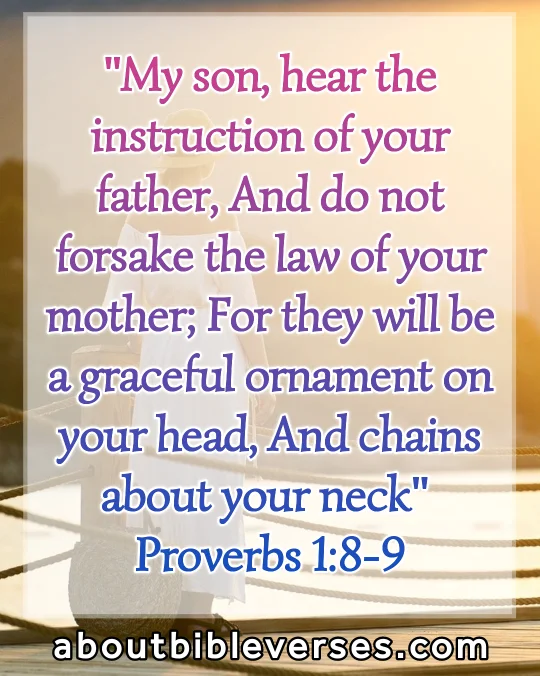 Proverbs 1:8-9(KJV)"My son, hear the instruction of thy father, and forsake not the law of thy mother: For they shall be an ornament of grace unto thy head, and chains about thy neck"
Explanation:- A son must pay heed to the word of his parents to be fruitful in his life. As our parents have gone down the road of life before us and they have already experienced the things which they can teach us to avoid and the things to accept to overcome evils in our lives.