Hello dear friends, welcome to our site in the name of Jesus Christ. Today we will look at the Bible Scriptures For Thankful Blessed Sunday In KJV. If you like today's post then definitely comment and share.
Every Sunday, we are given a beautiful opportunity to show our gratitude to the Divine. This special day offers us a pause from our bustling lives to reflect on the abundance of blessings we've received. Imagine the blessings as sunbeams, illuminating our paths, lending warmth to our journey, and aiding our growth.
On this Thankful Blessed Sunday, we gather together to express gratitude and receive divine blessings. It is a special day dedicated to giving thanks to our Heavenly Father for His love and countless blessings in our lives.
In the Bible, we learn that gratitude is a powerful attitude that pleases God. It is important to acknowledge and appreciate the good things God has done for us. When we are thankful, it opens our hearts to receive even more blessings from Him.
As we gather in worship, we express our gratitude through prayer, songs, and praise. We thank God for His provision, protection, and guidance. We recognize that every good thing comes from Him, and we are humbled by His abundant grace.
On this Thankful Blessed Sunday, we also learn practical lessons about living a life of gratitude. The Bible teaches us to be content in all circumstances and to give thanks in everything. Even in difficult times, we can find reasons to be thankful, knowing that God is with us and working all things for our good.
Through stories and illustrations, the Bible teaches us about the power of gratitude. We read about the ten lepers who were healed by Jesus, but only one returned to give thanks. This story reminds us of the importance of expressing gratitude and how it touches the heart of God.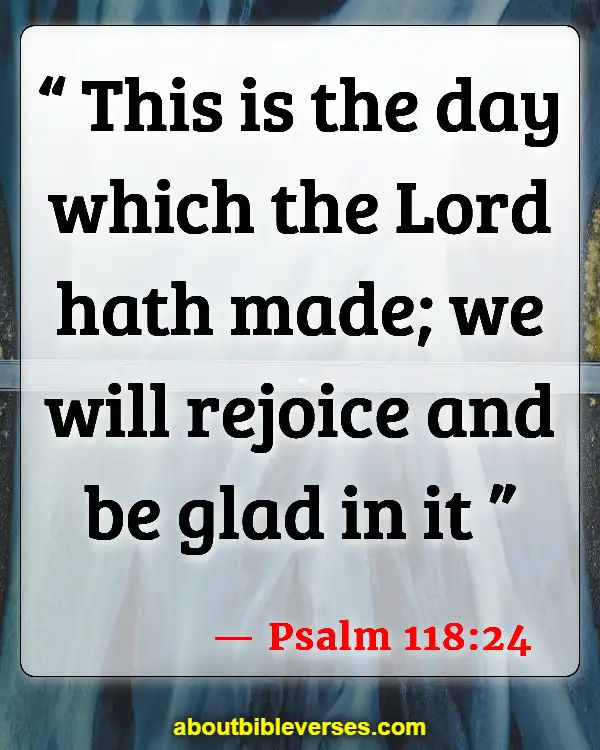 Psalm 118:24
"This is the day which the Lord hath made; we will rejoice and be glad in it"
1 Chronicles 16:34
"O give thanks unto the Lord ; for he is good; for his mercy endureth for ever"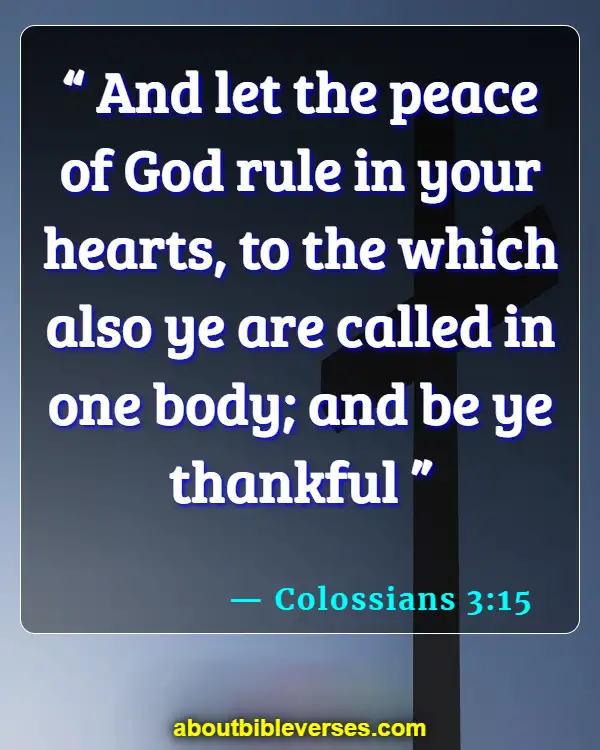 Colossians 3:15
"And let the peace of God rule in your hearts, to the which also ye are called in one body; and be ye thankful"
Psalm 136:1
"O give thanks unto the Lord ; for he is good: for his mercy endureth for ever"
Ephesians 5:20
"Giving thanks always for all things unto God and the Father in the name of our Lord Jesus Christ"
1 Thessalonians 5:18
"In every thing give thanks: for this is the will of God in Christ Jesus concerning you"
Psalm 100:4
"Enter into his gates with thanksgiving, and into his courts with praise: be thankful unto him, and bless his name"
2 Corinthians 9:15
"Thanks be unto God for his unspeakable gift"
Colossians 3:17
"And whatsoever ye do in word or deed, do all in the name of the Lord Jesus, giving thanks to God and the Father by him"
Philippians 4:6
"Be careful for nothing; but in every thing by prayer and supplication with thanksgiving let your requests be made known unto God"
Psalm 28:7
"The Lord is my strength and my shield; my heart trusted in him, and I am helped: therefore my heart greatly rejoiceth; and with my song will I praise him"
James 1:17
"Every good gift and every perfect gift is from above, and cometh down from the Father of lights, with whom is no variableness, neither shadow of turning"
2 Corinthians 2:14
"Now thanks be unto God, which always causeth us to triumph in Christ, and maketh manifest the savour of his knowledge by us in every place"
Hebrews 12:28
"Wherefore we receiving a kingdom which cannot be moved, let us have grace, whereby we may serve God acceptably with reverence and godly fear"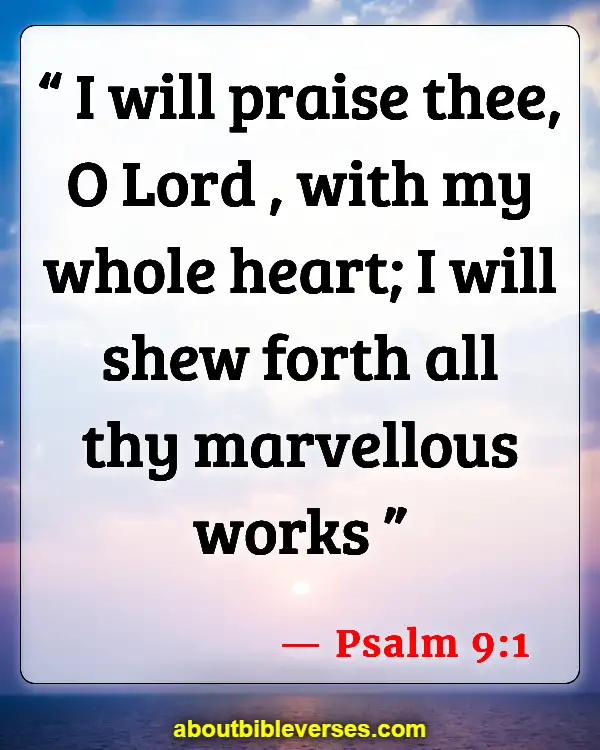 Psalm 9:1
"I will praise thee, O Lord , with my whole heart; I will shew forth all thy marvellous works"
Ephesians 1:3
"Blessed be the God and Father of our Lord Jesus Christ, who hath blessed us with all spiritual blessings in heavenly places in Christ"
Psalm 107:1
"O give thanks unto the Lord , for he is good: for his mercy endureth for ever"
Colossians 4:2
"Continue in prayer, and watch in the same with thanksgiving"
Romans 12:12
"Rejoicing in hope; patient in tribulation; continuing instant in prayer"
Psalm 20:4
"Grant thee according to thine own heart, and fulfil all thy counsel"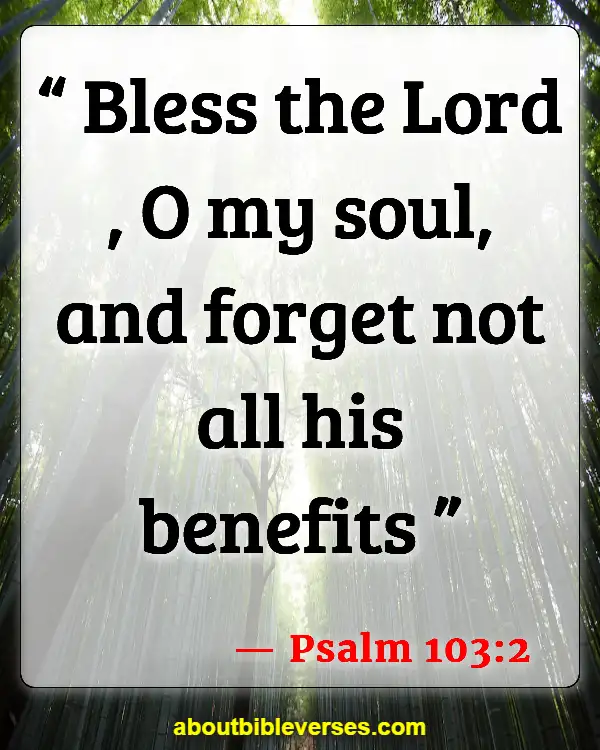 Psalm 103:2
"Bless the Lord , O my soul, and forget not all his benefits"
Luke 17:15-16
"And one of them, when he saw that he was healed, turned back, and with a loud voice glorified God, And fell down on his face at his feet, giving him thanks: and he was a Samaritan"
Philippians 4:19
"But my God shall supply all your need according to his riches in glory by Christ Jesus"
2 Corinthians 9:8
"And God is able to make all grace abound toward you; that ye, always having all sufficiency in all things, may abound to every good work"
Psalm 95:2-3
"Let us come before his presence with thanksgiving, and make a joyful noise unto him with psalms. For the Lord is a great God, and a great King above all gods"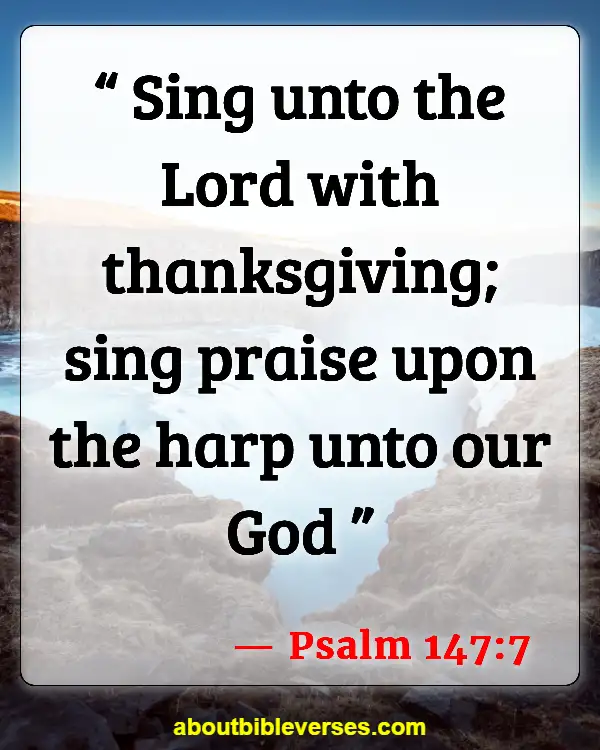 Psalm 147:7
"Sing unto the Lord with thanksgiving; sing praise upon the harp unto our God"
Matthew 5:6
"Blessed are they which do hunger and thirst after righteousness: for they shall be filled"
Ephesians 1:16
"Cease not to give thanks for you, making mention of you in my prayers"
Luke 6:38
"Give, and it shall be given unto you; good measure, pressed down, and shaken together, and running over, shall men give into your bosom. For with the same measure that ye mete withal it shall be measured to you again"
Mark 11:24
"Therefore I say unto you, What things soever ye desire, when ye pray, believe that ye receive them, and ye shall have them"
Exodus 20:8-10
"Remember the sabbath day, to keep it holy. Six days shalt thou labour, and do all thy work: But the seventh day is the sabbath of the Lord thy God: in it thou shalt not do any work, thou, nor thy son, nor thy daughter, thy manservant, nor thy maidservant, nor thy cattle, nor thy stranger that is within thy gates"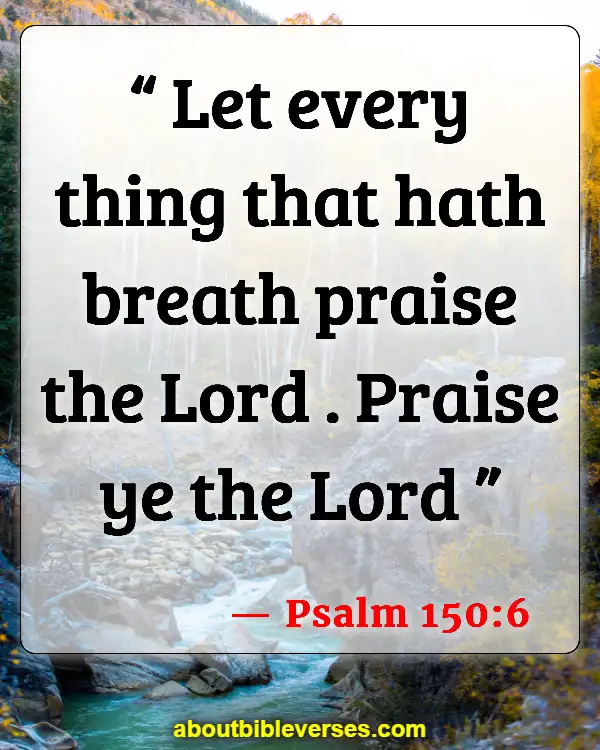 Psalm 150:6
"Let every thing that hath breath praise the Lord . Praise ye the Lord"
Mark 2:27
"And he said unto them, The sabbath was made for man, and not man for the sabbath"
Isaiah 58:13
"If thou turn away thy foot from the sabbath, from doing thy pleasure on my holy day; and call the sabbath a delight, the holy of the Lord , honourable; and shalt honour him, not doing thine own ways, nor finding thine own pleasure, nor speaking thine own words"
Acts 20:7
"And upon the first day of the week, when the disciples came together to break bread, Paul preached unto them, ready to depart on the morrow; and continued his speech until midnight"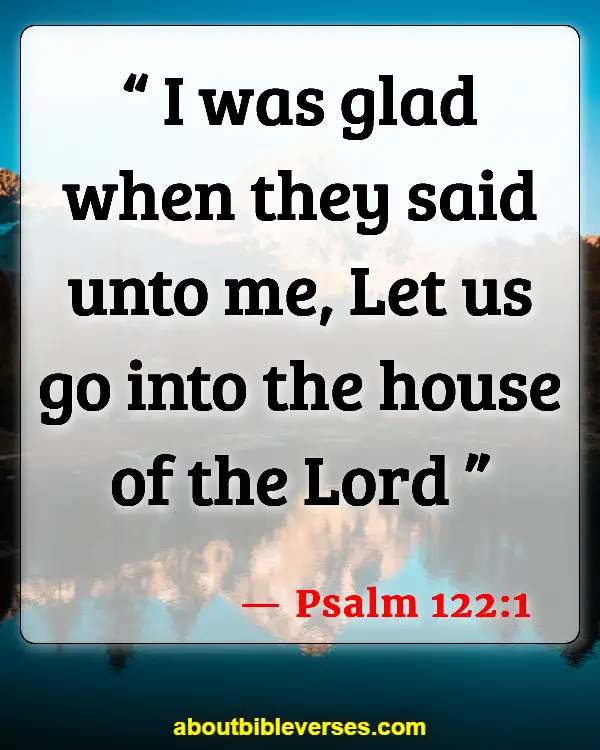 Psalm 122:1
"I was glad when they said unto me, Let us go into the house of the Lord"
Psalm 84:10
"For a day in thy courts is better than a thousand. I had rather be a doorkeeper in the house of my God, than to dwell in the tents of wickedness"
Hebrews 10:25
"Not forsaking the assembling of ourselves together, as the manner of some is; but exhorting one another: and so much the more, as ye see the day approaching"
Luke 4:16
"And he came to Nazareth, where he had been brought up: and, as his custom was, he went into the synagogue on the sabbath day, and stood up for to read"
Matthew 12:12
"How much then is a man better than a sheep? Wherefore it is lawful to do well on the sabbath days"
John 20:1
"The first day of the week cometh Mary Magdalene early, when it was yet dark, unto the sepulchre, and seeth the stone taken away from the sepulchre"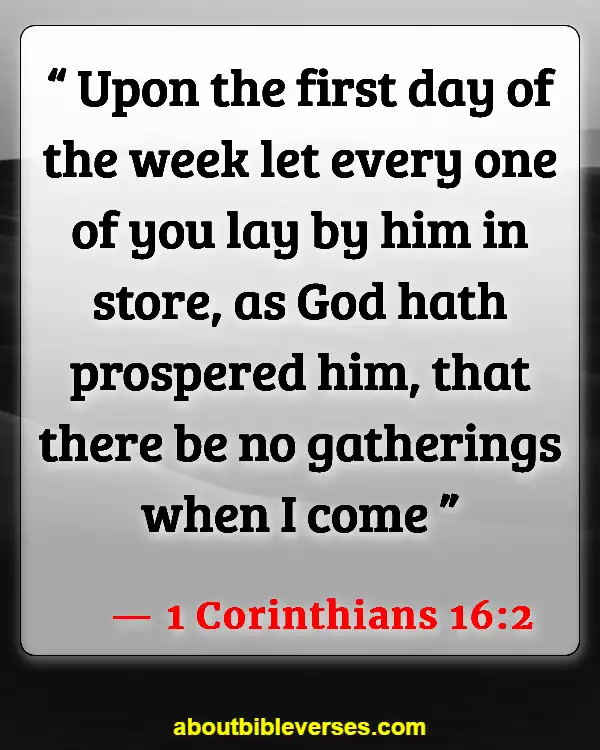 1 Corinthians 16:2
"Upon the first day of the week let every one of you lay by him in store, as God hath prospered him, that there be no gatherings when I come"
Acts 17:2
"And Paul, as his manner was, went in unto them, and three sabbath days reasoned with them out of the scriptures"
Luke 14:1
"And it came to pass, as he went into the house of one of the chief Pharisees to eat bread on the sabbath day, that they watched him"
Hebrews 4:9-10
"There remaineth therefore a rest to the people of God. For he that is entered into his rest, he also hath ceased from his own works, as God did from his"
Exodus 31:15
"Six days may work be done; but in the seventh is the sabbath of rest, holy to the Lord : whosoever doeth any work in the sabbath day, he shall surely be put to death"
Numbers 15:32
"And while the children of Israel were in the wilderness, they found a man that gathered sticks upon the sabbath day"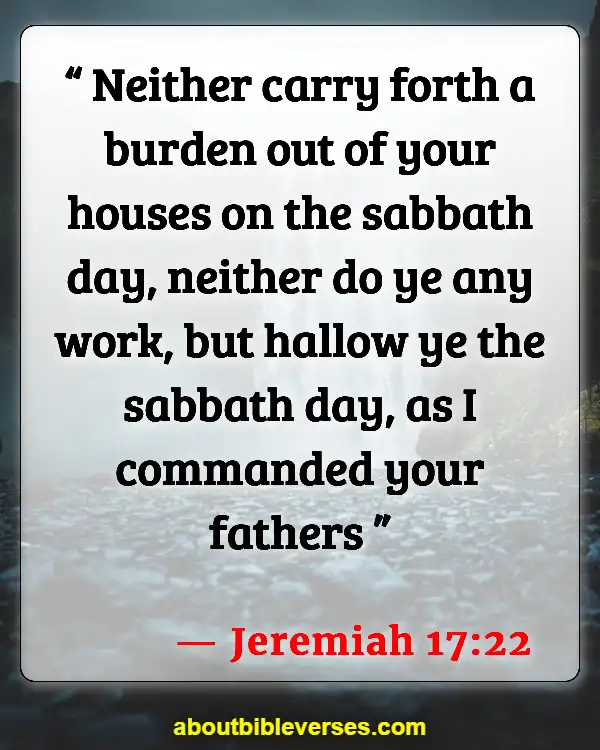 Jeremiah 17:22
"Neither carry forth a burden out of your houses on the sabbath day, neither do ye any work, but hallow ye the sabbath day, as I commanded your fathers"
Genesis 2:2-3
"And on the seventh day God ended his work which he had made; and he rested on the seventh day from all his work which he had made. And God blessed the seventh day, and sanctified it: because that in it he had rested from all his work which God created and made"