Dear friends, the teenage years can be a challenging time as young people transition from childhood to adulthood. Their bodies and emotions are changing rapidly, and they are seeking to establish their identity and independence. At the same time, teens lack life experience and wisdom to always make good choices. They need patient guidance and uplifting role models.
The Bible teaches us to honor our parents and respect authority, but teens may rebel or question the values they were raised with. Peer pressure is strong during the teen years. Some teens face bullying, abuse, or traumatic experiences that affect their self-worth and behavior. Others struggle with feelings of loneliness, anxiety, or depression. The media and culture often portray immoral behaviors and attitudes as normal and acceptable. Teens need help discerning right from wrong.
As parents, teachers, youth leaders, and mentors, we must set a godly example of integrity, kindness, self-control, and courage. Offer teens wise counsel, but also give them space to learn and grow. Most importantly, show them unconditional love. Maintain open communication, listen without judgement, acknowledge their feelings, and gently steer them back on the right path when they stray. With compassion, faith, and patience, we can guide teens through this critical stage of life.
Let's see the following Bible verses, friends, which will be very helpful in solving this teenage problem.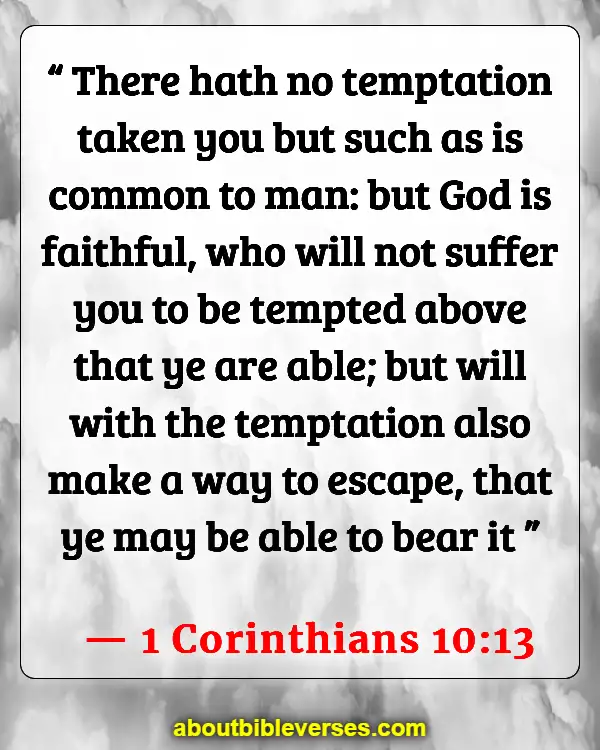 1 Corinthians 10:13
"There hath no temptation taken you but such as is common to man: but God is faithful, who will not suffer you to be tempted above that ye are able; but will with the temptation also make a way to escape, that ye may be able to bear it"
Proverbs 3:5-6
"Trust in the Lord with all thine heart; and lean not unto thine own understanding. In all thy ways acknowledge him, and he shall direct thy paths"
Proverbs 20:11
"Even a child is known by his doings, whether his work be pure, and whether it be right"
Ecclesiastes 11:9
"Rejoice, O young man, in thy youth; and let thy heart cheer thee in the days of thy youth, and walk in the ways of thine heart, and in the sight of thine eyes: but know thou, that for all these things God will bring thee into judgment"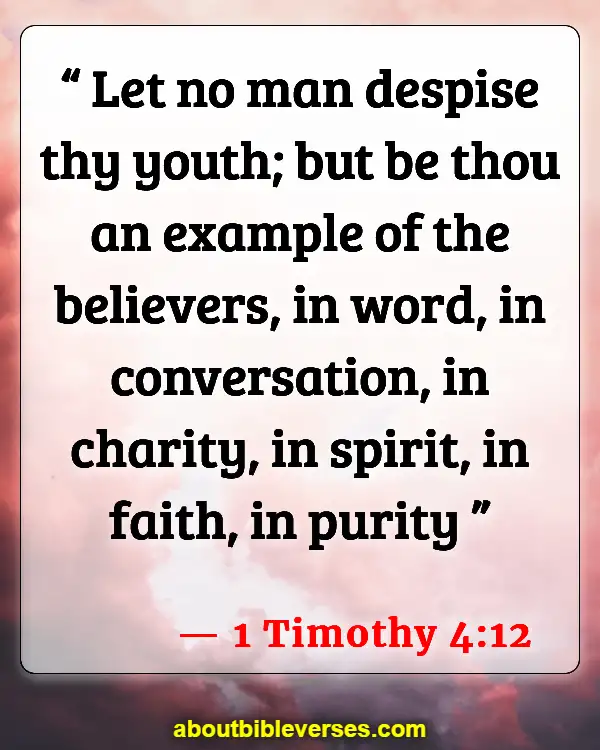 1 Timothy 4:12
"Let no man despise thy youth; but be thou an example of the believers, in word, in conversation, in charity, in spirit, in faith, in purity"
1 Peter 5:7
"Casting all your care upon him; for he careth for you"
Proverbs 1:8-9
"My son, hear the instruction of thy father, and forsake not the law of thy mother: For they shall be an ornament of grace unto thy head, and chains about thy neck"
2 Timothy 2:22
"Flee also youthful lusts: but follow righteousness, faith, charity, peace, with them that call on the Lord out of a pure heart"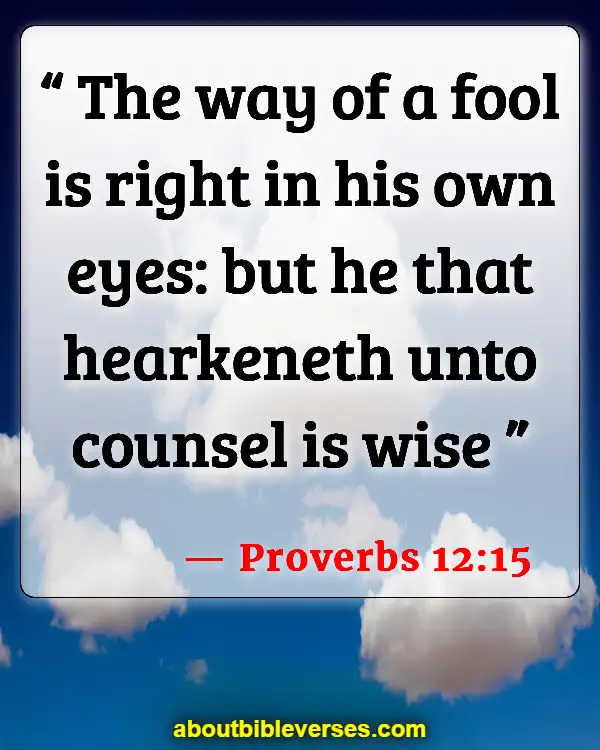 Proverbs 12:15
"The way of a fool is right in his own eyes: but he that hearkeneth unto counsel is wise"
Ephesians 6:1-3
"Children, obey your parents in the Lord: for this is right. Honour thy father and mother; which is the first commandment with promise; That it may be well with thee, and thou mayest live long on the earth"
James 4:7
"Submit yourselves therefore to God. Resist the devil, and he will flee from you"
1 Corinthians 6:19-20
"What? know ye not that your body is the temple of the Holy Ghost which is in you, which ye have of God, and ye are not your own? For ye are bought with a price: therefore glorify God in your body, and in your spirit, which are God's"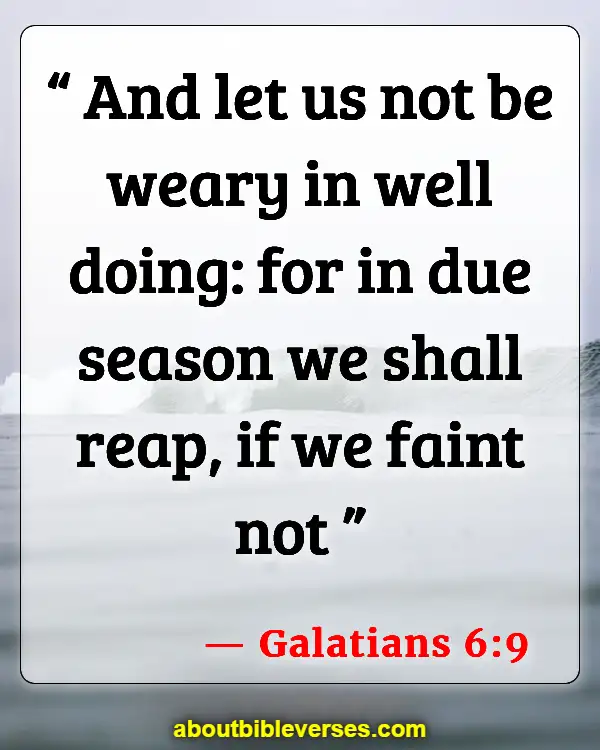 Galatians 6:9
"And let us not be weary in well doing: for in due season we shall reap, if we faint not"
Psalm 119:9
"Wherewithal shall a young man cleanse his way? by taking heed thereto according to thy word"
Proverbs 15:13
"A merry heart maketh a cheerful countenance: but by sorrow of the heart the spirit is broken"
Philippians 4:6-7
"Be careful for nothing; but in every thing by prayer and supplication with thanksgiving let your requests be made known unto God. And the peace of God, which passeth all understanding, shall keep your hearts and minds through Christ Jesus"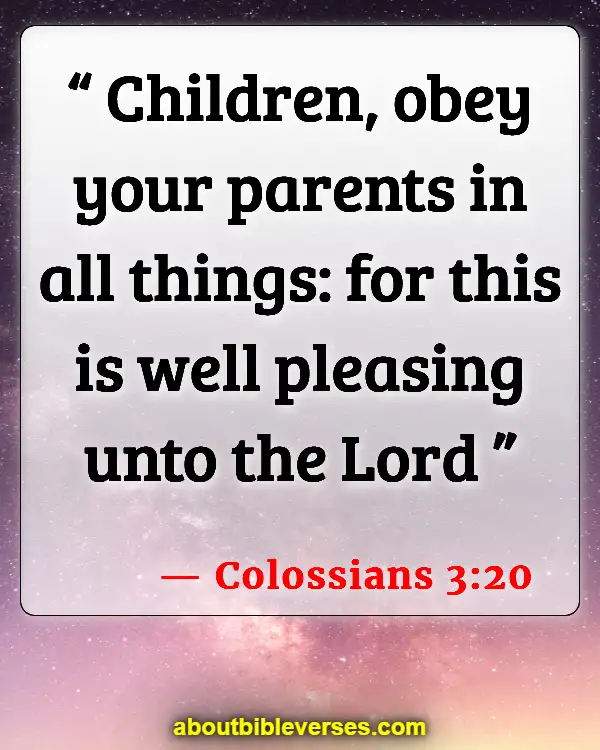 Colossians 3:20
"Children, obey your parents in all things: for this is well pleasing unto the Lord"
Proverbs 16:18
"Pride goeth before destruction, and an haughty spirit before a fall"
1 Corinthians 15:33
"Be not deceived: evil communications corrupt good manners"
Romans 12:2
"And be not conformed to this world: but be ye transformed by the renewing of your mind, that ye may prove what is that good, and acceptable, and perfect, will of God"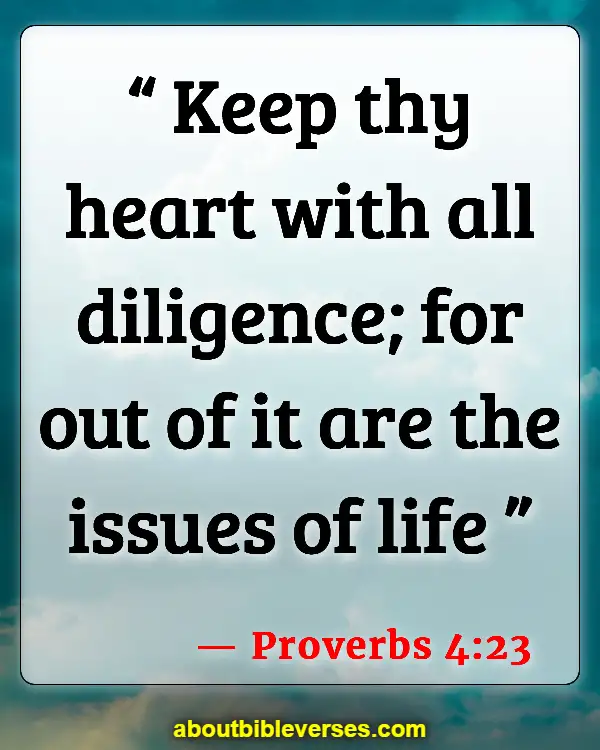 Proverbs 4:23
"Keep thy heart with all diligence; for out of it are the issues of life"
Proverbs 18:10
"The name of the Lord is a strong tower: the righteous runneth into it, and is safe"
Proverbs 6:20-22
"My son, keep thy father's commandment, and forsake not the law of thy mother: Bind them continually upon thine heart, and tie them about thy neck. When thou goest, it shall lead thee; when thou sleepest, it shall keep thee; and when thou awakest, it shall talk with thee"
Psalm 25:7
"Remember not the sins of my youth, nor my transgressions: according to thy mercy remember thou me for thy goodness' sake, O Lord"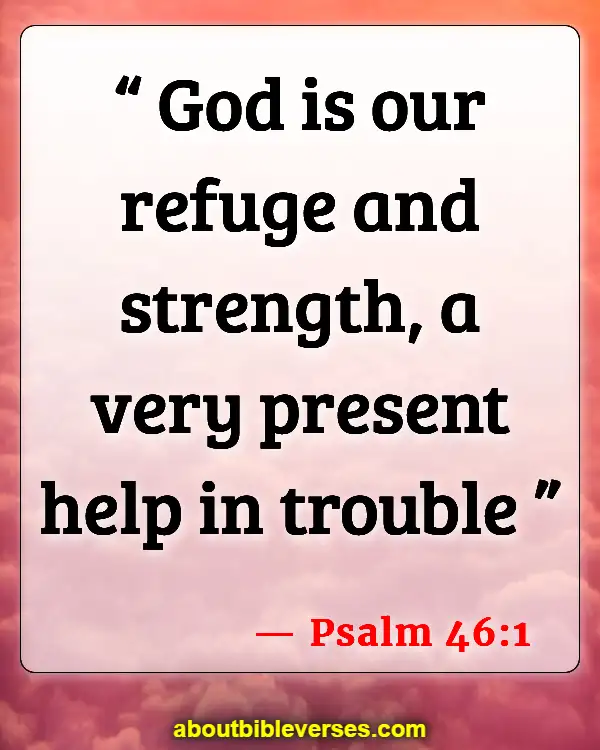 Psalm 46:1
"God is our refuge and strength, a very present help in trouble"
Matthew 6:33
"But seek ye first the kingdom of God, and his righteousness; and all these things shall be added unto you"
Luke 12:15
"And he said unto them, Take heed, and beware of covetousness: for a man's life consisteth not in the abundance of the things which he possesseth"
Proverbs 14:16
"A wise man feareth, and departeth from evil: but the fool rageth, and is confident"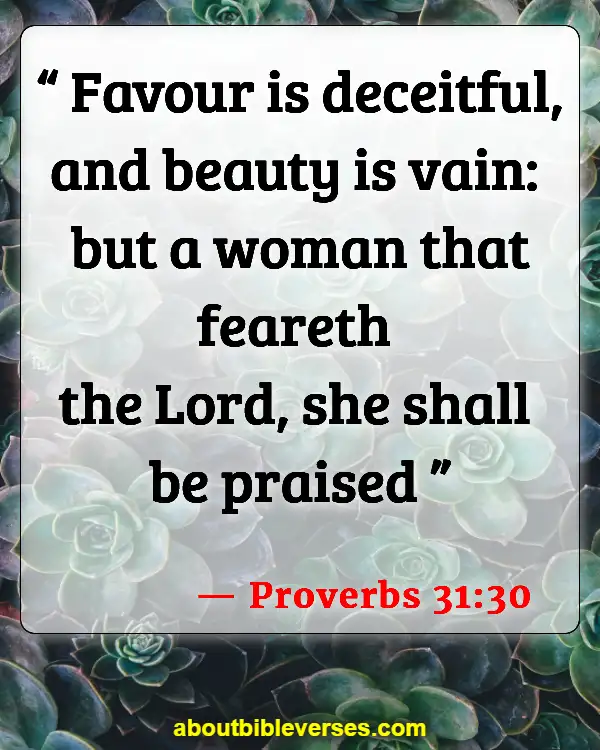 Proverbs 31:30
"Favour is deceitful, and beauty is vain: but a woman that feareth the Lord , she shall be praised"
Proverbs 28:26
"He that trusteth in his own heart is a fool: but whoso walketh wisely, he shall be delivered"
2 Timothy 1:7
"For God hath not given us the spirit of fear; but of power, and of love, and of a sound mind"
Psalm 51:10
"Create in me a clean heart, O God; and renew a right spirit within me"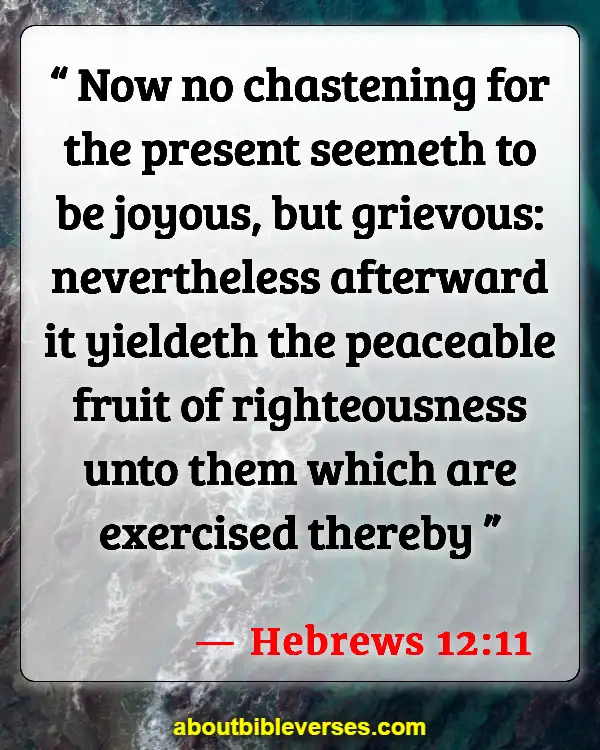 Hebrews 12:11
"Now no chastening for the present seemeth to be joyous, but grievous: nevertheless afterward it yieldeth the peaceable fruit of righteousness unto them which are exercised thereby"
1 Thessalonians 5:11
"Wherefore comfort yourselves together, and edify one another, even as also ye do"
Psalm 34:17
"The righteous cry, and the Lord heareth, and delivereth them out of all their troubles"
Proverbs 4:13
"Take fast hold of instruction; let her not go: keep her; for she is thy life"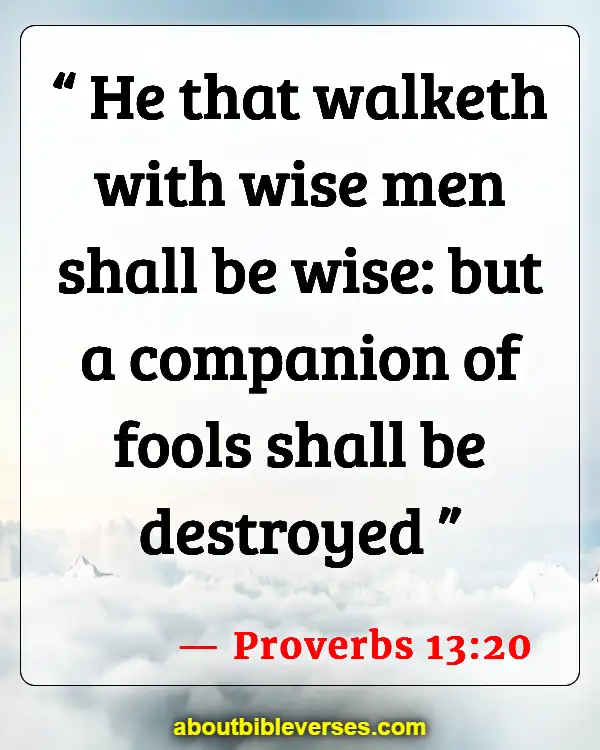 Proverbs 13:20
"He that walketh with wise men shall be wise: but a companion of fools shall be destroyed"
Galatians 5:16
"This I say then, Walk in the Spirit, and ye shall not fulfil the lust of the flesh"
Ephesians 5:15-16
"See then that ye walk circumspectly, not as fools, but as wise, Redeeming the time, because the days are evil"
Psalm 37:5
"Commit thy way unto the Lord ; trust also in him; and he shall bring it to pass"
Philippians 4:13
"I can do all things through Christ which strengtheneth me"
Psalm 119:105
"Thy word is a lamp unto my feet, and a light unto my path"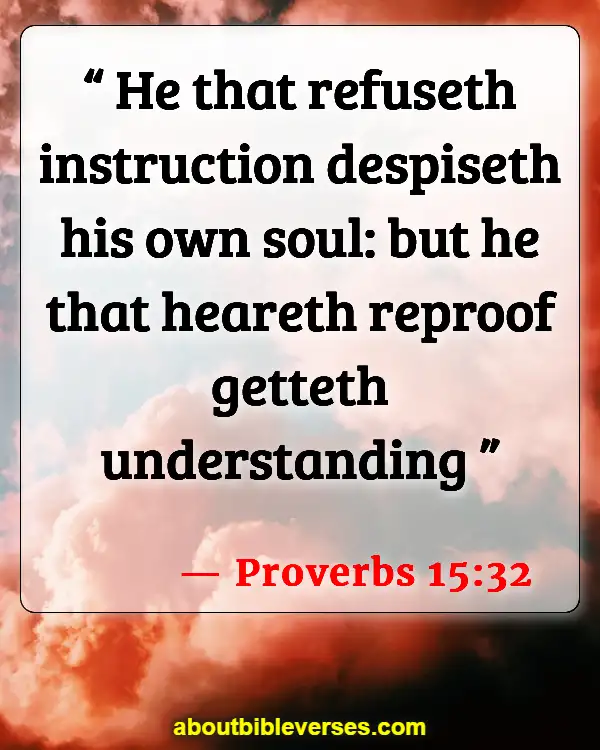 Proverbs 15:32
"He that refuseth instruction despiseth his own soul: but he that heareth reproof getteth understanding"