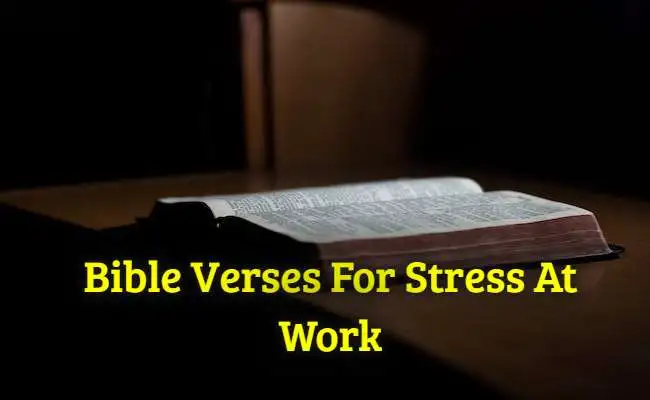 Hello dear friends, welcome to our site in the name of Jesus Christ. Today we will look at the Bible Scriptures About Stress At Work And How To Overcome it. If you like today's post then definitely comment and share.
The Bible, as a holy book, provides guidance and wisdom on various aspects of life, including how to handle stress at work. In today's fast-paced world, stress at work is a common problem that affects millions of people. Stressful workdays have become increasingly common in society. However, the Bible gives us valuable insight into how to deal with these challenges.
In this article, we'll explore various Bible passages and principles that can help us better understand work-related stress. We'll delve into the importance of seeking God's presence, adopting an attitude of gratitude, and developing a balanced approach to our work and personal lives.
Ultimately, biblical teaching serves as an imperative for finding peace and stability in the chaos of the modern workplace. Dear friends now let's see the Bible scriptures below that talk about Stress At Work And How To Overcome.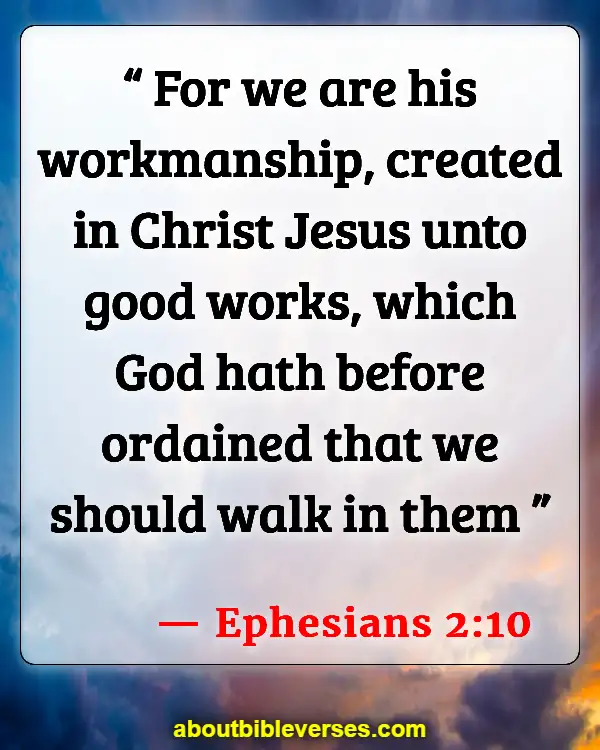 Ephesians 2:10
"For we are his workmanship, created in Christ Jesus unto good works, which God hath before ordained that we should walk in them"
Isaiah 40:31
"But they that wait upon the Lord shall renew their strength; they shall mount up with wings as eagles; they shall run, and not be weary; and they shall walk, and not faint"
John 14:27
"Peace I leave with you, my peace I give unto you: not as the world giveth, give I unto you. Let not your heart be troubled, neither let it be afraid"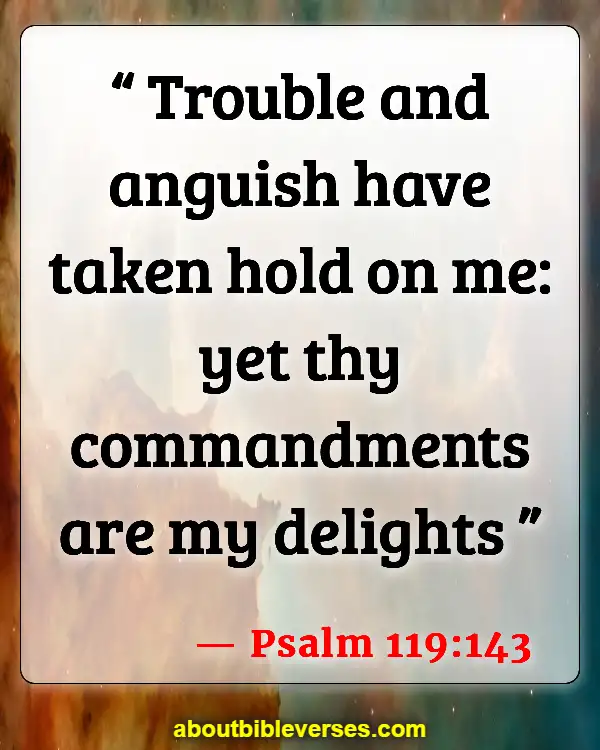 Psalm 119:143
"Trouble and anguish have taken hold on me: yet thy commandments are my delights"
Philippians 4:6
"Be careful for nothing; but in every thing by prayer and supplication with thanksgiving let your requests be made known unto God"
Romans 12:2
"And be not conformed to this world: but be ye transformed by the renewing of your mind, that ye may prove what is that good, and acceptable, and perfect, will of God"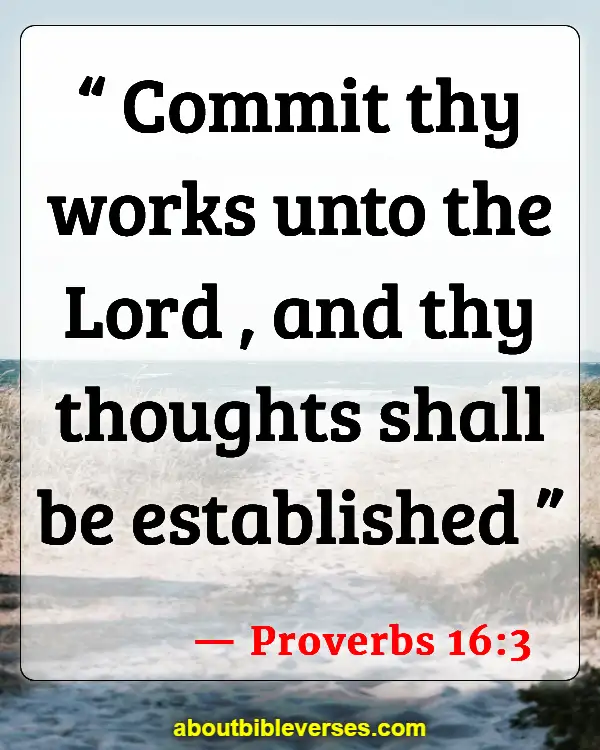 Proverbs 16:3
"Commit thy works unto the Lord , and thy thoughts shall be established"
Matthew 11:28
"Come unto me, all ye that labour and are heavy laden, and I will give you rest"
Romans 8:28
"And we know that all things work together for good to them that love God, to them who are the called according to his purpose"
Romans 16:20
"And the God of peace shall bruise Satan under your feet shortly. The grace of our Lord Jesus Christ be with you. Amen"
2 Thessalonians 3:16
"Now the Lord of peace himself give you peace always by all means. The Lord be with you all"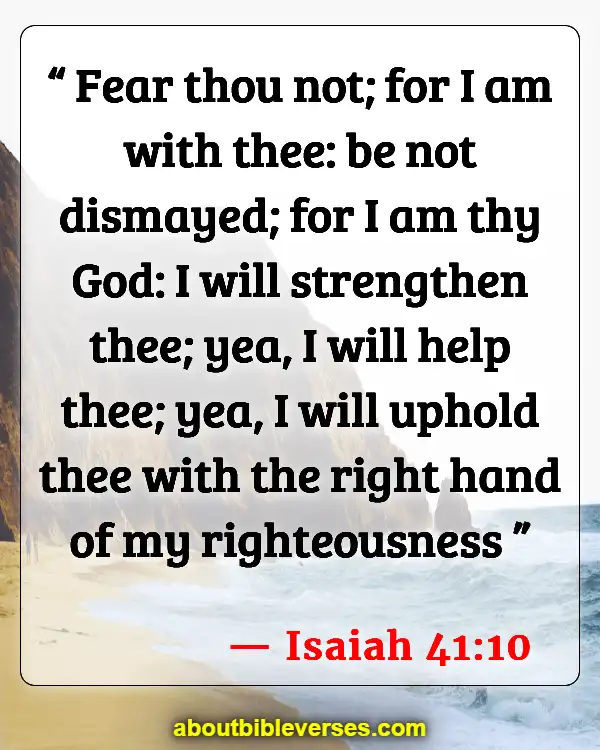 Isaiah 41:10
"Fear thou not; for I am with thee: be not dismayed; for I am thy God: I will strengthen thee; yea, I will help thee; yea, I will uphold thee with the right hand of my righteousness"
Psalm 94:19
"In the multitude of my thoughts within me thy comforts delight my soul"
Philippians 4:13
"I can do all things through Christ which strengtheneth me"
Psalm 37:5
"Commit thy way unto the Lord ; trust also in him; and he shall bring it to pass"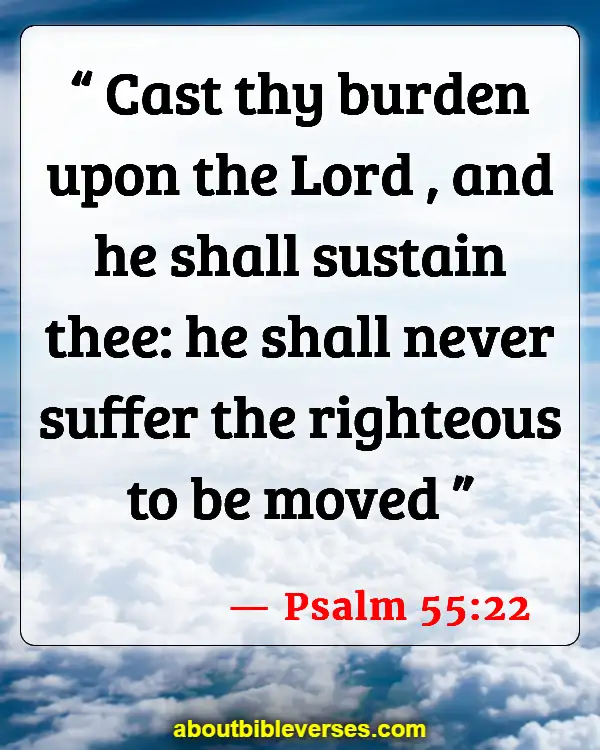 Psalm 55:22
"Cast thy burden upon the Lord , and he shall sustain thee: he shall never suffer the righteous to be moved"
James 1:12
"Blessed is the man that endureth temptation: for when he is tried, he shall receive the crown of life, which the Lord hath promised to them that love him"
Psalm 56:3
"What time I am afraid, I will trust in thee"
Psalm 128:2
"For thou shalt eat the labour of thine hands: happy shalt thou be, and it shall be well with thee"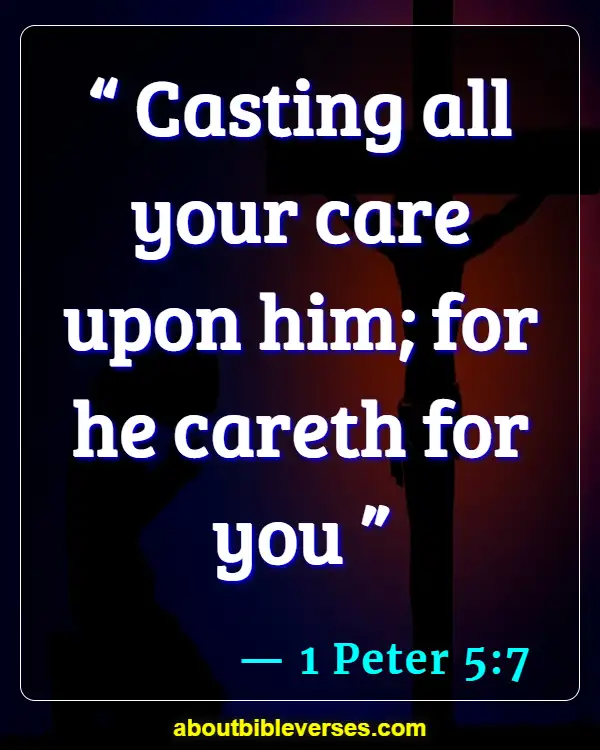 1 Peter 5:7
"Casting all your care upon him; for he careth for you"
John 16:33
"These things I have spoken unto you, that in me ye might have peace. In the world ye shall have tribulation: but be of good cheer; I have overcome the world"
Psalm 4:8
"I will both lay me down in peace, and sleep: for thou, Lord , only makest me dwell in safety"
Isaiah 26:3
"Thou wilt keep him in perfect peace, whose mind is stayed on thee: because he trusteth in thee"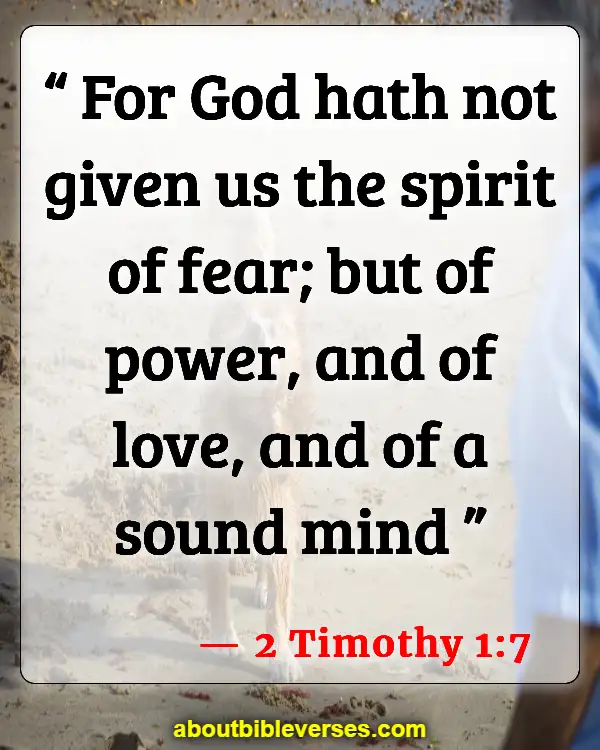 2 Timothy 1:7
"For God hath not given us the spirit of fear; but of power, and of love, and of a sound mind"
Colossians 3:17
"And whatsoever ye do in word or deed, do all in the name of the Lord Jesus, giving thanks to God and the Father by him"
Jeremiah 29:11
"For I know the thoughts that I think toward you, saith the Lord , thoughts of peace, and not of evil, to give you an expected end"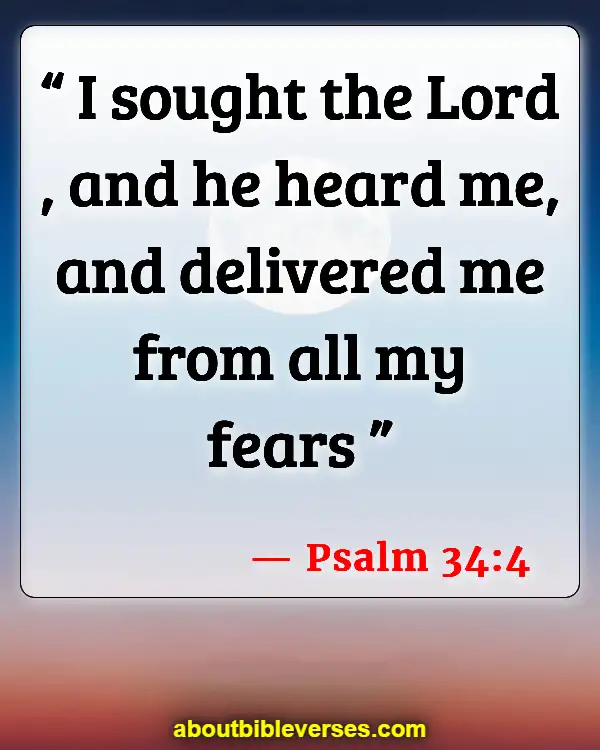 Psalm 34:4
"I sought the Lord , and he heard me, and delivered me from all my fears"
John 5:17
"But Jesus answered them, My Father worketh hitherto, and I work"
Proverbs 12:11
"He that tilleth his land shall be satisfied with bread: but he that followeth vain persons is void of understanding"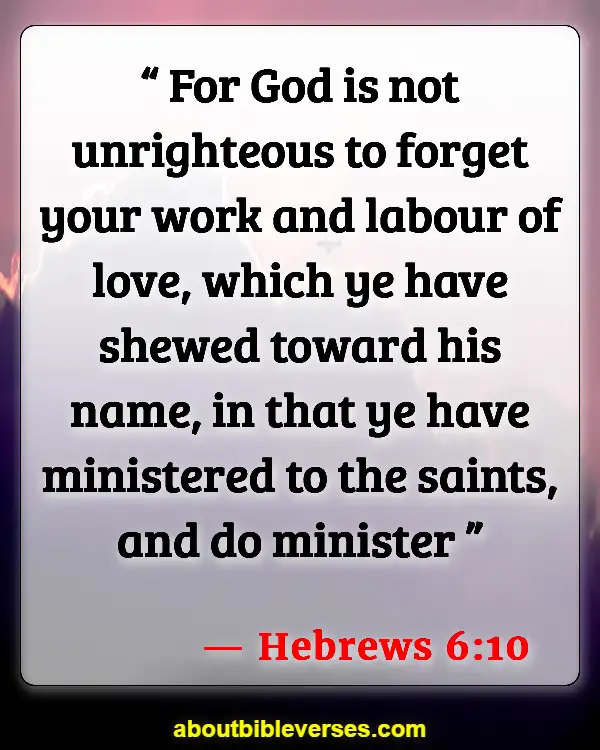 Hebrews 6:10
"For God is not unrighteous to forget your work and labour of love, which ye have shewed toward his name, in that ye have ministered to the saints, and do minister"
Psalm 28:7
"The Lord is my strength and my shield; my heart trusted in him, and I am helped: therefore my heart greatly rejoiceth; and with my song will I praise him"
Galatians 6:9
"And let us not be weary in well doing: for in due season we shall reap, if we faint not"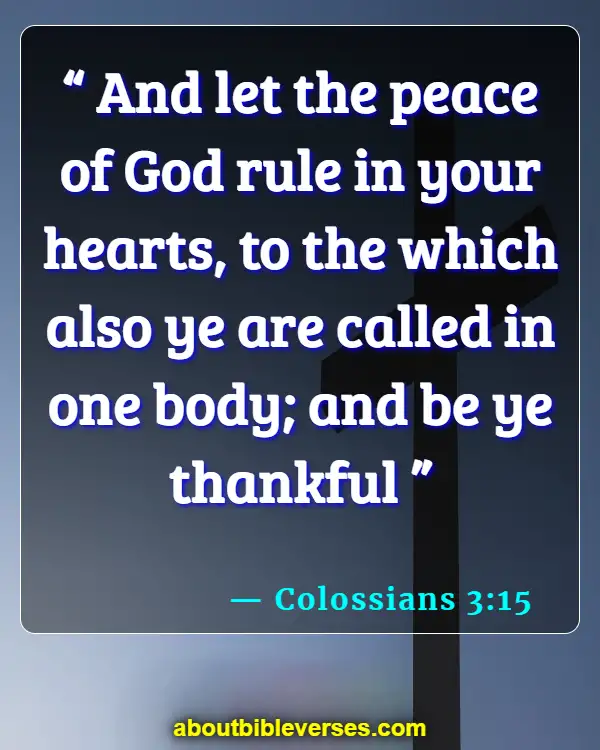 Colossians 3:15
"And let the peace of God rule in your hearts, to the which also ye are called in one body; and be ye thankful"
Deuteronomy 31:8
"And the Lord , he it is that doth go before thee; he will be with thee, he will not fail thee, neither forsake thee: fear not, neither be dismayed"
Proverbs 12:25
"Heaviness in the heart of man maketh it stoop: but a good word maketh it glad"
Proverbs 14:23
"In all labour there is profit: but the talk of the lips tendeth only to penury"
Proverbs 12:24
"The hand of the diligent shall bear rule: but the slothful shall be under tribute"
Philippians 4:19
"But my God shall supply all your need according to his riches in glory by Christ Jesus"
1 Corinthians 15:58
"Therefore, my beloved brethren, be ye stedfast, unmoveable, always abounding in the work of the Lord, forasmuch as ye know that your labour is not in vain in the Lord"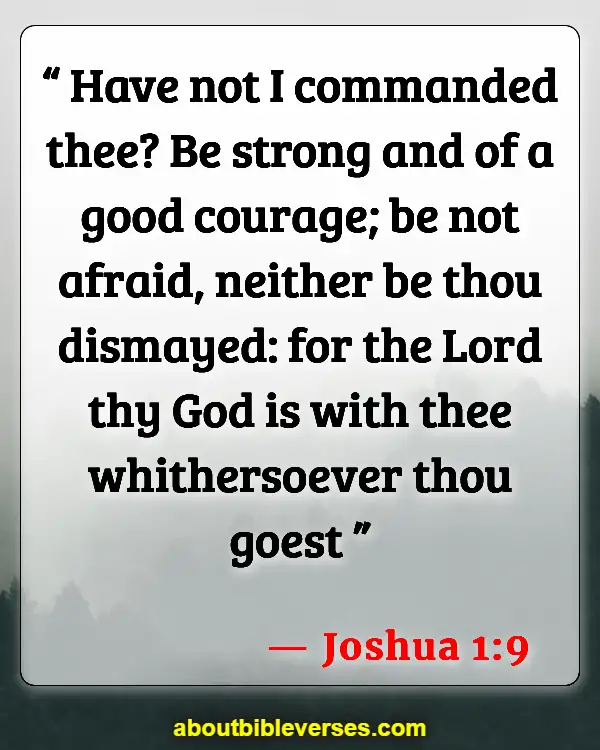 Joshua 1:9
"Have not I commanded thee? Be strong and of a good courage; be not afraid, neither be thou dismayed: for the Lord thy God is with thee whithersoever thou goest"