Hello dear friends, welcome to our site in the name of Jesus Christ. Today we will look at the Bible Scriptures About Seeking peace and pursuing it In KJV. If you like today's post then definitely comment and share.
In the Bible, it is said, "Seek peace and pursue it." This message emphasizes the importance of actively looking for peace and making it a priority in our lives.
Spiritually, seeking peace means cultivating a relationship with God, who is often referred to as the Prince of Peace. By drawing close to God, we find inner tranquility and the strength to deal with life's challenges. The Bible encourages us to pray and meditate on God's word to experience His peace that surpasses all understanding.
Practically, seeking peace involves promoting understanding and reconciliation among people. It calls us to be peacemakers in our communities, resolving conflicts with kindness, empathy, and forgiveness.
Remember, seeking peace does not mean avoiding difficult situations or neglecting justice. Sometimes, pursuing peace requires standing up against injustice and defending the oppressed.
Seeking peace is a lifelong journey that requires patience and humility. We may face challenges along the way, but the Bible reminds us that God is with us, guiding us toward the path of peace.
Dear Friends, I urge you to remember that seeking peace is not a sign of weakness but of strength and courage. It requires humility and the willingness to put others' needs before our own. By embracing this divine teaching, we can experience a life filled with contentment, joy, and loving relationships, which is the true essence of seeking peace and pursuing it.
Dear friends now let's see the Bible scriptures below that talk about Seeking peace and pursuing it.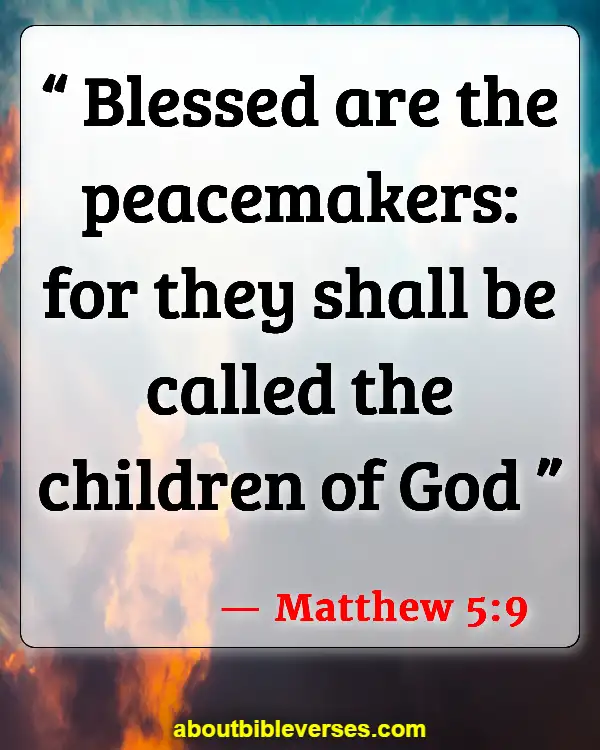 Matthew 5:9
"Blessed are the peacemakers: for they shall be called the children of God"
Romans 14:19
"Let us therefore follow after the things which make for peace, and things wherewith one may edify another"
Hebrews 12:14
"Follow peace with all men, and holiness, without which no man shall see the Lord"
Proverbs 12:20
"Deceit is in the heart of them that imagine evil: but to the counsellors of peace is joy"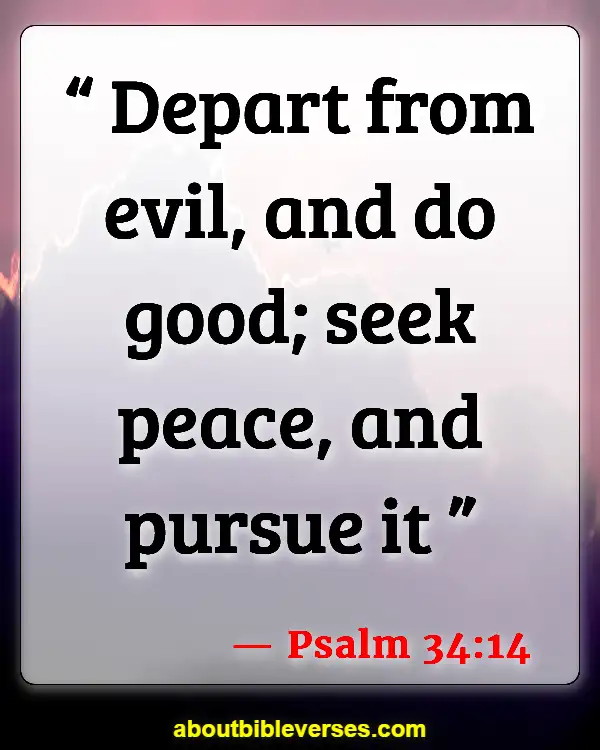 Psalm 34:14
"Depart from evil, and do good; seek peace, and pursue it"
Proverbs 16:7
"When a man's ways please the Lord , he maketh even his enemies to be at peace with him"
Luke 6:27
"But I say unto you which hear, Love your enemies, do good to them which hate you"
Romans 12:18
"If it be possible, as much as lieth in you, live peaceably with all men"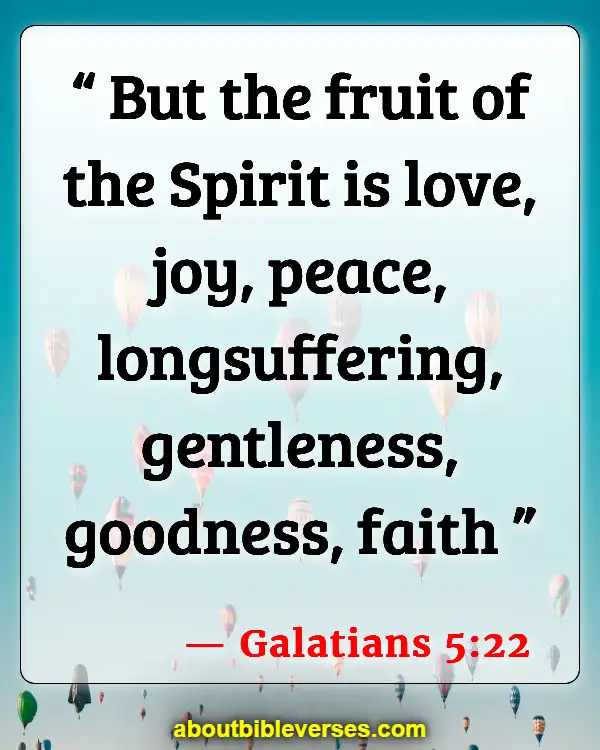 Galatians 5:22
"But the fruit of the Spirit is love, joy, peace, longsuffering, gentleness, goodness, faith"
Ephesians 4:3
"Endeavouring to keep the unity of the Spirit in the bond of peace"
James 3:18
"And the fruit of righteousness is sown in peace of them that make peace"
2 Corinthians 13:11
"Finally, brethren, farewell. Be perfect, be of good comfort, be of one mind, live in peace; and the God of love and peace shall be with you"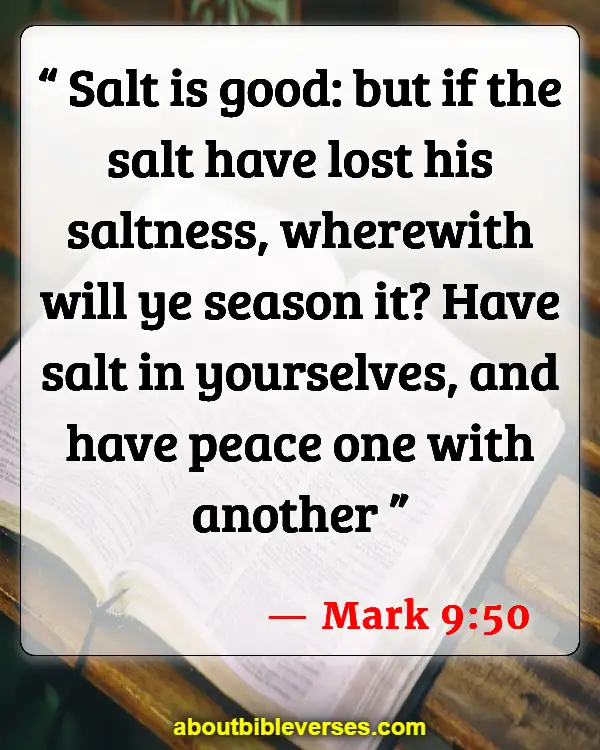 Mark 9:50
"Salt is good: but if the salt have lost his saltness, wherewith will ye season it? Have salt in yourselves, and have peace one with another"
1 Corinthians 7:15
"But if the unbelieving depart, let him depart. A brother or a sister is not under bondage in such cases: but God hath called us to peace"
1 Thessalonians 5:13
"And to esteem them very highly in love for their work's sake. And be at peace among yourselves"
1 Peter 3:11
"Let him eschew evil, and do good; let him seek peace, and ensue it"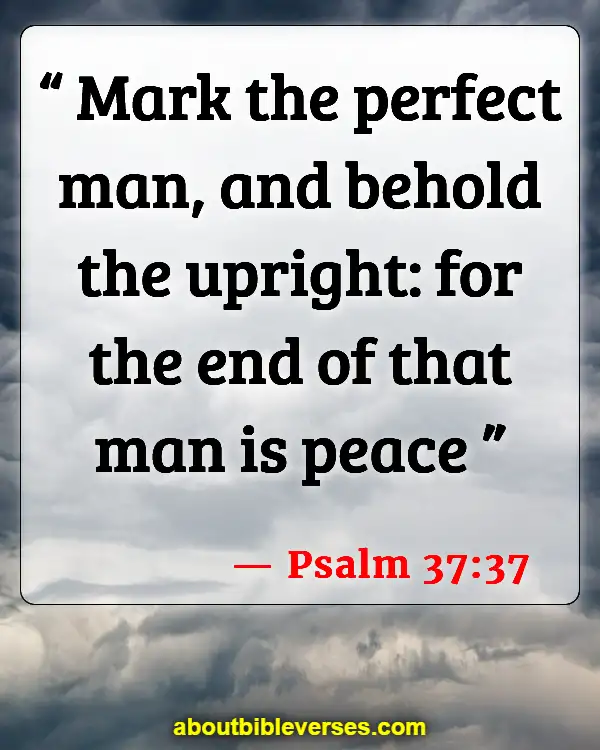 Psalm 37:37
"Mark the perfect man, and behold the upright: for the end of that man is peace"
Isaiah 32:17
"And the work of righteousness shall be peace; and the effect of righteousness quietness and assurance for ever"
Colossians 3:15
"And let the peace of God rule in your hearts, to the which also ye are called in one body; and be ye thankful"
Philippians 4:7
"And the peace of God, which passeth all understanding, shall keep your hearts and minds through Christ Jesus"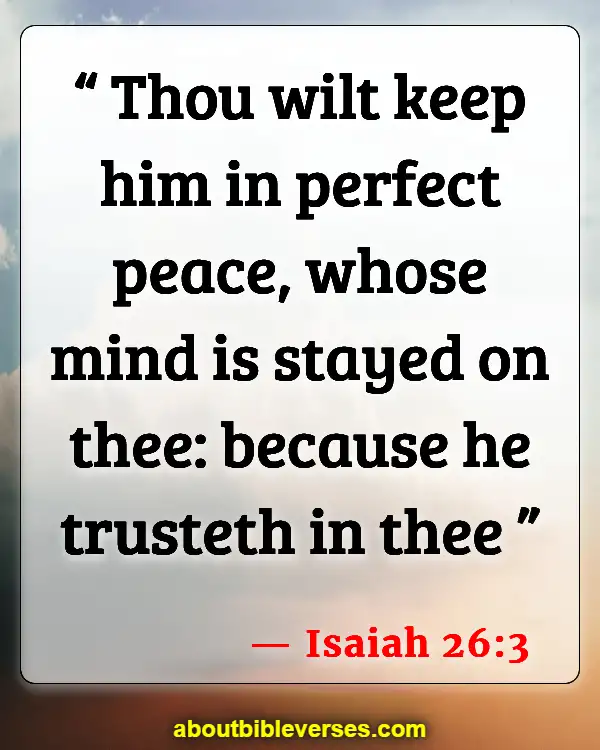 Isaiah 26:3
"Thou wilt keep him in perfect peace, whose mind is stayed on thee: because he trusteth in thee"
Matthew 10:13
"And if the house be worthy, let your peace come upon it: but if it be not worthy, let your peace return to you"
John 14:27
"Peace I leave with you, my peace I give unto you: not as the world giveth, give I unto you. Let not your heart be troubled, neither let it be afraid"
Psalm 85:8
"I will hear what God the Lord will speak: for he will speak peace unto his people, and to his saints: but let them not turn again to folly"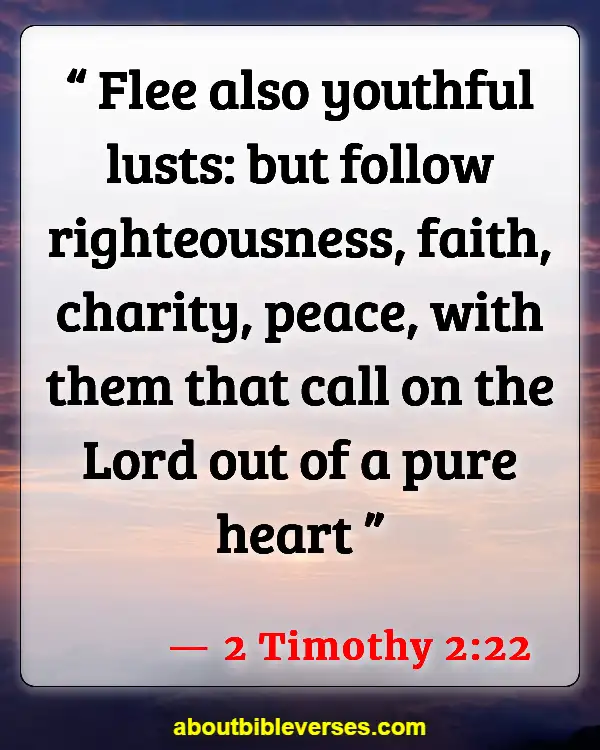 2 Timothy 2:22
"Flee also youthful lusts: but follow righteousness, faith, charity, peace, with them that call on the Lord out of a pure heart"
Romans 15:13
"Now the God of hope fill you with all joy and peace in believing, that ye may abound in hope, through the power of the Holy Ghost"
Psalm 119:165
"Great peace have they which love thy law: and nothing shall offend them"
John 16:33
"These things I have spoken unto you, that in me ye might have peace. In the world ye shall have tribulation: but be of good cheer; I have overcome the world"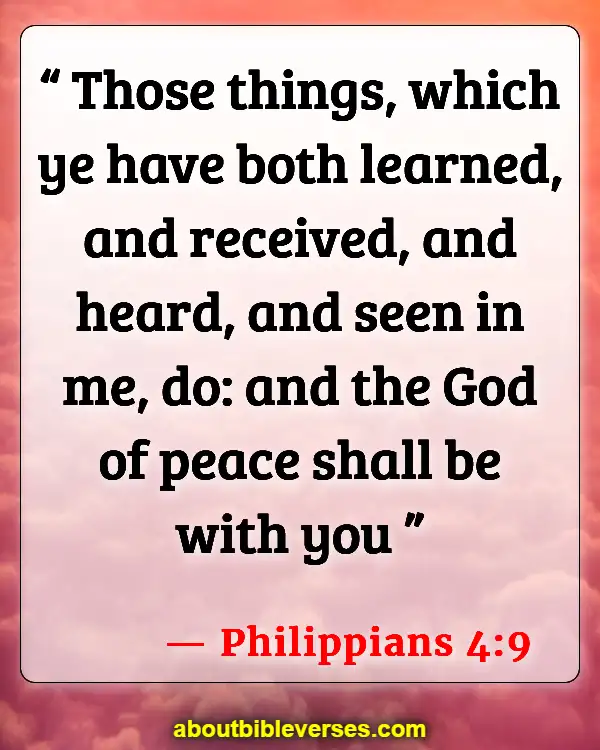 Philippians 4:9
"Those things, which ye have both learned, and received, and heard, and seen in me, do: and the God of peace shall be with you"
2 Thessalonians 3:16
"Now the Lord of peace himself give you peace always by all means. The Lord be with you all"
Romans 8:6
"For to be carnally minded is death; but to be spiritually minded is life and peace"
Psalm 29:11
"The Lord will give strength unto his people; the Lord will bless his people with peace"
Isaiah 48:18
"O that thou hadst hearkened to my commandments! then had thy peace been as a river, and thy righteousness as the waves of the sea"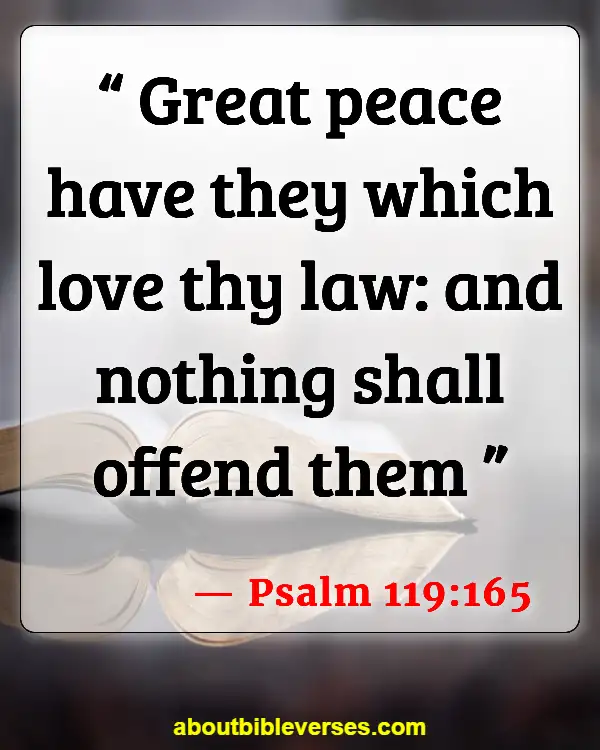 Psalm 119:165
"Great peace have they which love thy law: and nothing shall offend them"