Hello dear friends, welcome to our site in the name of Jesus Christ. Today we will look at the Bible Scriptures About Sadness And Loneliness In KJV. If you like today's post then definitely comment and share.
Friends, although grief and loneliness can be painful, the Bible offers comfort and hope to those who are struggling. The Bible teaches that our hope and comfort come from God. Psalm 34:18 says, "The Lord is near to the brokenhearted and saves those who are crushed in spirit.
Friends, when we turn to God in our times of sorrow and loneliness, we can find comfort and hope in the midst of our struggles. Jesus promises us that we will never be alone, even in difficult situations. He said, "I am with you always, even to the very end of the age" (Matthew 28:20).
Finally, the Bible also provides guidance for those struggling with grief and loneliness. An important principle is to reach out to others for help and support. Additionally, the Bible encourages us to bring our burdens to God in prayer (Philippians 4:6-7).
Dear friends now let's see the Bible scriptures below that talk about Sadness And Loneliness.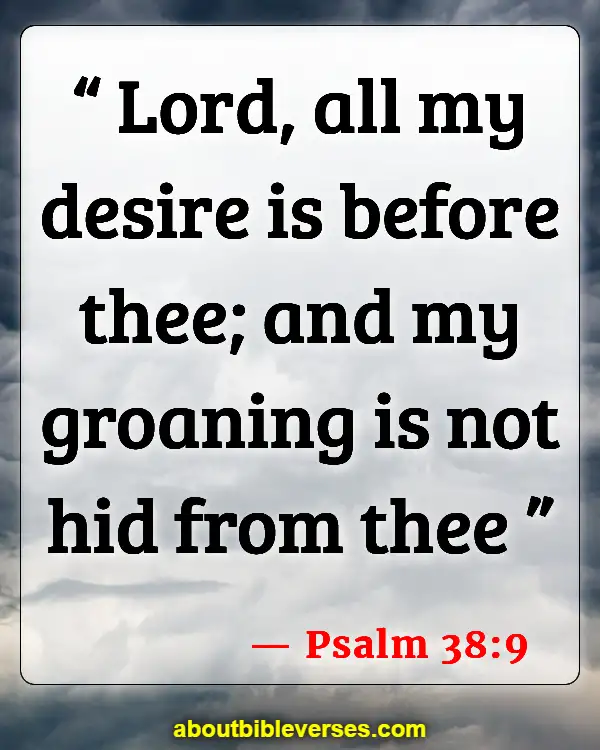 Psalm 38:9
"Lord, all my desire is before thee; and my groaning is not hid from thee"
Psalm 16:11
"Thou wilt shew me the path of life: in thy presence is fulness of joy; at thy right hand there are pleasures for evermore"
Matthew 28:20
"Teaching them to observe all things whatsoever I have commanded you: and, lo, I am with you always, even unto the end of the world. Amen"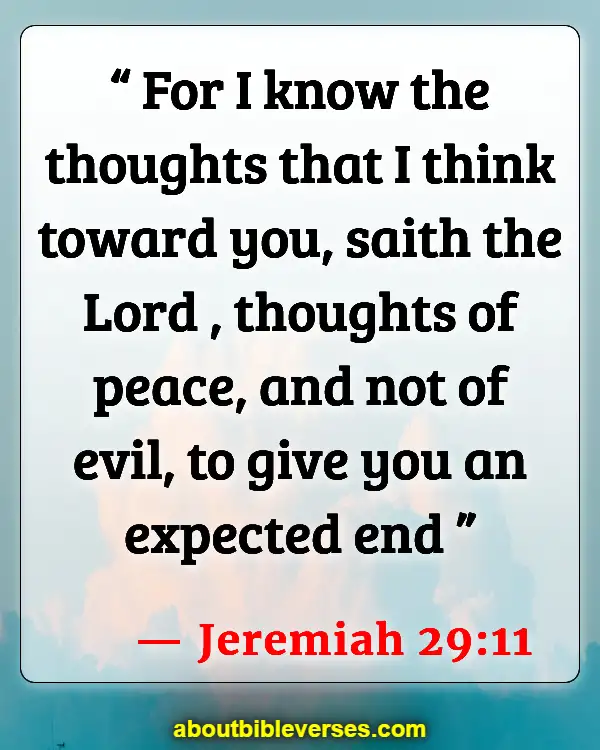 Jeremiah 29:11
"For I know the thoughts that I think toward you, saith the Lord , thoughts of peace, and not of evil, to give you an expected end"
Isaiah 49:15
"Can a woman forget her sucking child, that she should not have compassion on the son of her womb? yea, they may forget, yet will I not forget thee"
1 Samuel 12:22
"For the Lord will not forsake his people for his great name's sake: because it hath pleased the Lord to make you his people"
John 16:32
"Behold, the hour cometh, yea, is now come, that ye shall be scattered, every man to his own, and shall leave me alone: and yet I am not alone, because the Father is with me"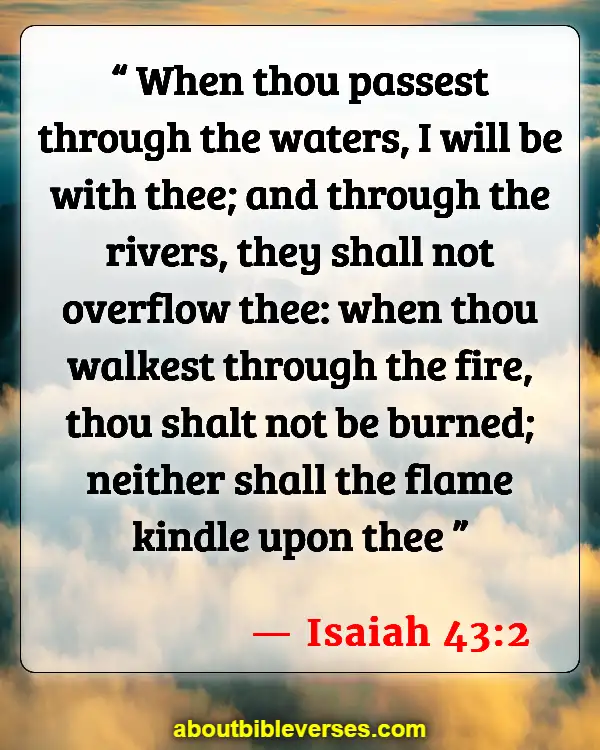 Isaiah 43:2
"When thou passest through the waters, I will be with thee; and through the rivers, they shall not overflow thee: when thou walkest through the fire, thou shalt not be burned; neither shall the flame kindle upon thee"
Philippians 4:19
"But my God shall supply all your need according to his riches in glory by Christ Jesus"
Hebrews 13:5
"Let your conversation be without covetousness; and be content with such things as ye have: for he hath said, I will never leave thee, nor forsake thee"
Proverbs 18:24
"A man that hath friends must shew himself friendly: and there is a friend that sticketh closer than a brother"
1 Chronicles 16:11
"Seek the Lord and his strength, seek his face continually"
Psalm 27:10
"When my father and my mother forsake me, then the Lord will take me up"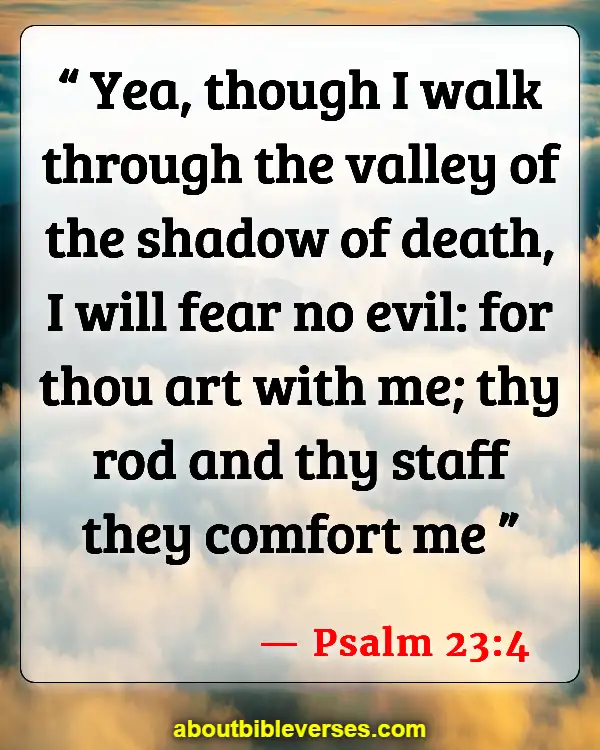 Psalm 23:4
"Yea, though I walk through the valley of the shadow of death, I will fear no evil: for thou art with me; thy rod and thy staff they comfort me"
James 4:8
"Draw nigh to God, and he will draw nigh to you. Cleanse your hands, ye sinners; and purify your hearts, ye double minded"
Psalm 142:4
"I looked on my right hand, and beheld, but there was no man that would know me: refuge failed me; no man cared for my soul"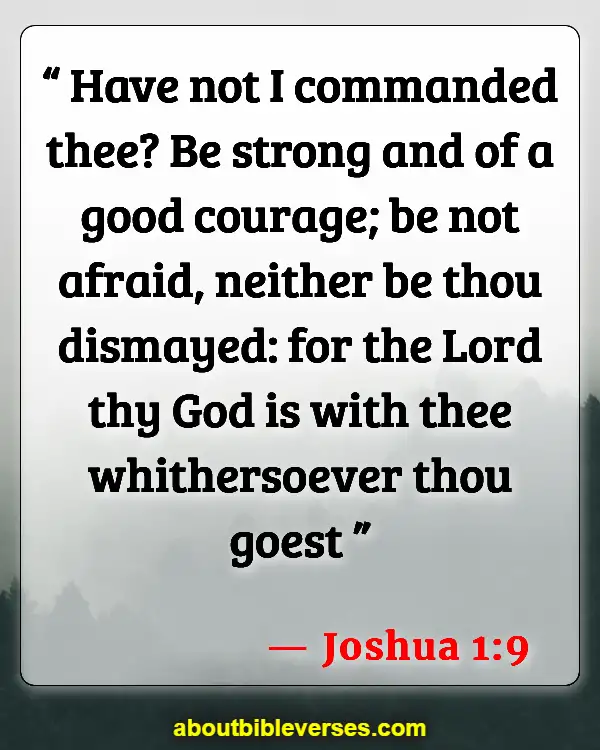 Joshua 1:9
"Have not I commanded thee? Be strong and of a good courage; be not afraid, neither be thou dismayed: for the Lord thy God is with thee whithersoever thou goest"
Isaiah 53:3
"He is despised and rejected of men; a man of sorrows, and acquainted with grief: and we hid as it were our faces from him; he was despised, and we esteemed him not"
1 Peter 5:3
"Neither as being lords over God's heritage, but being examples to the flock"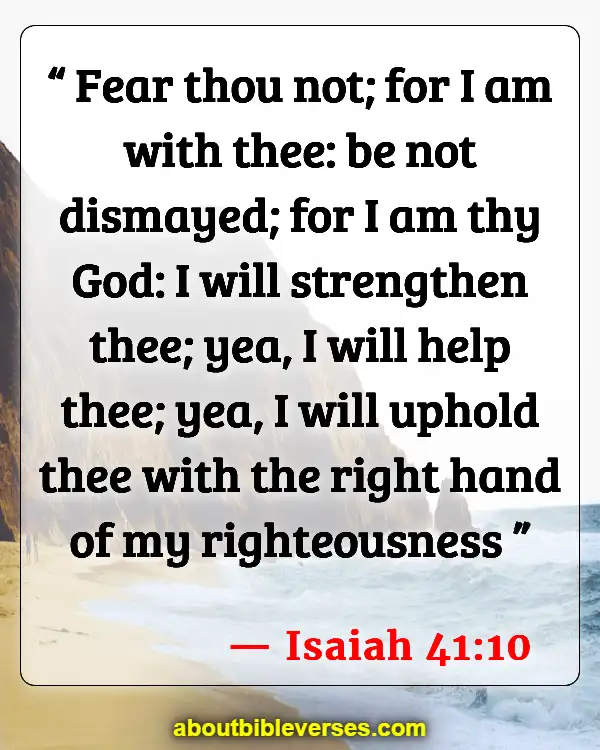 Isaiah 41:10
"Fear thou not; for I am with thee: be not dismayed; for I am thy God: I will strengthen thee; yea, I will help thee; yea, I will uphold thee with the right hand of my righteousness"
Joshua 1:5
"There shall not any man be able to stand before thee all the days of thy life: as I was with Moses, so I will be with thee: I will not fail thee, nor forsake thee"
Matthew 14:13
"When Jesus heard of it, he departed thence by ship into a desert place apart: and when the people had heard thereof, they followed him on foot out of the cities"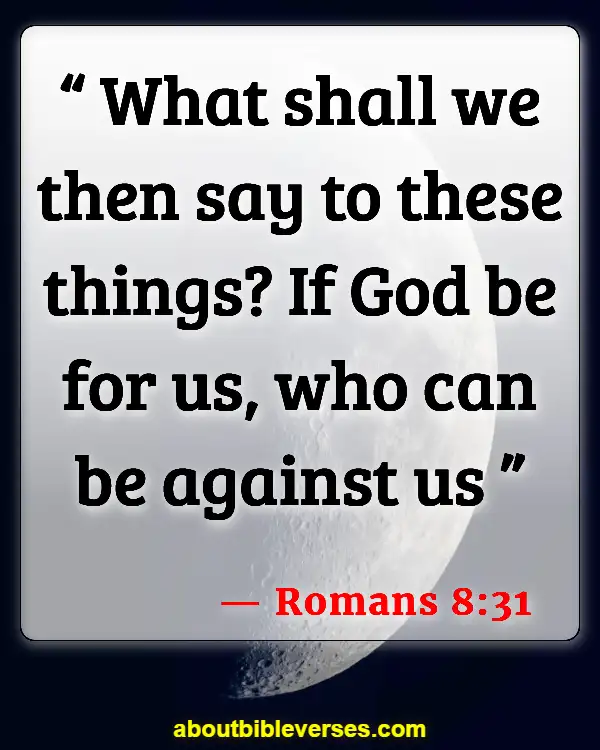 Romans 8:31
"What shall we then say to these things? If God be for us, who can be against us?"
Philippians 4:13
"I can do all things through Christ which strengtheneth me"
Isaiah 49:16
"Behold, I have graven thee upon the palms of my hands; thy walls are continually before me"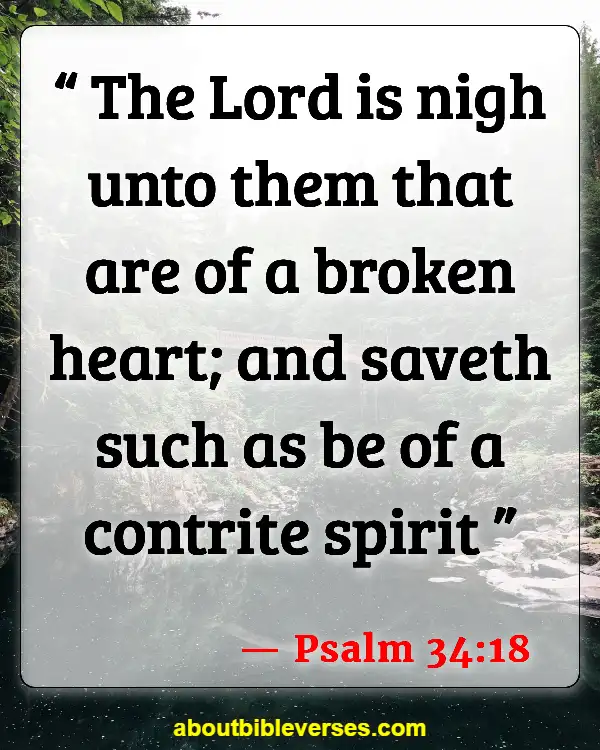 Psalm 34:18
"The Lord is nigh unto them that are of a broken heart; and saveth such as be of a contrite spirit"
John 14:18
"I will not leave you comfortless: I will come to you"
Matthew 27:46
"And about the ninth hour Jesus cried with a loud voice, saying, Eli, Eli, lama sabachthani? that is to say, My God, my God, why hast thou forsaken me?"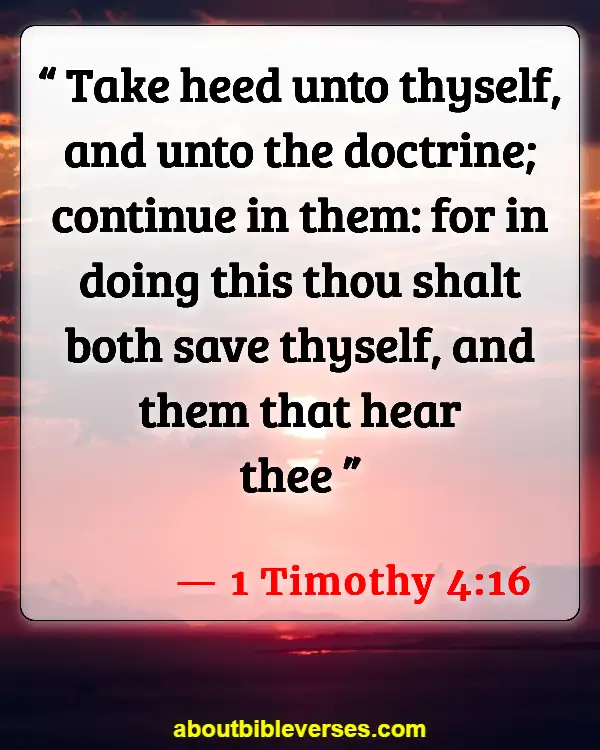 2 Timothy 4:16
"At my first answer no man stood with me, but all men forsook me: I pray God that it may not be laid to their charge"
Psalm 147:3
"He healeth the broken in heart, and bindeth up their wounds"
1 Corinthians 10:13
"There hath no temptation taken you but such as is common to man: but God is faithful, who will not suffer you to be tempted above that ye are able; but will with the temptation also make a way to escape, that ye may be able to bear it"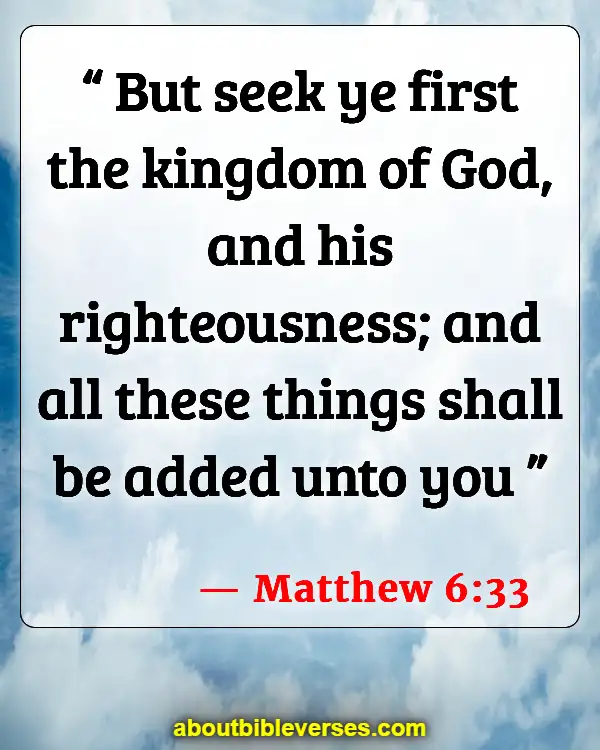 Matthew 6:33
"But seek ye first the kingdom of God, and his righteousness; and all these things shall be added unto you"
Deuteronomy 31:6
"Be strong and of a good courage, fear not, nor be afraid of them: for the Lord thy God, he it is that doth go with thee; he will not fail thee, nor forsake thee"
Deuteronomy 31:8
"And the Lord , he it is that doth go before thee; he will be with thee, he will not fail thee, neither forsake thee: fear not, neither be dismayed"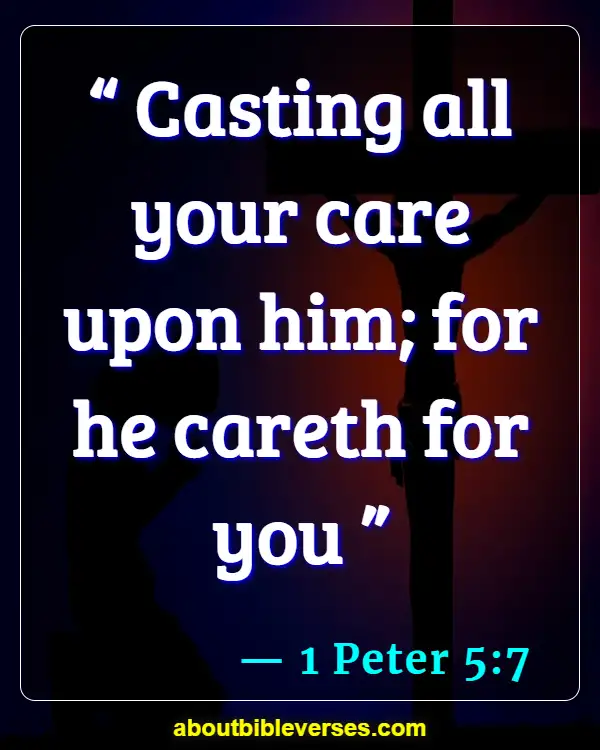 1 Peter 5:7
"Casting all your care upon him; for he careth for you"
John 16:33
"These things I have spoken unto you, that in me ye might have peace. In the world ye shall have tribulation: but be of good cheer; I have overcome the world"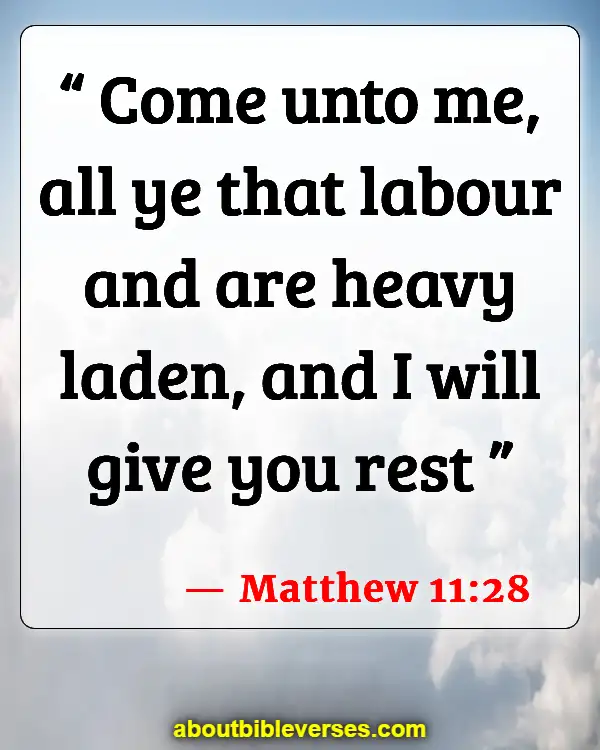 Matthew 11:28
"Come unto me, all ye that labour and are heavy laden, and I will give you rest"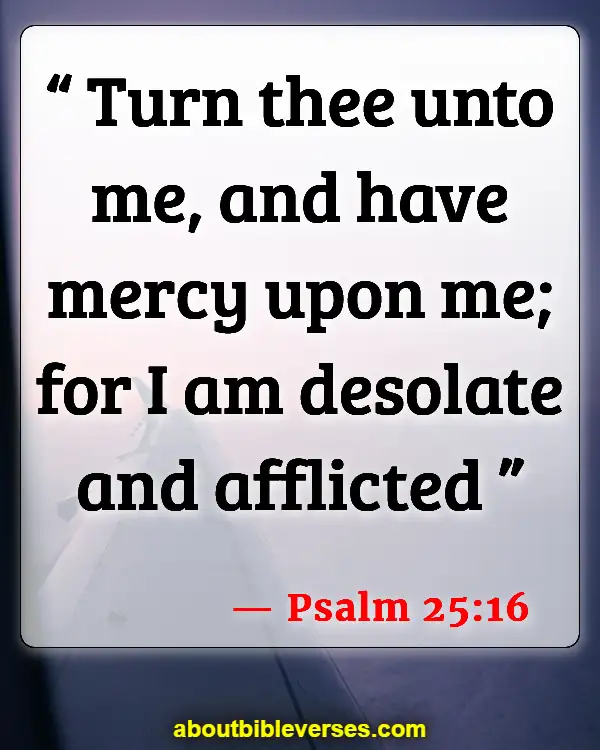 Psalm 25:16
"Turn thee unto me, and have mercy upon me; for I am desolate and afflicted"