Beloved brethren, in this sacred scripture, we find wisdom and guidance not only for our daily lives but also for the time of retirement that may come upon us. Retirement is a season of rest and reflection, and we shall seek the divine counsel to navigate this phase with grace and purpose.
Just as our Creator worked diligently for six days in the act of creation and rested on the seventh day, so too shall we labor during our active years and embrace the rest that comes with retirement. It is a gift from God, a time to enjoy the fruits of our labor, and to savor the moments with loved ones.
In the book of Psalms, we are reminded that our days are numbered, and each moment is precious in the sight of God. Therefore, let us not squander this time of retirement but use it wisely to draw nearer to the Lord, to deepen our spiritual understanding, and to grow in His grace.
The story of Moses serves as an example of a faithful servant who continued to serve God's purpose even in his old age. Though he retired from leading the Israelites, he remained a spiritual guide and mentor, always seeking the Lord's wisdom.
As we retire, let us not cease from serving God and our fellow men. Let us use our talents and experiences to bless others, invest in the lives of the younger generations, and be a source of light in the community.
Remember, retirement is not an end, but a new beginning. It is a chance to explore new interests, hobbies, and opportunities that align with God's will. Let us remain steadfast in prayer, seeking His guidance for this new chapter in our lives.
Finally, let us trust in the Lord's provision during retirement. Just as He provided manna for the Israelites in the wilderness, He will continue to sustain us even in this season of rest. Have faith, dear brethren, for the Lord is our Shepherd, and He leads us beside still waters, even in our retirement years.
May this divine knowledge guide you, and may you find fulfillment and joy as you embrace retirement with faith and gratitude in your hearts. May the peace of God be with you always. Amen.
Dear friends now let's see the Bible scriptures below that talk about Retirement.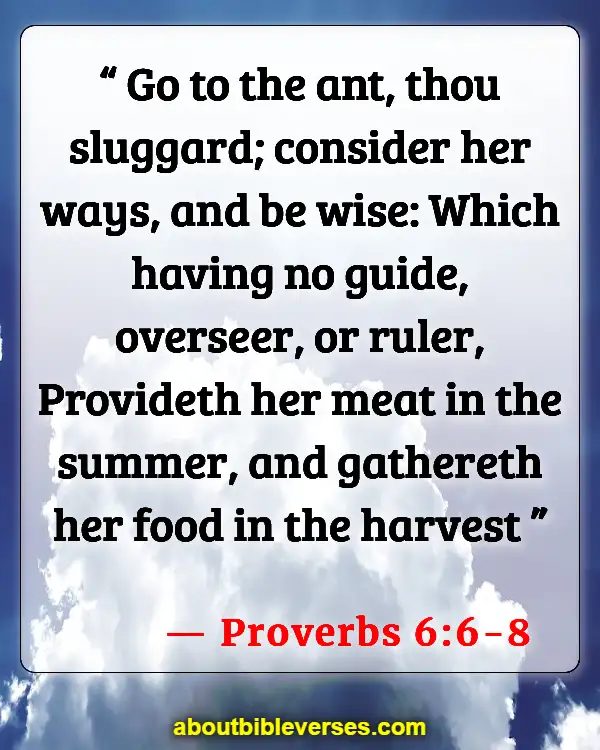 Proverbs 6:6-8
"Go to the ant, thou sluggard; consider her ways, and be wise: Which having no guide, overseer, or ruler, Provideth her meat in the summer, and gathereth her food in the harvest"
Psalm 90:12
"So teach us to number our days, that we may apply our hearts unto wisdom"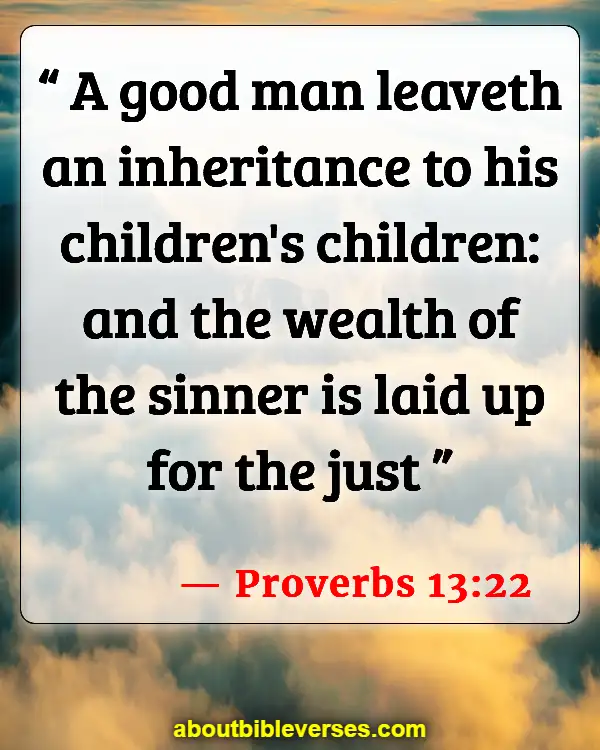 Proverbs 13:22
"A good man leaveth an inheritance to his children's children: and the wealth of the sinner is laid up for the just"
Luke 12:15
"And he said unto them, Take heed, and beware of covetousness: for a man's life consisteth not in the abundance of the things which he possesseth"
Matthew 6:33
"But seek ye first the kingdom of God, and his righteousness; and all these things shall be added unto you"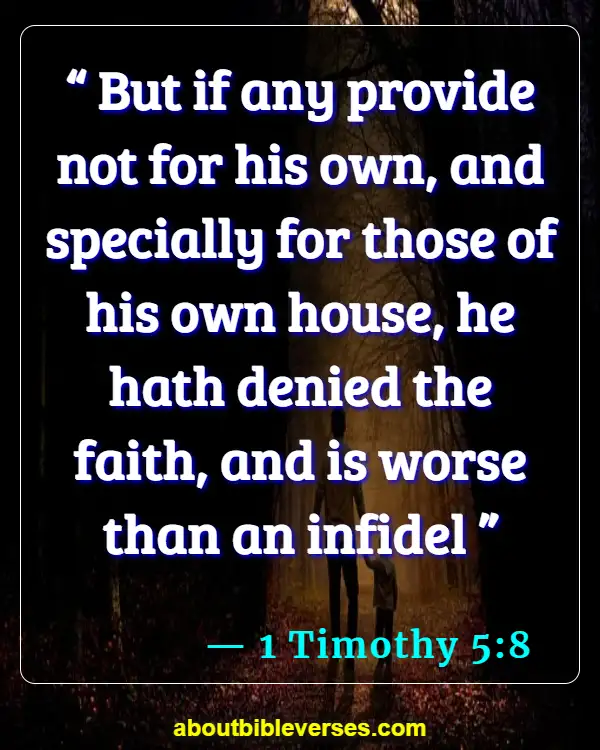 1 Timothy 5:8
"But if any provide not for his own, and specially for those of his own house, he hath denied the faith, and is worse than an infidel"
Philippians 4:19
"But my God shall supply all your need according to his riches in glory by Christ Jesus"
2 Corinthians 9:8
"And God is able to make all grace abound toward you; that ye, always having all sufficiency in all things, may abound to every good work"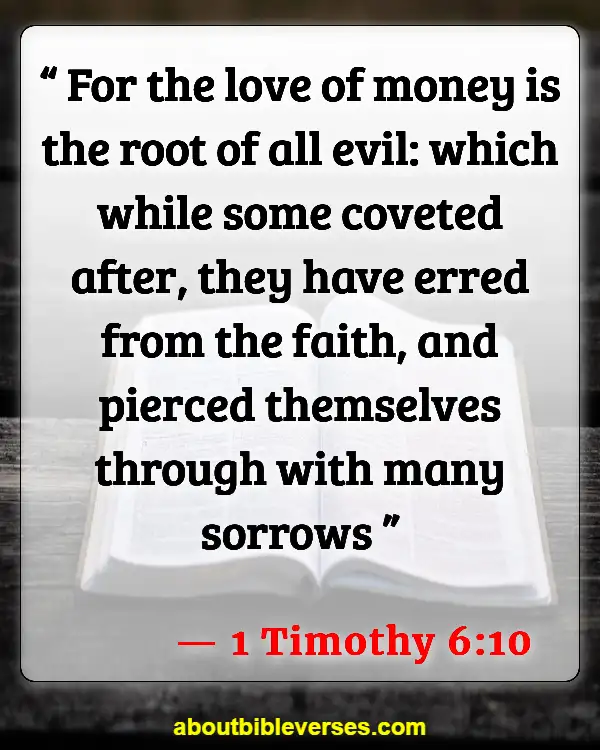 1 Timothy 6:10
"For the love of money is the root of all evil: which while some coveted after, they have erred from the faith, and pierced themselves through with many sorrows"
Proverbs 21:20
"There is treasure to be desired and oil in the dwelling of the wise; but a foolish man spendeth it up"
Proverbs 16:3
"Commit thy works unto the Lord , and thy thoughts shall be established"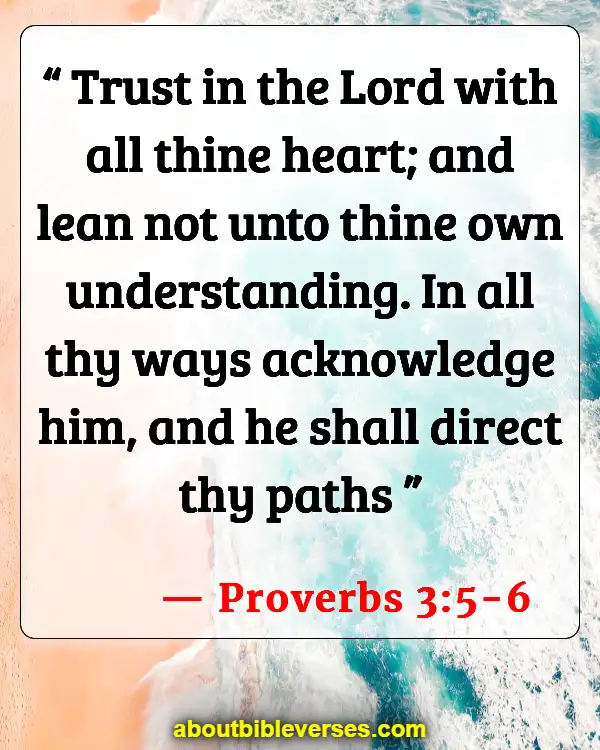 Proverbs 3:5-6
"Trust in the Lord with all thine heart; and lean not unto thine own understanding. In all thy ways acknowledge him, and he shall direct thy paths"
Luke 12:34
"For where your treasure is, there will your heart be also"
Hebrews 13:5
"Let your conversation be without covetousness; and be content with such things as ye have: for he hath said, I will never leave thee, nor forsake thee"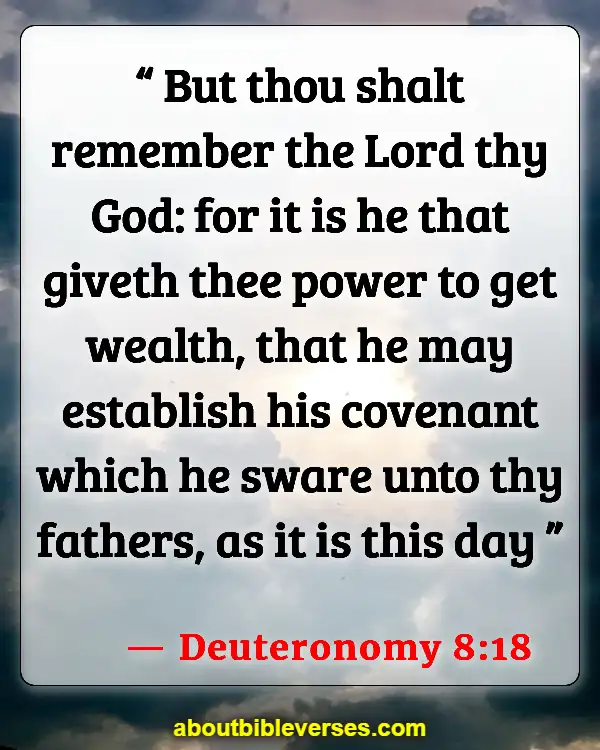 Deuteronomy 8:18
"But thou shalt remember the Lord thy God: for it is he that giveth thee power to get wealth, that he may establish his covenant which he sware unto thy fathers, as it is this day"
Ecclesiastes 5:10
"He that loveth silver shall not be satisfied with silver; nor he that loveth abundance with increase: this is also vanity"
Matthew 25:21
"His lord said unto him, Well done, thou good and faithful servant: thou hast been faithful over a few things, I will make thee ruler over many things: enter thou into the joy of thy lord"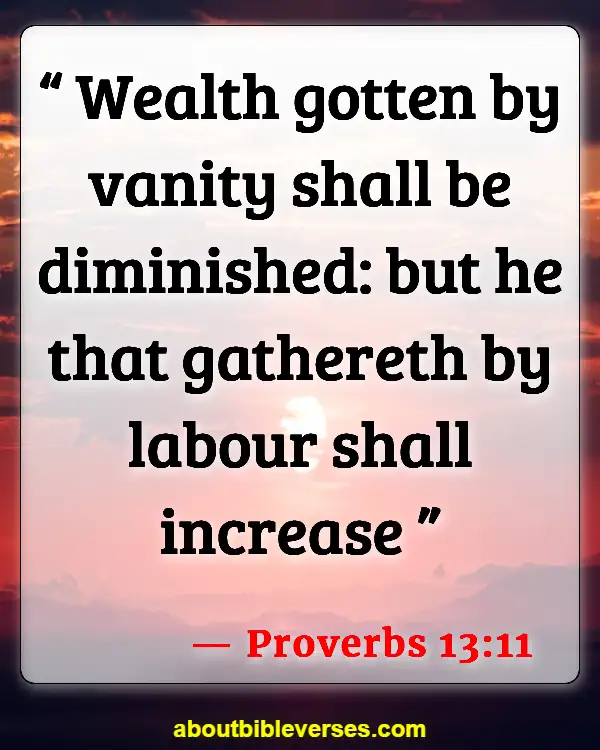 Proverbs 13:11
"Wealth gotten by vanity shall be diminished: but he that gathereth by labour shall increase"
Matthew 6:19-21
"Lay not up for yourselves treasures upon earth, where moth and rust doth corrupt, and where thieves break through and steal: But lay up for yourselves treasures in heaven, where neither moth nor rust doth corrupt, and where thieves do not break through nor steal: For where your treasure is, there will your heart be also"
Psalm 37:3
"Trust in the Lord , and do good; so shalt thou dwell in the land, and verily thou shalt be fed"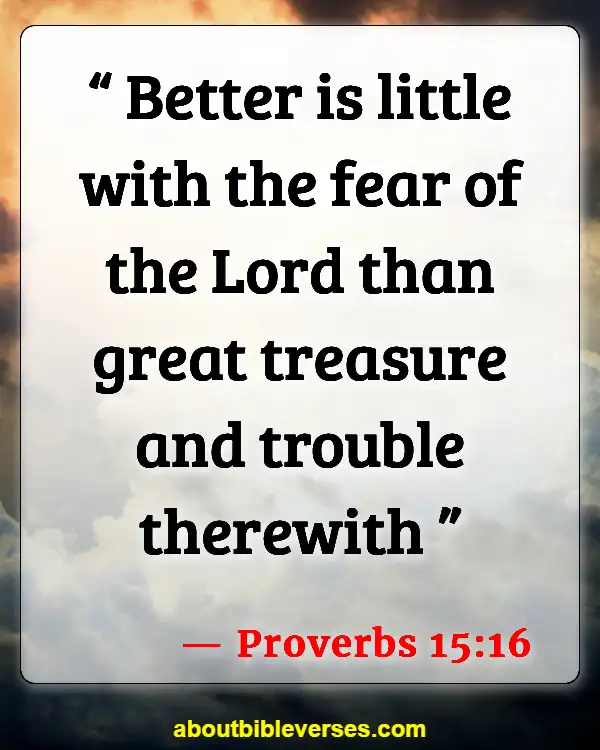 Proverbs 15:16
"Better is little with the fear of the Lord than great treasure and trouble therewith"
1 Timothy 6:6-7
"But godliness with contentment is great gain. For we brought nothing into this world, and it is certain we can carry nothing out"
Luke 14:28
"For which of you, intending to build a tower, sitteth not down first, and counteth the cost, whether he have sufficient to finish it?"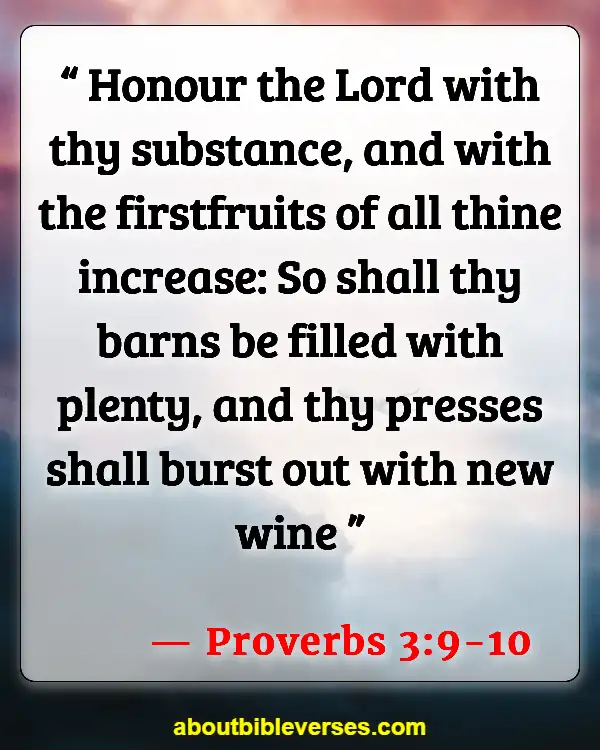 Proverbs 3:9-10
"Honour the Lord with thy substance, and with the firstfruits of all thine increase: So shall thy barns be filled with plenty, and thy presses shall burst out with new wine"