Dear brothers and sisters, Seeking a life partner is not only a matter of the heart but also a spiritual journey where one ought to seek divine guidance. Just as Adam was alone in the Garden of Eden until God provided him with a companion, Eve, so too might one feel the longing for a companion in life.
The act of prayer, dear friend, is a profound conversation with the Almighty. By placing trust in God, you allow His will to manifest in your life. When you pray for a life partner, it is not about asking God for someone who fits a specific list of qualities, but rather requesting divine guidance to recognize the one who is meant to walk alongside you on this earthly journey.
Remember, dear brother and sister, the story of Isaac and Rebekah. God, in His infinite wisdom, led Rebekah to Isaac, proving that when we trust in Him, He will provide. It is essential to understand that while God answers prayers, the answers may not always come in the ways we expect. Sometimes, the wait might seem long, but patience, coupled with faith, is vital.
Moreover, as you pray, work on fostering your relationship with God. As you draw closer to Him, you'll be better positioned to discern His plans for your life and recognize the blessings He has in store for you, including a life partner.
Dear friends, now let's see the Bible scriptures below that talk about Praying For A Life Partner.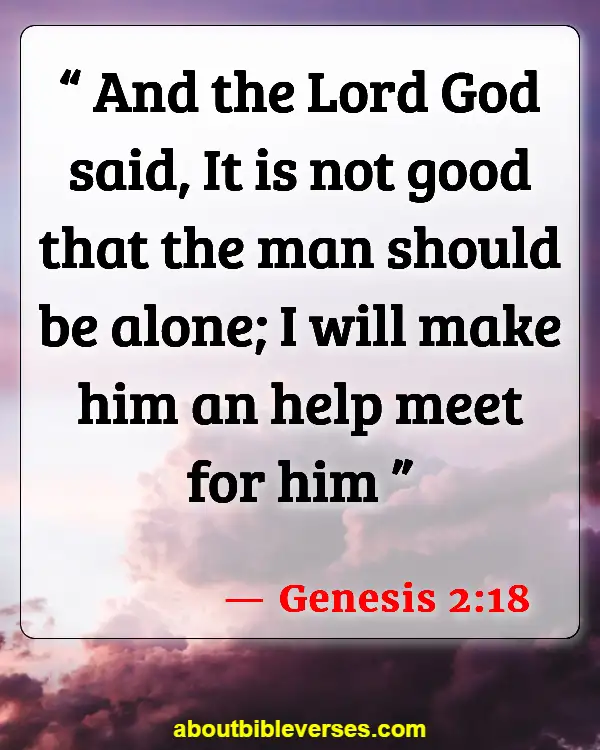 Genesis 2:18
"And the Lord God said, It is not good that the man should be alone; I will make him an help meet for him"
Proverbs 19:14
"House and riches are the inheritance of fathers: and a prudent wife is from the Lord"
1 Corinthians 7:9
"But if they cannot contain, let them marry: for it is better to marry than to burn"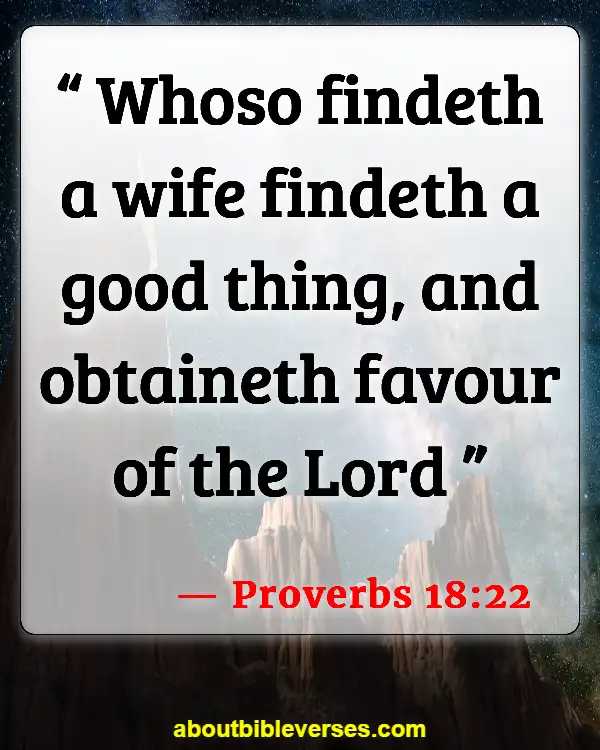 Proverbs 18:22
"Whoso findeth a wife findeth a good thing, and obtaineth favour of the Lord"
Ephesians 5:25
"Husbands, love your wives, even as Christ also loved the church, and gave himself for it"
Hebrews 13:4
"Marriage is honourable in all, and the bed undefiled: but whoremongers and adulterers God will judge"
2 Corinthians 6:14
"Be ye not unequally yoked together with unbelievers: for what fellowship hath righteousness with unrighteousness? and what communion hath light with darkness?"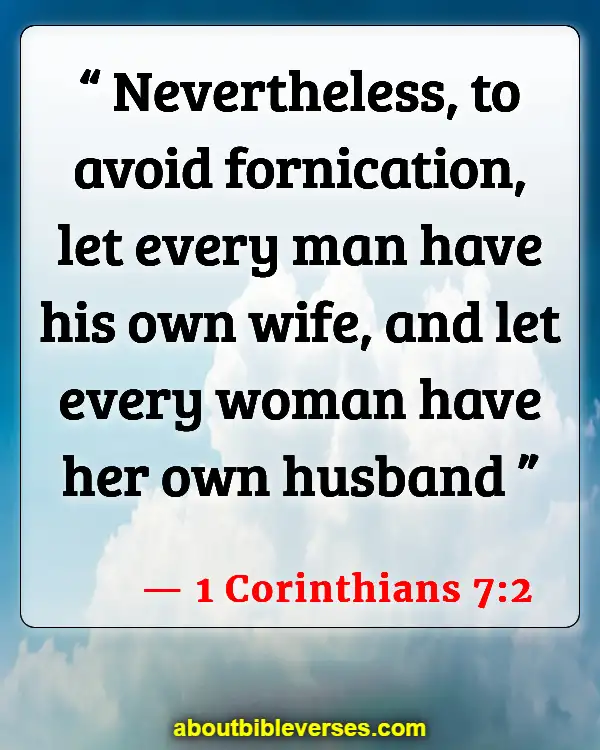 1 Corinthians 7:2
"Nevertheless, to avoid fornication, let every man have his own wife, and let every woman have her own husband"
1 Peter 3:7
"Likewise, ye husbands, dwell with them according to knowledge, giving honour unto the wife, as unto the weaker vessel, and as being heirs together of the grace of life; that your prayers be not hindered"
1 Corinthians 7:39
"The wife is bound by the law as long as her husband liveth; but if her husband be dead, she is at liberty to be married to whom she will; only in the Lord"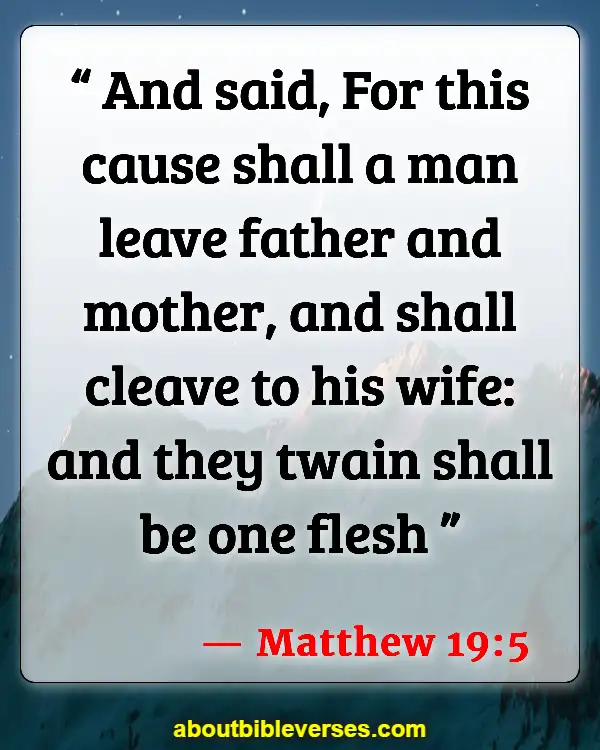 Matthew 19:5
"And said, For this cause shall a man leave father and mother, and shall cleave to his wife: and they twain shall be one flesh?"
Ecclesiastes 4:9-12
"Two are better than one; because they have a good reward for their labour. For if they fall, the one will lift up his fellow: but woe to him that is alone when he falleth; for he hath not another to help him up. Again, if two lie together, then they have heat: but how can one be warm alone? And if one prevail against him, two shall withstand him; and a threefold cord is not quickly broken"
1 Corinthians 13:4-7
"Charity suffereth long, and is kind; charity envieth not; charity vaunteth not itself, is not puffed up, Doth not behave itself unseemly, seeketh not her own, is not easily provoked, thinketh no evil; Rejoiceth not in iniquity, but rejoiceth in the truth; Beareth all things, believeth all things, hopeth all things, endureth all things"
Genesis 29:20
"And Jacob served seven years for Rachel; and they seemed unto him but a few days, for the love he had to her"
Ephesians 5:33
"Nevertheless let every one of you in particular so love his wife even as himself; and the wife see that she reverence her husband"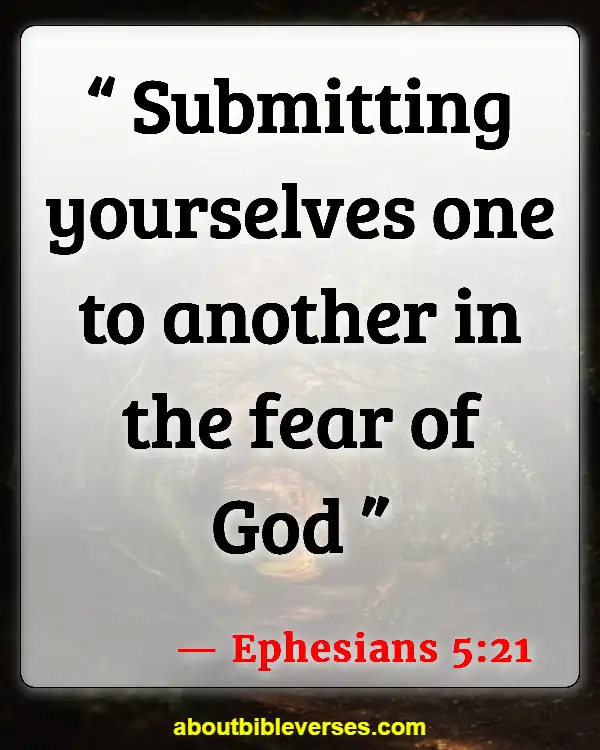 Ephesians 5:21
"Submitting yourselves one to another in the fear of God"
Proverbs 12:4
"A virtuous woman is a crown to her husband: but she that maketh ashamed is as rottenness in his bones"
Proverbs 31:10
"Who can find a virtuous woman? for her price is far above rubies"
1 Corinthians 7:15
"But if the unbelieving depart, let him depart. A brother or a sister is not under bondage in such cases: but God hath called us to peace"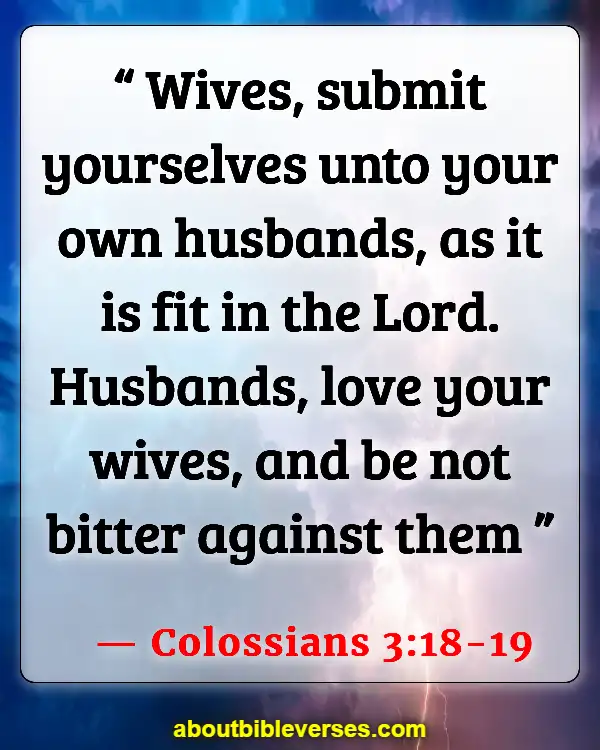 Colossians 3:18-19
"Wives, submit yourselves unto your own husbands, as it is fit in the Lord. Husbands, love your wives, and be not bitter against them"
Genesis 2:24
"Therefore shall a man leave his father and his mother, and shall cleave unto his wife: and they shall be one flesh"
Mark 10:6-9
"But from the beginning of the creation God made them male and female. For this cause shall a man leave his father and mother, and cleave to his wife; And they twain shall be one flesh: so then they are no more twain, but one flesh. What therefore God hath joined together, let not man put asunder"
Ruth 1:16-17
"And Ruth said, Intreat me not to leave thee, or to return from following after thee: for whither thou goest, I will go; and where thou lodgest, I will lodge: thy people shall be my people, and thy God my God: Where thou diest, will I die, and there will I be buried: the Lord do so to me, and more also, if ought but death part thee and me"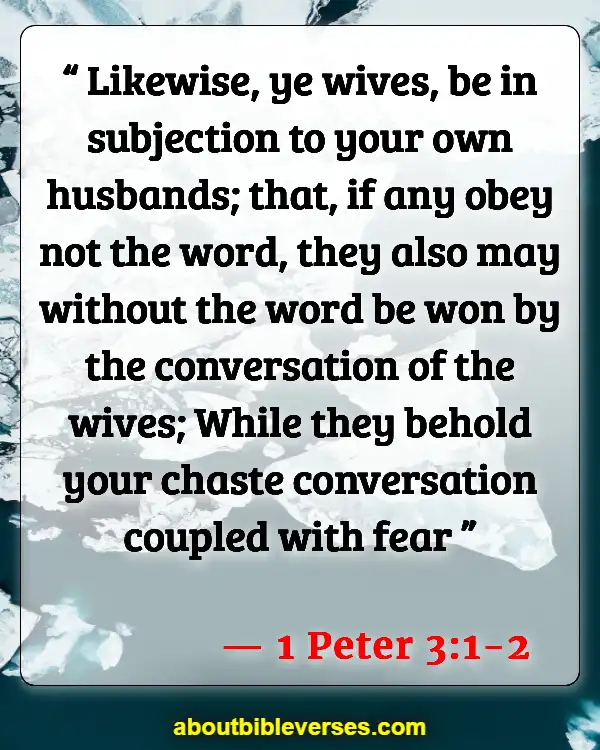 1 Peter 3:1-2
"Likewise, ye wives, be in subjection to your own husbands; that, if any obey not the word, they also may without the word be won by the conversation of the wives; While they behold your chaste conversation coupled with fear"
Conclusion:
In our search for a life partner, turning to prayer is a powerful testament to our faith and trust in God's plan. Just as many biblical figures sought God's guidance in their lives, so should we. As we pray, we must remember to be patient and allow God's timing to prevail. By seeking His wisdom and understanding, we open our hearts to the possibility of a divinely appointed union. Our journey in finding a life partner is not just about finding someone to be with, but rather about aligning our desires with God's perfect plan for our lives.