Hello dear friends, welcome to our site in the name of Jesus Christ. Today we will look at the Bible Scriptures For Mother In Law In KJV. If you like today's post then definitely comment and share.
In the Bible, the role of mother-in-law is portrayed with wisdom and respect. Consider the inspiring relationship between Ruth and her mother-in-law Naomi. They share a bond of mutual respect, understanding and love, which demonstrates the important role a mother-in-law can play. Through their relationship, we learn valuable lessons of loyalty, kindness and selflessness.
Furthermore, the Bible encourages us to treat all family members with love and respect, and that certainly includes the mother-in-law. It reminds us to respect our mother-in-law, listen to her wisdom, appreciate her experience and seek her advice. This respect and admiration for mother-in-law is echoed in the biblical command to "Honor your father and mother."
The Bible also provides practical wisdom. It teaches us to handle potential disagreements with grace, understanding, and patience. This wisdom extends to relationships with our mothers-in-law. A harmonious relationship can be maintained by showing respect, practicing patience, offering forgiveness, and extending love.
Although there are no specific verses in the Bible that specifically speak about mother-in-law, there are many verses about love, respect, kindness, patience, and forgiveness that can be applied to our relationship with our mother-in-law.
These verses include several lessons that can help us maintain a loving and respectful relationship with our mother-in-law. Here are some related verses: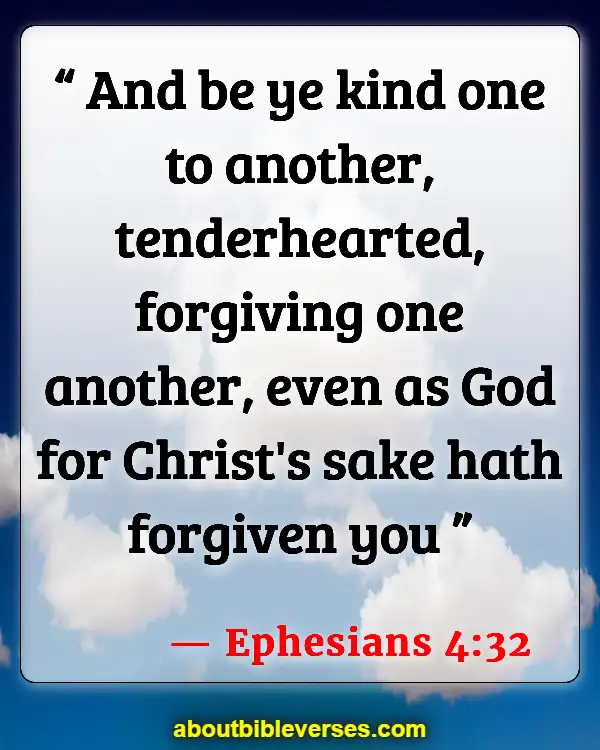 Ephesians 4:32
"And be ye kind one to another, tenderhearted, forgiving one another, even as God for Christ's sake hath forgiven you"
1 Corinthians 16:14
"Let all your things be done with charity"
Ephesians 4:2
"With all lowliness and meekness, with longsuffering, forbearing one another in love"
Romans 12:10
"Be kindly affectioned one to another with brotherly love; in honour preferring one another"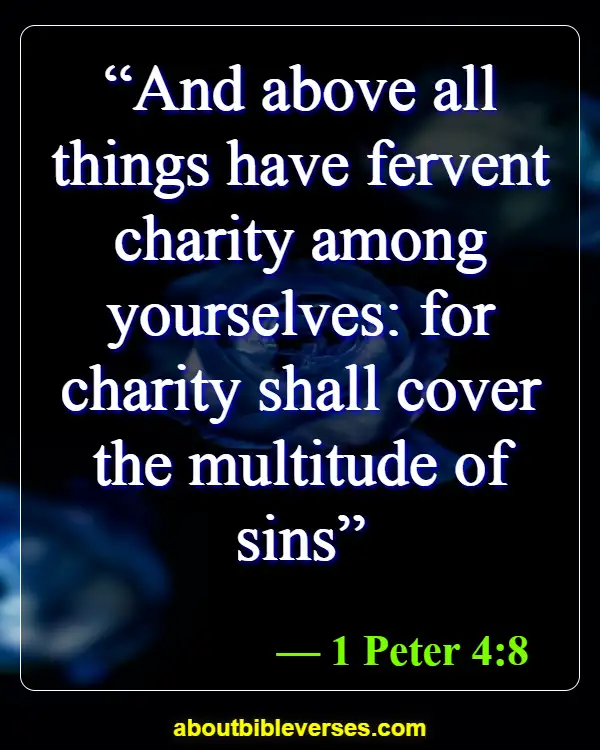 1 Peter 4:8
"And above all things have fervent charity among yourselves: for charity shall cover the multitude of sins"
John 13:34
"A new commandment I give unto you, That ye love one another; as I have loved you, that ye also love one another"
Romans 13:8
"Owe no man any thing, but to love one another: for he that loveth another hath fulfilled the law"
Proverbs 31:26
"She openeth her mouth with wisdom; and in her tongue is the law of kindness"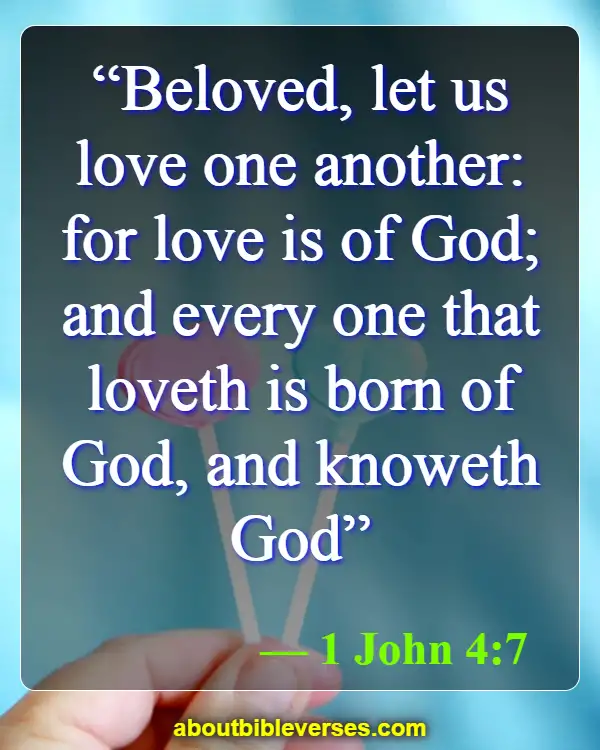 1 John 4:7
"Beloved, let us love one another: for love is of God; and every one that loveth is born of God, and knoweth God"
Galatians 6:2
"Bear ye one another's burdens, and so fulfil the law of Christ"
Colossians 3:13
"Forbearing one another, and forgiving one another, if any man have a quarrel against any: even as Christ forgave you, so also do ye"
Proverbs 15:1
"A soft answer turneth away wrath: but grievous words stir up anger"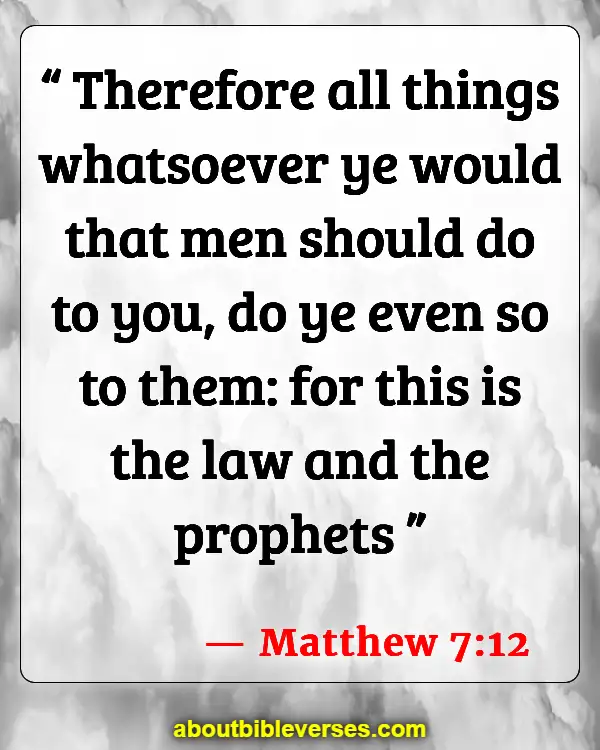 Matthew 7:12
"Therefore all things whatsoever ye would that men should do to you, do ye even so to them: for this is the law and the prophets"
1 Thessalonians 5:11
"Wherefore comfort yourselves together, and edify one another, even as also ye do"
Romans 12:18
"If it be possible, as much as lieth in you, live peaceably with all men"
Galatians 5:22-23
"But the fruit of the Spirit is love, joy, peace, longsuffering, gentleness, goodness, faith, Meekness, temperance: against such there is no law"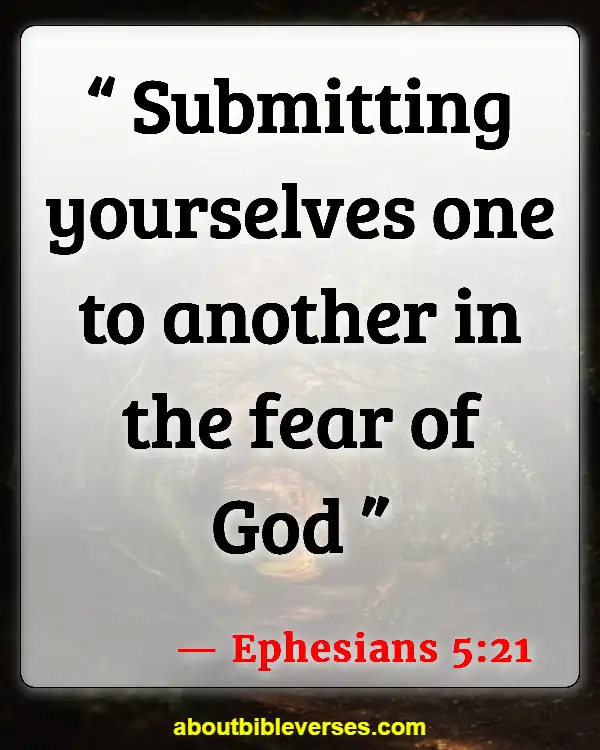 Ephesians 5:21
"Submitting yourselves one to another in the fear of God"
1 Peter 3:8
"Finally, be ye all of one mind, having compassion one of another, love as brethren, be pitiful, be courteous"
Matthew 5:9
"Blessed are the peacemakers: for they shall be called the children of God"
Proverbs 15:18
"A wrathful man stirreth up strife: but he that is slow to anger appeaseth strife"
James 1:19
"Wherefore, my beloved brethren, let every man be swift to hear, slow to speak, slow to wrath"
Romans 15:1
"We then that are strong ought to bear the infirmities of the weak, and not to please ourselves"
Hebrews 10:24
"And let us consider one another to provoke unto love and to good works"
Colossians 3:12
"Put on therefore, as the elect of God, holy and beloved, bowels of mercies, kindness, humbleness of mind, meekness, longsuffering"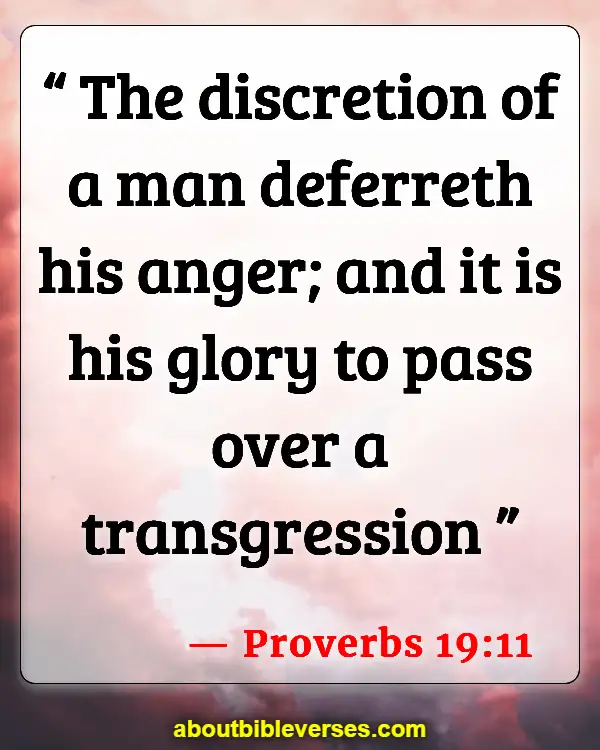 Proverbs 19:11
"The discretion of a man deferreth his anger; and it is his glory to pass over a transgression"
Romans 12:16
"Be of the same mind one toward another. Mind not high things, but condescend to men of low estate. Be not wise in your own conceits"
Philippians 2:3
"Let nothing be done through strife or vainglory; but in lowliness of mind let each esteem other better than themselves"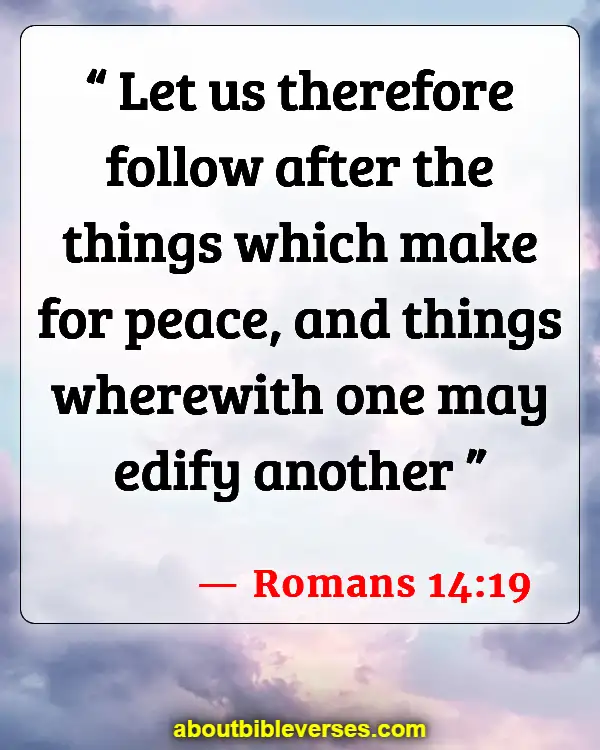 Romans 14:19
"Let us therefore follow after the things which make for peace, and things wherewith one may edify another"
1 Peter 5:5
"Likewise, ye younger, submit yourselves unto the elder. Yea, all of you be subject one to another, and be clothed with humility: for God resisteth the proud, and giveth grace to the humble"
James 3:17
"But the wisdom that is from above is first pure, then peaceable, gentle, and easy to be intreated, full of mercy and good fruits, without partiality, and without hypocrisy"
1 Corinthians 13:7
"Beareth all things, believeth all things, hopeth all things, endureth all things"
Galatians 5:13
"For, brethren, ye have been called unto liberty; only use not liberty for an occasion to the flesh, but by love serve one another"
Ephesians 4:29
"Let no corrupt communication proceed out of your mouth, but that which is good to the use of edifying, that it may minister grace unto the hearers"
Philippians 2:4
"Look not every man on his own things, but every man also on the things of others"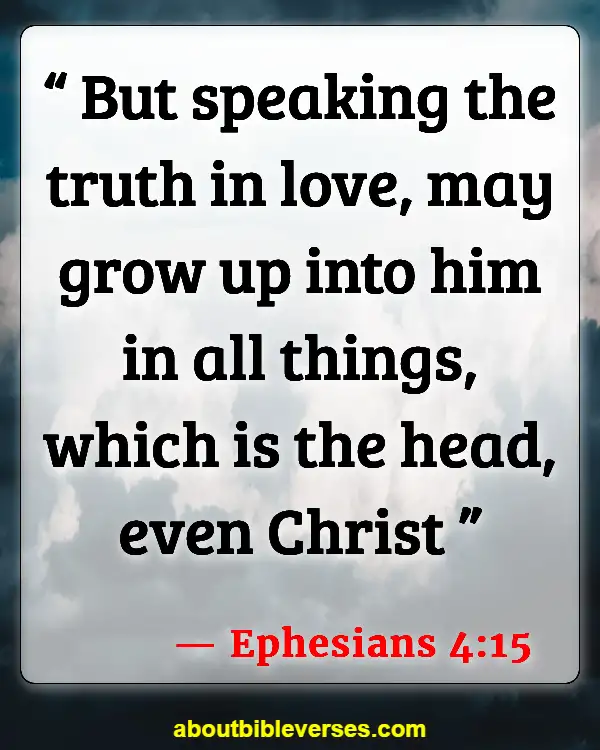 Ephesians 4:15
"But speaking the truth in love, may grow up into him in all things, which is the head, even Christ"
1 Thessalonians 5:15
"See that none render evil for evil unto any man; but ever follow that which is good, both among yourselves, and to all men"
Luke 6:31
"And as ye would that men should do to you, do ye also to them likewise"
Proverbs 10:12
"Hatred stirreth up strifes: but love covereth all sins"
James 5:16
"Confess your faults one to another, and pray one for another, that ye may be healed. The effectual fervent prayer of a righteous man availeth much"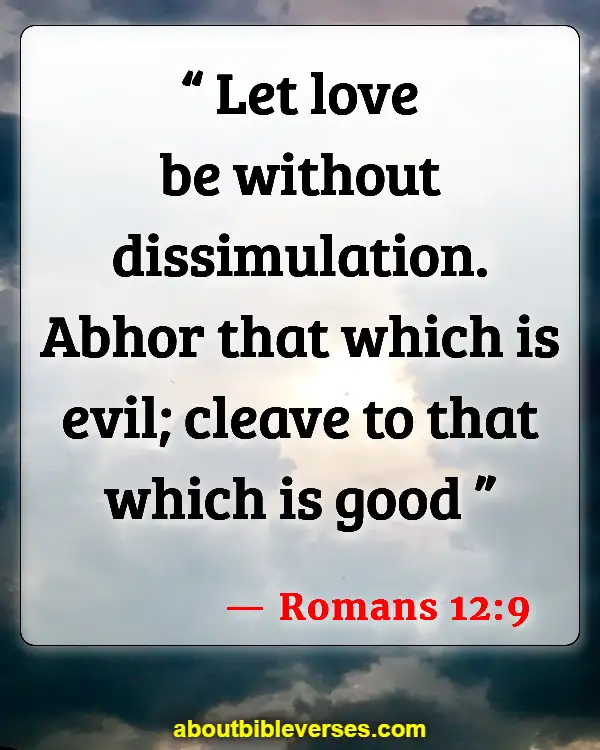 Romans 12:9
"Let love be without dissimulation. Abhor that which is evil; cleave to that which is good"