Hello dear friends, welcome to our site in the name of Jesus Christ. Today we will look at the Bible Scriptures About Faith Through Trials, Hardships And Problems In KJV. If you like today's post then definitely comment and share.
In the journey of life, we all face trials, hardships, and problems that challenge our faith. The Bible provides us with divine spiritual knowledge and practical wisdom to guide us through these difficult times. Let us explore what it says about finding faith amidst trials, hardships, and problems.
Firstly, the Bible teaches us that faith is essential during challenging times. It encourages us to trust in God's goodness and faithfulness, knowing that He is always with us. Just like a loving parent, God cares for us and wants to help us overcome our trials. We can find comfort in the promise that God will never leave us nor forsake us.
Additionally, the Bible reminds us that our faith is refined through trials. Just as fire purifies gold, our faith is strengthened when we endure hardships. In these moments, we can grow closer to God and learn valuable lessons that shape our character. Remember, God can use even the most difficult situations for our ultimate good.
Practically, the Bible advises us to pray during times of trouble. Prayer is a powerful tool that connects us with God and invites His intervention in our lives. By sharing our burdens with Him, we find solace and strength. Moreover, the Bible encourages us to seek support from our fellow believers. Together, we can bear one another's burdens and provide encouragement and comfort.
To illustrate the importance of faith in trials, the Bible shares stories of individuals who triumphed through their unwavering trust in God. From Joseph, who overcame betrayal and imprisonment, to Daniel, who remained faithful in the face of persecution, these examples teach us the power of faith to overcome even the most daunting challenges.
Dear friends now let's see the Bible scriptures below that talk about Faith Through Trials, Hardships And Problems.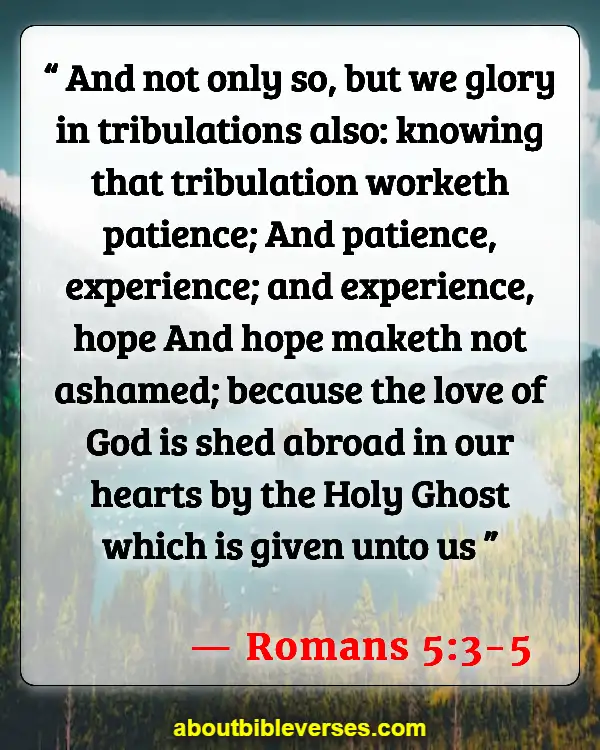 Romans 5:3-5
"And not only so, but we glory in tribulations also: knowing that tribulation worketh patience; And patience, experience; and experience, hope: And hope maketh not ashamed; because the love of God is shed abroad in our hearts by the Holy Ghost which is given unto us"
James 1:2-4
"My brethren, count it all joy when ye fall into divers temptations; Knowing this, that the trying of your faith worketh patience. But let patience have her perfect work, that ye may be perfect and entire, wanting nothing"
1 Peter 1:6-7
"Wherein ye greatly rejoice, though now for a season, if need be, ye are in heaviness through manifold temptations: That the trial of your faith, being much more precious than of gold that perisheth, though it be tried with fire, might be found unto praise and honour and glory at the appearing of Jesus Christ"
1 Peter 4:12-13
"Beloved, think it not strange concerning the fiery trial which is to try you, as though some strange thing happened unto you: But rejoice, inasmuch as ye are partakers of Christ's sufferings; that, when his glory shall be revealed, ye may be glad also with exceeding joy"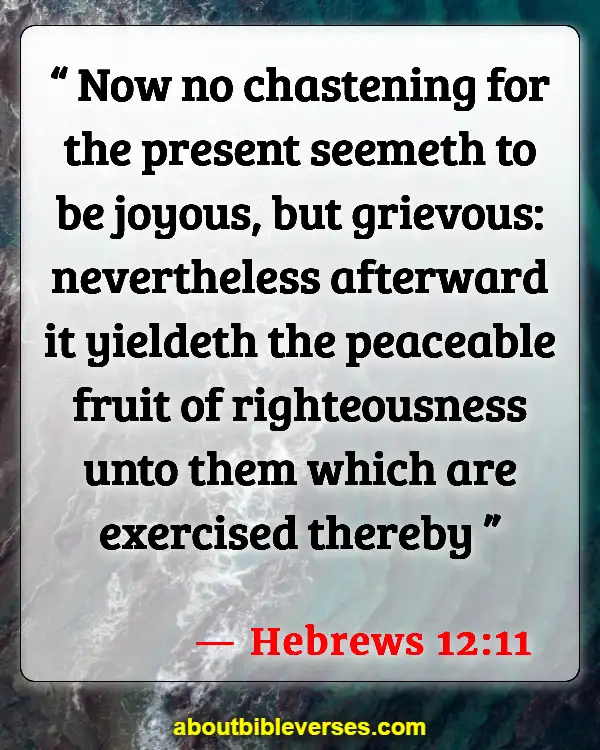 Hebrews 12:11
"Now no chastening for the present seemeth to be joyous, but grievous: nevertheless afterward it yieldeth the peaceable fruit of righteousness unto them which are exercised thereby"
2 Corinthians 4:17-18
"For our light affliction, which is but for a moment, worketh for us a far more exceeding and eternal weight of glory; While we look not at the things which are seen, but at the things which are not seen: for the things which are seen are temporal; but the things which are not seen are eternal"
Romans 8:18
"For I reckon that the sufferings of this present time are not worthy to be compared with the glory which shall be revealed in us"
Matthew 5:10-12
"Blessed are they which are persecuted for righteousness' sake: for theirs is the kingdom of heaven. Blessed are ye, when men shall revile you, and persecute you, and shall say all manner of evil against you falsely, for my sake. Rejoice, and be exceeding glad: for great is your reward in heaven: for so persecuted they the prophets which were before you"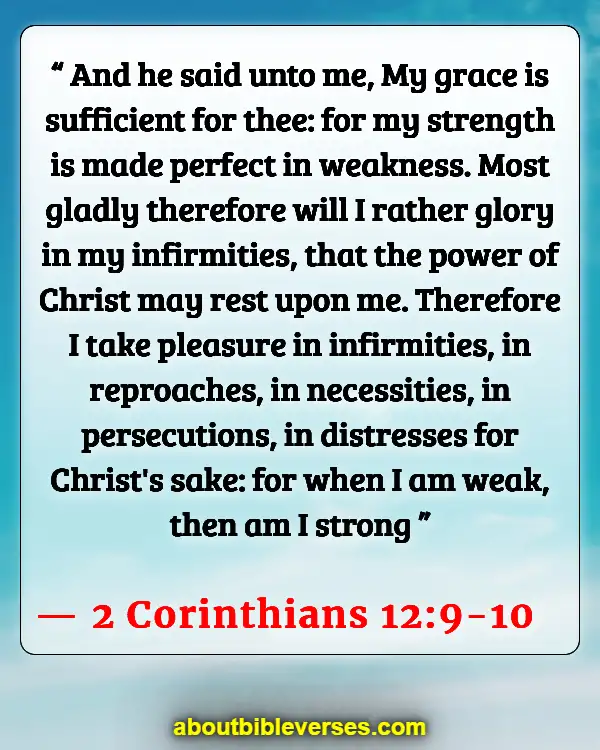 2 Corinthians 12:9-10
"And he said unto me, My grace is sufficient for thee: for my strength is made perfect in weakness. Most gladly therefore will I rather glory in my infirmities, that the power of Christ may rest upon me. Therefore I take pleasure in infirmities, in reproaches, in necessities, in persecutions, in distresses for Christ's sake: for when I am weak, then am I strong"
1 Peter 5:10
"But the God of all grace, who hath called us unto his eternal glory by Christ Jesus, after that ye have suffered a while, make you perfect, stablish, strengthen, settle you"
James 1:12
"Blessed is the man that endureth temptation: for when he is tried, he shall receive the crown of life, which the Lord hath promised to them that love him"
2 Timothy 2:3
"Thou therefore endure hardness, as a good soldier of Jesus Christ"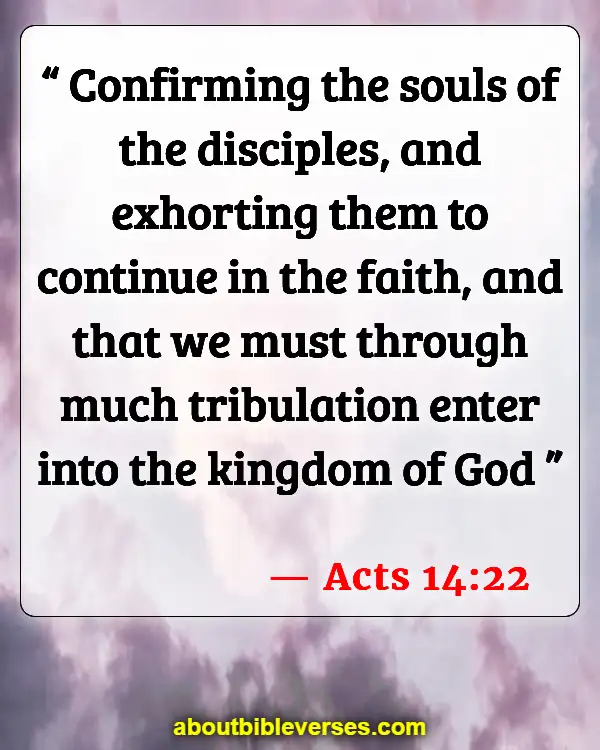 Acts 14:22
"Confirming the souls of the disciples, and exhorting them to continue in the faith, and that we must through much tribulation enter into the kingdom of God"
2 Thessalonians 1:4-5
"So that we ourselves glory in you in the churches of God for your patience and faith in all your persecutions and tribulations that ye endure: Which is a manifest token of the righteous judgment of God, that ye may be counted worthy of the kingdom of God, for which ye also suffer"
Psalm 34:19
"Many are the afflictions of the righteous: but the Lord delivereth him out of them all"
Revelation 21:4
"And God shall wipe away all tears from their eyes; and there shall be no more death, neither sorrow, nor crying, neither shall there be any more pain: for the former things are passed away"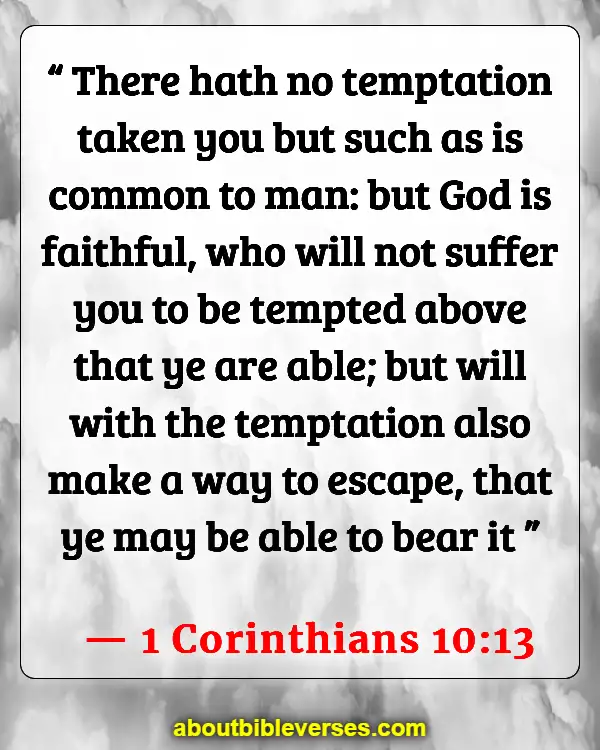 1 Corinthians 10:13
"There hath no temptation taken you but such as is common to man: but God is faithful, who will not suffer you to be tempted above that ye are able; but will with the temptation also make a way to escape, that ye may be able to bear it"
2 Corinthians 1:3-4
"Blessed be God, even the Father of our Lord Jesus Christ, the Father of mercies, and the God of all comfort; Who comforteth us in all our tribulation, that we may be able to comfort them which are in any trouble, by the comfort wherewith we ourselves are comforted of God"
Romans 12:12
"Rejoicing in hope; patient in tribulation; continuing instant in prayer"
Proverbs 3:5-6
"Trust in the Lord with all thine heart; and lean not unto thine own understanding. In all thy ways acknowledge him, and he shall direct thy paths"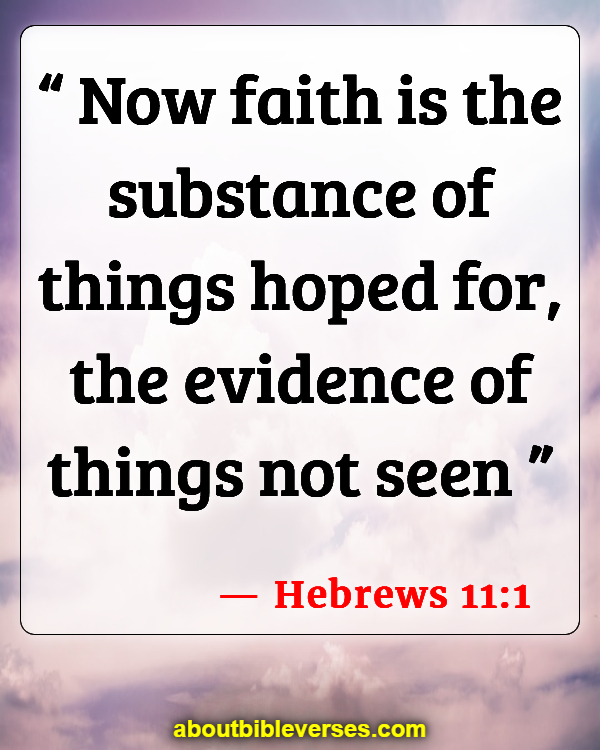 Hebrews 11:1
"Now faith is the substance of things hoped for, the evidence of things not seen"
Mark 11:22-24
"And Jesus answering saith unto them, Have faith in God. For verily I say unto you, That whosoever shall say unto this mountain, Be thou removed, and be thou cast into the sea; and shall not doubt in his heart, but shall believe that those things which he saith shall come to pass; he shall have whatsoever he saith. Therefore I say unto you, What things soever ye desire, when ye pray, believe that ye receive them, and ye shall have them"
John 7:38
"He that believeth on me, as the scripture hath said, out of his belly shall flow rivers of living water"
Matthew 21:21-22
"Jesus answered and said unto them, Verily I say unto you, If ye have faith, and doubt not, ye shall not only do this which is done to the fig tree, but also if ye shall say unto this mountain, Be thou removed, and be thou cast into the sea; it shall be done. And all things, whatsoever ye shall ask in prayer, believing, ye shall receive"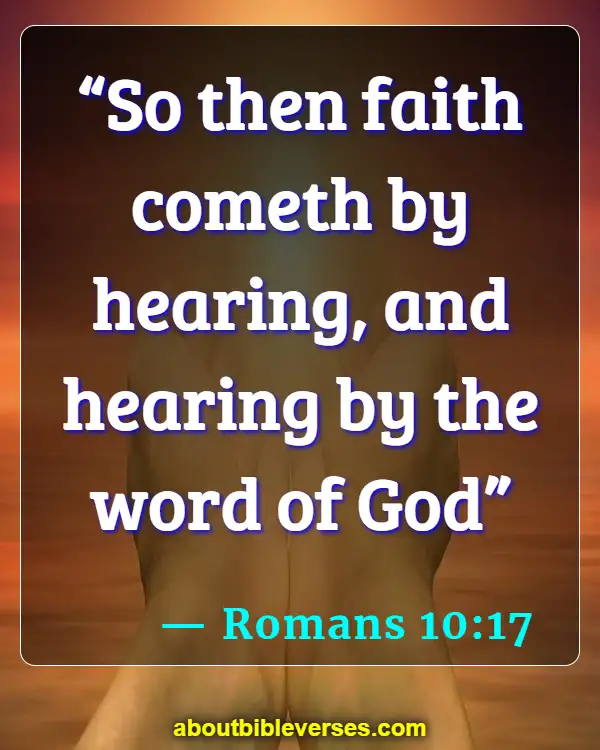 Romans 10:17
"So then faith cometh by hearing, and hearing by the word of God"
2 Corinthians 4:16-18
"For which cause we faint not; but though our outward man perish, yet the inward man is renewed day by day. For our light affliction, which is but for a moment, worketh for us a far more exceeding and eternal weight of glory; While we look not at the things which are seen, but at the things which are not seen: for the things which are seen are temporal; but the things which are not seen are eternal"
Ephesians 6:16
"Above all, taking the shield of faith, wherewith ye shall be able to quench all the fiery darts of the wicked"
Romans 14:1
"Him that is weak in the faith receive ye, but not to doubtful disputations"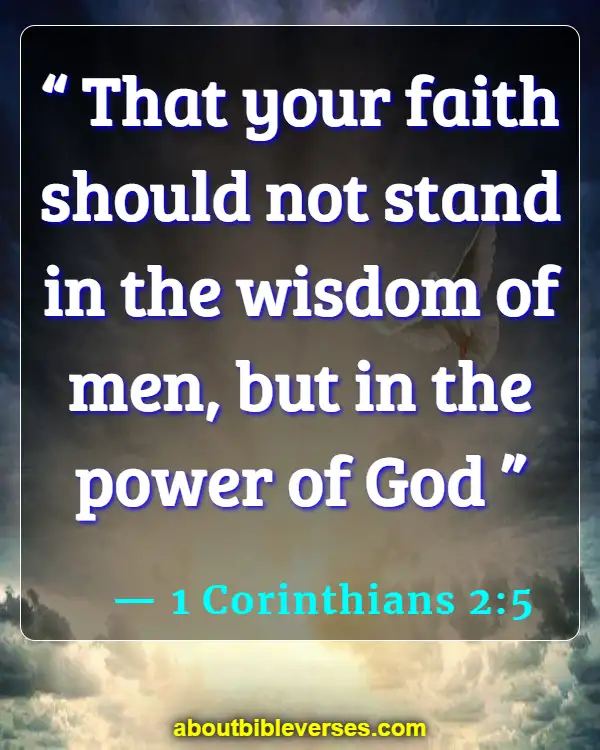 1 Corinthians 2:5
"That your faith should not stand in the wisdom of men, but in the power of God"
Galatians 2:20
"I am crucified with Christ: nevertheless I live; yet not I, but Christ liveth in me: and the life which I now live in the flesh I live by the faith of the Son of God, who loved me, and gave himself for me"
2 Timothy 4:7
"I have fought a good fight, I have finished my course, I have kept the faith"
Hebrews 11:6
"But without faith it is impossible to please him: for he that cometh to God must believe that he is, and that he is a rewarder of them that diligently seek him"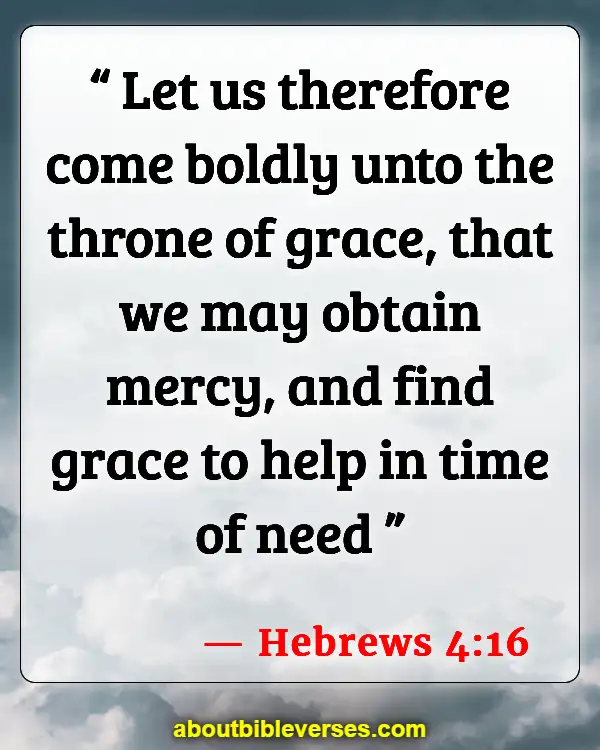 Hebrews 4:16
"Let us therefore come boldly unto the throne of grace, that we may obtain mercy, and find grace to help in time of need"
Hebrews 11:11
"Through faith also Sara herself received strength to conceive seed, and was delivered of a child when she was past age, because she judged him faithful who had promised"
Matthew 8:26
"And he saith unto them, Why are ye fearful, O ye of little faith? Then he arose, and rebuked the winds and the sea; and there was a great calm"
Mark 4:40
"And he said unto them, Why are ye so fearful? how is it that ye have no faith?"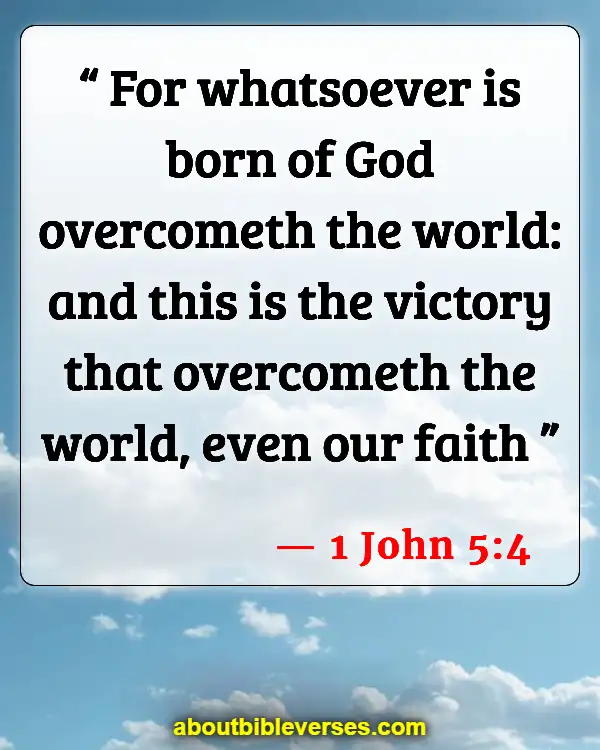 1 John 5:4
"For whatsoever is born of God overcometh the world: and this is the victory that overcometh the world, even our faith"
Ephesians 3:12
"In whom we have boldness and access with confidence by the faith of him"
2 Peter 1:5-7
"And beside this, giving all diligence, add to your faith virtue; and to virtue knowledge; And to knowledge temperance; and to temperance patience; and to patience godliness; And to godliness brotherly kindness; and to brotherly kindness charity"
Hebrews 11:33
"Who through faith subdued kingdoms, wrought righteousness, obtained promises, stopped the mouths of lions"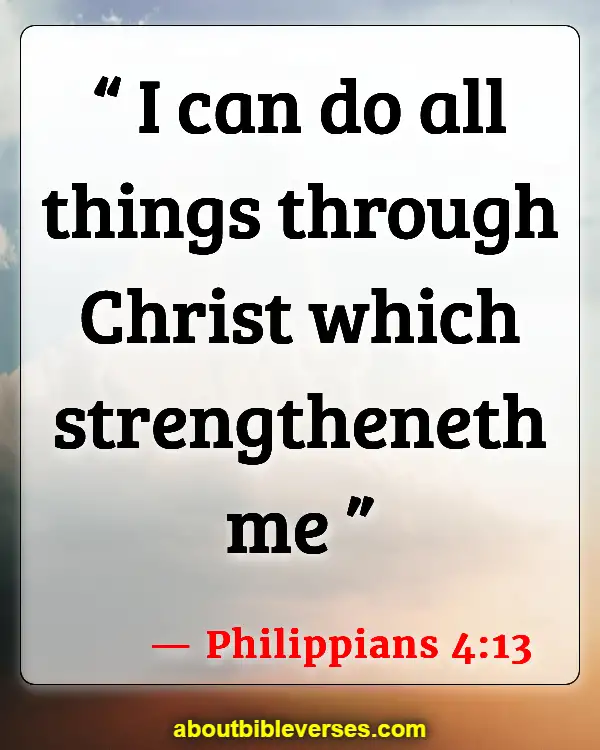 Philippians 4:13
"I can do all things through Christ which strengtheneth me"