Dear Friends, The Bible is filled with words of encouragement and strength to uplift our spirits and guide us through challenging times. In the Bible, we find abundant encouragement and strength in our daily lives. Let us explore some divine spiritual knowledge and practical wisdom.
God reminds us that we are wonderfully made, crafted in His image. He encourages us to love ourselves and others, showing kindness and compassion. Through His teachings, we learn to forgive and let go of grudges, finding strength in reconciliation and harmony.
When we face challenges or feel weak, God assures us of His presence and promises to never leave us nor forsake us. He invites us to cast our burdens upon Him, we find rest and solace in His caring arms. His strength becomes our own as we lean on Him, trusting in His divine providence.
In times of doubt or discouragement, the Bible provides practical advice. It teaches us to be patient and persevere, knowing that God's timing is perfect.
in the Bible demonstrate how God strengthens and encourages His people. The story of David and Goliath shows that even the seemingly impossible can be overcome through faith and reliance on God's power. The account of Esther reveals how courage and obedience can lead to great triumphs.
Dear friends, here I am sharing some scriptures of inspiration and strength from the Bible, which remind us of God's unfailing love and support. It is very important to uplift and empower us in our journey of faith.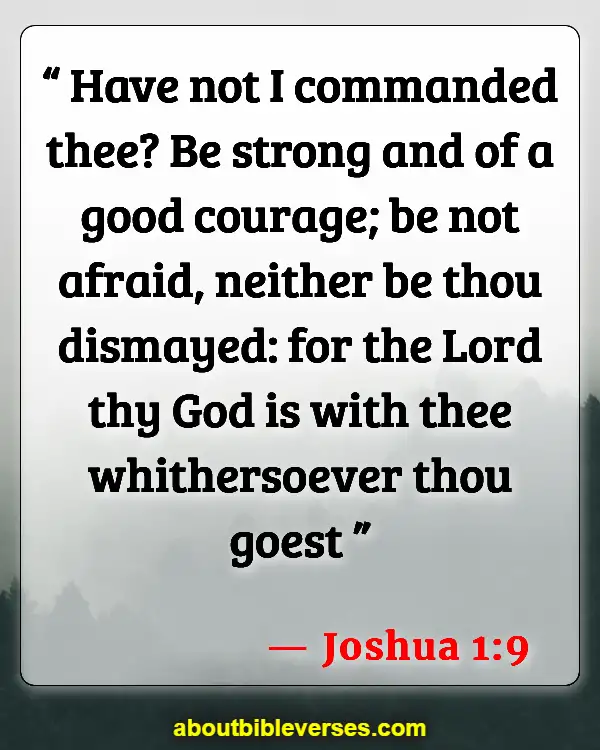 Joshua 1:9
"Have not I commanded thee? Be strong and of a good courage; be not afraid, neither be thou dismayed: for the Lord thy God is with thee whithersoever thou goest"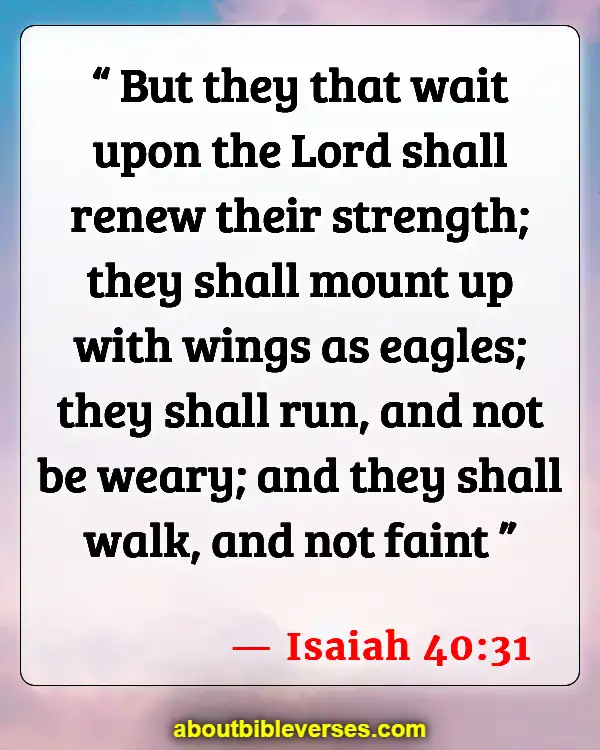 Isaiah 40:31
"But they that wait upon the Lord shall renew their strength; they shall mount up with wings as eagles; they shall run, and not be weary; and they shall walk, and not faint"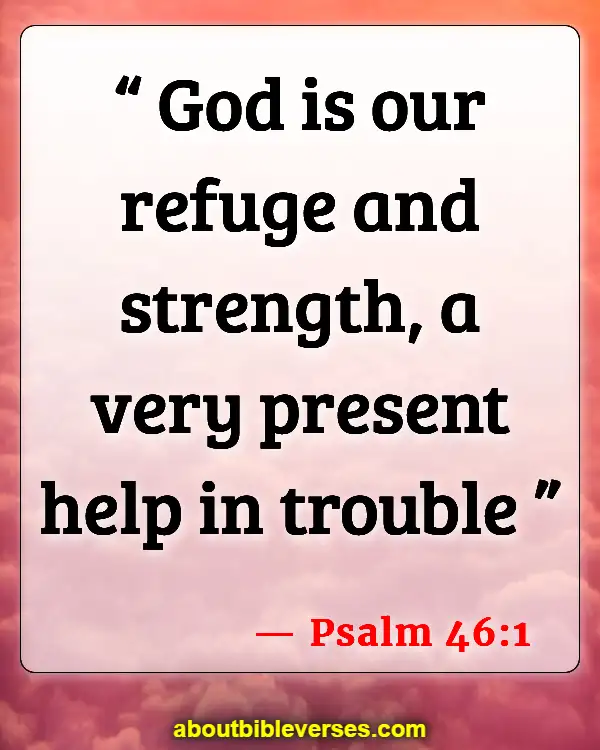 Psalm 46:1
"God is our refuge and strength, a very present help in trouble"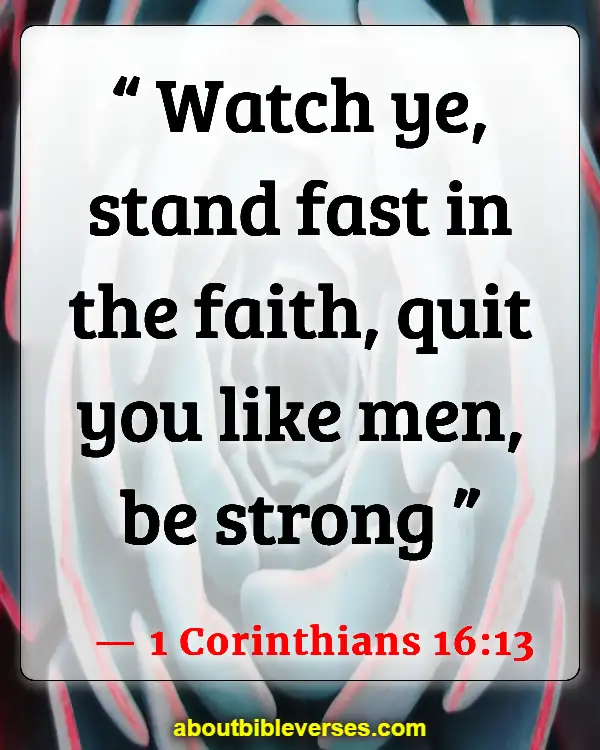 1 Corinthians 16:13
"Watch ye, stand fast in the faith, quit you like men, be strong"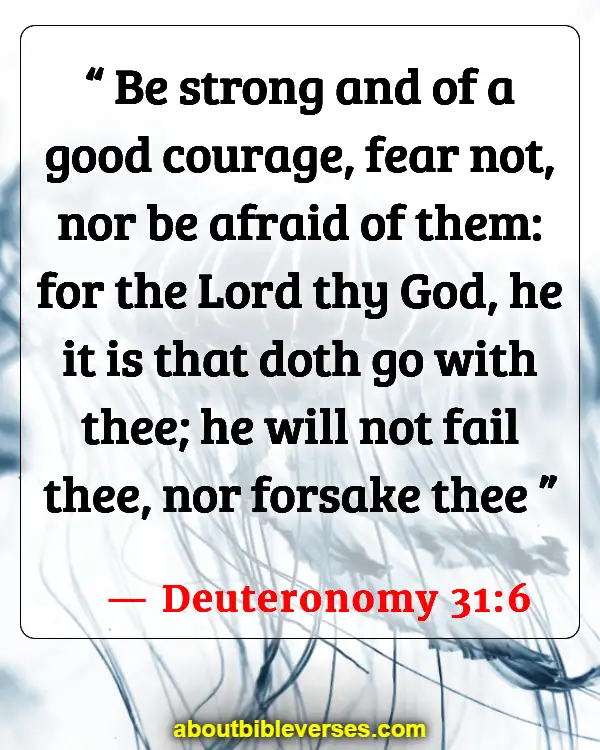 Deuteronomy 31:6
"Be strong and of a good courage, fear not, nor be afraid of them: for the Lord thy God, he it is that doth go with thee; he will not fail thee, nor forsake thee"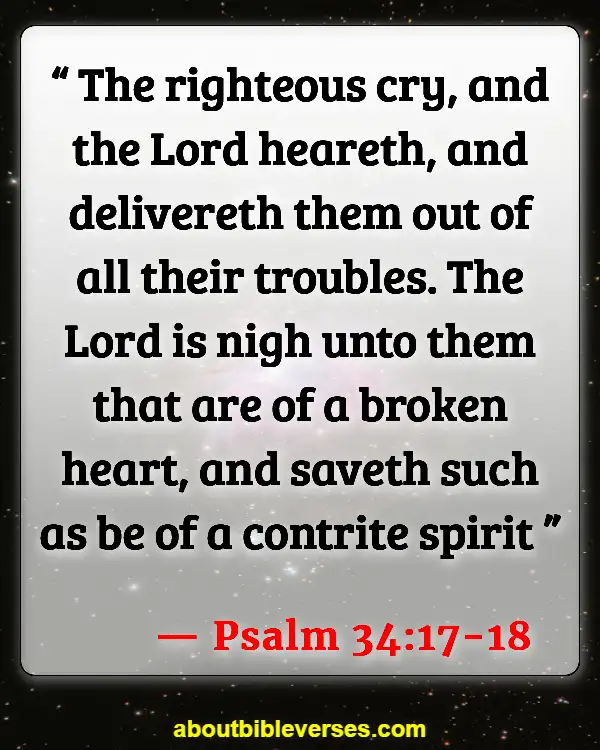 Psalm 34:17-18
"The righteous cry, and the Lord heareth, and delivereth them out of all their troubles. The Lord is nigh unto them that are of a broken heart; and saveth such as be of a contrite spirit"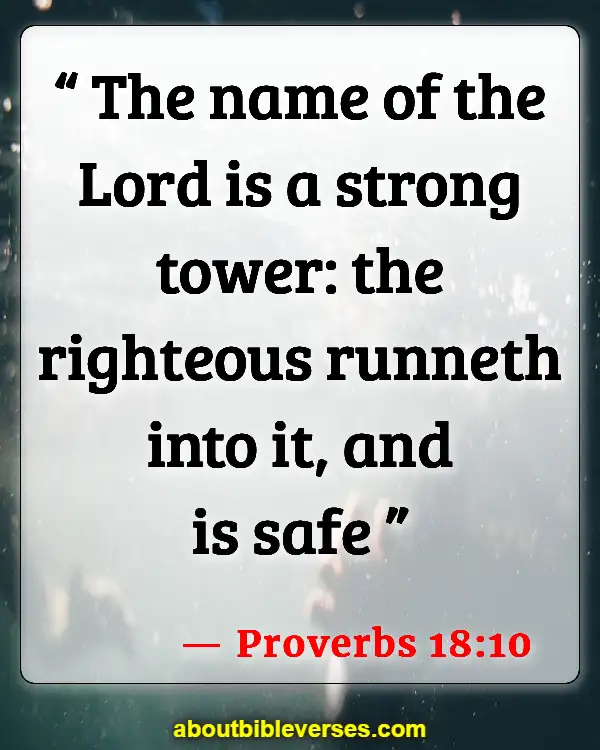 Proverbs 18:10
"The name of the Lord is a strong tower: the righteous runneth into it, and is safe"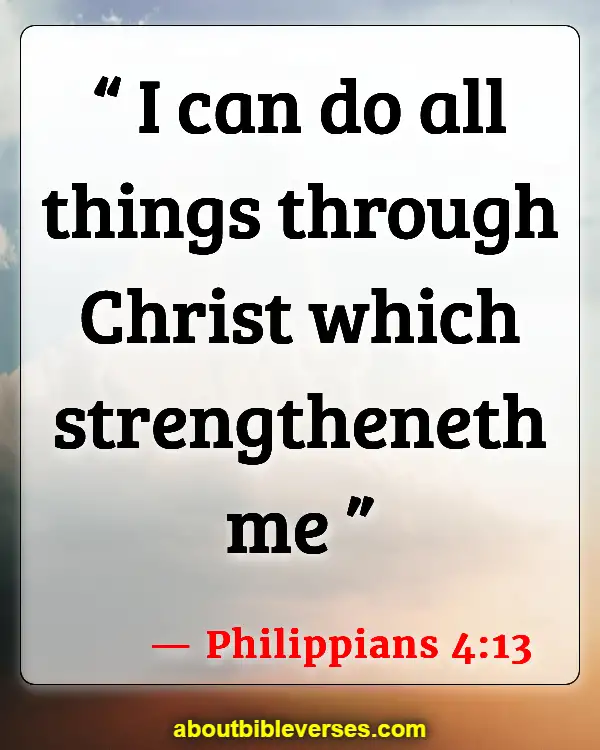 Philippians 4:13
"I can do all things through Christ which strengtheneth me"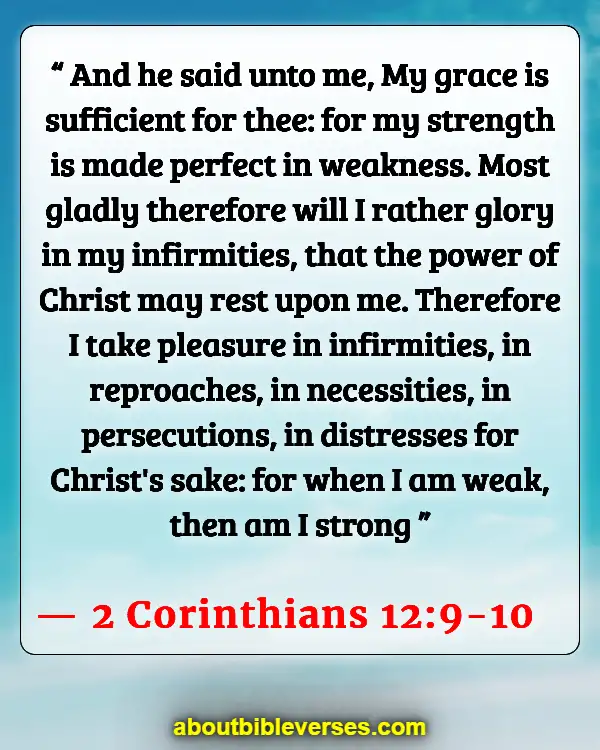 2 Corinthians 12:9-10
"And he said unto me, My grace is sufficient for thee: for my strength is made perfect in weakness. Most gladly therefore will I rather glory in my infirmities, that the power of Christ may rest upon me. Therefore I take pleasure in infirmities, in reproaches, in necessities, in persecutions, in distresses for Christ's sake: for when I am weak, then am I strong"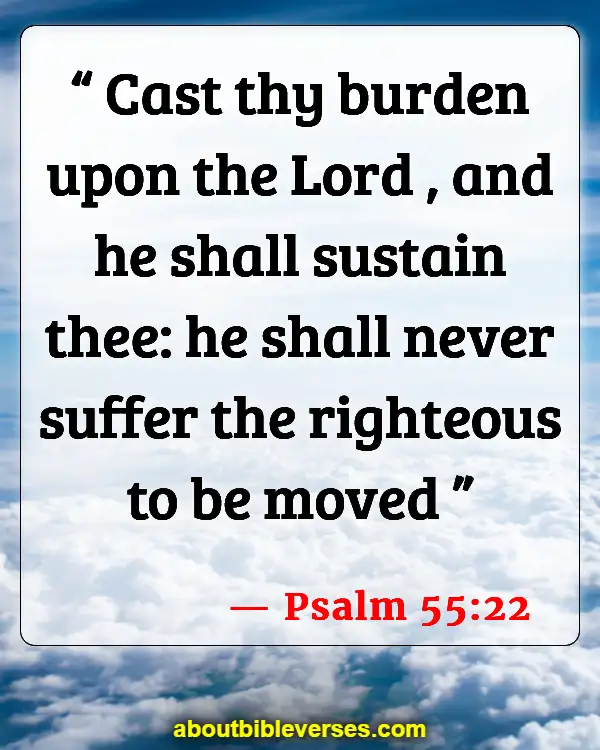 Psalm 55:22
"Cast thy burden upon the Lord , and he shall sustain thee: he shall never suffer the righteous to be moved"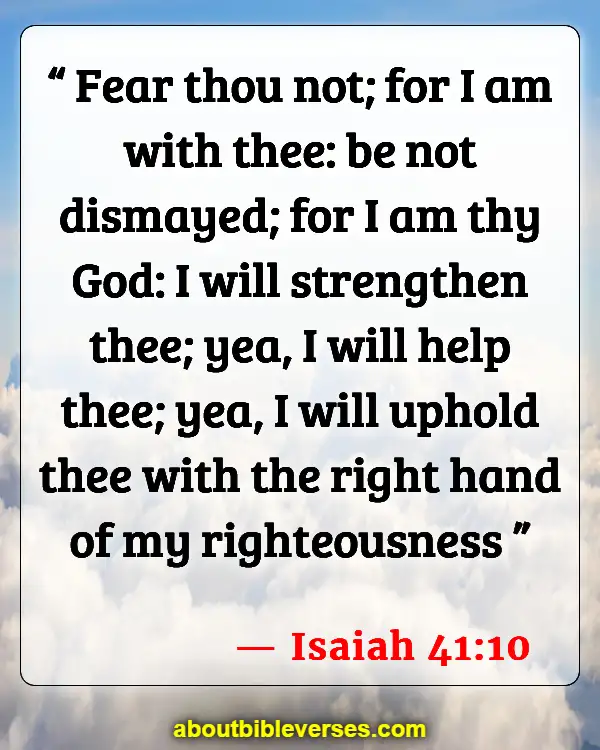 Isaiah 41:10
"Fear thou not; for I am with thee: be not dismayed; for I am thy God: I will strengthen thee; yea, I will help thee; yea, I will uphold thee with the right hand of my righteousness"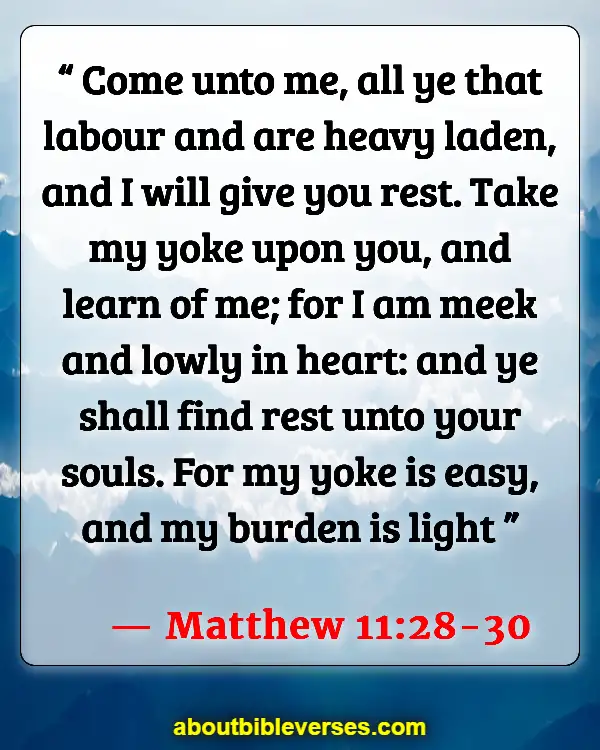 Matthew 11:28-30
"Come unto me, all ye that labour and are heavy laden, and I will give you rest. Take my yoke upon you, and learn of me; for I am meek and lowly in heart: and ye shall find rest unto your souls. For my yoke is easy, and my burden is light"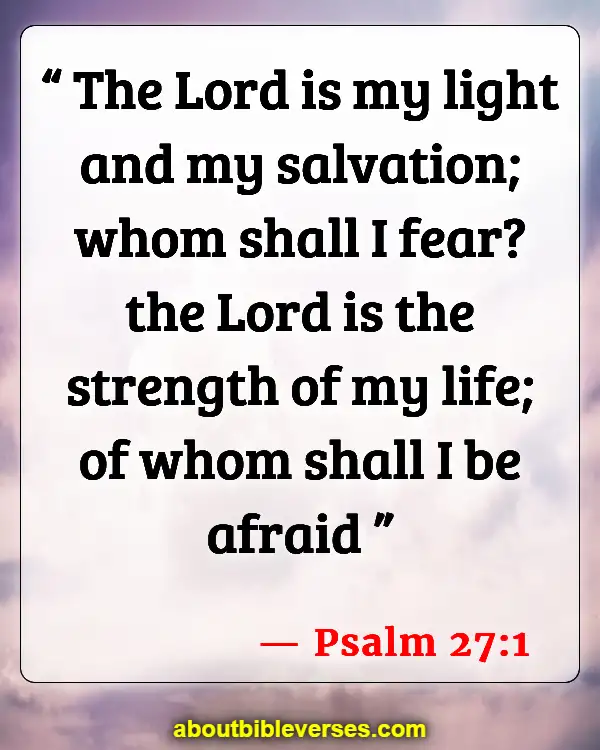 Psalm 27:1
"The Lord is my light and my salvation; whom shall I fear? the Lord is the strength of my life; of whom shall I be afraid?"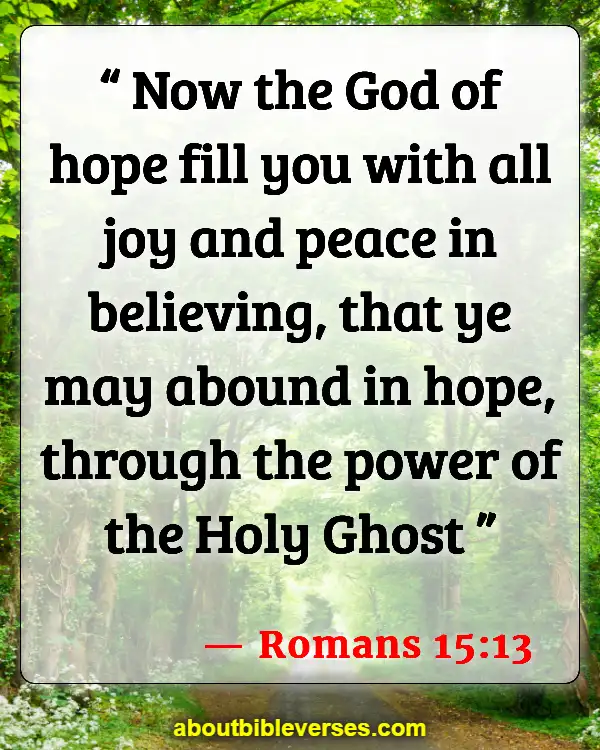 Romans 15:13
"Now the God of hope fill you with all joy and peace in believing, that ye may abound in hope, through the power of the Holy Ghost"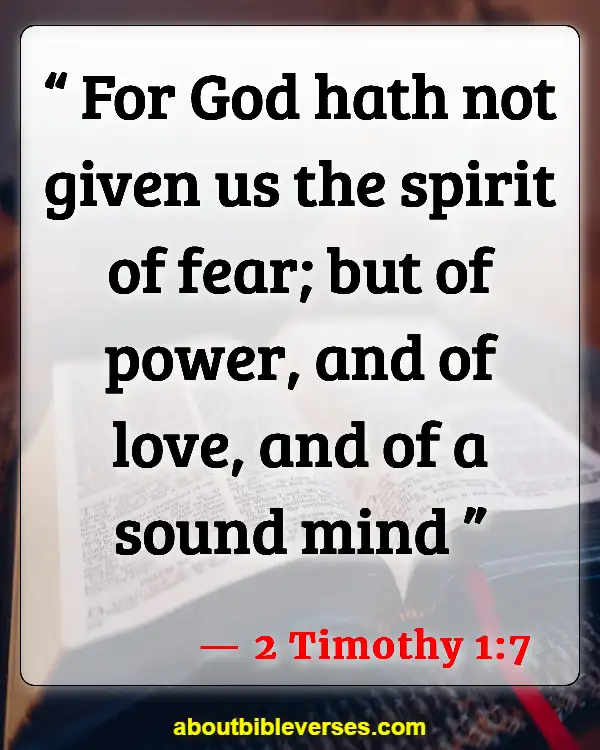 2 Timothy 1:7
"For God hath not given us the spirit of fear; but of power, and of love, and of a sound mind"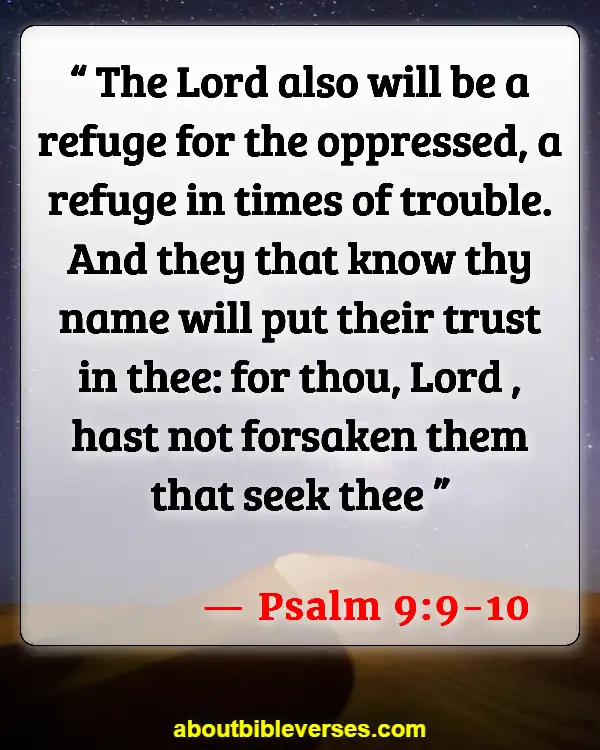 Psalm 9:9-10
"The Lord also will be a refuge for the oppressed, a refuge in times of trouble. And they that know thy name will put their trust in thee: for thou, Lord , hast not forsaken them that seek thee"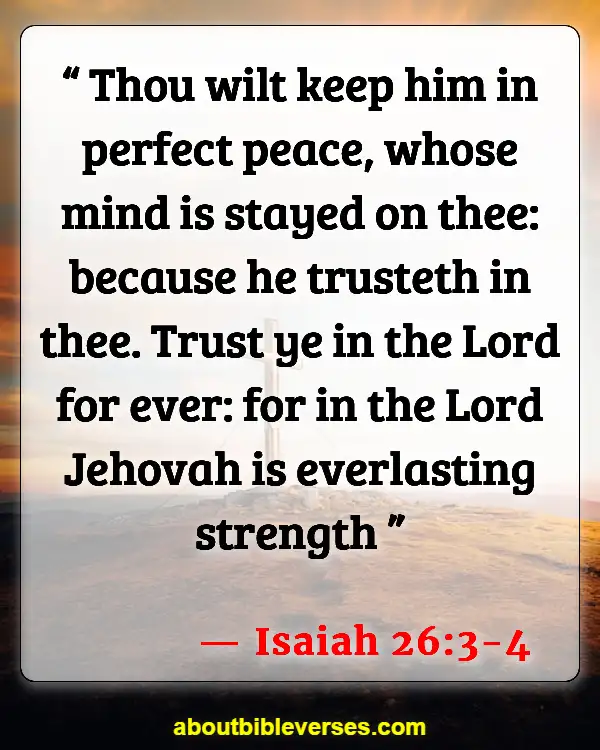 Isaiah 26:3-4
"Thou wilt keep him in perfect peace, whose mind is stayed on thee: because he trusteth in thee. Trust ye in the Lord for ever: for in the Lord Jehovah is everlasting strength"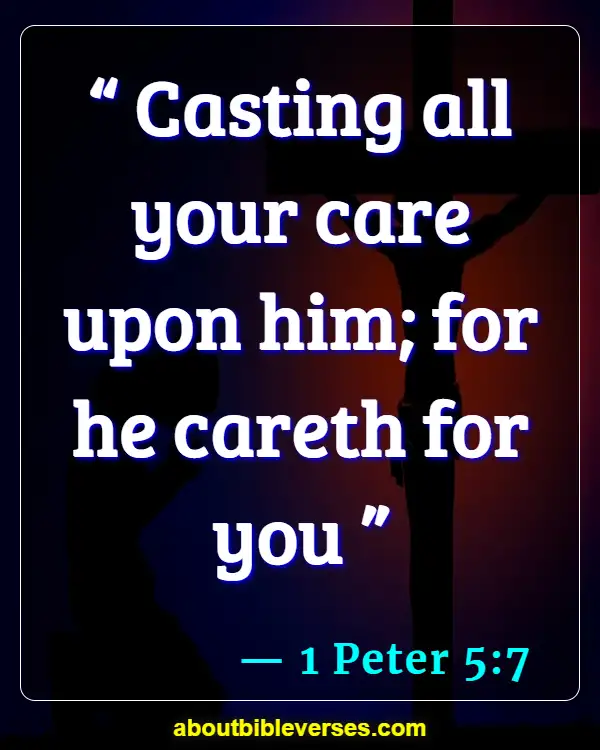 1 Peter 5:7
"Casting all your care upon him; for he careth for you"
Psalm 119:28
"My soul melteth for heaviness: strengthen thou me according unto thy word"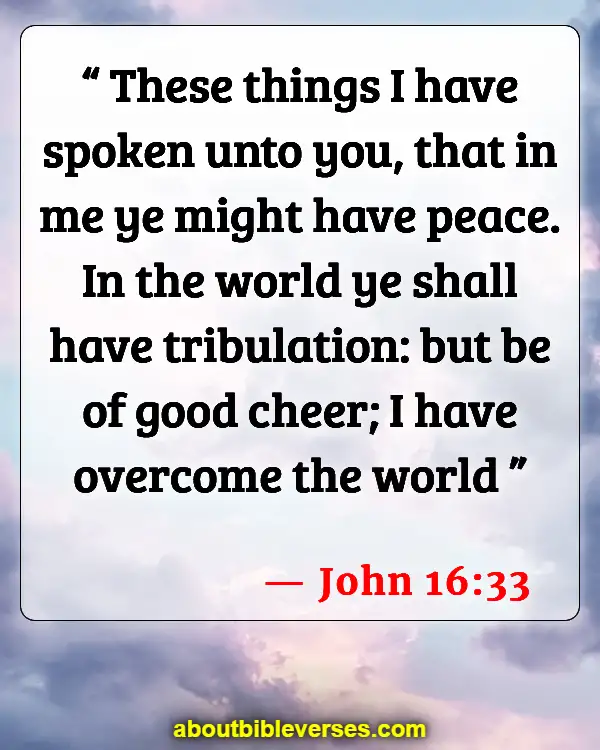 John 16:33
"These things I have spoken unto you, that in me ye might have peace. In the world ye shall have tribulation: but be of good cheer; I have overcome the world"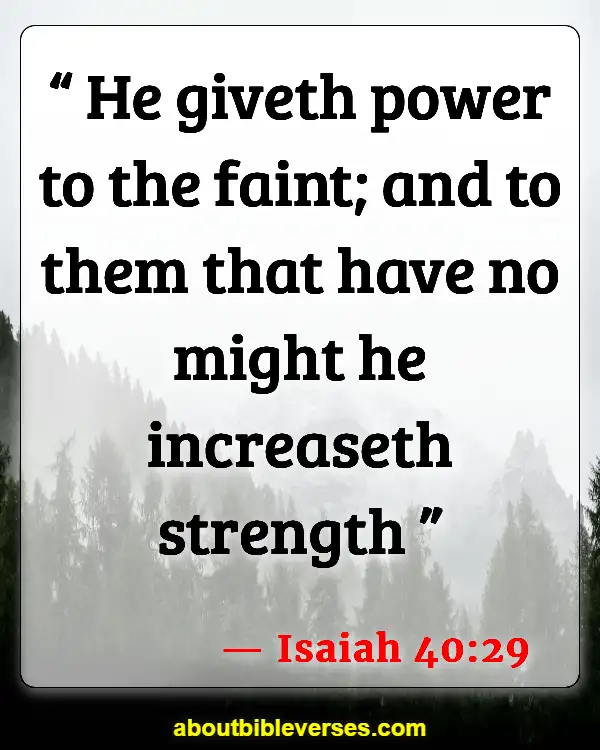 Isaiah 40:29
"He giveth power to the faint; and to them that have no might he increaseth strength"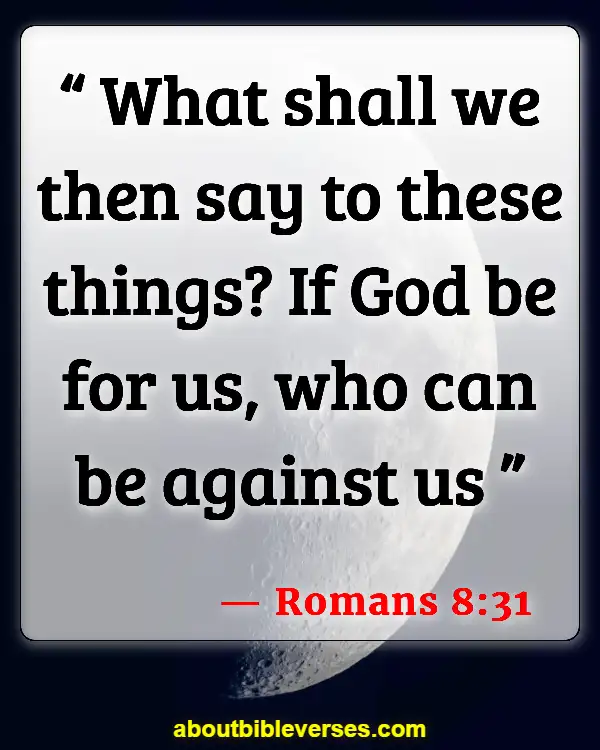 Romans 8:31
"What shall we then say to these things? If God be for us, who can be against us?"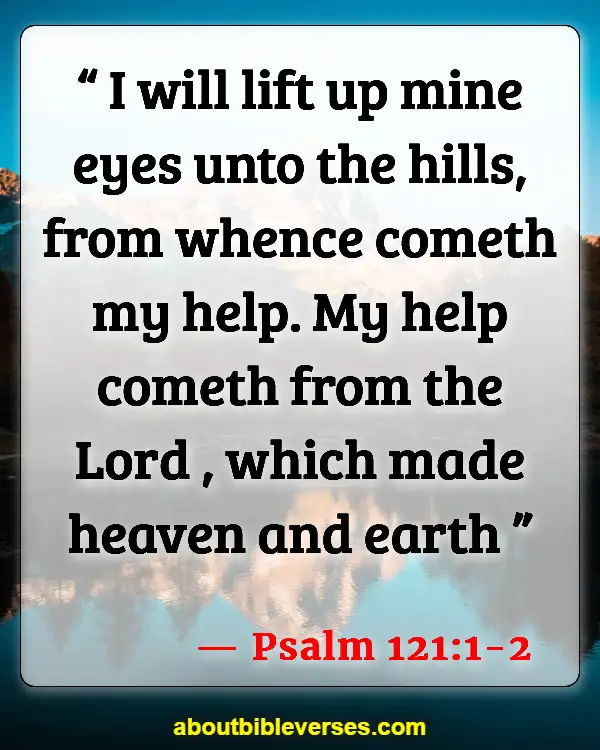 Psalm 121:1-2
"I will lift up mine eyes unto the hills, from whence cometh my help. My help cometh from the Lord , which made heaven and earth"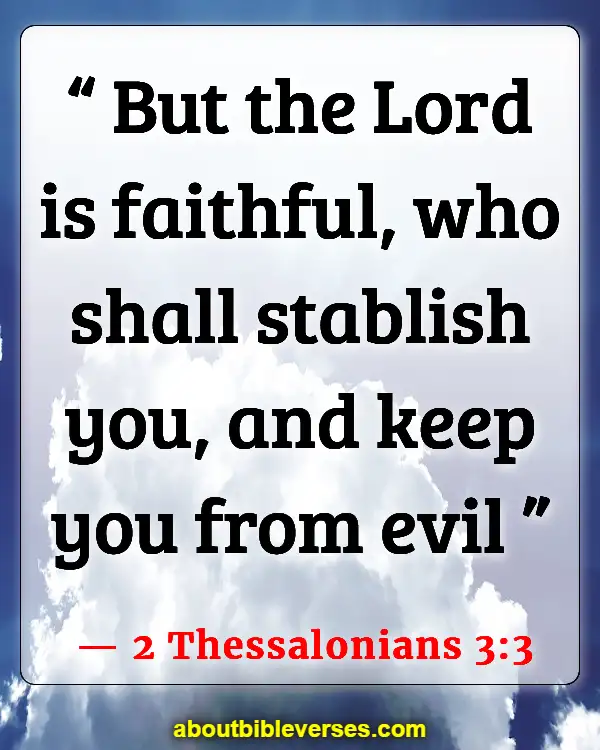 2 Thessalonians 3:3
"But the Lord is faithful, who shall stablish you, and keep you from evil"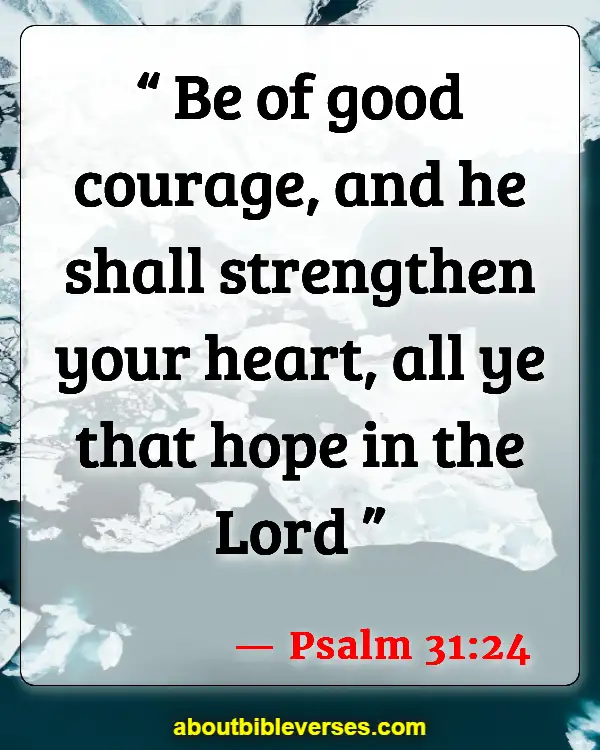 Psalm 31:24
"Be of good courage, and he shall strengthen your heart, all ye that hope in the Lord"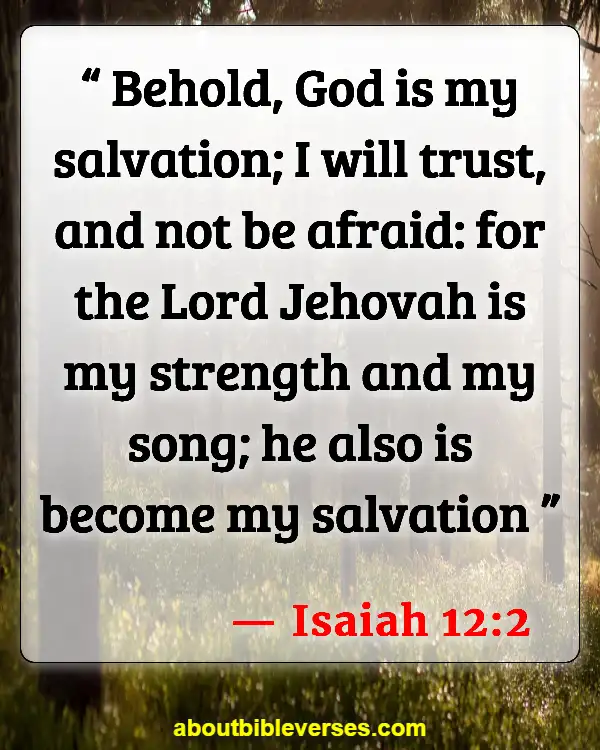 Isaiah 12:2
"Behold, God is my salvation; I will trust, and not be afraid: for the Lord Jehovah is my strength and my song; he also is become my salvation"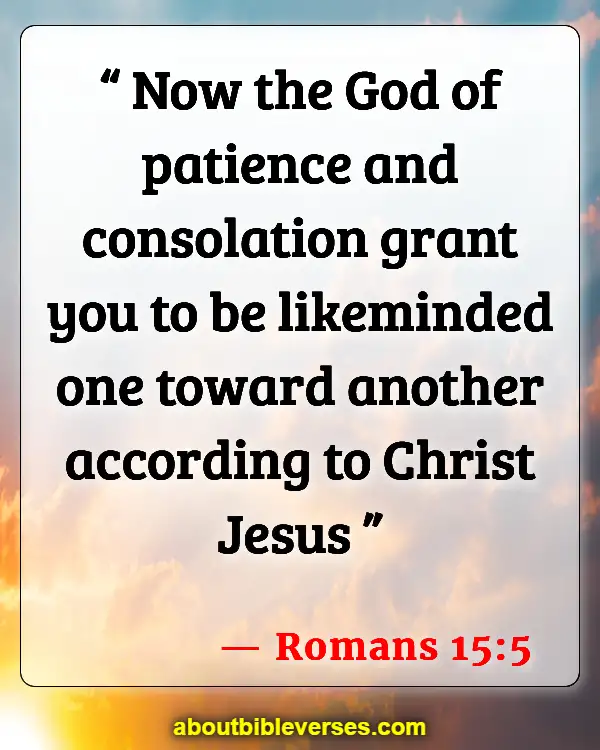 Romans 15:5
"Now the God of patience and consolation grant you to be likeminded one toward another according to Christ Jesus"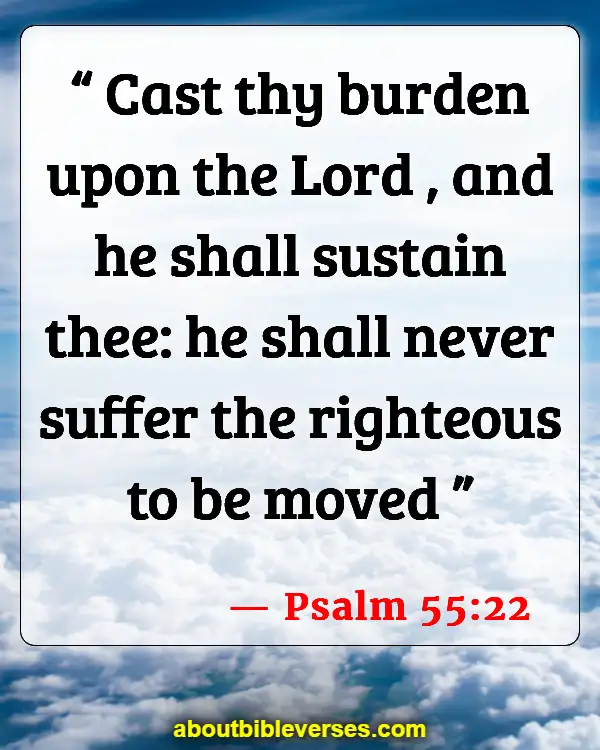 Psalm 55:22
"Cast thy burden upon the Lord , and he shall sustain thee: he shall never suffer the righteous to be moved"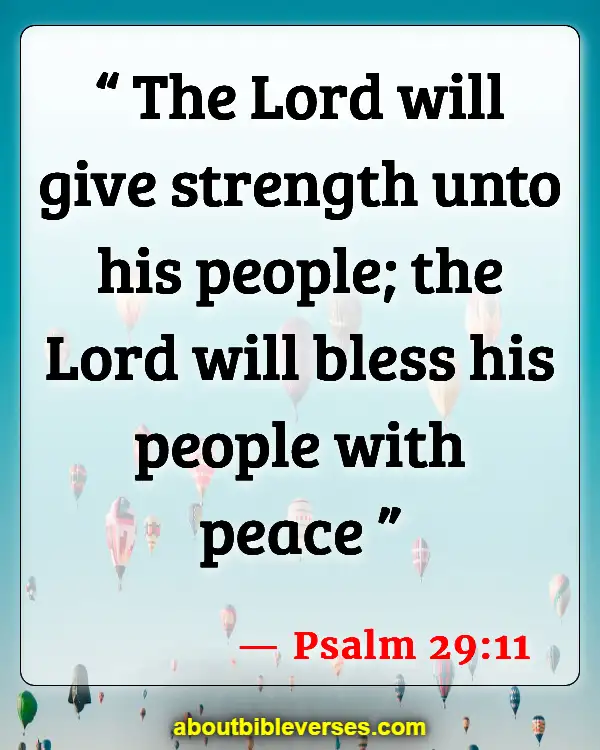 Psalm 29:11
"The Lord will give strength unto his people; the Lord will bless his people with peace"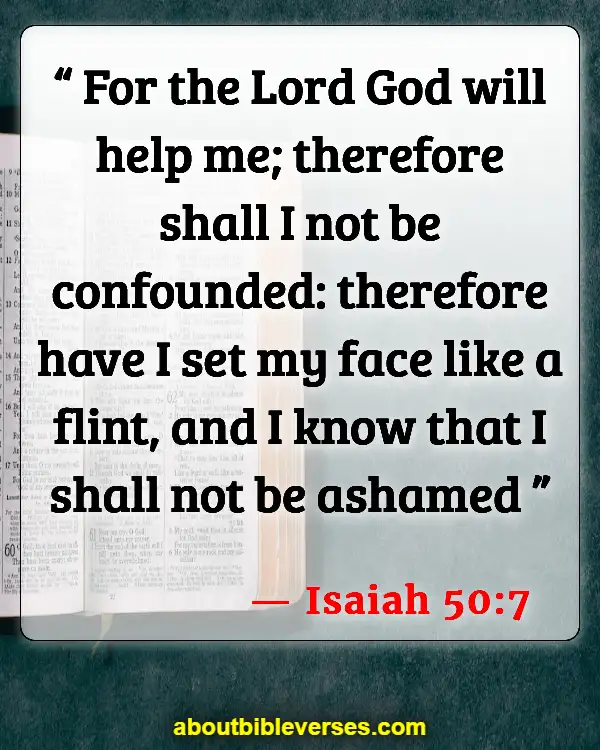 Isaiah 50:7
"For the Lord God will help me; therefore shall I not be confounded: therefore have I set my face like a flint, and I know that I shall not be ashamed"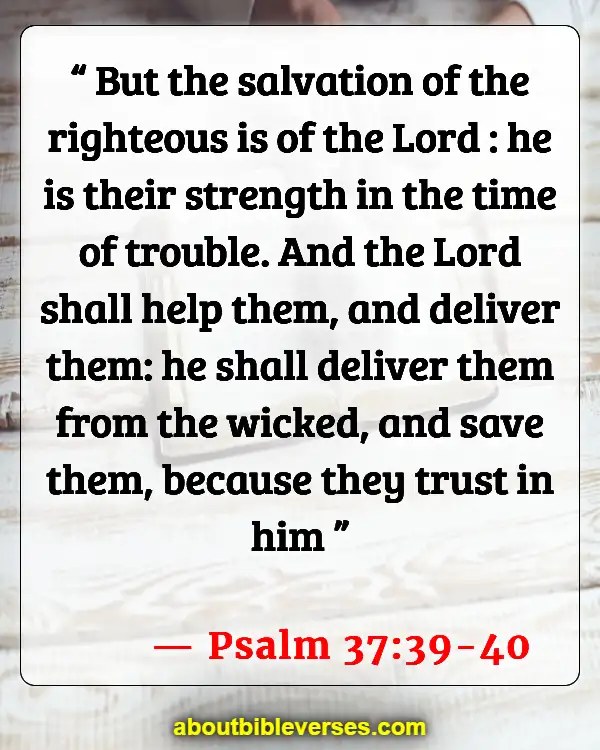 Psalm 37:39-40
"But the salvation of the righteous is of the Lord : he is their strength in the time of trouble. And the Lord shall help them, and deliver them: he shall deliver them from the wicked, and save them, because they trust in him"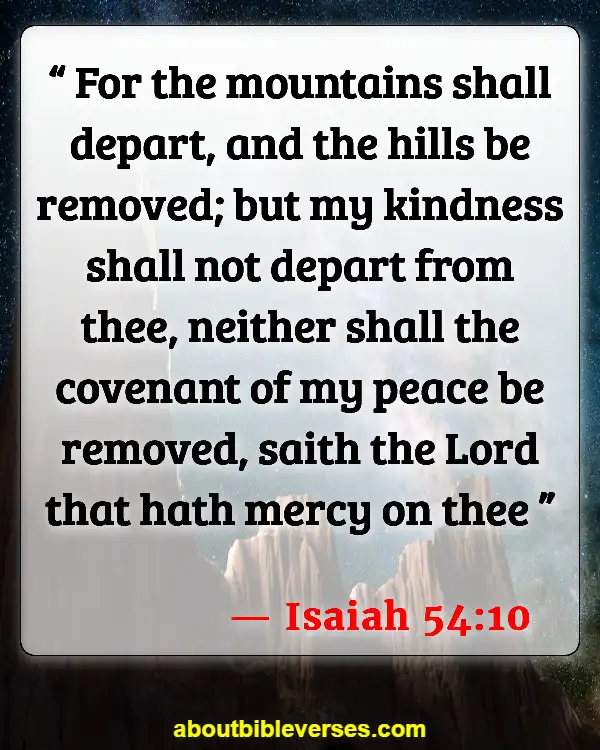 Isaiah 54:10
"For the mountains shall depart, and the hills be removed; but my kindness shall not depart from thee, neither shall the covenant of my peace be removed, saith the Lord that hath mercy on thee"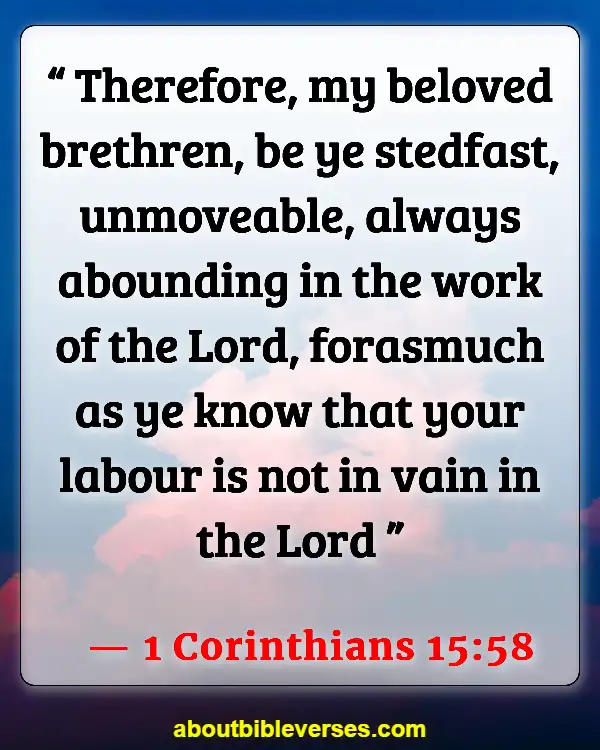 1 Corinthians 15:58
"Therefore, my beloved brethren, be ye stedfast, unmoveable, always abounding in the work of the Lord, forasmuch as ye know that your labour is not in vain in the Lord"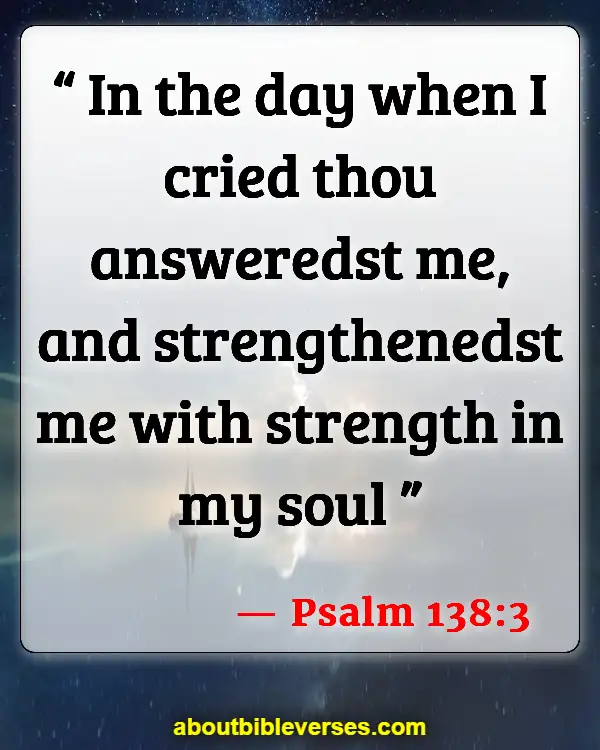 Psalm 138:3
"In the day when I cried thou answeredst me, and strengthenedst me with strength in my soul"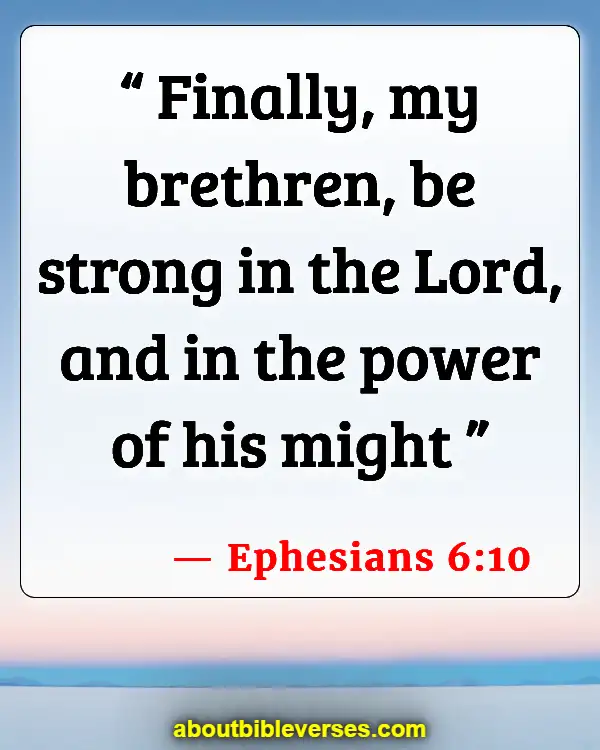 Ephesians 6:10
"Finally, my brethren, be strong in the Lord, and in the power of his might"