Dear Friends, In the Bible we find numerous instances of people crying out to God in times of desperation. It is an act of pouring out one's heart before the Almighty, seeking His divine intervention and comfort in times of distress. This act is not a sign of weakness, but rather a demonstration of our humble reliance on the Creator.
people like David, Job, and Jeremiah cried out to God, expressing their anguish, pain, and sorrow. David, the shepherd king, poured out his heart in the Psalms, expressing his fears, doubts, and longing for God's presence.
Job, in the midst of tremendous suffering, did not shy away from crying out to God, even questioning His ways, yet always maintaining his faith.
And Jeremiah, known as the weeping prophet, mourned for the plight of his people and sought God's mercy on their behalf.
These examples teach us that God welcomes our honest emotions and encourages us to turn to Him in times of need. In our own lives, we, too, can cry out to God when overwhelmed by challenges, grief, or uncertainty. The Lord is compassionate and understanding, ready to listen to our pleas and provide solace.
Crying out to God in desperation also reveals our trust in His power to deliver us from our troubles. It is an act of surrender, acknowledging that we cannot overcome difficulties on our own. When we cry out to God, we place our burdens in His capable hands.
Dear friends now let's see the Bible scriptures below that talk about Crying Out To God In Desperation.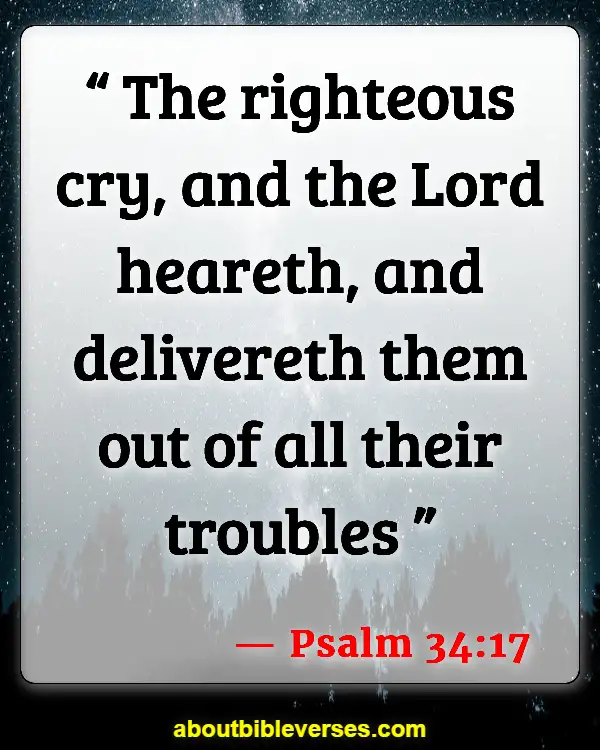 Psalm 34:17
"The righteous cry, and the Lord heareth, and delivereth them out of all their troubles"
Psalm 18:6
"In my distress I called upon the Lord , and cried unto my God: he heard my voice out of his temple, and my cry came before him, even into his ears"
Psalm 50:15
"And call upon me in the day of trouble: I will deliver thee, and thou shalt glorify me"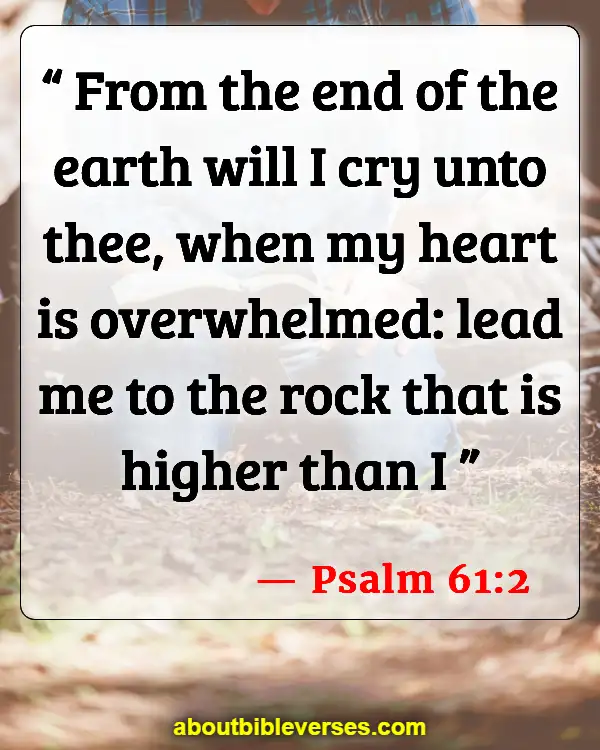 Psalm 61:2
"From the end of the earth will I cry unto thee, when my heart is overwhelmed: lead me to the rock that is higher than I"
Psalm 120:1
"In my distress I cried unto the Lord , and he heard me"
Psalm 141:1
"Lord, I cry unto thee: make haste unto me; give ear unto my voice, when I cry unto thee"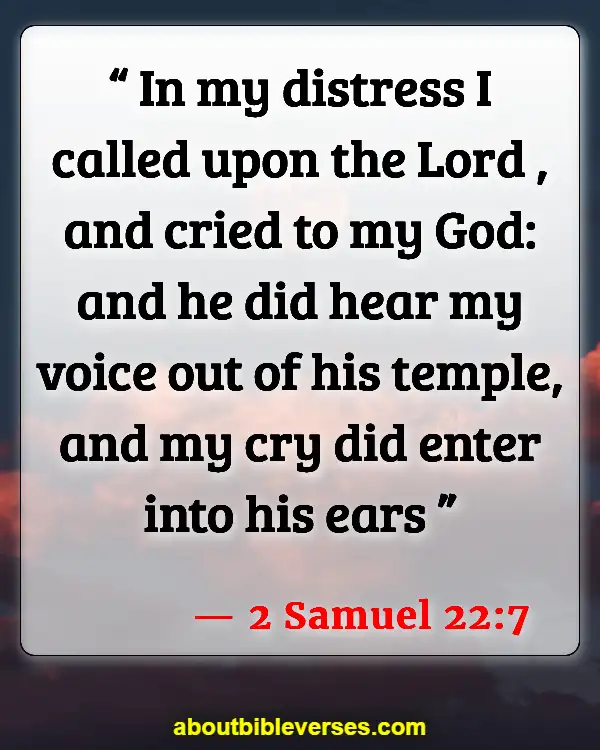 2 Samuel 22:7
"In my distress I called upon the Lord , and cried to my God: and he did hear my voice out of his temple, and my cry did enter into his ears"
Psalm 102:1
"Hear my prayer, O Lord , and let my cry come unto thee"
Psalm 143:1
"Hear my prayer, O Lord , give ear to my supplications: in thy faithfulness answer me, and in thy righteousness"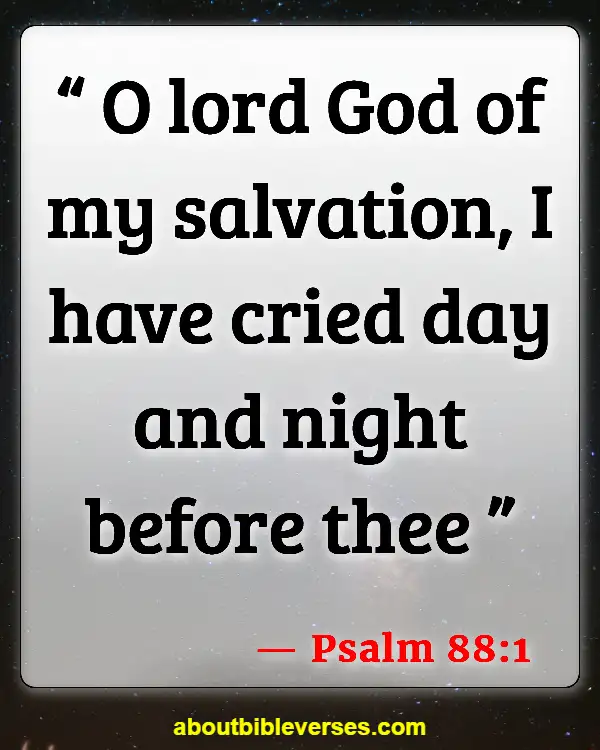 Psalm 88:1
"O lord God of my salvation, I have cried day and night before thee"
Psalm 142:1
"I cried unto the Lord with my voice; with my voice unto the Lord did I make my supplication"
Jeremiah 33:3
"Call unto me, and I will answer thee, and show thee great and mighty things, which thou knowest not"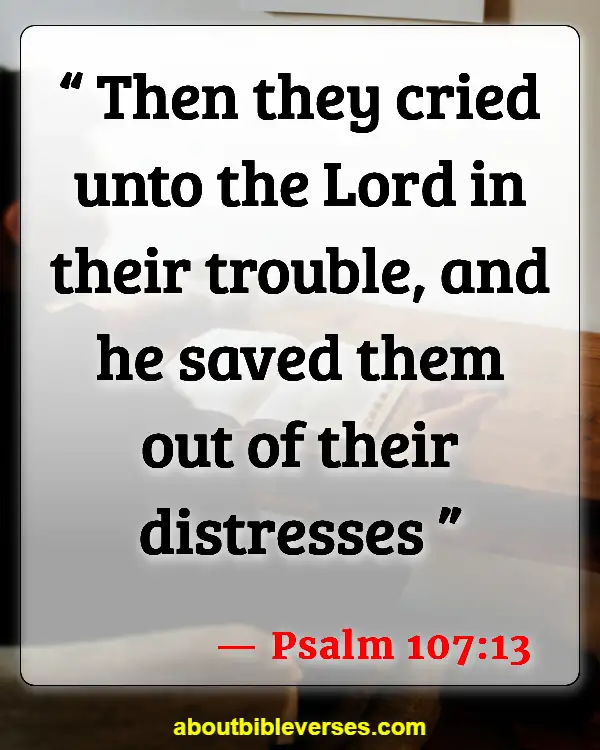 Psalm 107:13
"Then they cried unto the Lord in their trouble, and he saved them out of their distresses"
Psalm 57:2
"I will cry unto God most high; unto God that performeth all things for me"
Psalm 77:1
"I cried unto God with my voice, even unto God with my voice; and he gave ear unto me"
Psalm 86:7
"In the day of my trouble I will call upon thee: for thou wilt answer me"
Psalm 56:9
"When I cry unto thee, then shall mine enemies turn back: this I know; for God is for me"
Psalm 66:17
"I cried unto him with my mouth, and he was extolled with my tongue"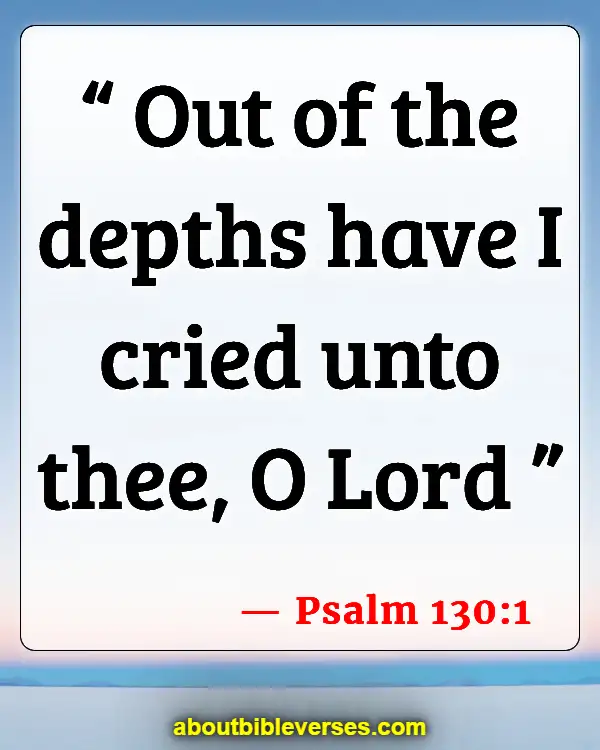 Psalm 130:1
"Out of the depths have I cried unto thee, O Lord"
Psalm 118:5
"I called upon the Lord in distress: the Lord answered me, and set me in a large place"
Psalm 22:24
"For he hath not despised nor abhorred the affliction of the afflicted; neither hath he hid his face from him; but when he cried unto him, he heard"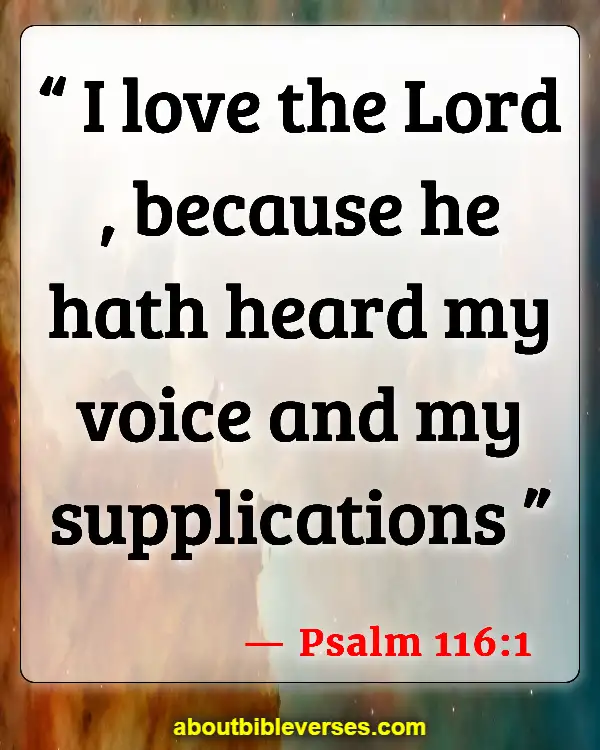 Psalm 116:1
"I love the Lord , because he hath heard my voice and my supplications"
1 Samuel 1:10
"And she was in bitterness of soul, and prayed unto the Lord , and wept sore"
Psalm 30:2
"O Lord my God, I cried unto thee, and thou hast healed me"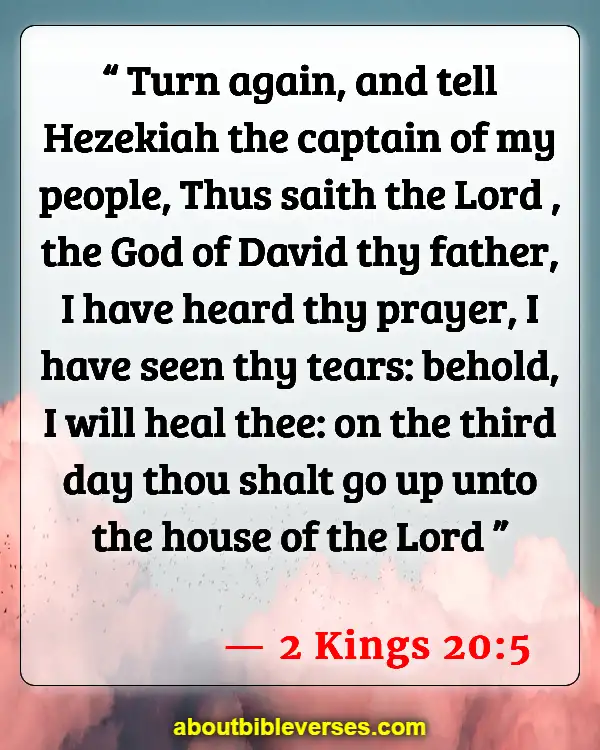 2 Kings 20:5
"Turn again, and tell Hezekiah the captain of my people, Thus saith the Lord , the God of David thy father, I have heard thy prayer, I have seen thy tears: behold, I will heal thee: on the third day thou shalt go up unto the house of the Lord"
Jeremiah 29:12
"Then shall ye call upon me, and ye shall go and pray unto me, and I will hearken unto you"
Psalm 6:9
"The Lord hath heard my supplication; the Lord will receive my prayer"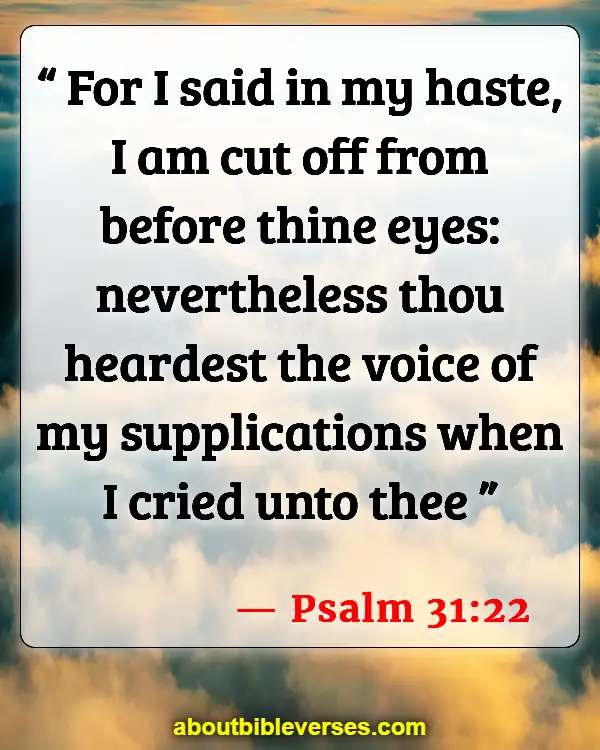 Psalm 31:22
"For I said in my haste, I am cut off from before thine eyes: nevertheless thou heardest the voice of my supplications when I cried unto thee"
Psalm 3:4
"I cried unto the Lord with my voice, and he heard me out of his holy hill. Selah"
Deuteronomy 26:7
"And when we cried unto the Lord God of our fathers, the Lord heard our voice, and looked on our affliction, and our labour, and our oppression"
Psalm 40:1
"I waited patiently for the Lord ; and he inclined unto me, and heard my cry"
Psalm 17:1
"Hear the right, O Lord , attend unto my cry, give ear unto my prayer, that goeth not out of feigned lips"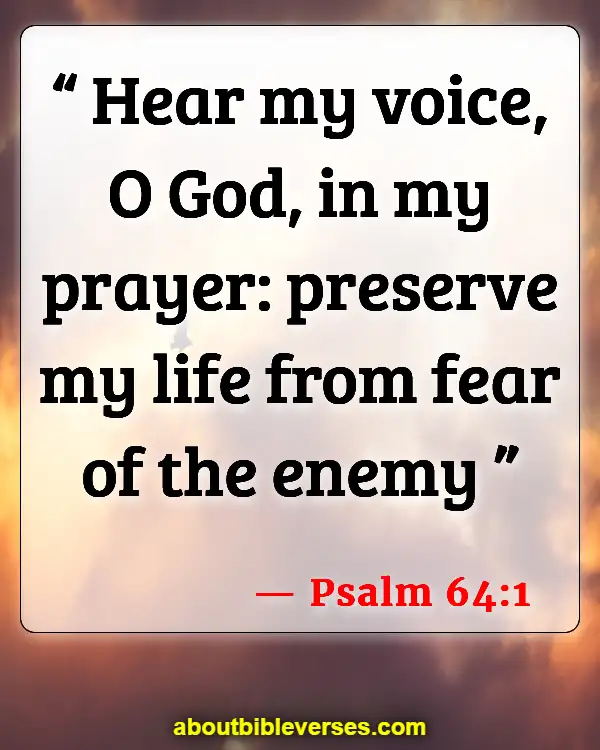 Psalm 64:1
"Hear my voice, O God, in my prayer: preserve my life from fear of the enemy"