Hello dear friends, welcome to our site in the name of Jesus Christ. Today we will look at the Bible Scriptures About Brokenhearted In KJV. If you like today's post then definitely comment and share.
Dear Friends, The Bible contains numerous verses that offer comfort and guidance for those who are brokenhearted. In fact, the concept of a broken heart is mentioned frequently throughout the Old and New Testaments. The term "brokenhearted" refers to someone who is deeply sorrowful, hurt, or grieving.
One of the most well-known verses in the Bible about the brokenhearted is found in Psalm 34:18, which says, "The Lord is close to the brokenhearted and saves those who are crushed in spirit." This verse highlights the idea that God is aware of our pain and suffering and is always present to comfort us in our times of need.
In addition to this verse, the Bible offers many other words of comfort for the brokenhearted. For example, Isaiah 61:1, this verse conveys the idea that God heals broken hearts and frees people from their emotional pain.
Other verses that offer comfort and guidance for the brokenhearted include Psalm 147:3, which says, "He heals the brokenhearted and binds up their wounds," and Matthew 5:4, which says, "Blessed are those who mourn, for they will be comforted."
Overall, the Bible offers a message of hope and healing for those who are brokenhearted. It reminds us that we are never alone in our pain and that God is always there to comfort us and guide us through our struggles.
Dear friends now let's see the Bible scriptures below that talk about Brokenhearted.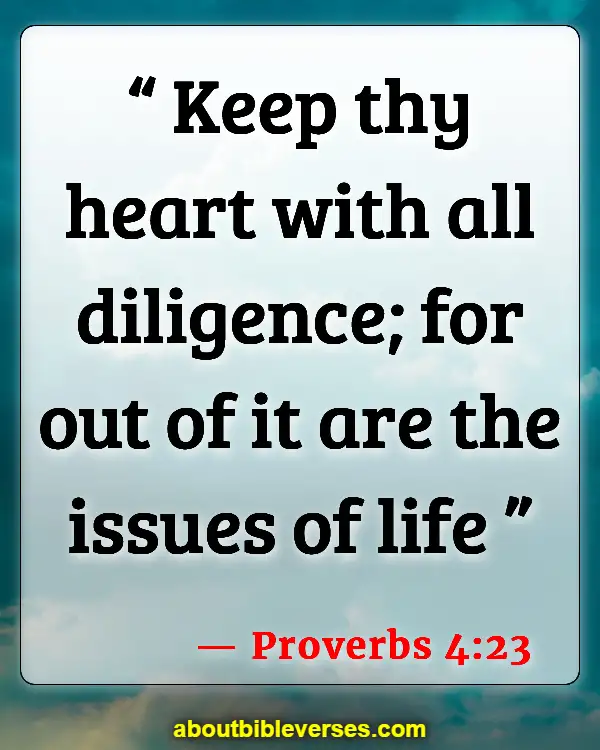 Proverbs 4:23
"Keep thy heart with all diligence; for out of it are the issues of life"
1 Peter 5:7
"Casting all your care upon him; for he careth for you"
Isaiah 41:10
"Fear thou not; for I am with thee: be not dismayed; for I am thy God: I will strengthen thee; yea, I will help thee; yea, I will uphold thee with the right hand of my righteousness"
Isaiah 61:1
"The Spirit of the Lord God is upon me; because the Lord hath anointed me to preach good tidings unto the meek; he hath sent me to bind up the brokenhearted, to proclaim liberty to the captives, and the opening of the prison to them that are bound"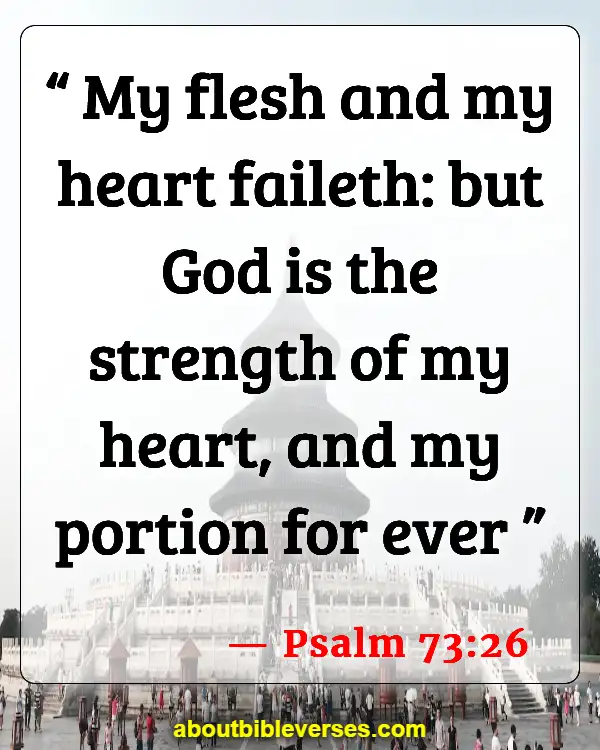 Psalm 73:26
"My flesh and my heart faileth: but God is the strength of my heart, and my portion for ever"
Psalm 147:3
"He healeth the broken in heart, and bindeth up their wounds"
Psalm 51:17
"The sacrifices of God are a broken spirit: a broken and a contrite heart, O God, thou wilt not despise"
Matthew 11:28
"Come unto me, all ye that labour and are heavy laden, and I will give you rest"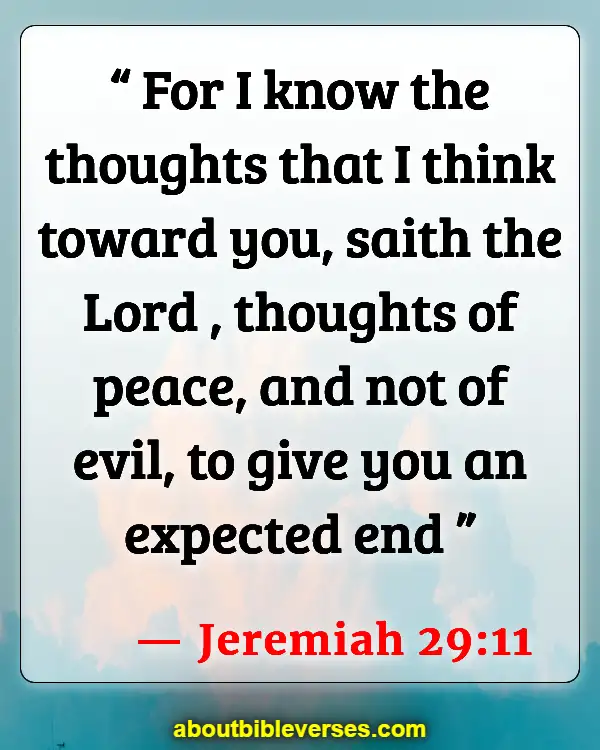 Jeremiah 29:11
"For I know the thoughts that I think toward you, saith the Lord , thoughts of peace, and not of evil, to give you an expected end"
Revelation 1:1
"The Revelation of Jesus Christ, which God gave unto him, to shew unto his servants things which must shortly come to pass; and he sent and signified it by his angel unto his servant John"
John 14:27
"Peace I leave with you, my peace I give unto you: not as the world giveth, give I unto you. Let not your heart be troubled, neither let it be afraid"
Revelation 21:4
"And God shall wipe away all tears from their eyes; and there shall be no more death, neither sorrow, nor crying, neither shall there be any more pain: for the former things are passed away"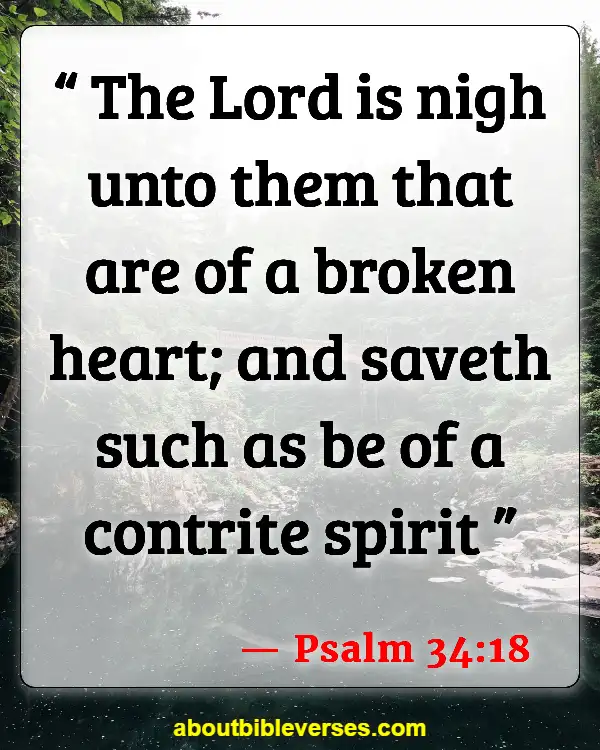 Psalm 34:18
"The Lord is nigh unto them that are of a broken heart; and saveth such as be of a contrite spirit"
John 12:40
"He hath blinded their eyes, and hardened their heart; that they should not see with their eyes, nor understand with their heart, and be converted, and I should heal them"
1 Corinthians 13:7
"Beareth all things, believeth all things, hopeth all things, endureth all things"
2 Corinthians 12:9
"And he said unto me, My grace is sufficient for thee: for my strength is made perfect in weakness. Most gladly therefore will I rather glory in my infirmities, that the power of Christ may rest upon me"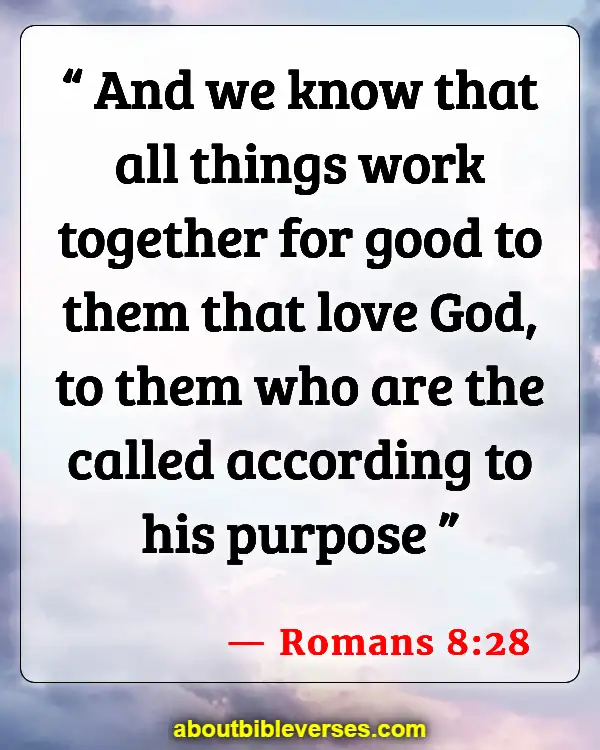 Romans 8:28
"And we know that all things work together for good to them that love God, to them who are the called according to his purpose"
John 16:33
"These things I have spoken unto you, that in me ye might have peace. In the world ye shall have tribulation: but be of good cheer; I have overcome the world"
Psalm 55:22
"Cast thy burden upon the Lord , and he shall sustain thee: he shall never suffer the righteous to be moved"
John 3:16
"For God so loved the world, that he gave his only begotten Son, that whosoever believeth in him should not perish, but have everlasting life"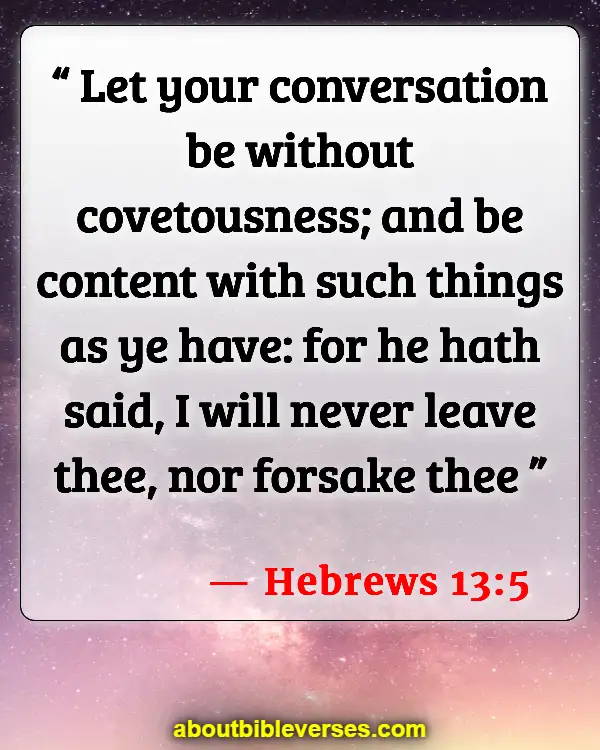 Hebrews 13:5
"Let your conversation be without covetousness; and be content with such things as ye have: for he hath said, I will never leave thee, nor forsake thee"
1 Samuel 16:7
"But the Lord said unto Samuel, Look not on his countenance, or on the height of his stature; because I have refused him: for the Lord seeth not as man seeth; for man looketh on the outward appearance, but the Lord looketh on the heart"
Isaiah 57:15
"For thus saith the high and lofty One that inhabiteth eternity, whose name is Holy; I dwell in the high and holy place, with him also that is of a contrite and humble spirit, to revive the spirit of the humble, and to revive the heart of the contrite ones"
Psalm 23:4
"Yea, though I walk through the valley of the shadow of death, I will fear no evil: for thou art with me; thy rod and thy staff they comfort me"
Hebrews 13:8
"Jesus Christ the same yesterday, and to day, and for ever"
Philippians 4:13
"I can do all things through Christ which strengtheneth me"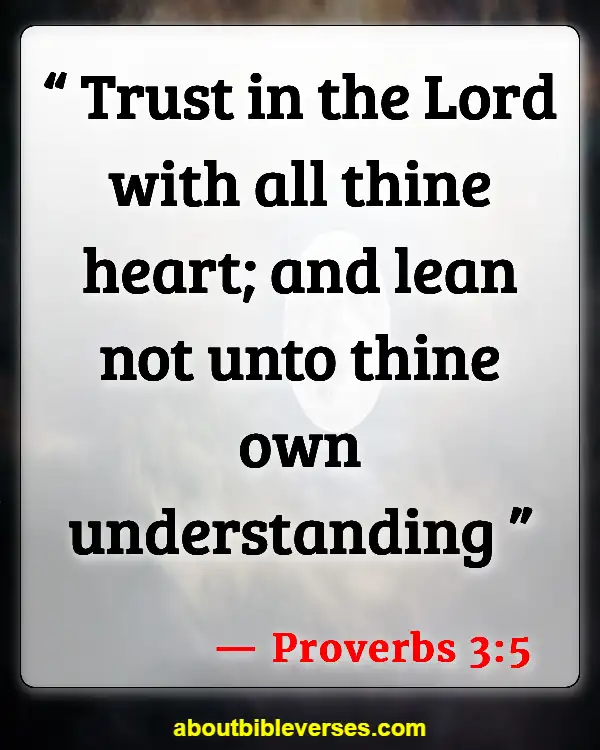 Proverbs 3:5
"Trust in the Lord with all thine heart; and lean not unto thine own understanding"
Mark 11:23
"For verily I say unto you, That whosoever shall say unto this mountain, Be thou removed, and be thou cast into the sea; and shall not doubt in his heart, but shall believe that those things which he saith shall come to pass; he shall have whatsoever he saith"
Romans 12:2
"And be not conformed to this world: but be ye transformed by the renewing of your mind, that ye may prove what is that good, and acceptable, and perfect, will of God"
Isaiah 43:18
"Remember ye not the former things, neither consider the things of old"
Joel 2:25
"And I will restore to you the years that the locust hath eaten, the cankerworm, and the caterpiller, and the palmerworm, my great army which I sent among you"
John 14:1
"Let not your heart be troubled: ye believe in God, believe also in me"
Psalm 109:16
"Because that he remembered not to shew mercy, but persecuted the poor and needy man, that he might even slay the broken in heart"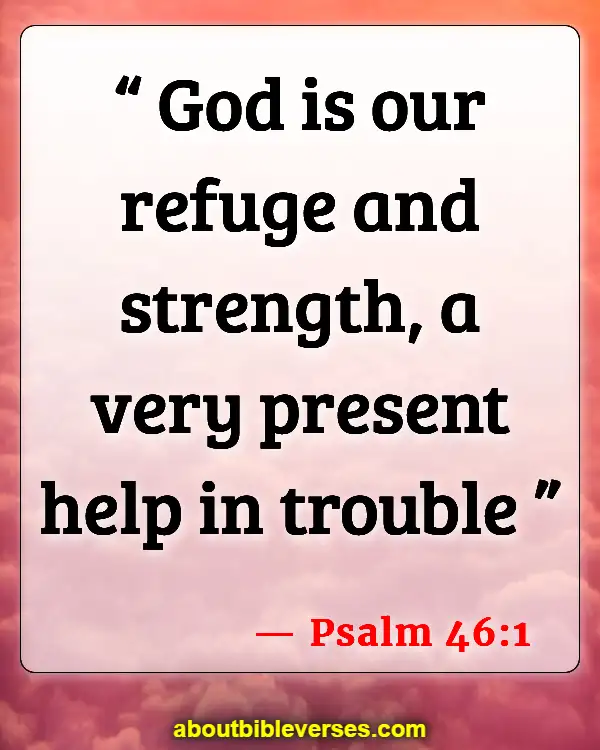 Psalm 46:1
"God is our refuge and strength, a very present help in trouble"