Hello dear friends, welcome to our site in the name of Jesus Christ. Today we will look at the Bible Scriptures About Celebrating Life After Death In KJV. If you like today's post then definitely comment and share.
Dear friends, we will have a resurrection, and after all, this is our only hope that we will be resurrected and that life of joy will begin from then on. The Bible teaches that when Jesus returns, those who have died believing in Him will rise from the dead and be reunited with their loved ones and be with the Lord forever.
This is a message of great joy and celebration for us because our life is not only in this world but there is a more fantastic place where we can live in peace and without suffering any pain. After our death on this earth, we will be freed from the aches and sufferings of the world and will be with the Lord in heaven.
In addition to celebrating eternal life and rewards in heaven, the Bible also teaches that believers will be able to worship God and dwell in His presence forever (Revelation 7:9-10).
In conclusion, the Bible teaches that there is life after death, and it is a time for joy and celebration for believers. It teaches that believers will be resurrected from the dead, resurrected with loved ones, rewarded for their faith and good works, and able to worship God and dwell in His presence forever.
Dear friends now let's see the Bible scriptures below that talk about Celebrating Life After Death.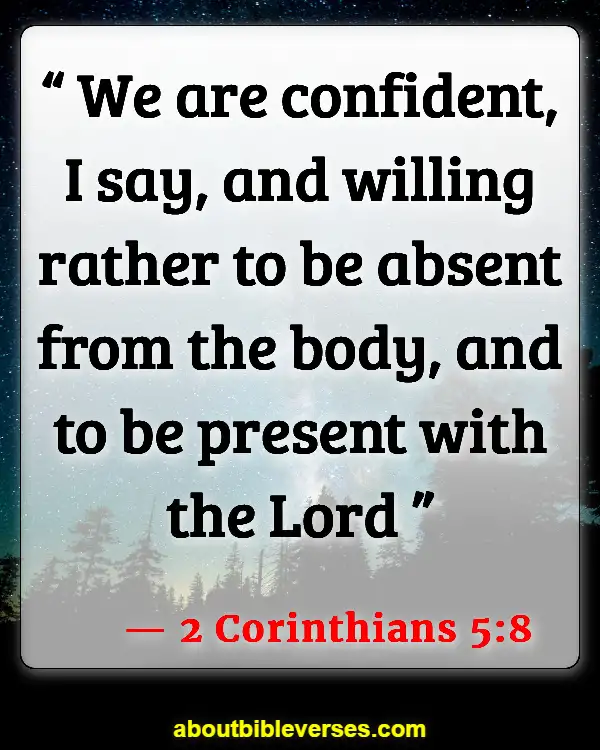 2 Corinthians 5:8
"We are confident, I say, and willing rather to be absent from the body, and to be present with the Lord"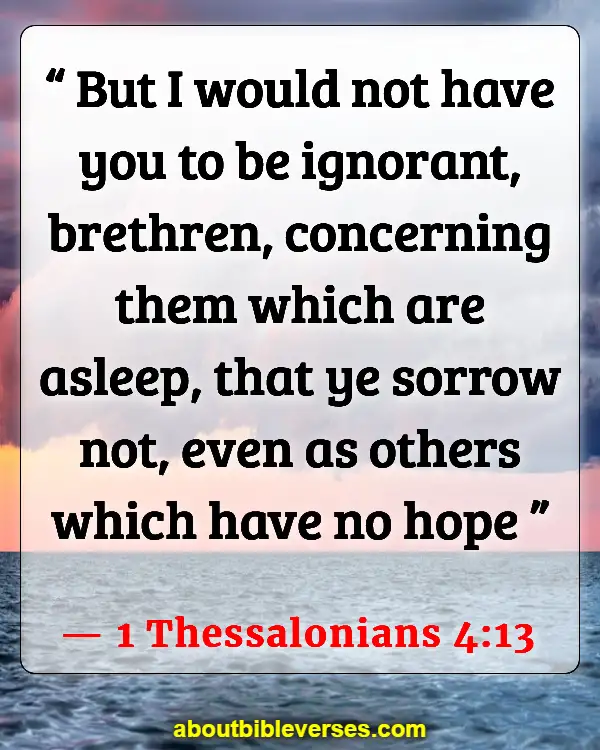 1 Thessalonians 4:13
"But I would not have you to be ignorant, brethren, concerning them which are asleep, that ye sorrow not, even as others which have no hope"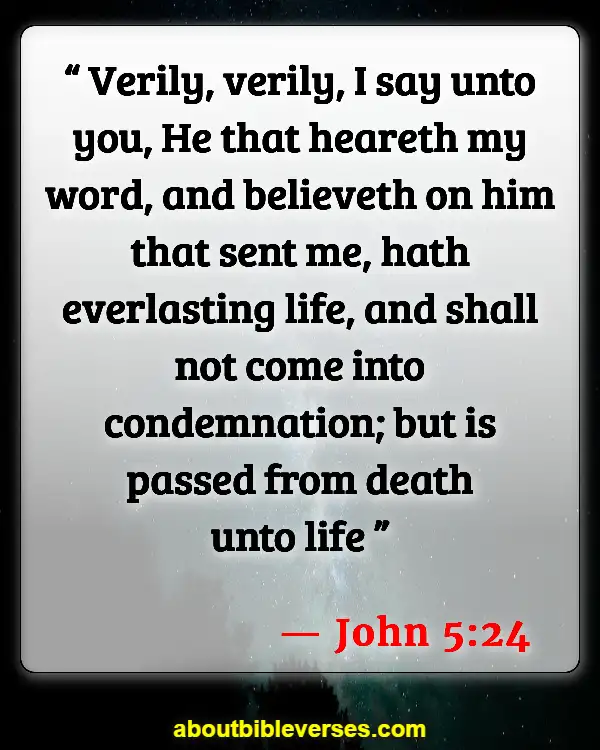 John 5:24
"Verily, verily, I say unto you, He that heareth my word, and believeth on him that sent me, hath everlasting life, and shall not come into condemnation; but is passed from death unto life"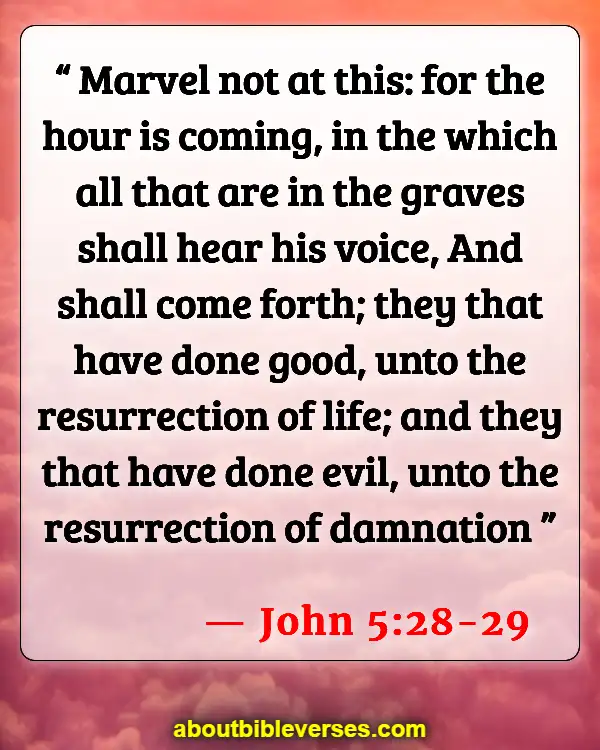 John 5:28-29
"Marvel not at this: for the hour is coming, in the which all that are in the graves shall hear his voice, And shall come forth; they that have done good, unto the resurrection of life; and they that have done evil, unto the resurrection of damnation"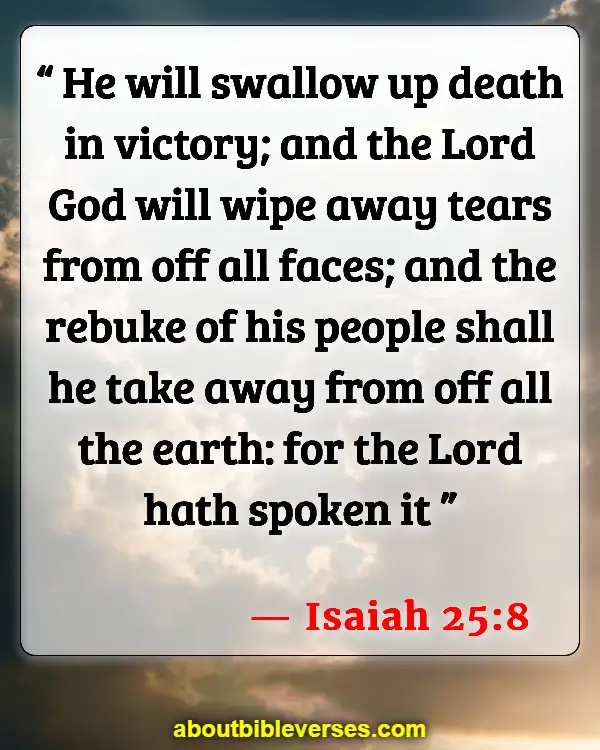 Isaiah 25:8
"He will swallow up death in victory; and the Lord God will wipe away tears from off all faces; and the rebuke of his people shall he take away from off all the earth: for the Lord hath spoken it"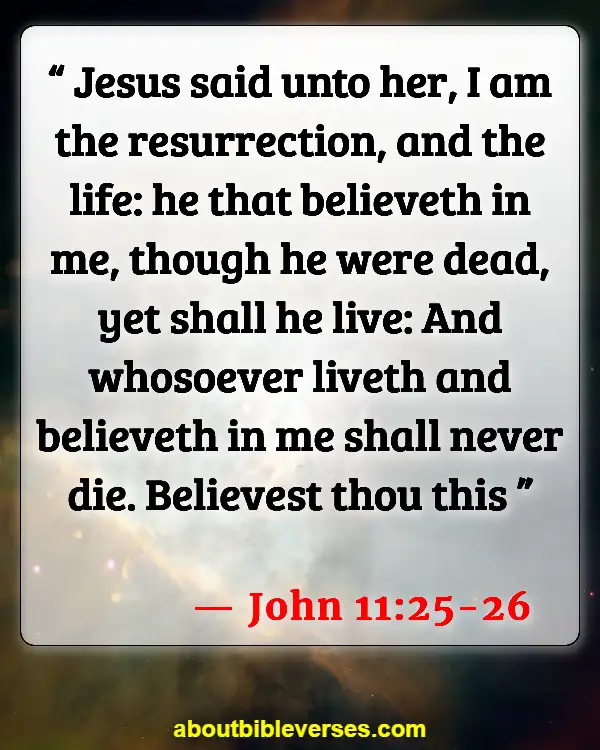 John 11:25-26
"Jesus said unto her, I am the resurrection, and the life: he that believeth in me, though he were dead, yet shall he live: And whosoever liveth and believeth in me shall never die. Believest thou this?"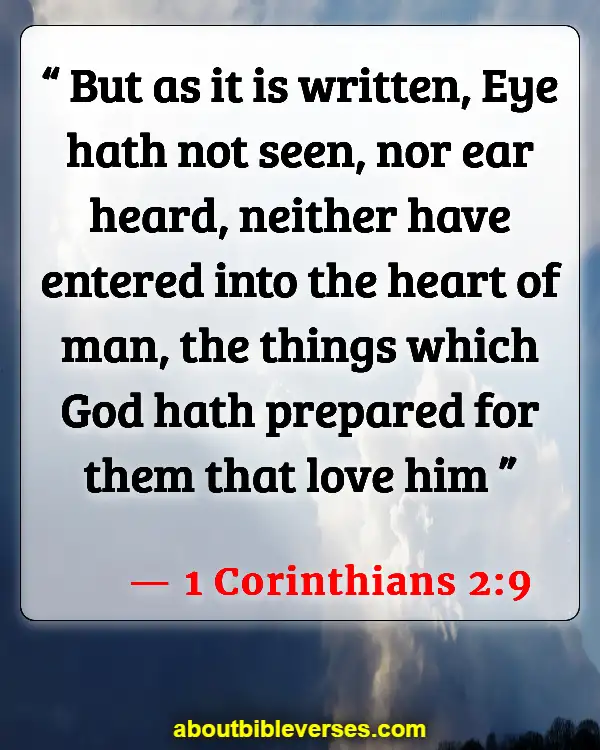 1 Corinthians 2:9
"But as it is written, Eye hath not seen, nor ear heard, neither have entered into the heart of man, the things which God hath prepared for them that love him"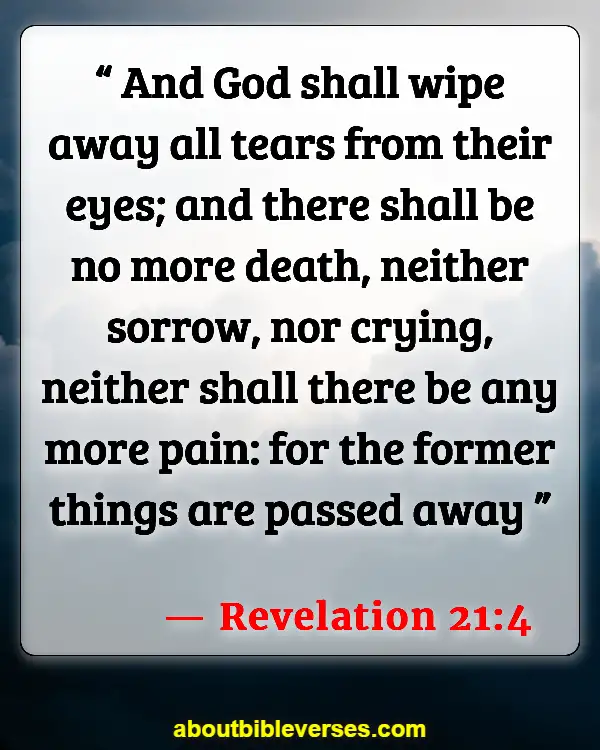 Revelation 21:4
"And God shall wipe away all tears from their eyes; and there shall be no more death, neither sorrow, nor crying, neither shall there be any more pain: for the former things are passed away"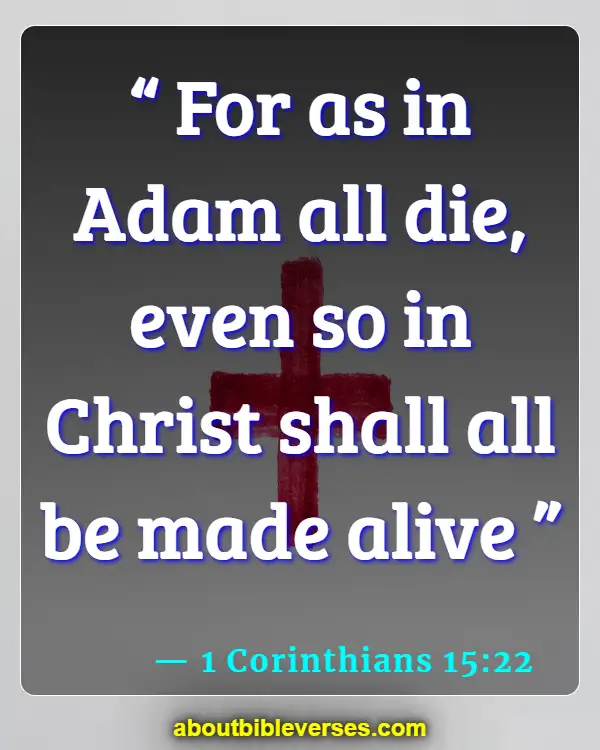 1 Corinthians 15:22
"For as in Adam all die, even so in Christ shall all be made alive"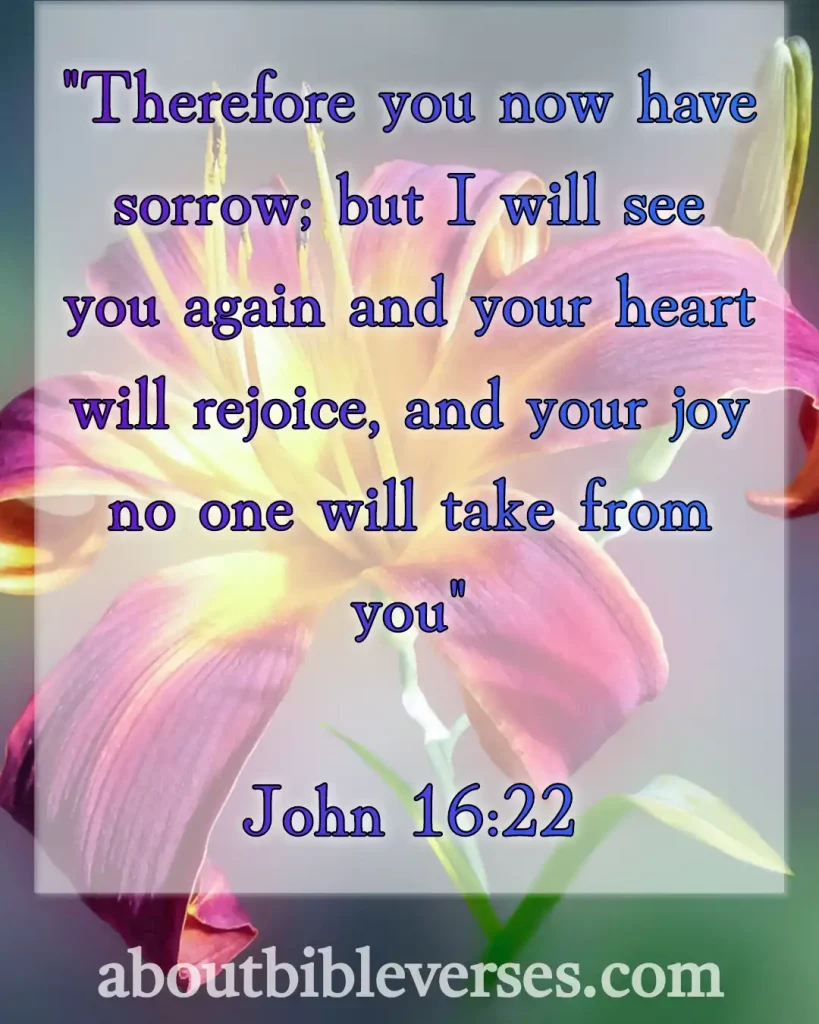 John 16:22
"And ye now therefore have sorrow: but I will see you again, and your heart shall rejoice, and your joy no man taketh from you"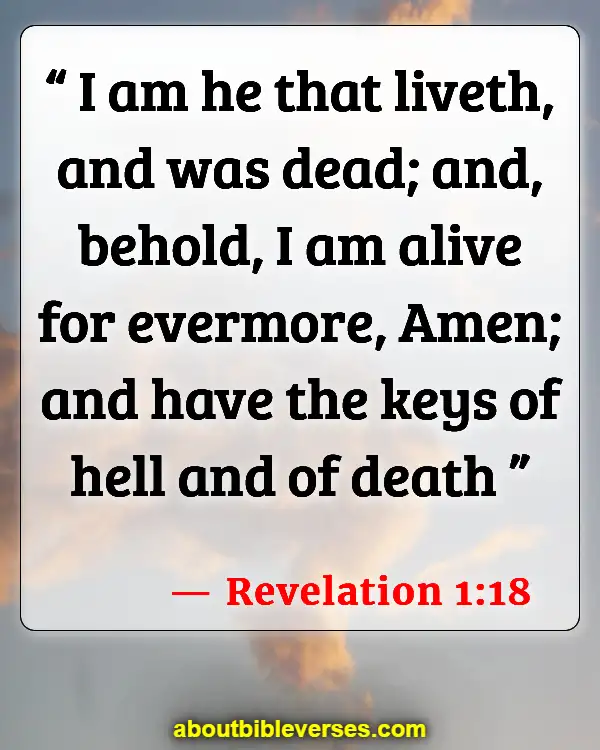 Revelation 1:18
"I am he that liveth, and was dead; and, behold, I am alive for evermore, Amen; and have the keys of hell and of death"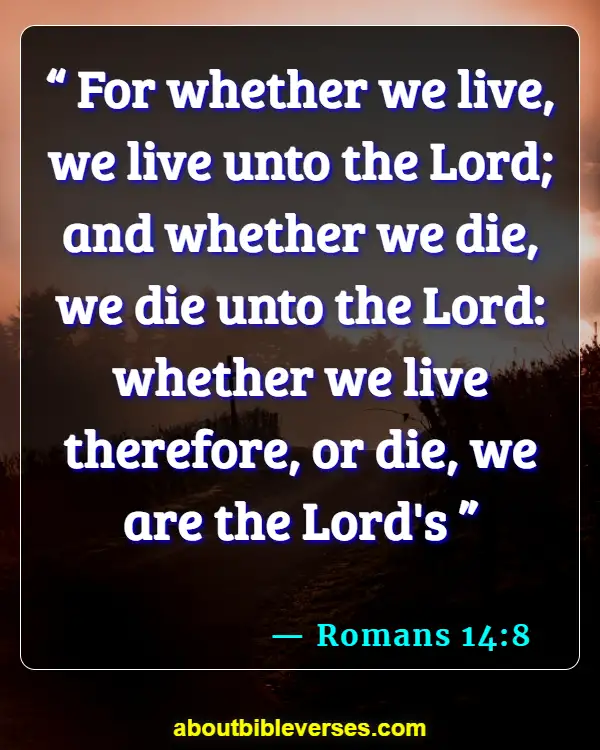 Romans 14:8
"For whether we live, we live unto the Lord; and whether we die, we die unto the Lord: whether we live therefore, or die, we are the Lord's"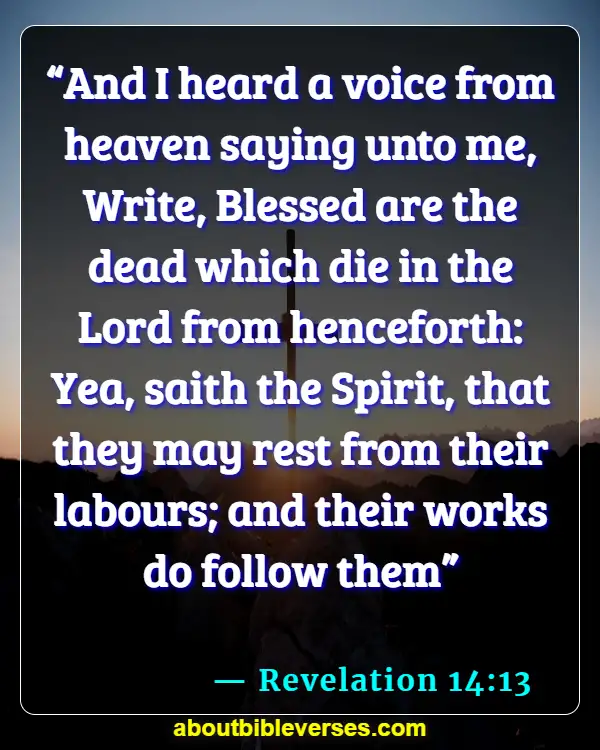 Revelation 14:13
"And I heard a voice from heaven saying unto me, Write, Blessed are the dead which die in the Lord from henceforth: Yea, saith the Spirit, that they may rest from their labours; and their works do follow them"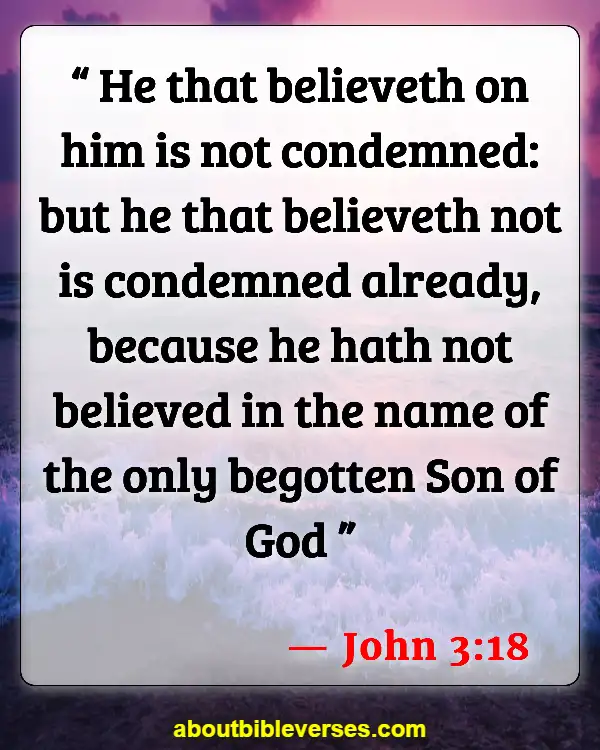 John 3:18
"He that believeth on him is not condemned: but he that believeth not is condemned already, because he hath not believed in the name of the only begotten Son of God"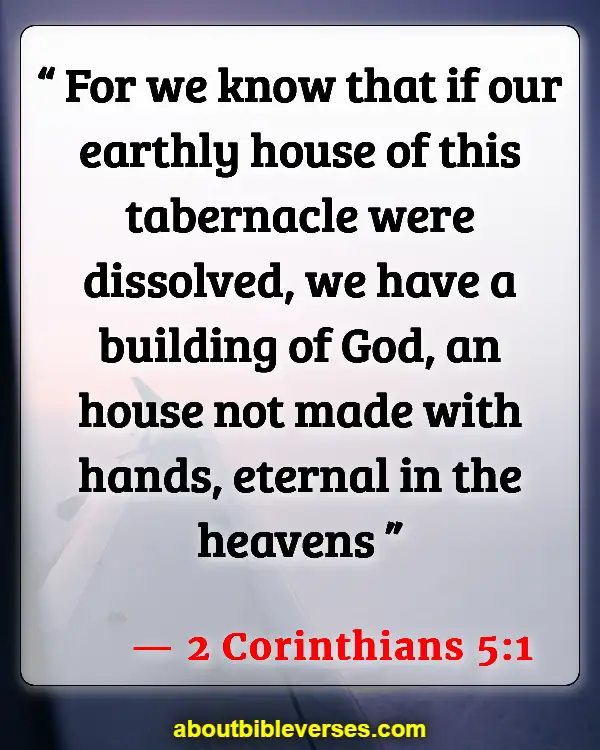 2 Corinthians 5:1
"For we know that if our earthly house of this tabernacle were dissolved, we have a building of God, an house not made with hands, eternal in the heavens"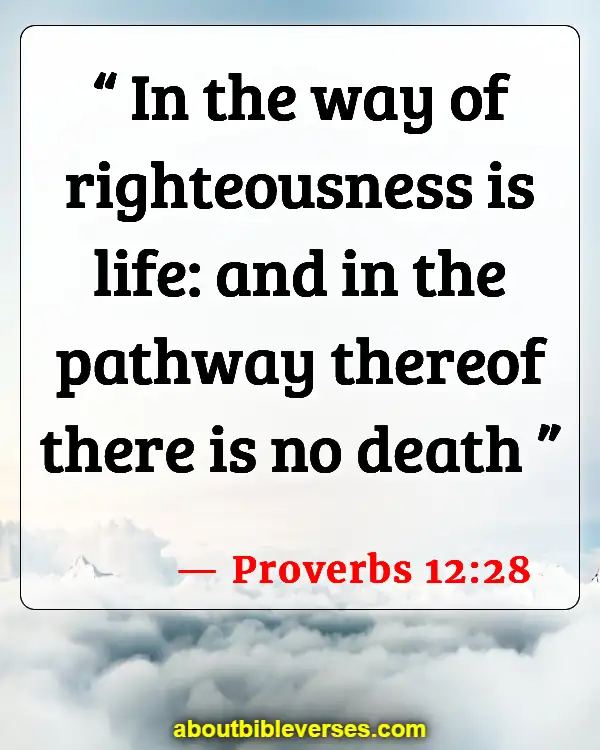 Proverbs 12:28
"In the way of righteousness is life: and in the pathway thereof there is no death"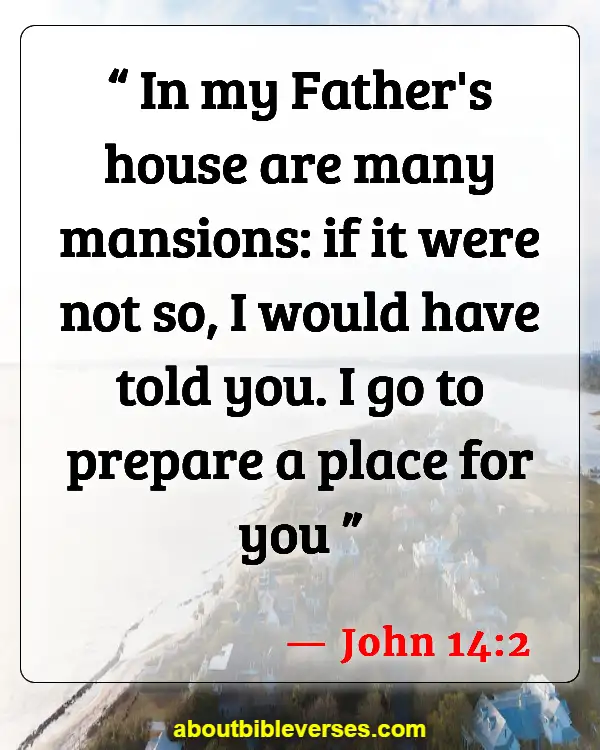 John 14:2
"In my Father's house are many mansions: if it were not so, I would have told you. I go to prepare a place for you"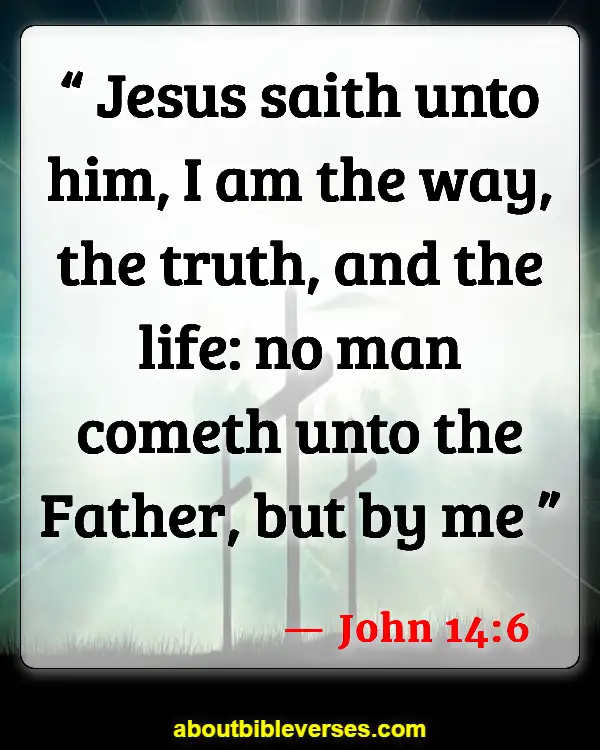 John 14:6
"Jesus saith unto him, I am the way, the truth, and the life: no man cometh unto the Father, but by me"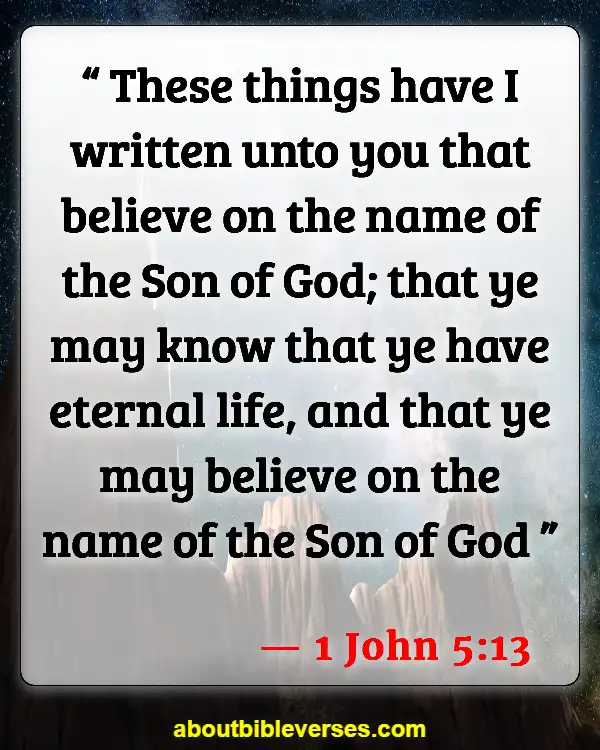 1 John 5:13
"These things have I written unto you that believe on the name of the Son of God; that ye may know that ye have eternal life, and that ye may believe on the name of the Son of God"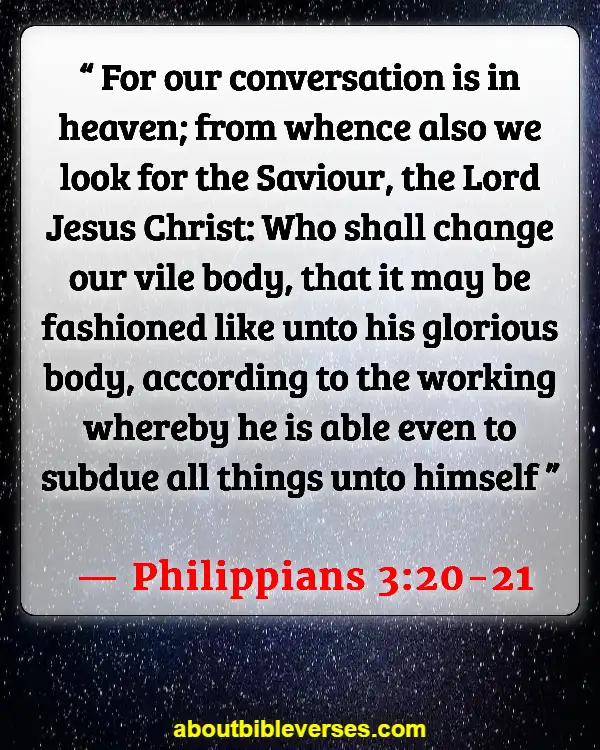 Philippians 3:20-21
"For our conversation is in heaven; from whence also we look for the Saviour, the Lord Jesus Christ: Who shall change our vile body, that it may be fashioned like unto his glorious body, according to the working whereby he is able even to subdue all things unto himself"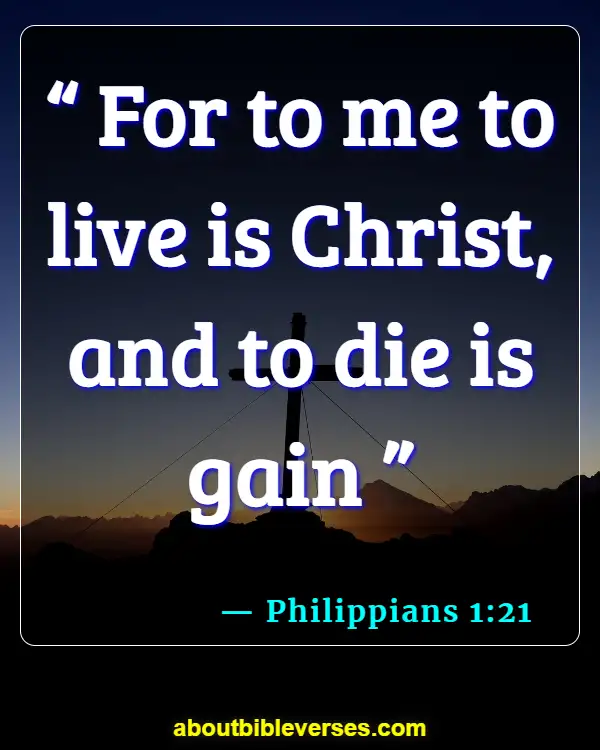 Philippians 1:21
"For to me to live is Christ, and to die is gain"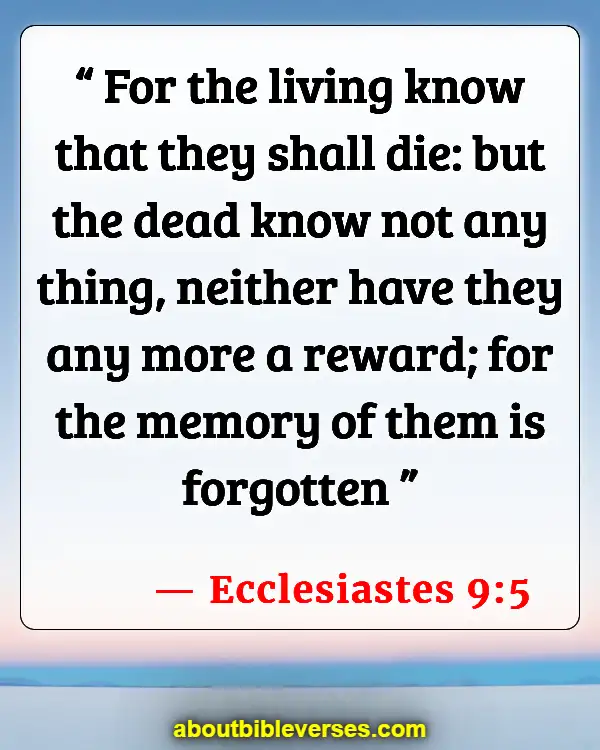 Ecclesiastes 9:5
"For the living know that they shall die: but the dead know not any thing, neither have they any more a reward; for the memory of them is forgotten"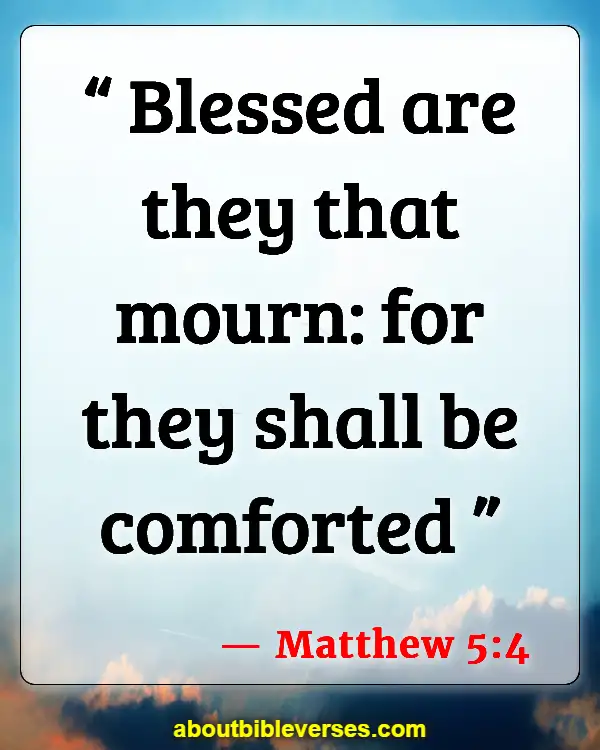 Matthew 5:4
"Blessed are they that mourn: for they shall be comforted"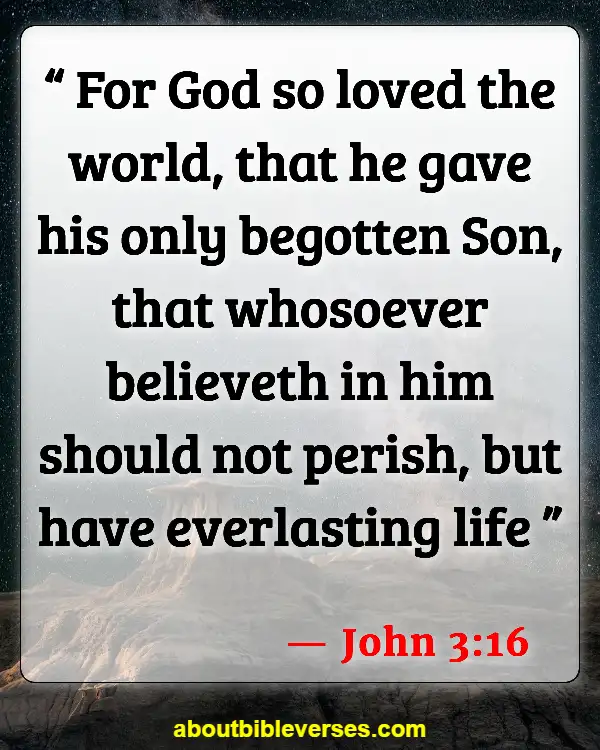 John 3:16
"For God so loved the world, that he gave his only begotten Son, that whosoever believeth in him should not perish, but have everlasting life"